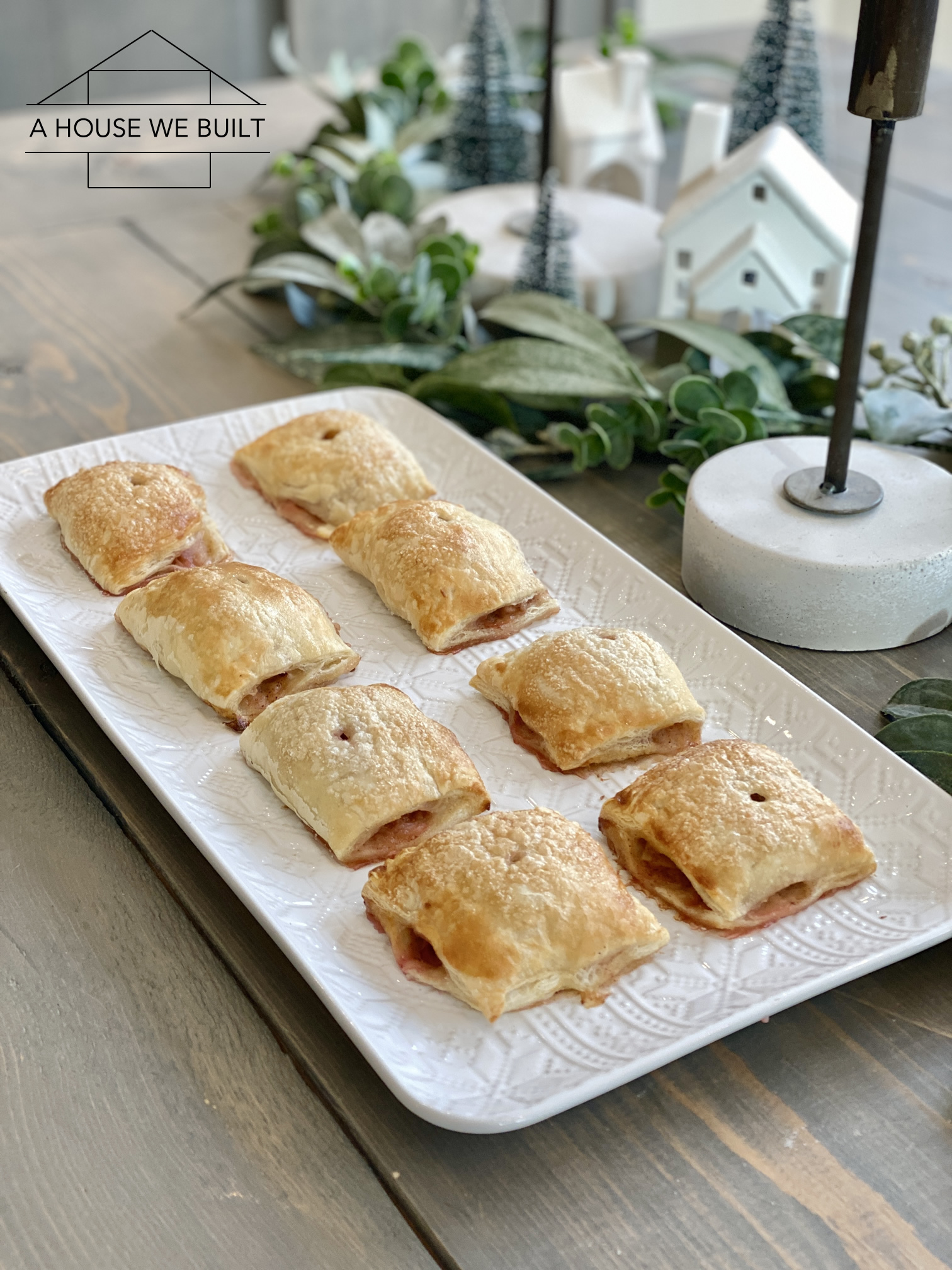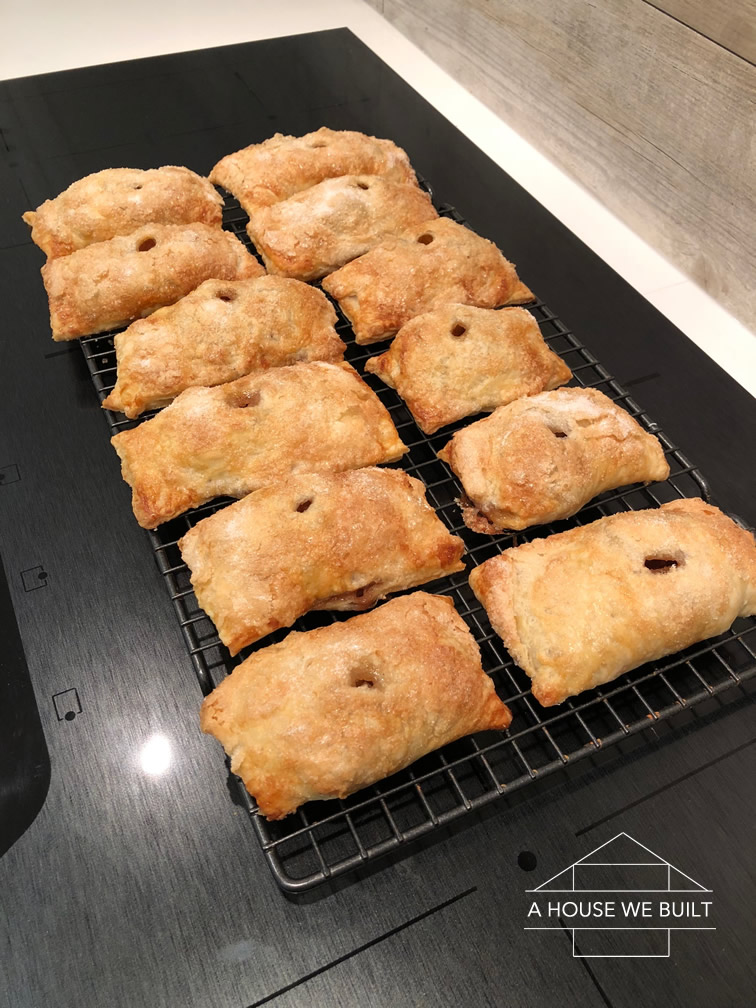 I posted these apple turnovers on our our Instagram page and was asked for the recipe so here you go. We don't worry about making them "picture perfect pretty" because they get eaten so fast around here that they last about 5 seconds once they're made, but they sure are delicious!
Filling ingredients:
3-8 apples depending on how big (about a panful) chopped into small cubes
1 tbsp cinnamon
1/2 tsp nutmeg
3-5 tbsp cup brown sugar
2 tbsp water
Pastry ingredients:
Puff Pastry dough (I buy mine frozen from a local Italian bakery)
1 egg white or a few tablespoons of milk
Couple tablespoons of loose white Sugar
In a pan on medium-high heat, add chopped apples, cinnamon, nutmeg, brown sugar, and water. Cook covered for about 3-4 mins until the apples have softened, then once they've softened and released their moisture, remove the lid and stir them until they're a chunky sauce. They can be as cooked or softened as you want.
I use ready-made puff pastry dough from a local Italian bakery. I don't have time or patience to make it myself from scratch given how often we make these turnovers.
Roll out the puff pastry dough to about 12″ x 18″ and cut it into 6-8 even pieces. Honestly, you can make them whatever size or shape you want though as seen by my pics above.
One way is to make perfect rectangles or squares (one for the bottom, one for the top) and spoon the apples onto one of them, then cover it with the other piece. Another way is to make a larger rectangle or circle of dough, spoon the mixture onto one side, then fold the other half over. Honestly, any way you do it as long as there is apple covered by pastry is fine.
To make the top and bottom pastry stick to each other, just wet the edge of one side with a bit of water on your finger, and use a fork to press the edges down.
Brush egg white or a bit of milk over the tops, sprinkle with white sugar, and poke a little hole.
Bake at 350 until golden brown (about 20-25 mins). I'd set a timer for 18 mins, then watch them from then on because they get overdone very quickly. You want to see the edges and tops turn golden before you take them out.
Enjoy!
Note: pretty much all ingredients are modifiable to taste. Add more or less sugar, more or less spice, etc. I promise they'll taste amazing no matter what you do. We've done these with peaches too, and strawberries.
For all our recipes, click here.
To shop our home pics, click here.
To explore rooms in our house, click here.
Follow us on Instagram to see our daily posts here: @ahousewebuilt.