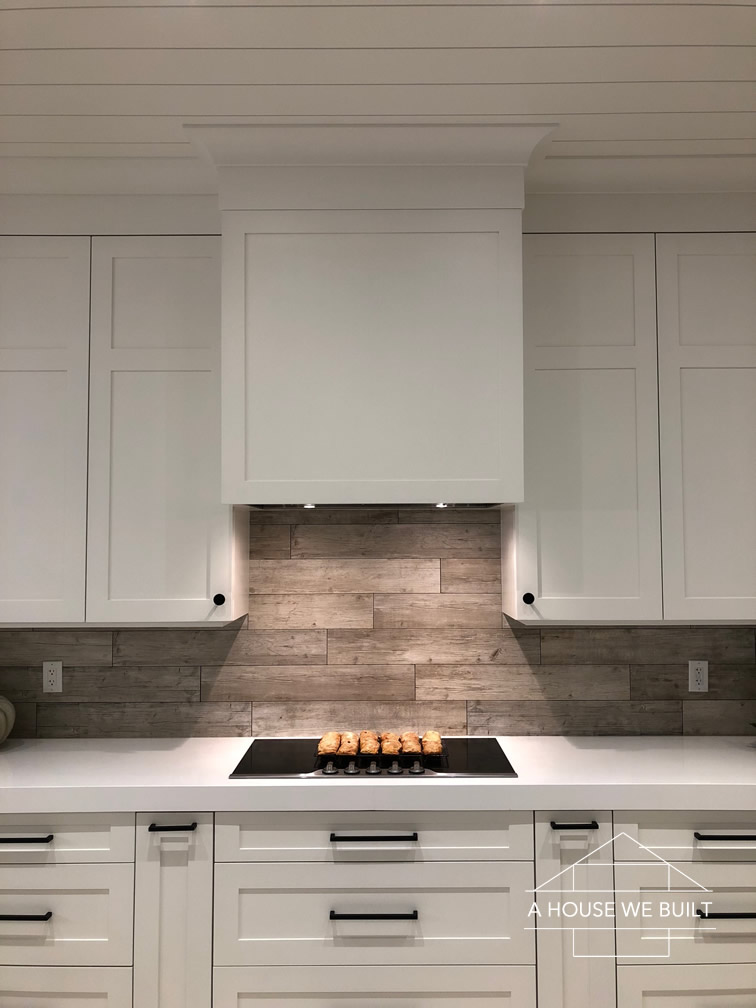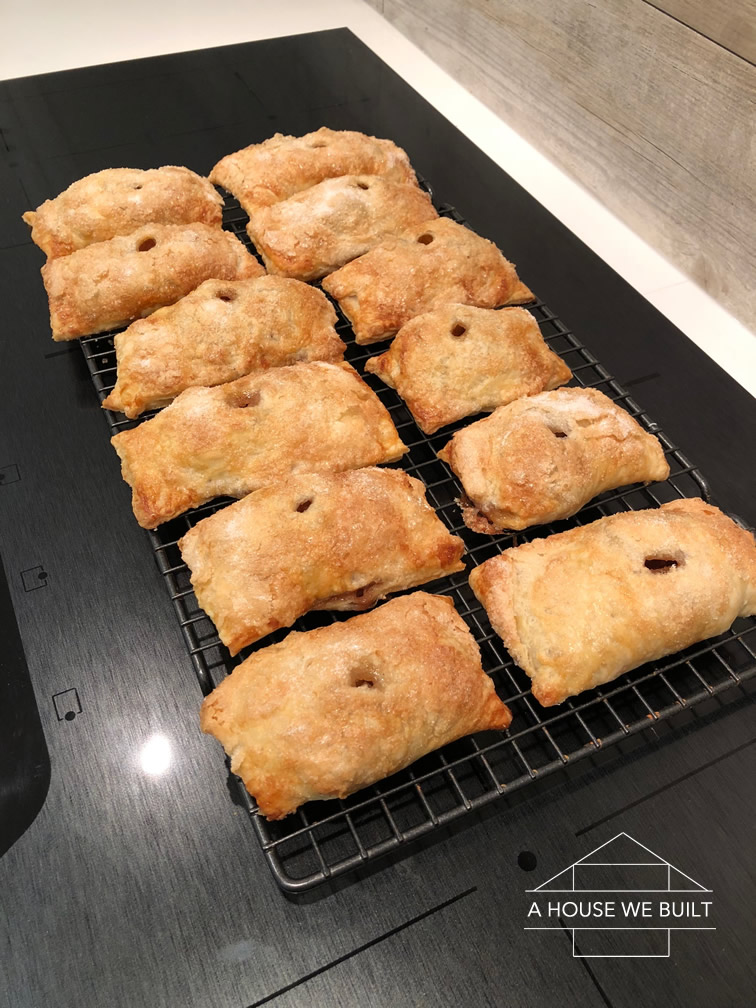 I posted these on Instagram and was asked for the recipe so here you go 🙂
Like I said, these aren't "picture perfect pretty" but they sure are delicious!
Ingredients list:
3-8 apples depending on how big (about a panful) chopped into small cubes
1 tbsp Cinnamon
1/2 tsp Nutmeg
1/4 cup Brown Sugar
Puff Pastry dough
1 Egg White
Loose White Sugar
In a pan on medium high heat, add chopped apples, cinnamon, nutmeg, brown sugar, and a big splash of water. Heat until the apples have softened and stir occasionally.
I use ready-made puff pastry dough. Don't judge me, m'kay? I don't have time to make it myself given how often we make these turnovers.
Roll out the puff pastry dough to about 12″ x 18″ and cut it into 6 pieces.
Spoon the apple mixture into the left side of each puff pastry dough piece.
Wet the edges, fold the right side of the dough over the left side and use a fork to press the edges down.
Brush egg white over the turnovers and sprinkle them with white sugar.
Poke a little hole in the top.
Bake at 350 until golden brown (about 20 mins).
Enjoy!
____________
Note: pretty much all ingredients are modifiable to taste. Add more or less sugar, more or less spice, etc. I promise they'll taste amazing no matter what you do. We've done these with peaches too, and strawberries.