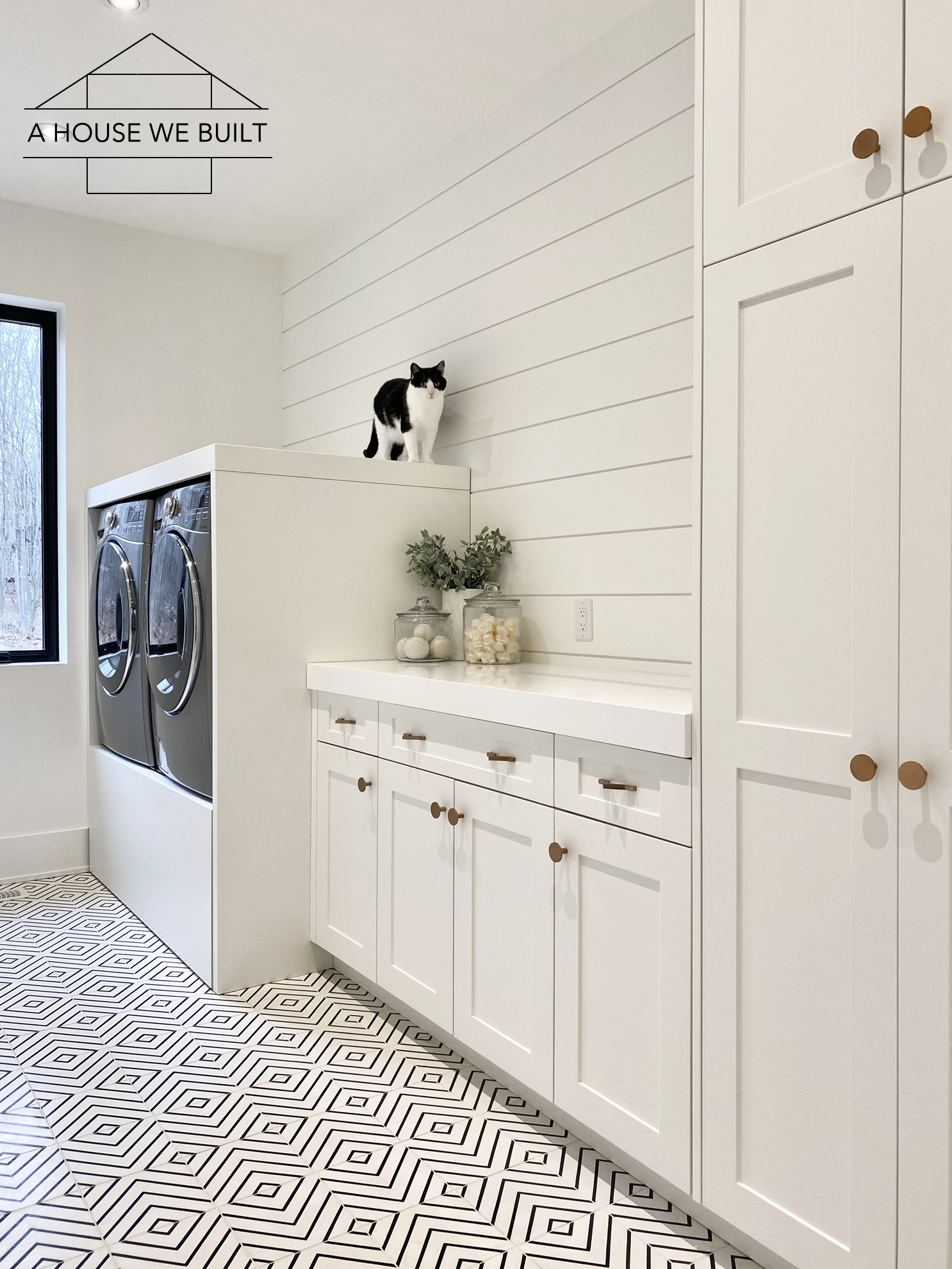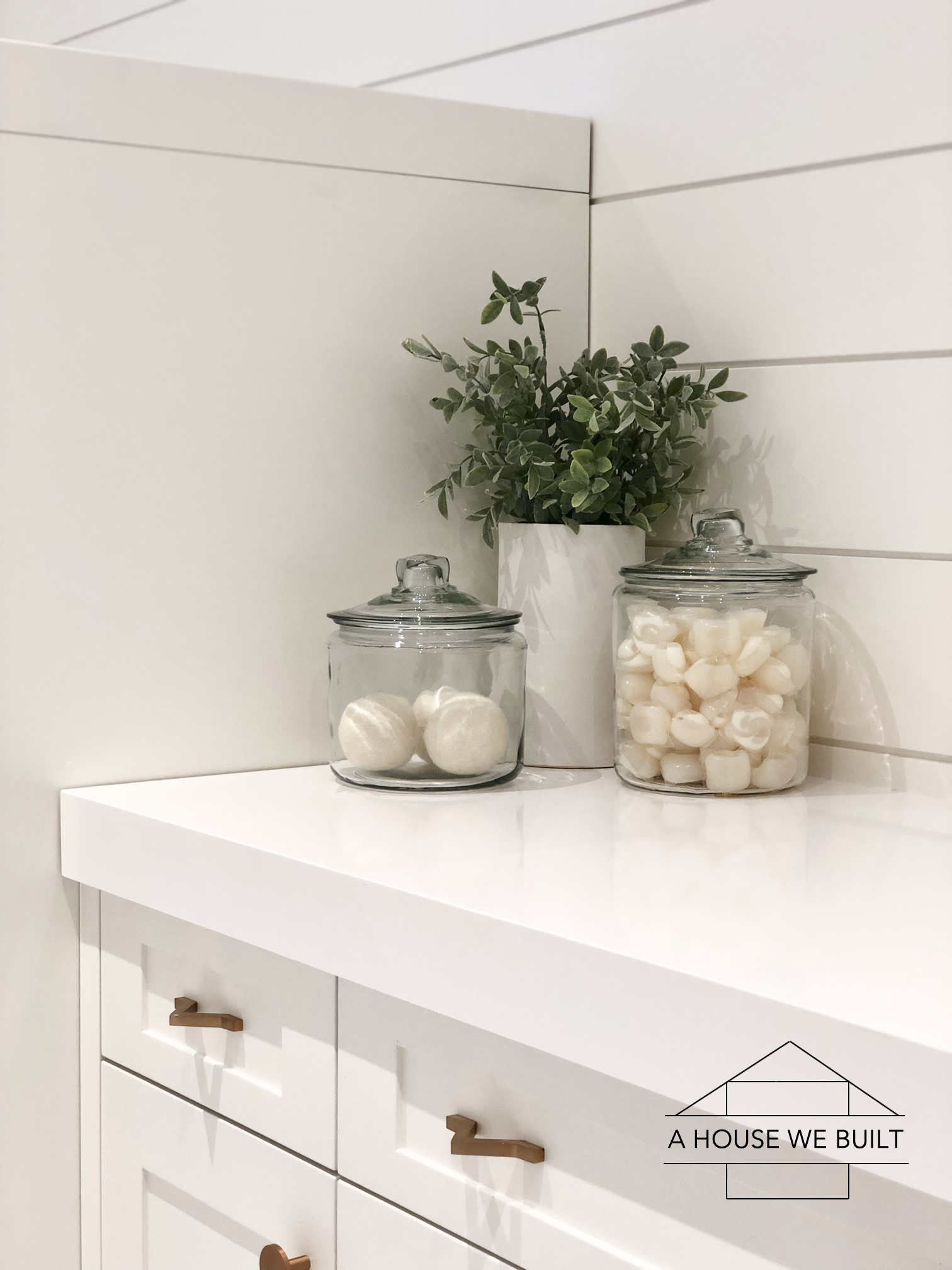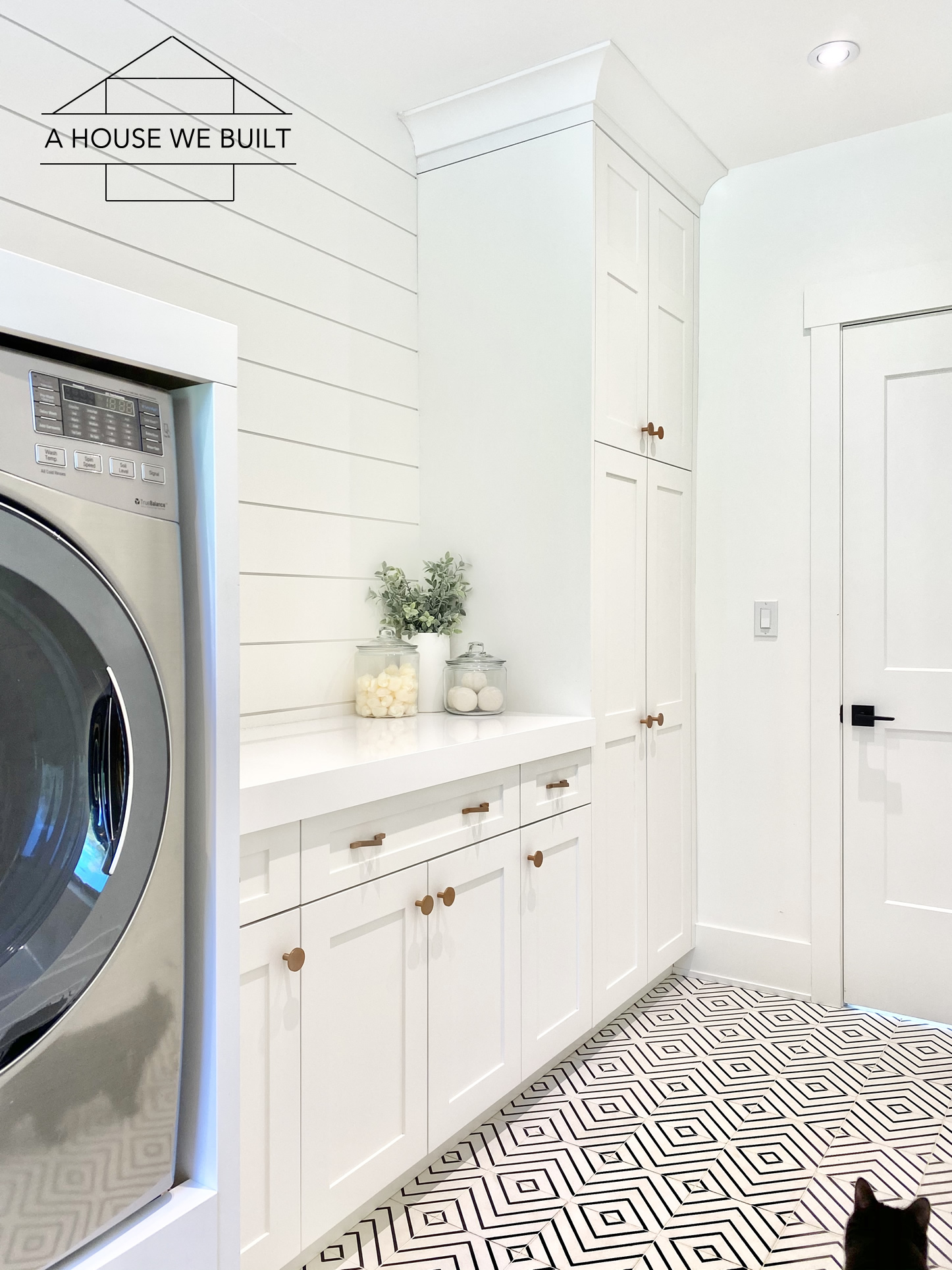 Counter organizers:
Drawer organizers:
Hardware:
Knobs (similar from same source, mine are sold out): CB2
Fall decor:
Previous decor:
Laundry:
Appliances (linked to brand we used since our models are not necessarily still available):
Tiles:
Cement tile flooring: We've used patterned cement tiles in our Powder Room, Master Bathroom, and Laundry Room. These tiles require a lot of care before and after installation to keep them looking good. I'm not a tile expert but I did a ton of research and understood to the best of my ability the level of maintenance they needed from the start, but we also intentionally chose places to use them that did not get direct water and wouldn't get too dirty. It is incredibly important that this type of tile be properly sealed because once they stain, it's almost impossible to get it out since the material is porous. I sealed all our tiles individually by hand (with this sealer: Home Depot | Amazon) twice each before they were installed so that as they were handled in installation they wouldn't stain. Then I re-sealed them again twice after installation. Then, every 6-8 months, I clean them extra well (with clear soap and water) and re-seal them once. It's possible this is overboard BUT we intend this to be our forever home so any issues these tiles have many years from now will be ours to deal with so I'd rather play it extra safe and keep them protected. We've had a great experience with the sealer we use on our tiles, but always be sure to test any sealer you use on a spare tile or somewhere hidden before you apply it everywhere.
Cement tile sealer: Home Depot | Amazon (always test on a spare tile before applying everywhere)
Doors:
Misc:
Paint color: BM Simply White
Countertop: Italian quartz in pure white.
Shiplap: Tutorial & Info
Ceiling height, and more listed on our home page in FAQs.