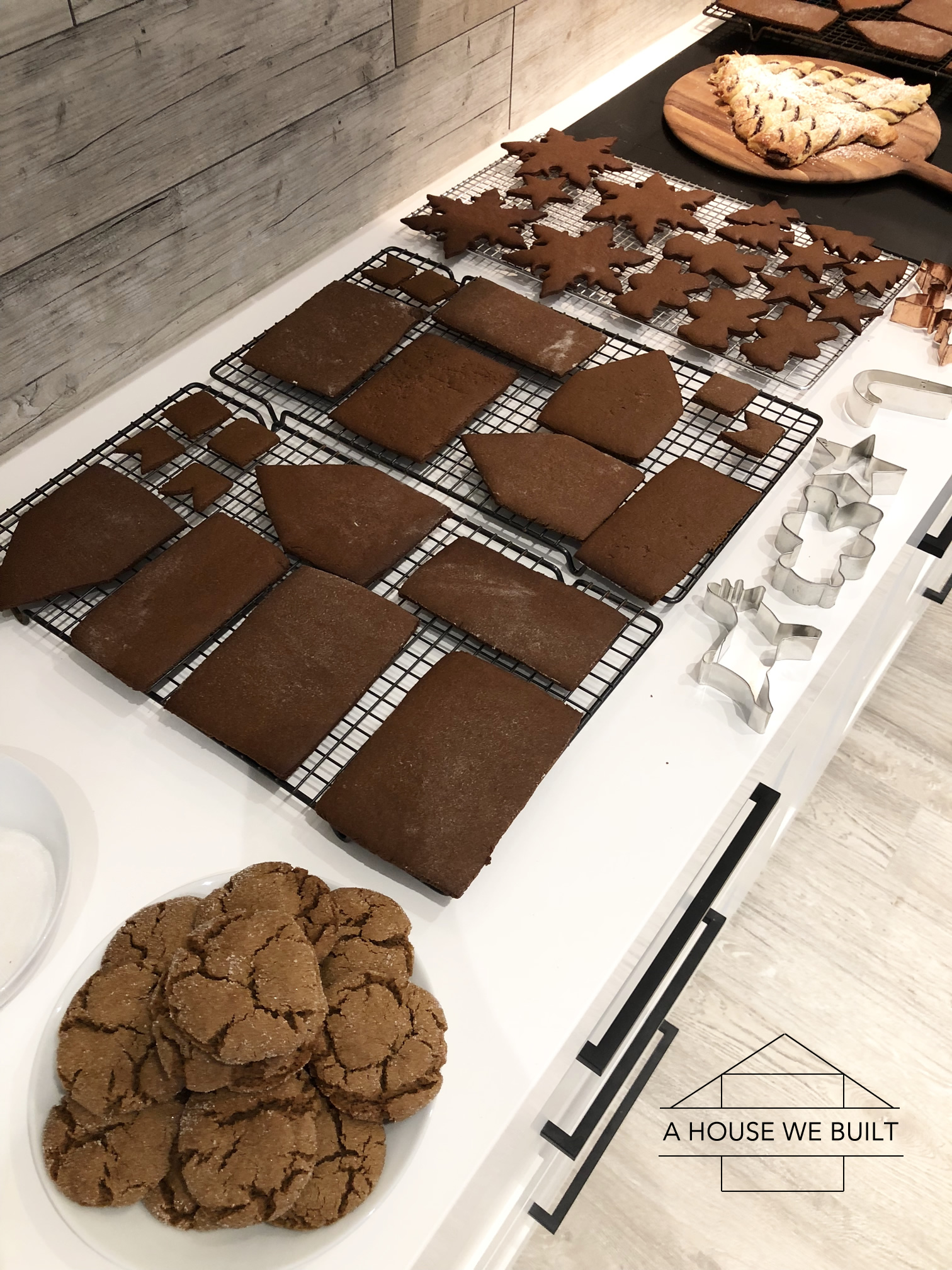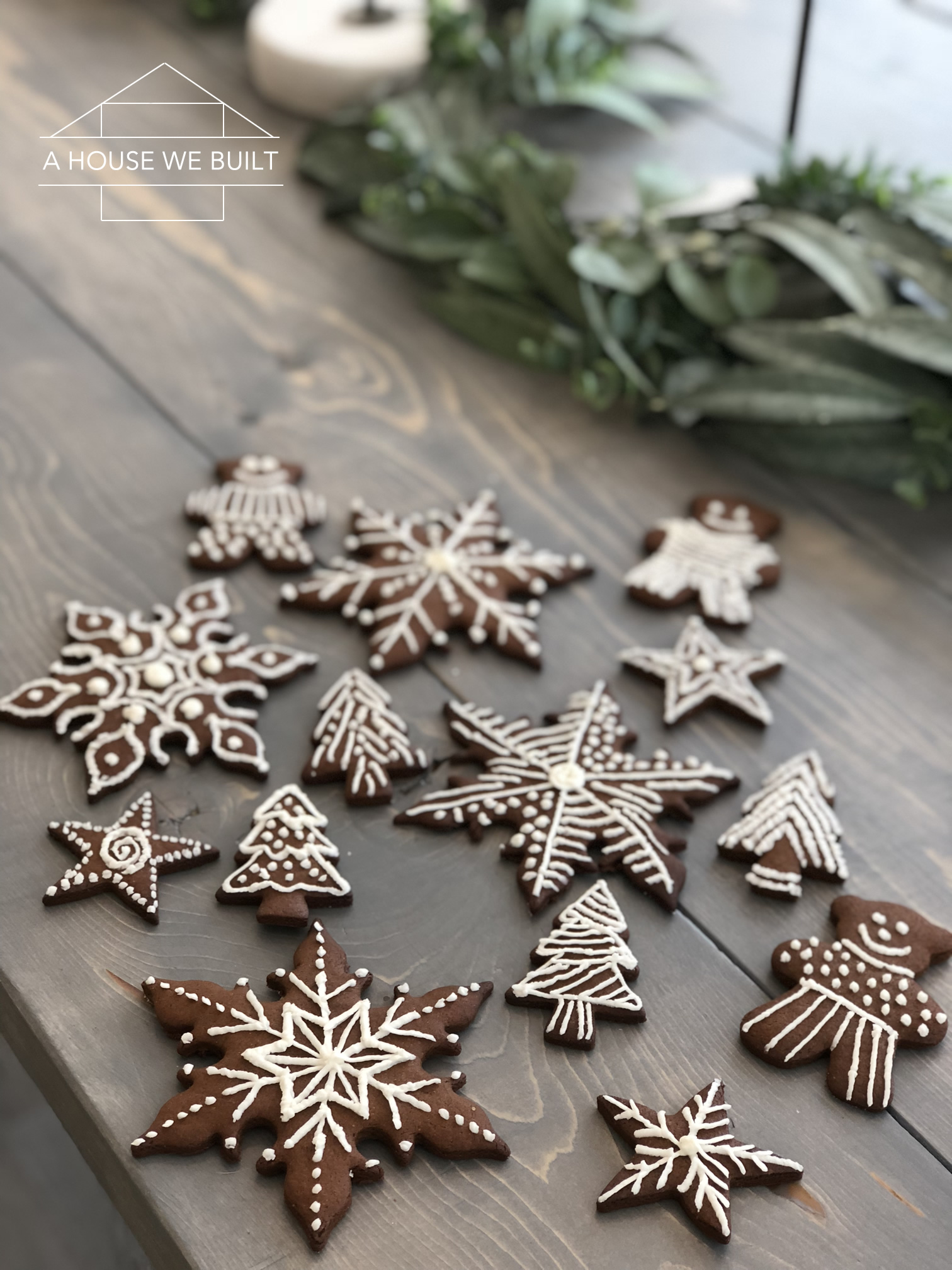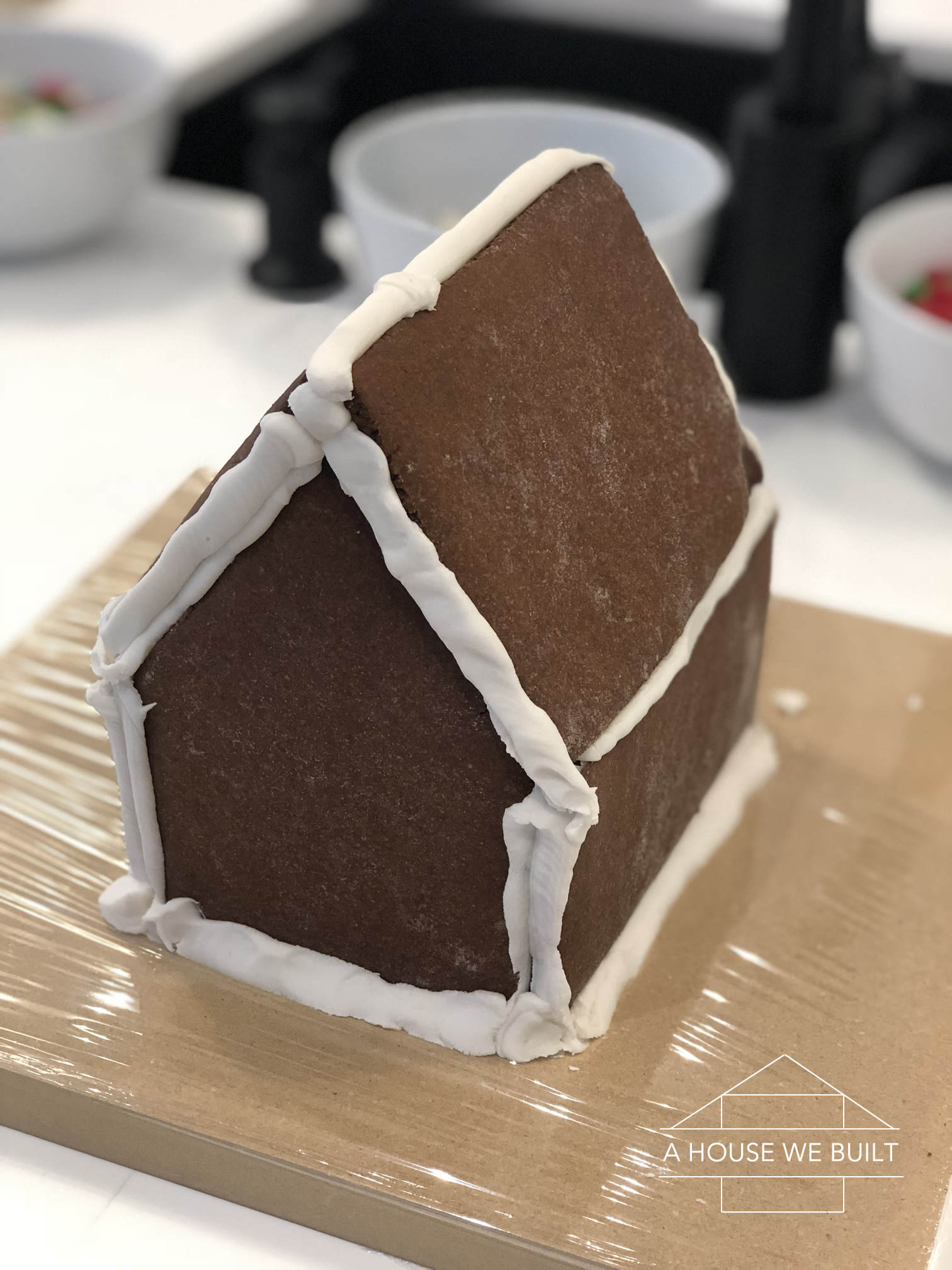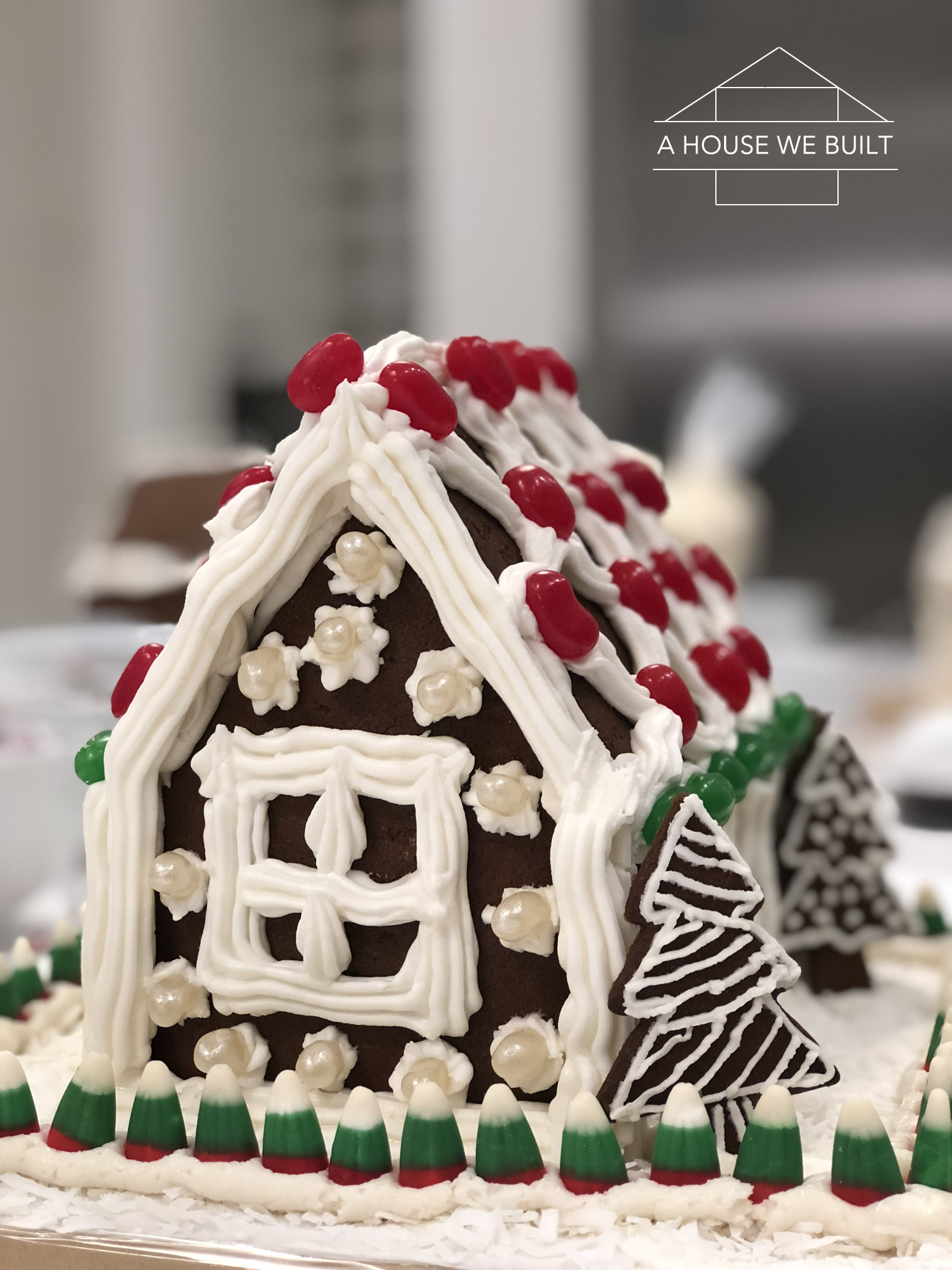 We made gingerbread houses!! This was our first time making them from scratch so I went with a structural recipe rather than a cookie recipe and we had some extra dough left over so we decided to also make some cookies to decorate for fun. So here's the recipe:
Make 3 bowls of ingredients, mix each one together and set aside:
BOWL #1:
6 tbsp butter or margarine (room temp)
3/4 cup brown sugar
BOWL #2:
1 egg
2 tbsp water
1/2 cup molasses
BOWL #3:
3 cups flour (all-purpose)
2 1/2 tsp cinnamon
2 1/2 tsp ginger
1/2 tsp nutmeg
1/2 tsp salt
1/4 tsp baking soda
In a mixer (this is the one I have: Amazon), mix the contents of BOWL #1 on medium speed for 2 mins until creamy. Then add in the contents of BOWL #2 and mix on high speed. Finally, mix in BOWL #3 contents on low speed until combined. Note: it will be very thick but that's ok!
Make 2 balls out of the dough and flatten them out a bit and place in fridge for 2 hours or overnight. If you leave them in overnight, you'll have to let them warm up for about 30 mins when you're ready to use them.
When you're ready to make cookies (or house pieces), place the flat dough balls between 2 sheets of parchment paper and roll them out until they're about 1/4 inch thick. You don't want them too thick or to thin as they should hold their structure when baked.
Cut out your shapes and place them on a cookie sheet lined with parchment paper.
Bake at 350. Larger pieces need about 18-19 mins. Smaller pieces may need as few as 13-14. They should not be squishy when they come out but the edges also should not be browned.
Allow them to cool completely before decorating.
Use Royal Icing to glue the pieces of the gingerbread house together.
DECORATING ICING (for cookies):
4 cups icing sugar
1/2 cup shortening (room temp)
1/2 cup butter or margarine (room temp)
3 tbsp milk
1/4 tsp vanilla
couple pinches of salt
In a mixer (this is the one I have: Amazon), blend until creamy. Then just put them into piping bags (like this: Amazon) and cut a small hole in the bottom for precision work or a larger hole if needed.