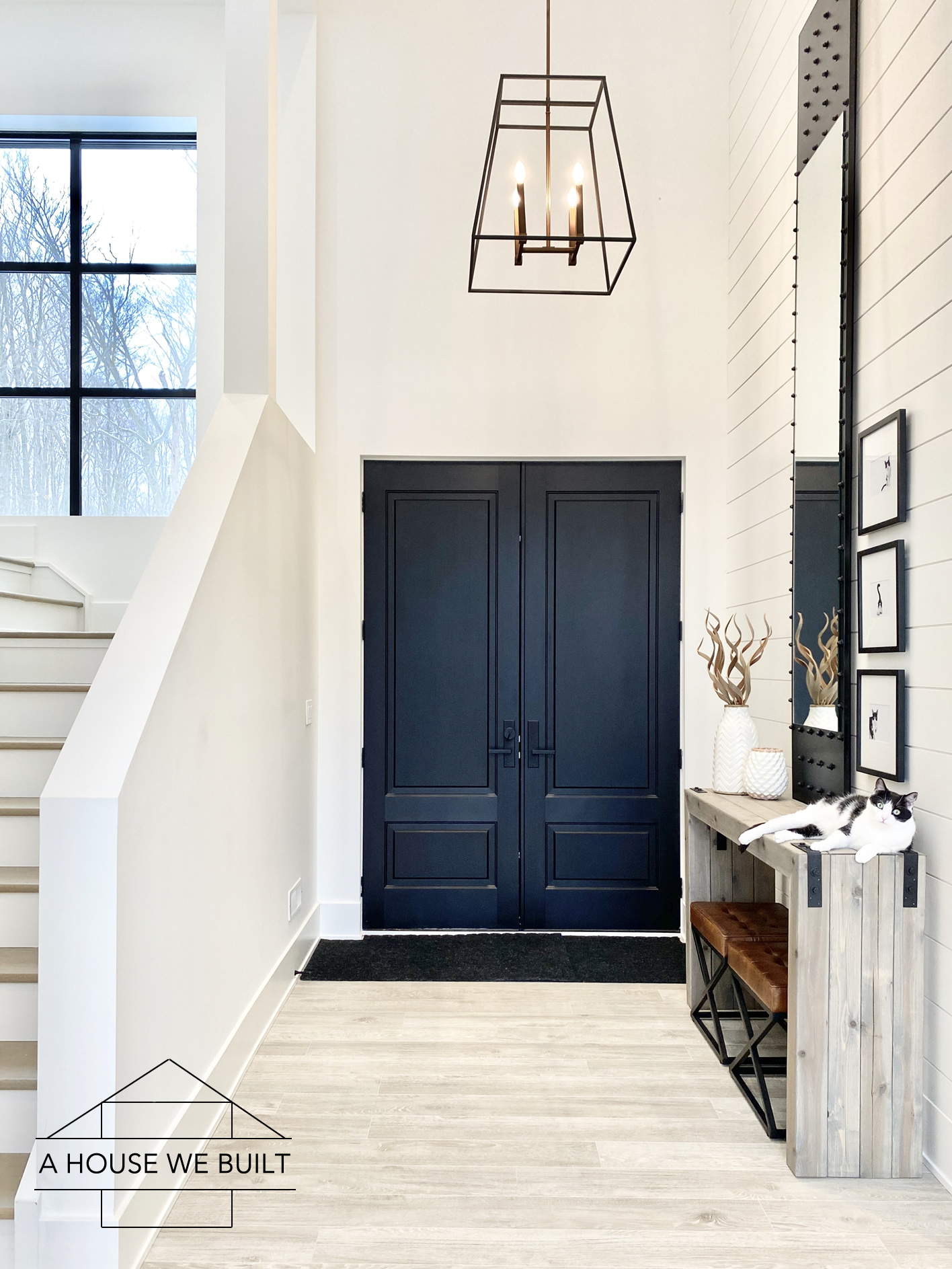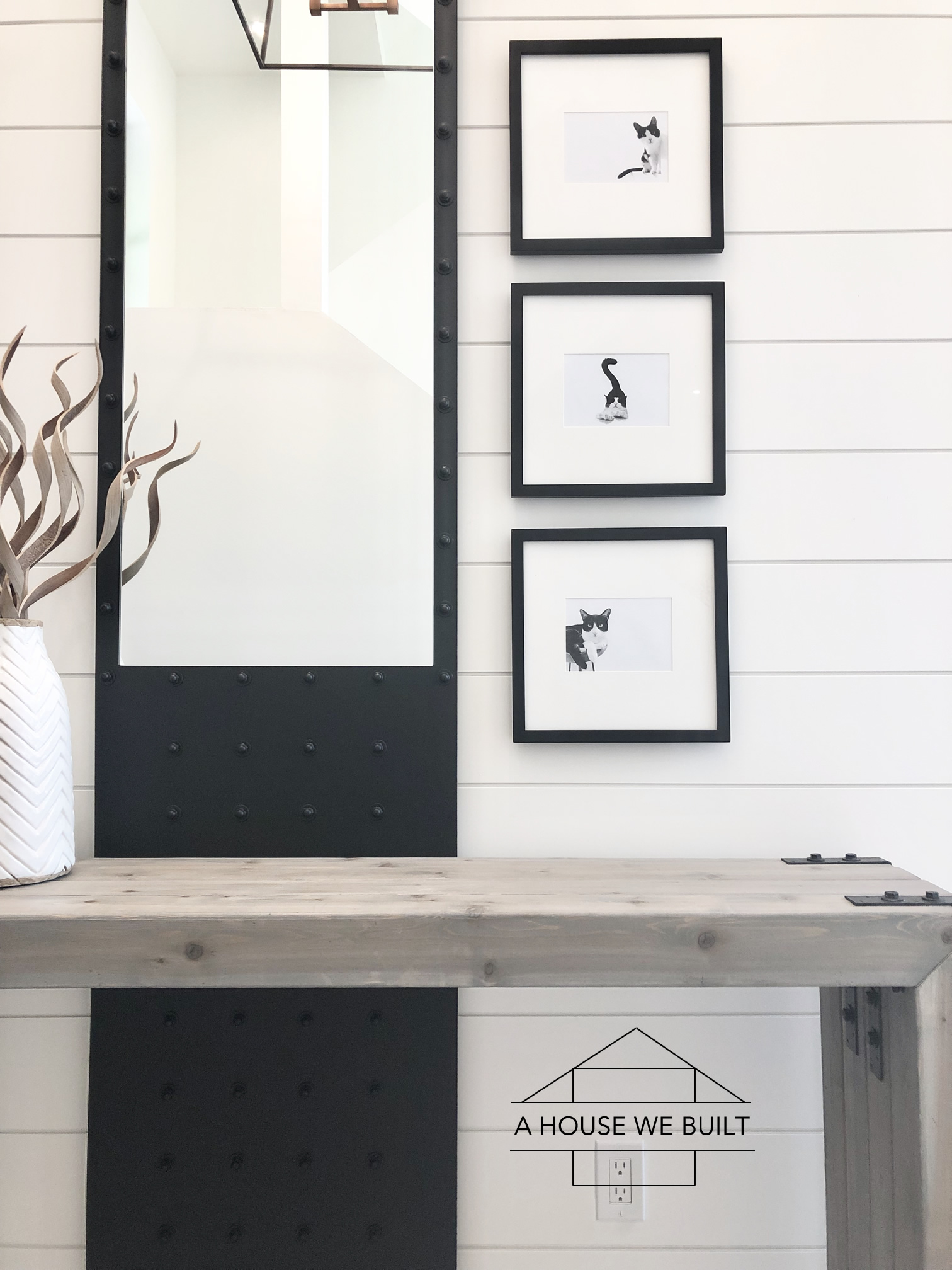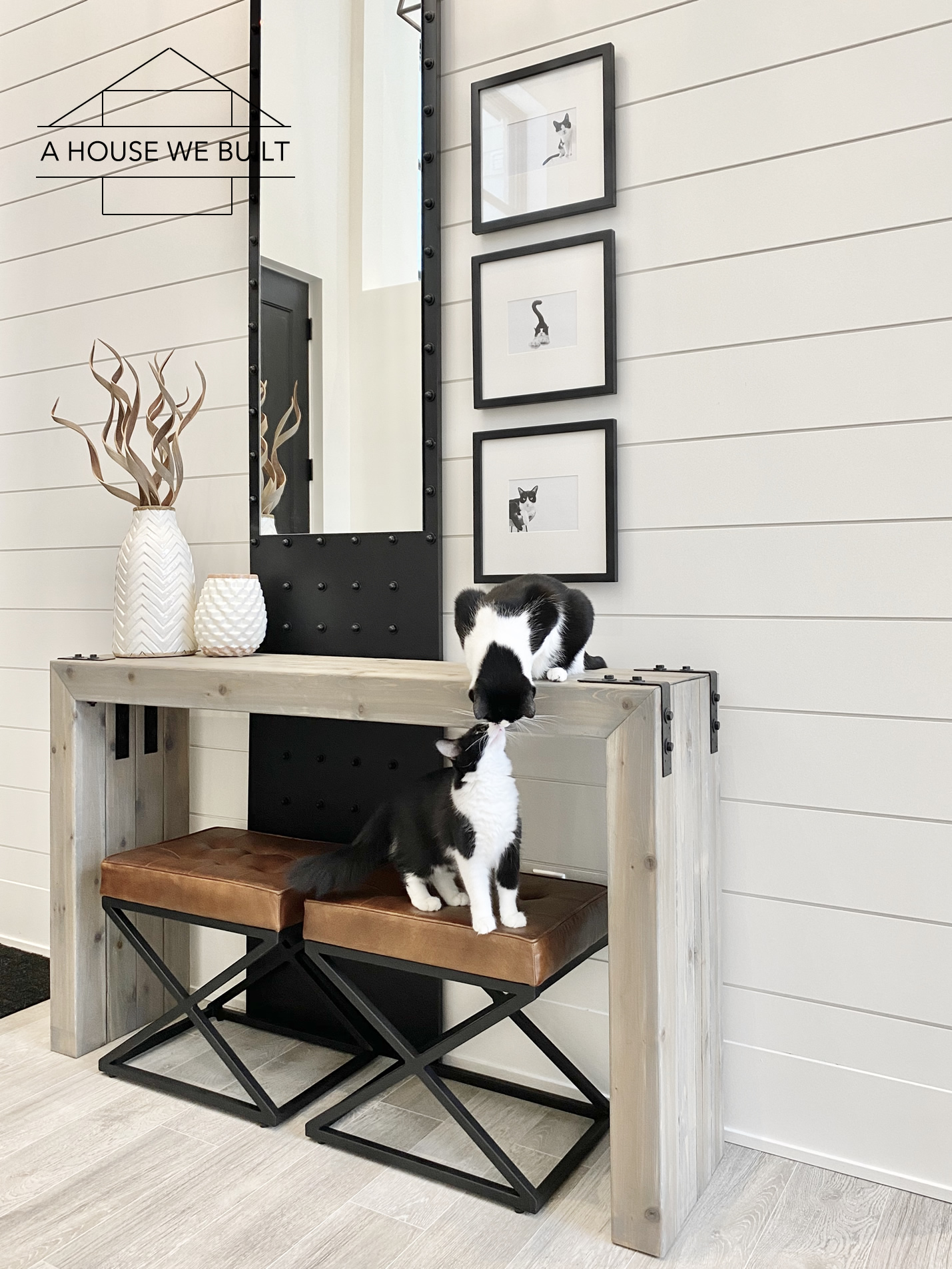 Seating:
Gallery wall:
Console table:
Mirror:
Lighting:
Spring decor:
Tabletop decor (throughout most of the year):
Previous decor with frames & oval mirror:
Entry doors:
Doors are fiberglass and custom made (SW Tricorn Black). Hardware via custom door maker.
Misc:
Paint color: BM Simply White
Flooring: laminate Lionel by Evoke
Ceiling height and more listed on our home page in FAQs.