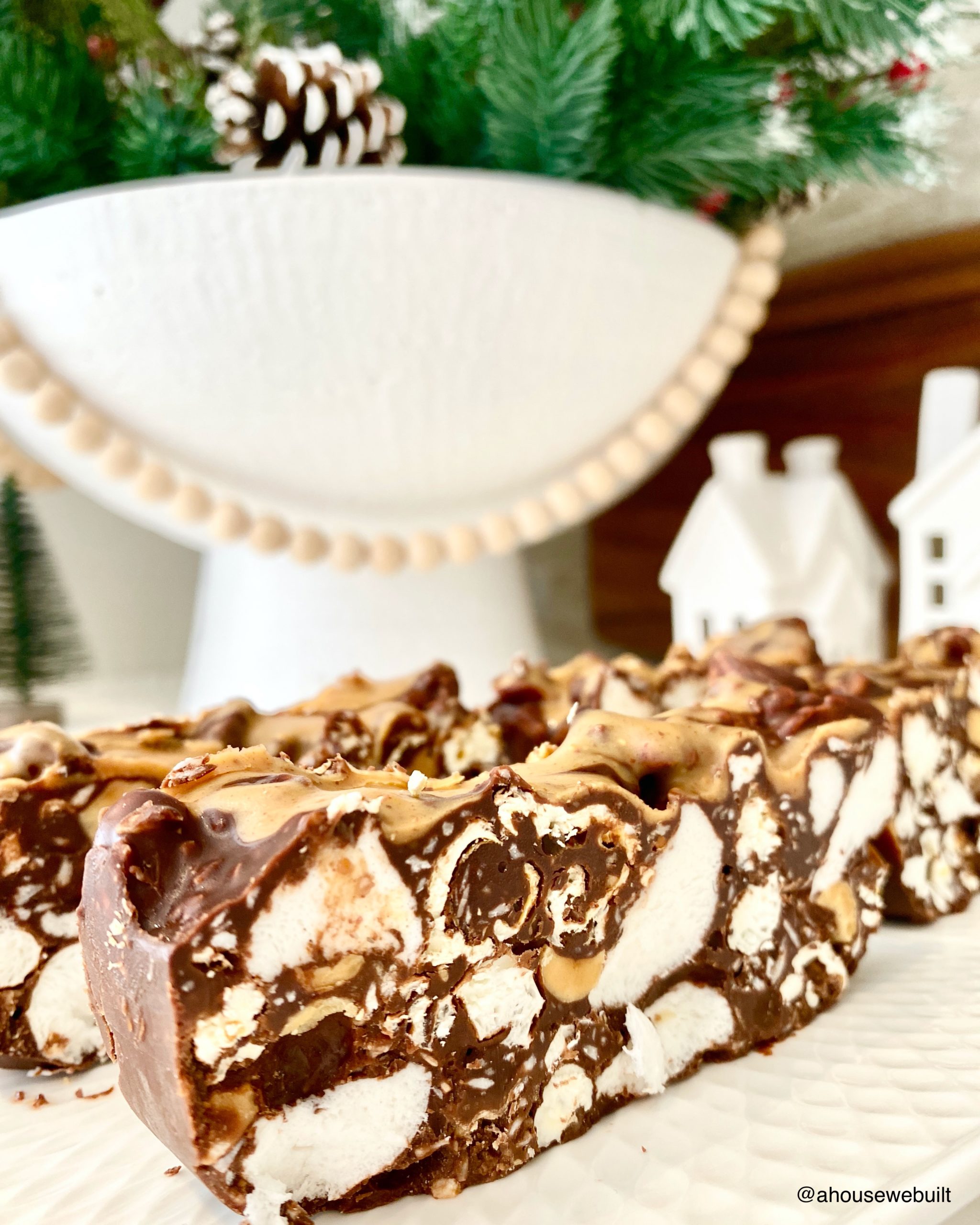 These no-bake Rocky Road bars are SO easy to make and if you love chocolate and peanut butter – you have to try this recipe! It's just melted choc and PB with tasty nibblets that's frozen overnight. That's it!
Ingredients:
1/3 cup chocolate chips + 1 small spoon coconut oil
1/2 cup peanut butter (crunchy or smooth)
Handful of mini marshmallows
Handful of roasted peanuts
Handful of popcorn (or cereal of choice)
Handful of shredded coconut
*Note that all "extras" that you mix in are totally up to you. I've listed what I put in my bars but you can literally put in anything you want!
Instructions:
Melt chocolate chips & coconut oil in microwave in 30 second bursts, stirring in between each time, until fully melted
Melt peanut butter in microwave until it's kinda runny.
Mix the melted chocolate and peanut butter, but reserve a few spoonfuls of the peanut butter to drizzle over at the end.
Mix in all your nibblets until fully coated.
Line a rectangular dish (any kind is fine, but I used a loaf pan) with parchment paper.
Pour in your mixture and pat it down so that it's mostly flat.
Drizzle the remaining melted peanut butter over the top.
Freeze for at least 3 hours (I just did mine overnight).
When you're ready to eat it, you can either slice it into bars or break it up into chunks.
If you have any left over, I recommend storing it in the fridge so that it doesn't melt.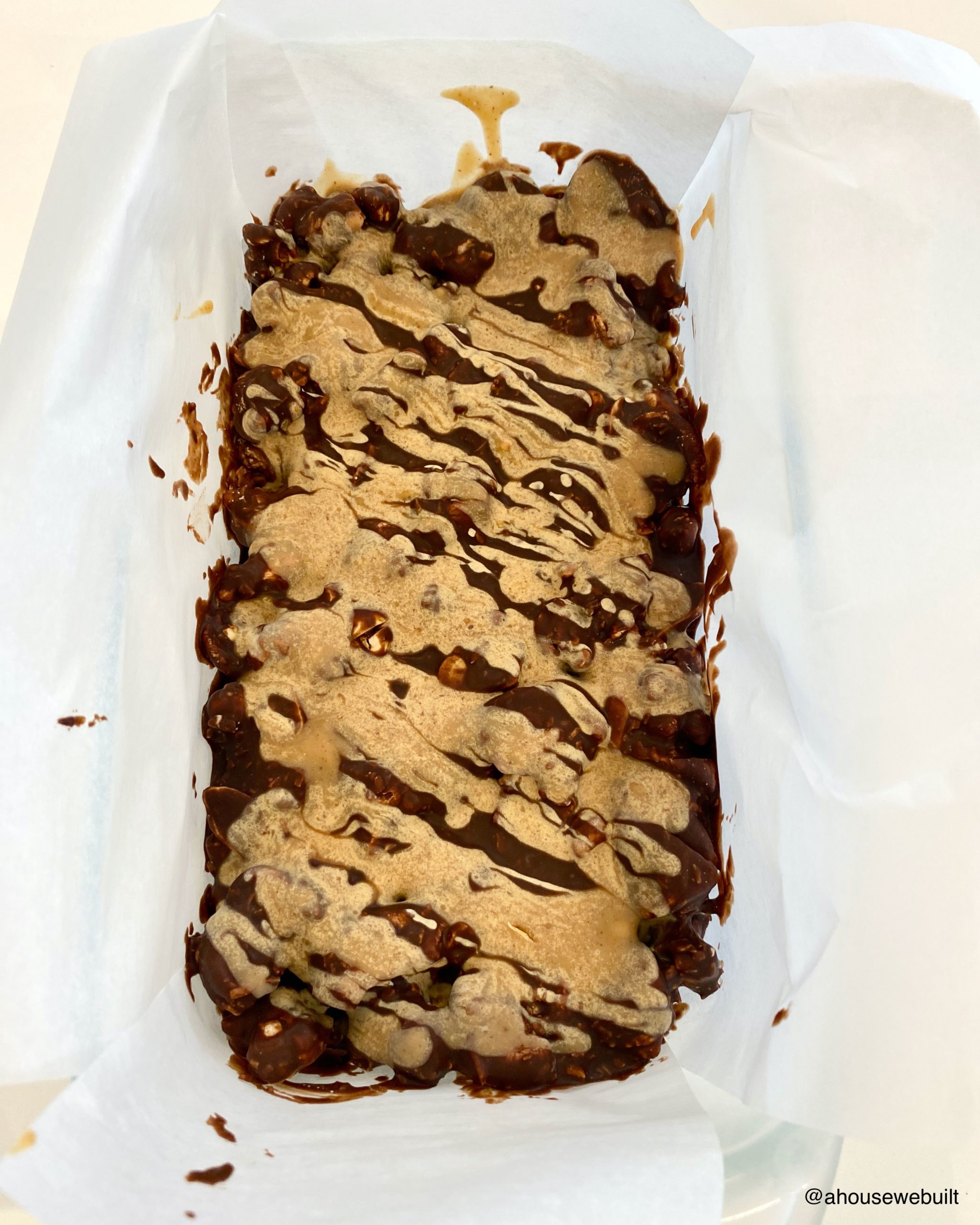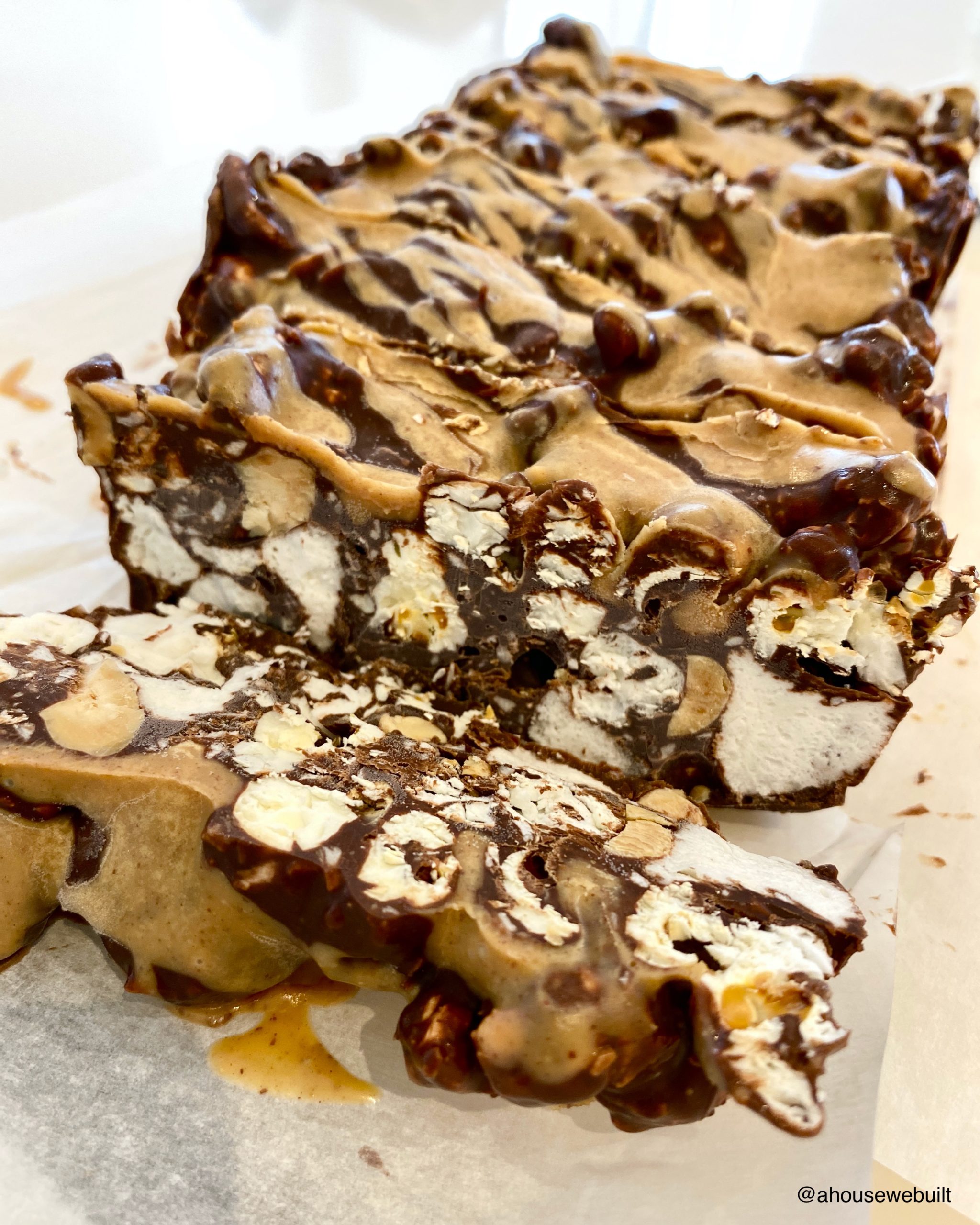 For all our recipes, click here.
To shop our home pics, click here.
To explore rooms in our house, click here.
Follow us on Instagram to see our daily posts here: @ahousewebuilt.