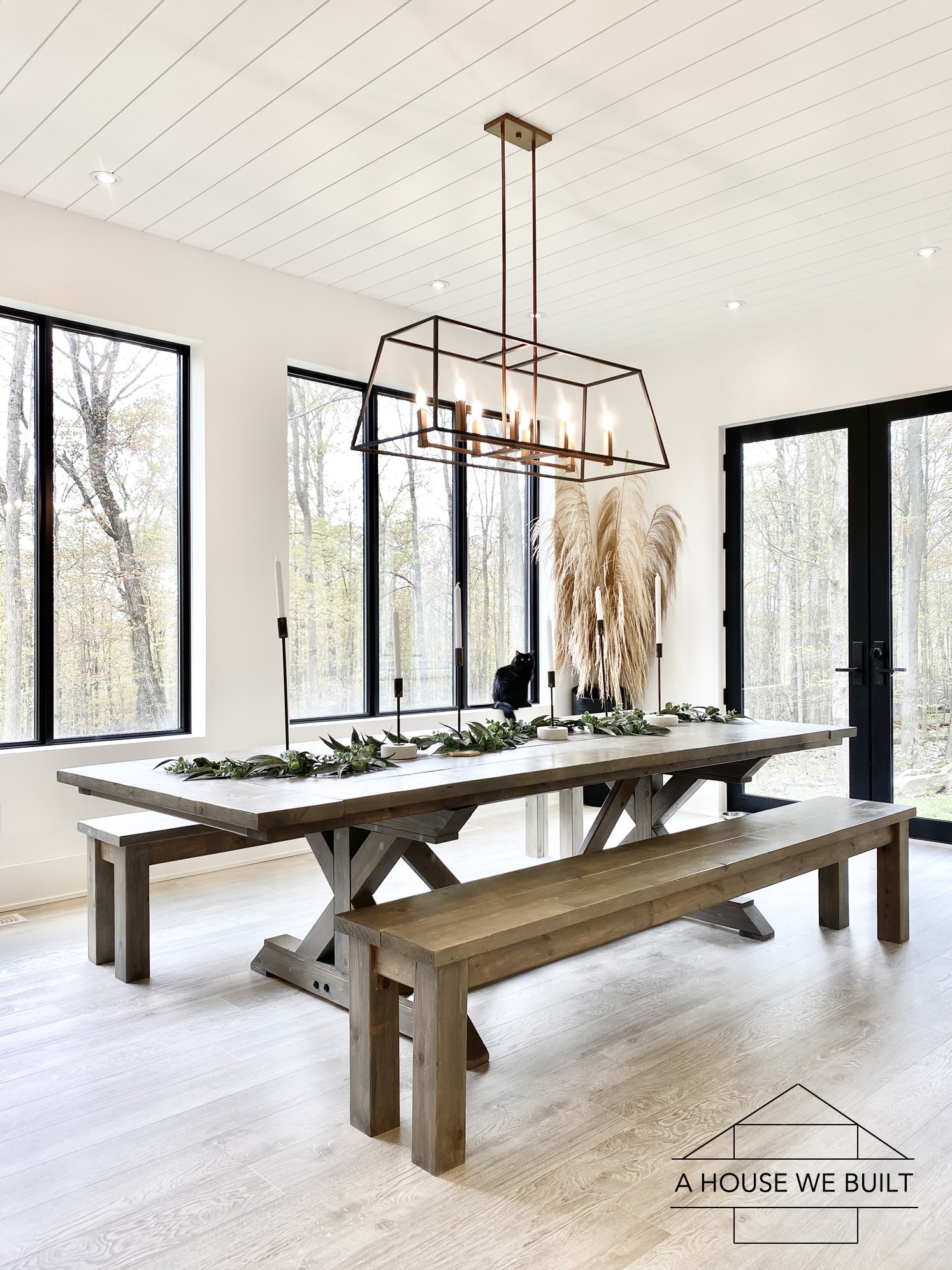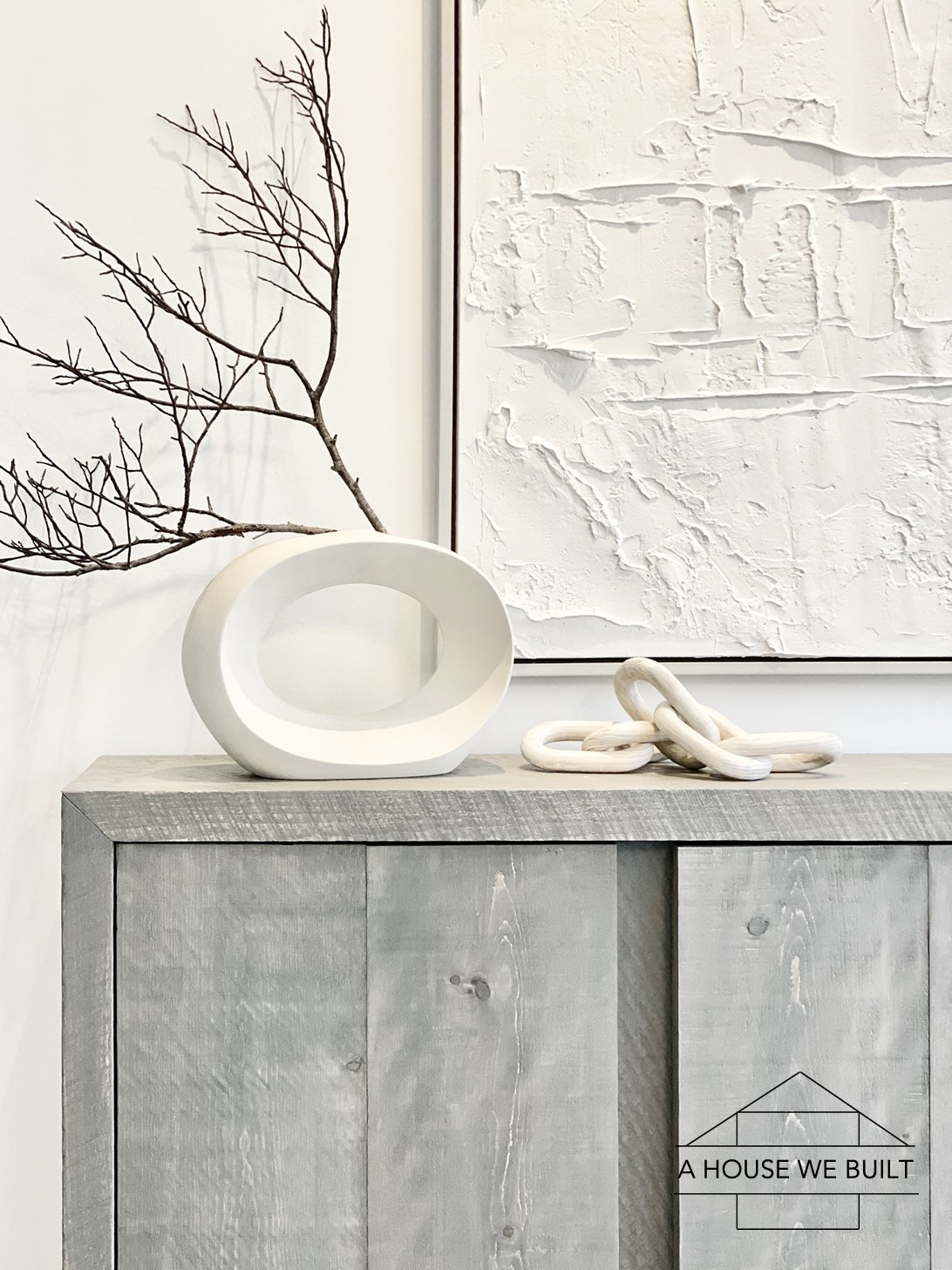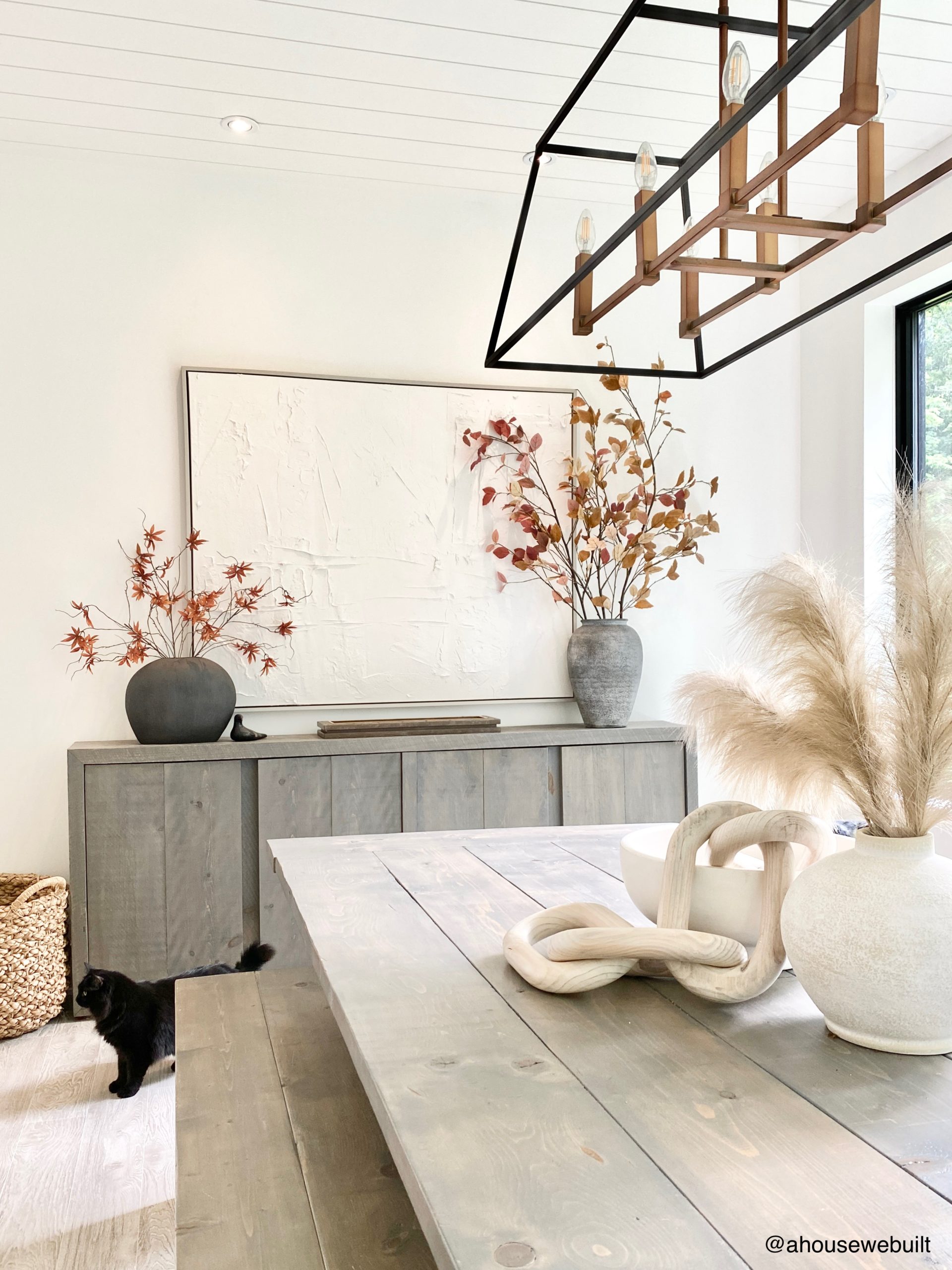 Art:
Furniture:
Lighting:
Corner decor:
Sideboard decor (previous):
Table decor (previous):
General info:
Paint color: BM Simply White. Walls: flat, trim/shiplap: satin.
Ceiling: 10-ft | Shiplap Tutorial & Info
Flooring: laminate, Lionel by Evoke (possibly no longer available)
Windows: SW Tricorn Black | Fiberglass, custom made

To explore other rooms in our home, click here for our website roadmap.
To follow our daily progress and house projects, follow us on Instagram @ahousewebuilt.