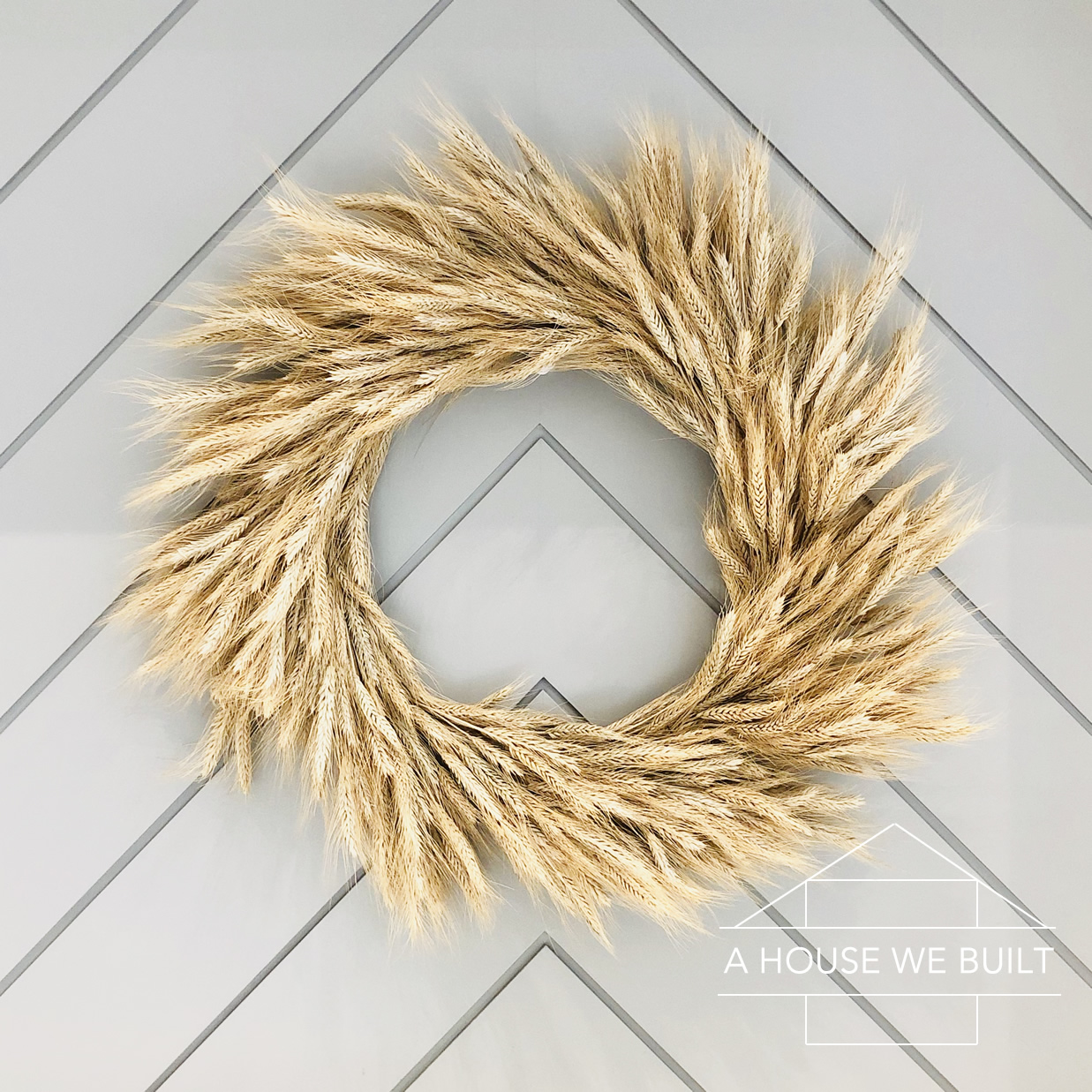 I made these fluffy natural wheat wreaths to decorate my house for fall and I had so much fun doing it that I'll definitely be making more over the coming years. This was my first time making them so I wasn't even sure it would work properly but it totally did so I thought I'd share my process here.
If you'd rather not make one yourself though, here are a lot of ready-made similar wheat wreaths: The White Company | Kirklands | Pottery Barn | Amazon | Wayfair | Target .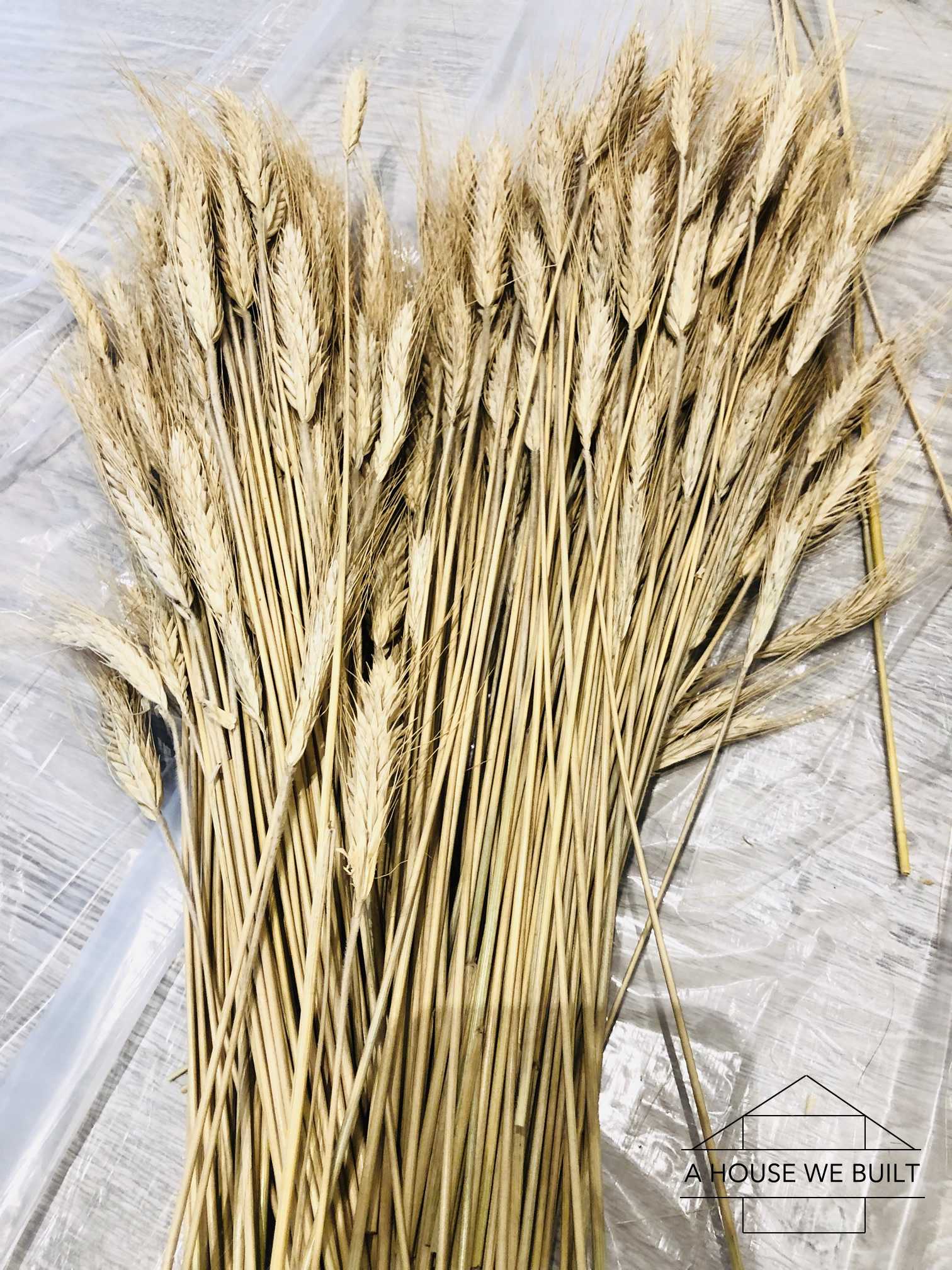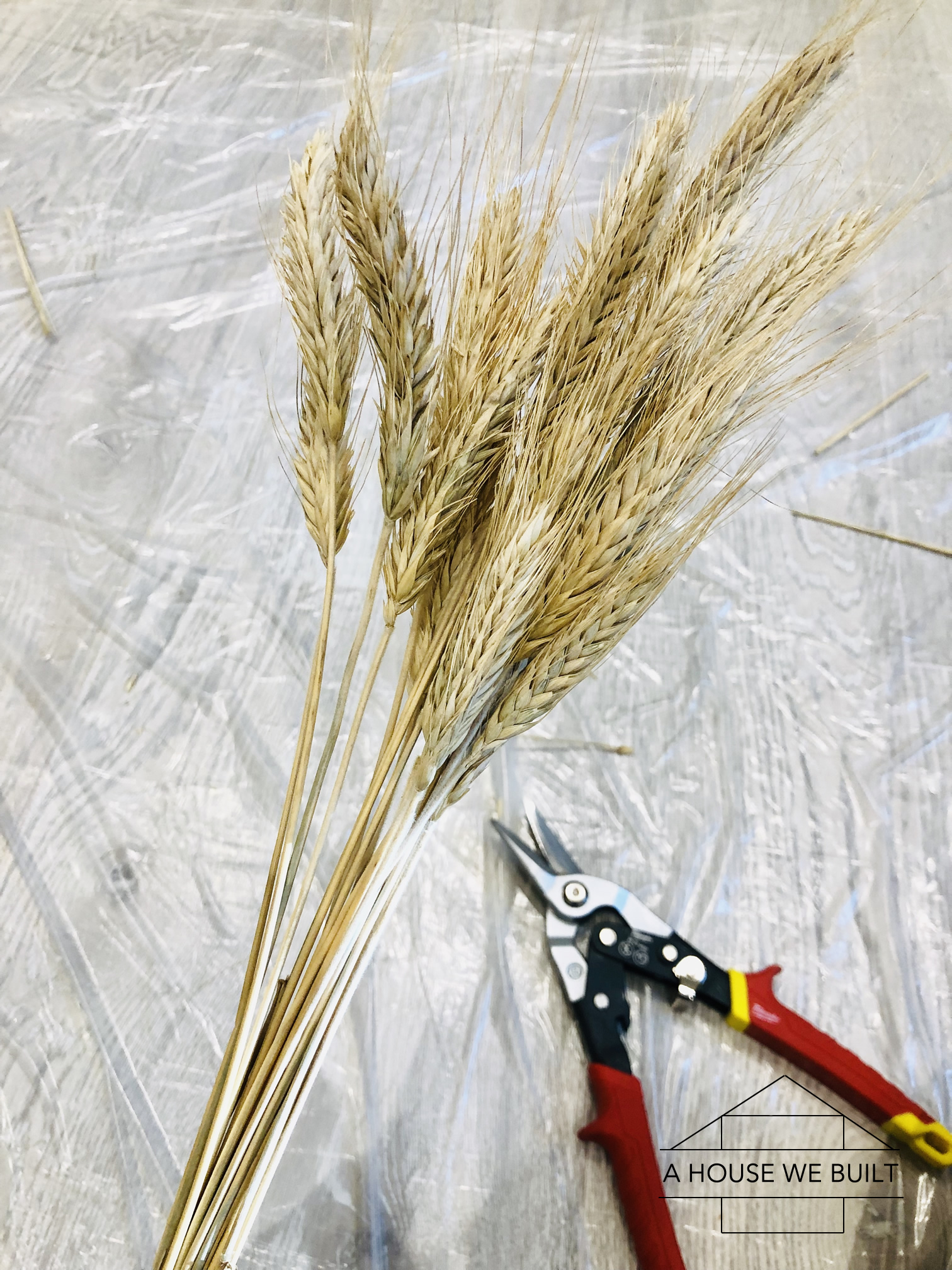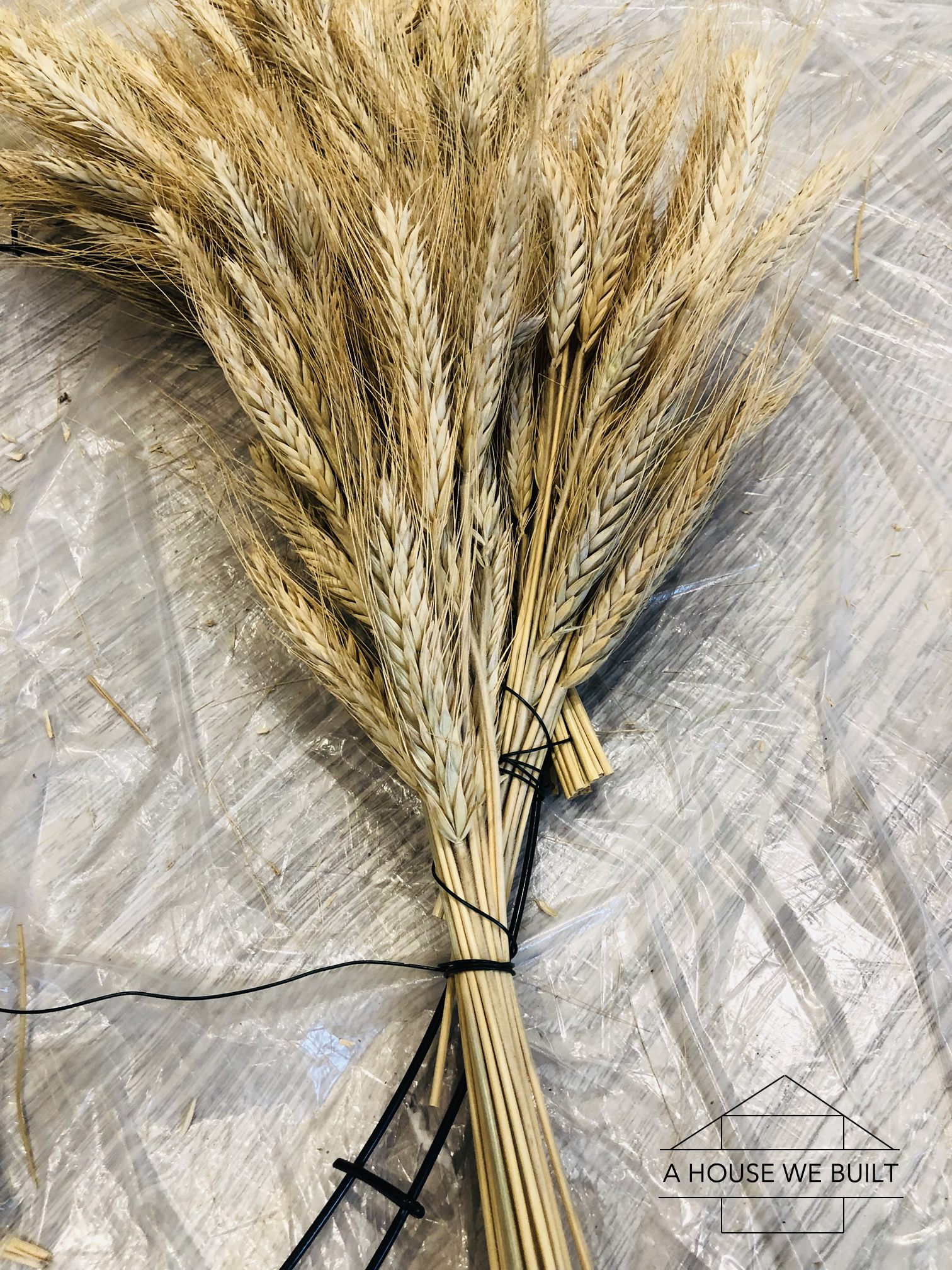 What you'll need:
The first thing I did was that I actually cut my wreath form (Amazon) into two. I felt the 4-rowed version was a little much and cutting them down to 2-rows each got me 2 wreaths from one form. I did this by using my wire cutters (Amazon) to cut the support pieces between the rings (you can see a bit of my wreath form ring in the third pic and that it's just got 2 rings after my snipping).
As for quantity of wheat, to make one of the wreaths you see in the picture at the top of the page, it took a bundle of wheat stems about as big as I could hold with my fingers touching. The way I bought them didn't specify how much quantity I got but if you make a circle with your hands, that's how much wheat I used (I'd guess between 100-200 stems). I know that's not super accurate but it'll give you an idea. Also, you can make yours fluffier or more minimal depending on what you like so you may end up using more or less because of that.
Next, I recommend you lay out all your wheat so that you can see what you're working with. You want to create these small bunches of wheat (as pictured below) that are pretty together. Not too even, not too varied, but they should look good together so each little bundle is pretty. And you'll just keep making these bunches throughout the whole wreath making process.
To start actually making the wreath, wrap your paddle wire (Amazon) around the wreath form a few times to secure it. Note: you will never cut your paddle wire until the very end so the whole wreath is made with one long length of wire!!
Then grab one of those small wreath bundles we talked about, hold them tight and lay them across your wreath form at a slight angle either inward or outward and wrap the paddle wire tight around them and the wreath form about 5-6 times. Pull tight, but not too tight (you don't want to snap the wire). Then snip off the extra wheat stems about 1.5 inches below the wire. Then grab the next bundle and this time alternate the angle. So you want to go: inward, outward, inward, outward, the whole way around (see picture).
Once you get to the end of the wreath you'll need to be careful about ending it so that it looks whole. Really it just involved patience and careful placement of your final bundles. I found it was helpful to snip off the stems of the bundles before wiring them in so that they were more maneuverable. But if you have trouble with this part, don't worry. You can place a big bow on this section and nobody will ever know!!
I hope this helped explain the wreath making process. Now that I'm feeling more confident with this whole project, I'll do more detailed pictures and next time I make them to help explain further.
But again, if you'd rather not make one, there are lots of available wheat wreaths you can order online. I've rounded up a list here: Kirklands | Pottery Barn | Amazon | Wayfair | Target .