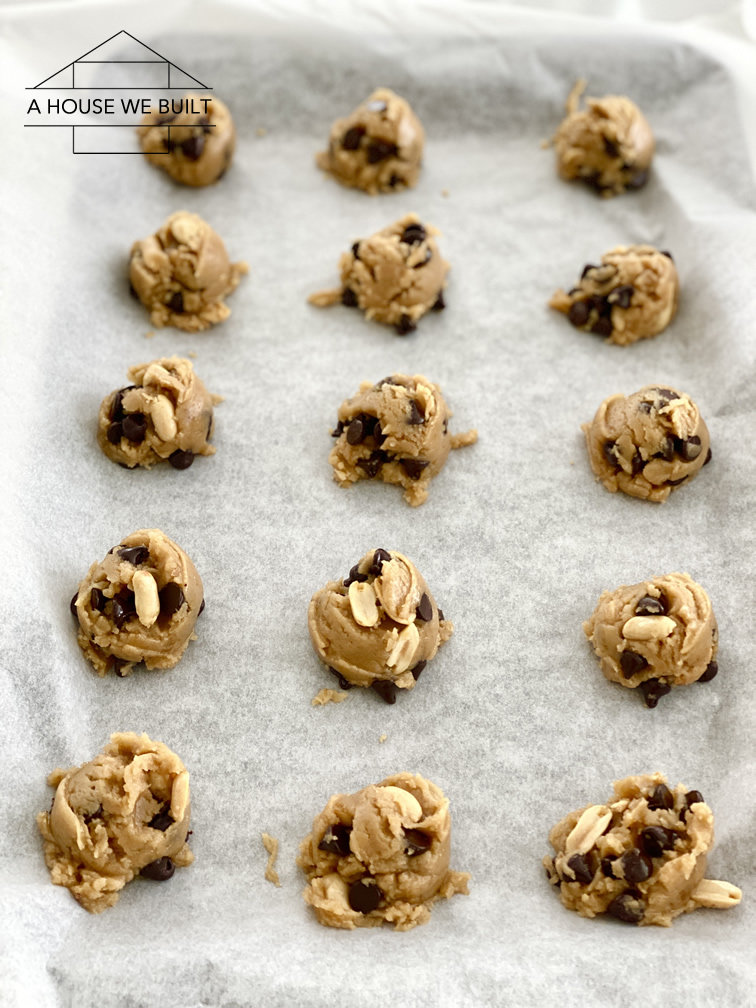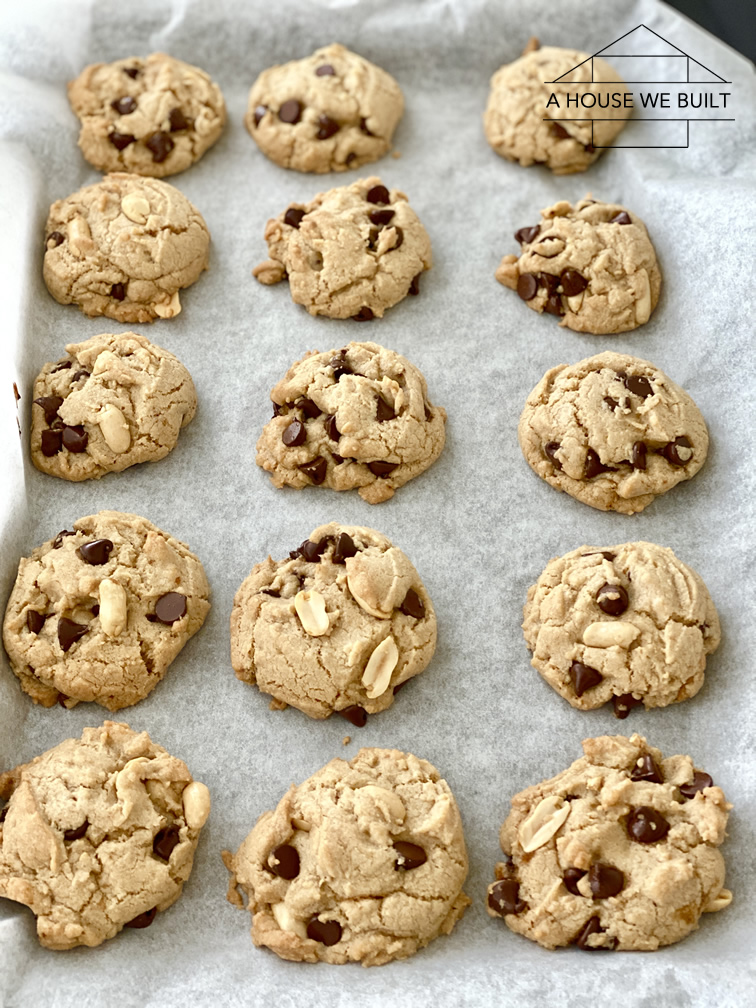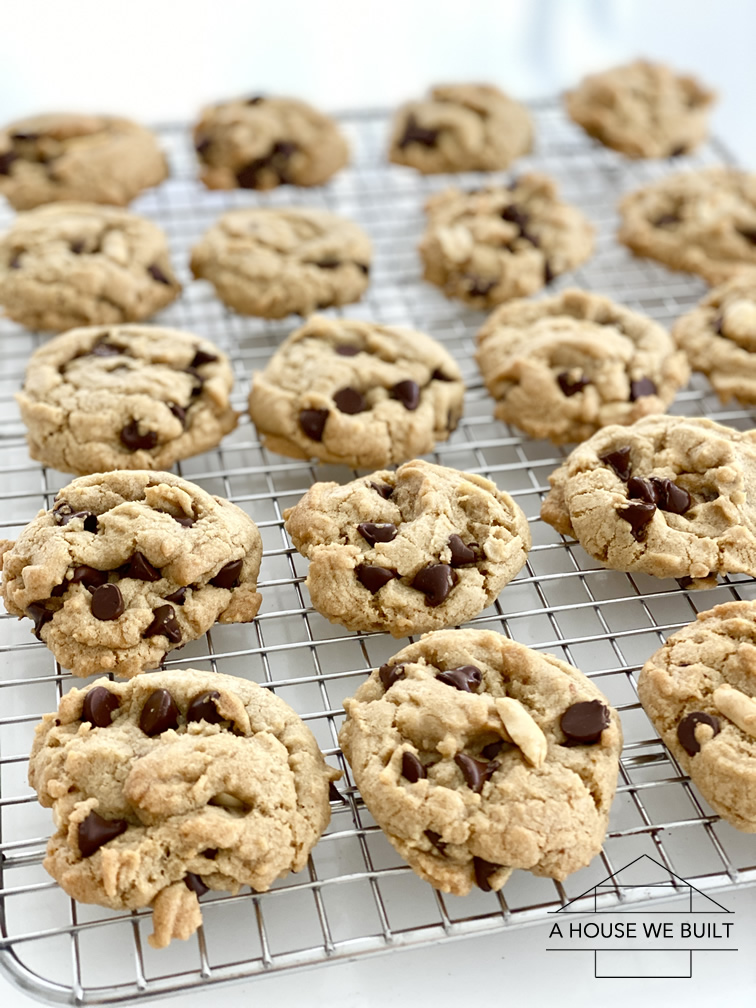 This is my favorite cookie recipe and I'll just jump straight into it:
Dry ingredients:
2 cups flour, sifted
3/4 tsp baking soda
1/2 tsp salt
Wet ingredients:
1 cup brown sugar
1/2 cup white sugar
3/4 cup sunflower oil
1 egg + 1 egg yolk
1 tbsp vanilla
Extras:
1 cup chocolate chips
1 handful roasted & salted peanuts (or any nut)
Instructions:
Preheat oven to 325.
Mix all dry ingredients together.
Mix all wet ingredients together.
Combine dry + wet ingredients.
Add in chocolate chips (and nuts) and mix until fully combined.
Spoon onto cookie sheet. I use this cookie scoop (Amazon) for even cookies.
Bake at 325 for 16 minutes.
For more of our recipes, click here.
To explore rooms in our house, click here.
For our daily posts, follow us on Instagram @ahousewebuilt.