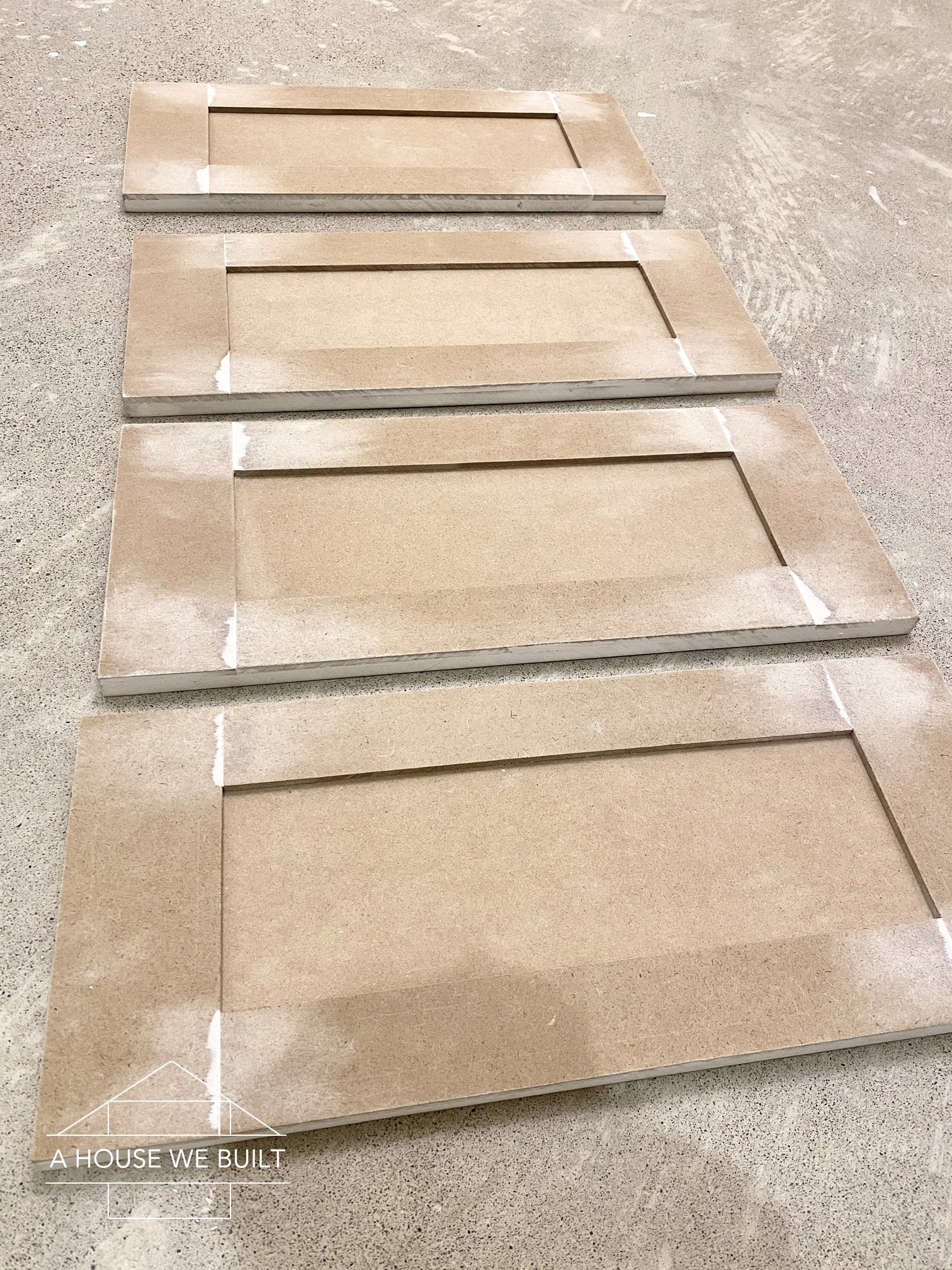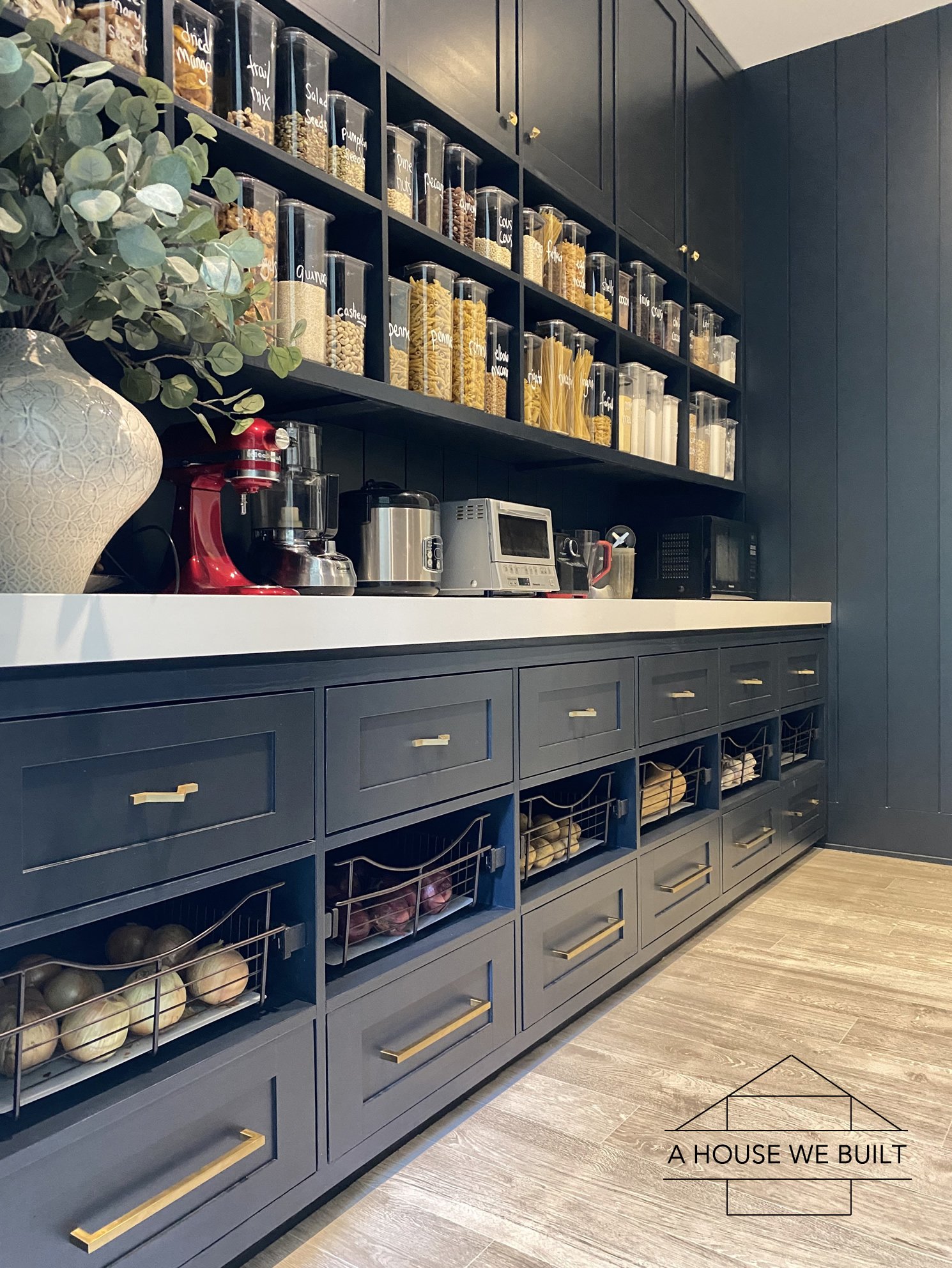 We decided to modify our pantry room and change the bottom row of cabinetry from roll-outs to full drawers so I made 6 drawer fronts in one day and thought I'd share the process because it's seriously so simple and I feel like sometimes this kind of thing seems more complicated than it really is.
I specifically made drawer fronts but this exact same technique could be used to make any size cabinet door or drawer front so it's more about the method than the specific dimensions.
In my case here, I made a simple 5-piece door with a 1/2″ MDF backer panel and 1/4″ MDF 2″ rails and 3″ stiles to create the cabinet style I wanted, but you can make your rails/stiles any size you prefer.
MATERIALS LIST:
TOOLS LIST:
INSTRUCTIONS:
Create your backer boards by cutting your 1/2″ MDF to size on a table saw. Be sure to leave about a 1/16 to 1/8 gap on each side between the door and the cabinet side.
Create your rails & stiles by cutting your 1/4″ MDF into 2″ (rails) and 3″ (stiles) strips on a table saw. Then cut them to the lengths your need on a miter saw.
Dry fit your rails & stiles over your backer board to ensure a flawless fit.
Glue the backs of your rails & stiles then place them on your backer board. You may need to clamp them down or just place something heavy over them as they dry (but be very careful that they don't shift under the weight). I actually didn't use any clamping and I only weighed one of mine down.
Allow them to fully dry for several hours.
Apply wood filler to all surface seams with a putty knife, and also around all 4 exterior edges to blend the seam between the 1/2″ and 1/4″ MDF panels.
Once it's fully dry, sand all wood filler down until perfectly smooth.
Now your door is done and it's ready to be painted.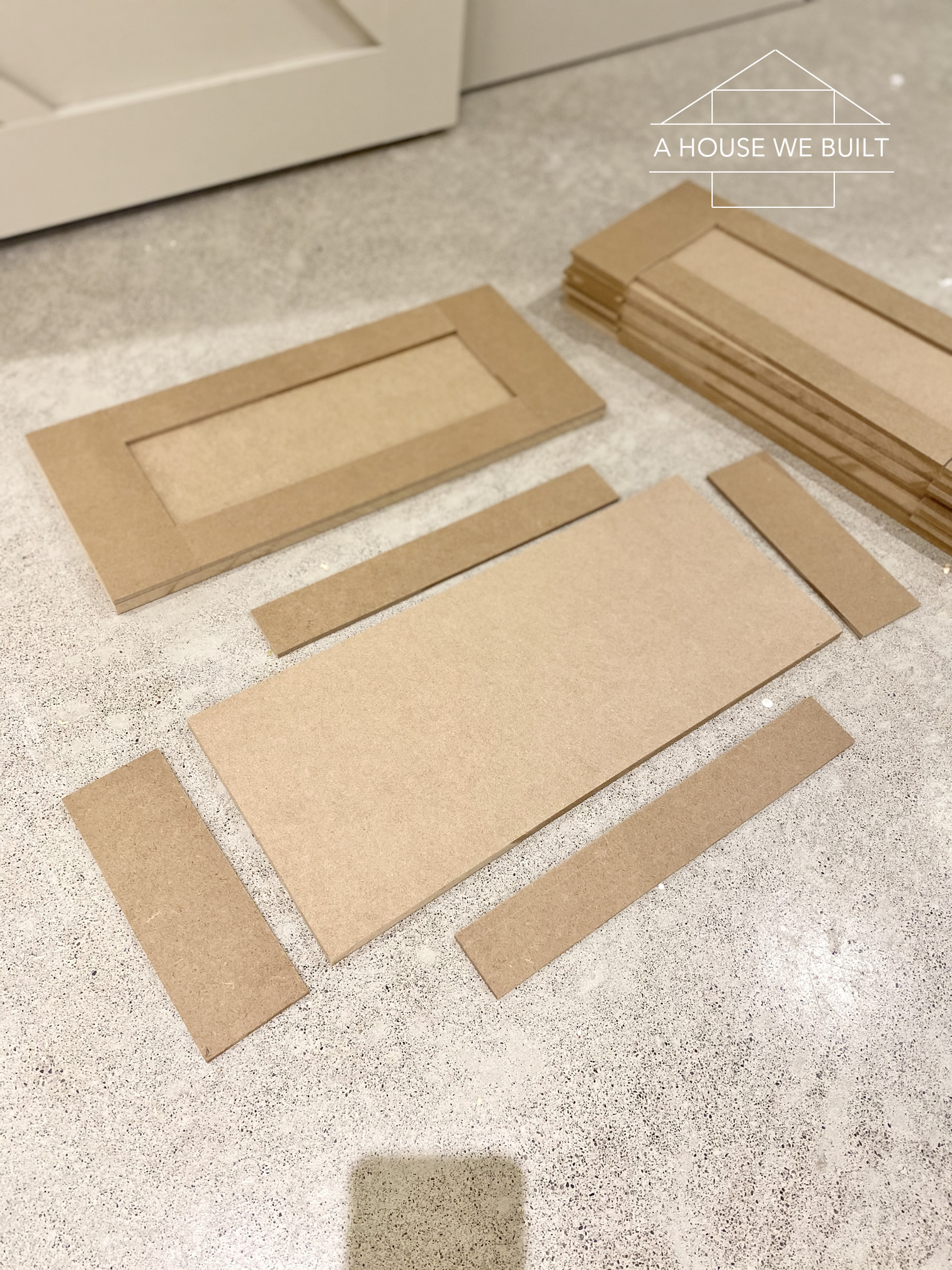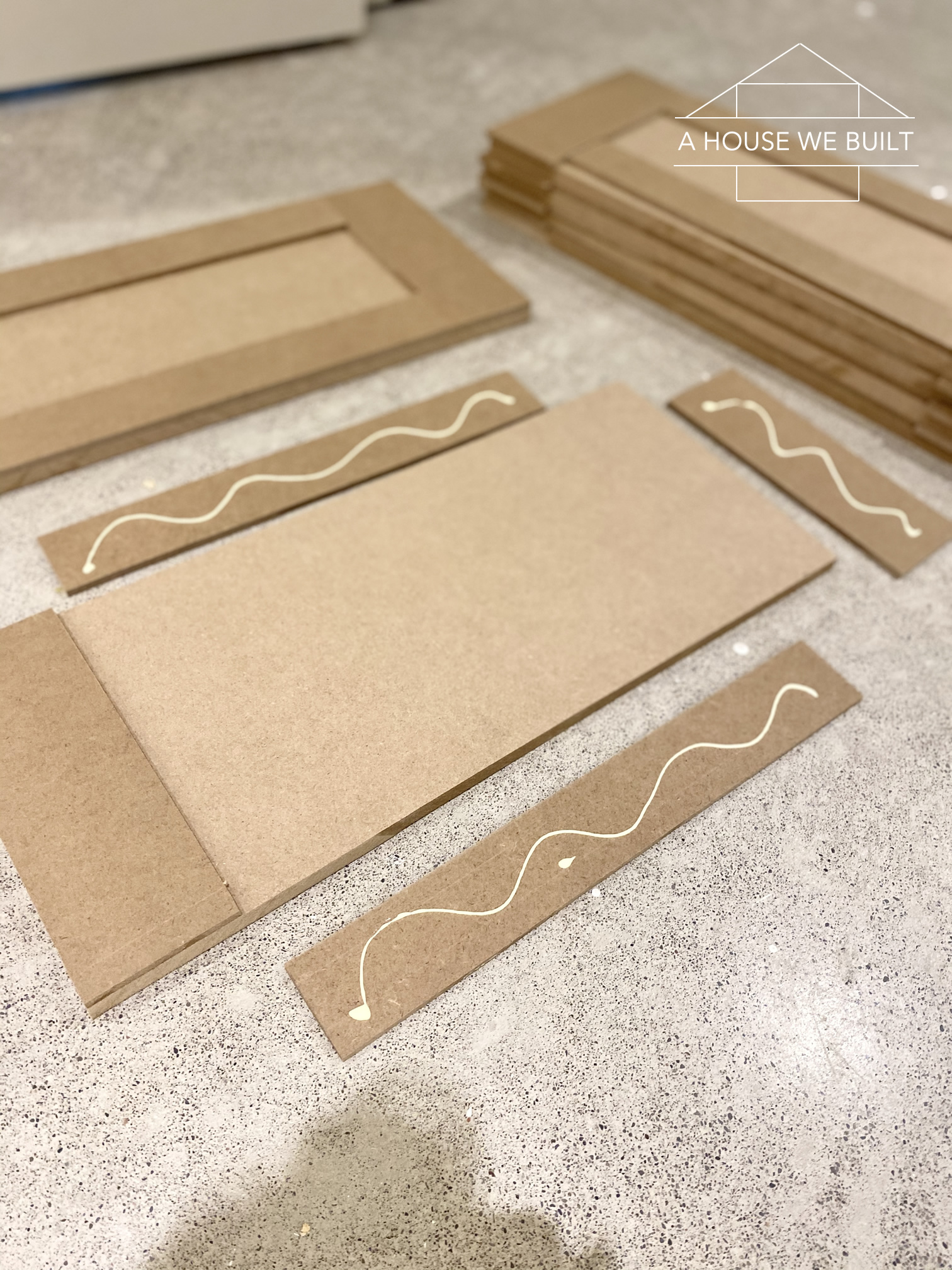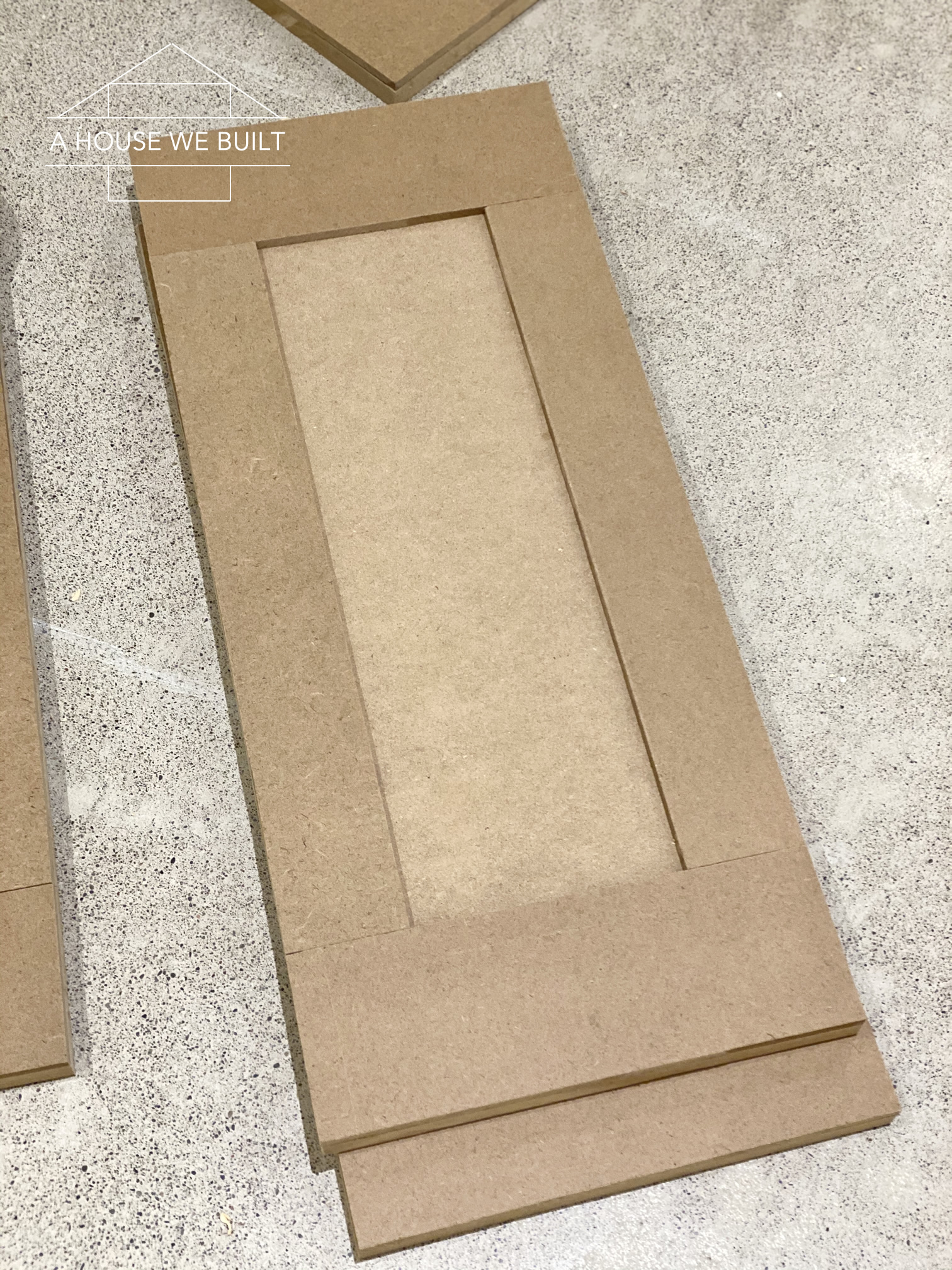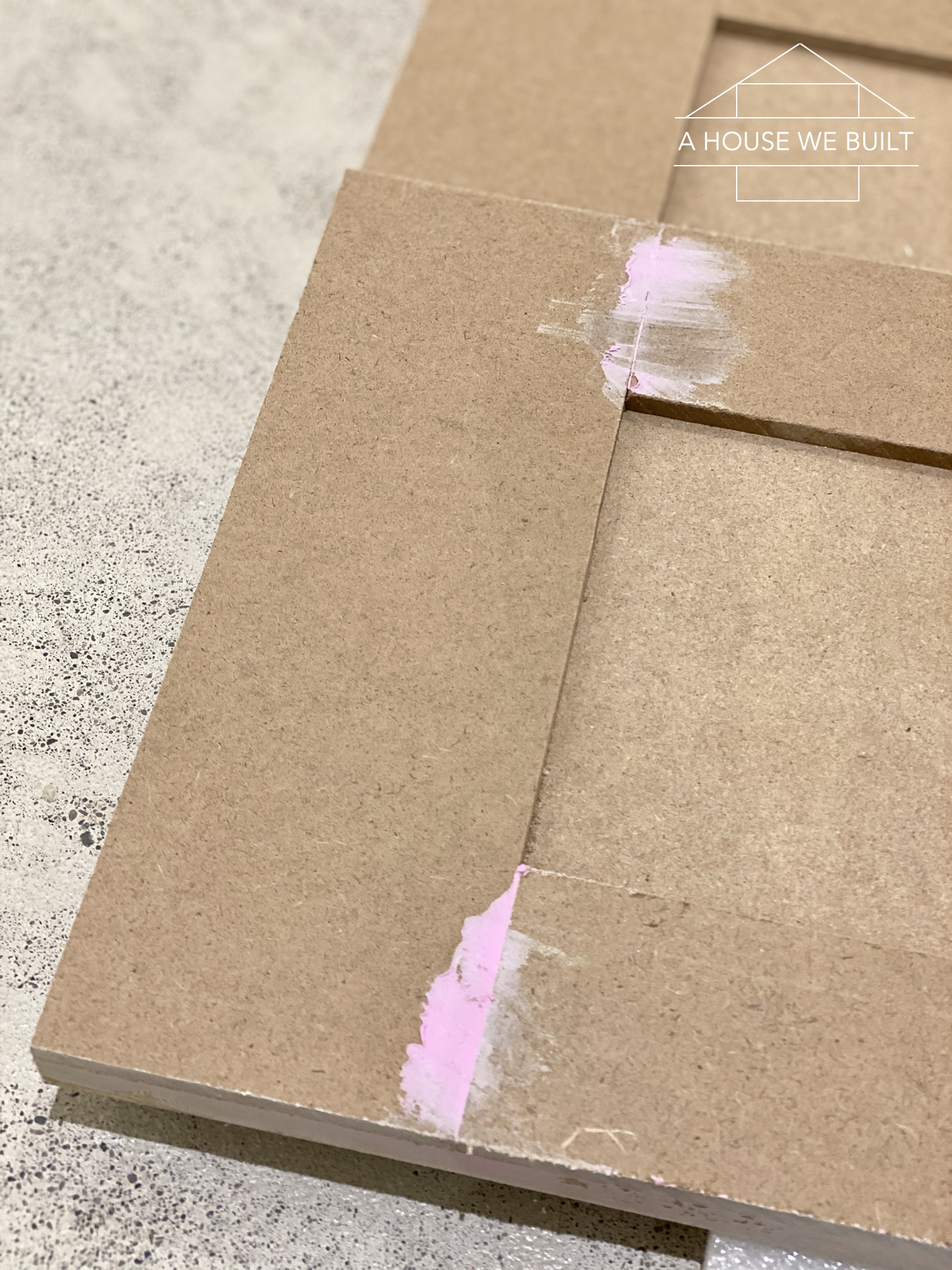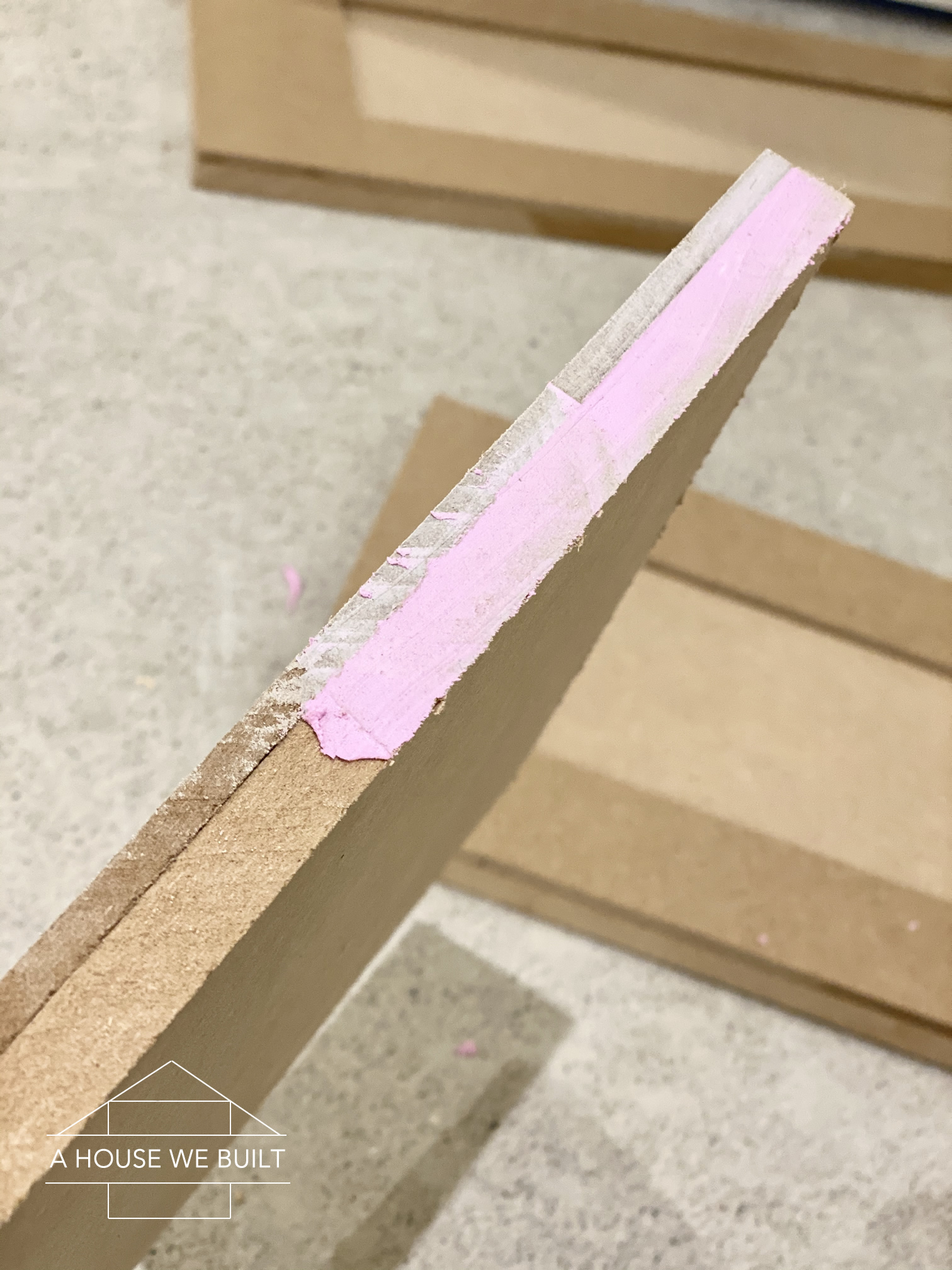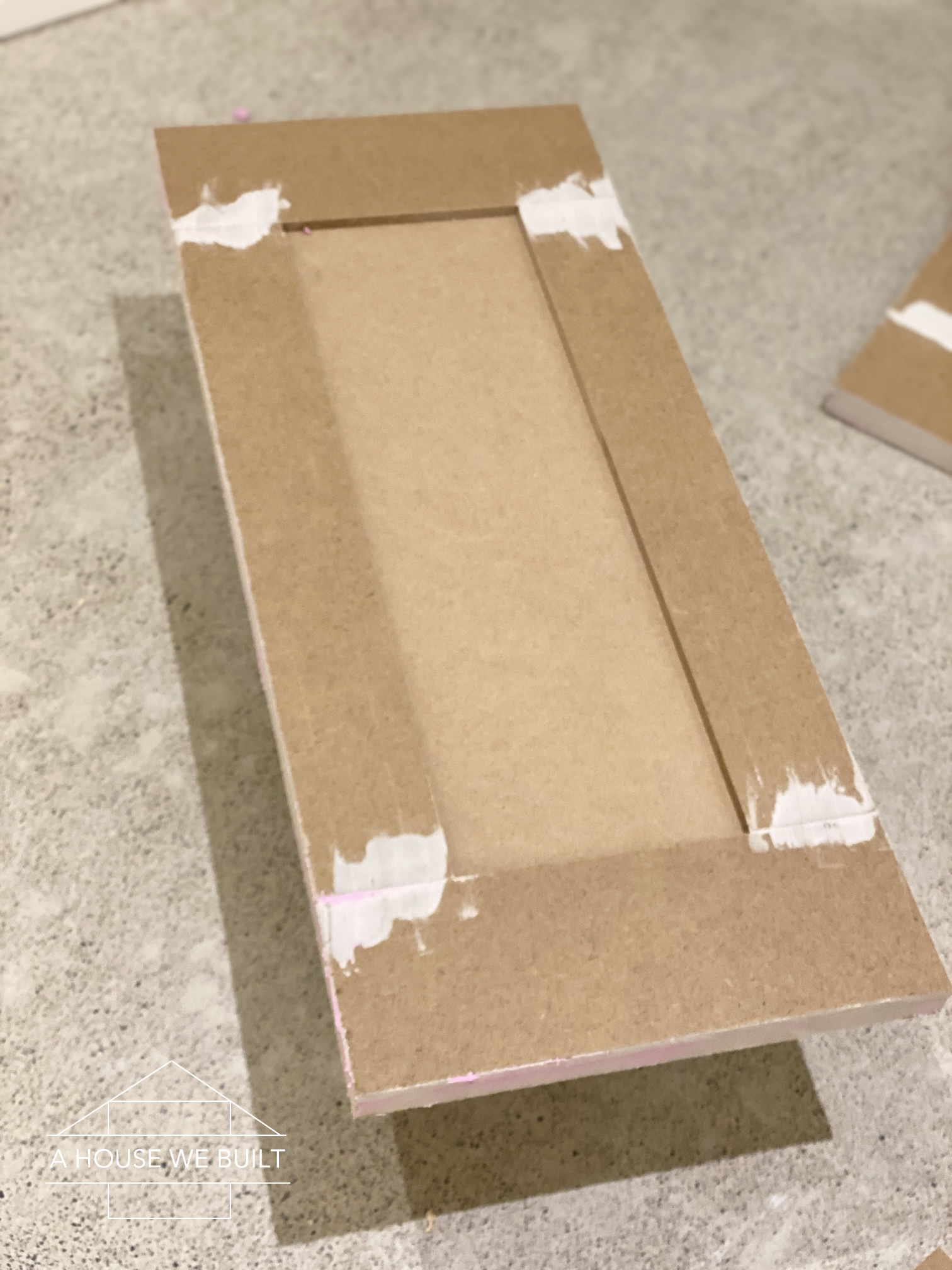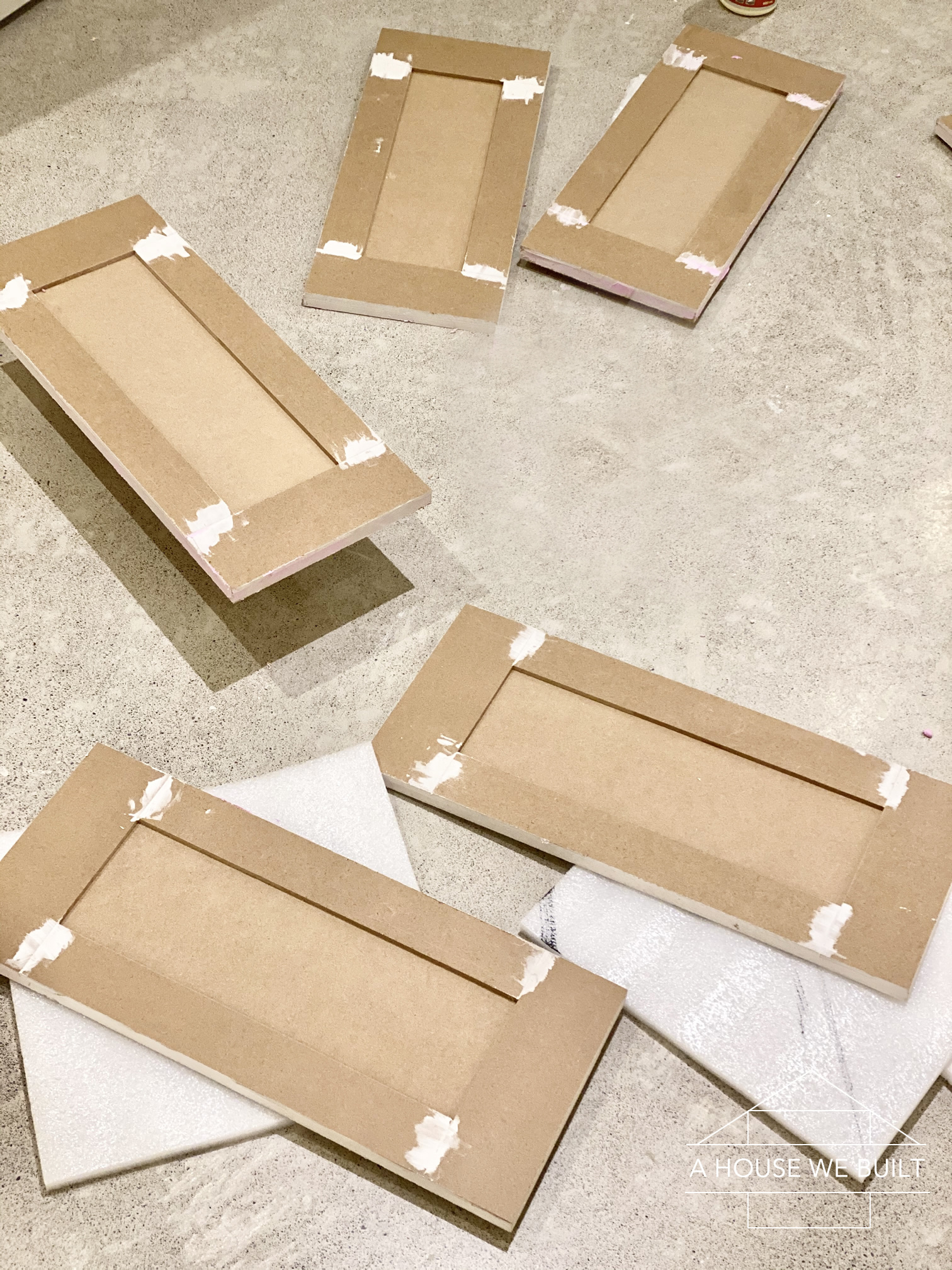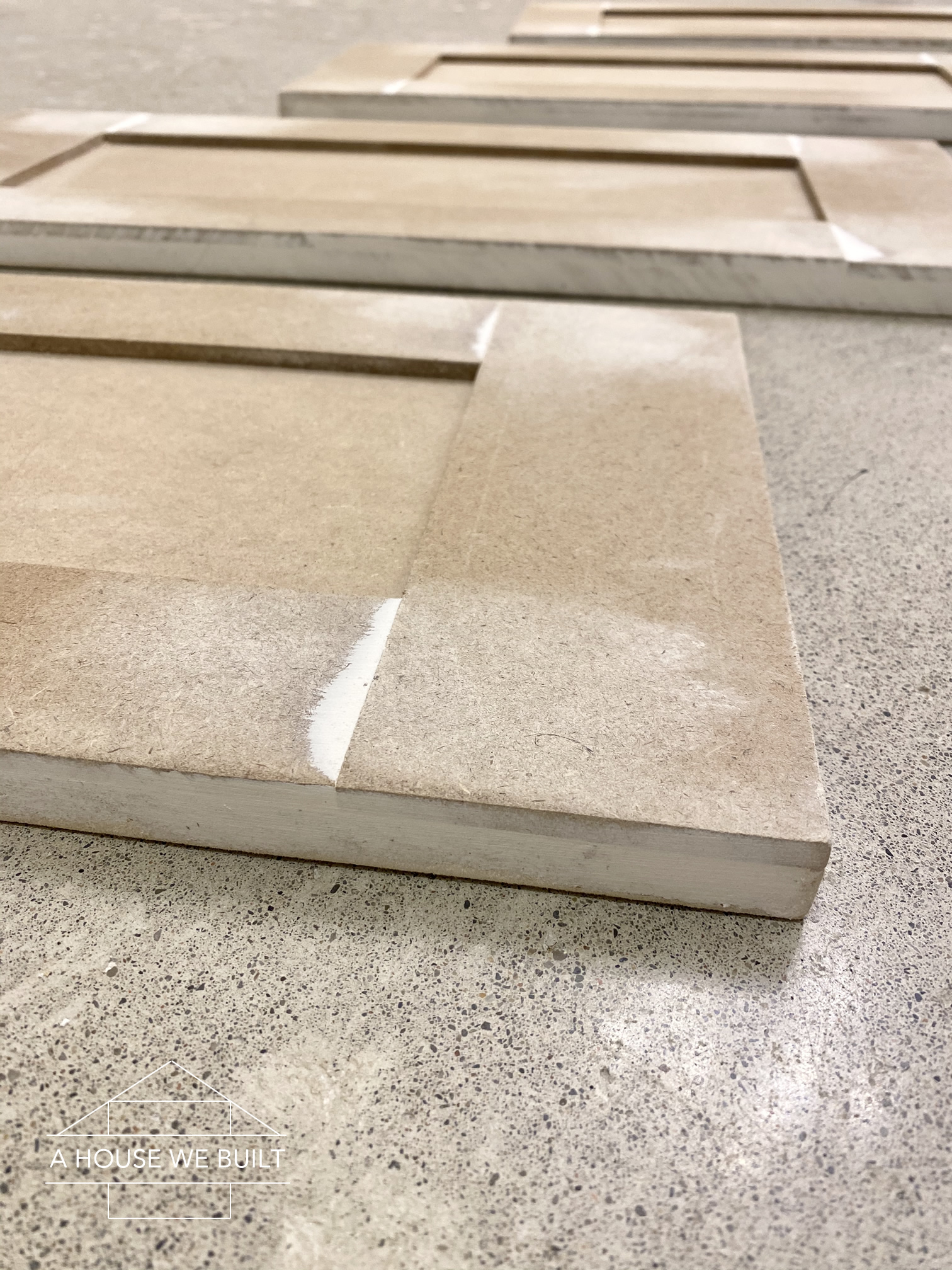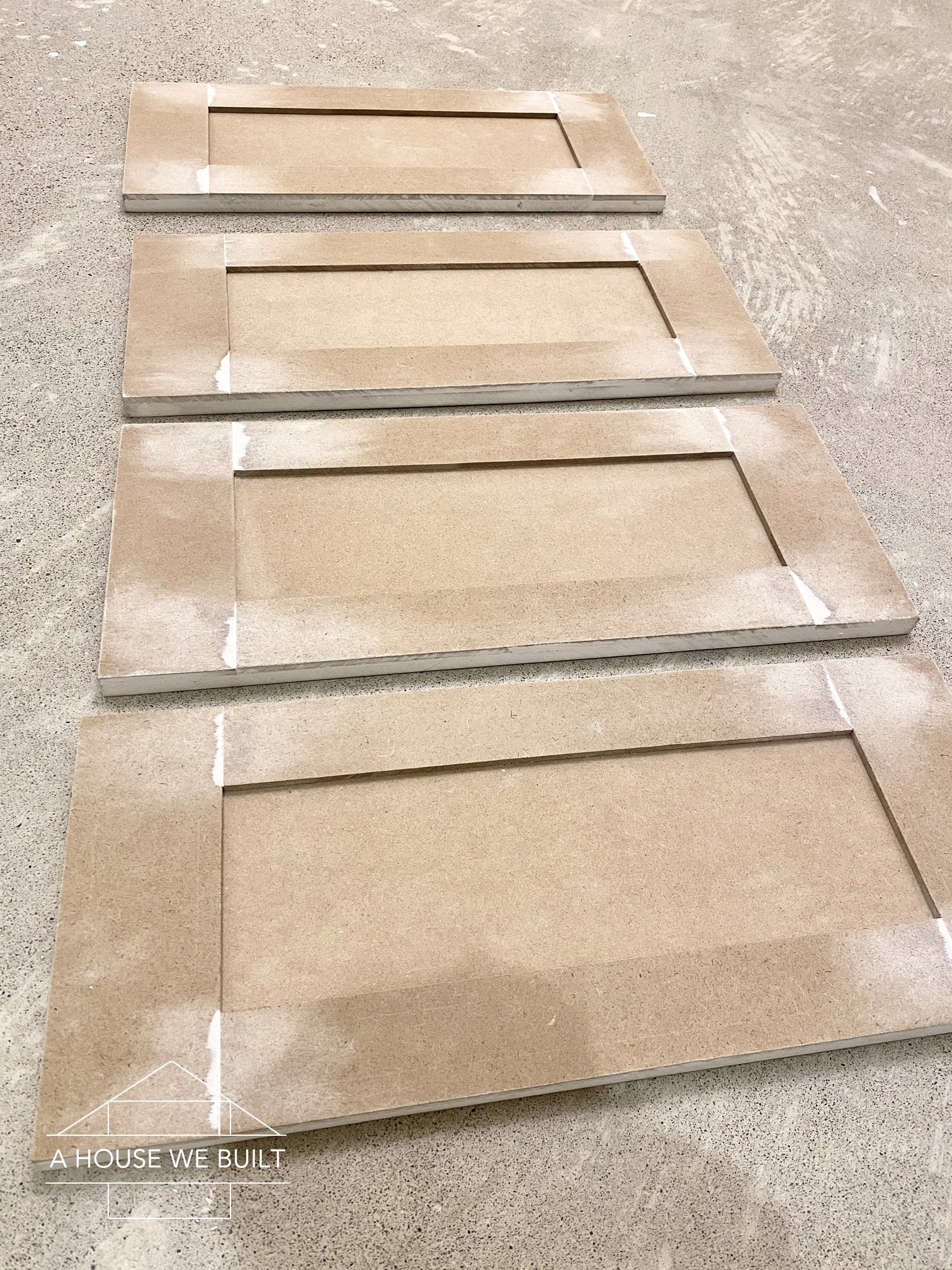 For sources from our pantry room, click here.
For sources from the rest of our home, click here.
For more of our tutorials, click here.