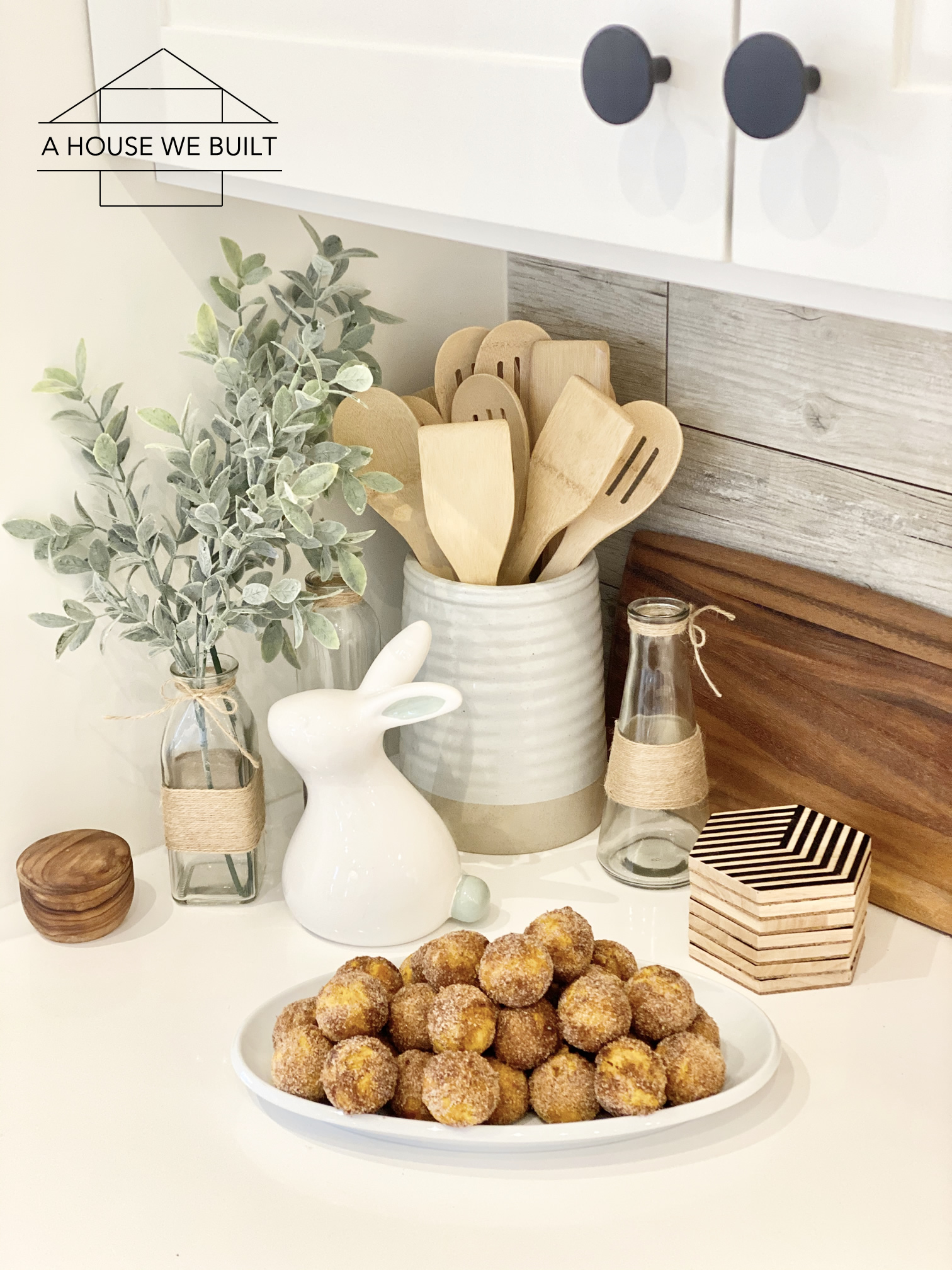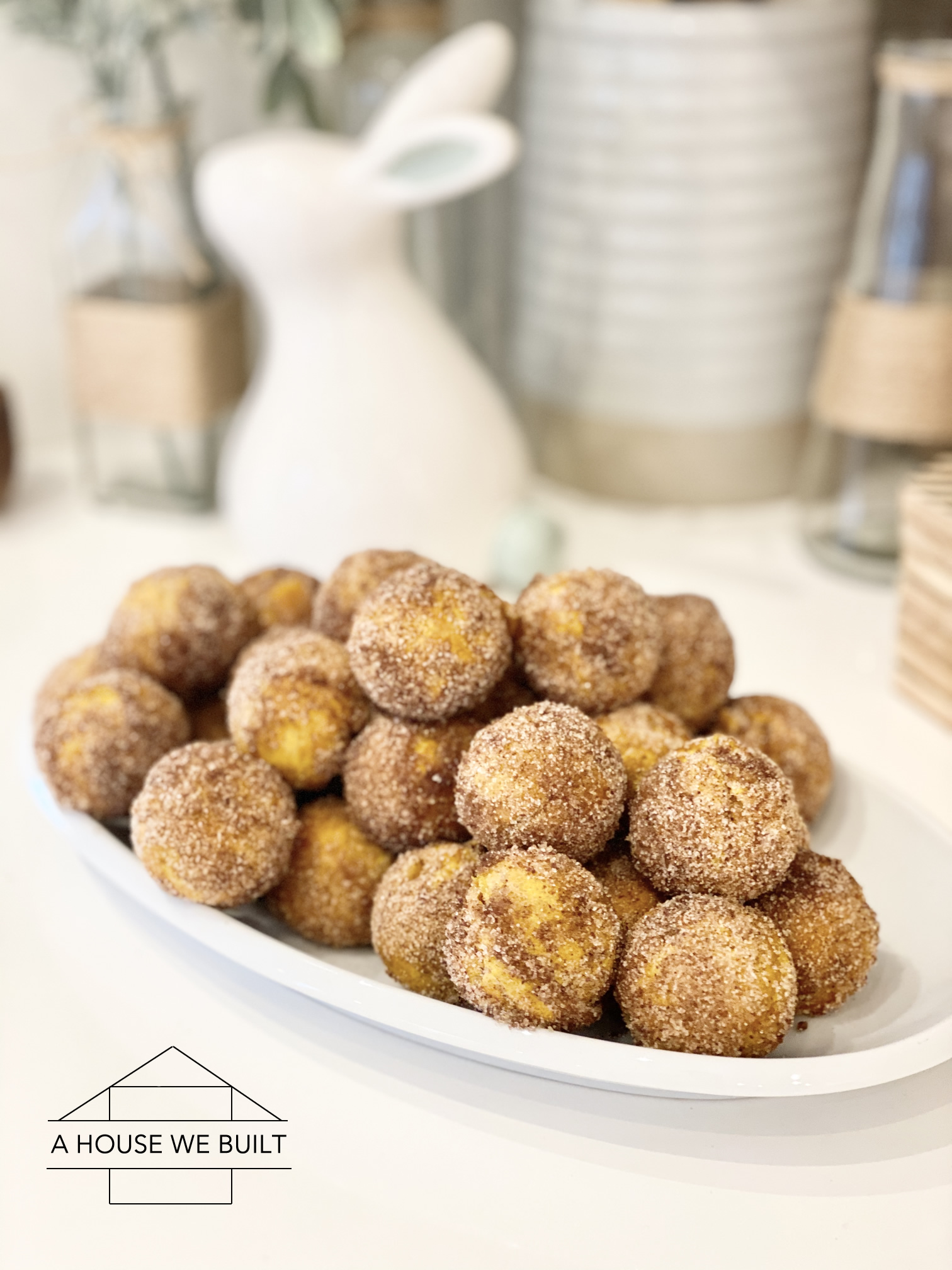 I adore these little donut bites so I thought I'd share the recipe. You don't need an oven, but you do need a specific cake pop appliance to make these. However, it's fairly inexpensive, I've had mine for years and it's held up really well so personally I think it's worth it for the homemade donut yum.
The Cake Pop Appliance I use can be found at: Walmart, Bed Bath & Beyond, and Amazon. It comes with the appliance, special prongs (really useful), cooling rack (with little holes), and recipes.
Dry ingredients (combine in a bowl and mix):

1 3/4 cup flour
2 tsp baking powder
1 tsp cinnamon

1/2 tsp nutmeg

1/2 tsp salt
1/8 tsp cloves
Wet ingredients (combine in a separate bowl and mix):

1 egg
 (whisked lightly with a fork)

3/4 cup canned pumpkin


1/2 cup milk (or soy milk)
1/2 cup brown sugar (white or half white/half brown works too)
1/3 cup melted butter (or sunflower oil)

1-2 tsp vanilla

Coating:
Small bowl of sunflower oil or melted butter (~3-4 tablespoons)
Small bowl of cinnamon sugar (mix 1/2 cup white sugar and 2-3 tbsp cinnamon)
Directions:
Preheat your Cake Pop appliance – just plug it in, when the light turns green, it's ready to use.
Combine the contents of your wet and dry ingredient bowls and mix.
Lightly spray the appliance's baking tray with cooking oil. Spoon batter into each little hole – each one should be filled about half-way. Don't overfill them or they'll overflow.
Close and bake for 3-5 minutes. They'll be softly golden brown when done.
Use prongs to remove them from the heat and cool on the designated rack for about 1 min.
When they're cool enough to touch (but still warm!), brush them with melted butter (or sunflower oil), then roll them in the cinnamon sugar until fully coated.
Place them on a drying rack until they're all complete.
Repeat until your batter is used up.
Sources: