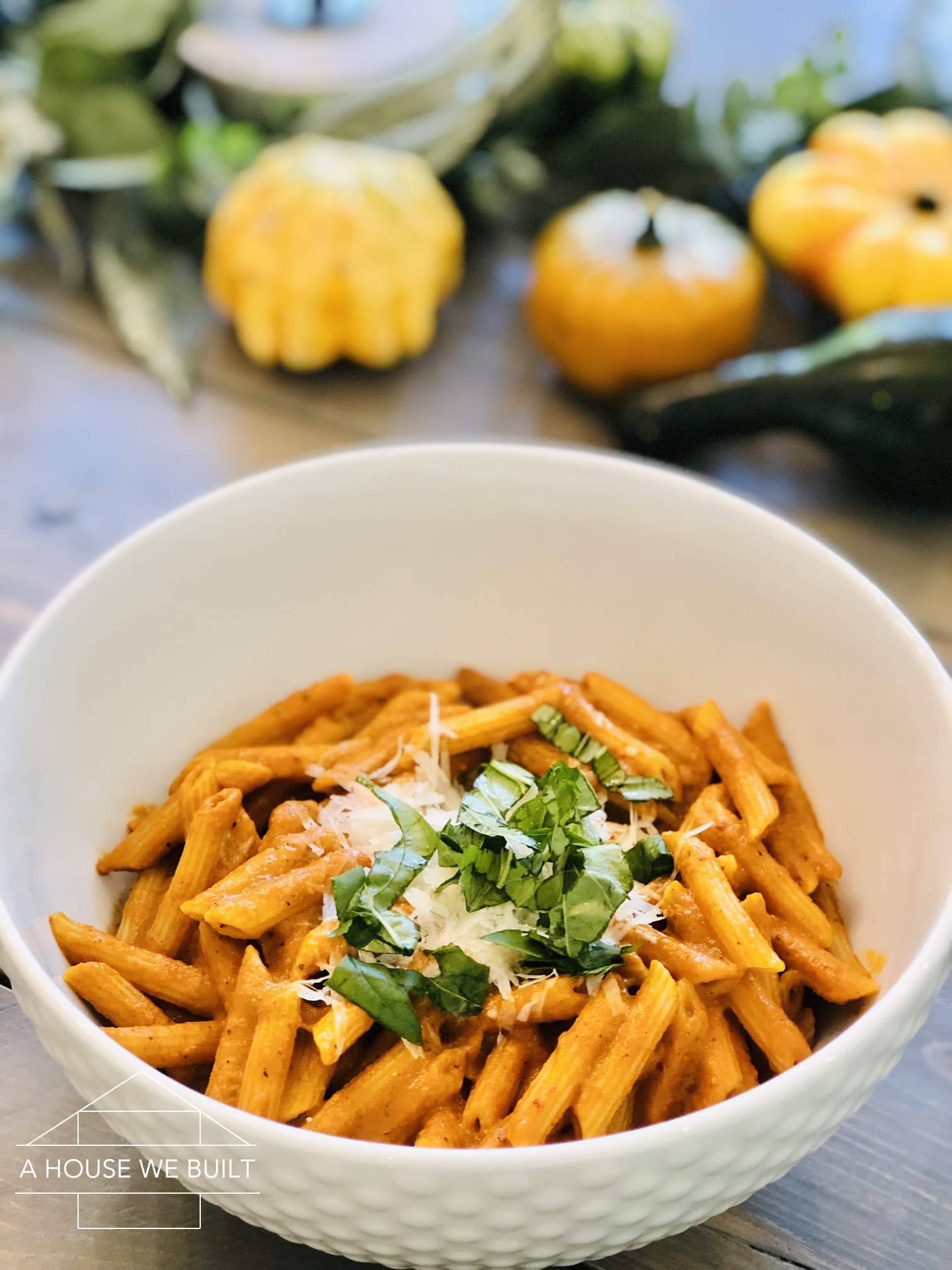 This recipe was a happy accident. I was craving a pasta dish that was creamy but not super cheesy, and vegetable-y but not tomato based soooooo… I kinda just threw a bunch of things that sounded right to me in a blender and it turned out so delicious that I decided to write the recipe down to make again!
In a pan on medium heat, cook the following for about 3-4 minutes:
3 cloves garlic, minced
2 medium yellow/white onions, chopped
Then add in:
1 tsp paprika
1 tsp red chili flakes
1 tsp salt
1 tsp ground pepper
3 tbsp tomato paste
Stir over the heat for another 1-2 minutes, remove from heat, and set aside.
To a large blender, add the following:
20-25 oz roasted red peppers (I used the jarred kind)
1 heaping cup grated pecorino romano cheese (or parm)
1/2 cup loose fresh basil leaves
1/2 cup of milk (I used unsweetened soy milk)
The whole onion/garlic/herb/tomato paste mixture you just made
Then just blend it on high until it's a pure creamy mixture!
Serve mixed into paste with fresh basil and fresh grated pecorino romano (or parm) on top! Some halved fresh cherry/grape tomatoes would also be a nice side garnish, and so would some fresh garlic bread!
Additional resources: