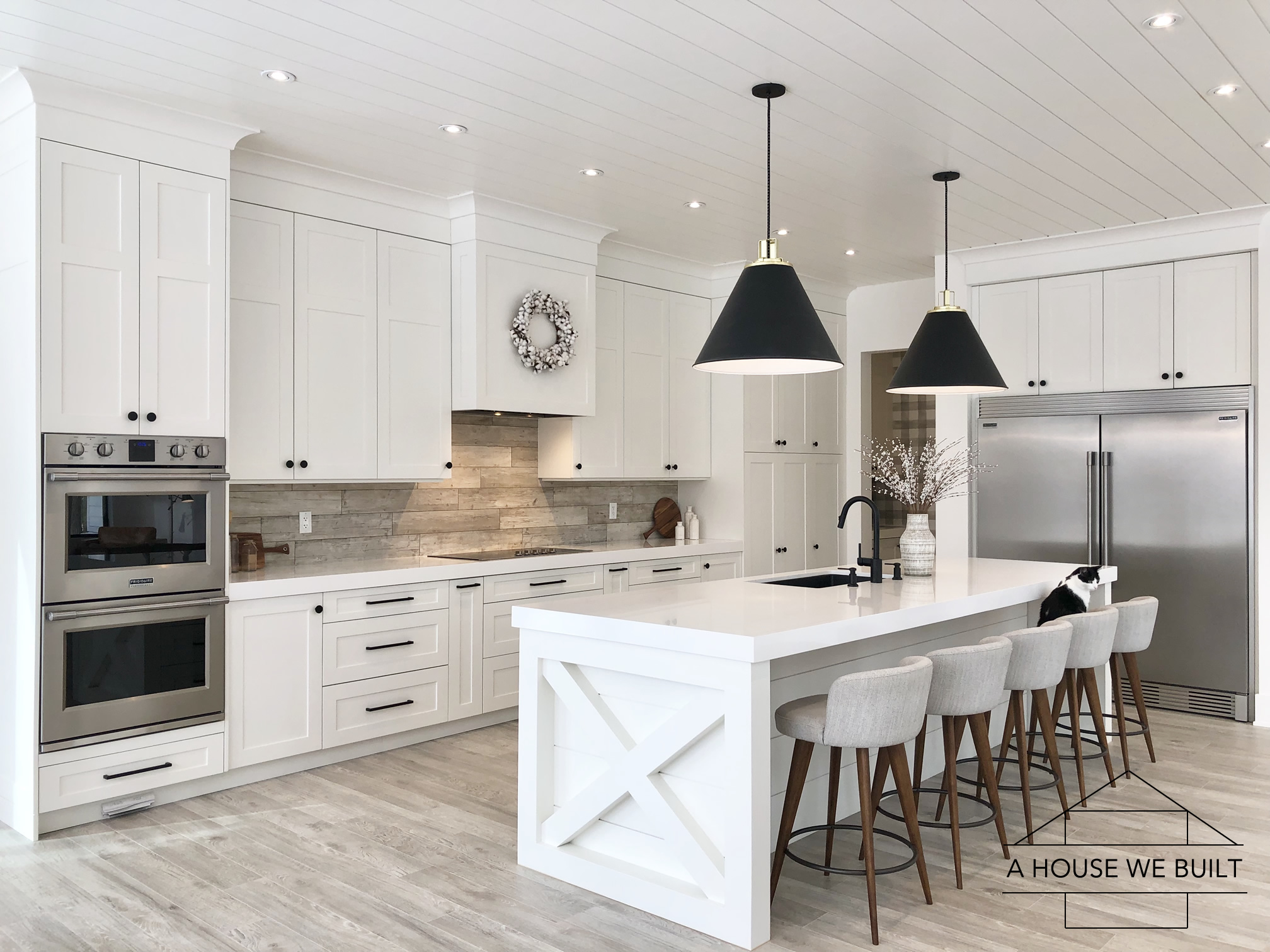 Welcome to the official website of A House We Built. We are a husband and wife team who designed and built our custom forever home in the forest. We share daily posts on Instagram @ahousewebuilt where you can follow updates and progress on our house building, styling, and decorating journey.
We designed this house early 2016. We found a beautiful forest we fell in love with that summer, which we purchased in the fall and began driveway construction on. We broke ground on our house Summer 2017, moved in Summer 2018, and are now making this house we built into our home.
This website is where we share sources for items we've bought for our home and that so many of you have asked us for on Instagram. Sources are listed below. Note: we've listed the same items we have where possible, or given similar options (always labeled as 'similar') if the same one isn't available. Across our website, some of our sources are affiliate links and as an Amazon Associate I earn from qualifying purchases, which means we may earn a small commission from purchases you make through our links but it doesn't affect the price you pay at all. We didn't collaborate with any brands during our home build, and our content is never sponsored anywhere. We hope that sharing the sources we used and items we love here may help you in your own decorating journey.
FIREPLACE MANTEL DECOR:
LIVING ROOM SOURCES: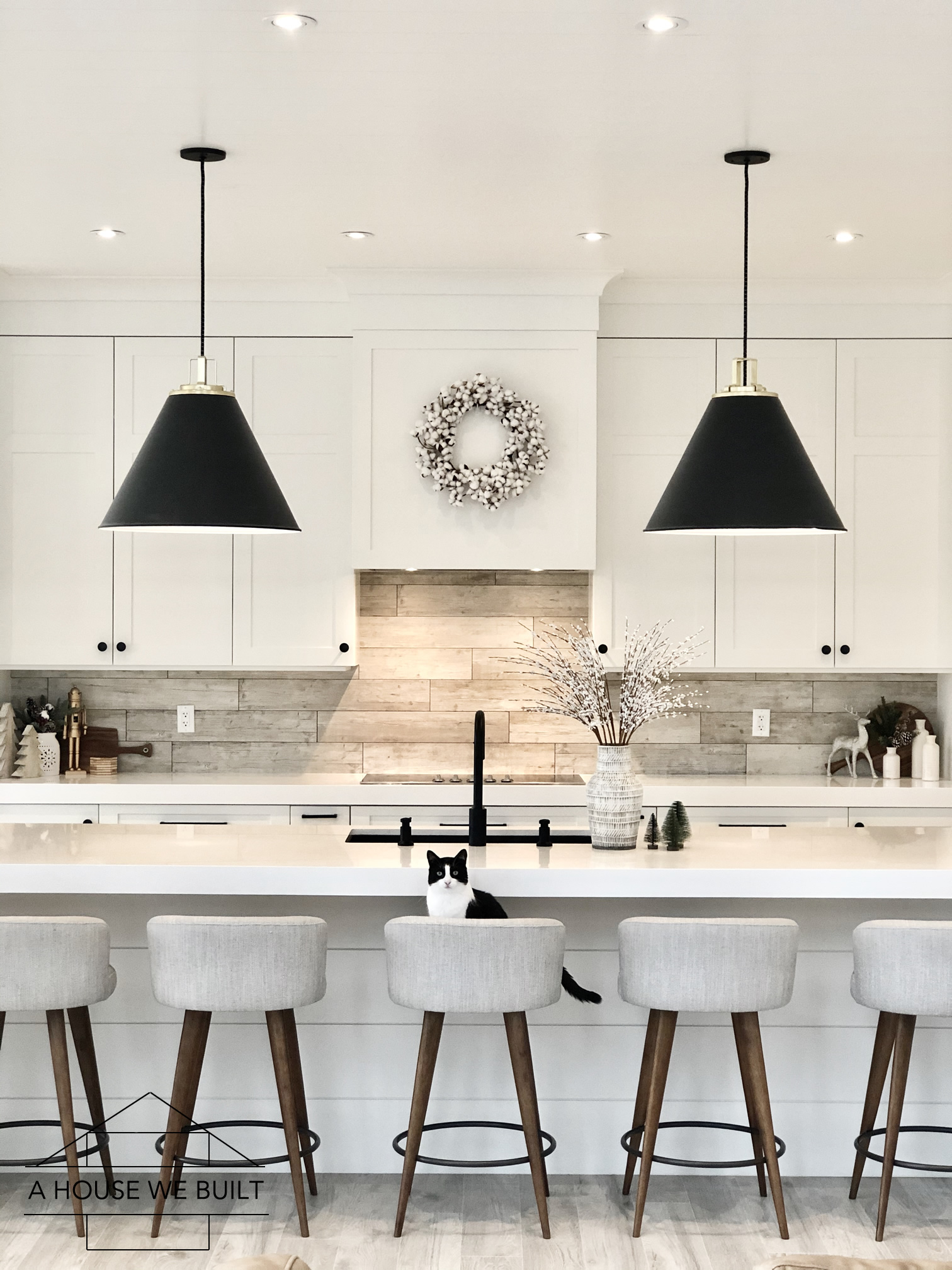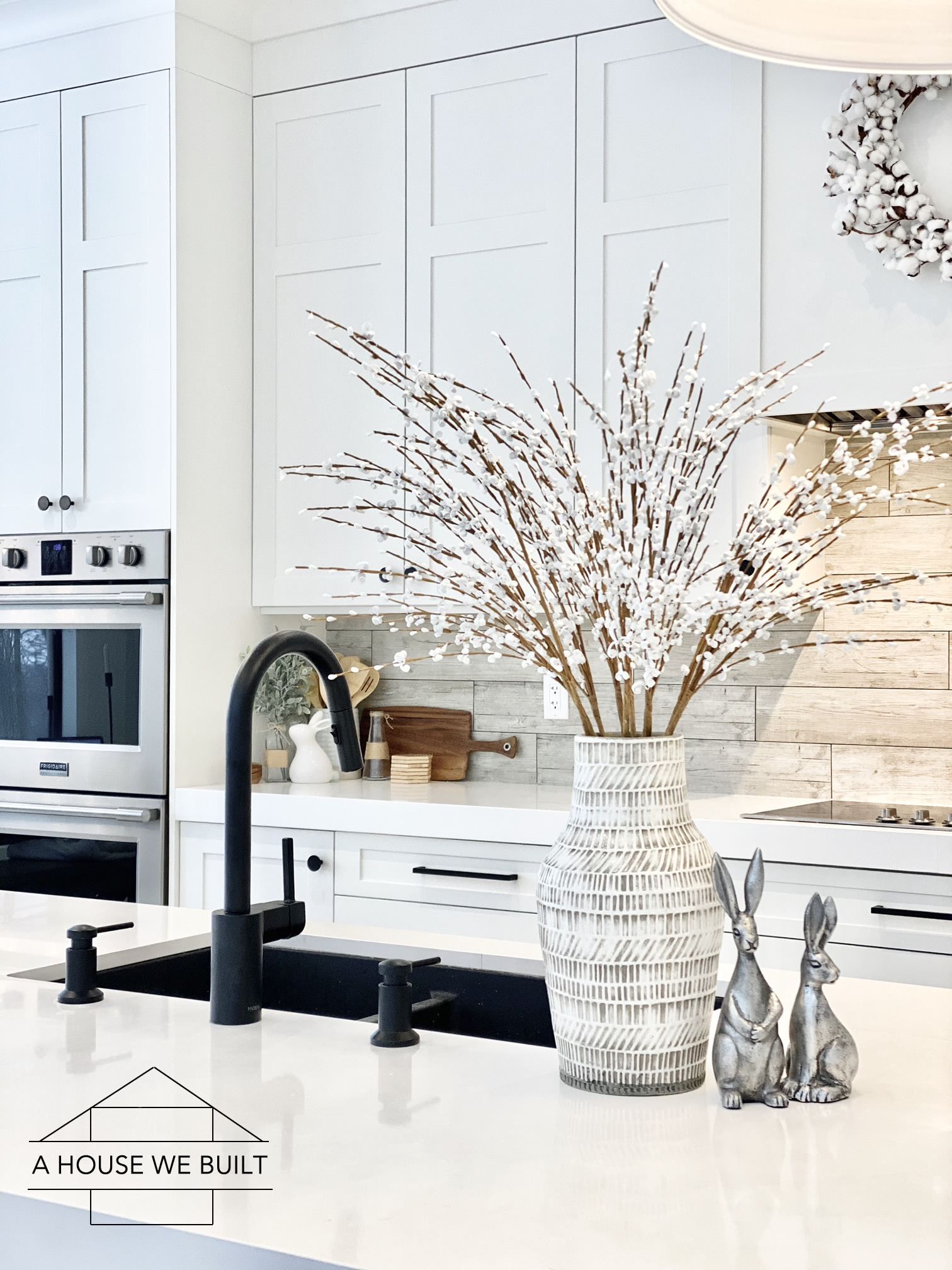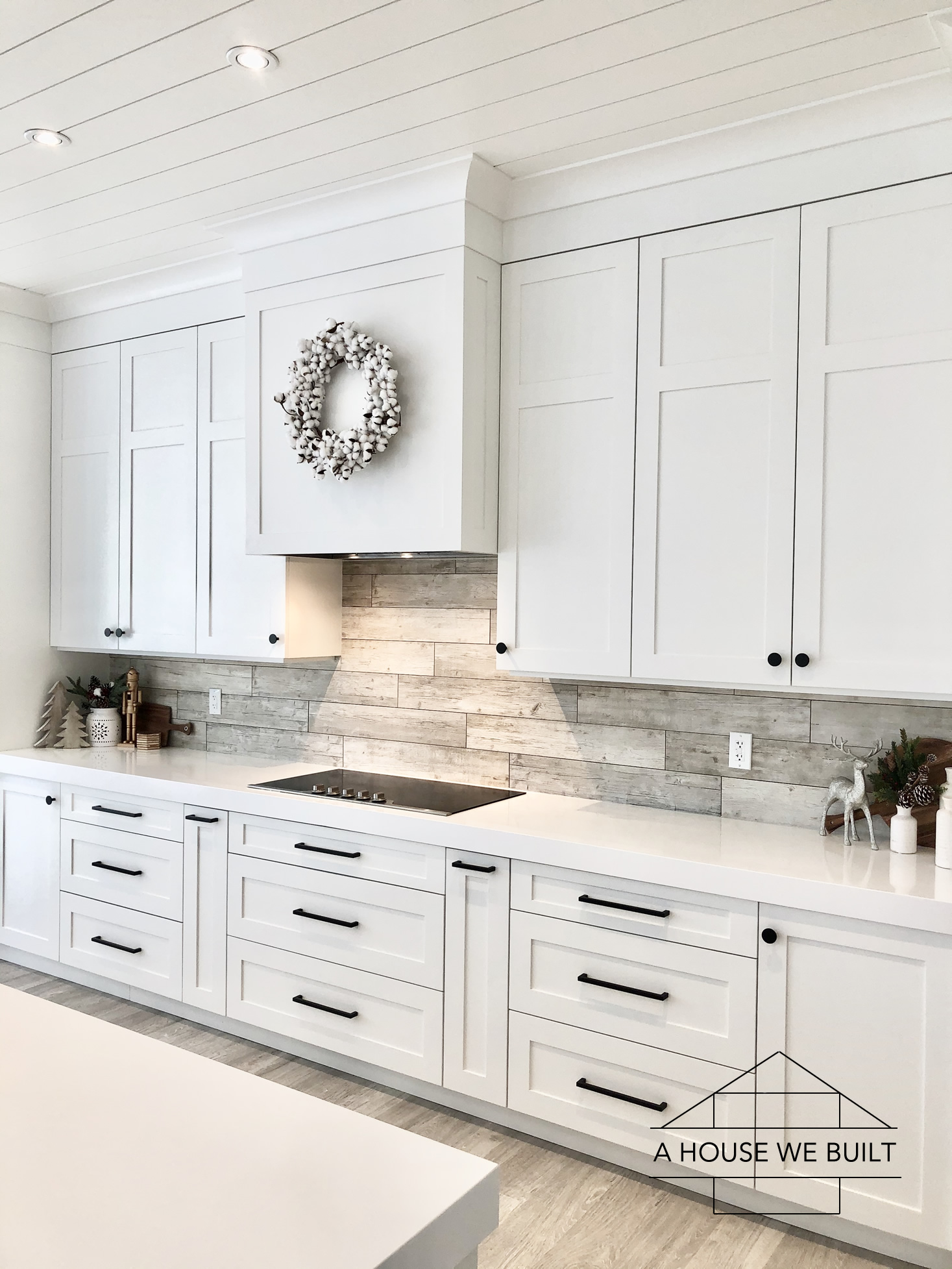 KITCHEN SOURCES: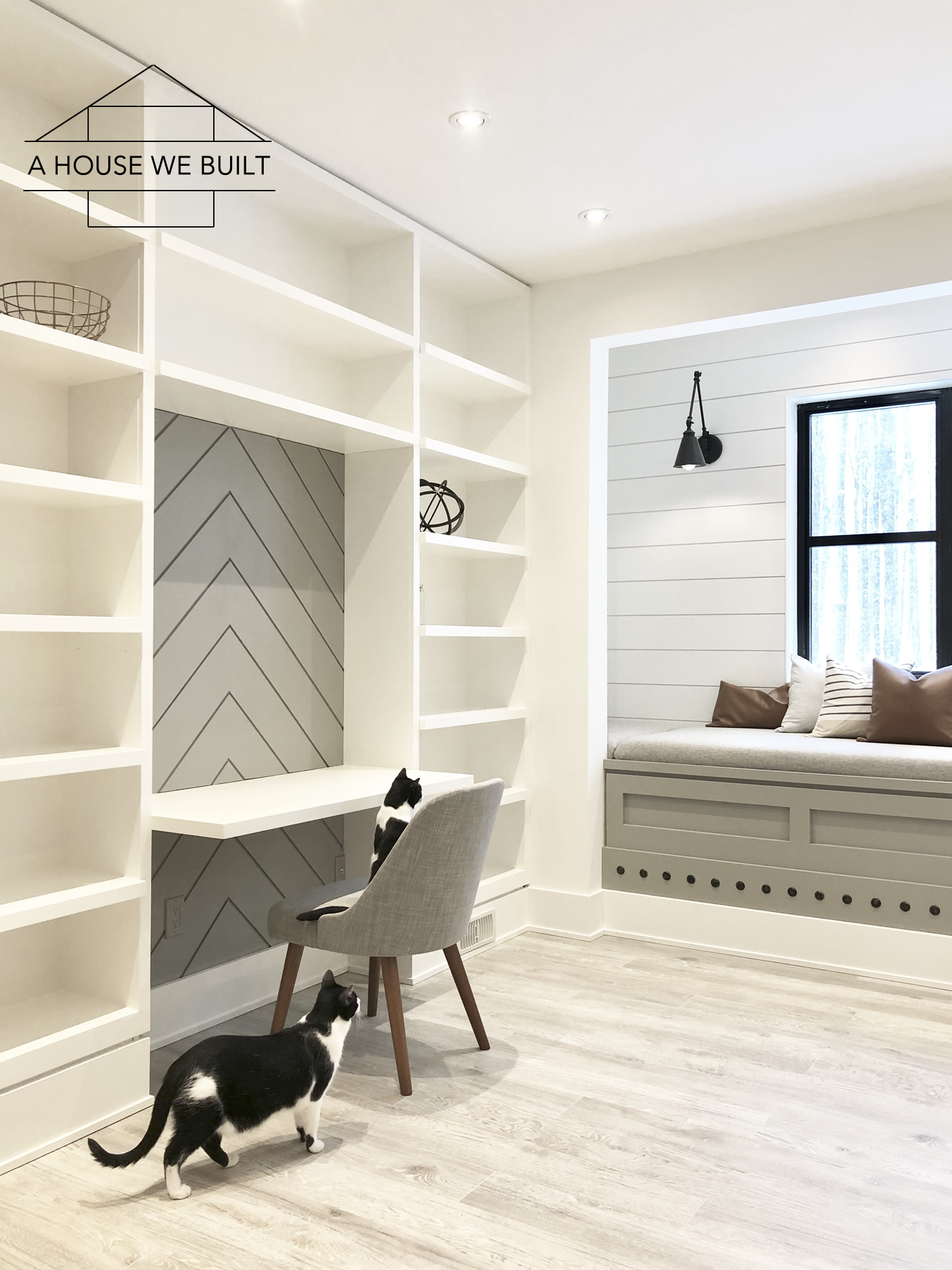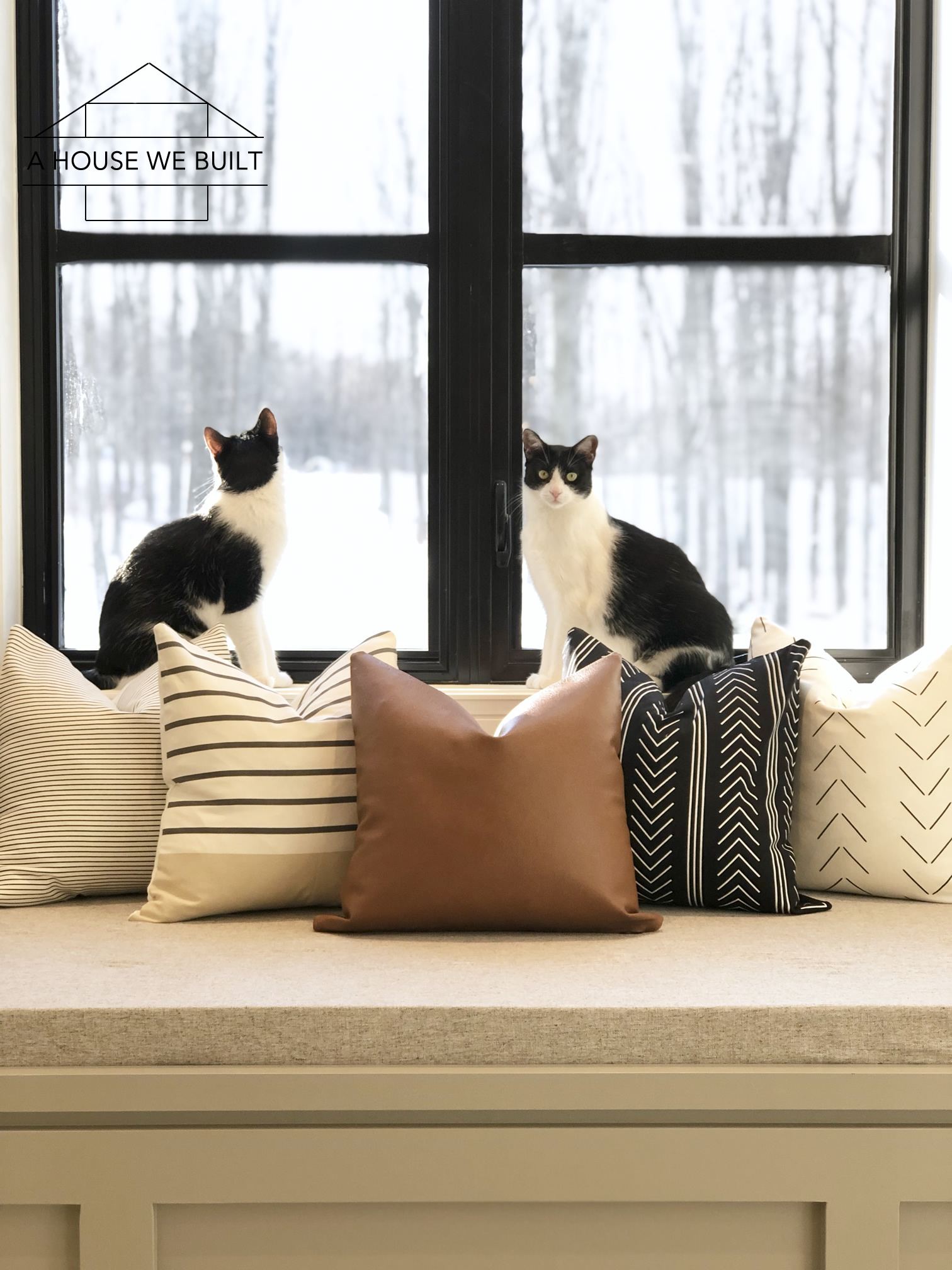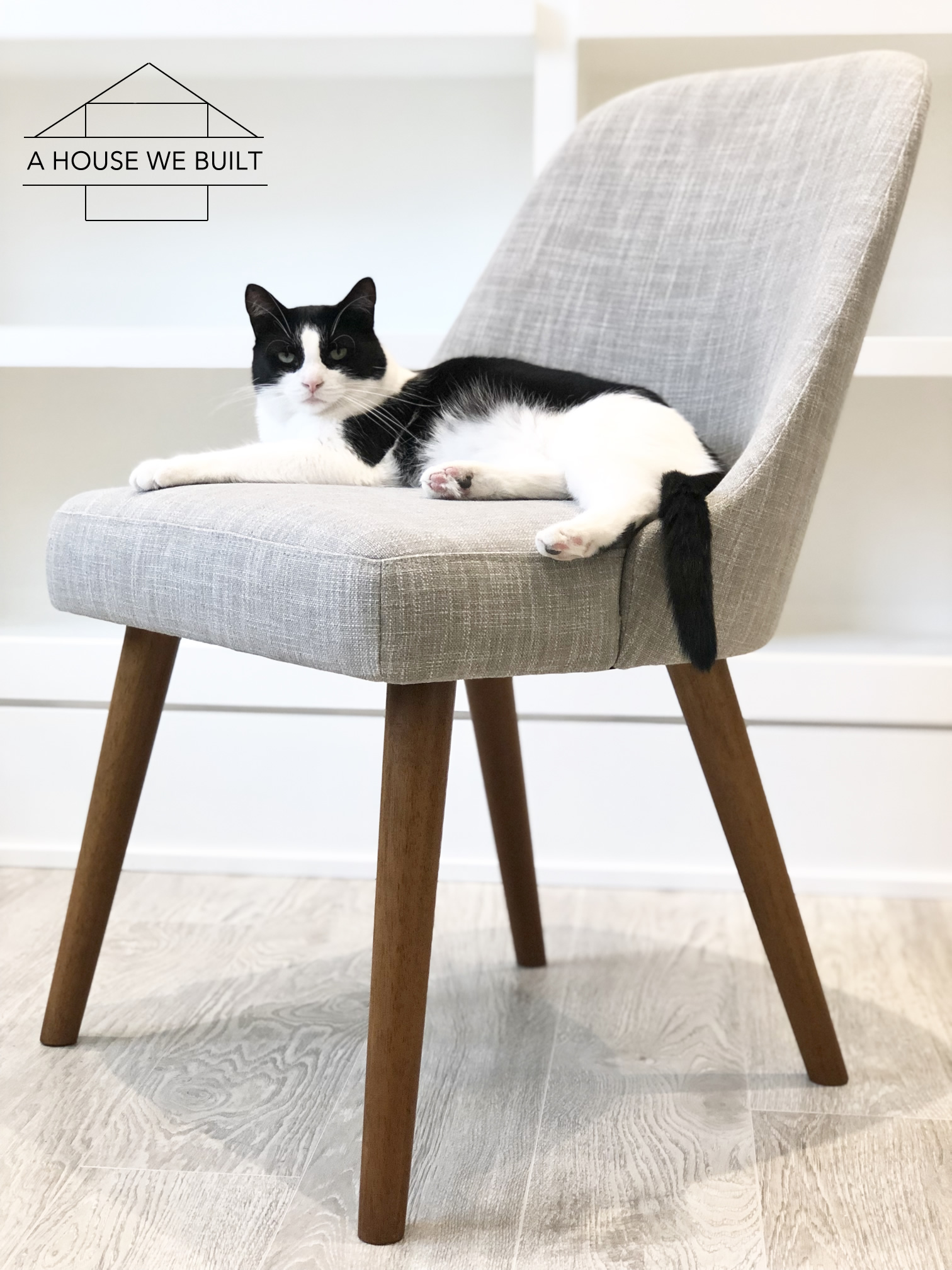 HOME OFFICE ROOM SOURCES: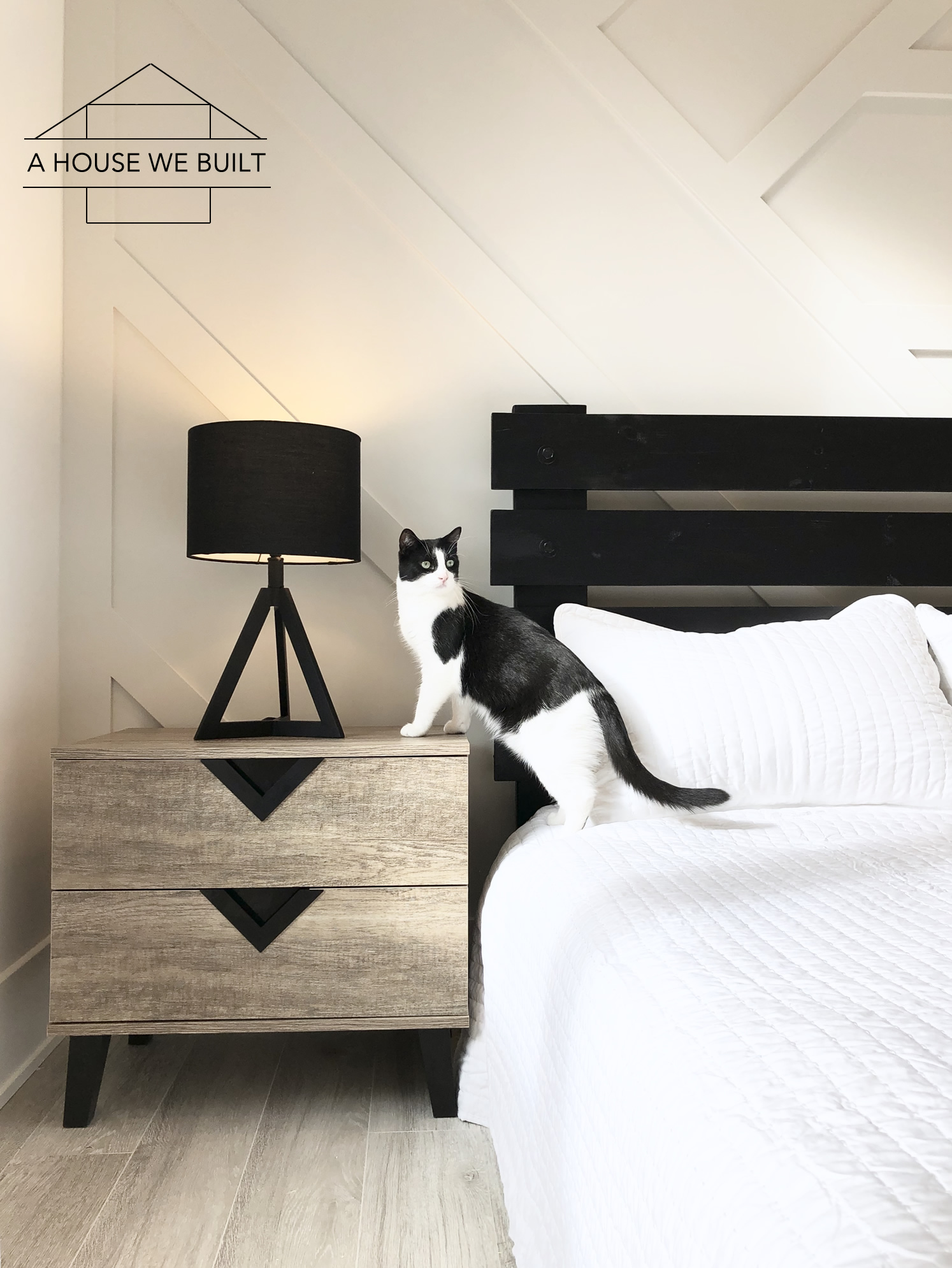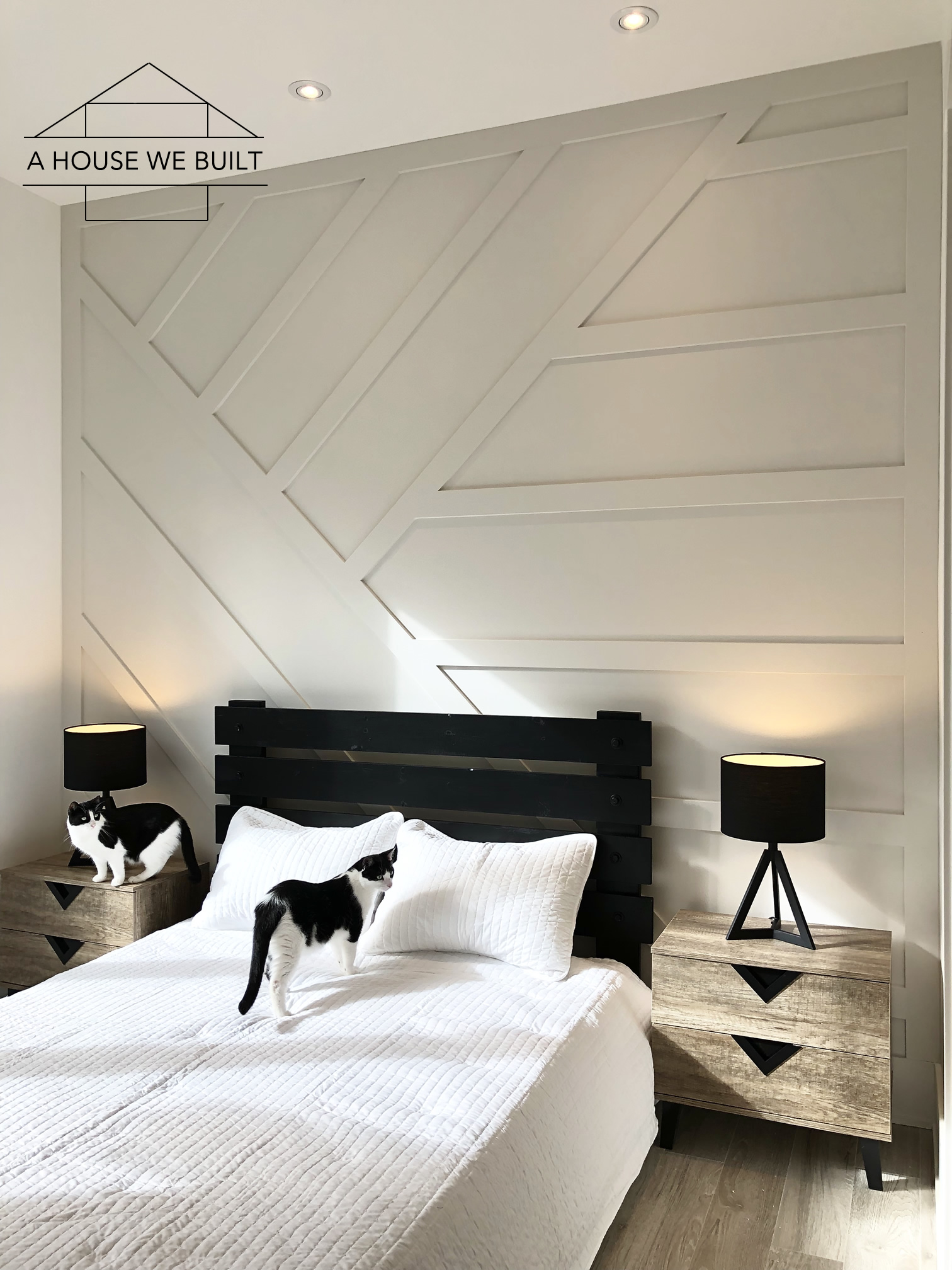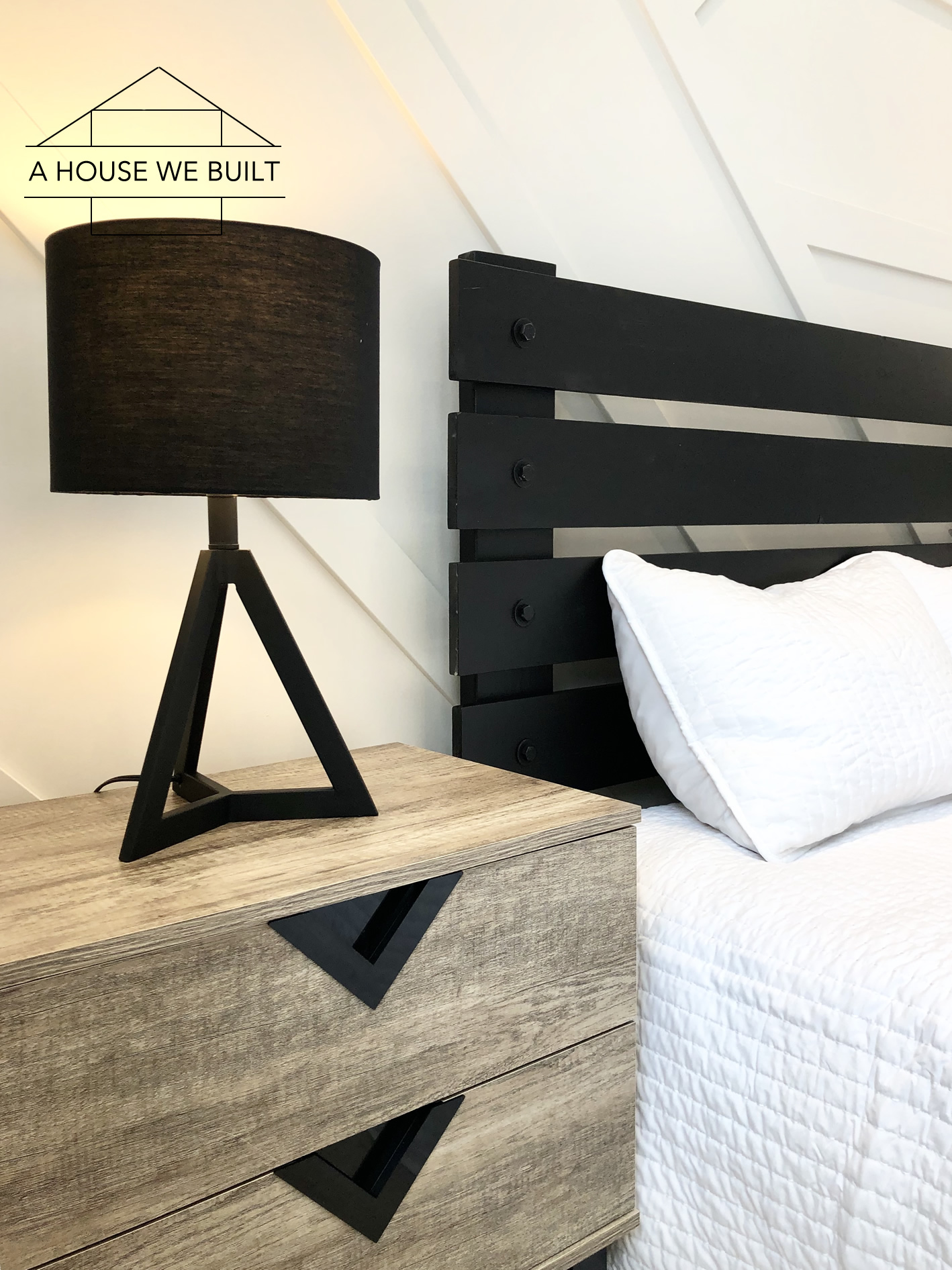 GUEST BEDROOM SOURCES: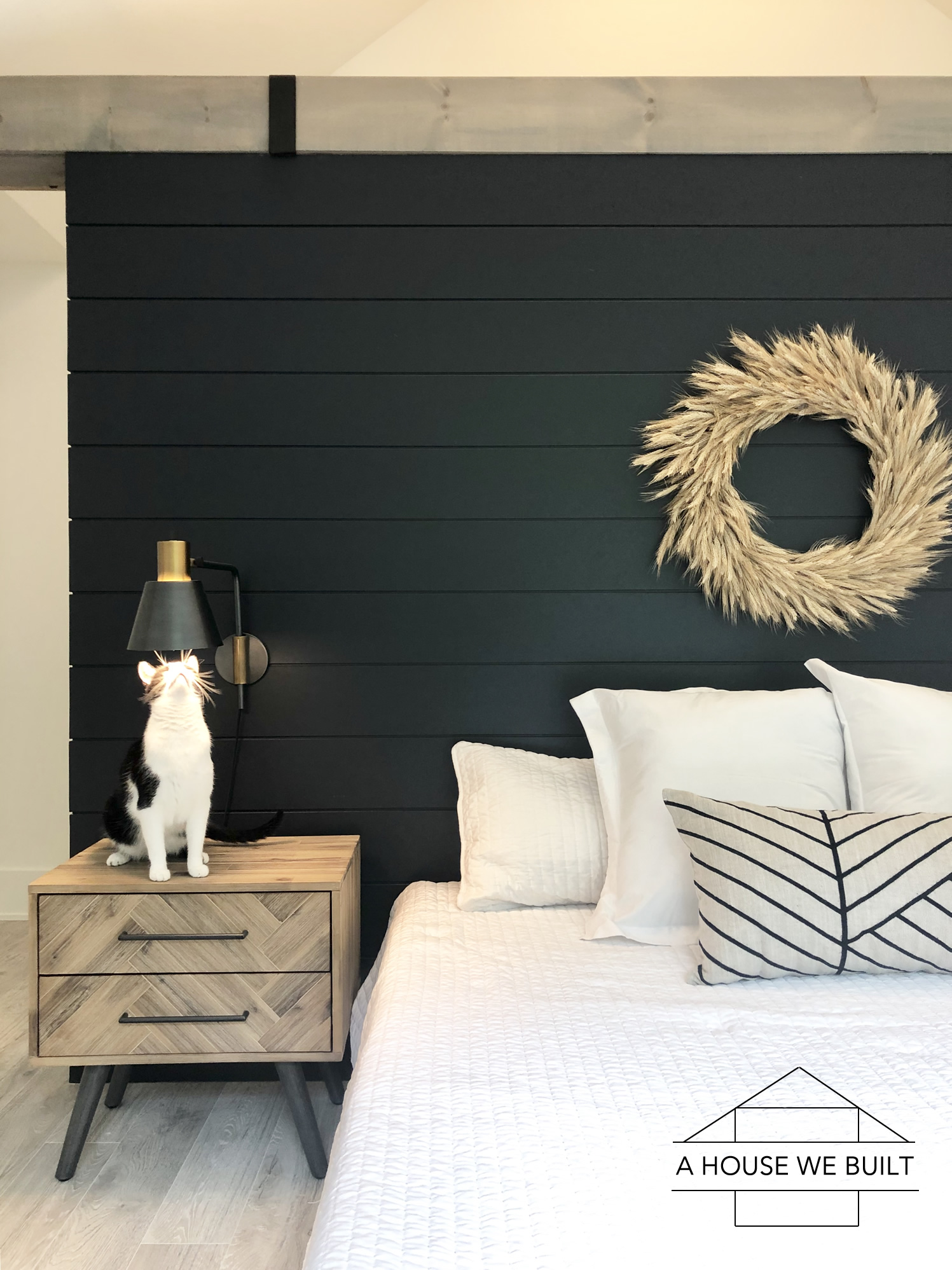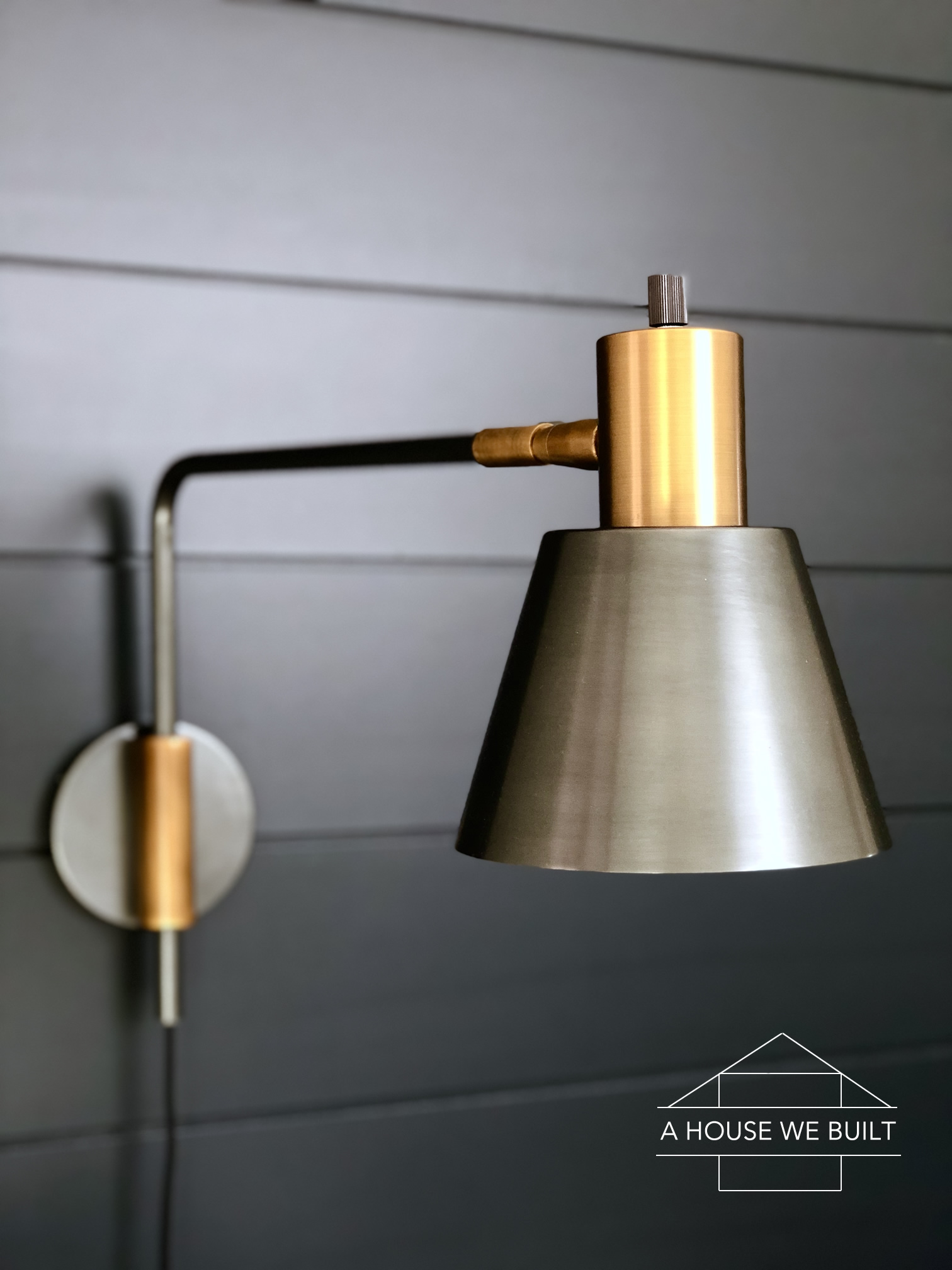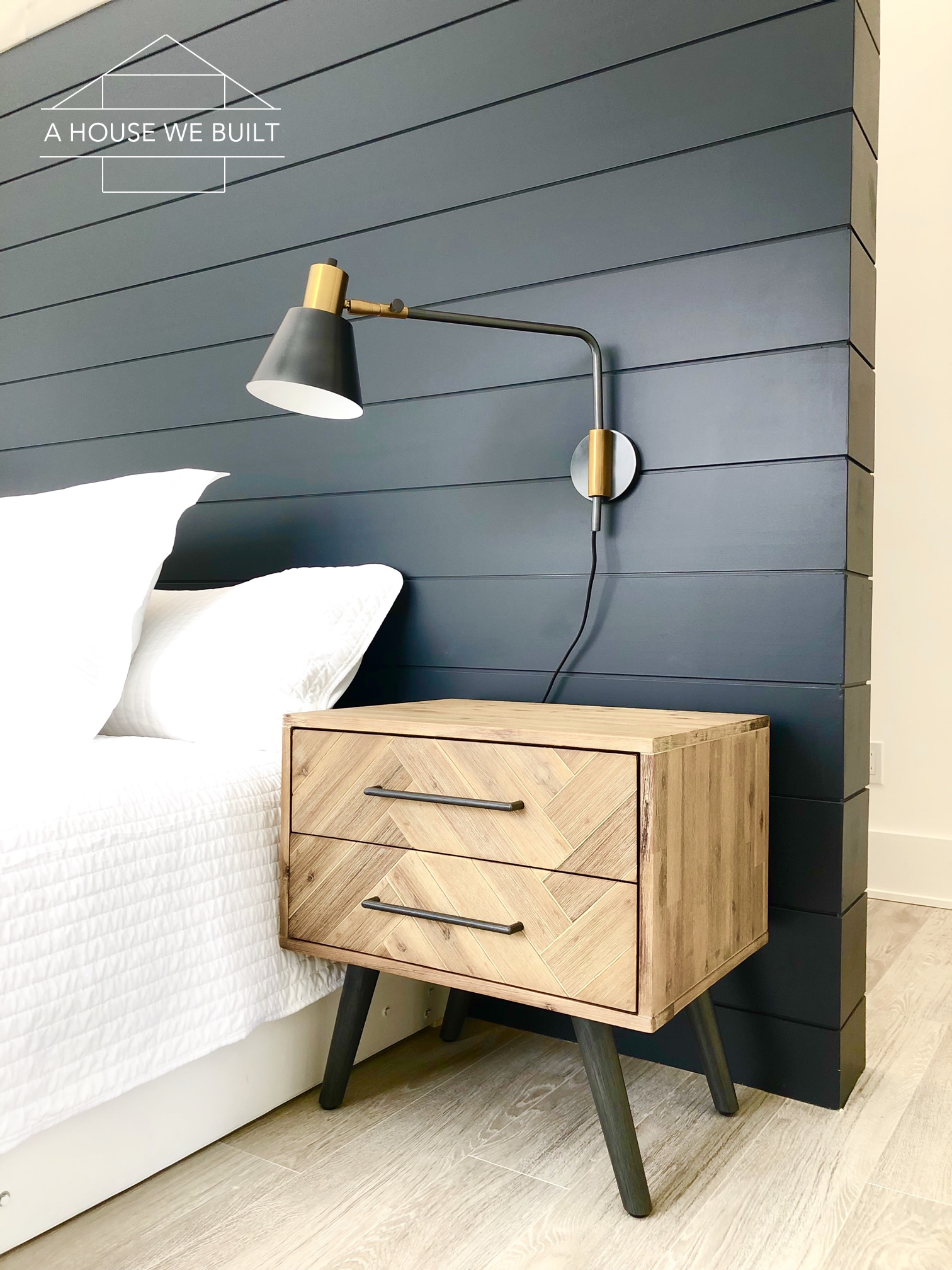 MASTER BEDROOM SOURCES:
GALLERY WALL SOURCES:
ENTRYWAY/FOYER SOURCES:
LAUNDRY ROOM SOURCES: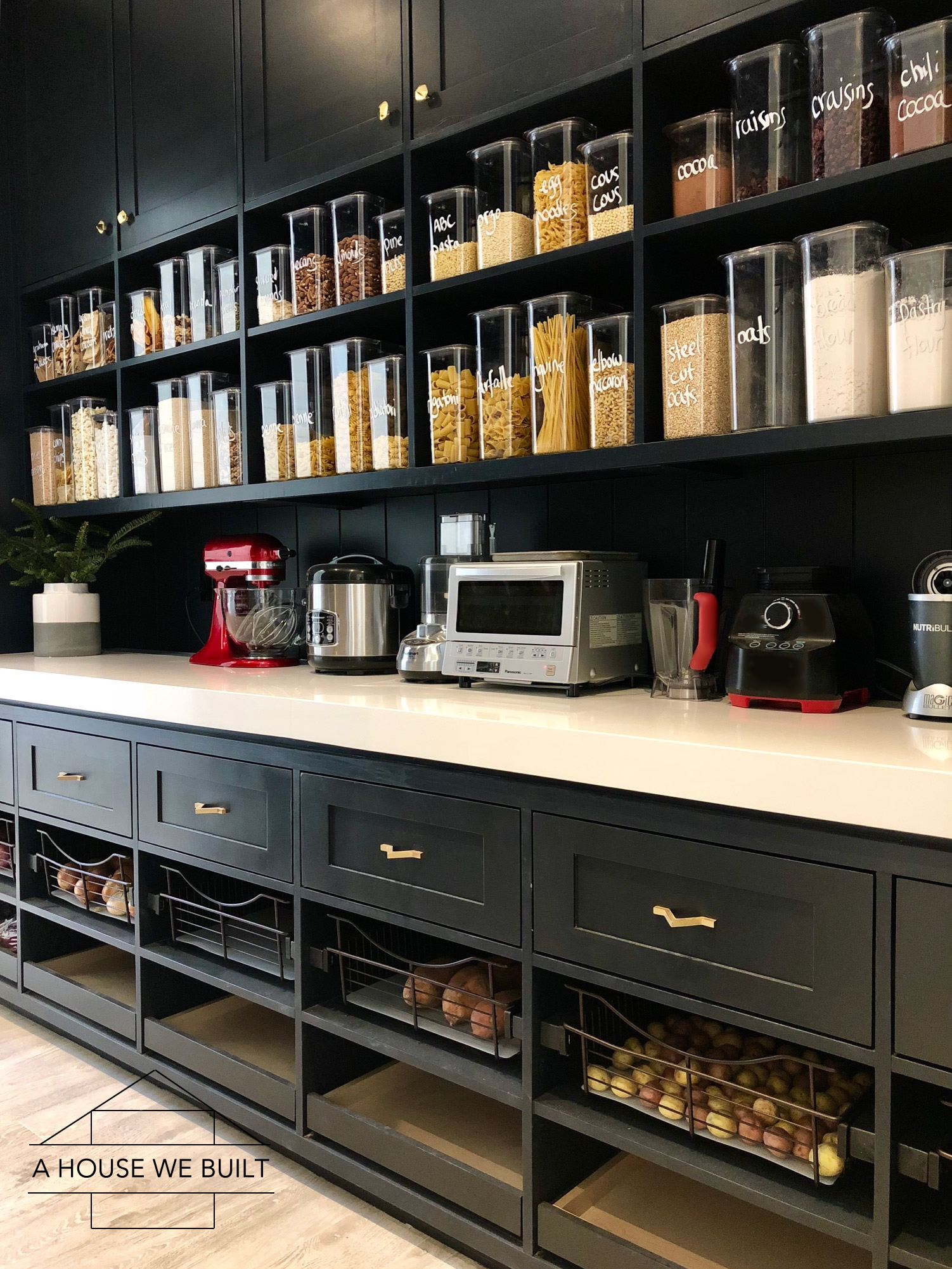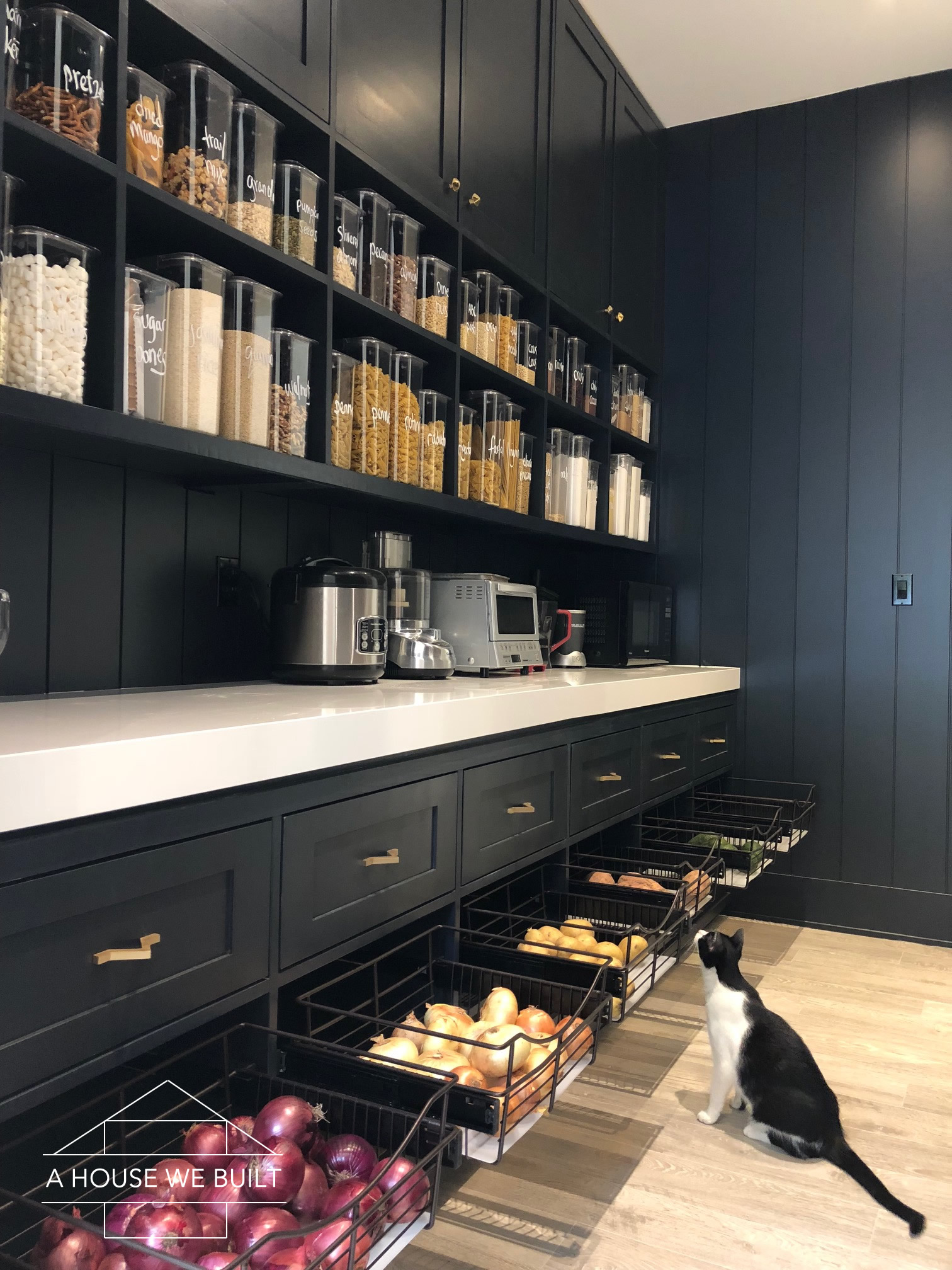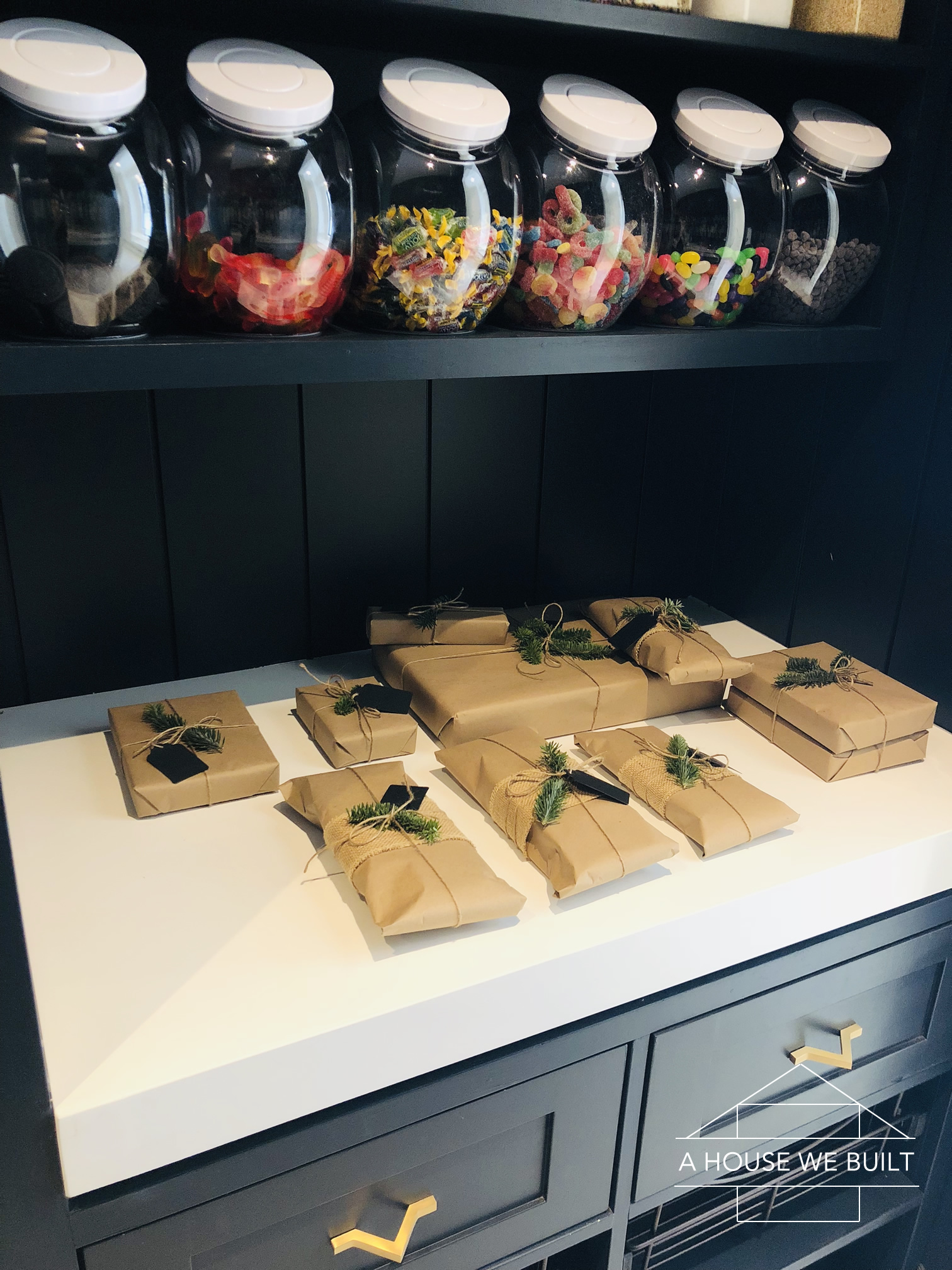 PANTRY SOURCES: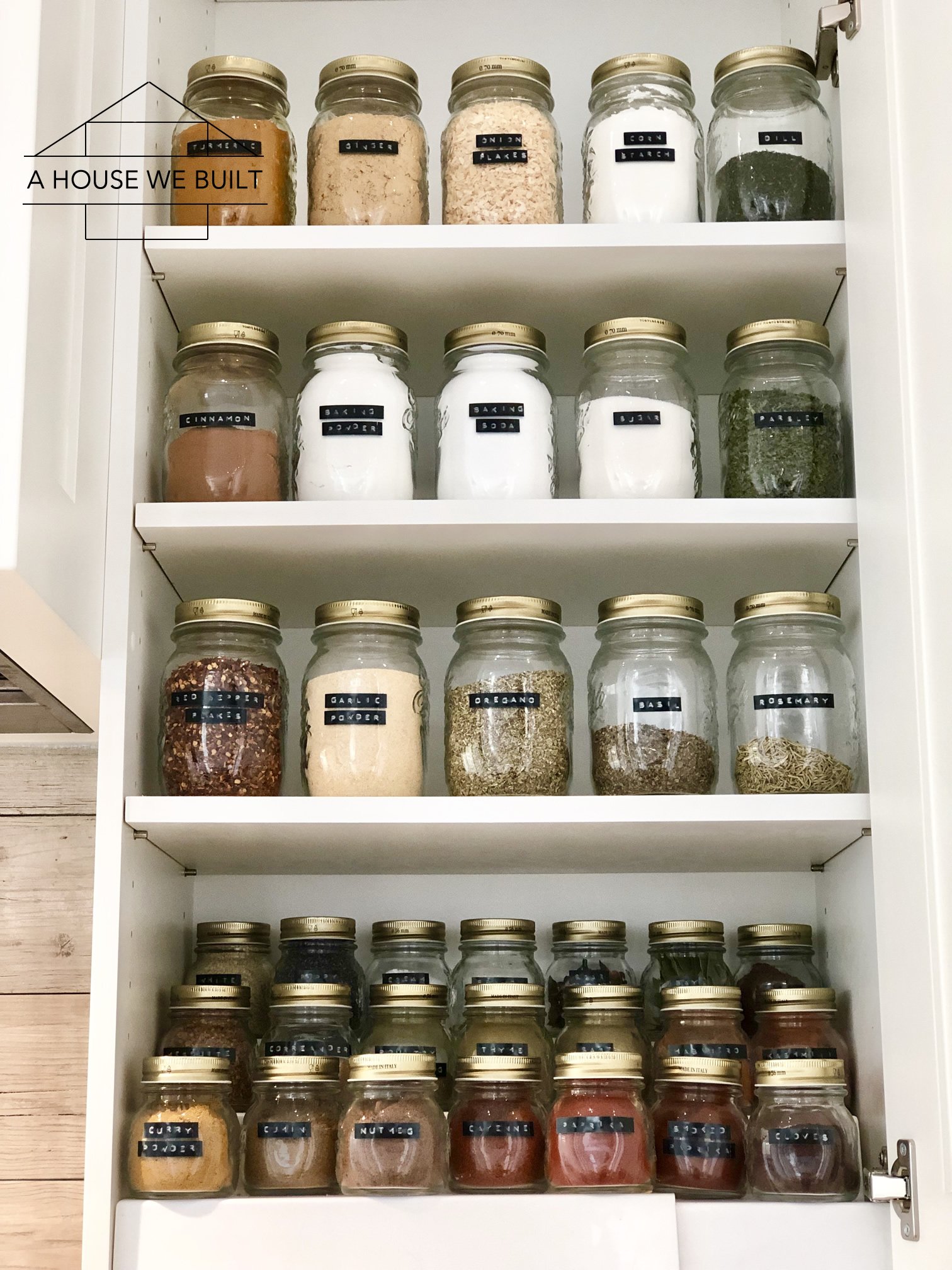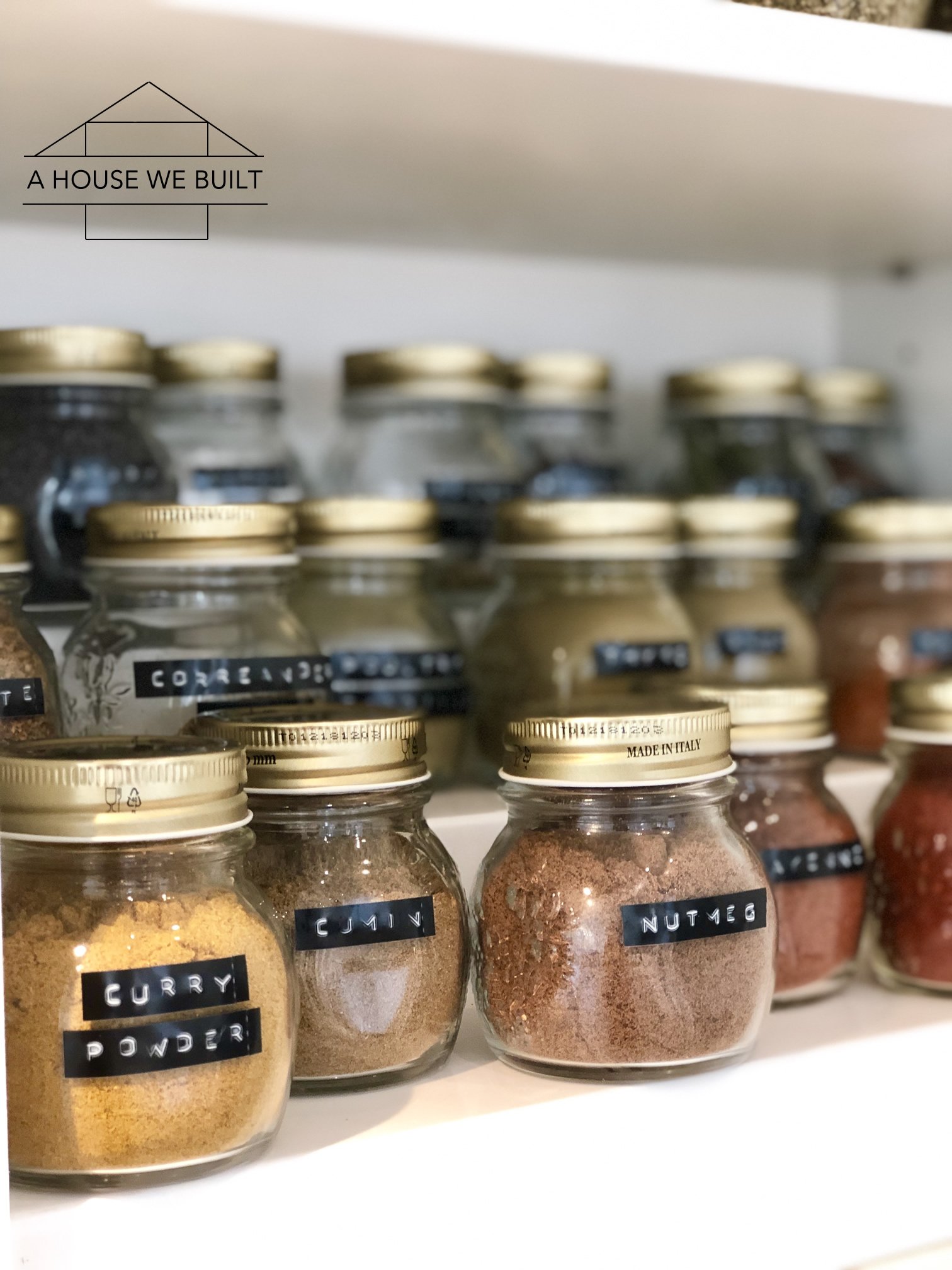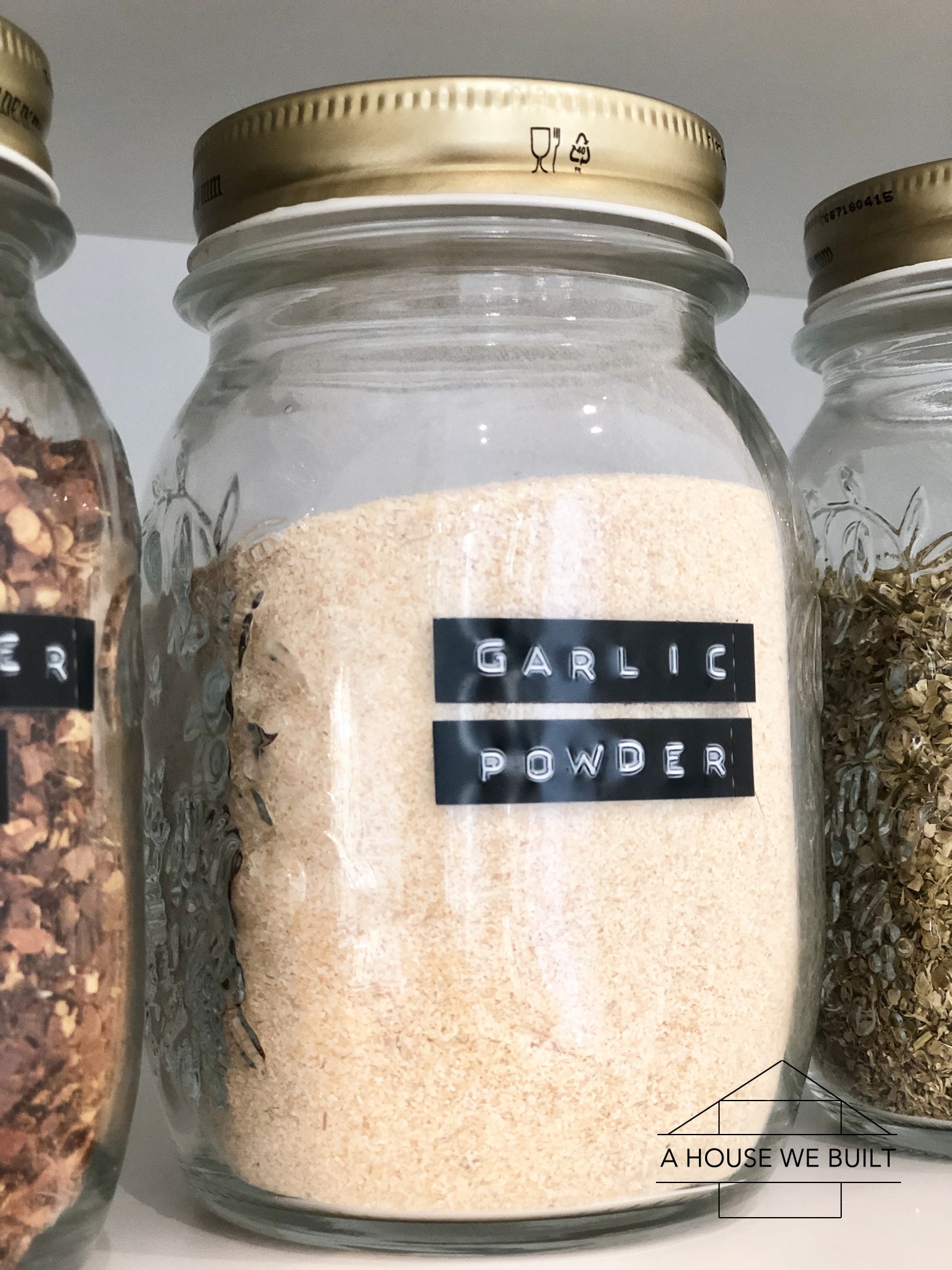 SPICE ORGANIZATION SOURCES:
KITCHEN ORGANIZATION SOURCES: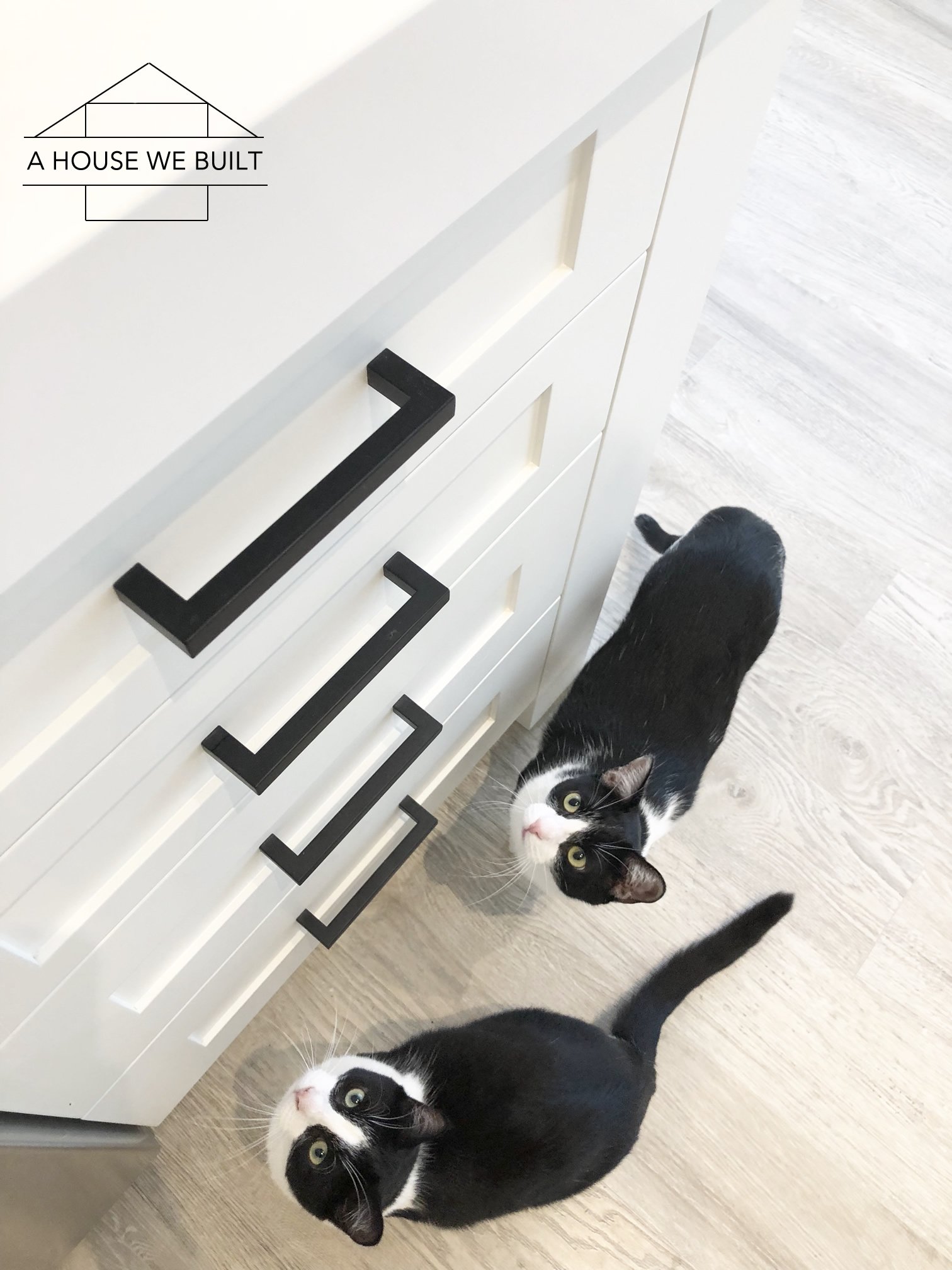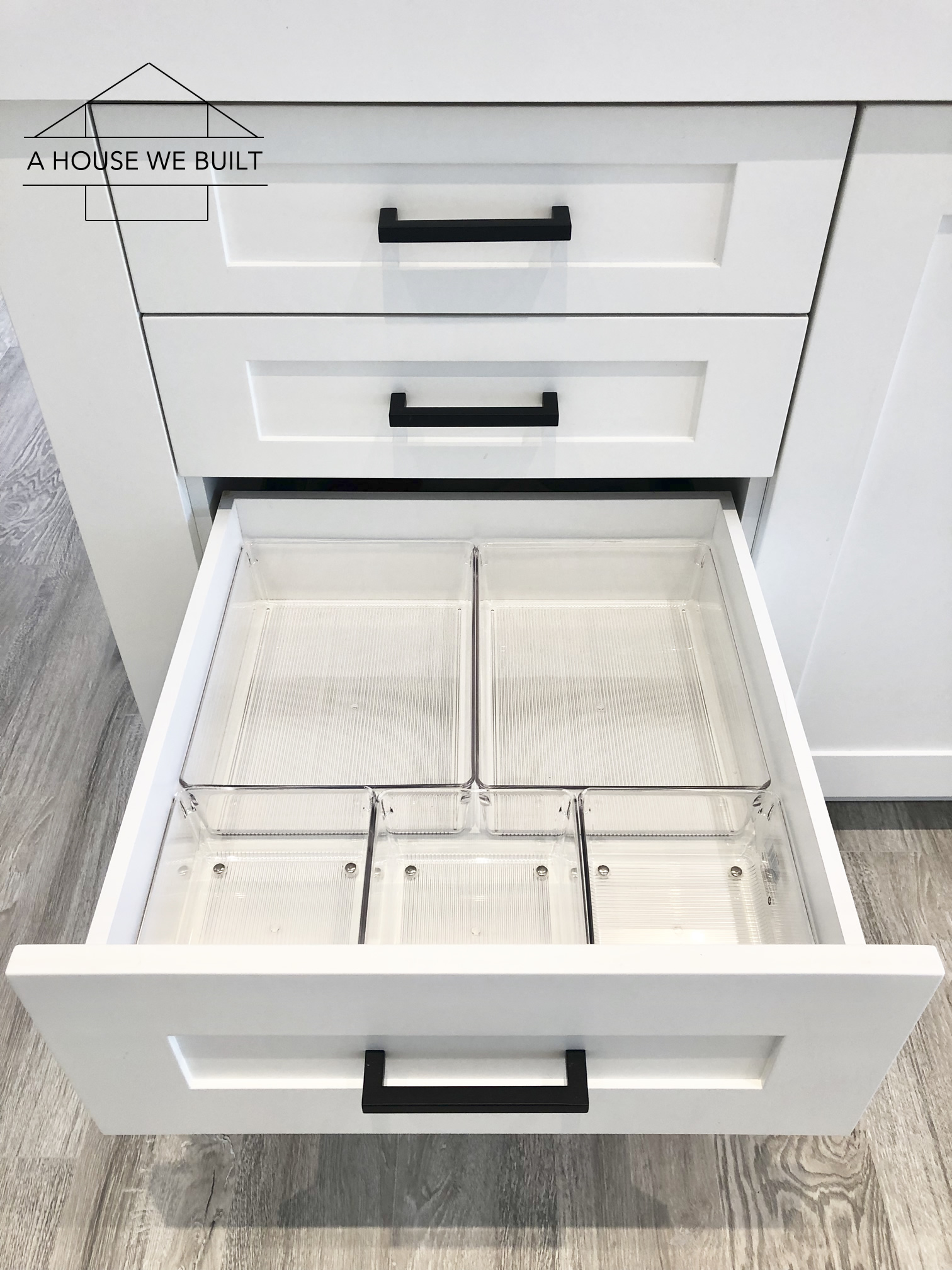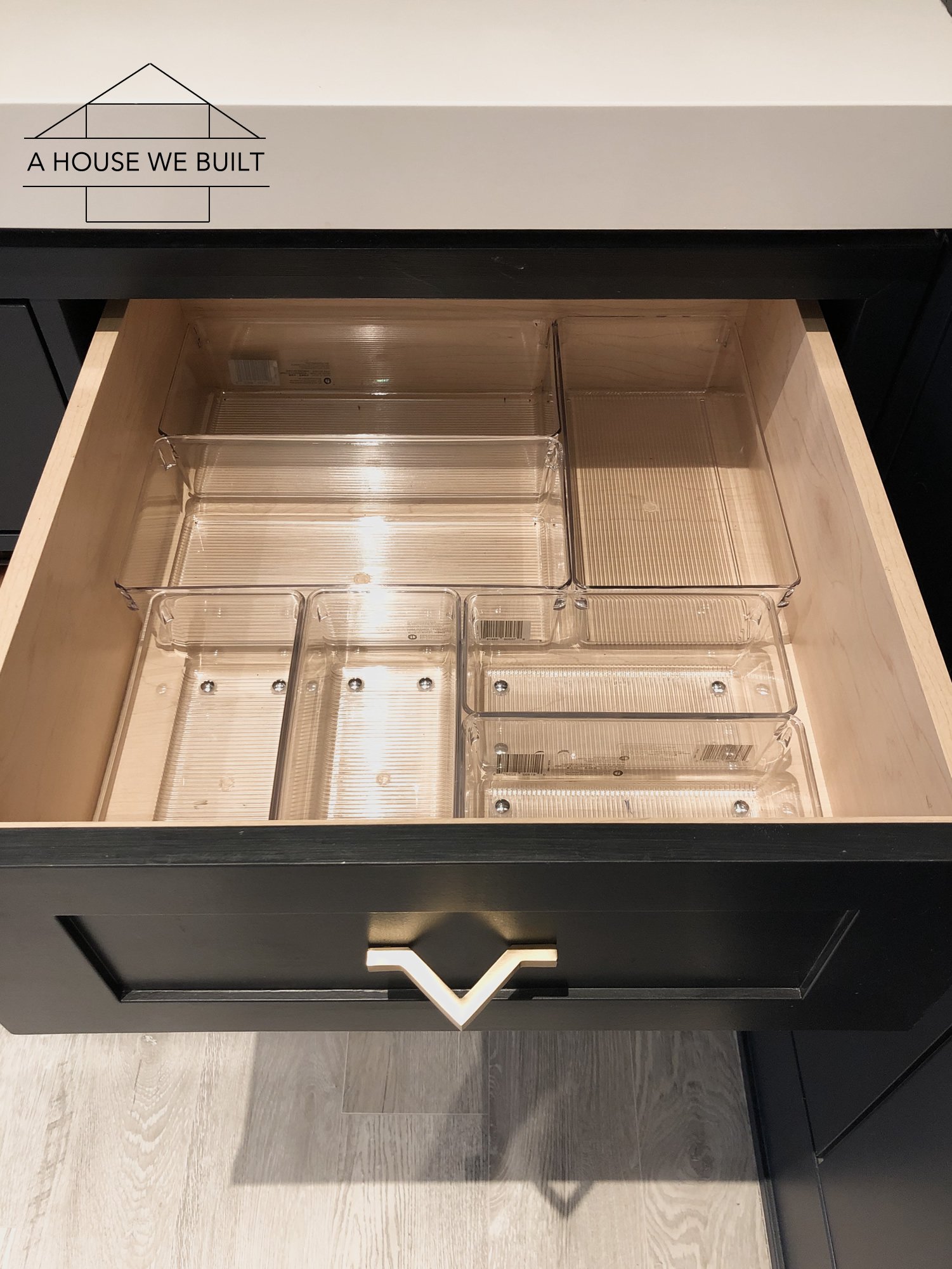 Clear Kitchen Drawer Organizers: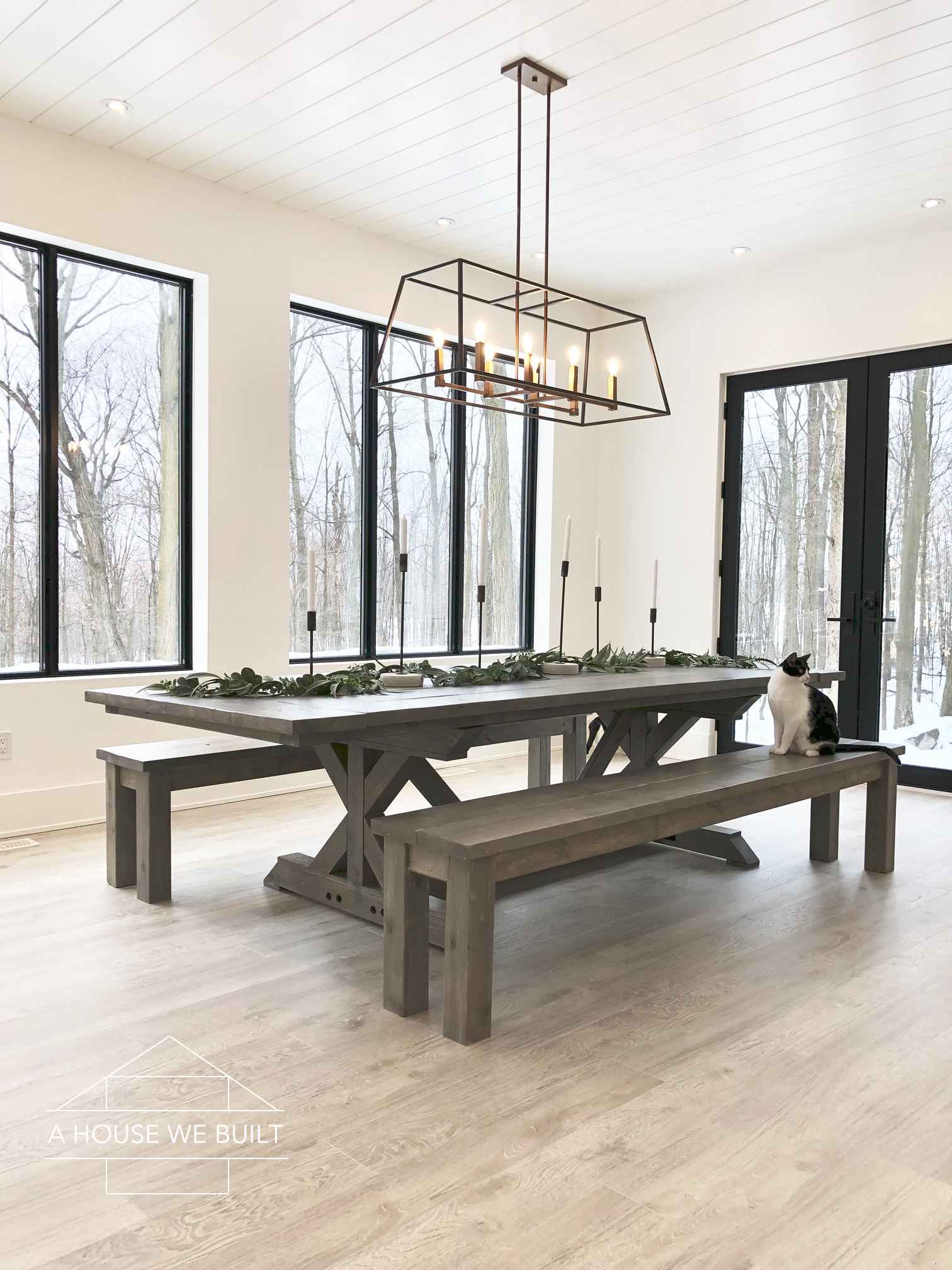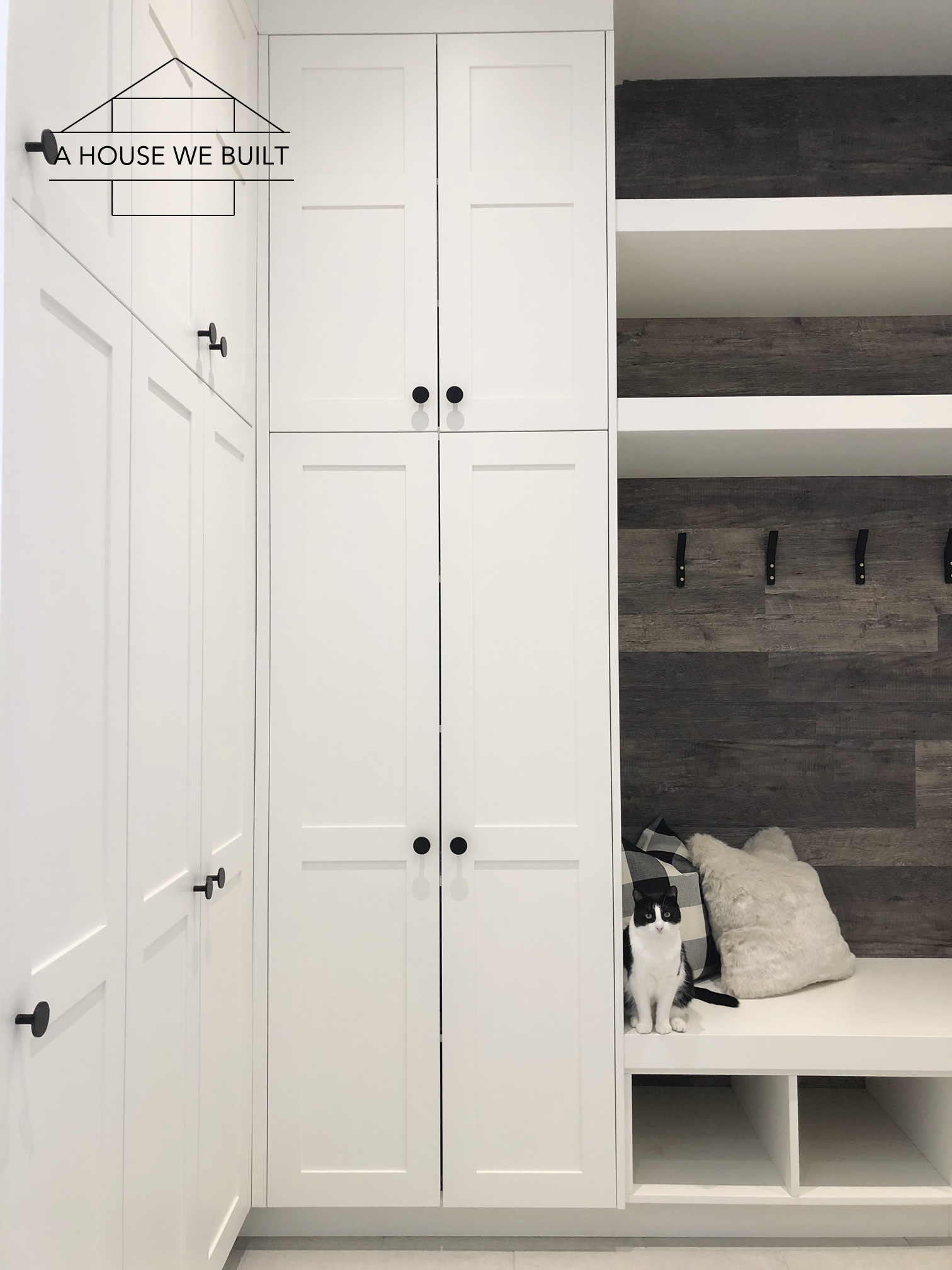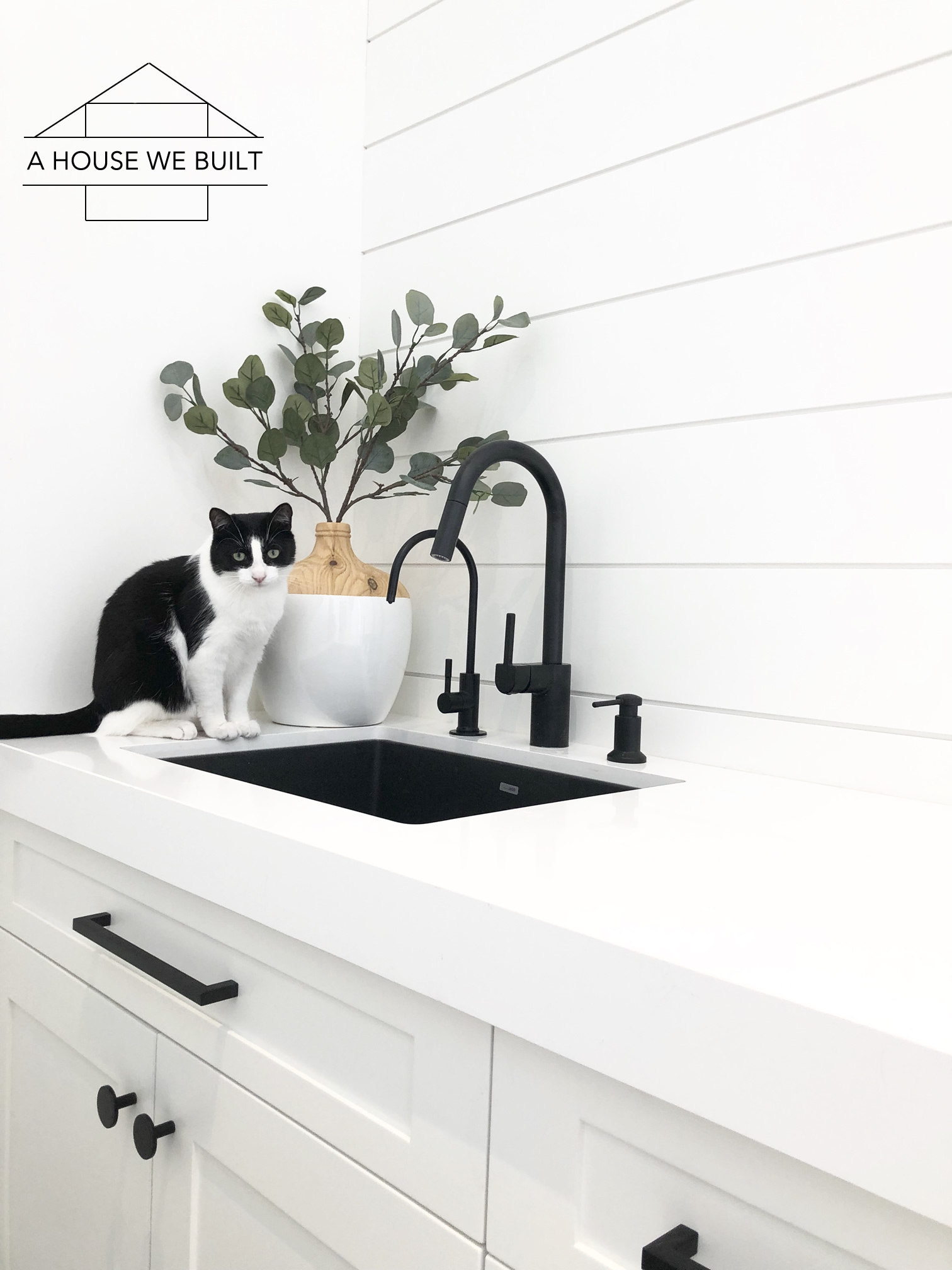 DINING ROOM SOURCES:
MUDROOM SOURCES: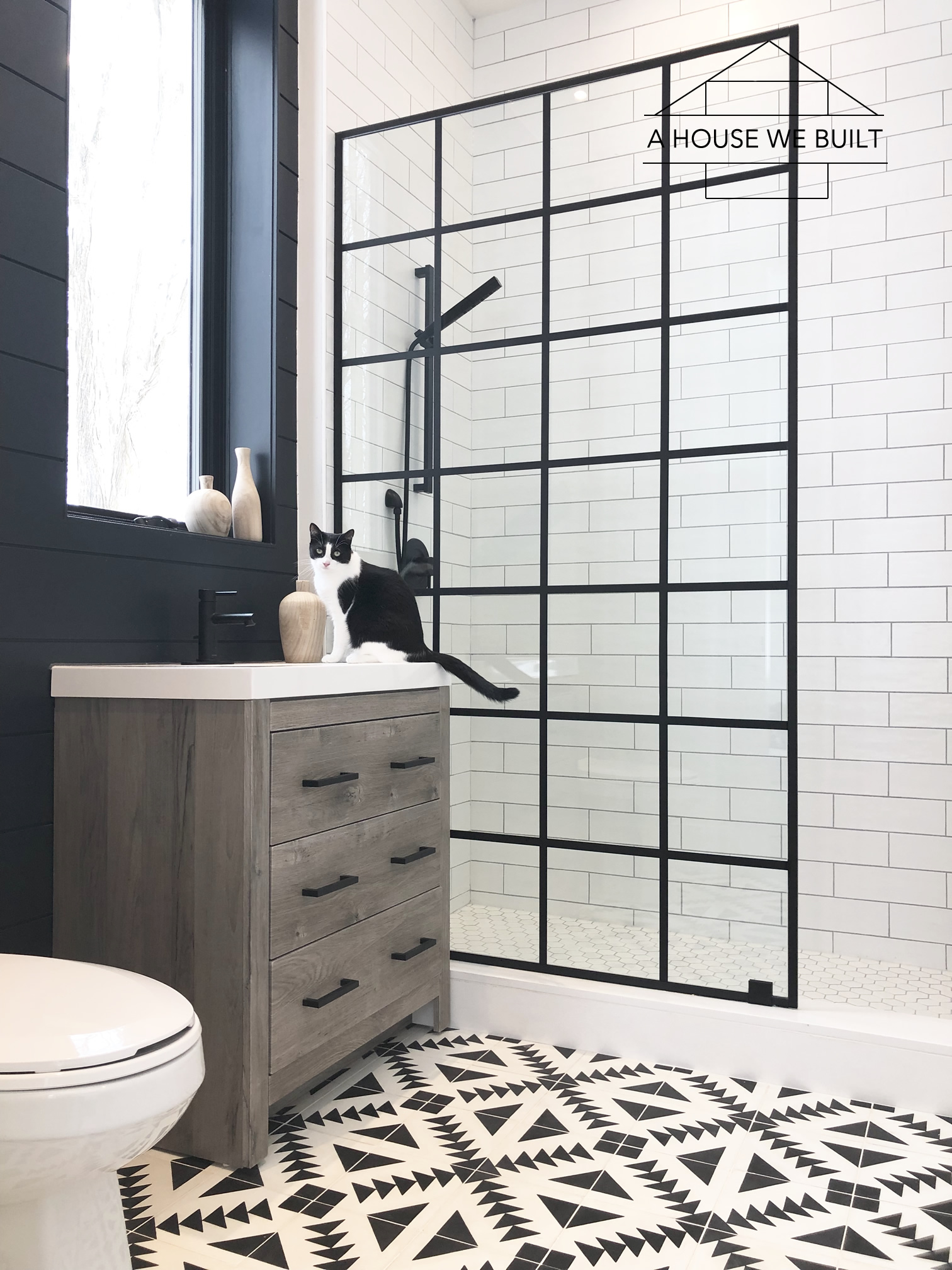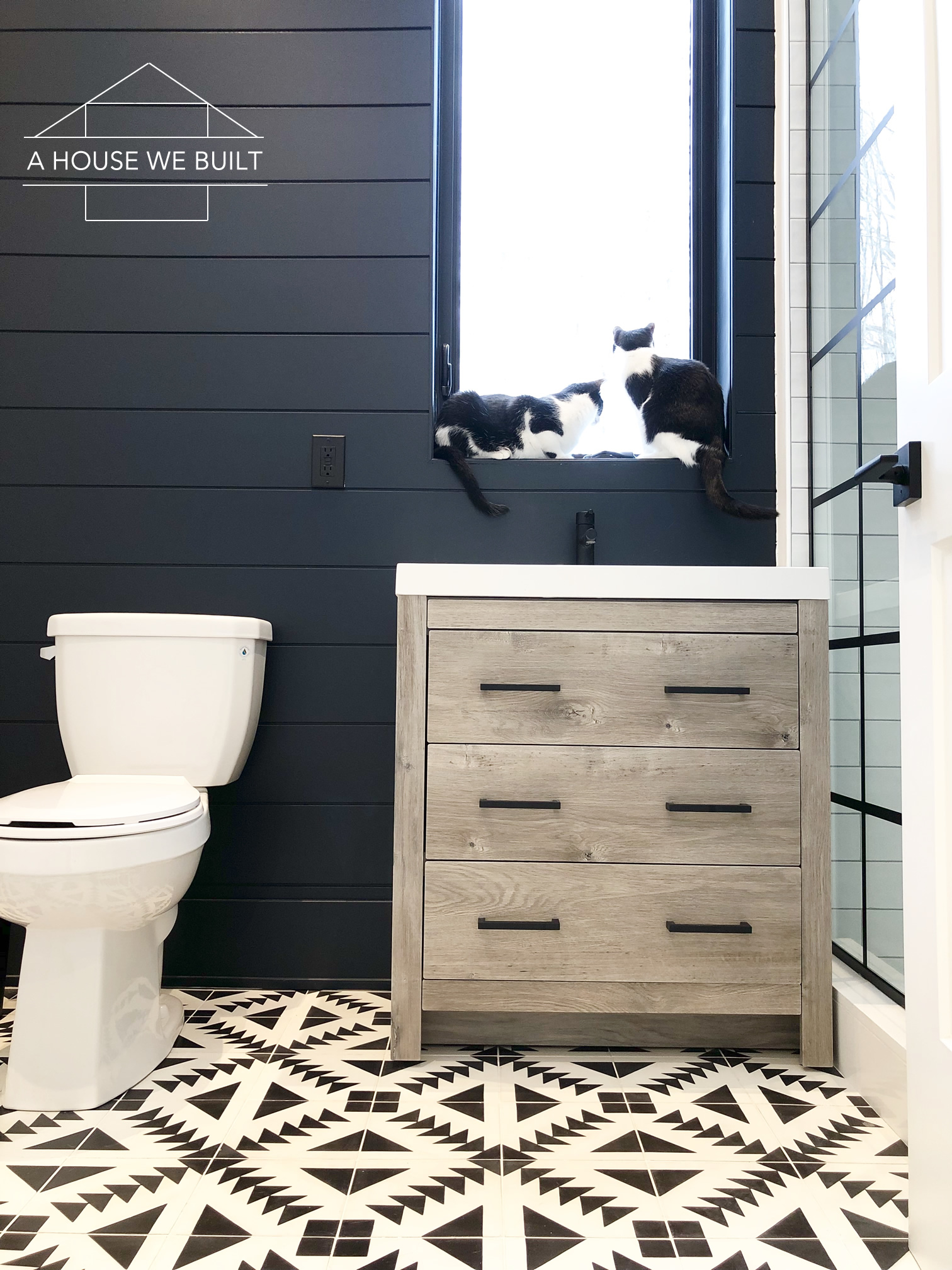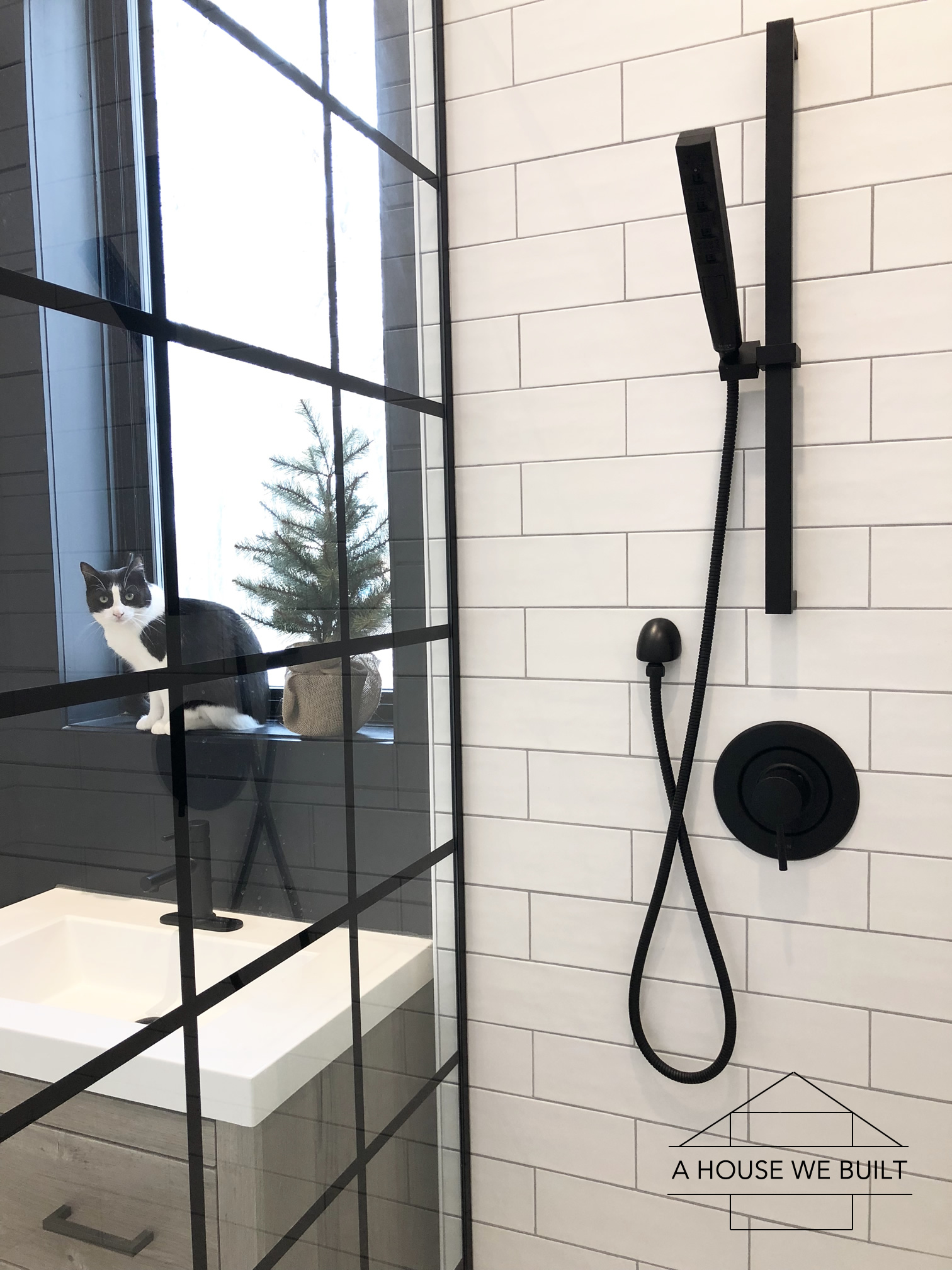 POWDER BATHROOM SOURCES: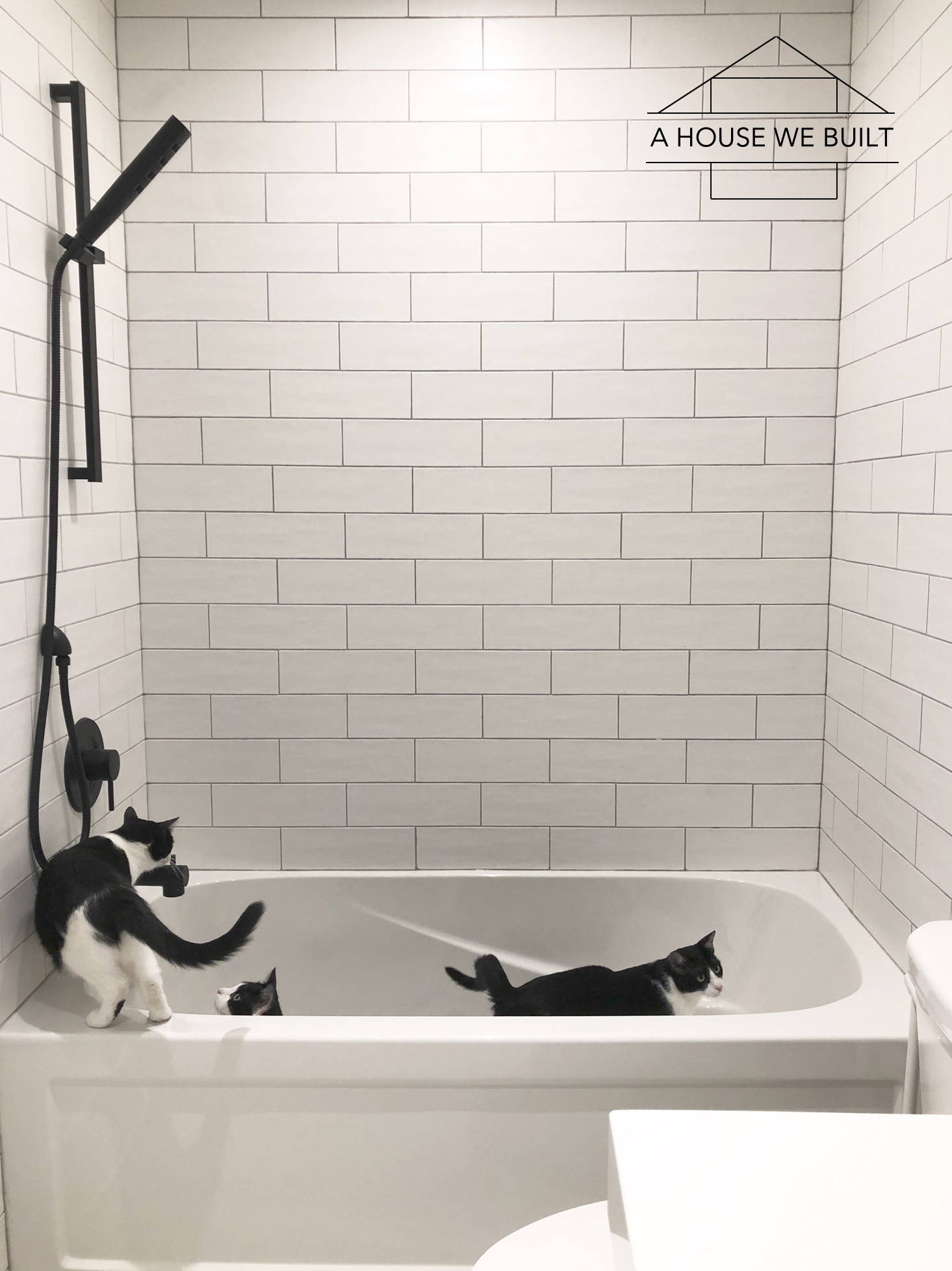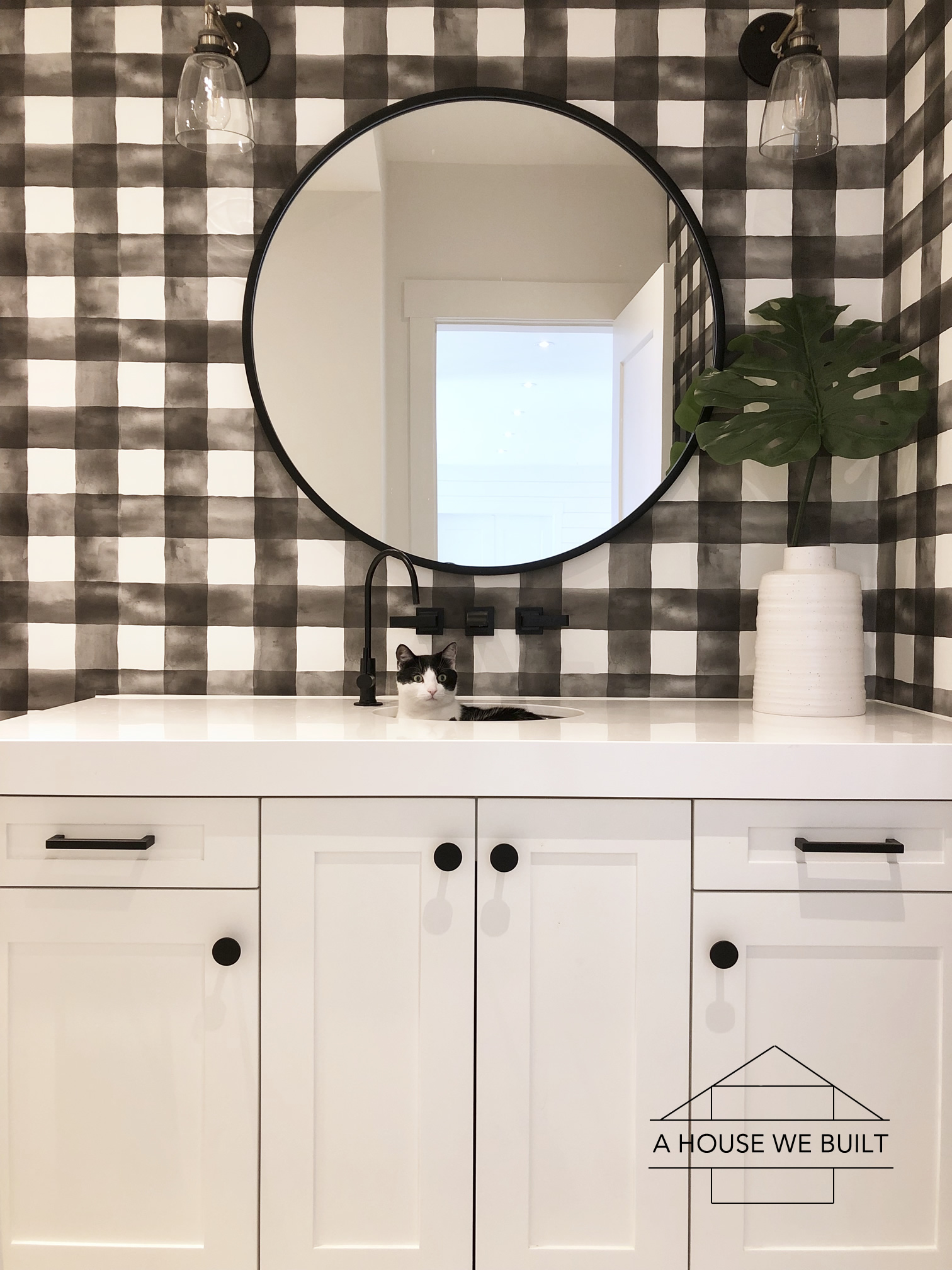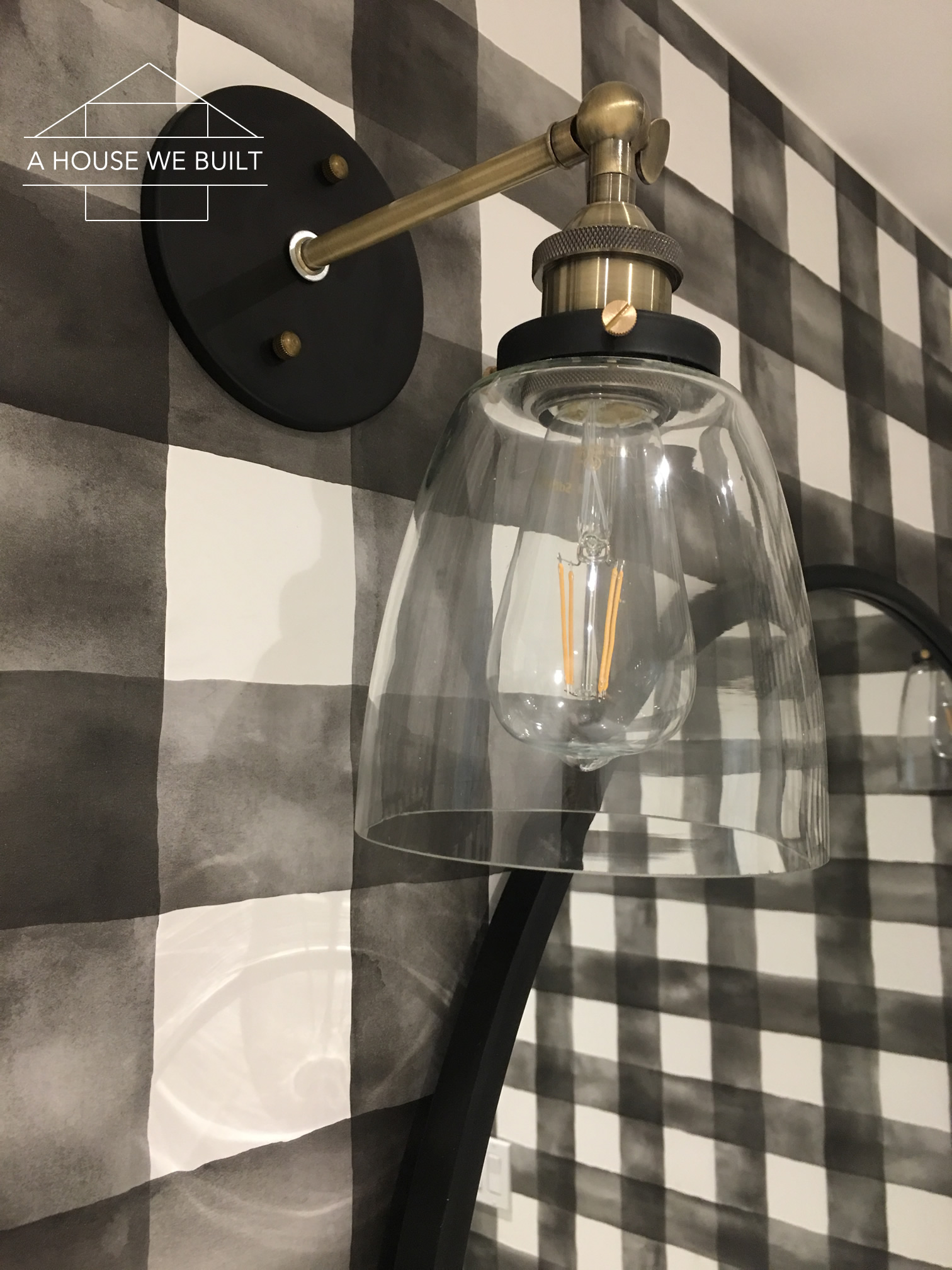 BUFFALO CHECK BATHROOM SOURCES: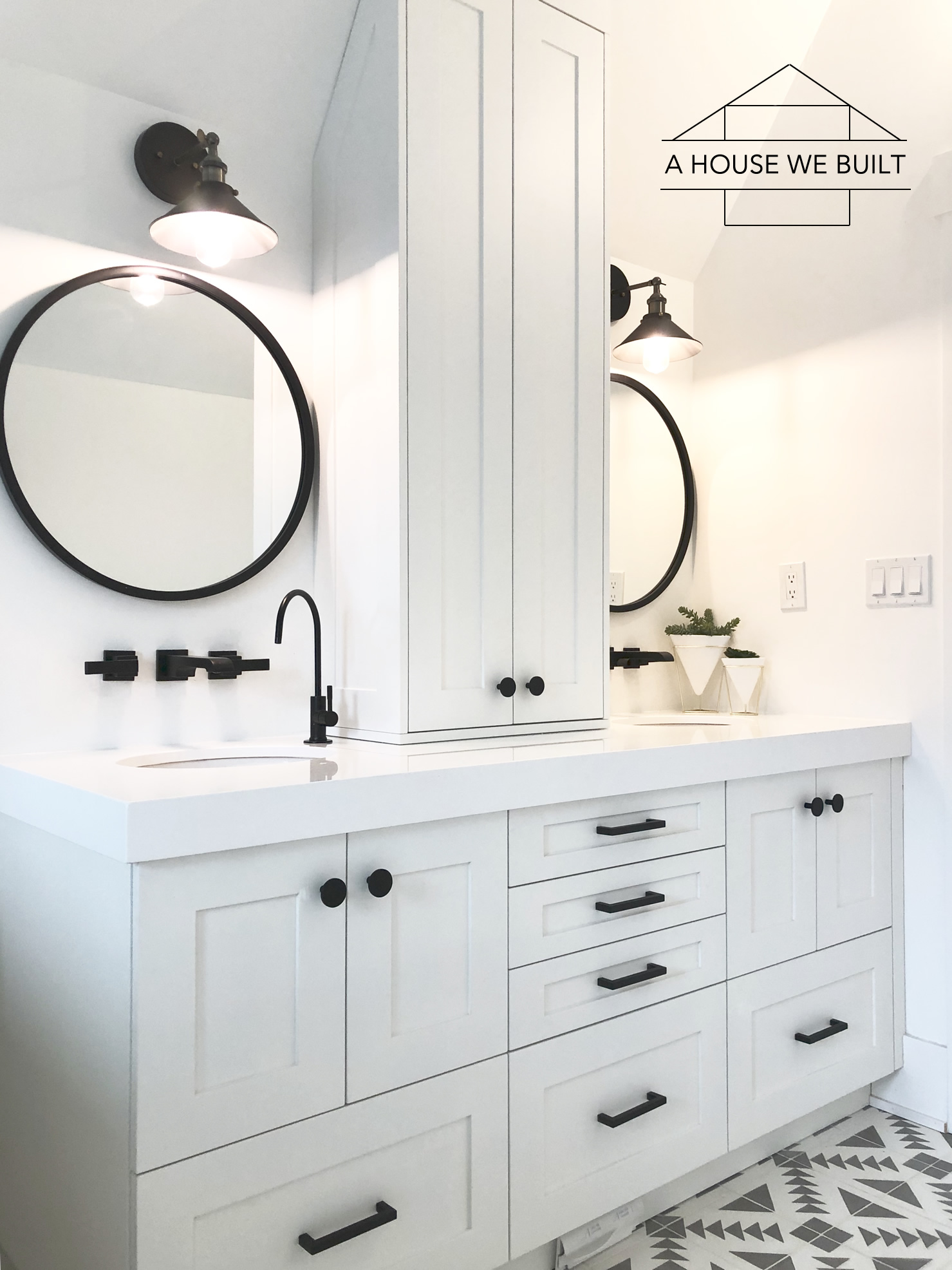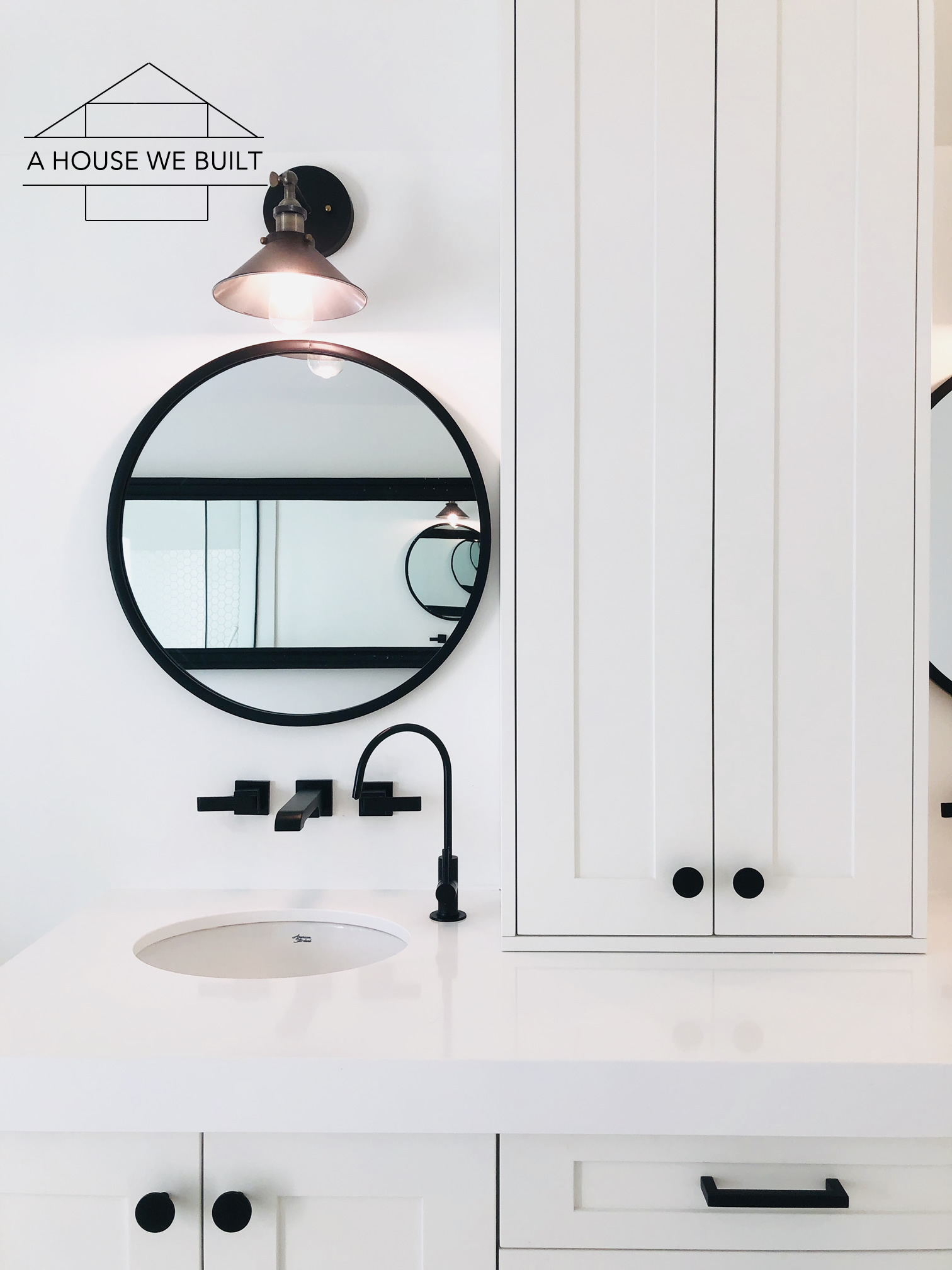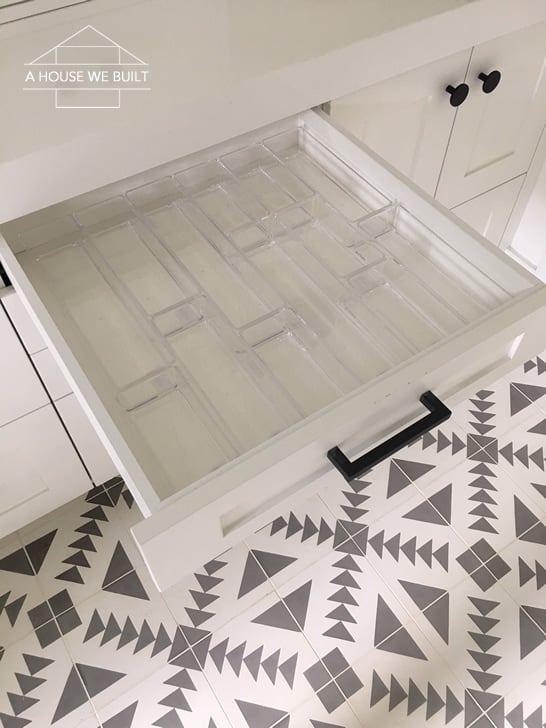 MASTER BATHROOM SOURCES: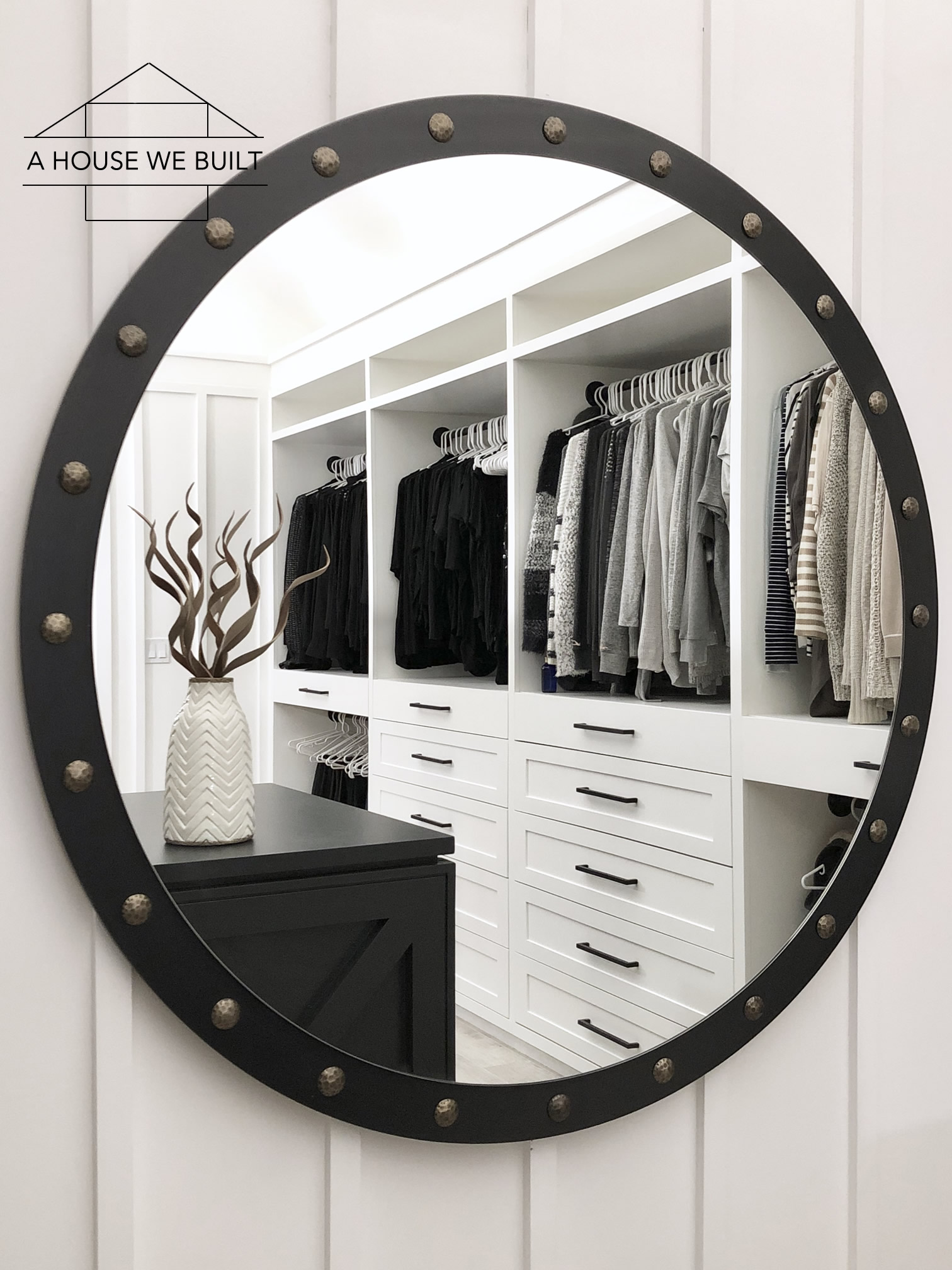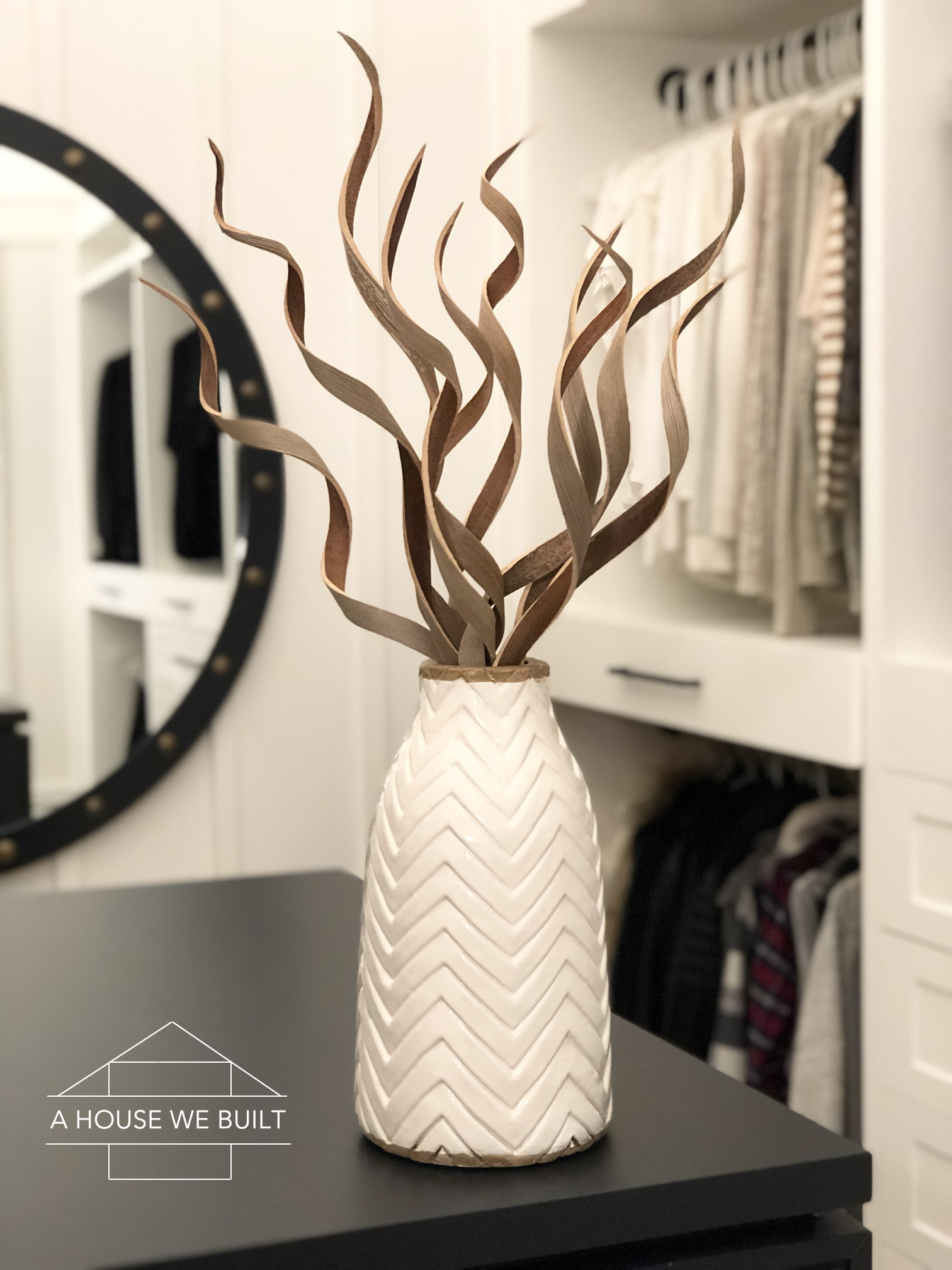 MASTER CLOSET SOURCES: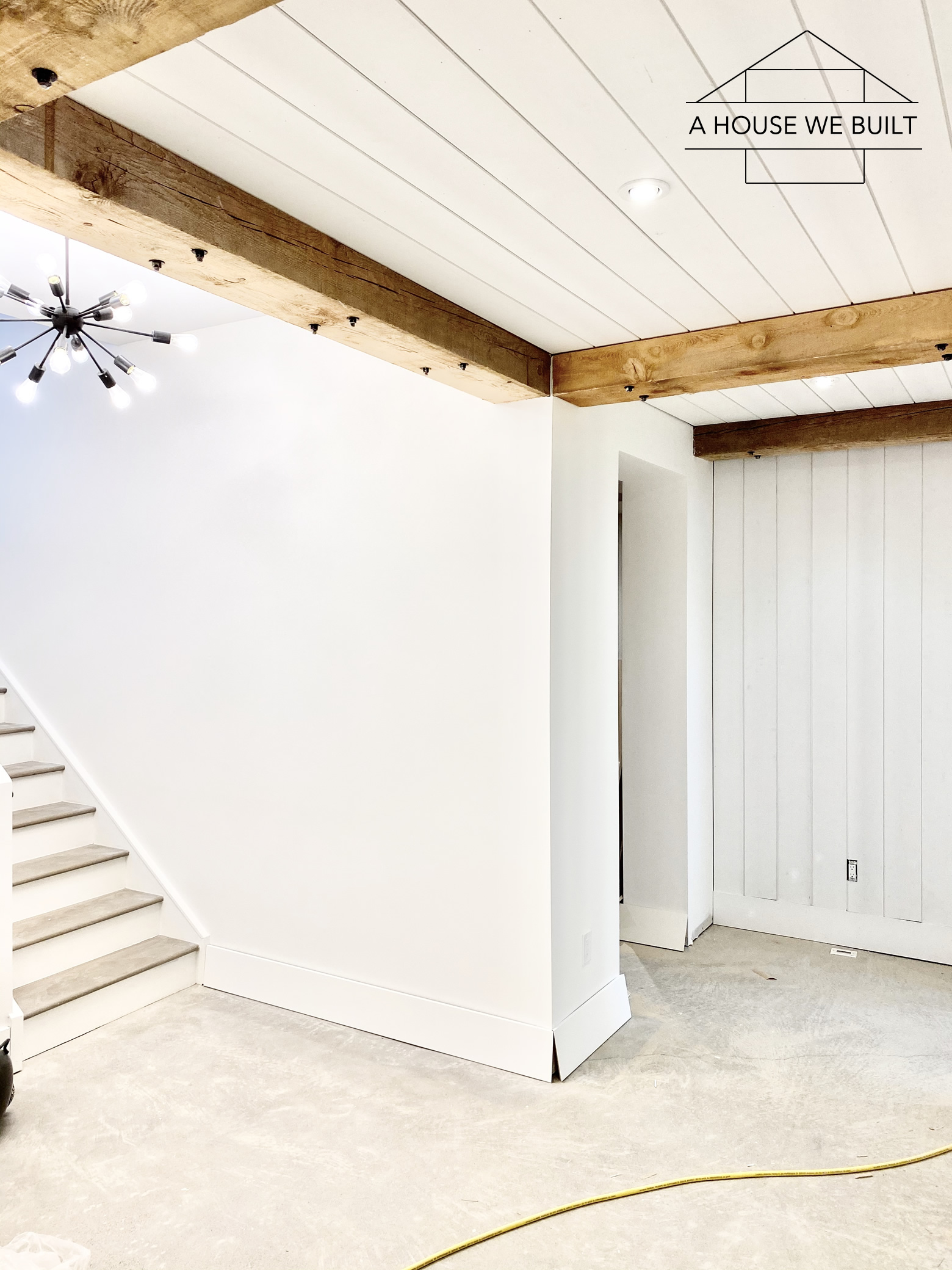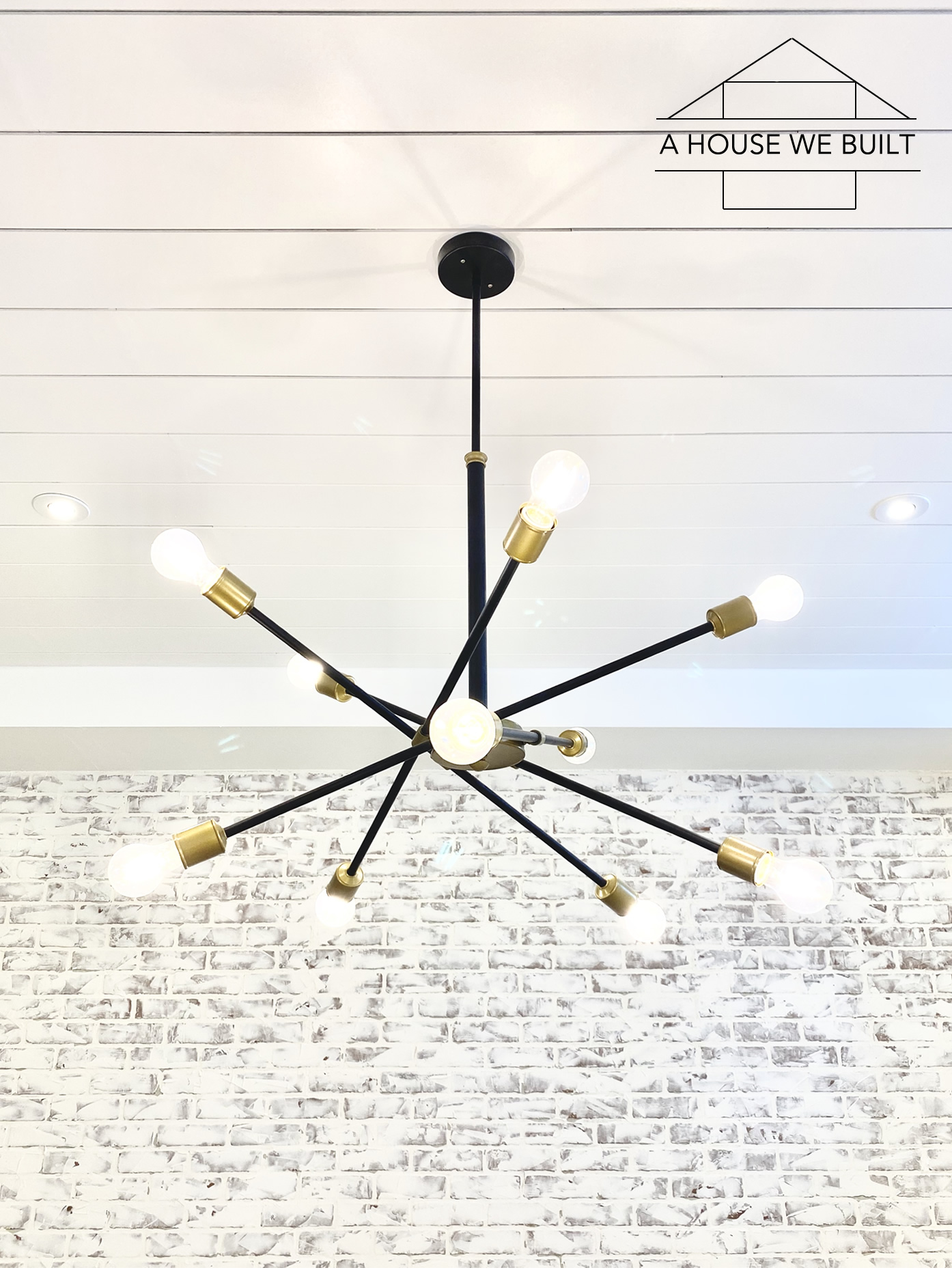 BASEMENT SOURCES (mid-construction):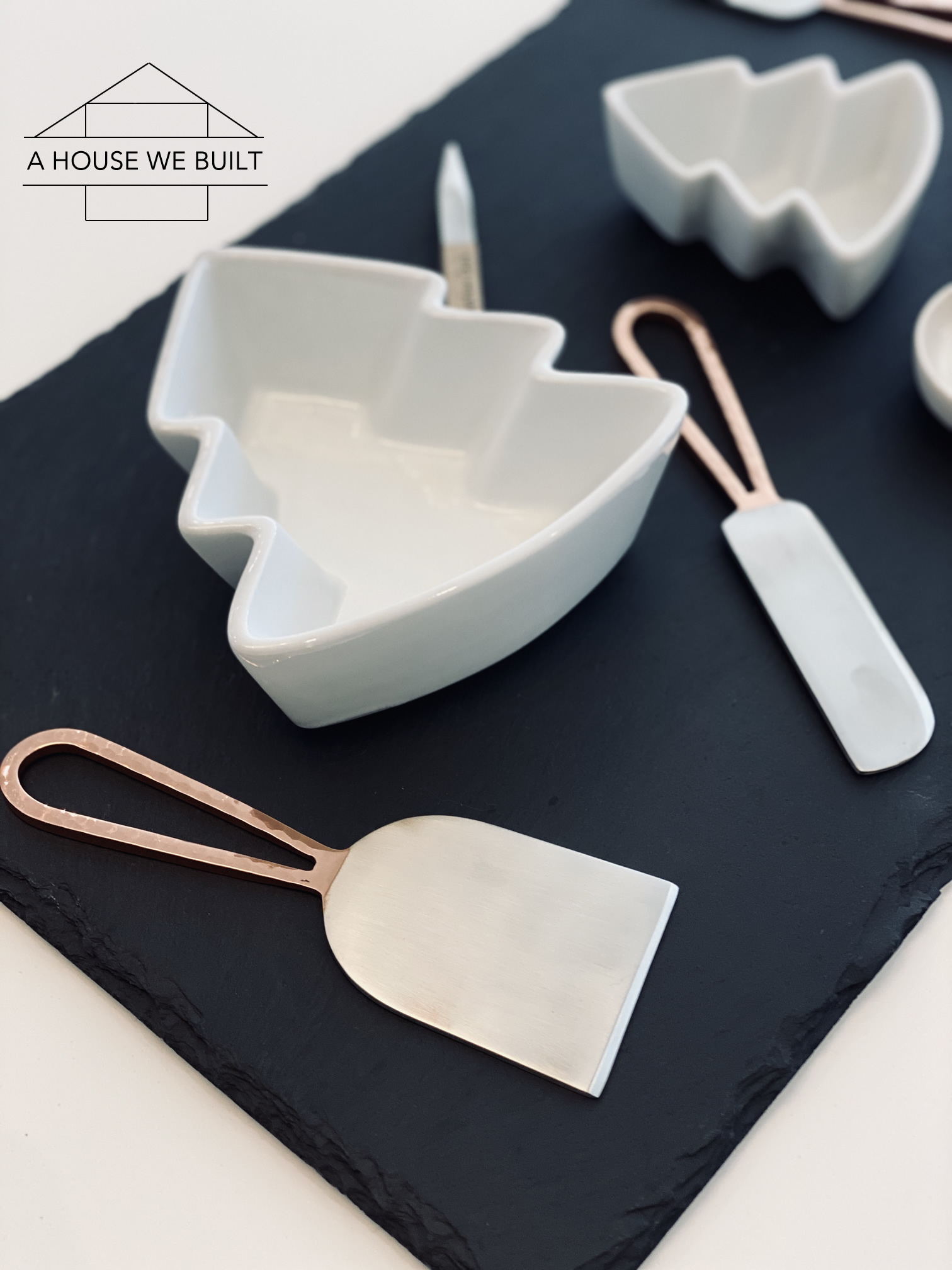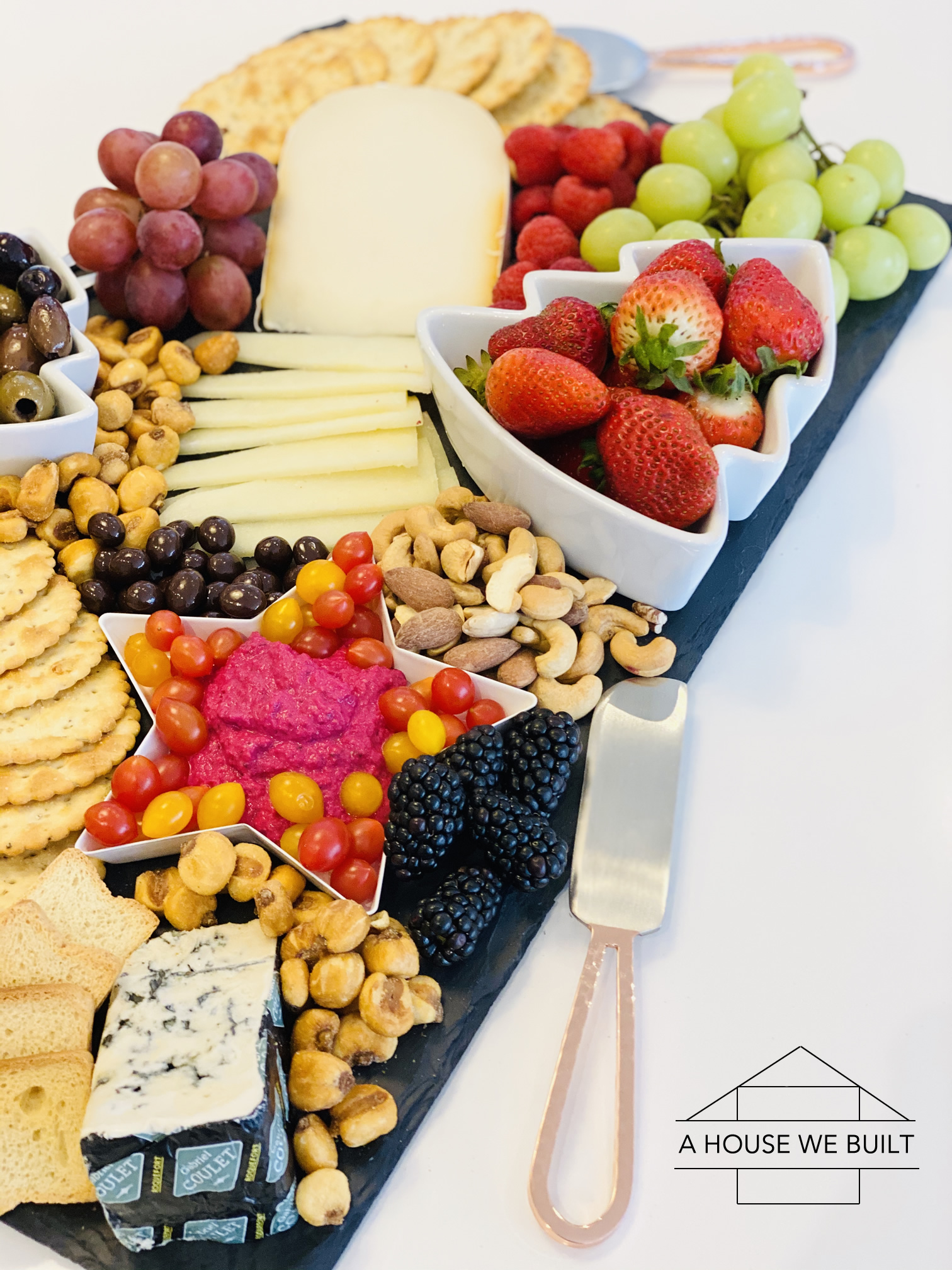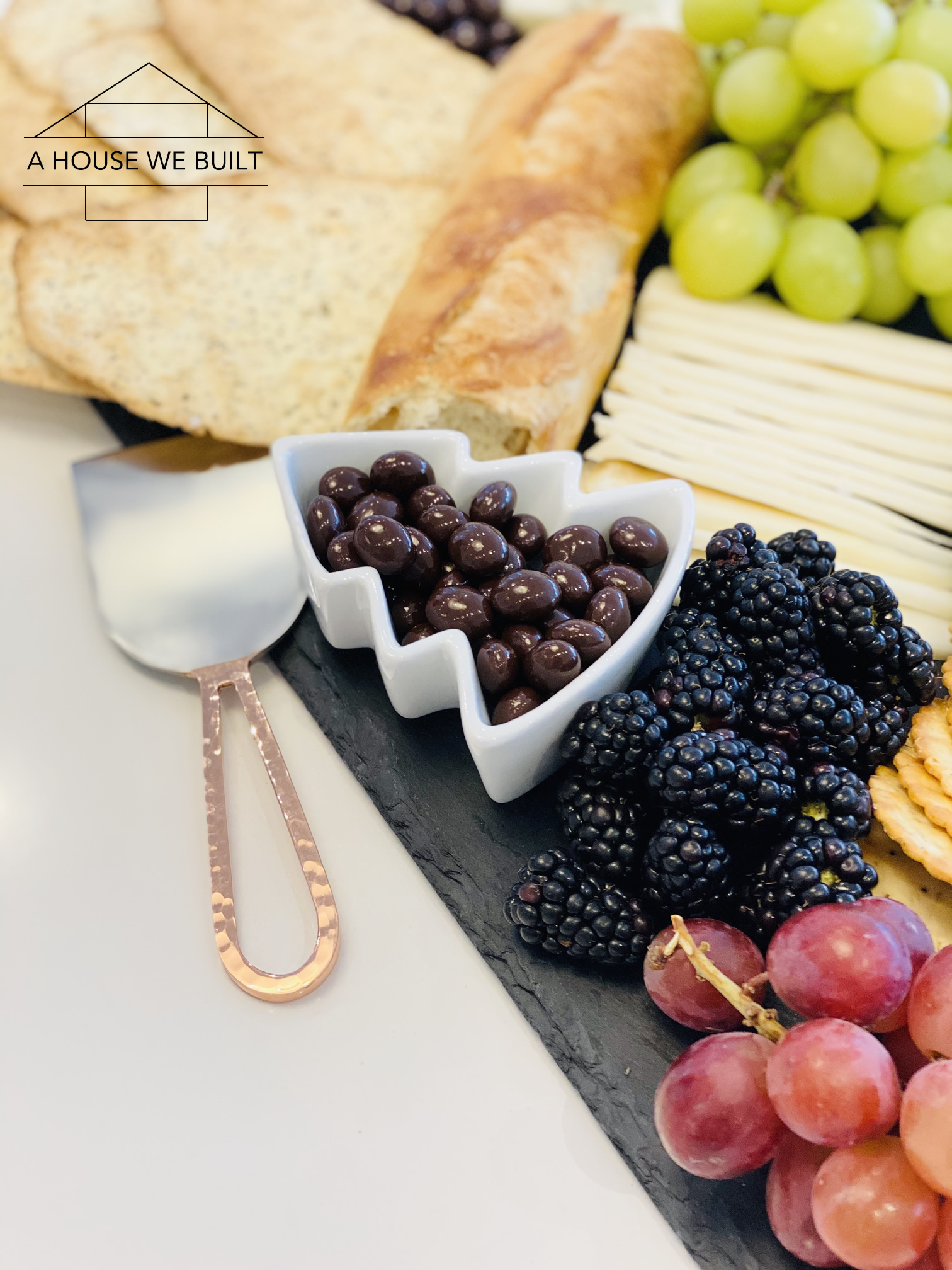 SNACK BOARD SOURCES:
EXTERIOR LIGHTING SOURCES RECAP:
INTERIOR LIGHTING SOURCES RECAP:
CLEANING SOURCES:
CAT-RELATED SOURCES:
APPLIANCES SOURCES:
(linked to the brands we used since our models are not necessarily still available)
HARDWARE SOURCES RECAP:
MIRROR SOURCES RECAP:
FIXTURE SOURCES RECAP:
SINK SOURCES RECAP:
WALLPAPER SOURCES:
VASES SOURCES:
GREENERY SOURCES:
FAQs – FREQUENTLY ASKED QUESTIONS & ANSWERS:
Our floor plan is fully custom. We designed our house from scratch together so our plan is dear to our hearts and the result of over a year of hard work and planning. We put a lot of ourselves into this house design and, in a way, it is an extension and combination of us personally. As such, we are not releasing or sharing our plan at this time and appreciate your understanding.
Our house has 6500 square feet of finished living space spread out over 4 floors. Since we work exclusively from home, our house also includes 2 home office rooms.
Our ceilings are 10-ft on the main floor, 9-ft on the second floor, 8-ft kneewalls and 15-ish foot vaulted ceilings on the third floor, 20-ft living room, and 10-ft in the basement.
Our windows & exterior doors are all custom made. They're triple-pane fiberglass in Tricorn Black or Simply White. Our exterior door hardware was custom ordered with our doors.
Our interior doors are 2-panel style similar to this: Home Depot
Our exterior materials are a mix of engineered stone and James Hardie siding in Arctic White.
Our cabinetry is designed by us and custom made (except this vanity), color BM Simply White.
Our kitchen island is 11.5 x 3.5 feet.
Our countertops are Italian Quartz in pure white.
Our shower glass is all custom made.
Our shiplap is an MDF interlocking system. Here's our tutorial on How to Install Shiplap.
Our flooring is mostly the same throughout the house. All the planks are brushed white oak laminate Lionel by Evoke (no longer available) for everywhere that isn't tile, except our stairs which are white oak hardwood (custom stain color), and basement which is polished concrete.
Our recessed lighting is LED.
Our location is something we keep private to balance how much we share publicly, but we're pretty open about everything else. For this reason, we do not list local sources.
Our tiles were mostly sourced through local suppliers. Local suppliers are the only ones I don't list as we've chosen to keep our location private. We appreciate your understanding.
Our patterned floor tiles are cement. Tile sealer: Home Depot | Amazon
Our build cost is one of the few things we don't discuss because building costs varies wildly depending on building location so even if we were to post that information it wouldn't be all that helpful given how much costs differ everywhere.
PAINT COLORS:
BM Simply White: only white used anywhere inside our house.
BM Classic Gray: living room ceiling, guest bedroom accent wall, basement bathroom.
BM Soot: pantry cabinets, powder bath, master bedroom shiplap, closet mirror & island.
BM Black Panther: theater room dark shiplap.
SW Dorian Gray: home office window seat & chevron wall.
SW Tricorn Black: all windows & dark exterior doors, custom finish.
Ceilings/walls: flat. Trim/shiplap/interior doors: satin. Bathrooms: eggshell. Cabinets/windows/exterior doors: custom finish.
Hardie siding: Arctic White.
STAIN SOURCES:
Used on dining table, console table, tree stand, and master bedroom beam:
Pre-stain conditioner: Amazon (don't skip this!!)
Gray stain (one coat): Amazon
Matte top coat: Amazon (also used on pantry & office shelving)
Stair stain is a custom color
AV SOURCES:
We have an Apple TV in the fireplace column nook, wired in with Ethernet
1x Polk Audio 255c-RT center channel speaker: Amazon
2x Polk Audio RC85i: Amazon
2x Polk Audio RC80i: Amazon
We picked these because they're white, simple, and met my standards for "best quality at reasonable price"
We don't have a surround-sound receiver yet, mostly because we've chosen to not have a TV in our living room so we just have a small stereo receiver (Amazon) so we can listen to music
ADDITIONAL RESOURCES:
If there's something else you want sources on, you can ask me questions at this link and I'll add it in.
And please be sure to follow us on Instagram where we post daily updates on our house progress!