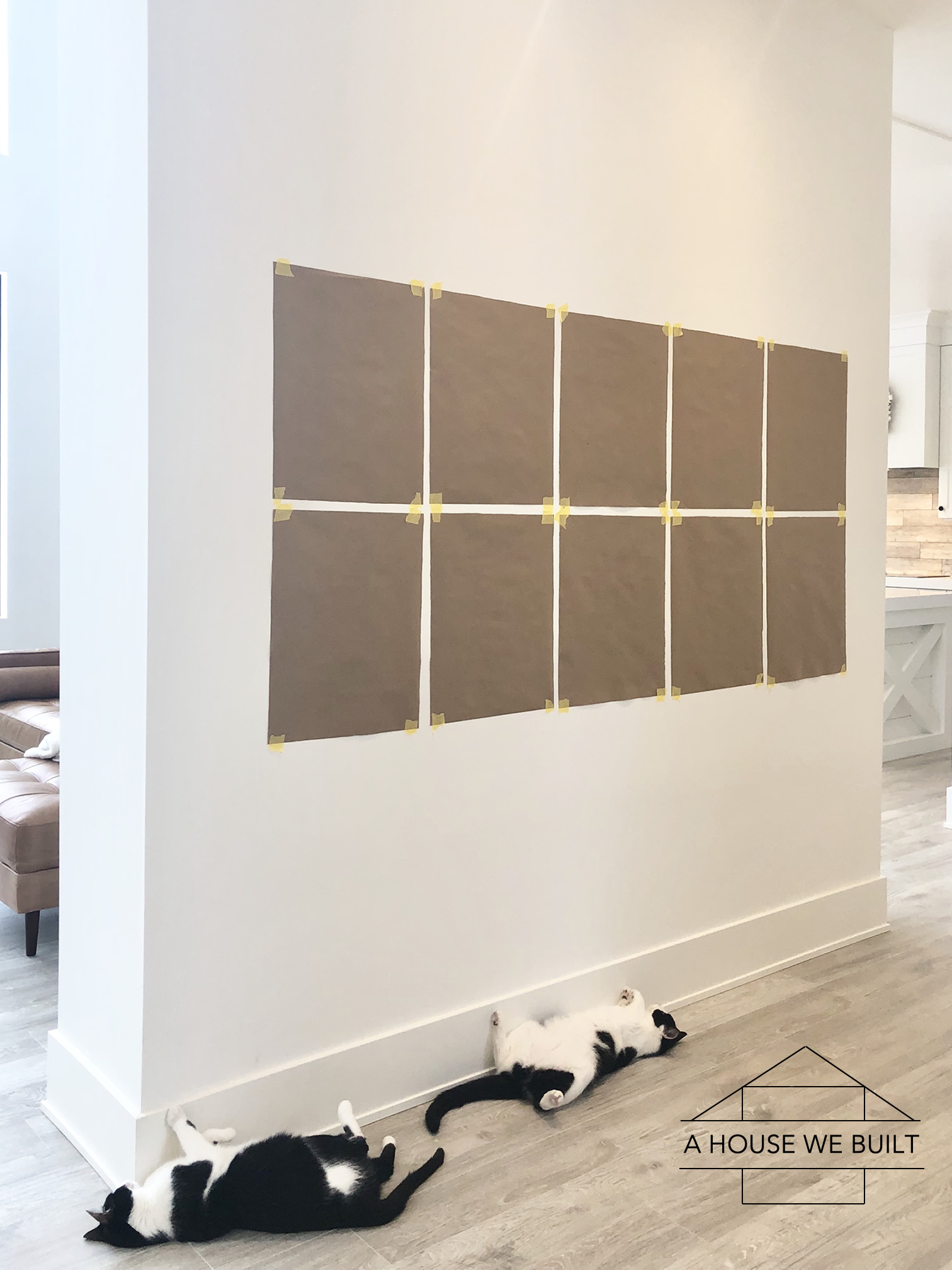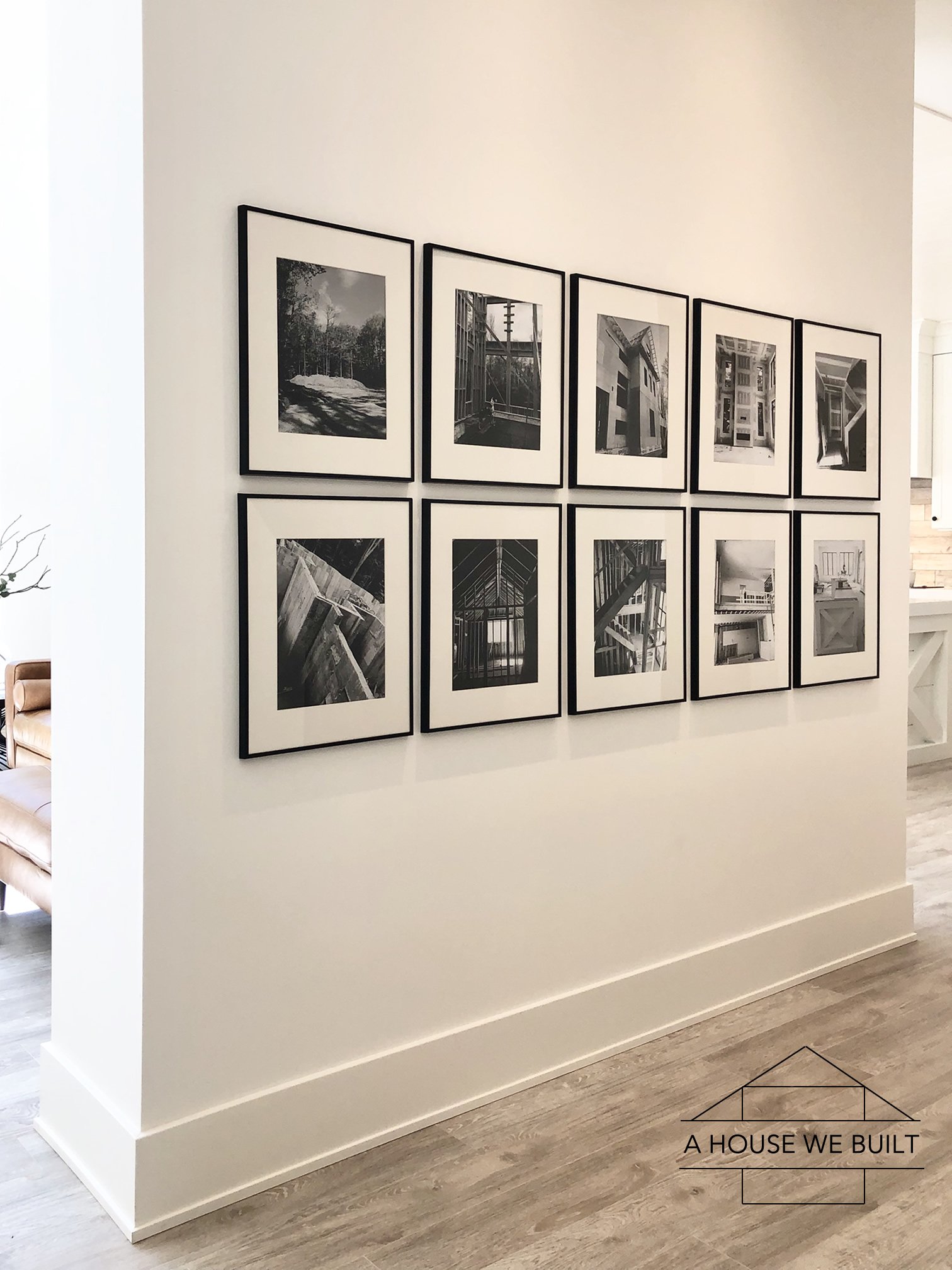 Our hallway gallery wall of black frames (source & size: Amazon) is one of my favorite features in our house and one of the most common questions I get asked about it on our Instagram page is how we chose where to hang them so I've shown a pic here with the "before" to help answer that!
Basically, I used leftover wrapping paper (I buy these huge rolls of 100% recycled paper: Amazon) and not only use it for presents but it's such a useful item to have on hand for projects.
First thing I did was decided on the frames. These are the frames we used: Amazon. Then I cut out the paper in the exact sizes of our full frames and taped them to the wall with frog tape (Amazon) that won't damage the paint and I played around with the configuration, height, and spacing until I was happy with how it looked and that helped me to be really sure about exactly where to put holes in my wall.
Doing these templates before hanging the frames is such a great way to make sure you're going to be happy with the end result and it gives you a lot of freedom to move things around while you decide.
We actually put screws right into the wall. Anywhere where there wasn't a stud we used drywall anchors, but if the screw goes into a stud you don't need one.
From the start of our house design, I always knew I'd want to do a feature wall decor of some kind in this spot so I was pretty confident about putting the holes in our wall. Plus honestly, even if several years from now I decide to do something else, patching holes is so easy so I wasn't worried about it at all.
I absolutely adore our gallery wall! I plan to do several more throughout our house (likely using different sized frames for variety) and I just love how they add both a personal touch as well as being great decor!
For this gallery wall chose to do minimal black metal frames, but I also strongly debated doing white frames as well. I love both looks and might even do some of each in the long run!
SOURCES | Main gallery wall frames (rectangular frames):
SOURCES | Square gallery wall (in our entryway):