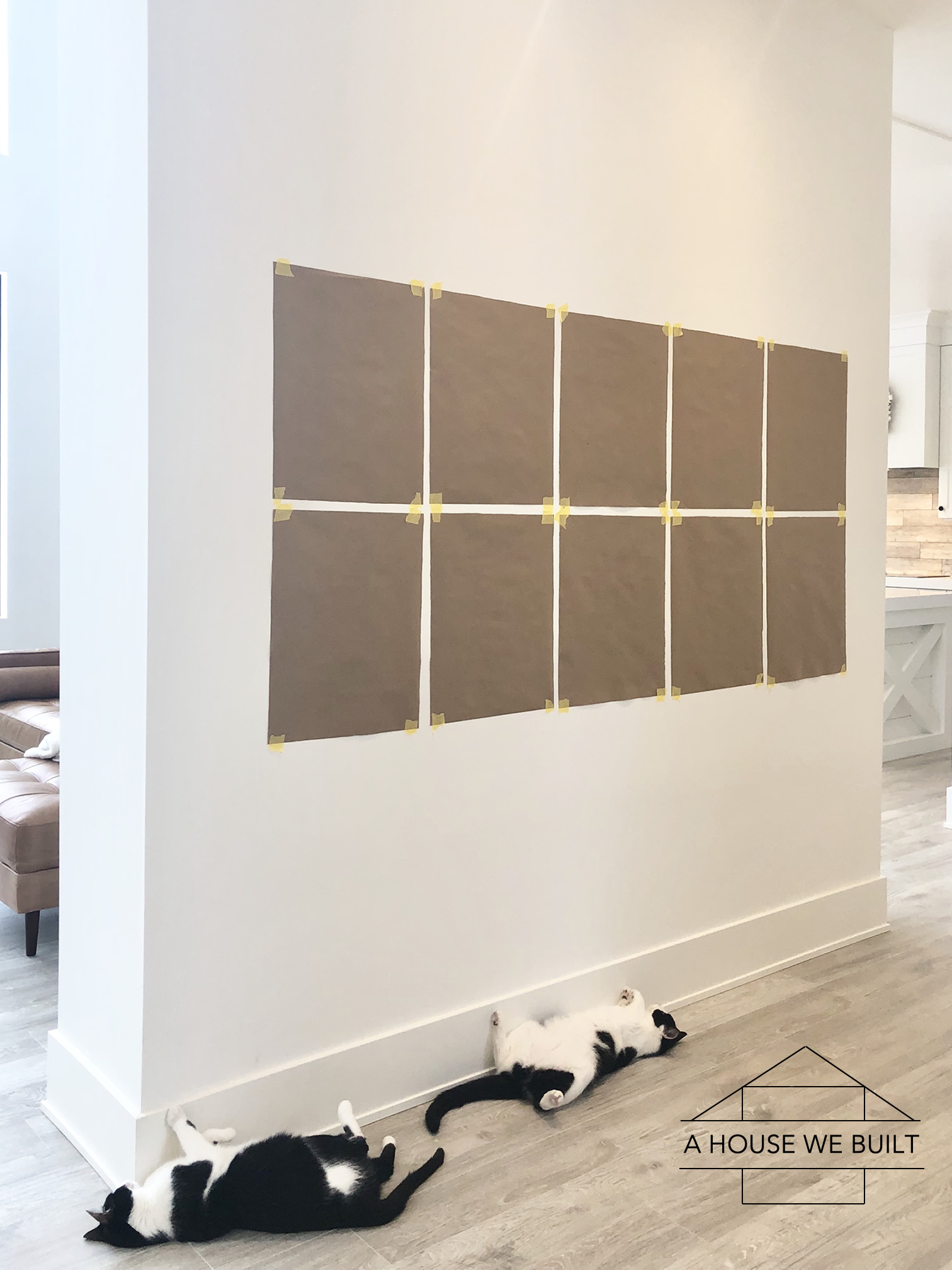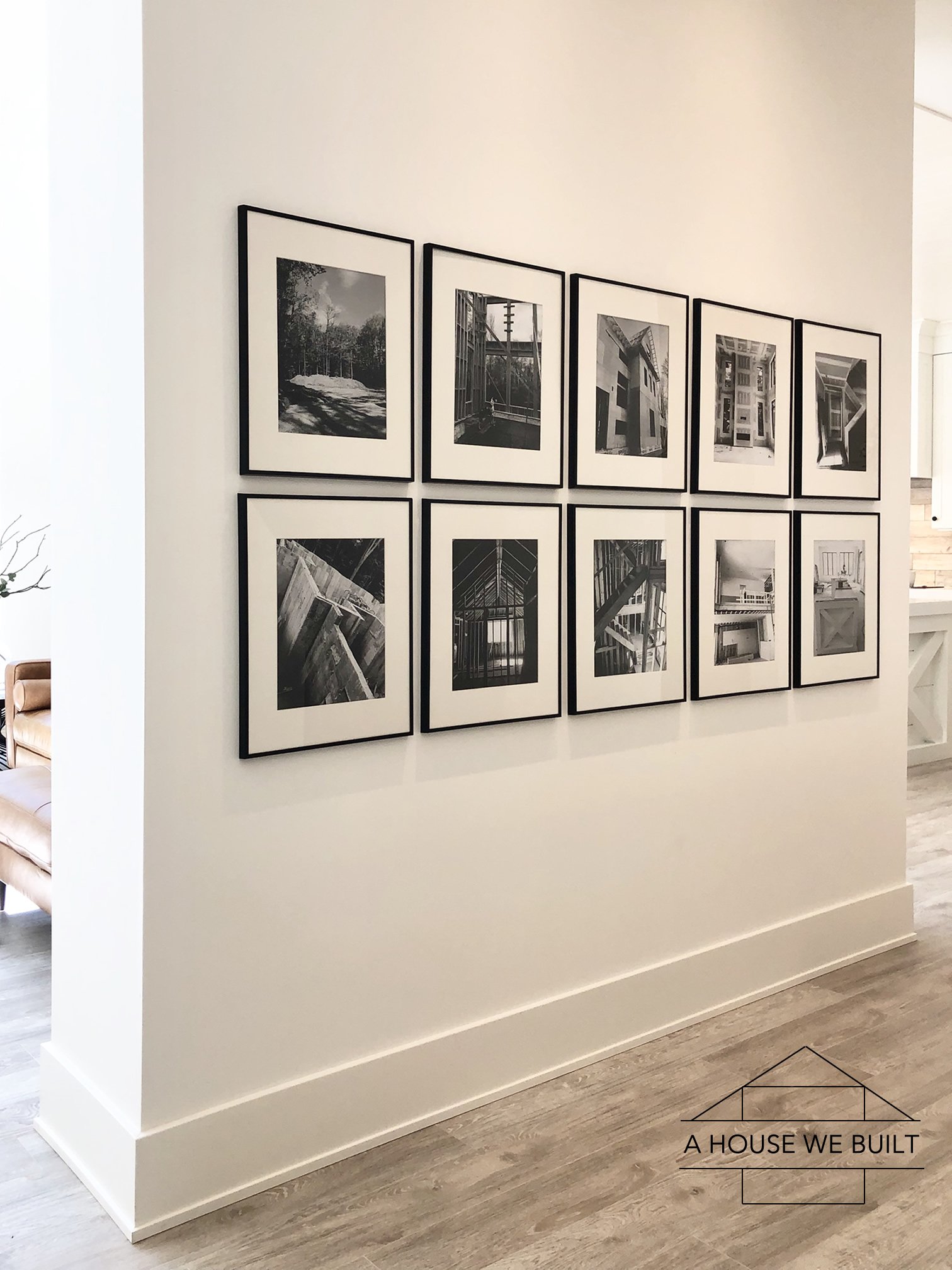 Our hallway gallery wall – frame source & size: Amazon – is one of my favorite features in our house and one of the most common questions I get asked about it on our Instagram page is how we chose where to hang them so I've shown a pic here with the "before" to help answer that!
My favorite method is to use wrapping paper (I buy these huge rolls of 100% recycled paper: Amazon) to cut out templates that are the exact same size as my frames. Then I tape the templates to the wall with frog tape (Amazon) that won't damage the paint and play around with the configuration, height, and spacing until I'm happy with the look.
Once you're happy with the spacing and configuration, check them for level and measure the spaces between the frames, height off the floor, etc to make sure that everything is even and level.
To help get your holes in the exact right place, once you've finalized the placement of your template frames, mark the exact spot on your template where the hanger is located on your frame. This way you can check them for level (and check the distance between the holes etc) without writing on your walls.
Doing these templates before hanging the frames is such a great way to make sure you're going to be happy with the end result and it gives you a lot of freedom to move things around while you decide.
We hang our frames with screws right into the wall, and we use drywall anchors if there isn't a stud.
I absolutely adore gallery walls! They're a great way of adding both a personal touch to your home while showcasing memories and also essentially acting as an art piece!
Here are our frame sources and they're linked to our sizes 🙂
RECTANGULAR FRAME GALLERY WALLS (HALLWAYS):
SQUARE FRAME GALLERY WALLS (ENTRYWAY + SLAT WALL):
You may also be interested in our tutorial on how to make a staircase gallery wall!