This garlic pizza dough flat bread and salad is one of our favorite quick-and-easy meals!! It takes about 15 minutes to make and can be easily modified for picky eaters or allergies but we absolutely love it around here so I thought I'd share the recipe!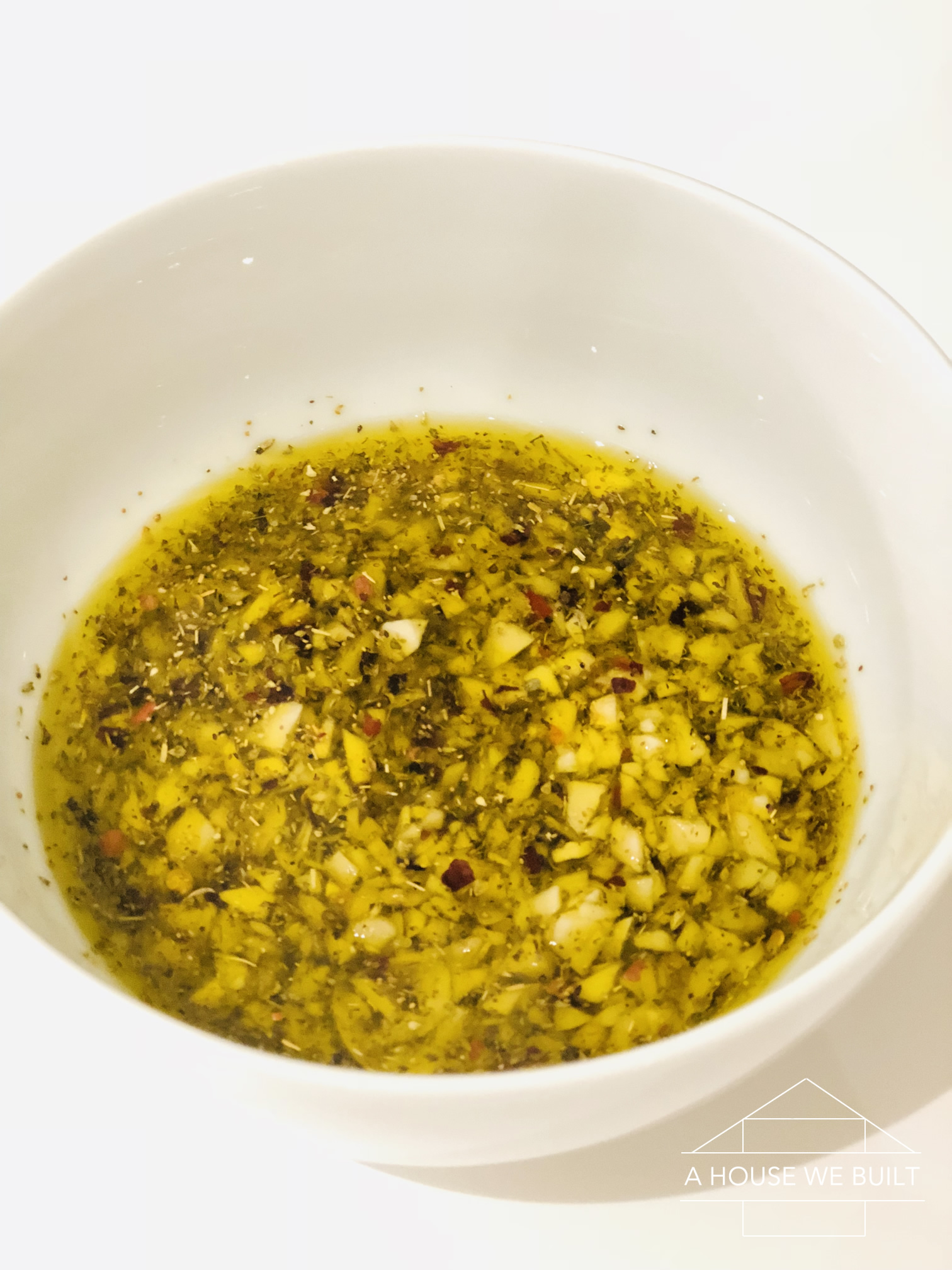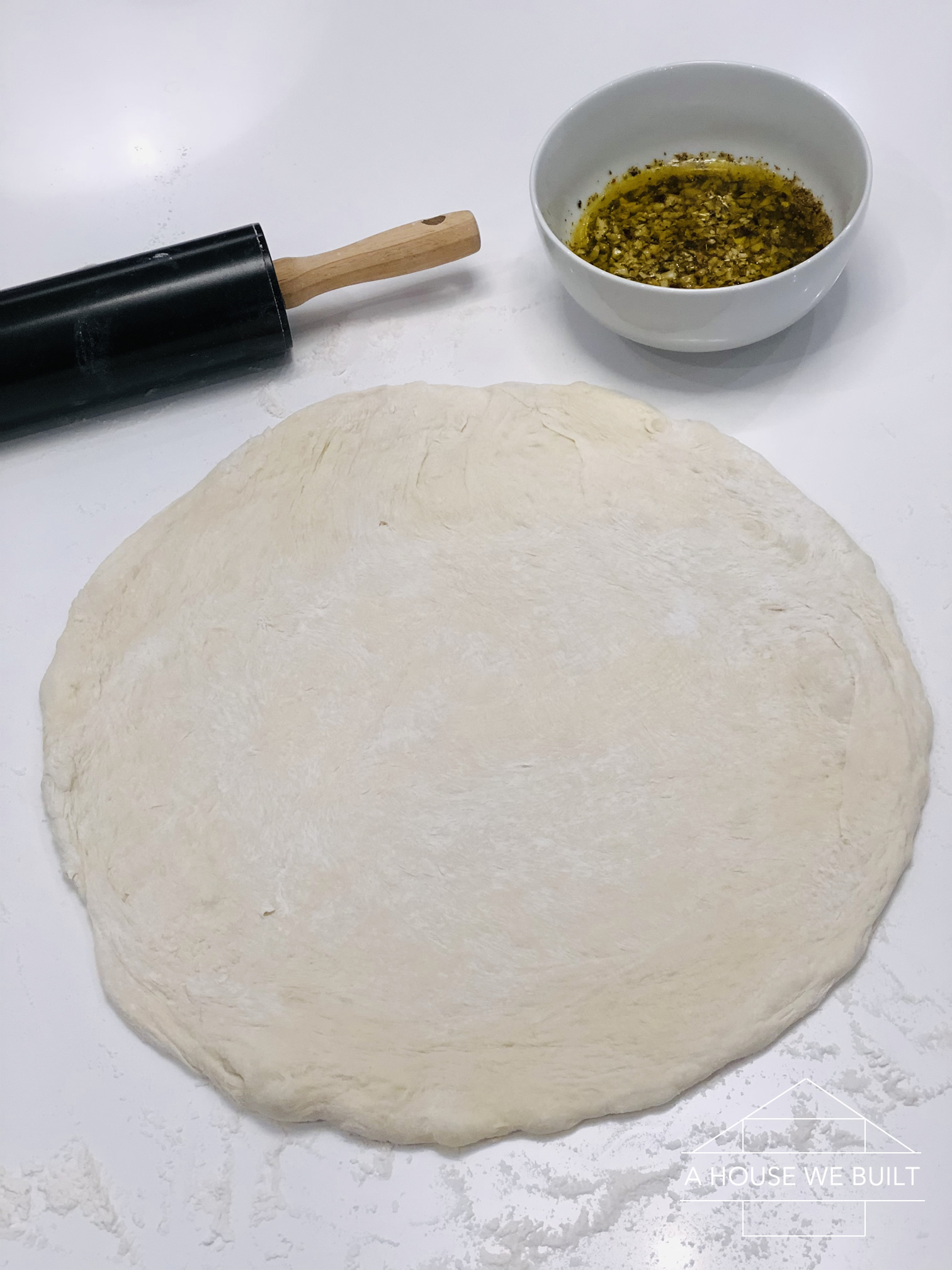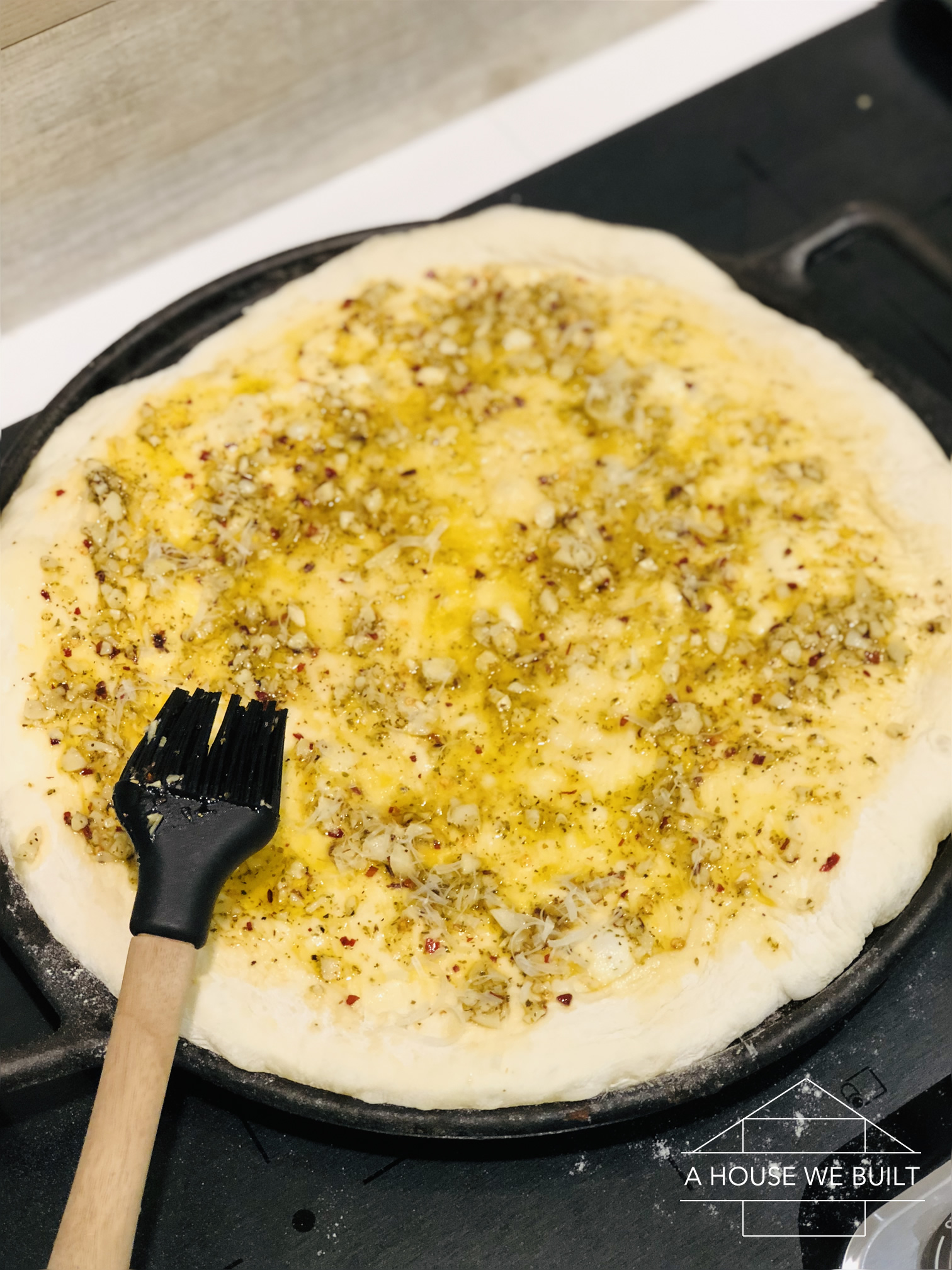 We buy dough in frozen balls from a local bakery. We buy 20+ at a time and keep them in our freezer and whenever we make this (or pizza) we just set one of the dough balls out on the counter for 5-6 hours to thaw.
Garlic oil: Finely dice as much garlic as you'd like (we love garlic so we do a small handful). Dice it with a knife, don't crush it. Dicing it makes it less 'garlicy'. Then add in enough olive oil to cover the diced garlic plus a generous shake or two of dried oregano, a bit of red pepper flakes, and salt and pepper to taste. (A less garlicy alternative is to do the same mixture with garlic powder instead of garlic pieces.)
Crust: Preheat your oven to 500 *with* your pizza stone in it (we use a cast iron pizza stone like this: Amazon). Roll out your dough ball on a lightly floured surface until it's the desired shape and about half an inch thick. Once your pizza stone is fully heated, transfer the dough to the hot stone (carefully!!), brush on the garlic/oil mixture, and sprinkle on a little parmesan or pecorino romano.
Bake at 500 for literally like 5 minutes. Watch it carefully!!! As soon as the crust starts to brown it's done!
Side salad: Mixed greens, cucumber, tomato (or whatever you prefer). Dressing: 2 glugs olive oil, couple dashes balsamic vinegar, 2 drops of honey, garlic powder, red chili flakes, salt, pepper to taste. Optional: add crumbled goat cheese on top). Serve and enjoy!! PS: makes great leftovers.
Also can I just say that I'm seriously loving that table garland (this is the one I used: Wayfair) and am tempted to keep it there the whole year round lol. Ok maybe not. But you totally could!! It's perfect for every season!