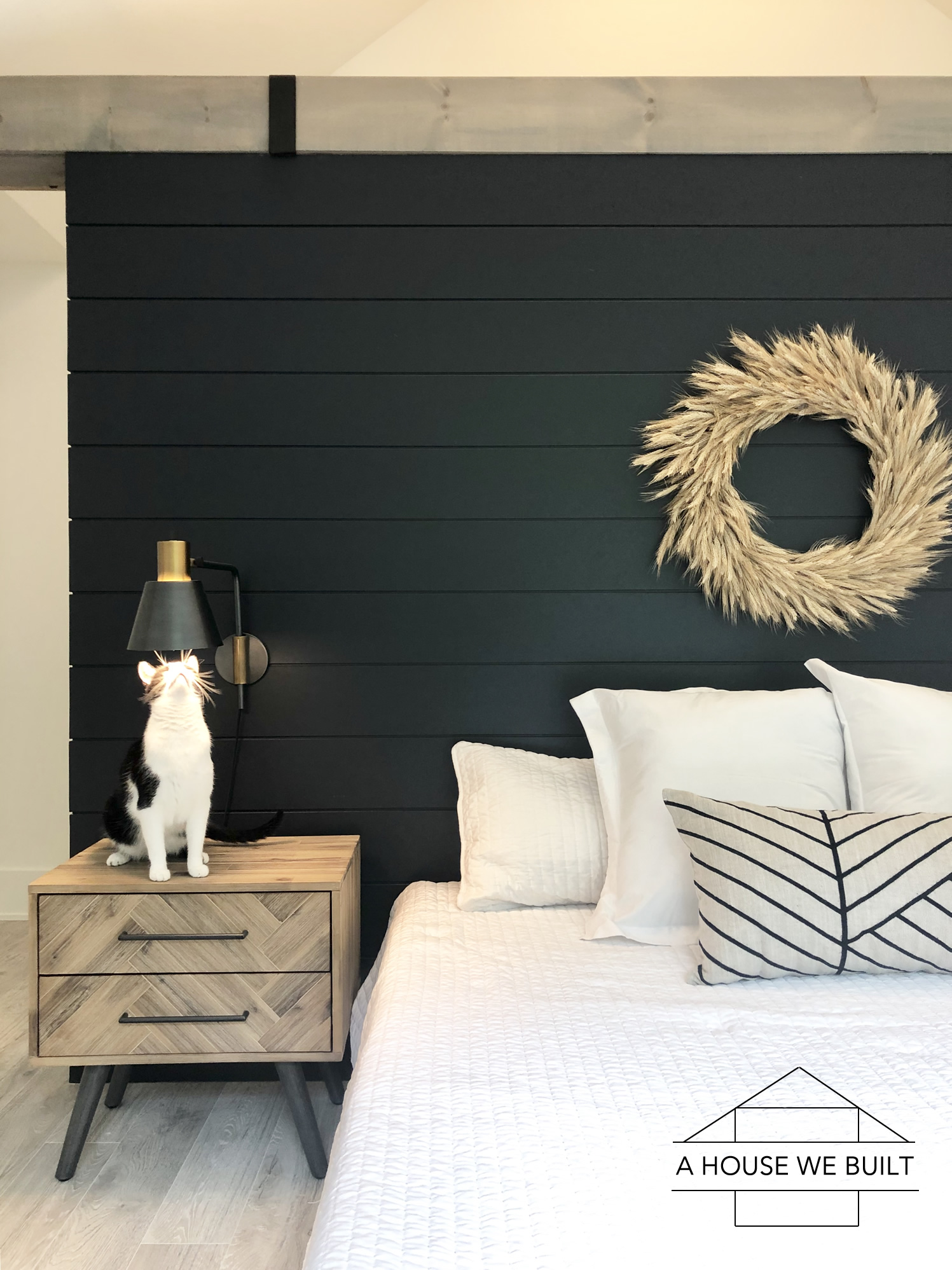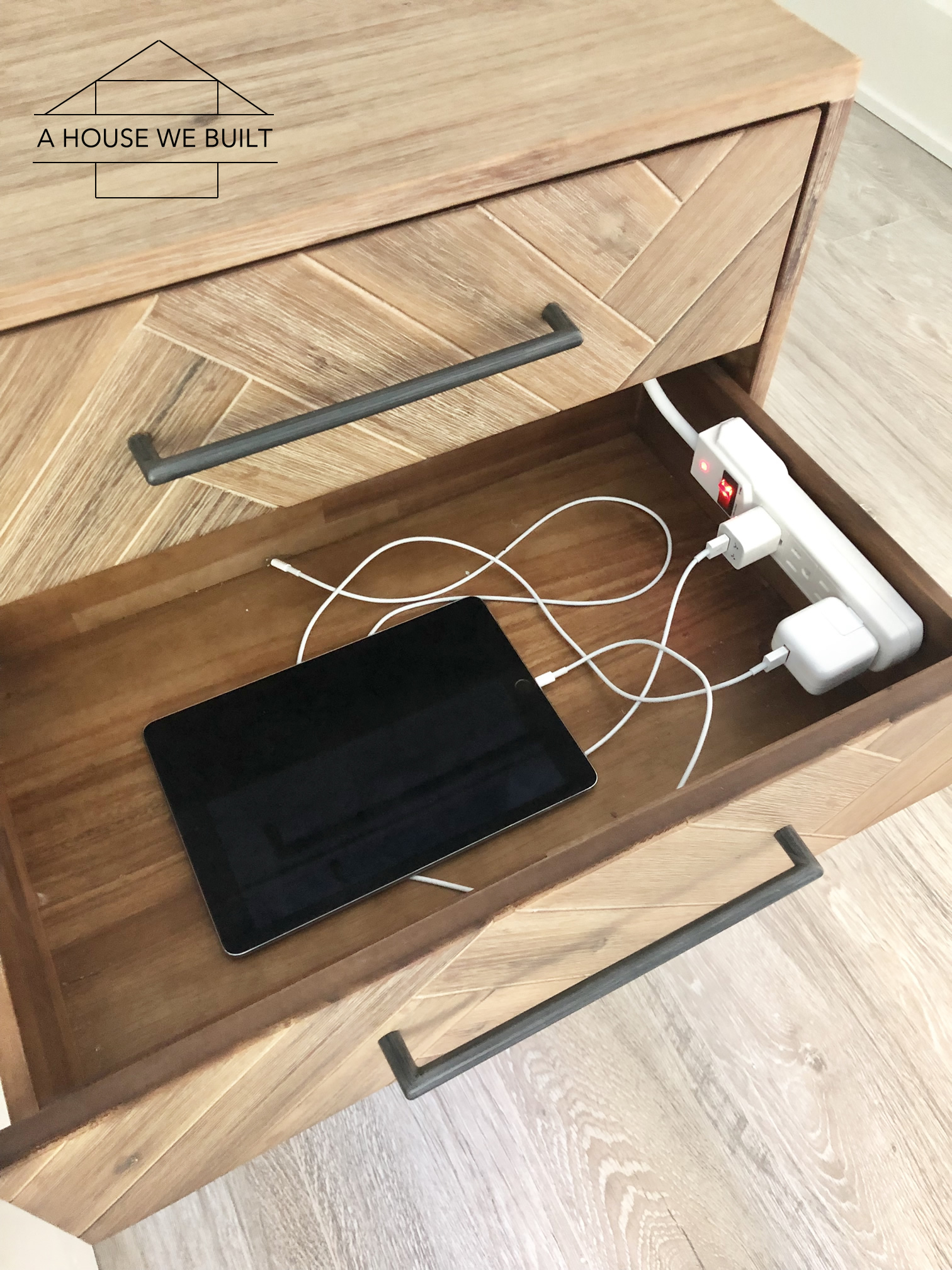 Ever since I mentioned that in our master bedroom and guest bedroom we turned the bottom drawer of our nightstands into "charging stations", I've been asked what they look like so if you've been curious about that, then here's a pic inside one of the drawers!
What we did could be done on any 2-drawer nightstand, or at least a nightstand with a drawer that's positioned somewhat lower down. Basically we just drilled a hole at the back for the power strip's cord to go through and then attached the power strip to the side of the bottom drawer so that you can easily plug in your electronics there without any messy wires visible!
You have to pull enough of the power strips cord into the drawer for the drawer to be able to open and close without it catching at the back (this length will depend on your drawer) and, again this will depend on the configuration of your specific nightstand, but in ours I just let the extra length pool in the space behind the drawer – so it's inside the nightstand box, but not in the drawer.. You also have to attach the power stop low enough on the side of the drawer so that the drawer can close.
As for the wires going into the wall, I just bunch them up and tie them together behind the body of the nightstand. If you do this carefully, they basically disappear.
Nightstand sources:
Our nightstands: Wayfair (they go in and out of stock)
Other master bedroom sources: