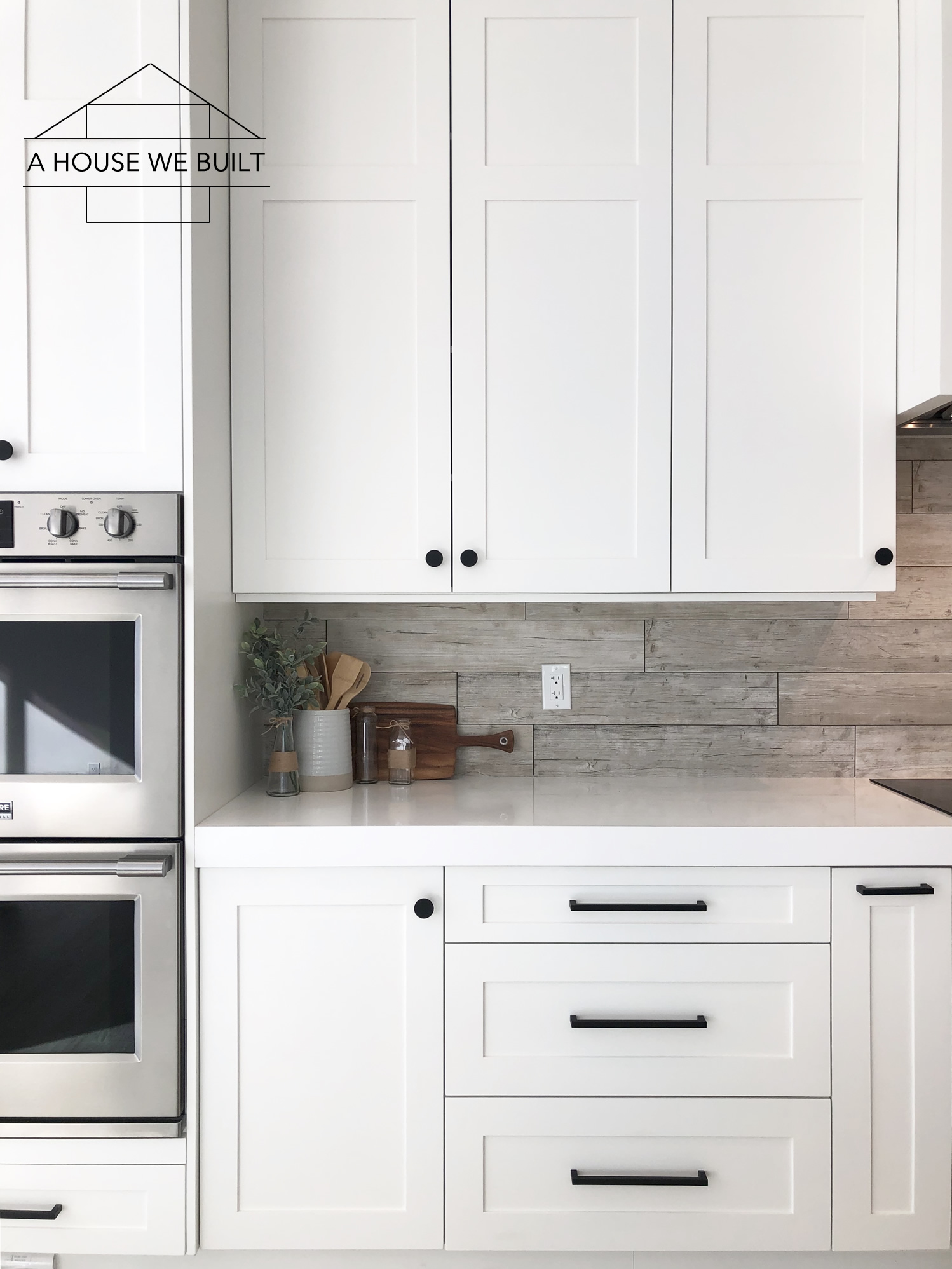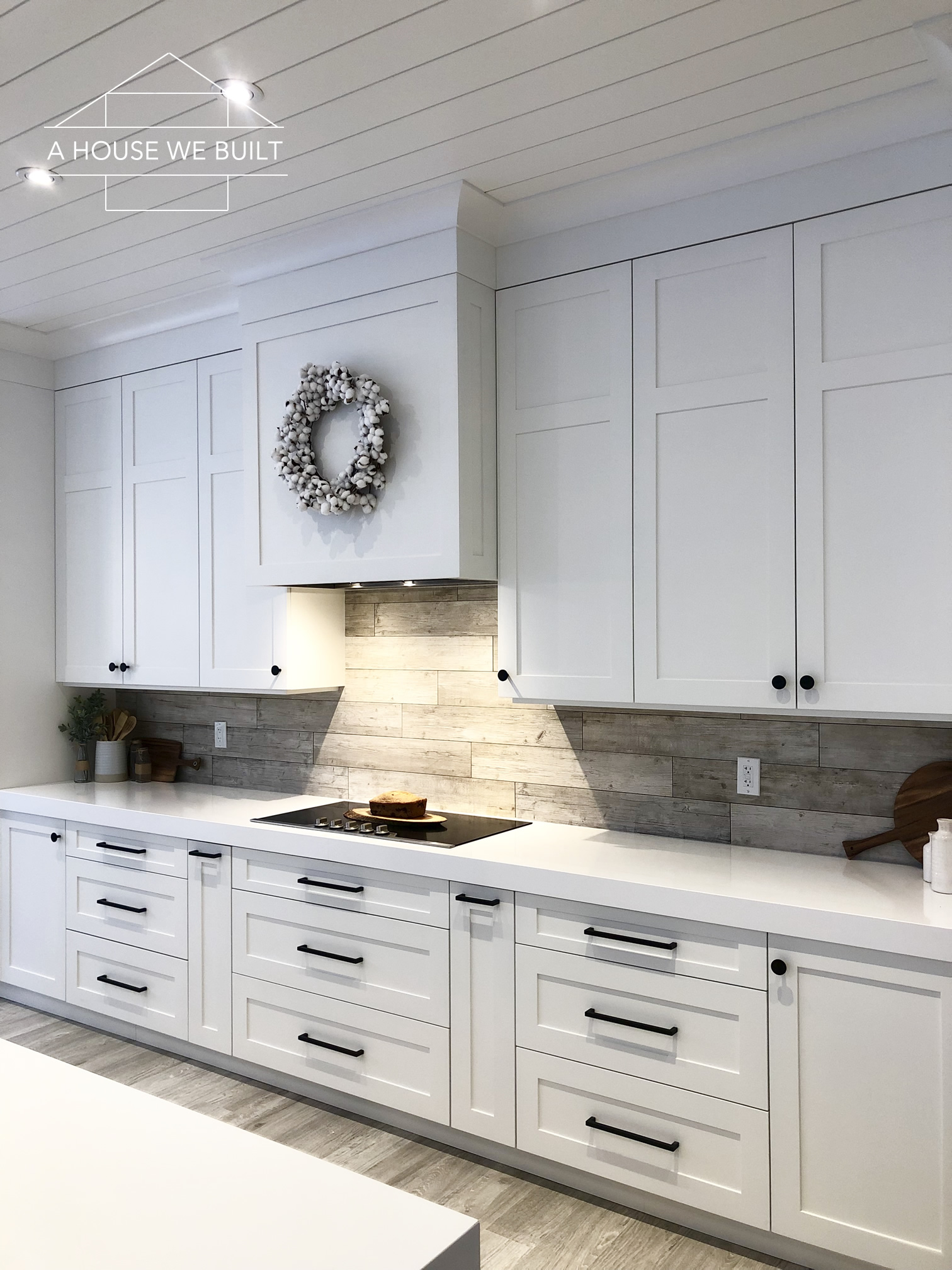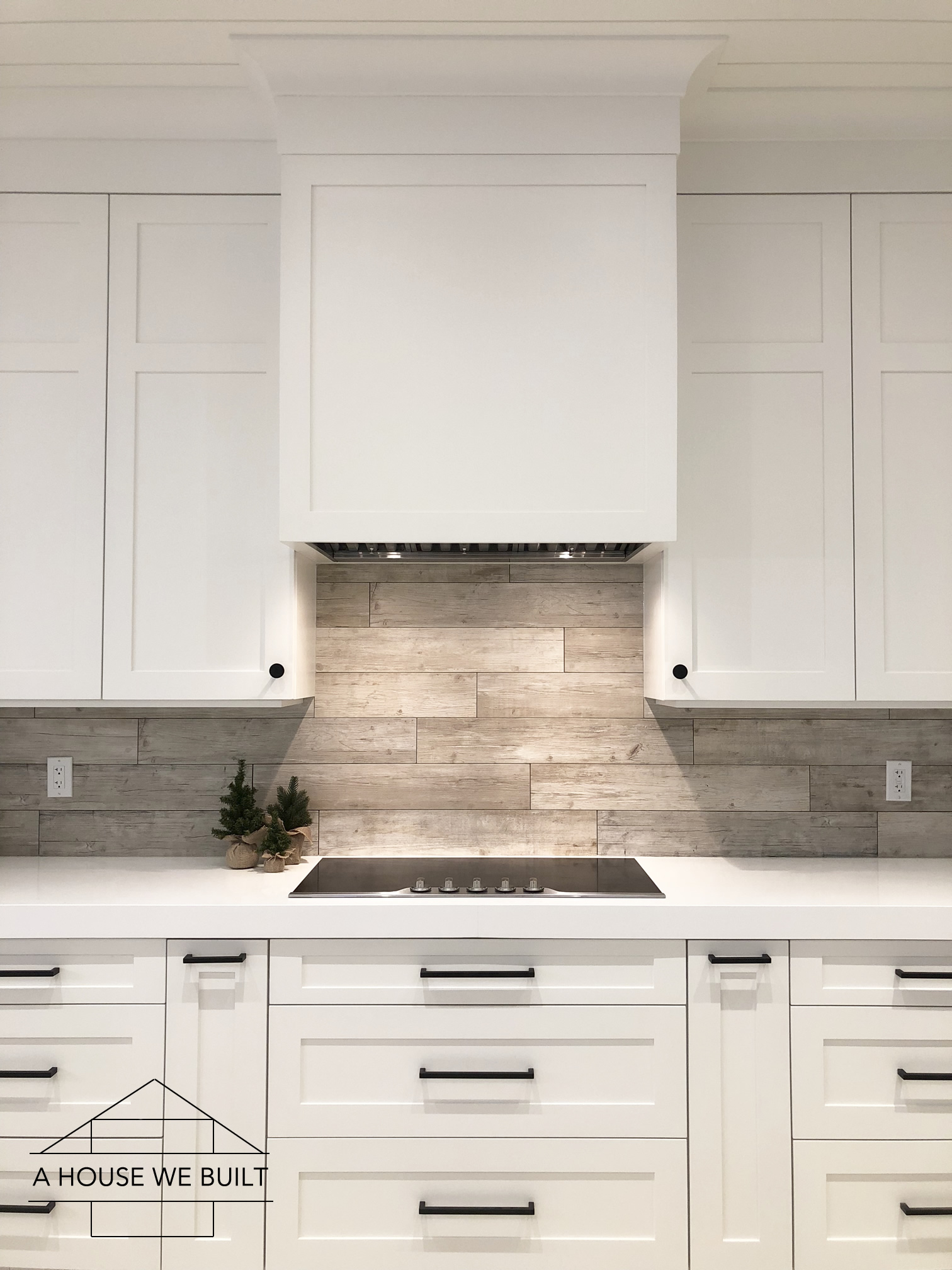 Hardware sources:
Decor sources: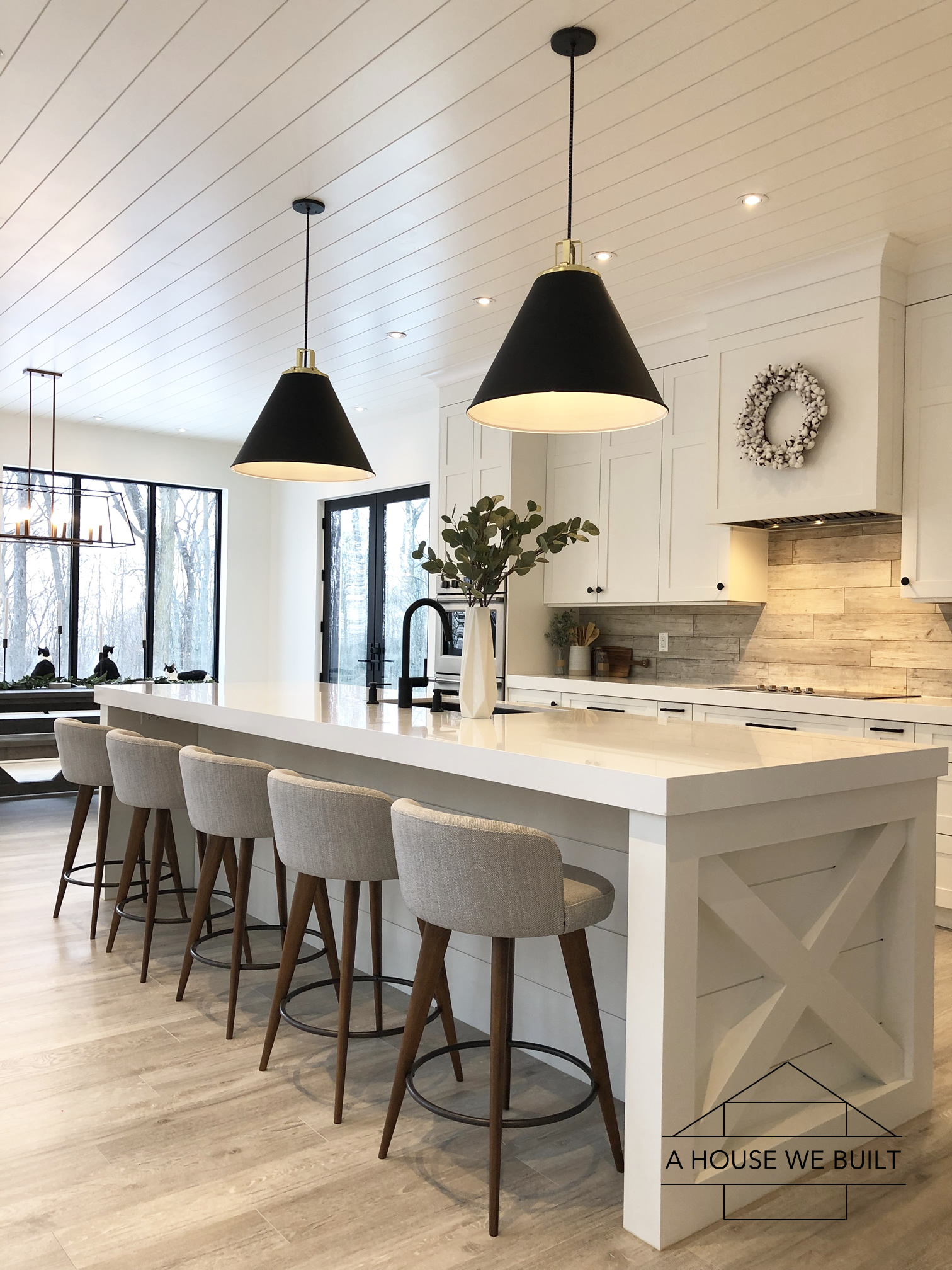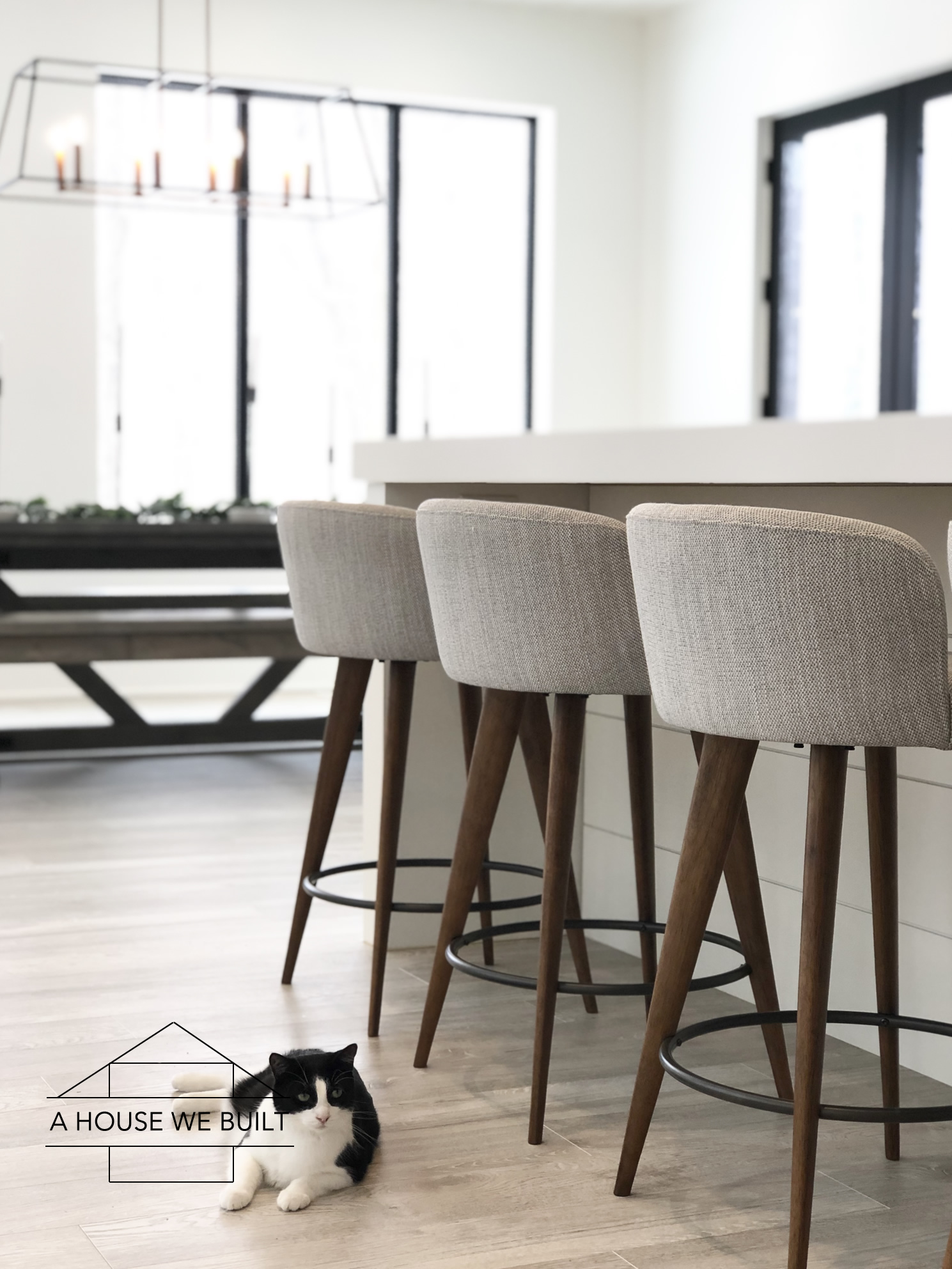 Lighting & barstools:
Drawer organizer sources: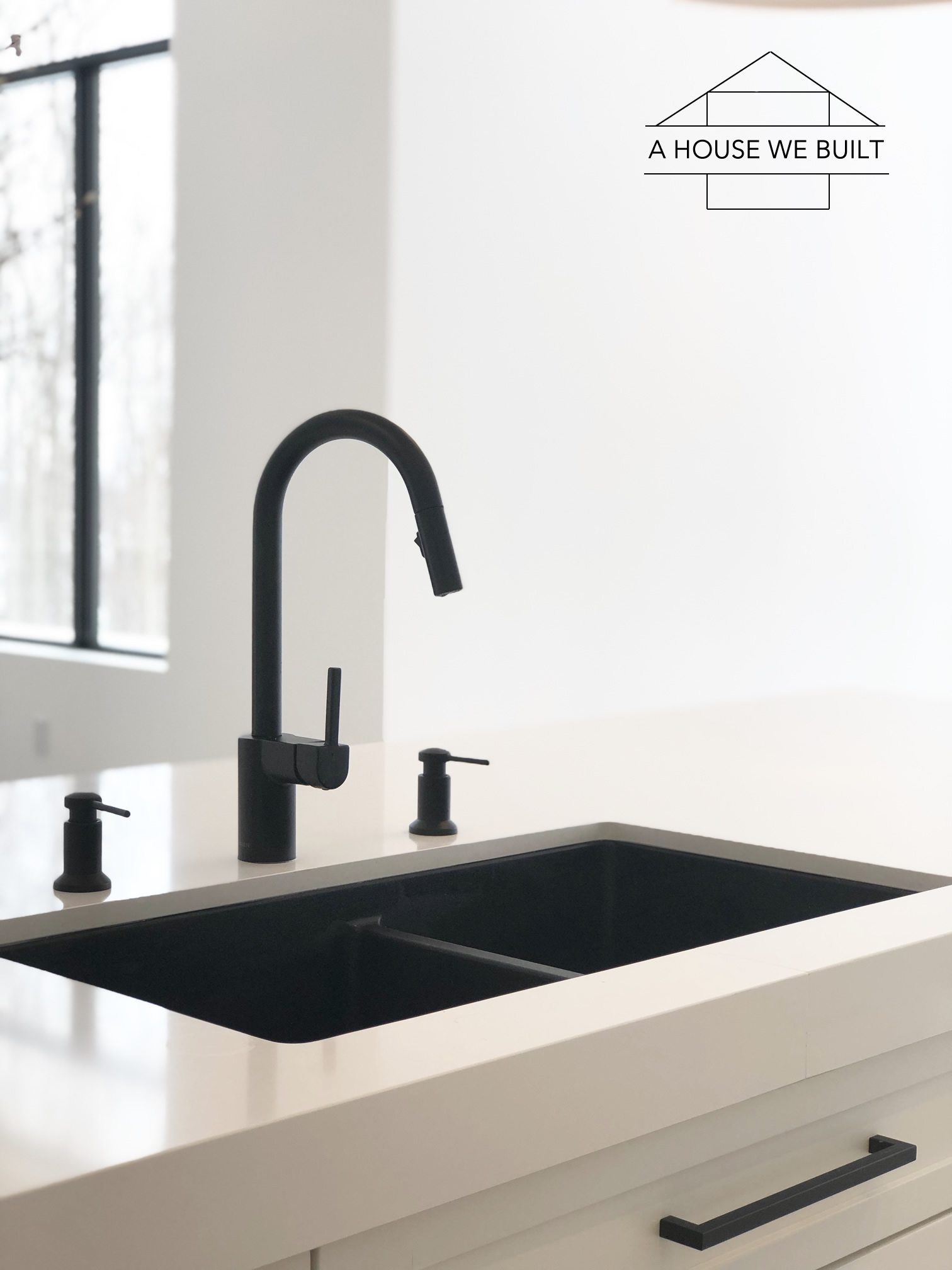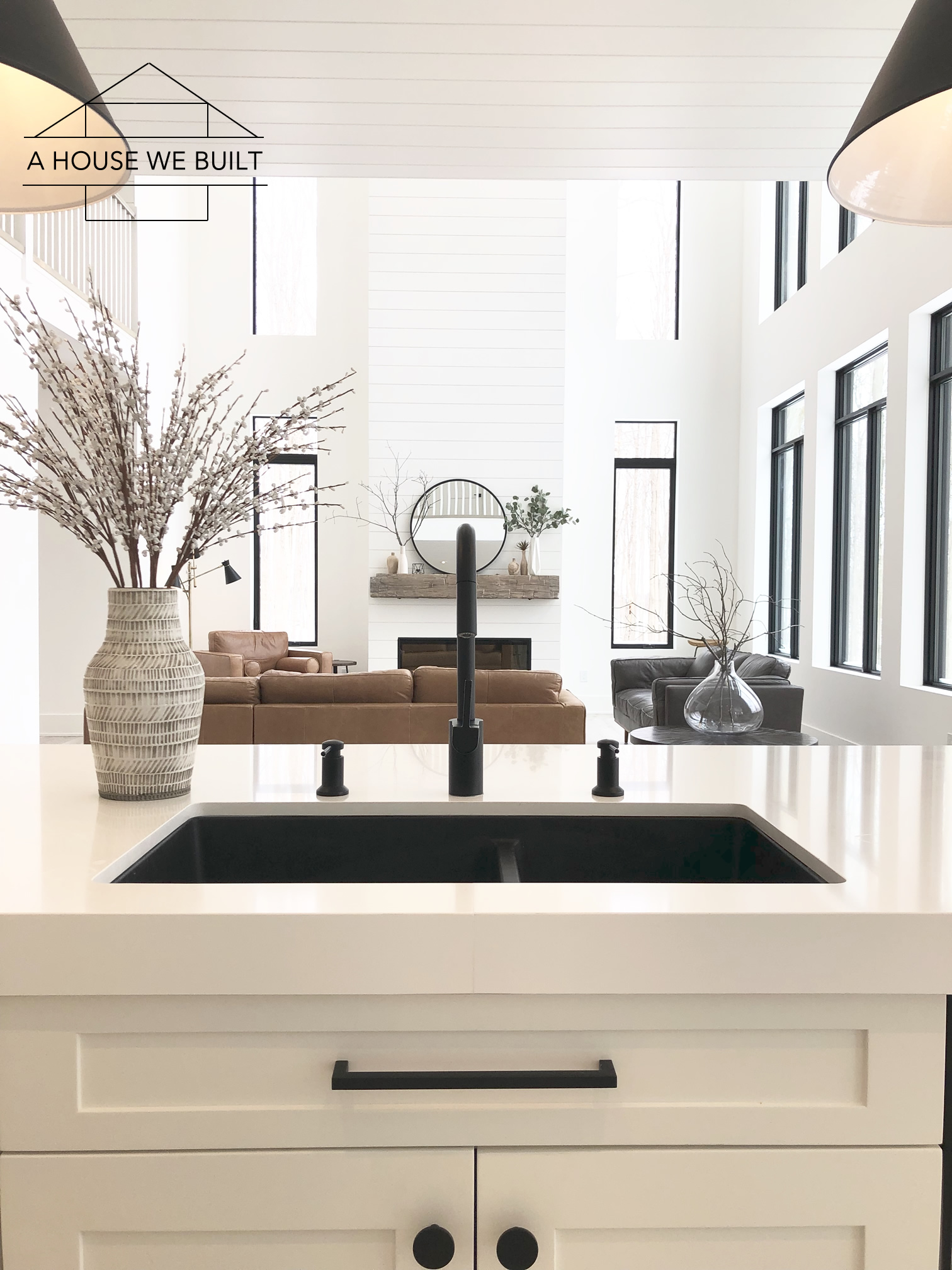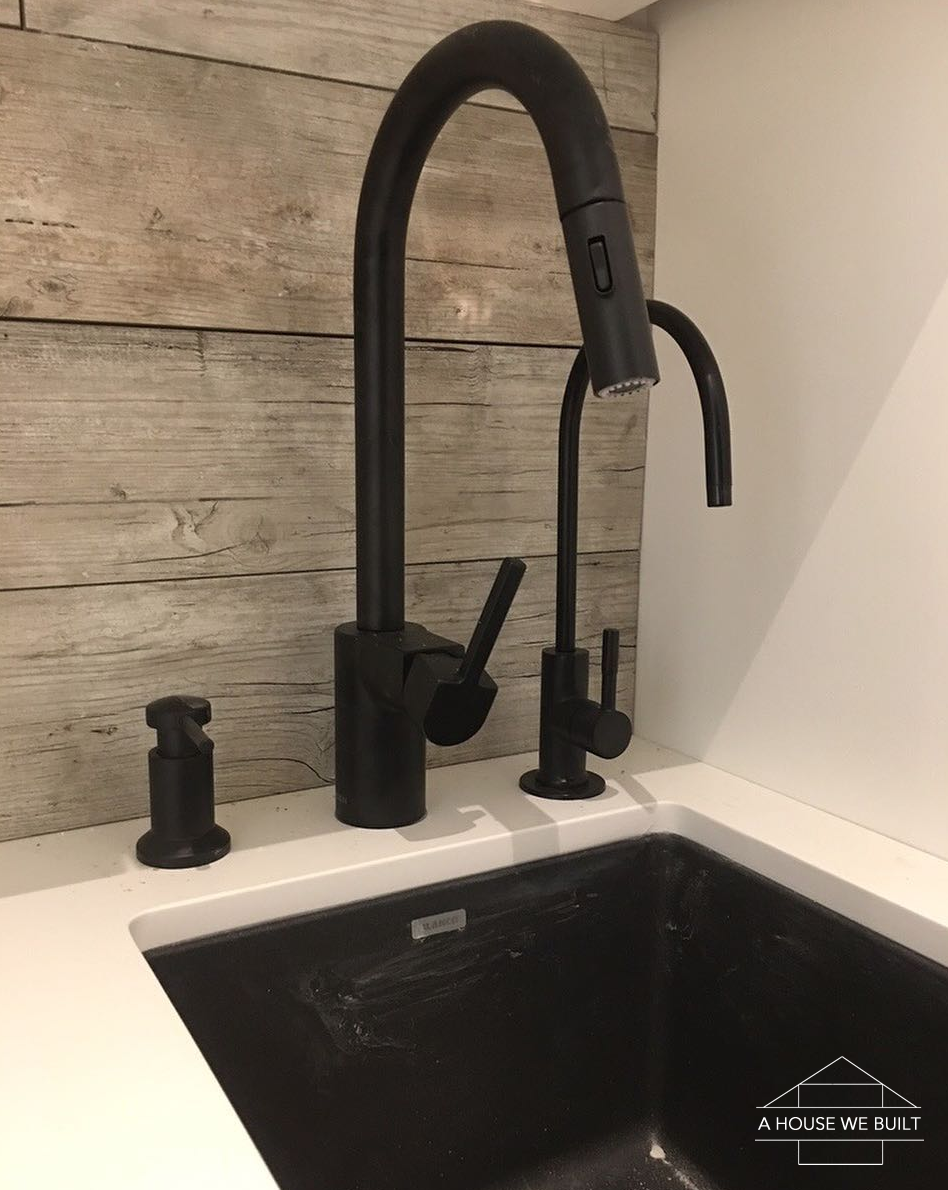 Kitchen fixtures & sinks:
Coffee station sources:
Misc sources:
Black/white polka dot baking dish: Wayfair
Appliances sources (we bought everything except the range hood through Home Depot Appliances):
Other sources:
Backsplash is tile.
Counters are white quartz.
Flooring is laminate.
Cabinetry is designed by us and custom made by a local company. Color: BM Simply White.