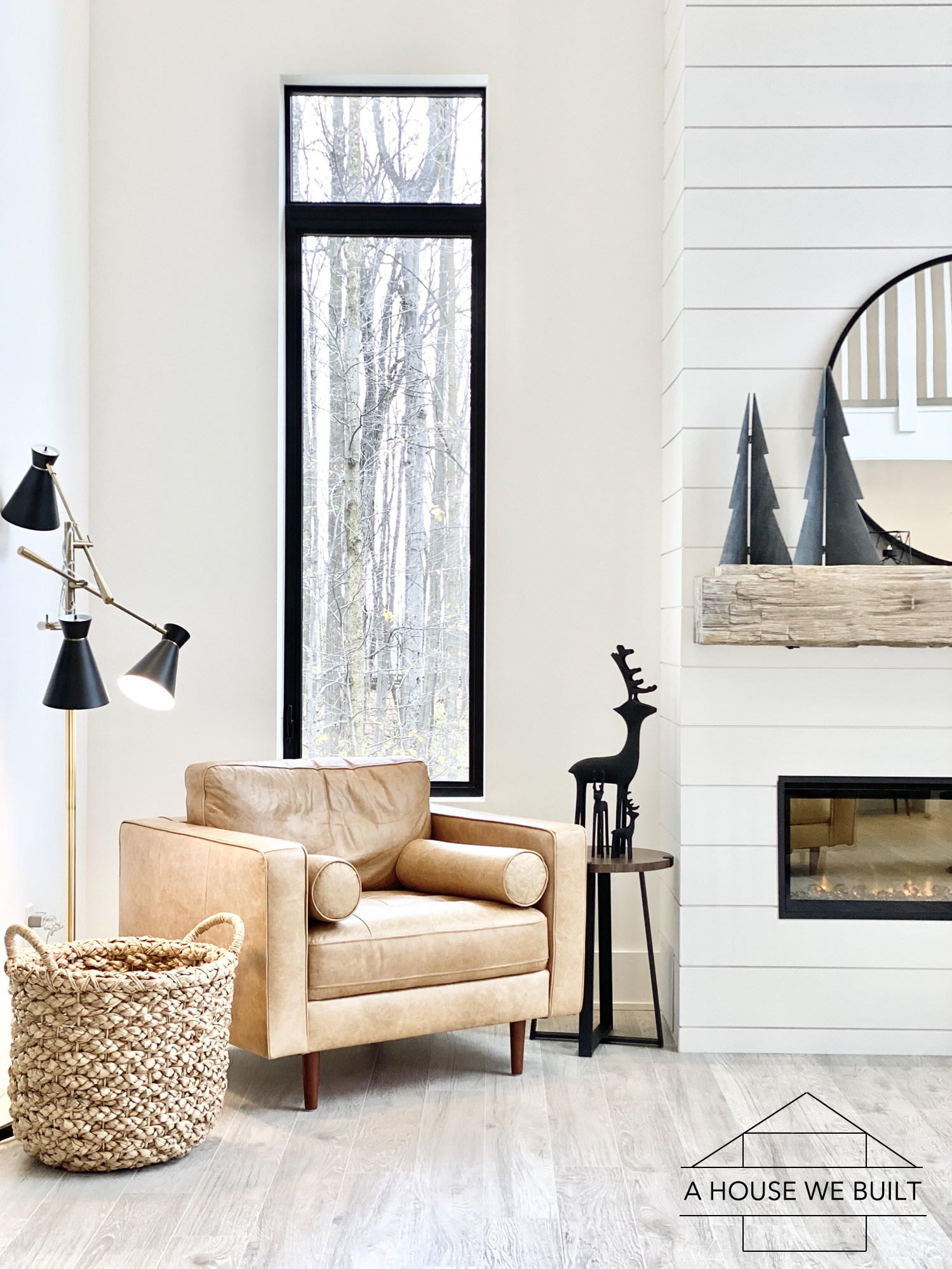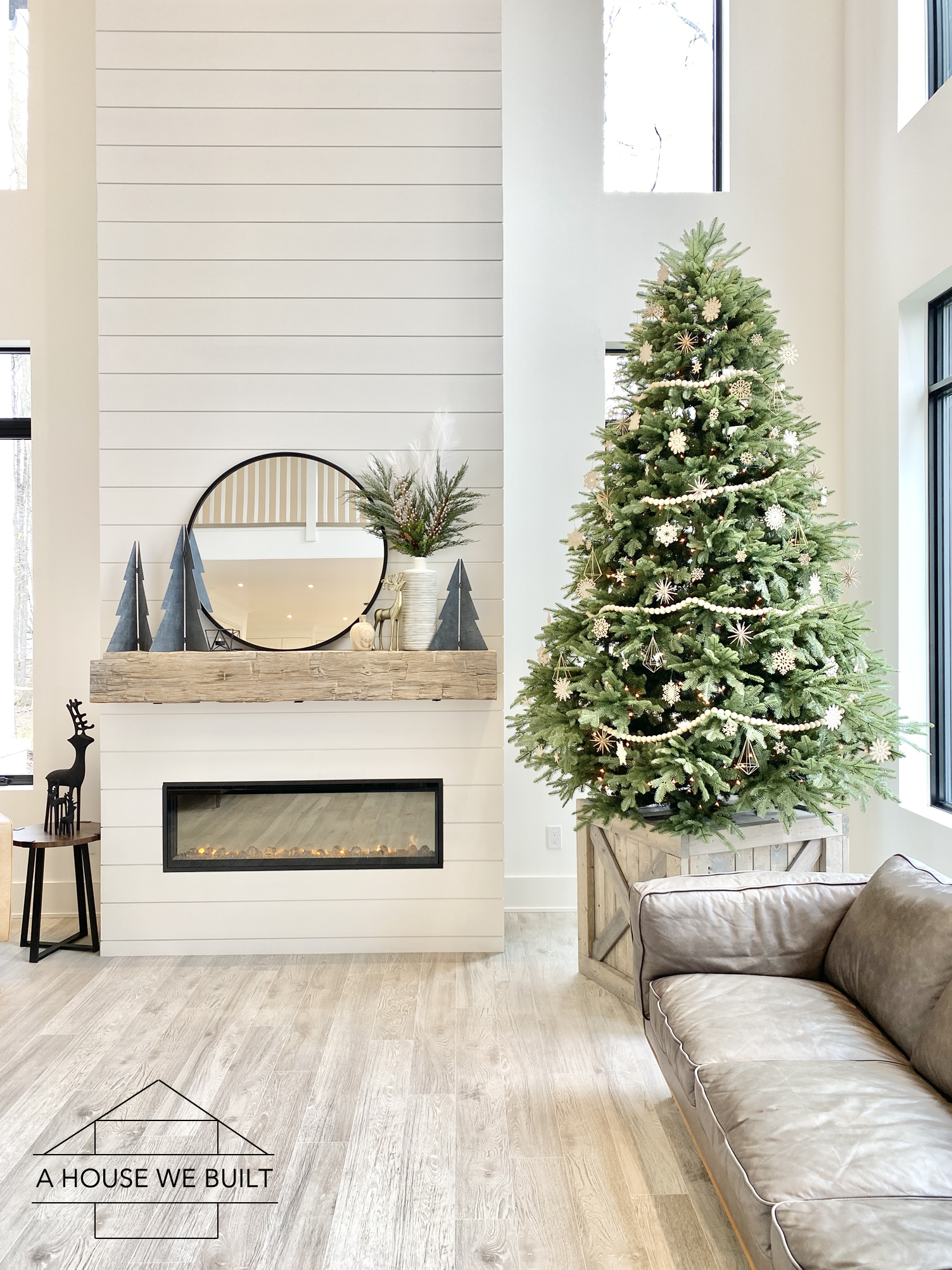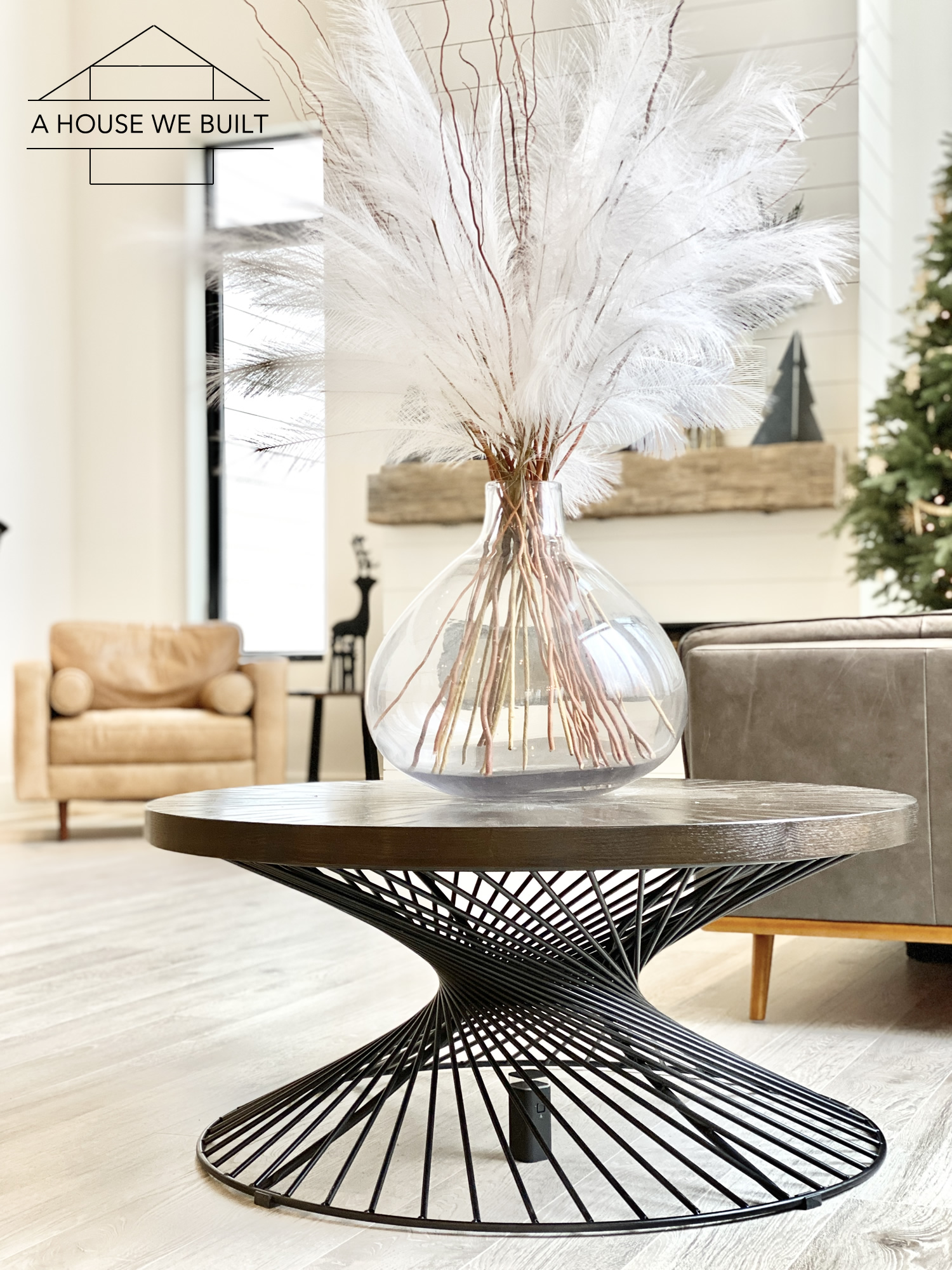 Fireplace mantel decor:
Christmas tree:
Coffee table corner sources:
Armchair corner sources:
Couch sources:
Leather care sources:
Leather conditioner: Amazon (this stuff is amazing!!!!)
Misc sources:
Rug options:
AV Sources:
We have an Apple TV in the fireplace column nook, wired in with Ethernet
1x Polk Audio 255c-RT center channel speaker: Amazon
2x Polk Audio RC85i: Amazon
2x Polk Audio RC80i: Amazon
We picked these because they're white, simple, and met my standards for "best quality at reasonable price"
We don't have a surround-sound receiver yet, mostly because we've chosen to not have a TV in our living room so we just have a small stereo receiver (Amazon) so we can listen to music
Misc:
Paint color: BM Simply White. Walls/ceiling: flat, trim/shiplap: satin.
Shiplap: Tutorial & Info
Flooring: laminate Lionel by Evoke (possibly no longer available)
Ceiling height and more listed on our home page in FAQs.
Looking for a previous version of our mantel decor? Click here for past decor!
And just because I always get asked "Where is your TV?!", I'll quickly answer that we chose not to put a TV in our living room. Instead we built a full home theater room in our basement. For more info and to see pictures of it, visit our Theater Room Sources Page and/or our Basement Sources Page.