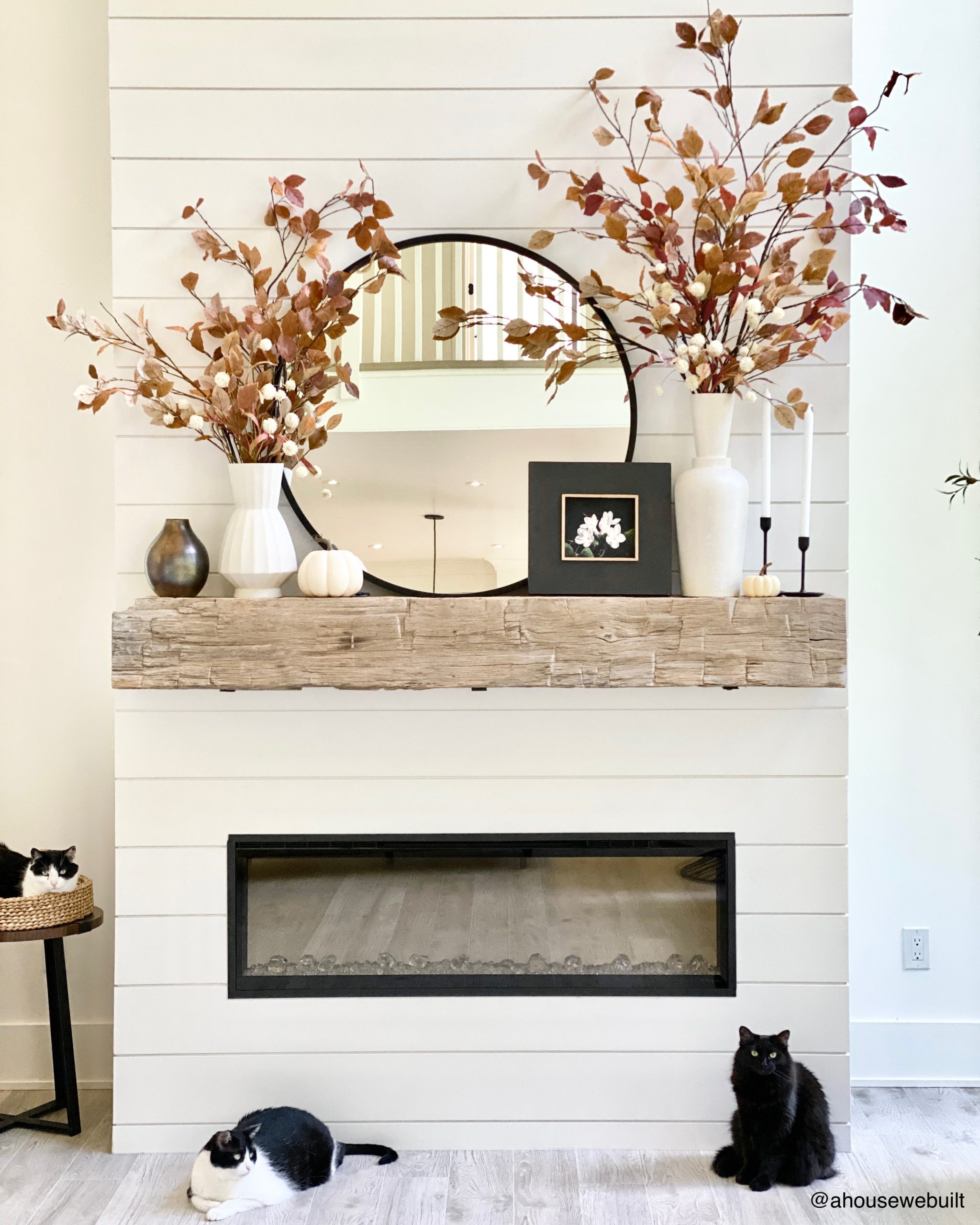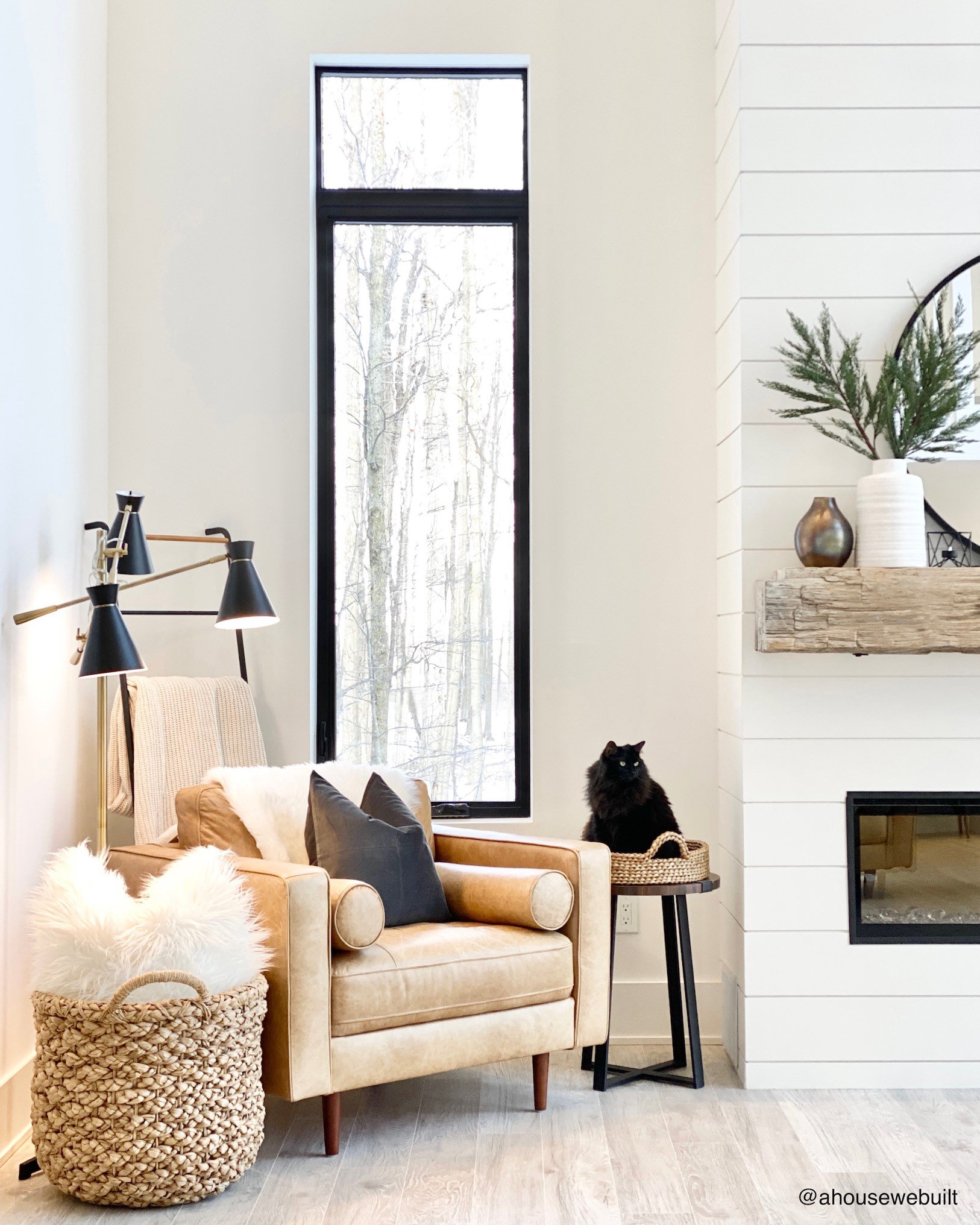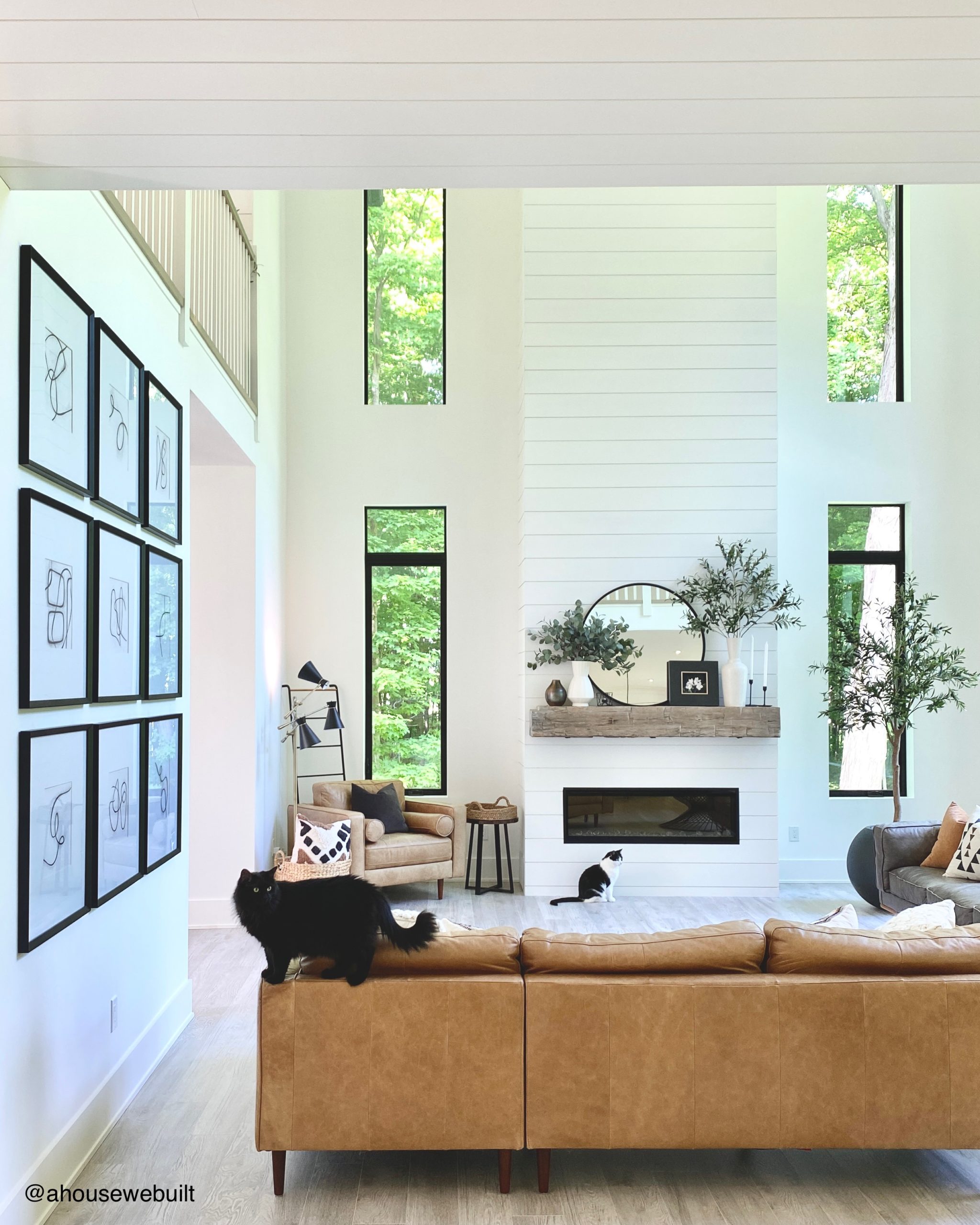 Christmas decor:
Mantel decor:

Gallery wall:
Tree corner:

Armchair corner sources:

Coffee table corner sources:

Seating sources:

Leather care sources:
Misc sources:
Rug options:
Fireplace nook AV sources (we only use this for listening to music since we chose not to do a TV here, but it has everything wired in for a TV option too):
General info:
Paint color: BM Simply White. Walls/ceiling: flat, trim/shiplap: satin.
Flooring: laminate Lionel by Evoke (possibly no longer available)
Windows: SW Tricorn Black | Fiberglass, custom made
Ceiling: 20-ft
Looking for a previous version of our mantel decor? Click here for past decor!
And just because I always get asked "Where is your TV?!", I'll quickly answer that we chose not to put a TV in our living room. Instead we built a full home theater room in our basement. For more info and to see pictures of it, visit our Theater Room Sources Page and/or our Basement Sources Page.

To explore other rooms in our home, click here for our website roadmap.
To follow our daily progress and house projects, follow us on Instagram @ahousewebuilt.