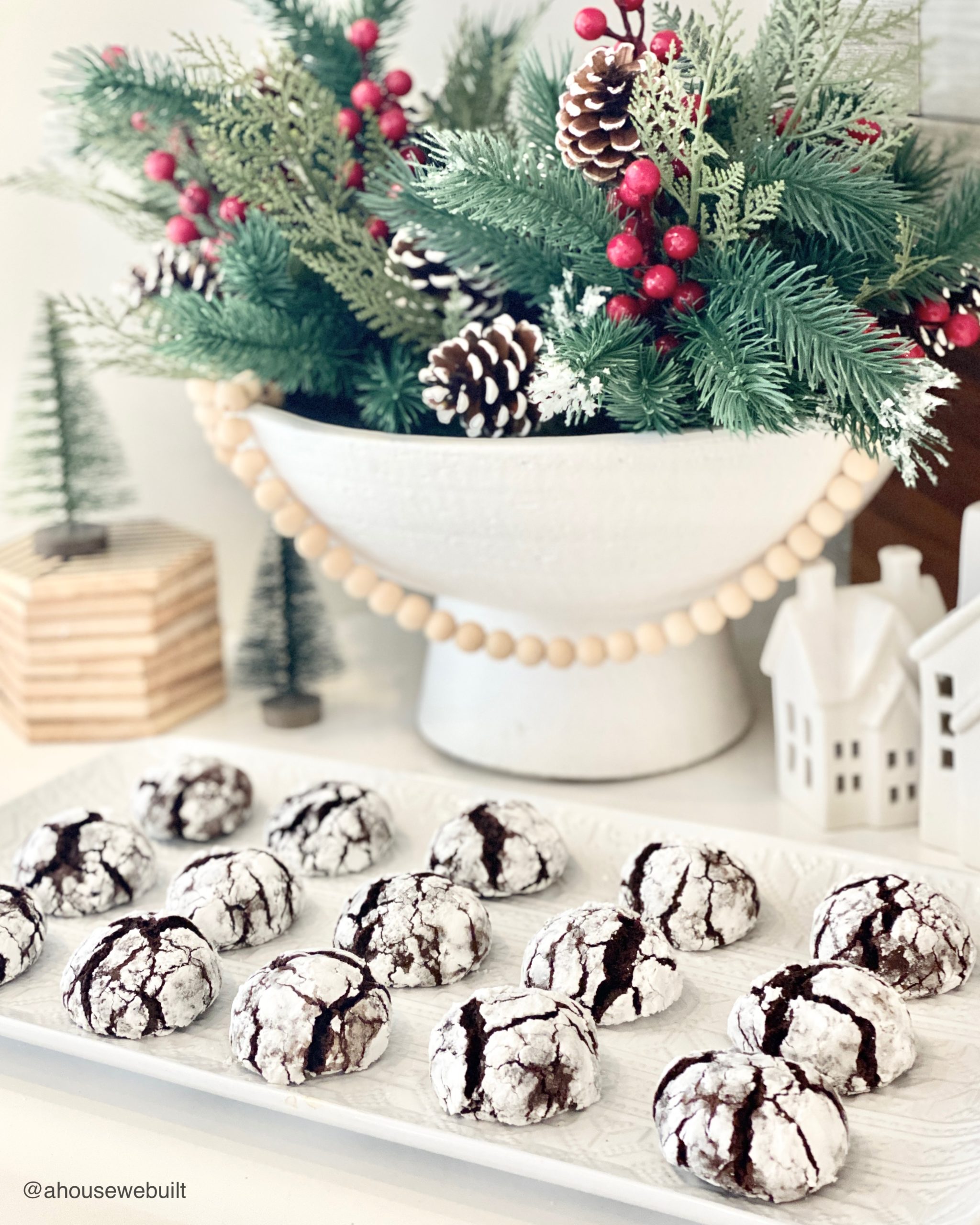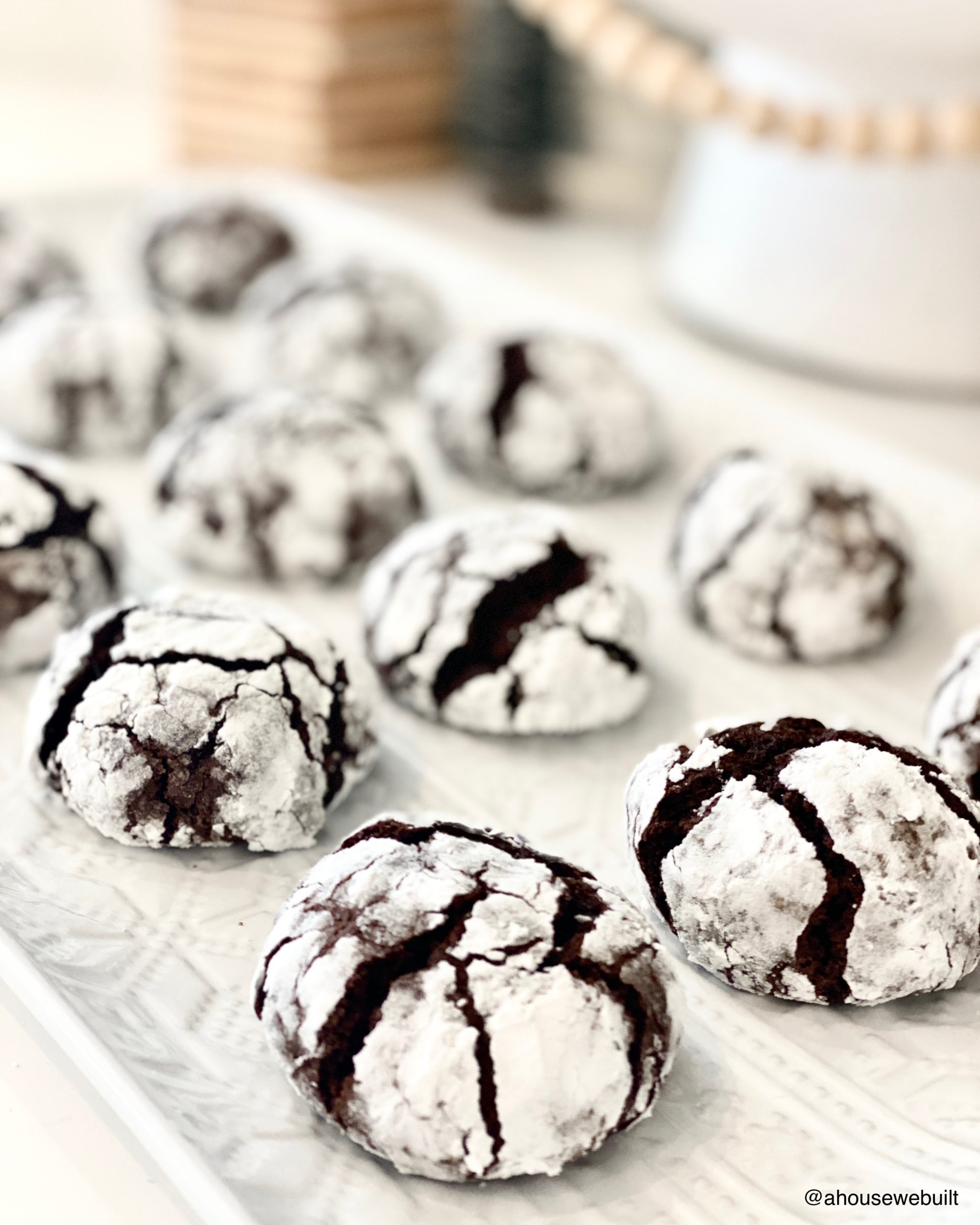 These chocolate crinkle cookies are so pretty and also delicious – one of our holiday favorites!
Dry ingredients:
1 cup flour
1/2 cup cocoa powder
1 1/2 tsp baking powder
1/4 tsp salt
Wet ingredients:
2 eggs
2 tsp vanilla
1/2 cup white sugar
1/4 cup brown sugar
1/4 cup butter at room temp (I use vegan butter)
Optional additions:
Small handful crushed nuts (pecans, walnuts, peanuts)
Small handful shredded coconut
Anything else you can think of
Other ingredients:
Small bowl of powdered sugar (to coat the cookies)
Dough instructions:
Mix dry ingredients together in a bowl.
Mix wet ingredients together. You can do this by hand but I just used my mixer.
Combine wet + dry ingredients until it forms a slightly sticky dough. (Note: if you plan to add in extra crushed nuts etc, now's the time.)
Wrap dough and refrigerate for a couple hours (I did mine overnight).
Baking instructions:
Preheat oven to 350*.
Line a baking sheet with parchment paper.
Take dough out of fridge and allow to warm up on the counter for 30 mins.
Make little round dough balls about 1 inch in diameter by rolling it between your palms. Make all your cookie balls first and place them on the baking sheet.
When all your cookie balls are made, roll each one in powdered sugar until fully coated. (You can roll them in sugar as you make each ball but I find it's less messy to do all the coating at the end.)
Bake for 12 minutes.
Allow to cool before eating (they taste better that way).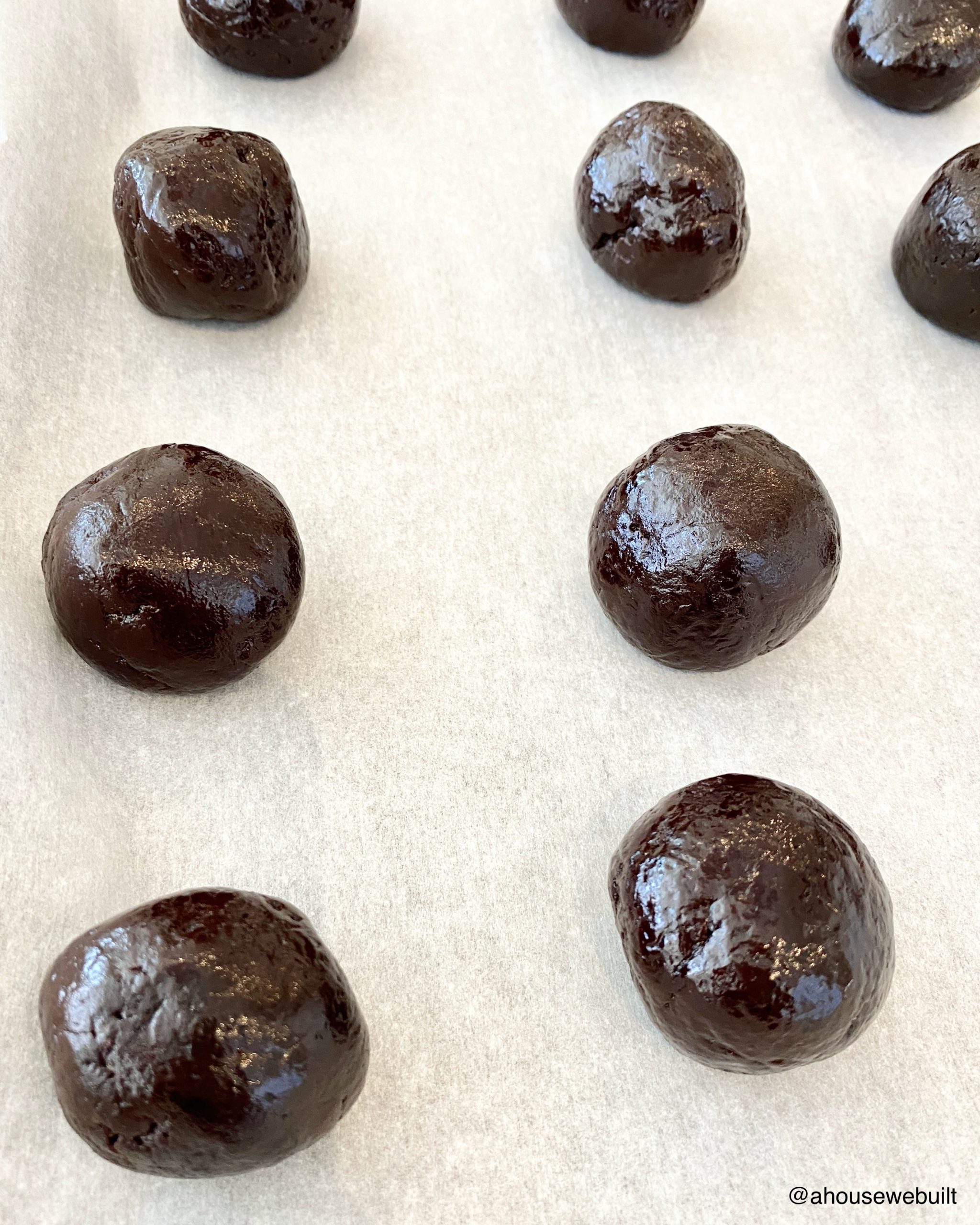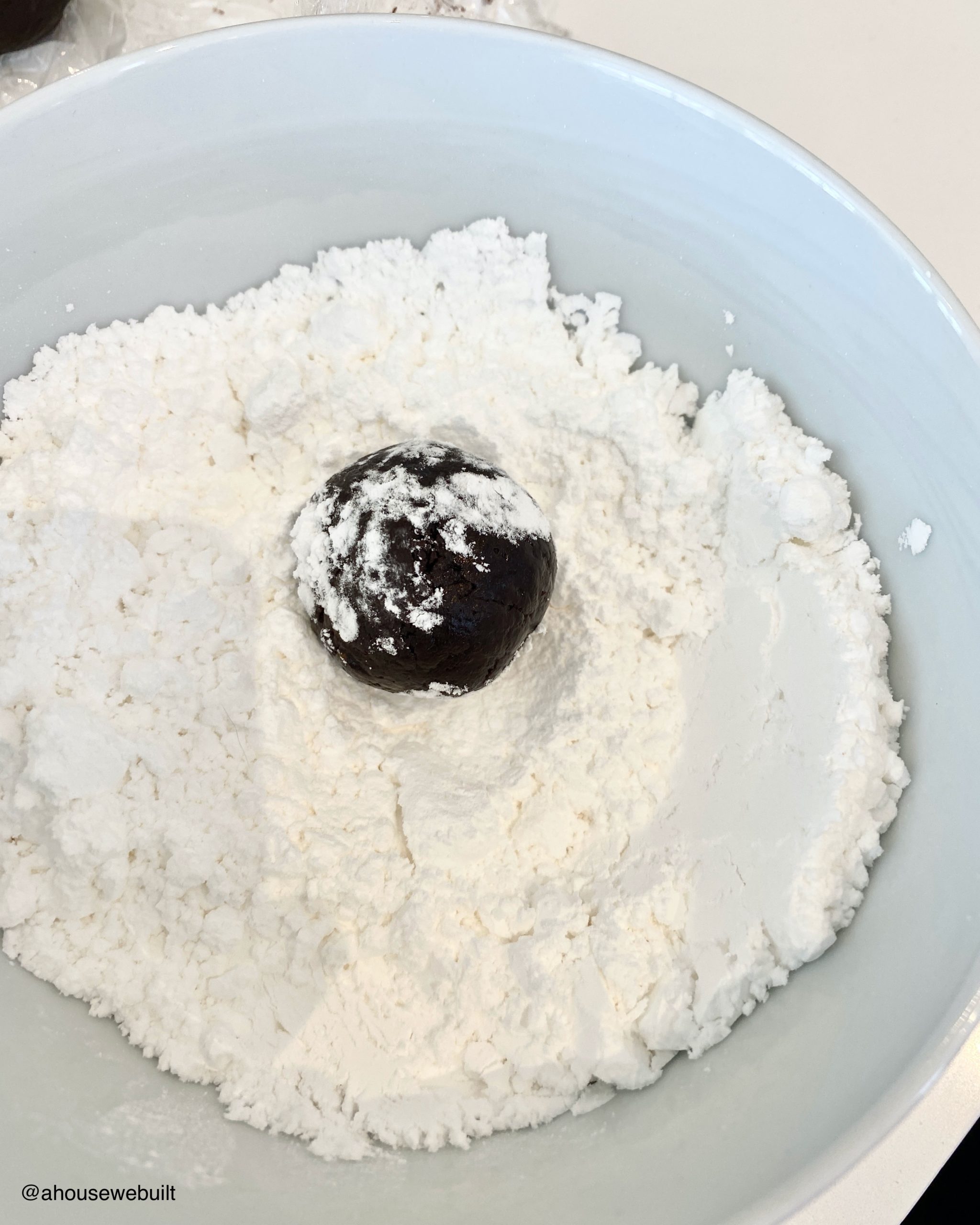 For all our recipes, click here.
To shop our home pics, click here.
To explore rooms in our house, click here.
Follow us on Instagram to see our daily posts here: @ahousewebuilt.