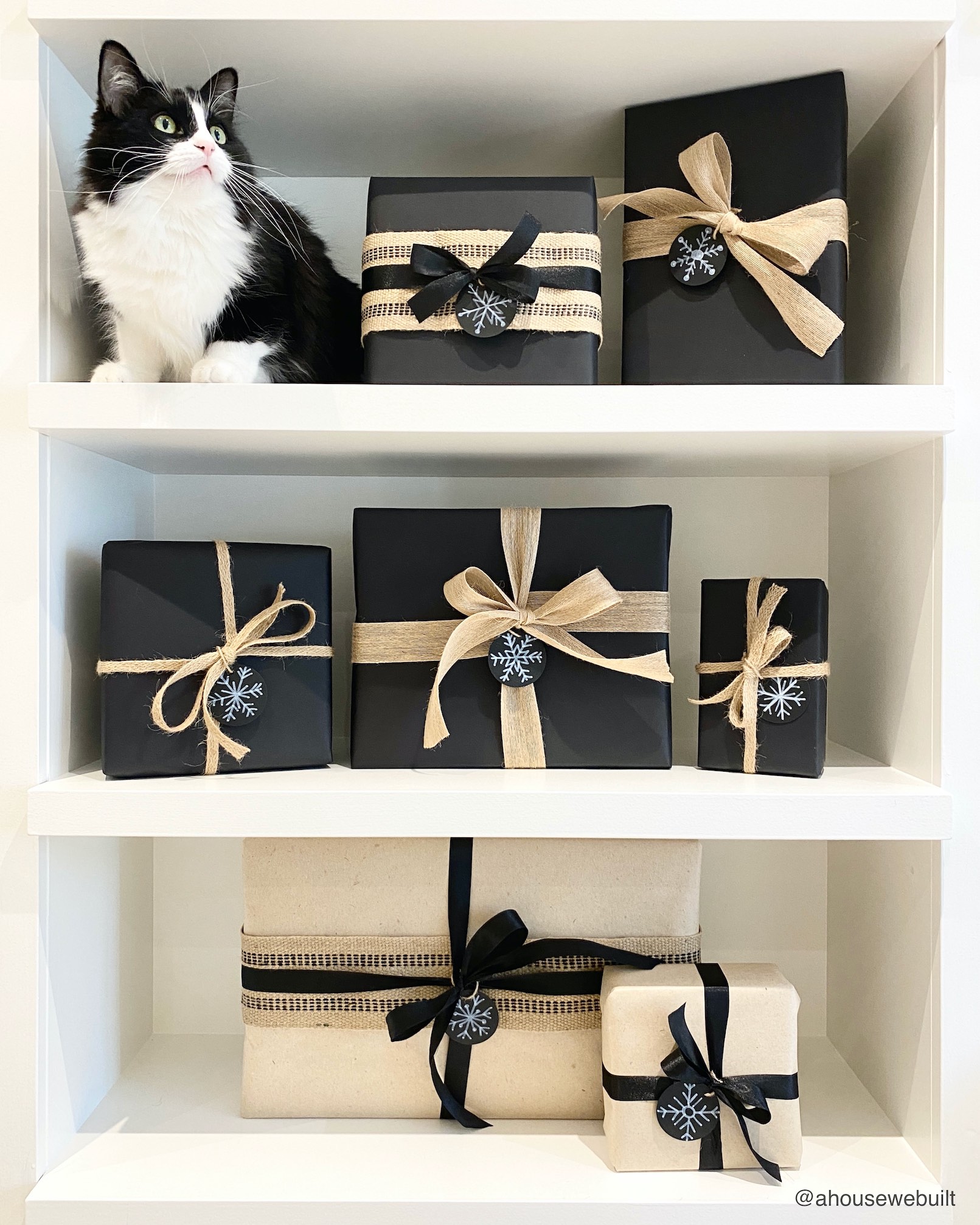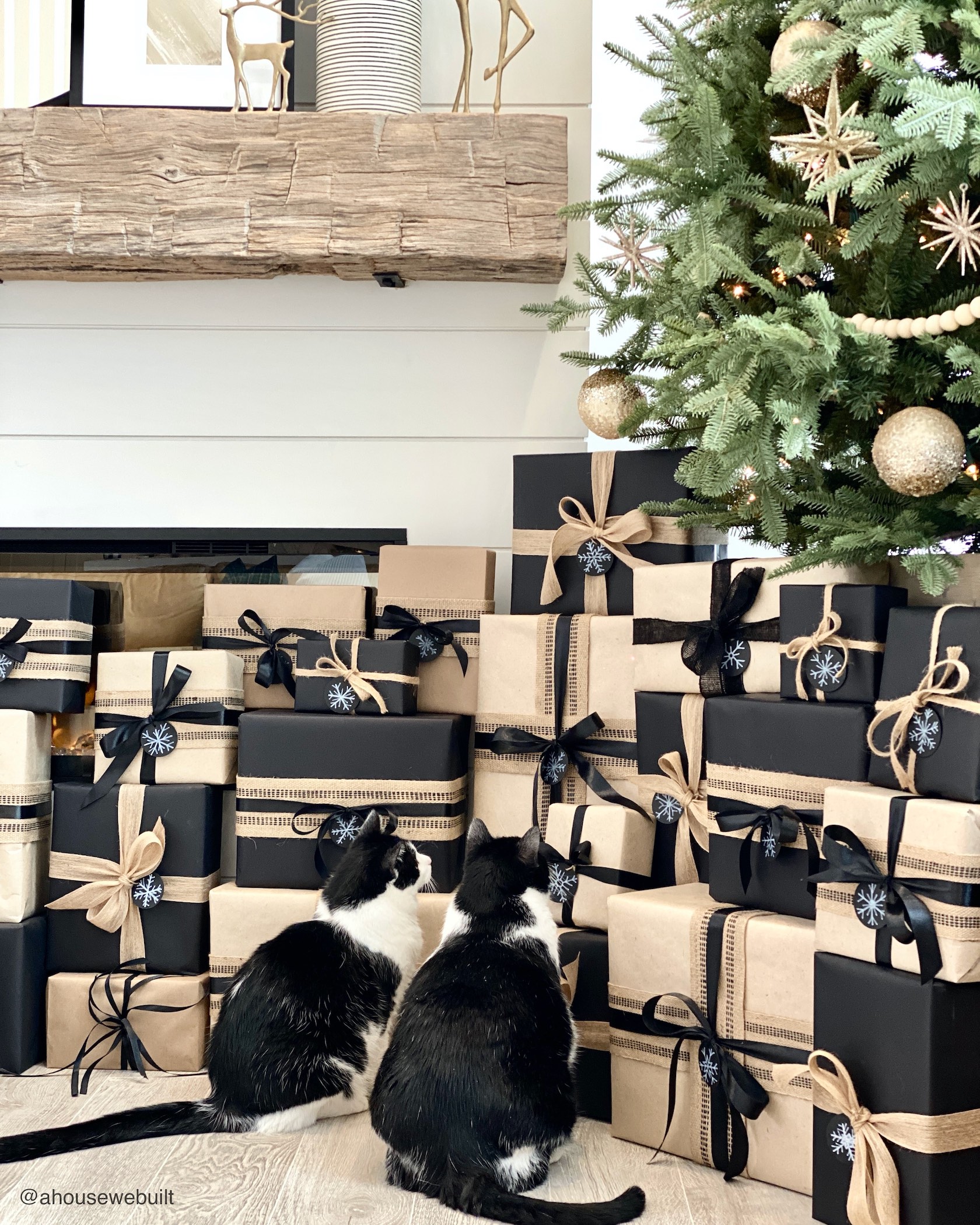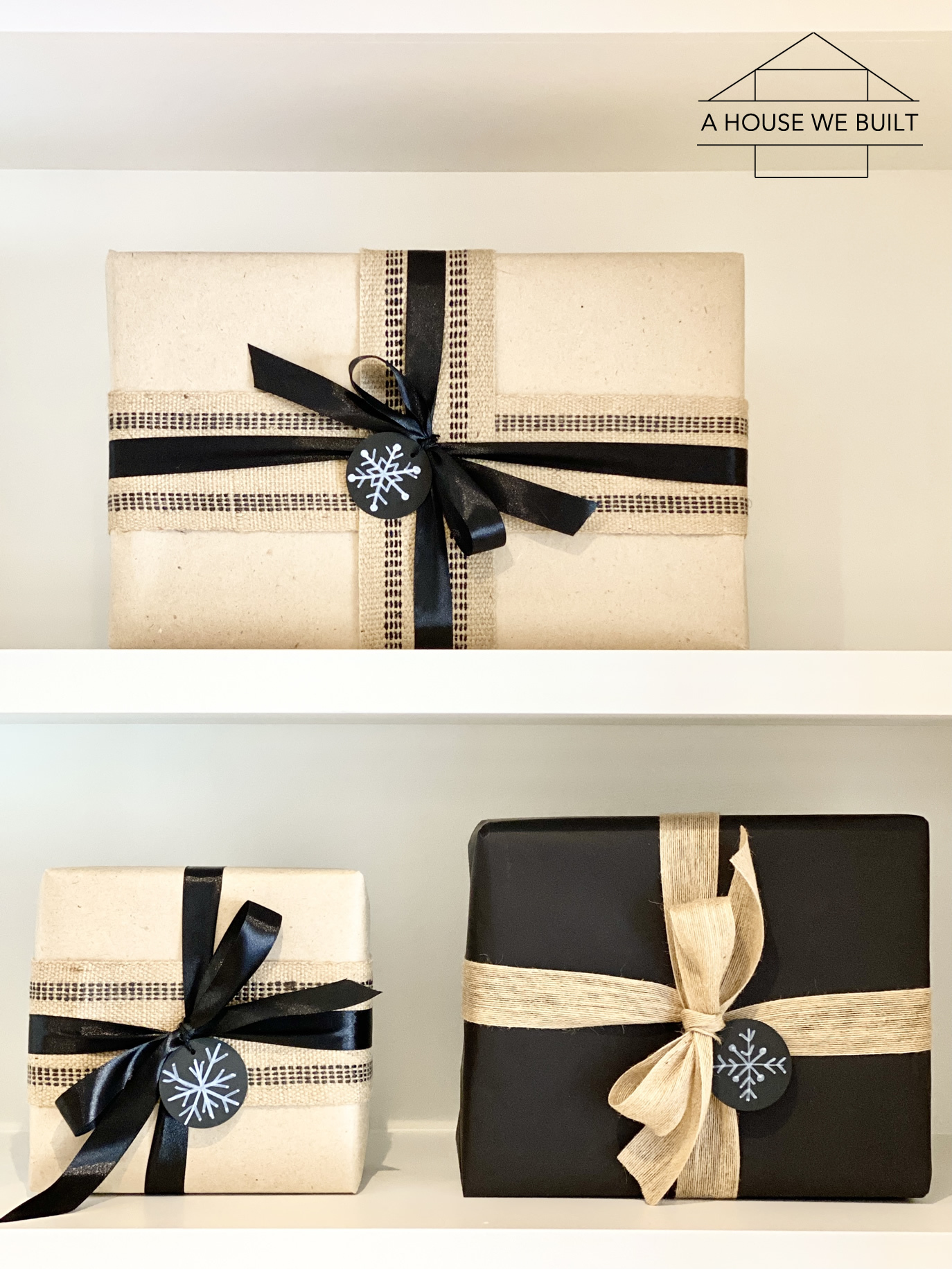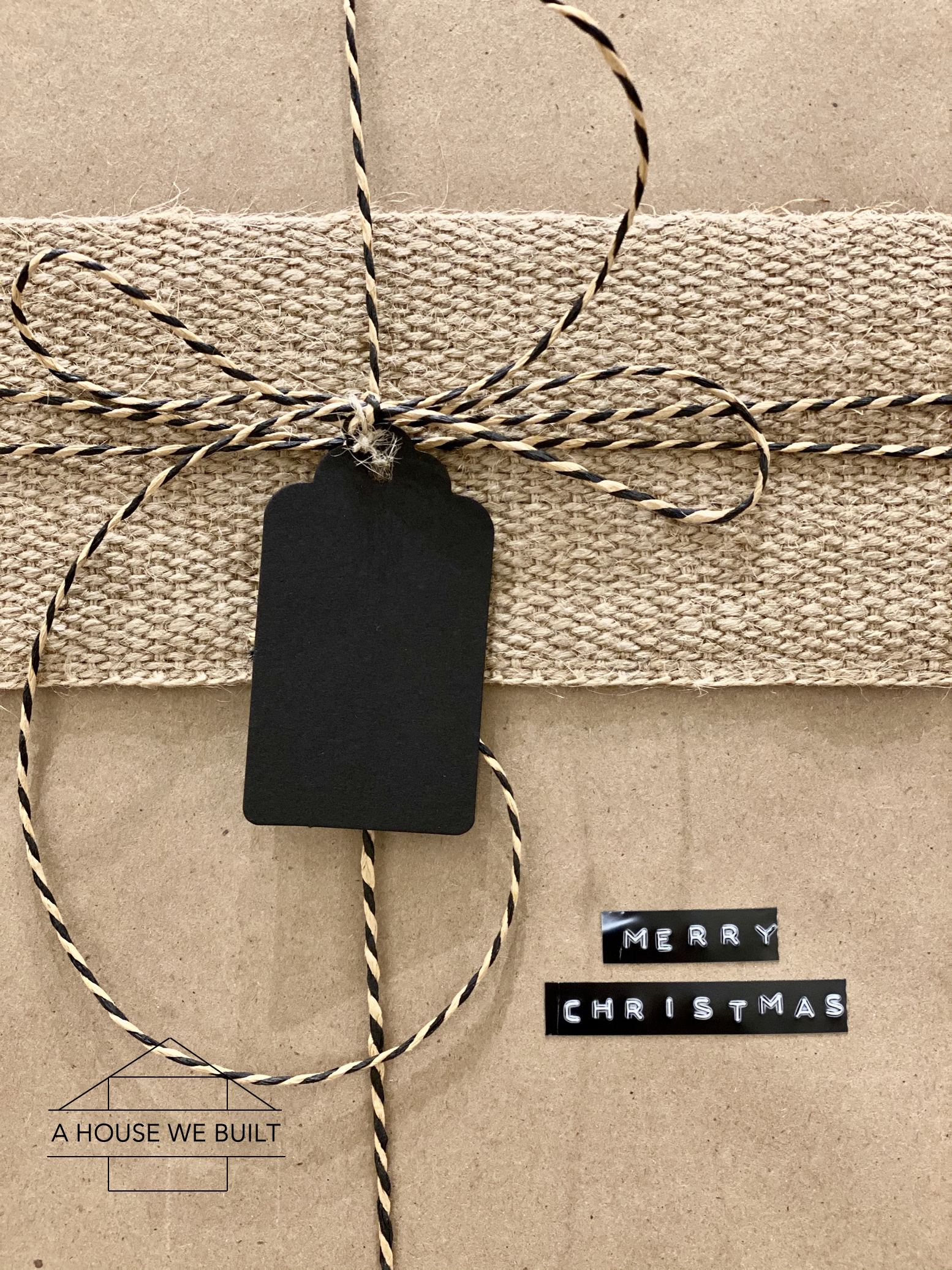 Keeping in line with my minimal style, I love Christmas presents that are naturally wrapped with neutral colors, and I know there are lots of different ways to do this, but right now, this is the wrapping method I'm loving most so I thought I'd share all the details on how I created these look because it's SO easy!
See the bottom of this post for cute gift tag ideas. I drew each one by hand in about 5 seconds and it's another fun way to DIY personalize gift tags. The trick is don't overthink it and just go for it!
Wrapping paper:
Gift tags (see bottom of post for my personalizations):
Labels (print any message you want for a personalized touch):
Burlap (I like to use this under ribbon or twine as a statement base):
Ribbon (I prefer simply colors and will often reuse the ribbon to prevent waste):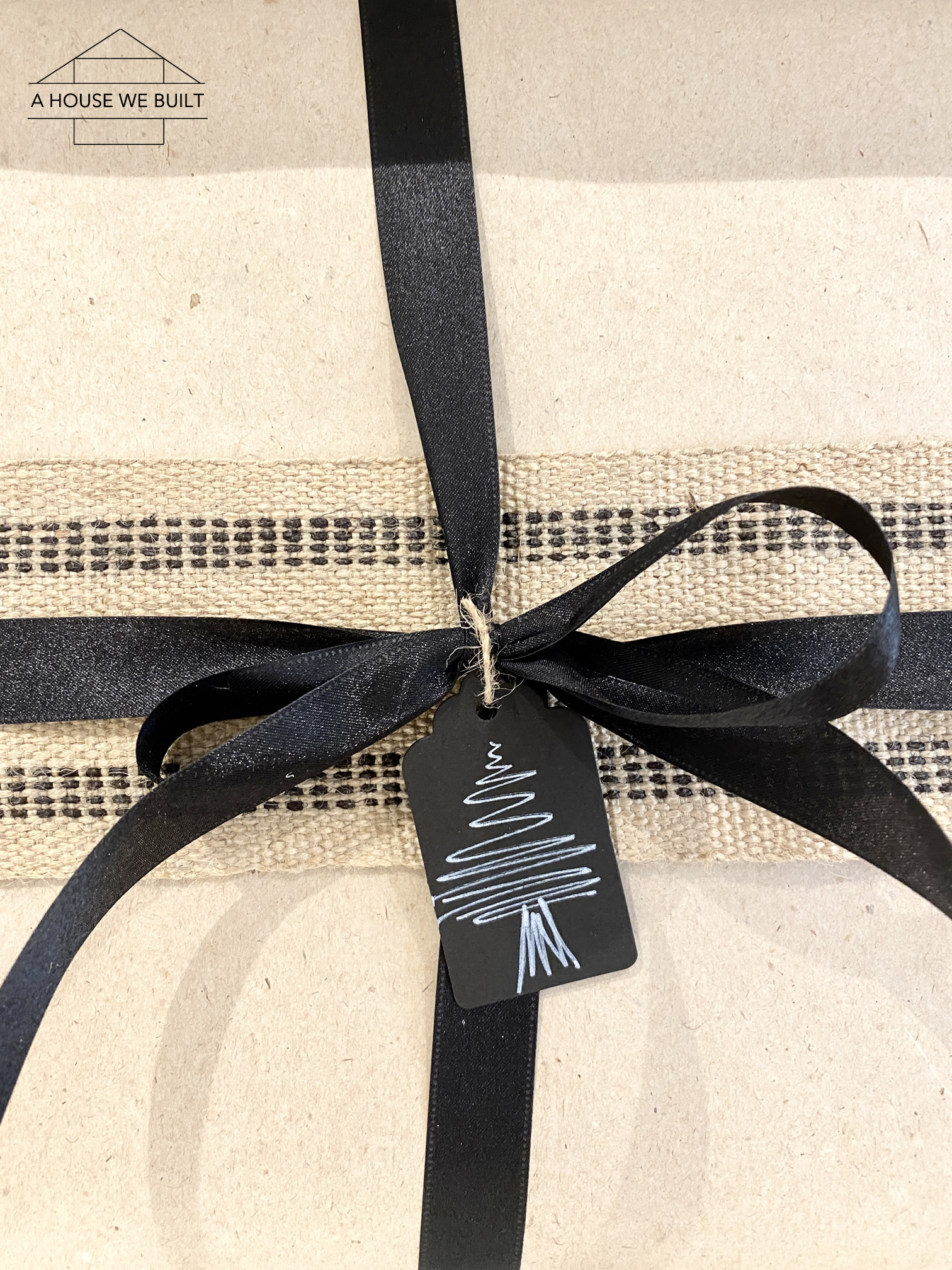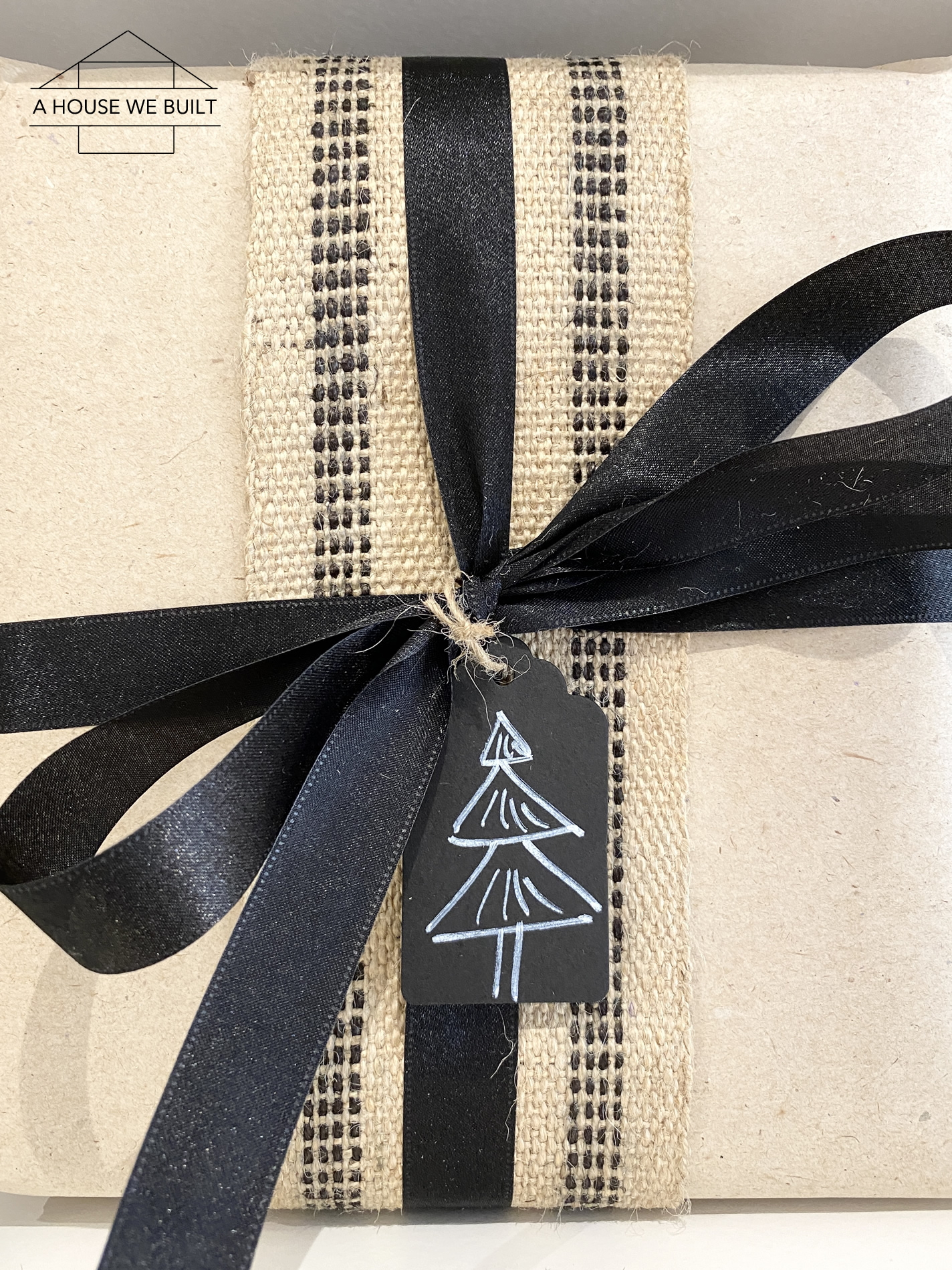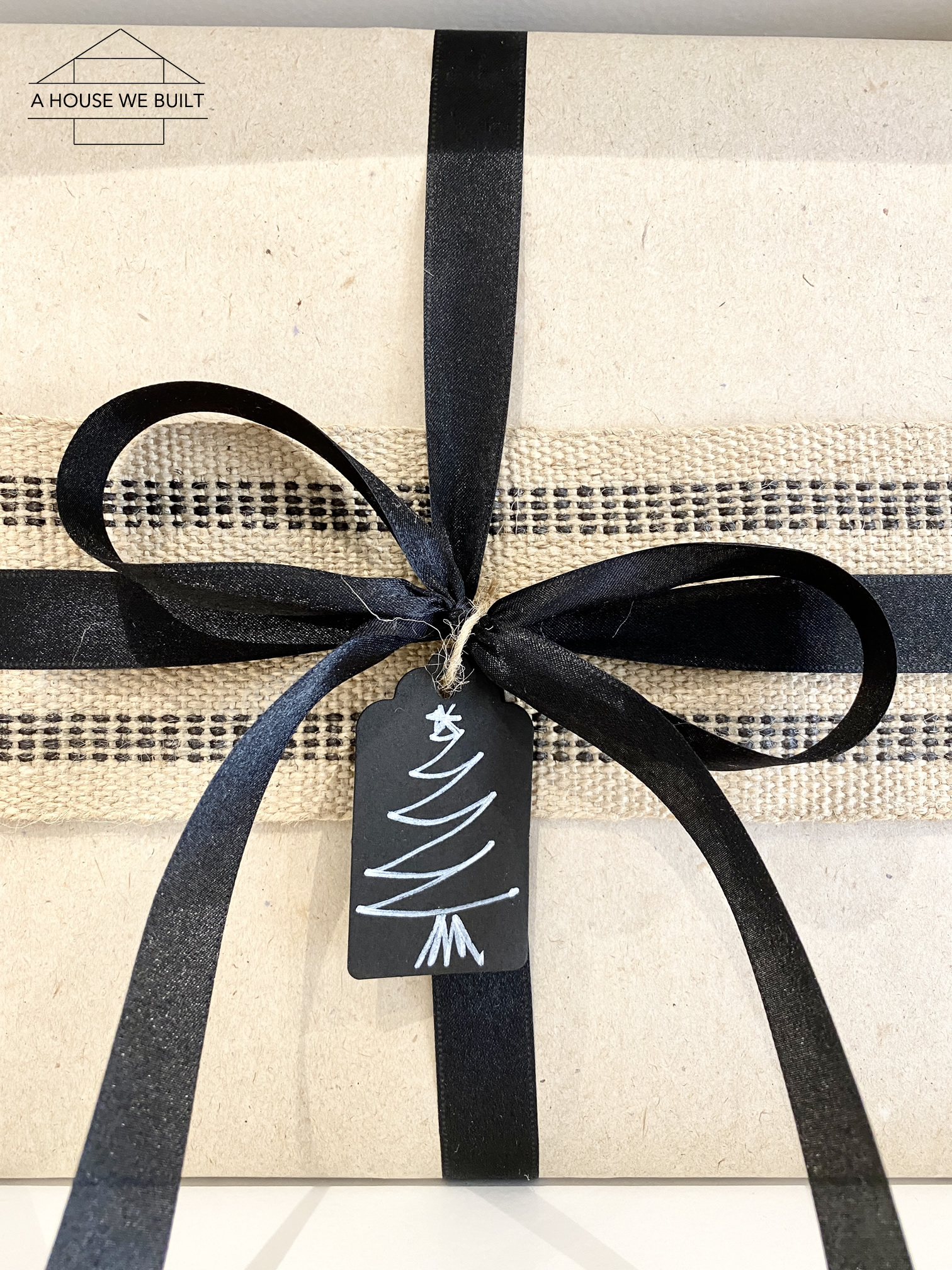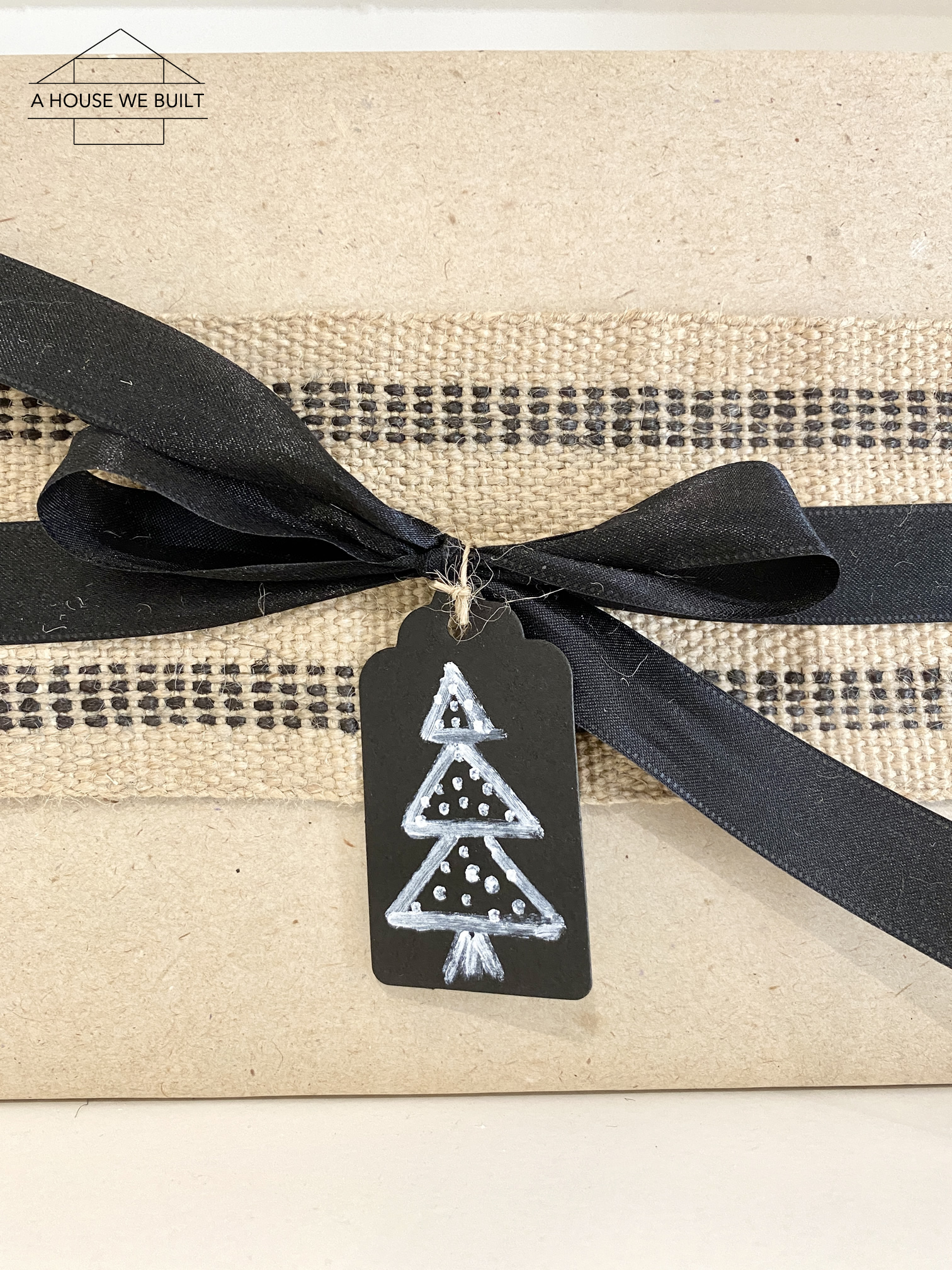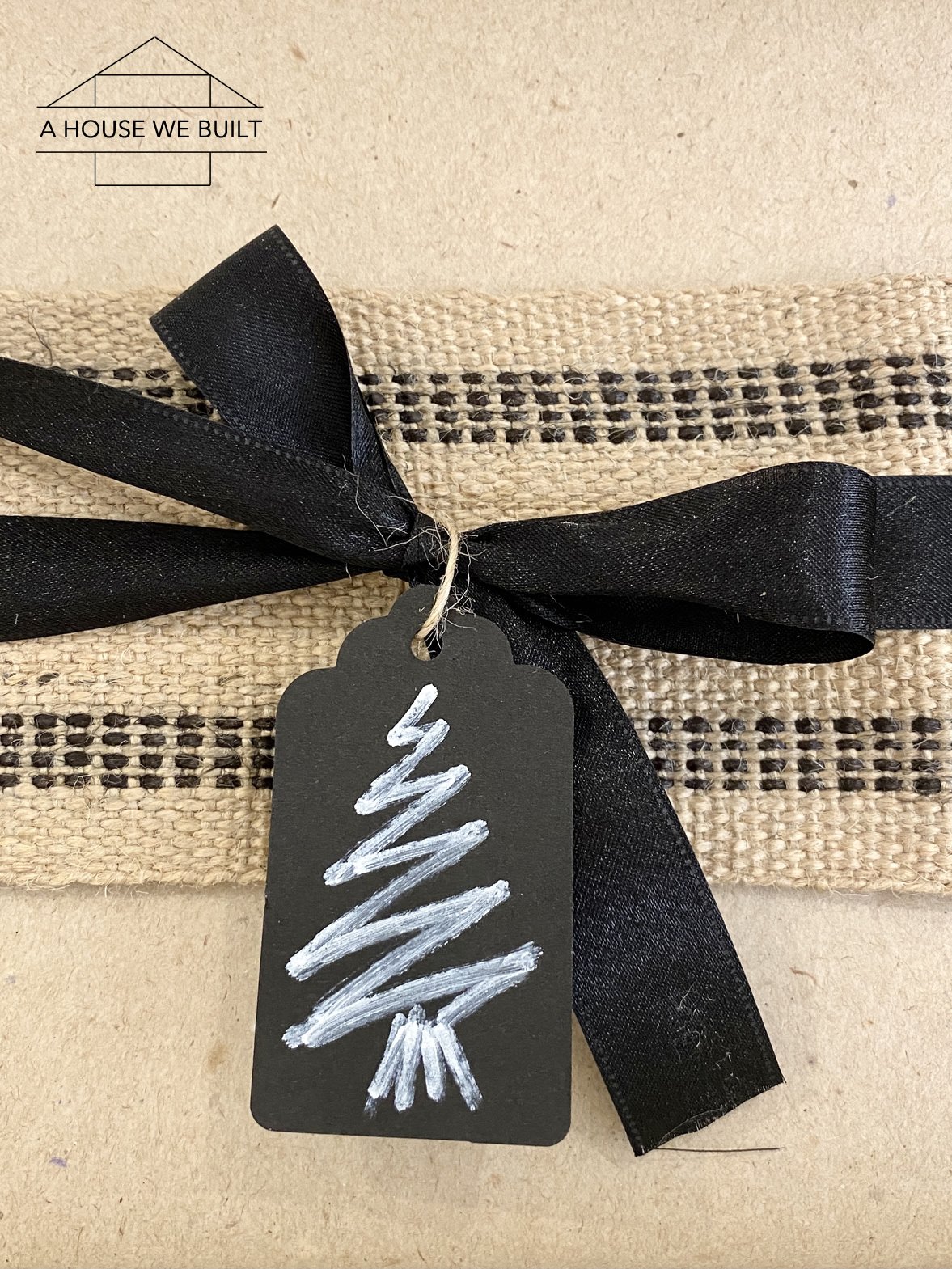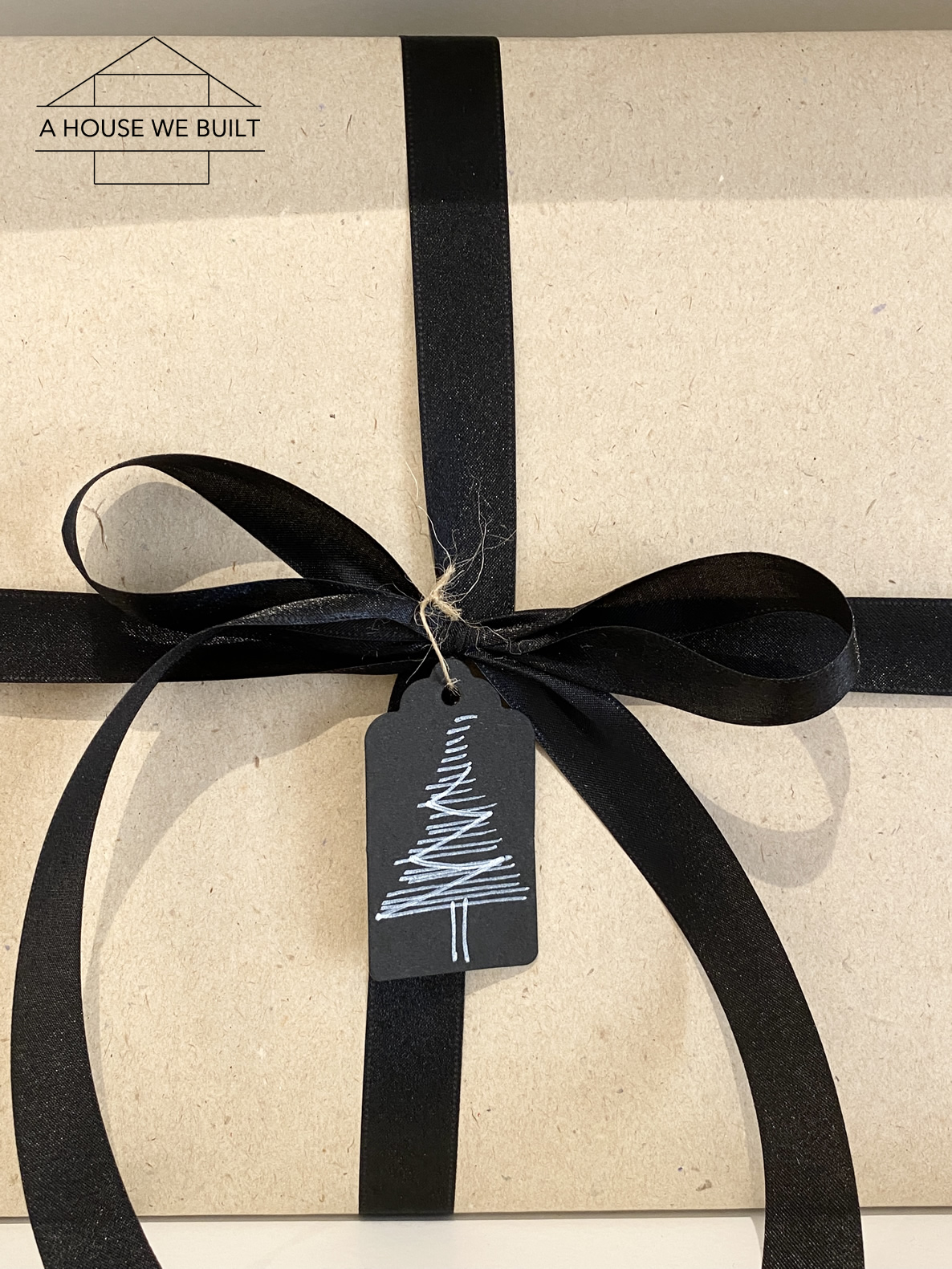 For the rest of our mantel decor, click here.
For more Christmas-related posts, click here.
For more of our DIY tutorials, click here.
To explore the other rooms in our house, click here.
To shop our home pics, click here.
Follow us on Instagram to see our daily posts here: @ahousewebuilt.