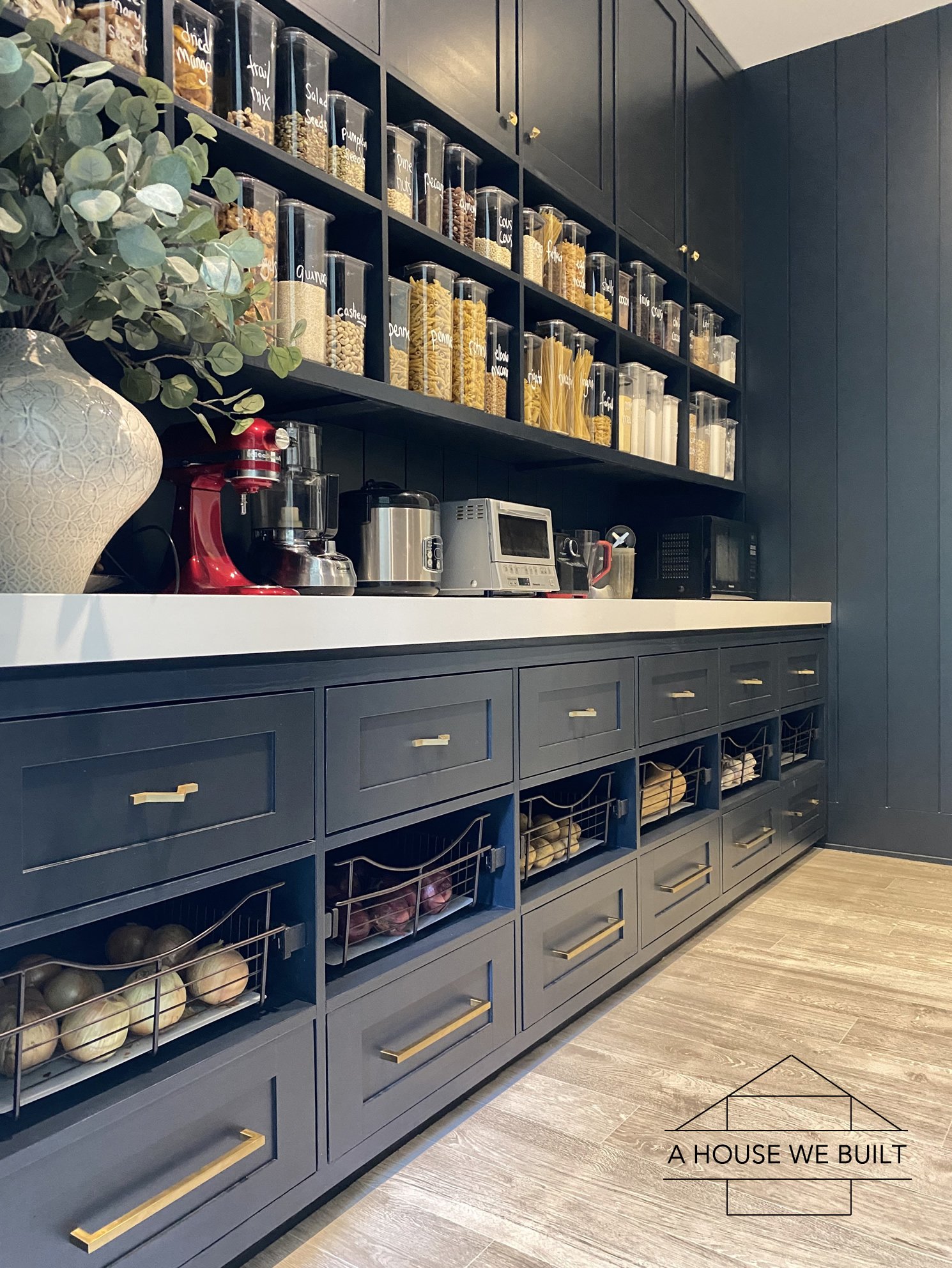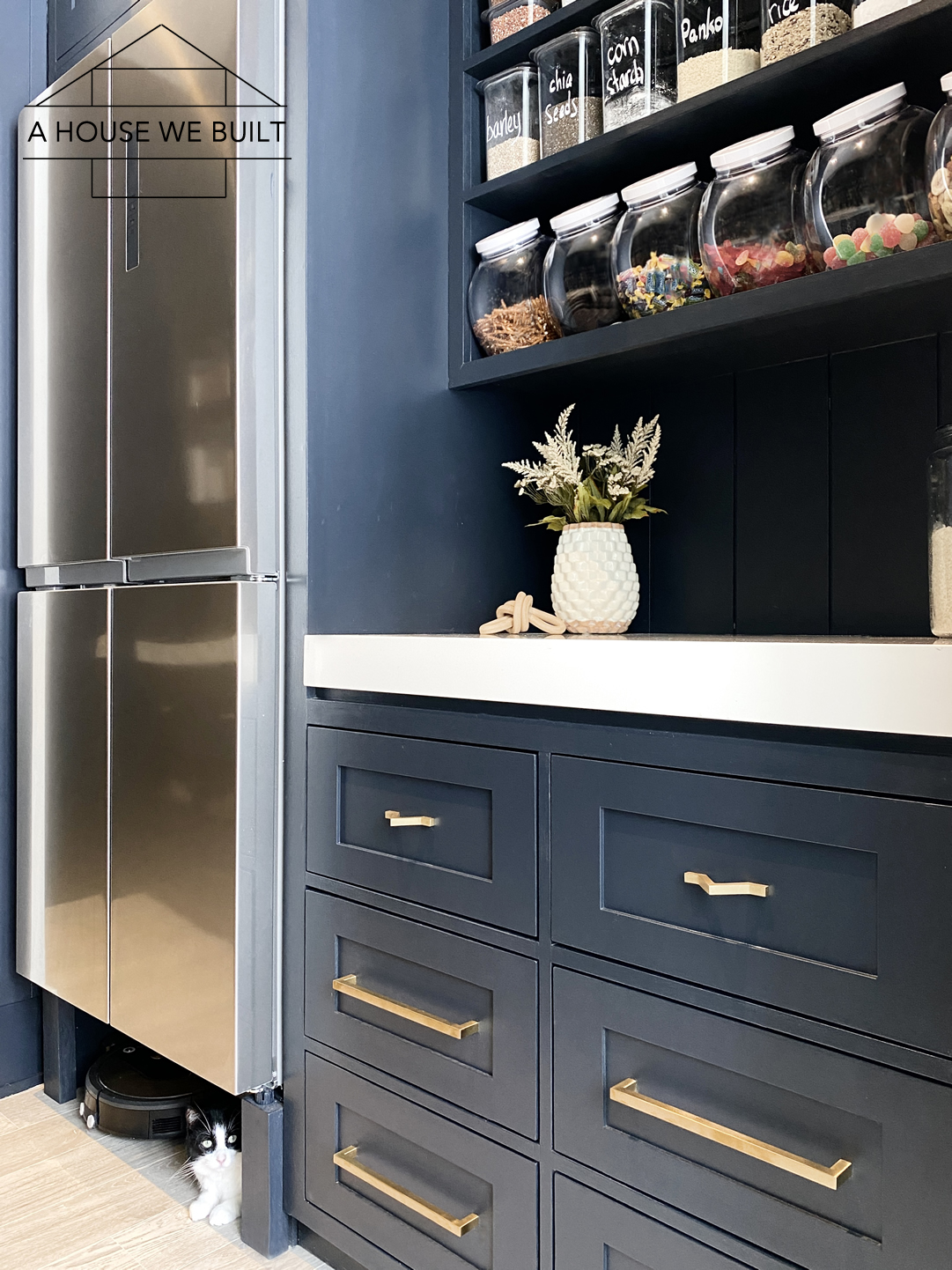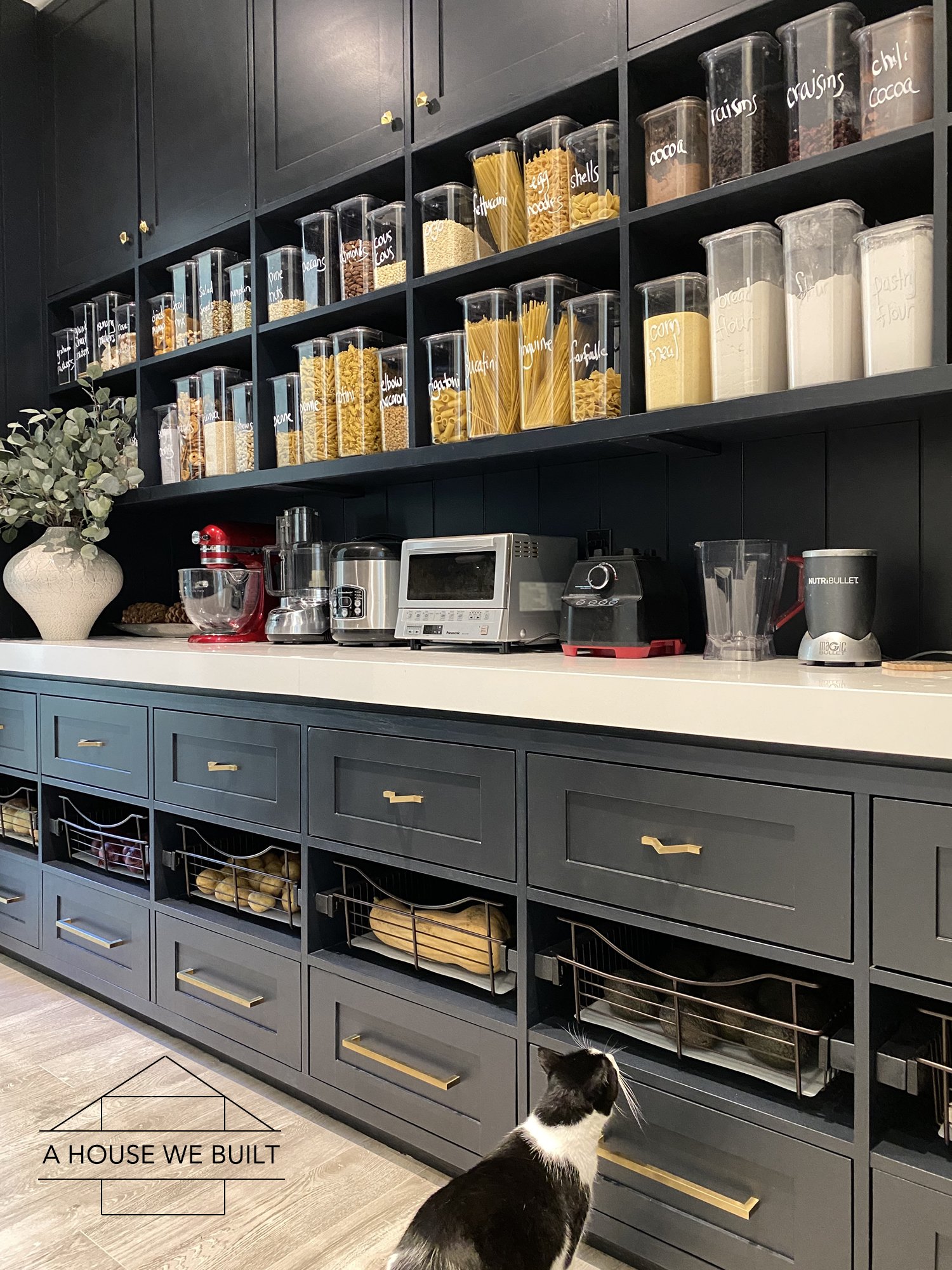 Container sources:
Labeling sources:
Baskets:
Organizers:
Hardware sources:
Roomba:
Main wall decor:
Fridge wall decor:
Appliance sources:
Misc:
Paint colors: BM Simply White (flat) + BM Soot (satin)
Paneling & backsplash: Shiplap Tutorial & Info
Counters: Italian quartz in pure white.
Ceiling: 10-ft
Flooring: laminate, Lionel by Evoke (possibly no longer available).
Windows: SW Tricorn Black | Fiberglass, custom made

To explore other rooms in our home, click here for our website roadmap.
To follow our daily progress and house projects, follow us on Instagram @ahousewebuilt.
I've included a few extra pics. Left was when we had roll-outs on the bottom – we've since changed to full drawers. Middle is an example of some of our drawer organizers. Right has all the wire drawers open.