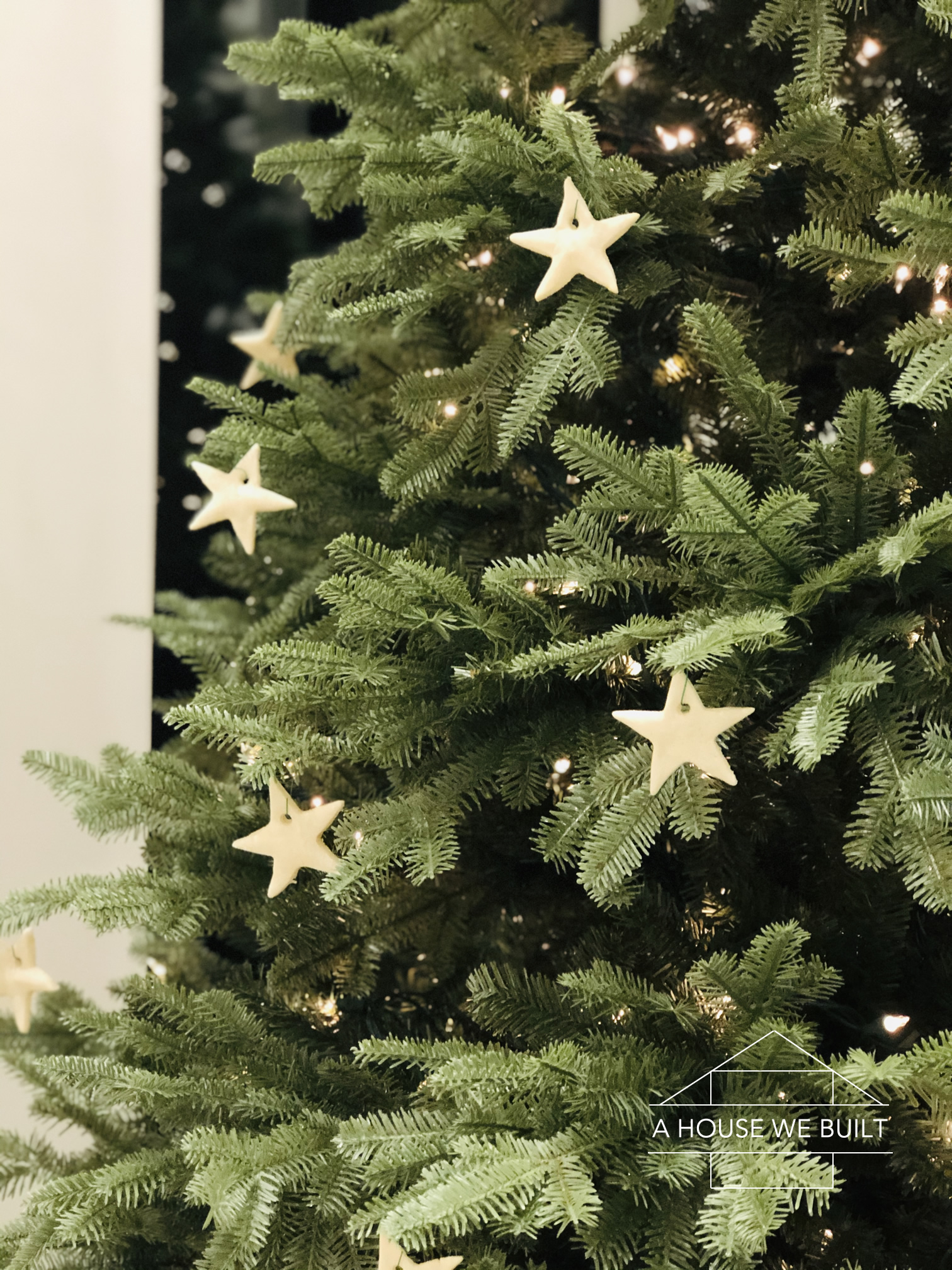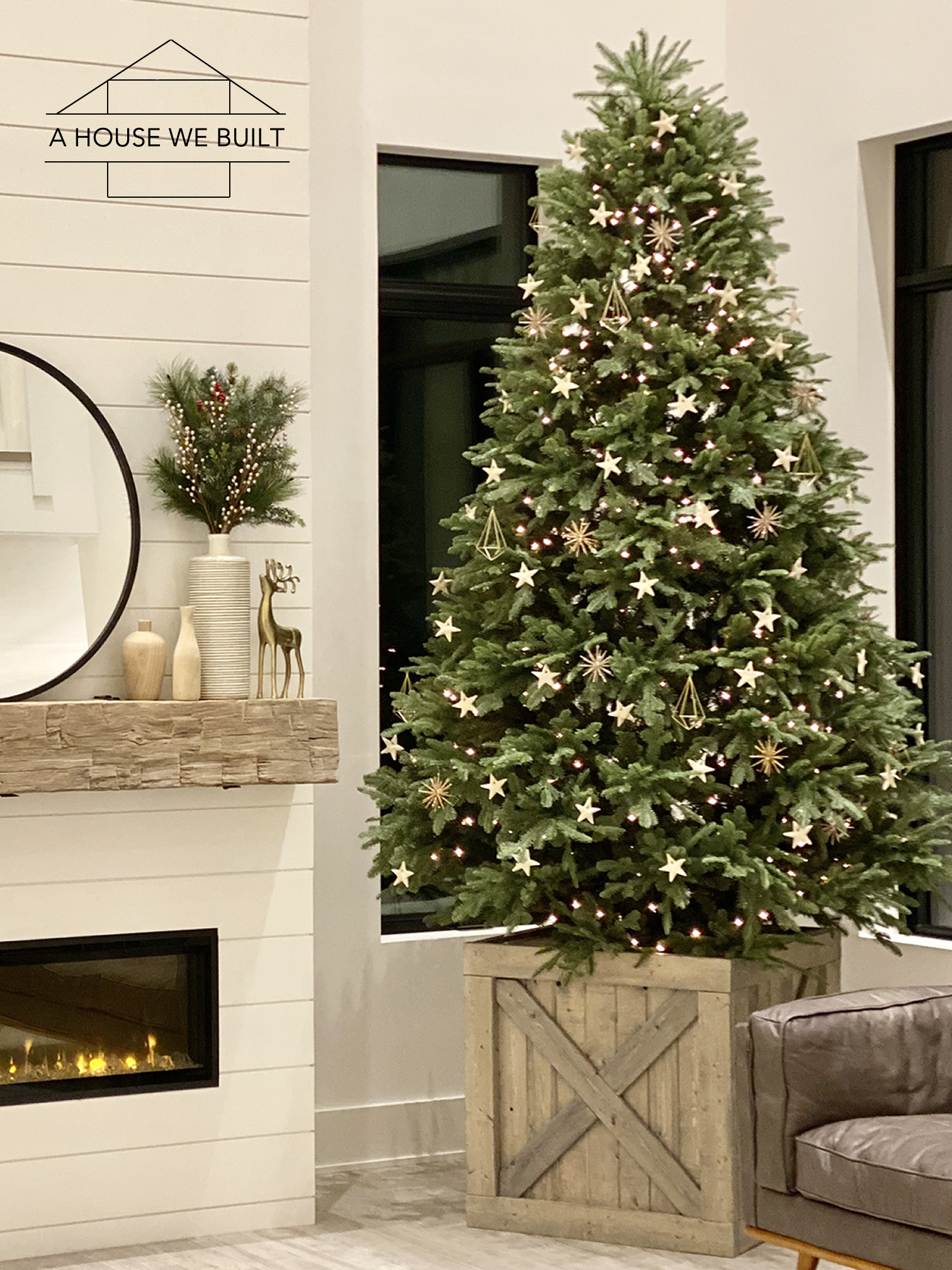 To fit in with our minimal Christmas decor style, I thought I'd try making some homemade salt dough ornaments and loved how they turned out! They couldn't be easier so here's how to make them:
Ingredients:
2 cups flour
1 cup salt
1 cup water
Directions:
Combine flour, salt, and water in a mixing bowl. Mix with a fork. Once combined, knead mixture with your hands for about a minute until it forms a non-sticky ball of dough (similar to playdough).
Roll it out with a rolling pin until it's about 1/8″ thick.
Use cookie cutters to make your desired shapes.
Use a straw to make a hole near the top to hang the ornaments from.
You'll have lots of scraps left over so roll those back up into a new dough ball and make more ornaments. I did this process 4 times until I was out of dough.
Bake at 350 on a lined baking sheet for about 10-11 minutes.
Allow to cool for at least 30 mins before moving them, and allow them to completely cool for several hours (overnight would be ideal) before hanging them on the tree.
One ball of dough made me a total of 55 medium size star ornaments and I only ended up needing 50 to fully decorate our tree as per the picture at the top of this post – granted I only decorated the two sides visible from the room since our tree is placed in a corner, but that should give you an idea of quantity.
Cookie cutters (I've had mine for ages but these are very similar ones):
To hang them you can either use ornament hooks or for a more rustic look, you can use: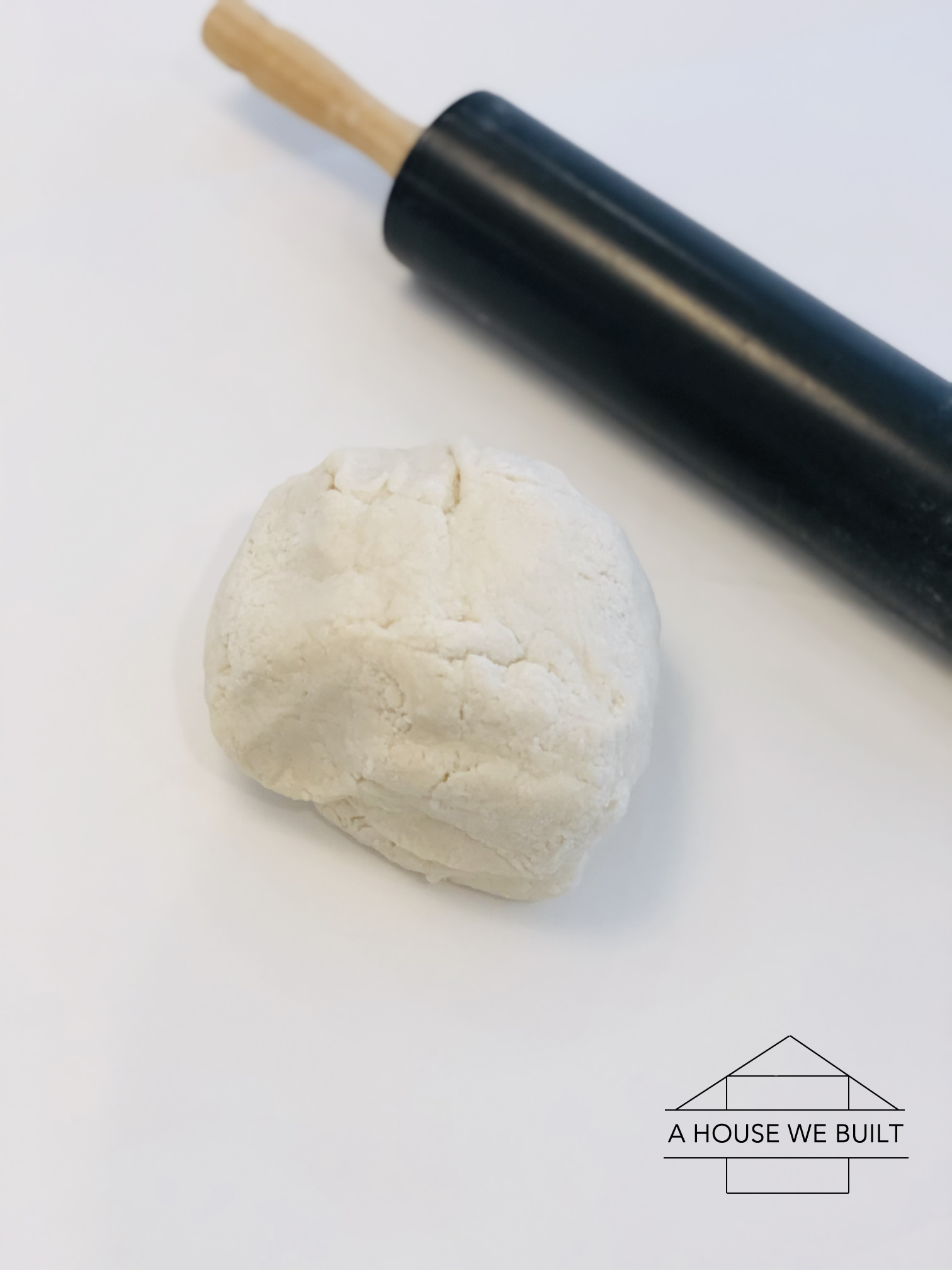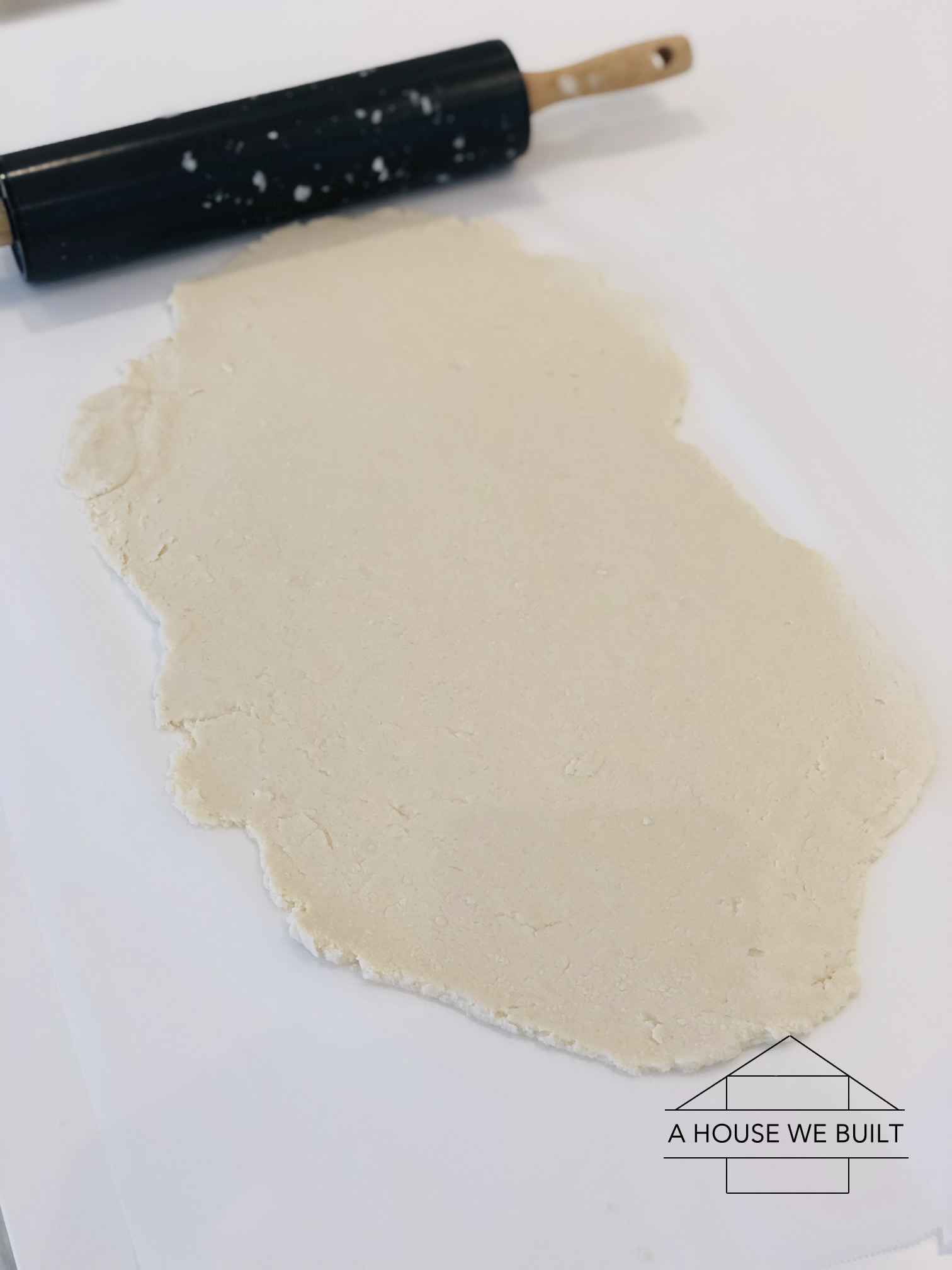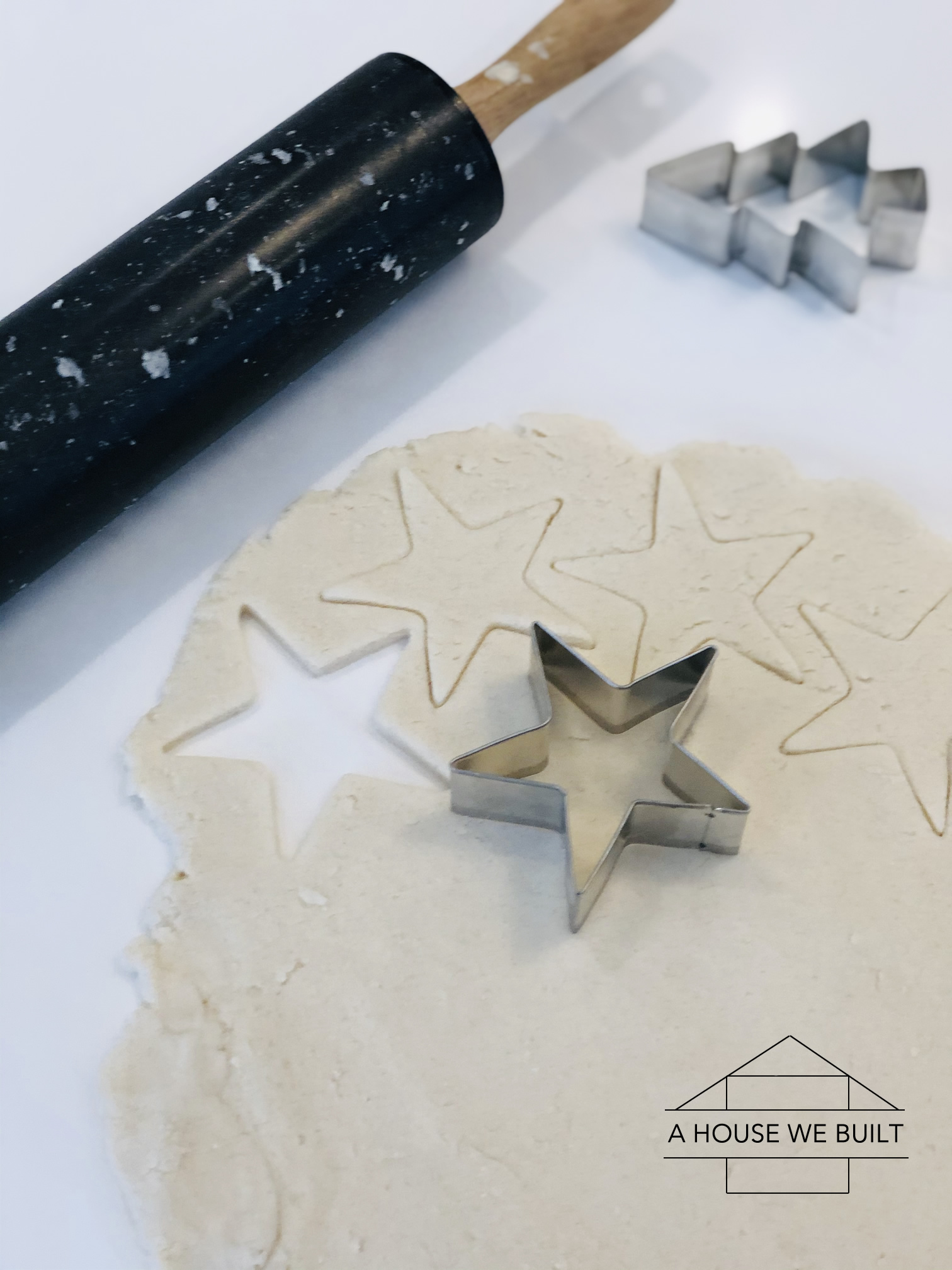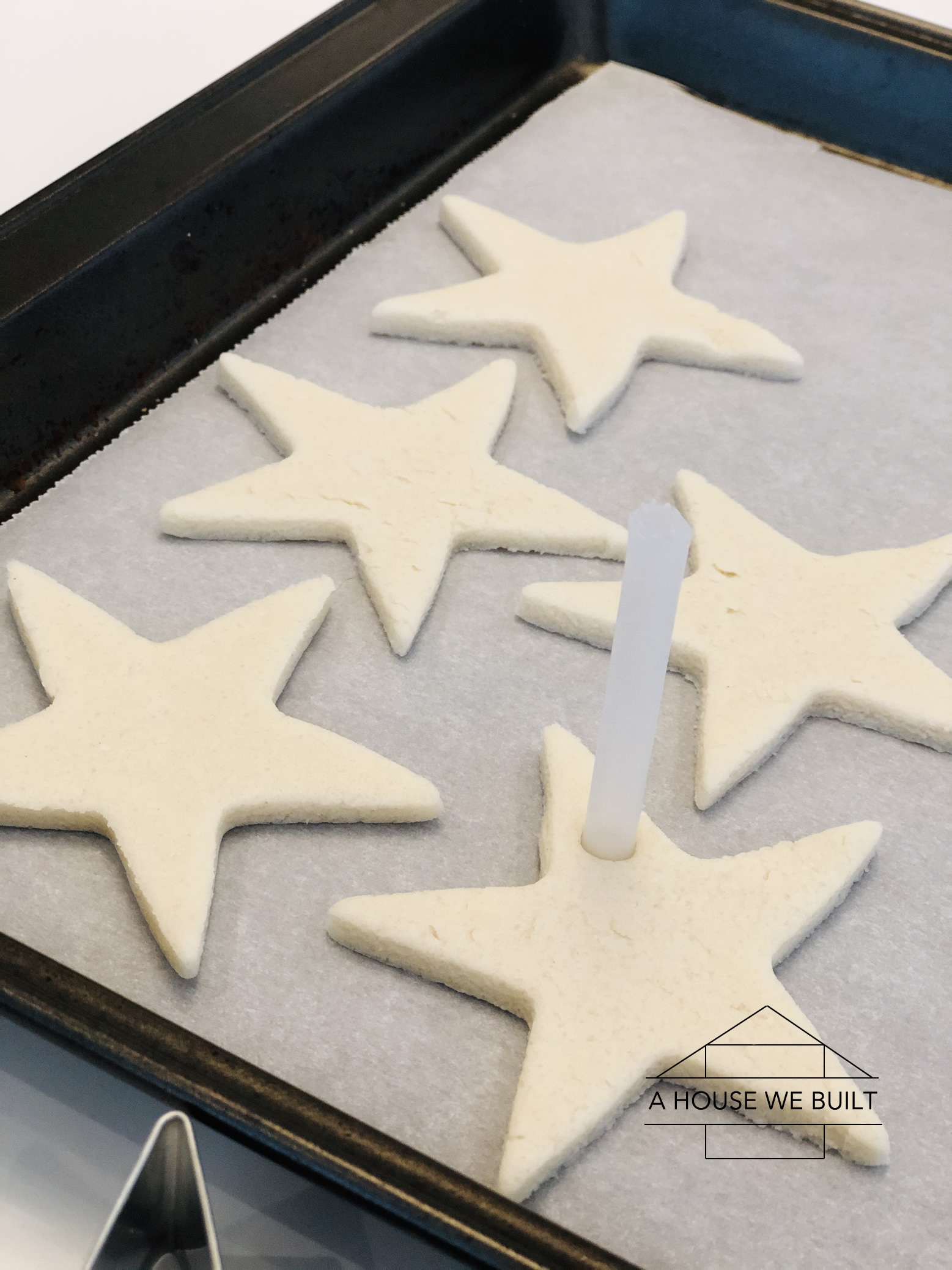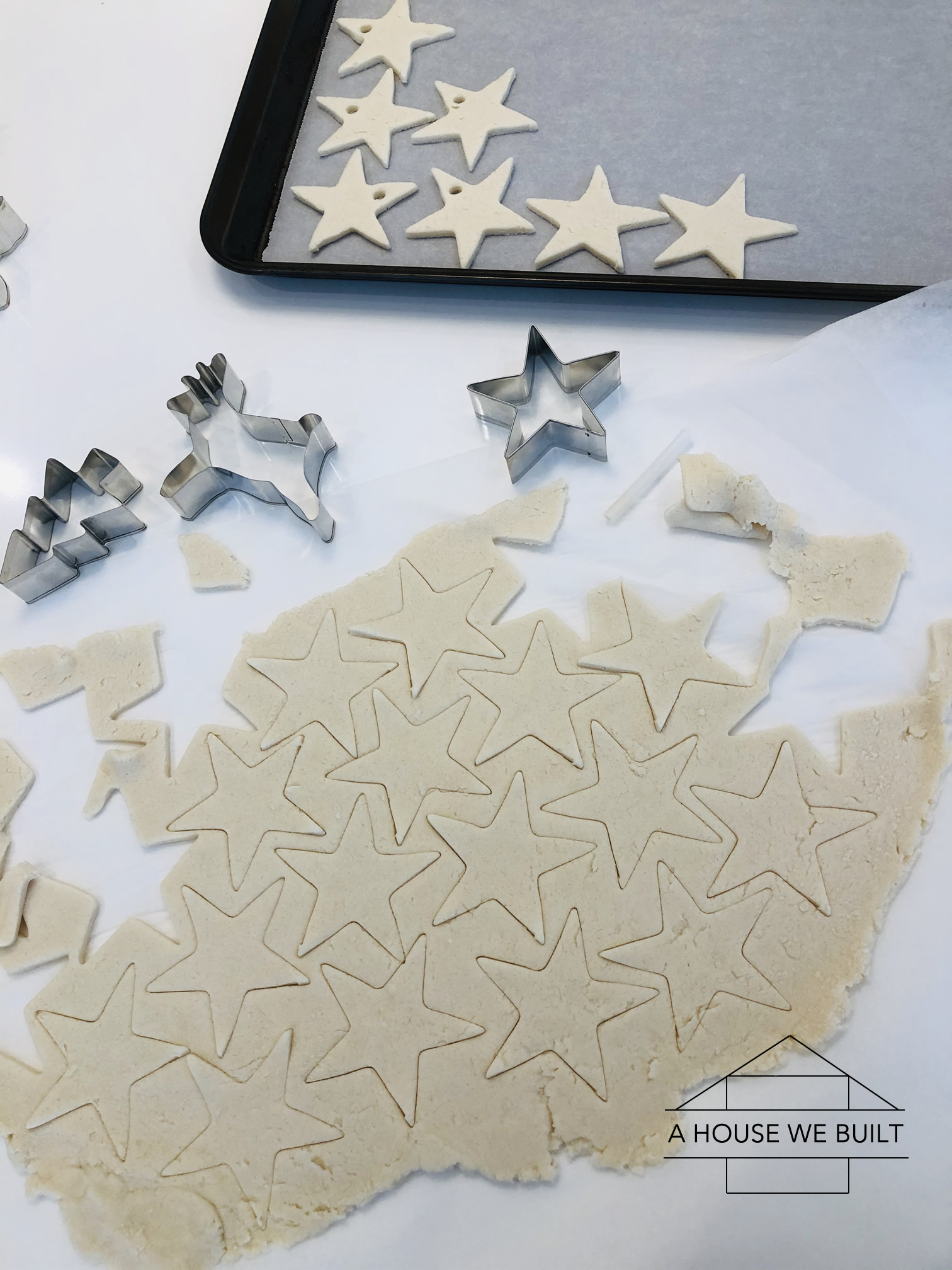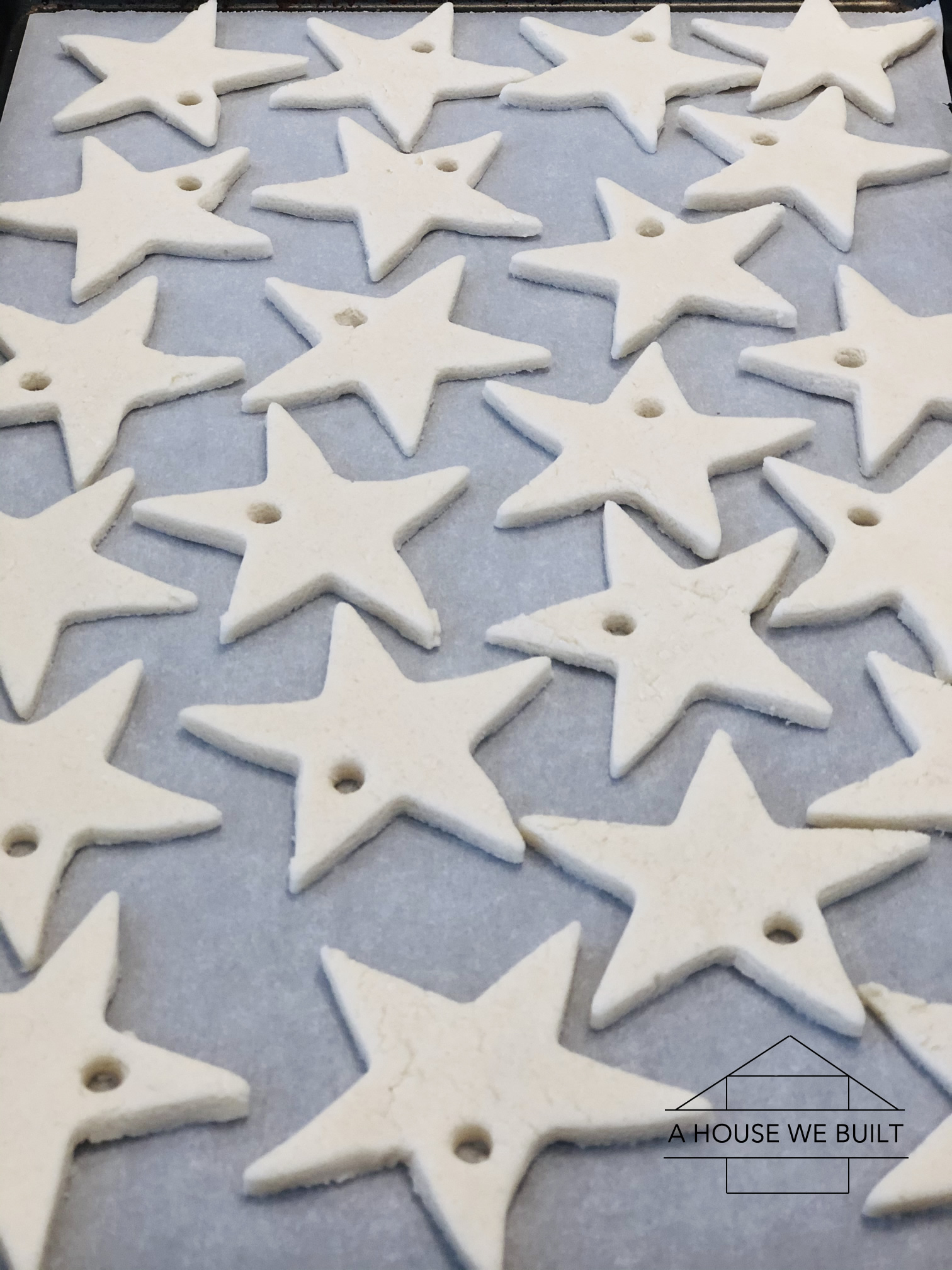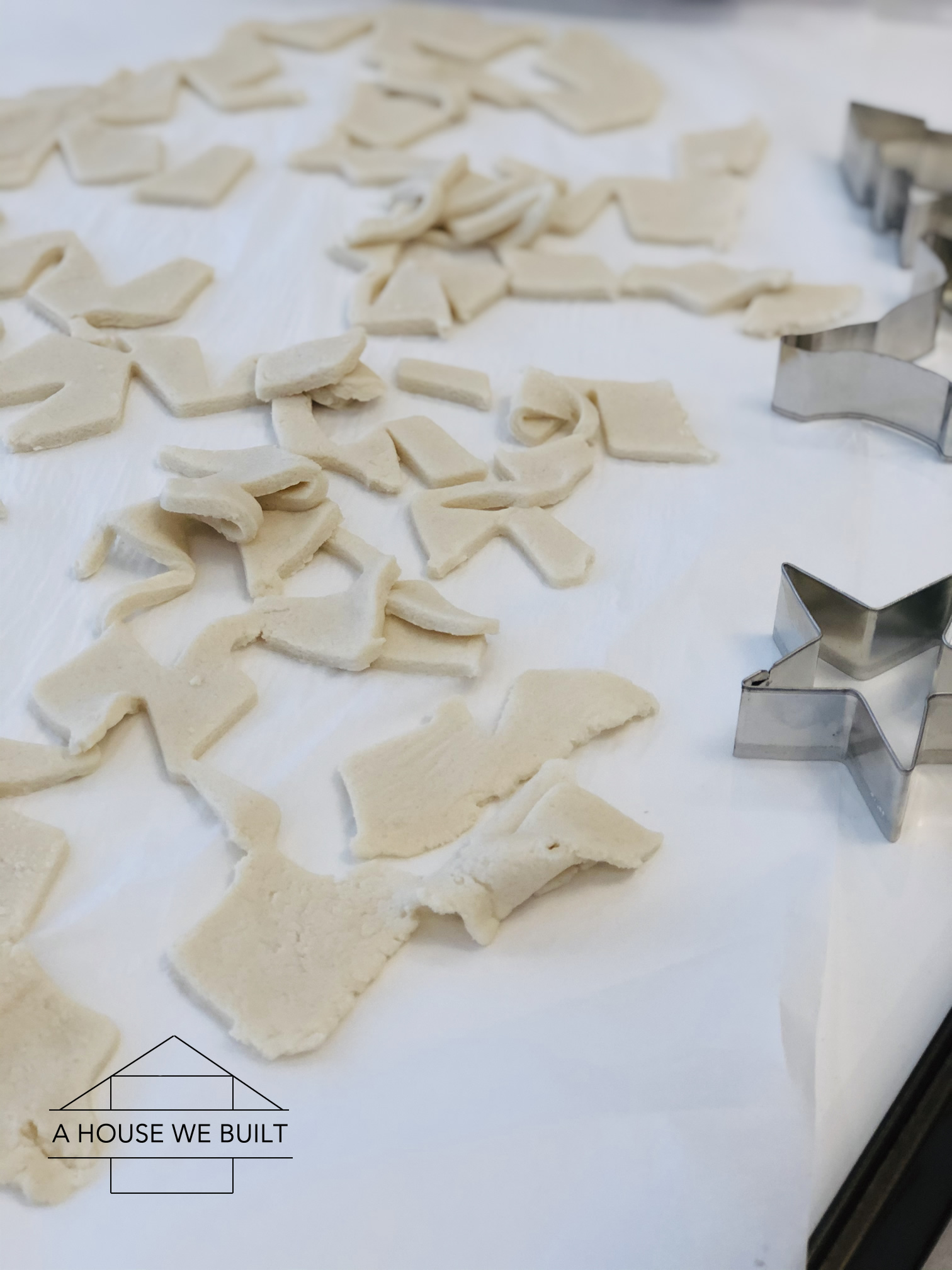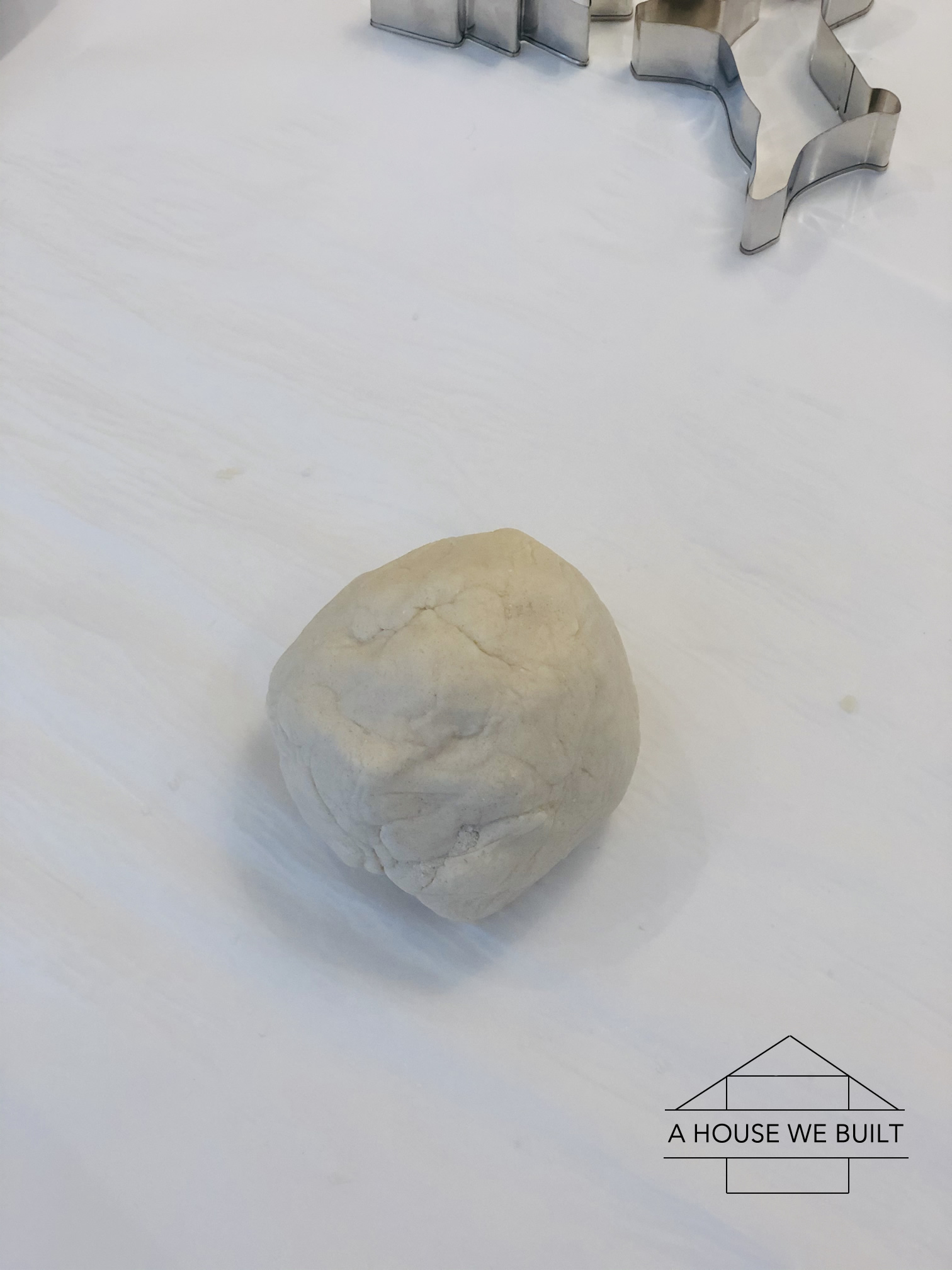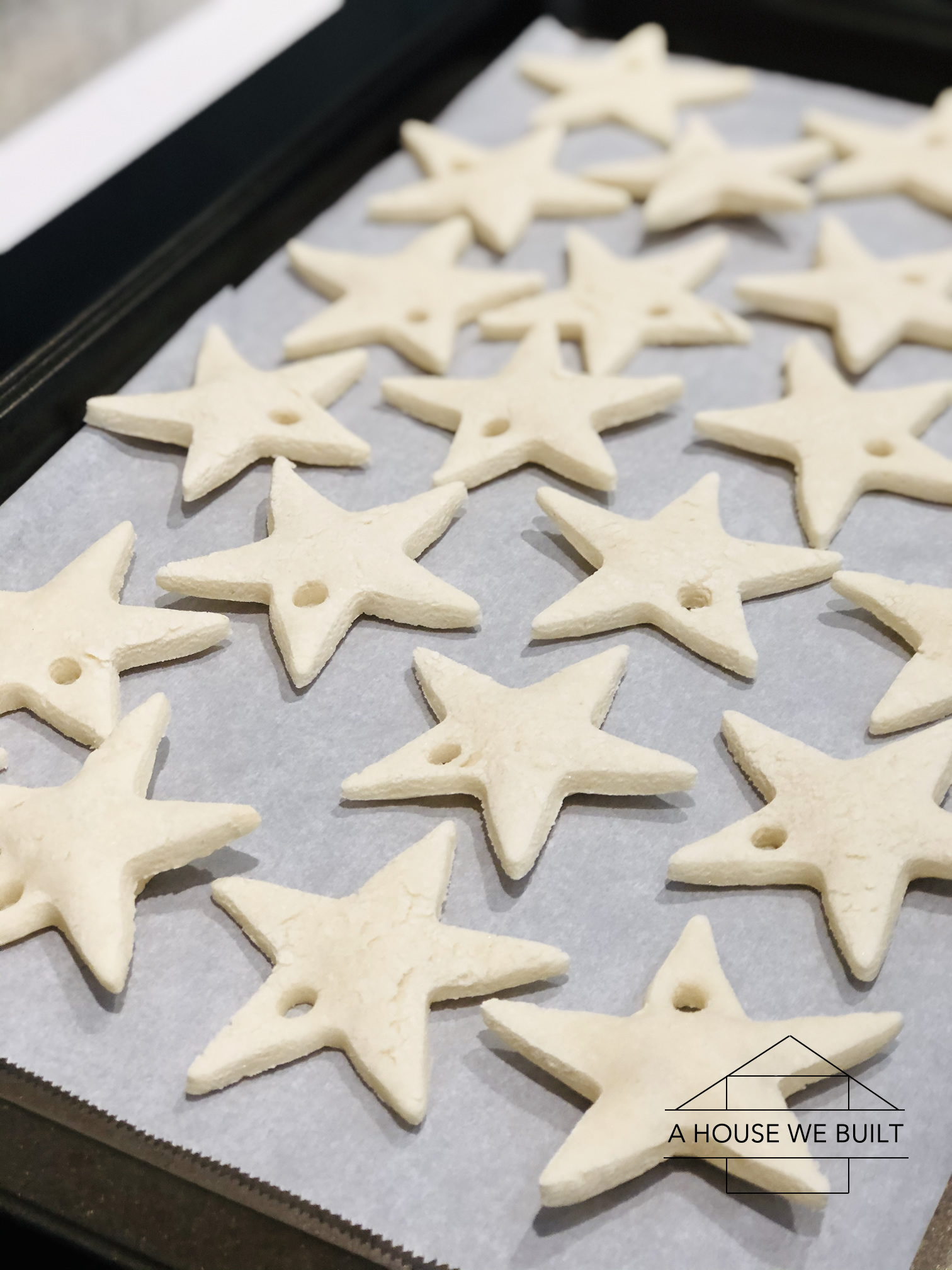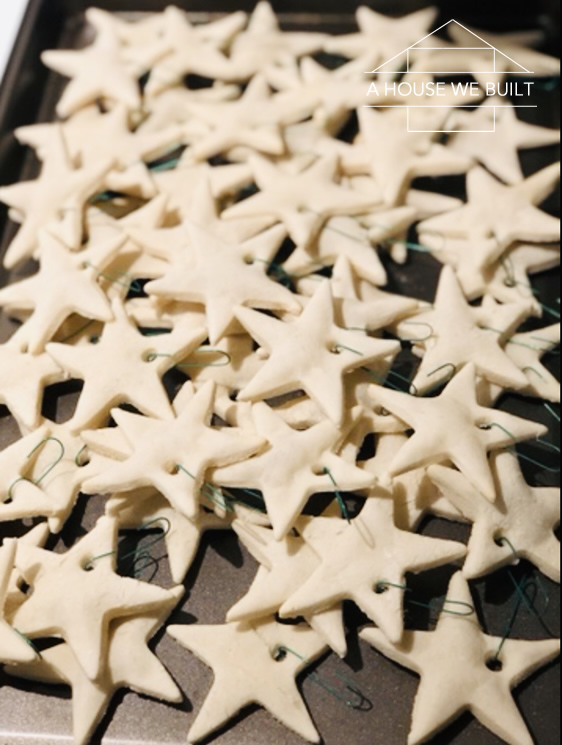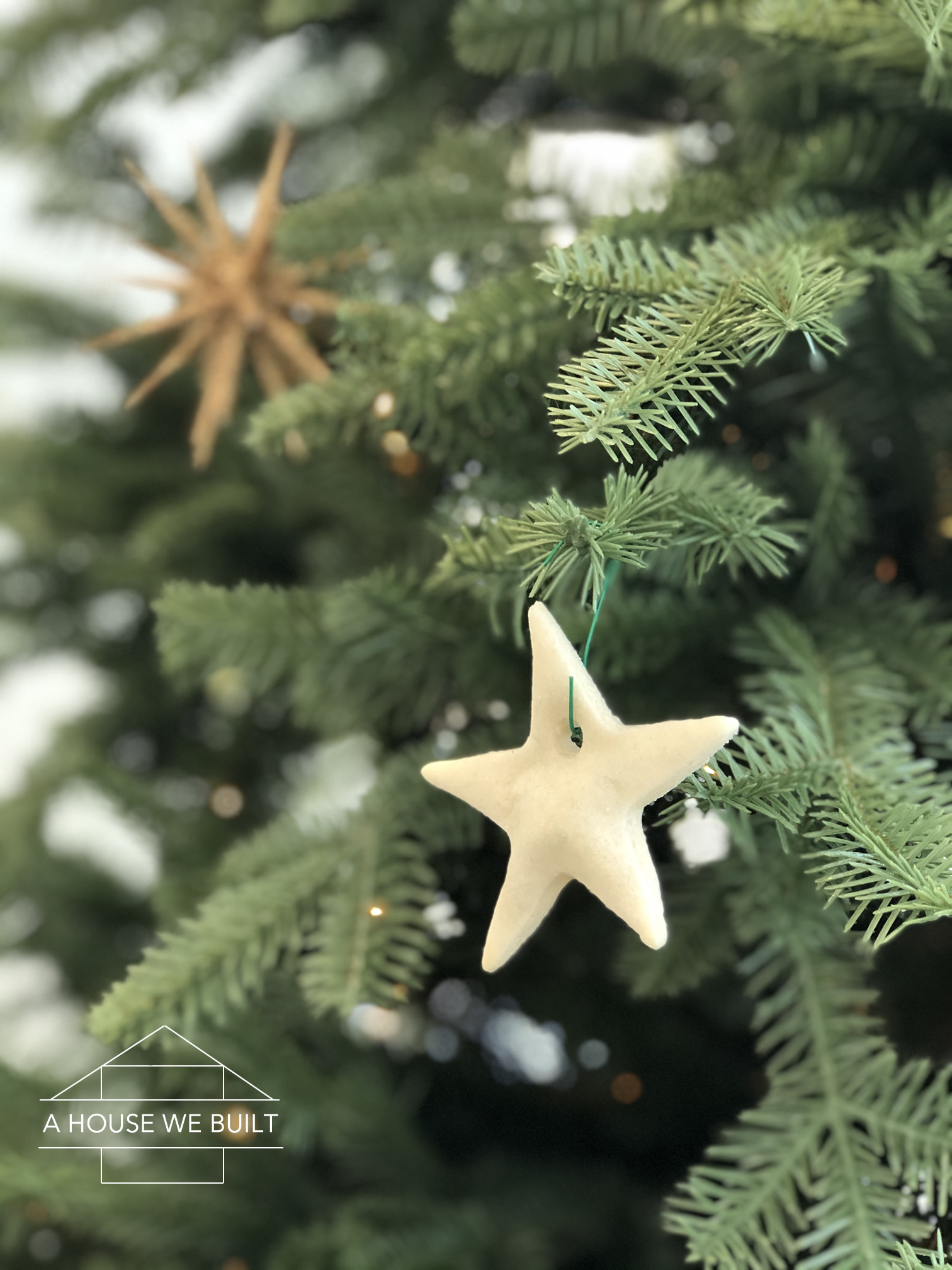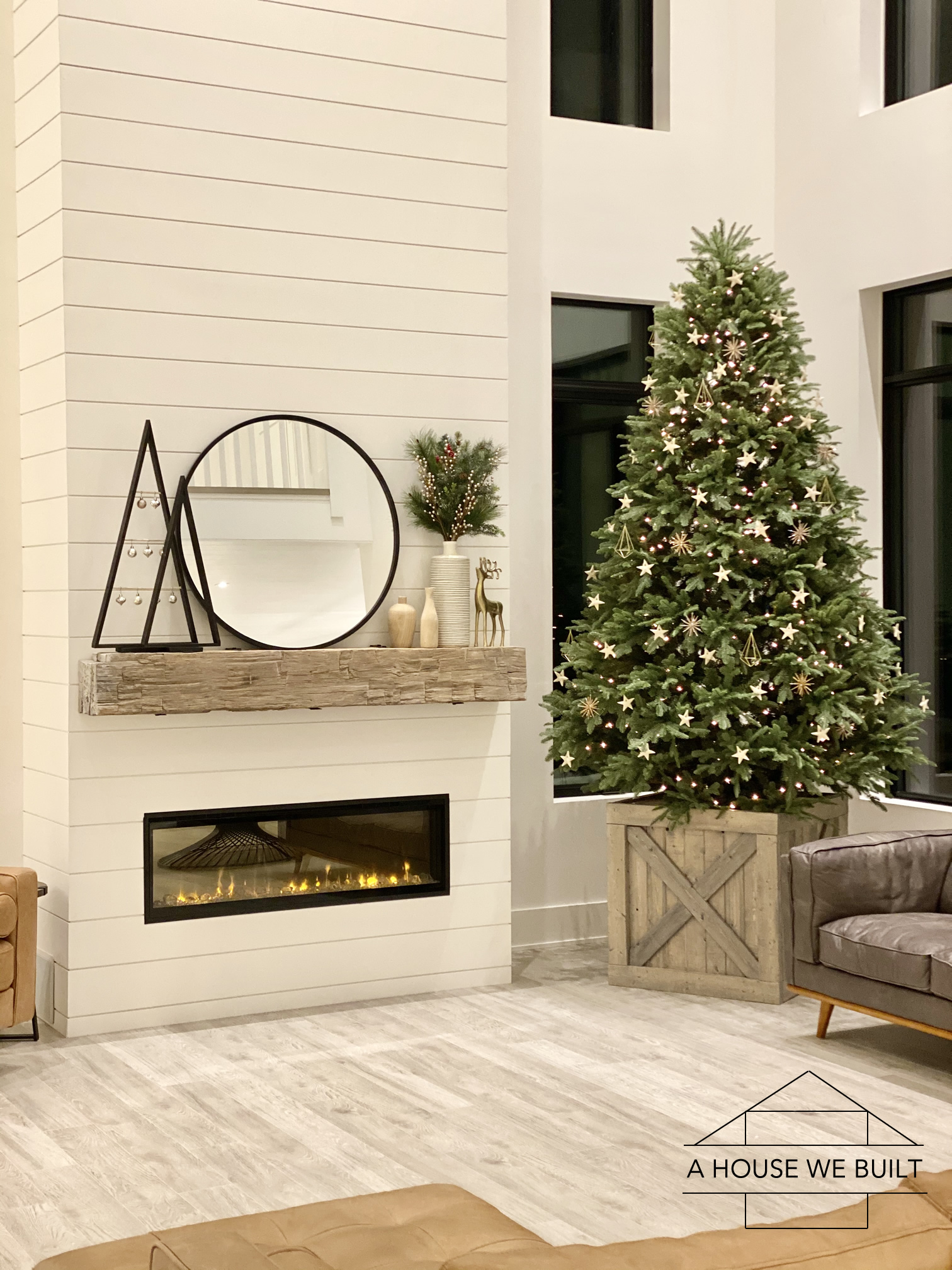 I kept my salt dough ornaments all the same shape for consistency, although I also think it would be super cute with variety so you can have a lot of fun with different ways of decorating. I also added in some starbust and wire ornaments to my tree as well so I've found some similar ones if you like the look:
Sources from our mantel decor:
Sources for our Christmas tree box stand:
For more info, please visit our Living Room Sources Page.