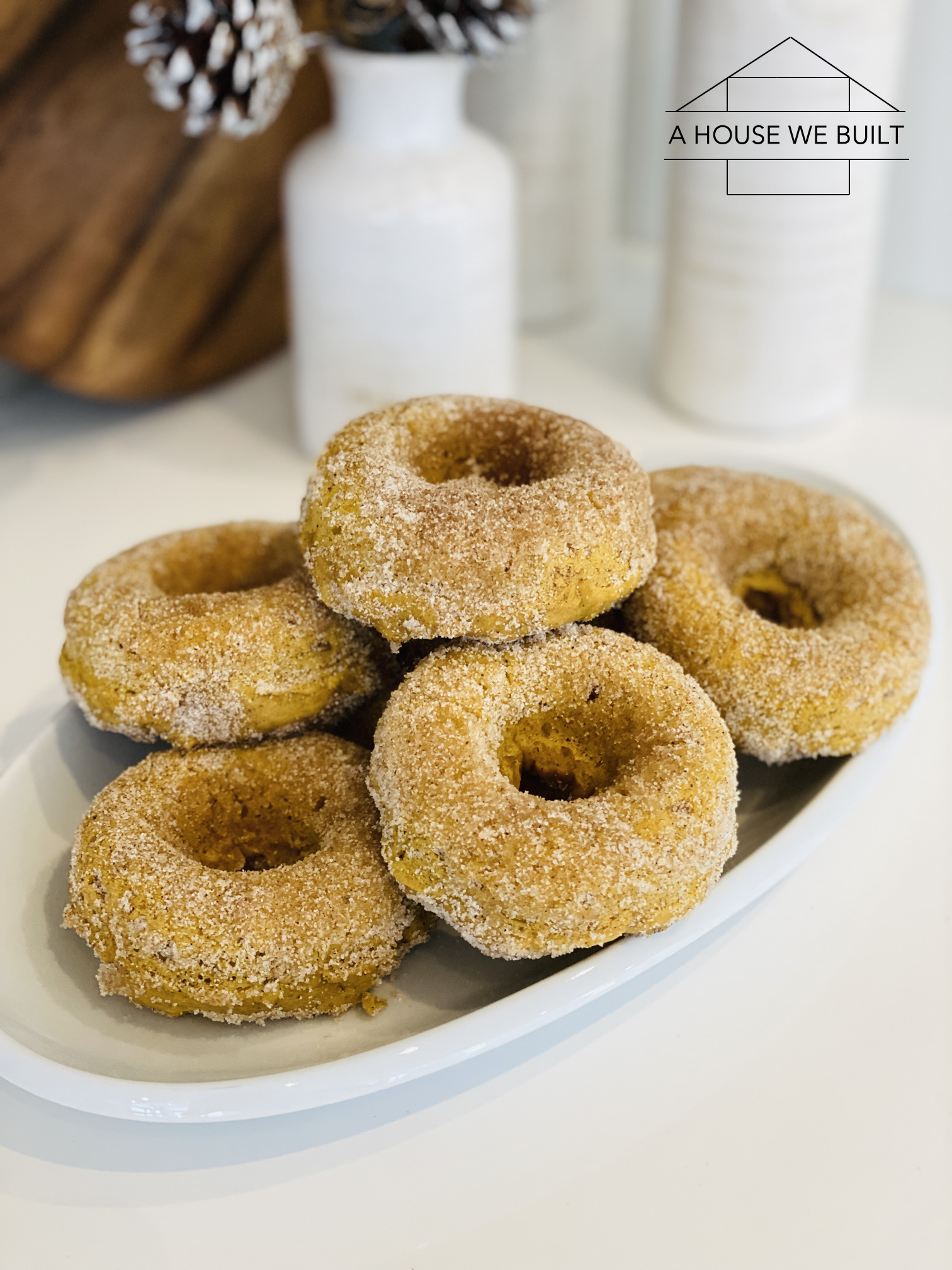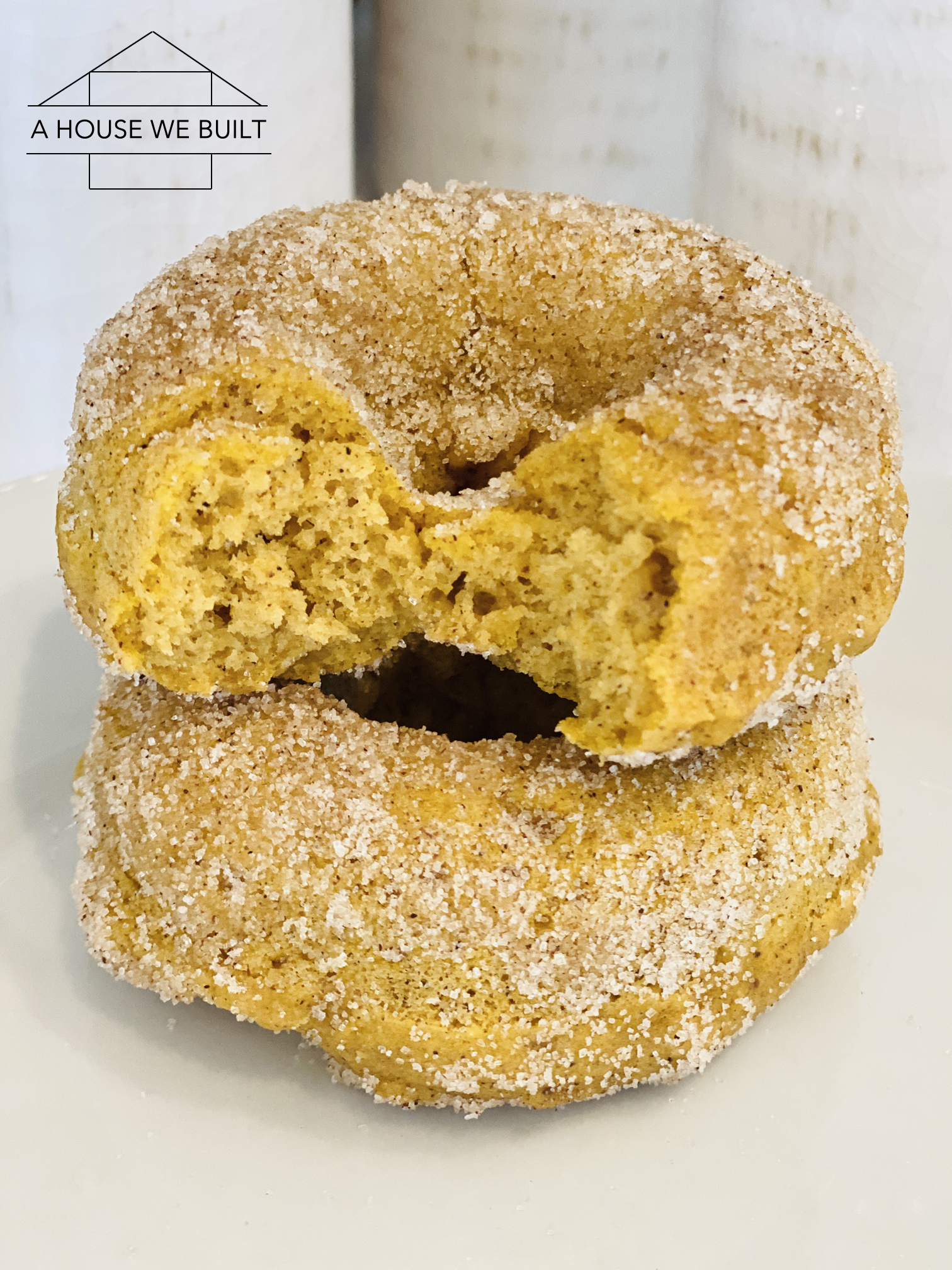 I love donuts but I don't love that they're traditionally fried so I finally figured out a baked donut recipe I was happy with (basically an adaptation of my Donut Bites recipe) but it's less work and very easy!
All you need is a donut tray (Amazon | Walmart) which is like a muffin tray for donuts.
1. Preheat your oven to 350.
2. Make your batter like this:
In a medium mixing bowl, combine your wet ingredients:
1/4 cup white sugar
1/4 cup light brown sugar
3/4 cup canned pumpkin
1 egg
1 tsp vanilla
1/2 cup milk (I use soy)
1/3 cup sunflower oil or melted butter
In a separate bowl, combine your dry ingredients:
1 3/4 cup flour
2 tsp baking powder
1 tsp cinnamon
3/4 tsp nutmeg
1/8 tsp cloves
1/2 tsp salt
3. Combine wet and dry ingredients and mix – I literally just use a fork.
4. Spray down your donut trays with oil, then spoon the mixture into the rings. I use 2 spoons and do about a third of the donut at a time. I find this much easier than piping them in.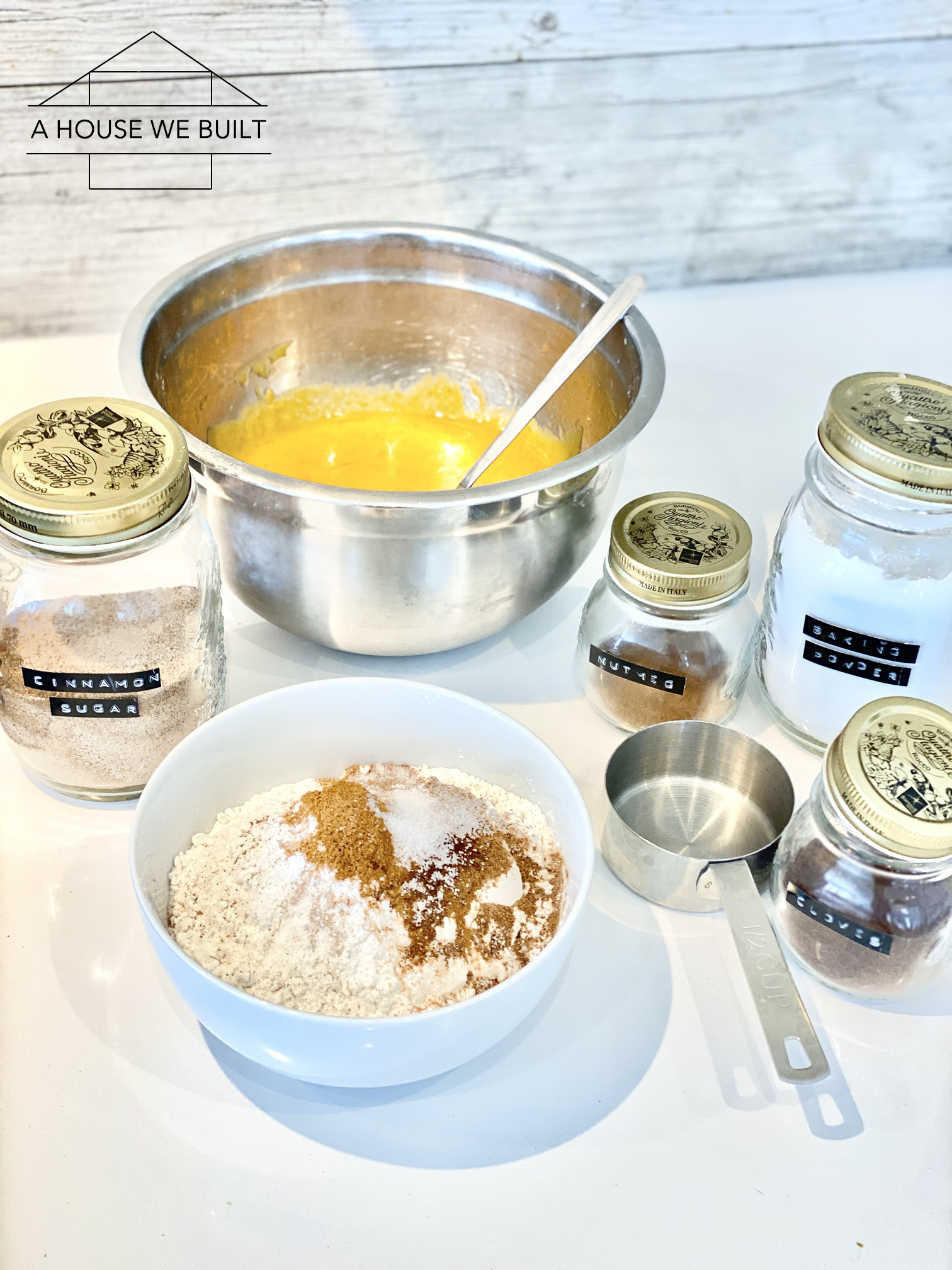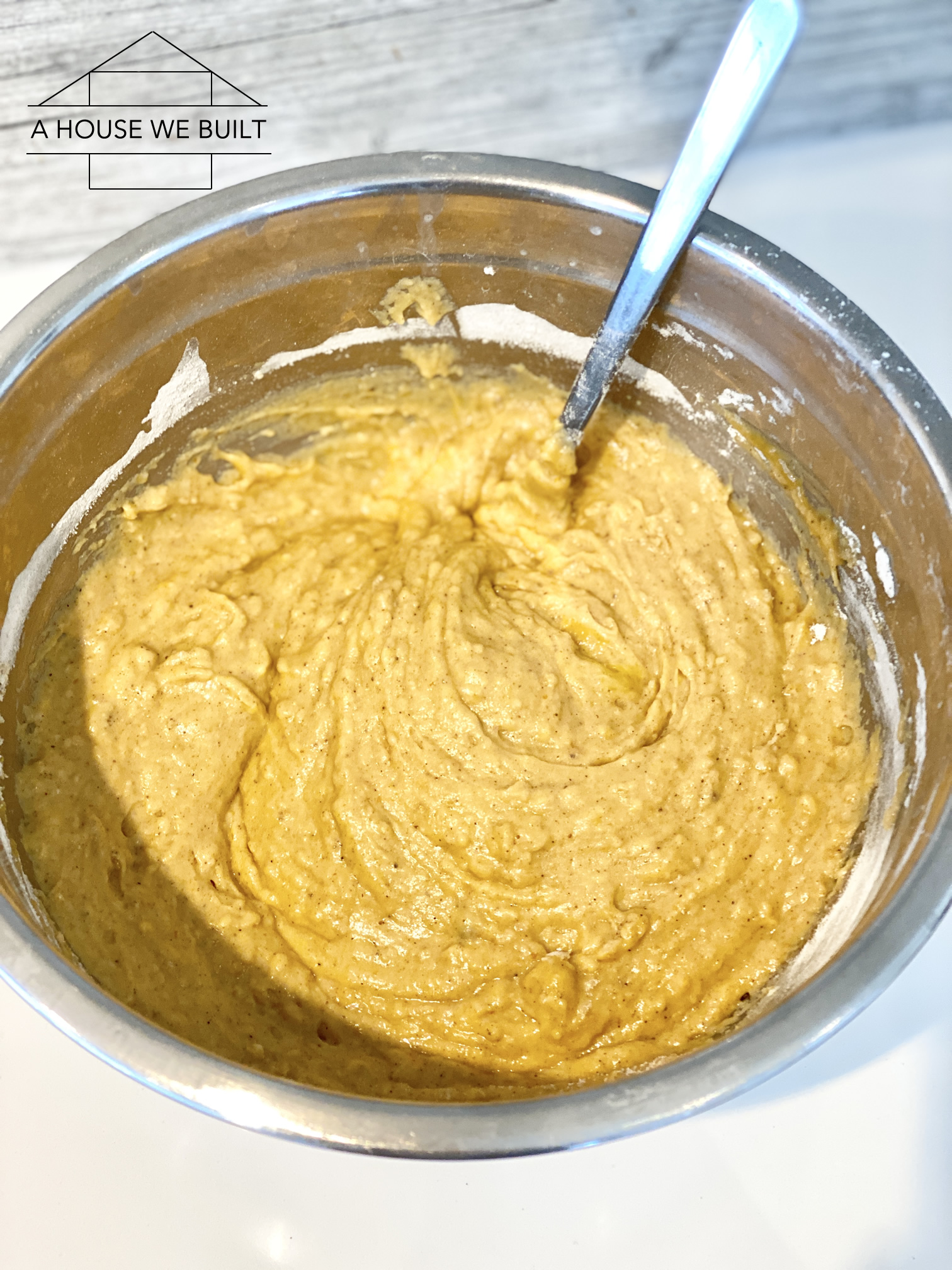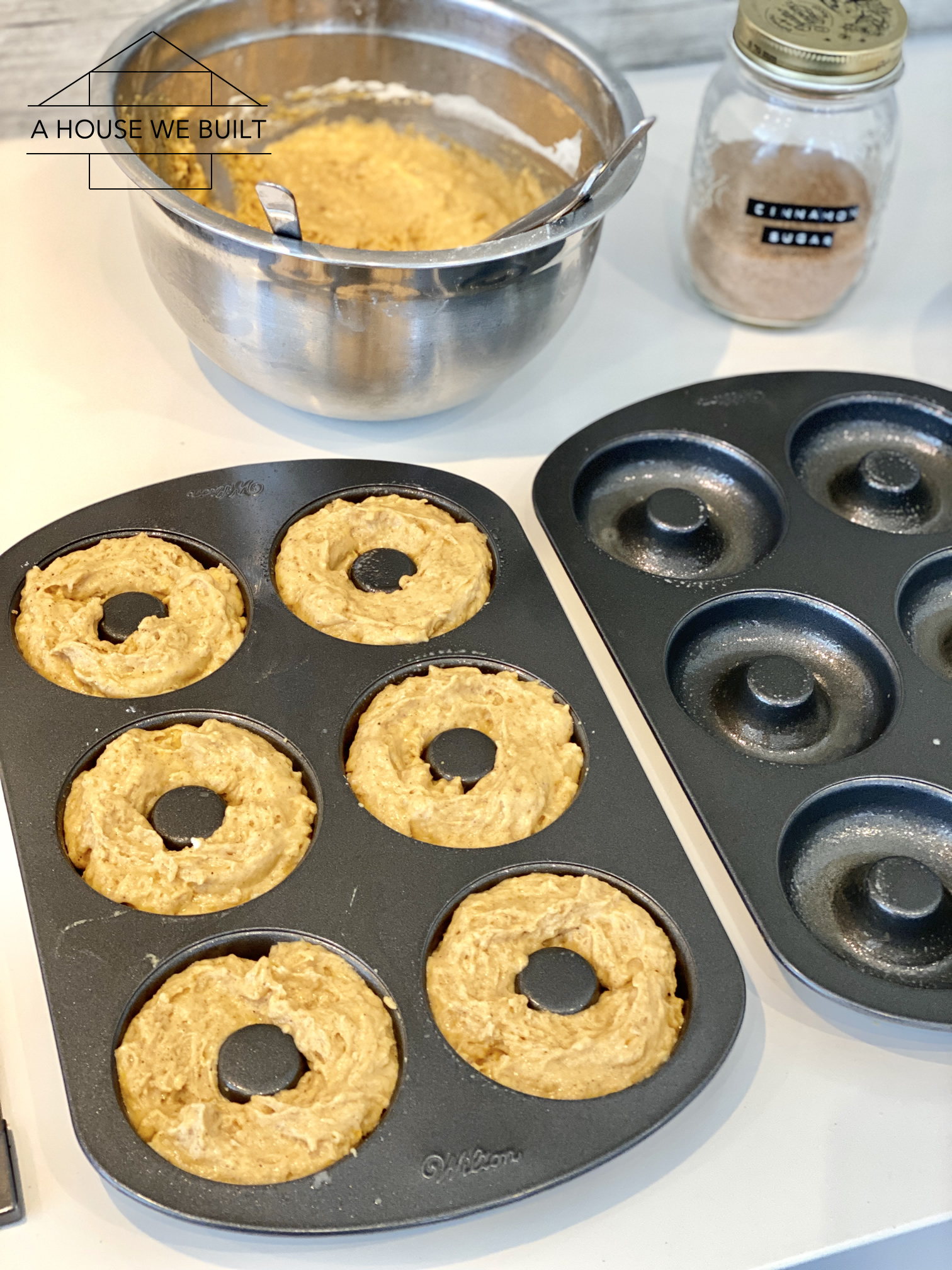 5. Bake at 350 for 12-13 minutes.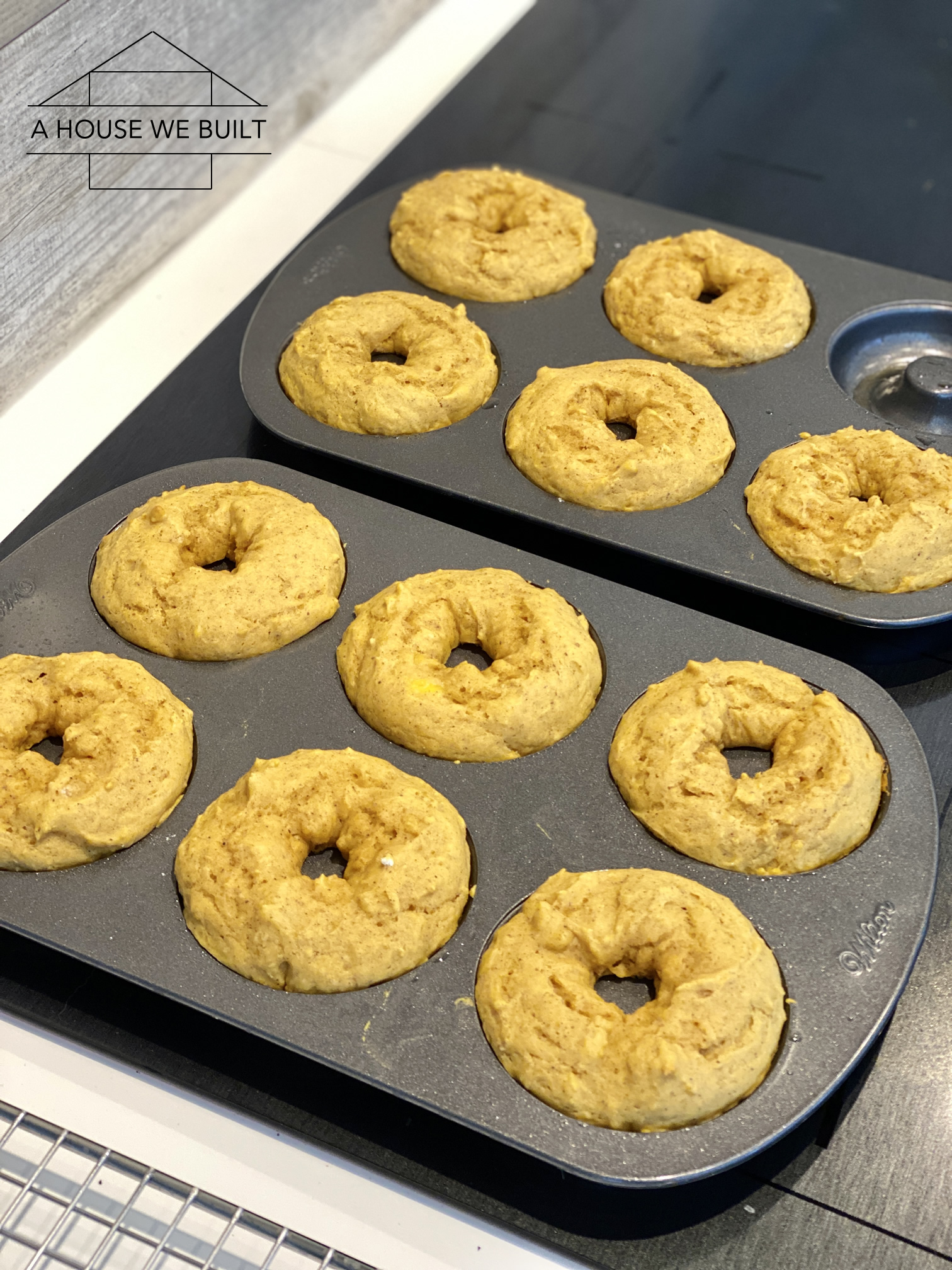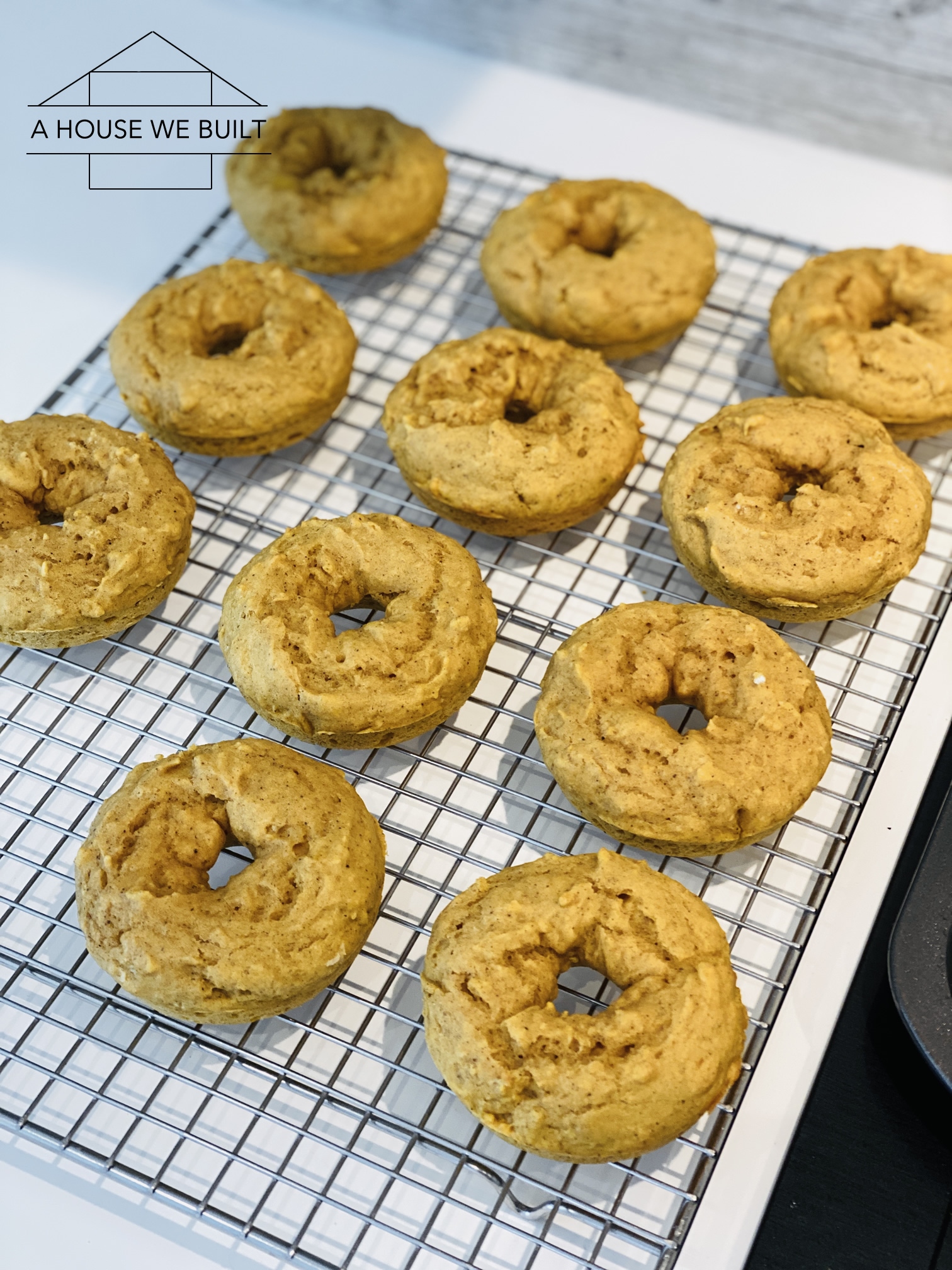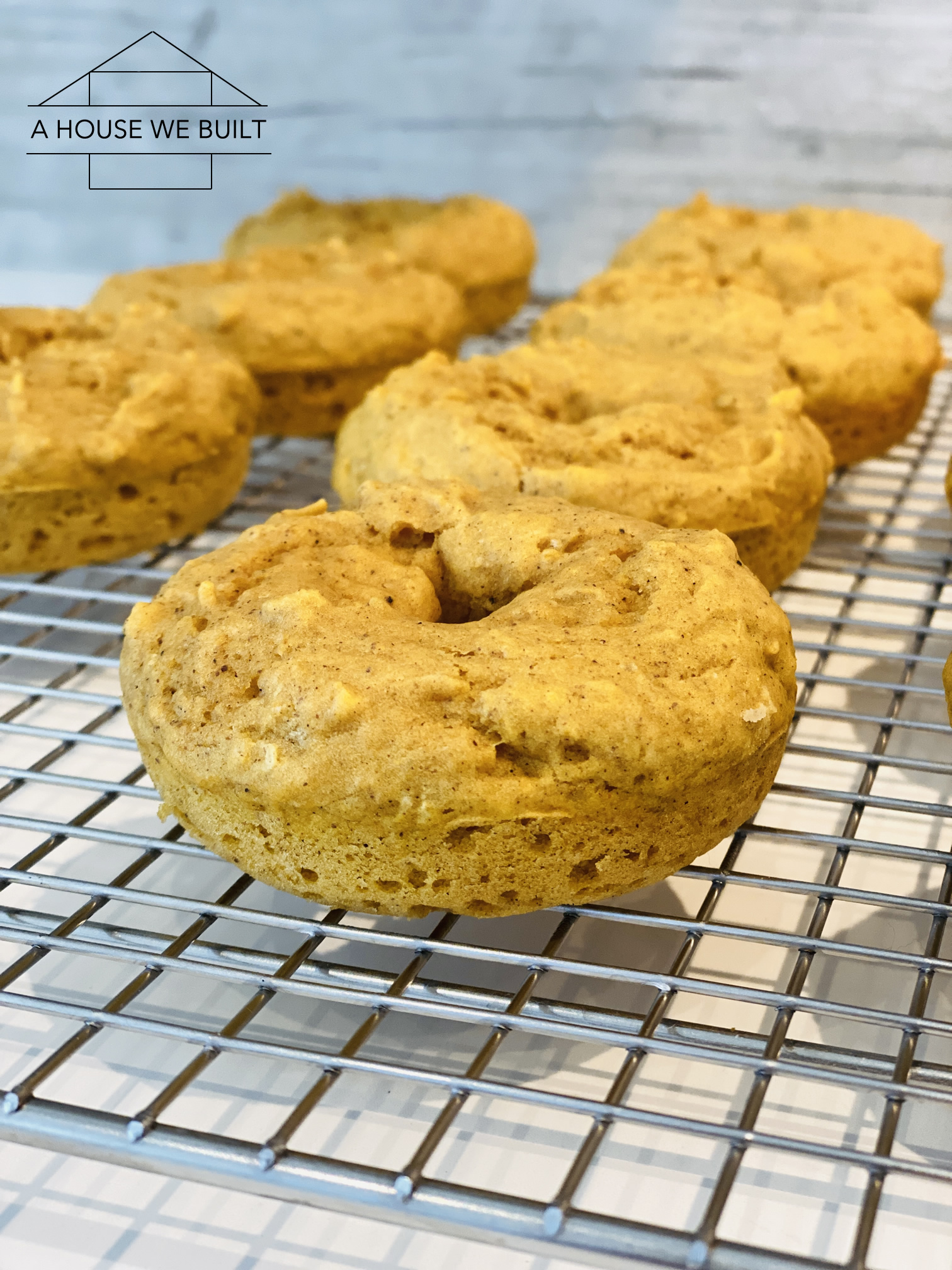 6. Remove from tray as soon as you can handle them and transfer the donuts to a cooling rack. As soon as they can be handled (while they're still quite warm), get two bowls: fill one with 1/4 cup of oil or melted butter, fill the other with 1/2 cup of cinnamon sugar (1/2 cup white sugar + 1/2 tsp cinnamon).
7. Brush each donut with oil on both sides, then dunk it in the sugar bowl until fully coated.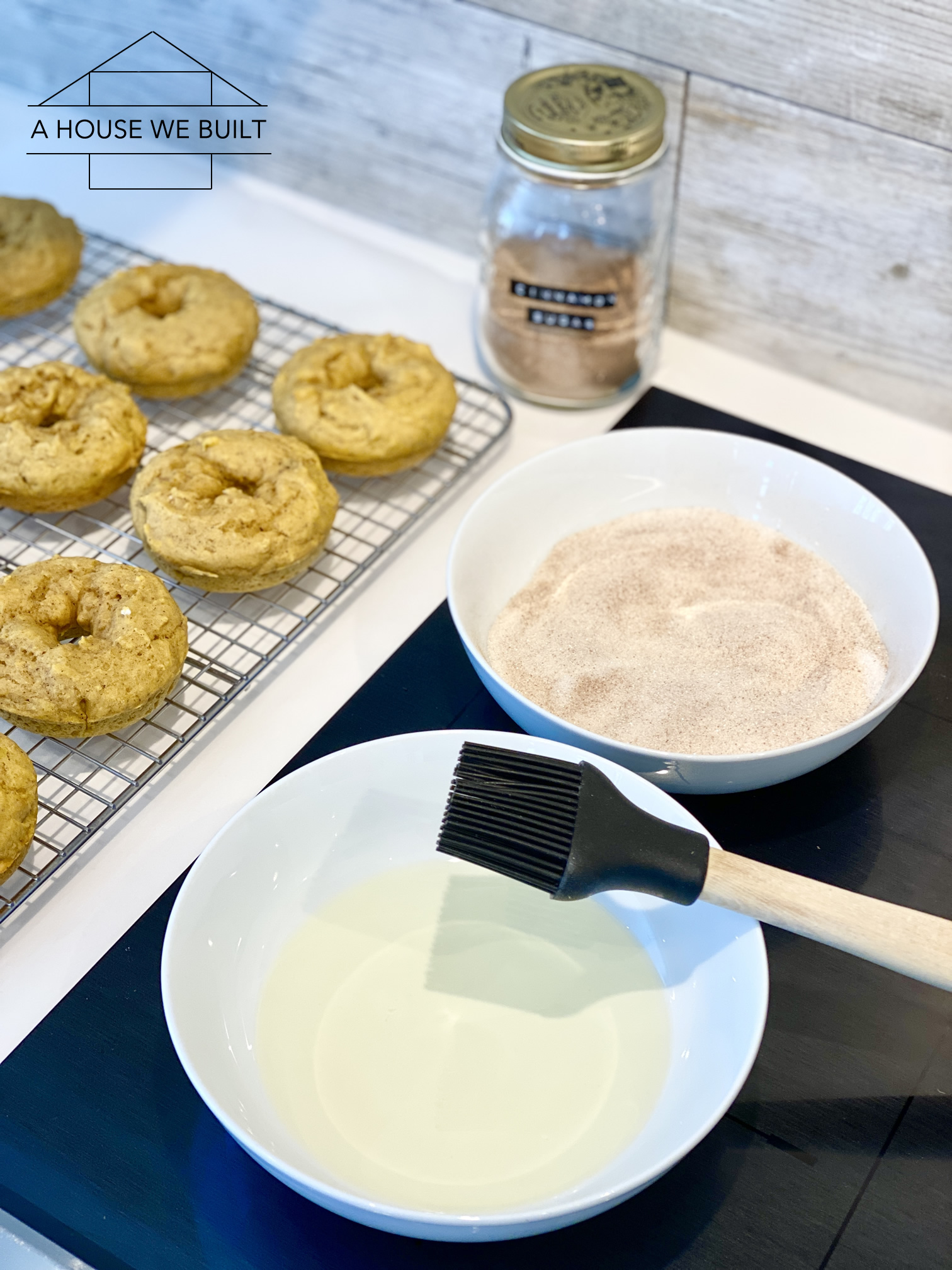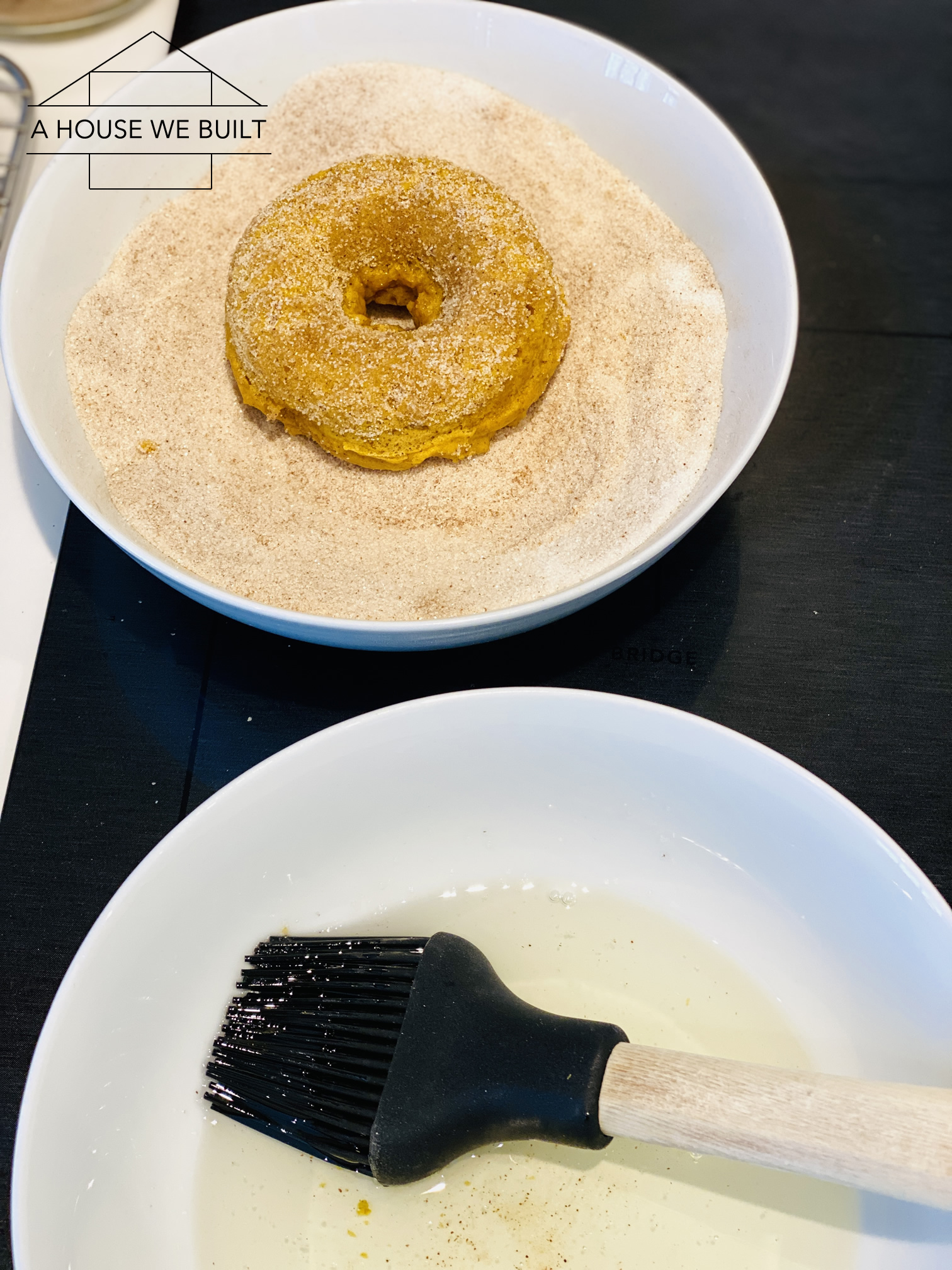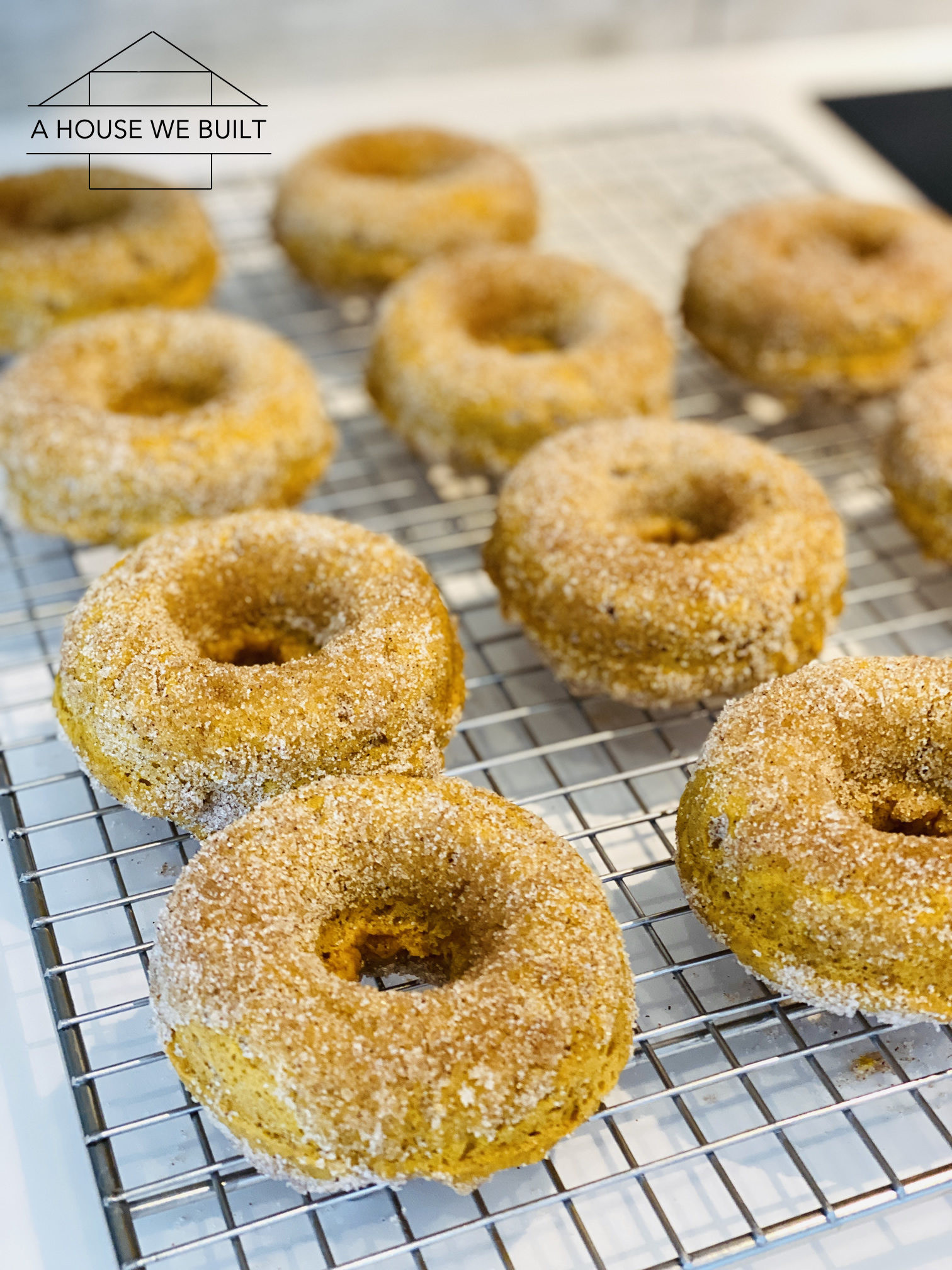 8. Devour all donuts. They are best fresh. It's possible they'd keep well overnight but we've never gotten that far. Ours are usually all eaten within the hour lol.
For more of our recipes, click here.
For our daily posts, follow us on Instagram @ahousewebuilt.