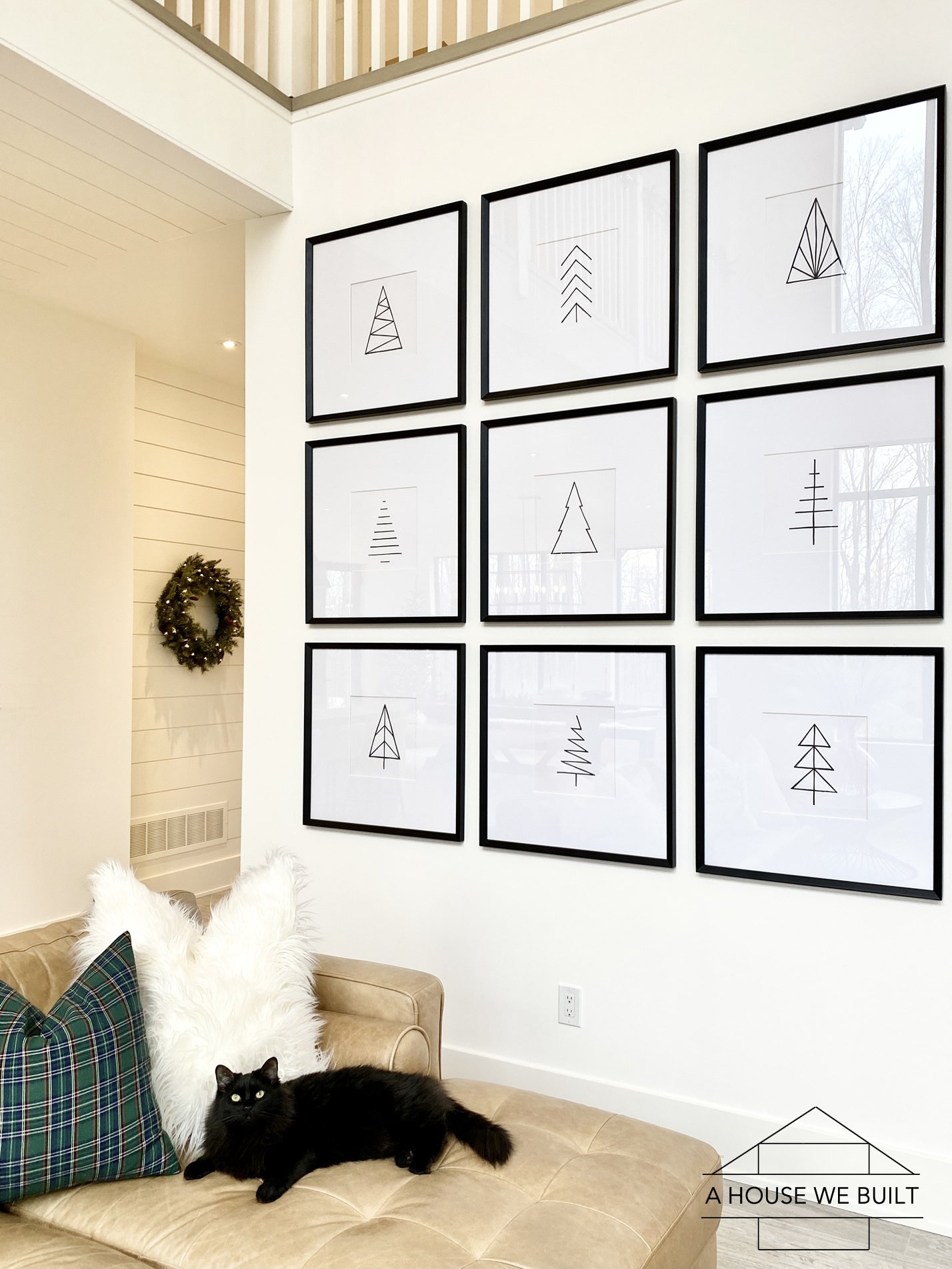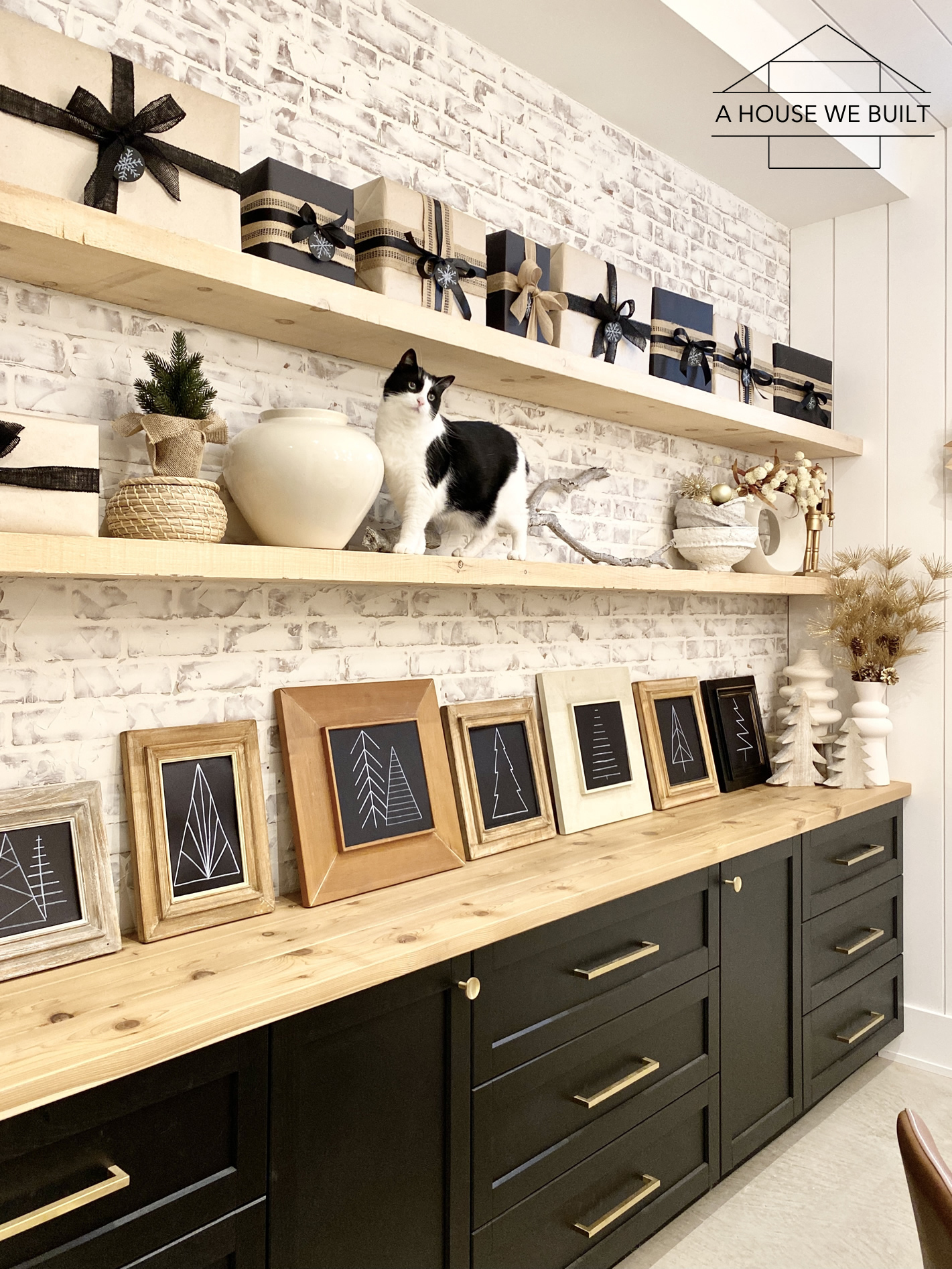 I love filling our home with artwork we've made ourselves and the holidays are no different! So this isn't so much a "tutorial" as it is just sharing an easy idea for a way to add a personalized festive touch to your home at Christmas with materials you probably already have on hand!
For the square gallery wall in our Living Room (left), I drew a bunch of different Christmas trees on white cardstock in pencil then traced over them with a permanent marker to create minimal Scandinavian-style holiday art. For the vintage frames in our Game Room (right), I used black cardstock and a white marker.
Examples of other DIY art we've made for our home:
Other easy DIY Christmas tutorials we've done:
___________________________________
To shop our home pics, click here.
To explore the other rooms in our house, click here.
Follow us on Instagram to see our daily posts here: @ahousewebuilt.