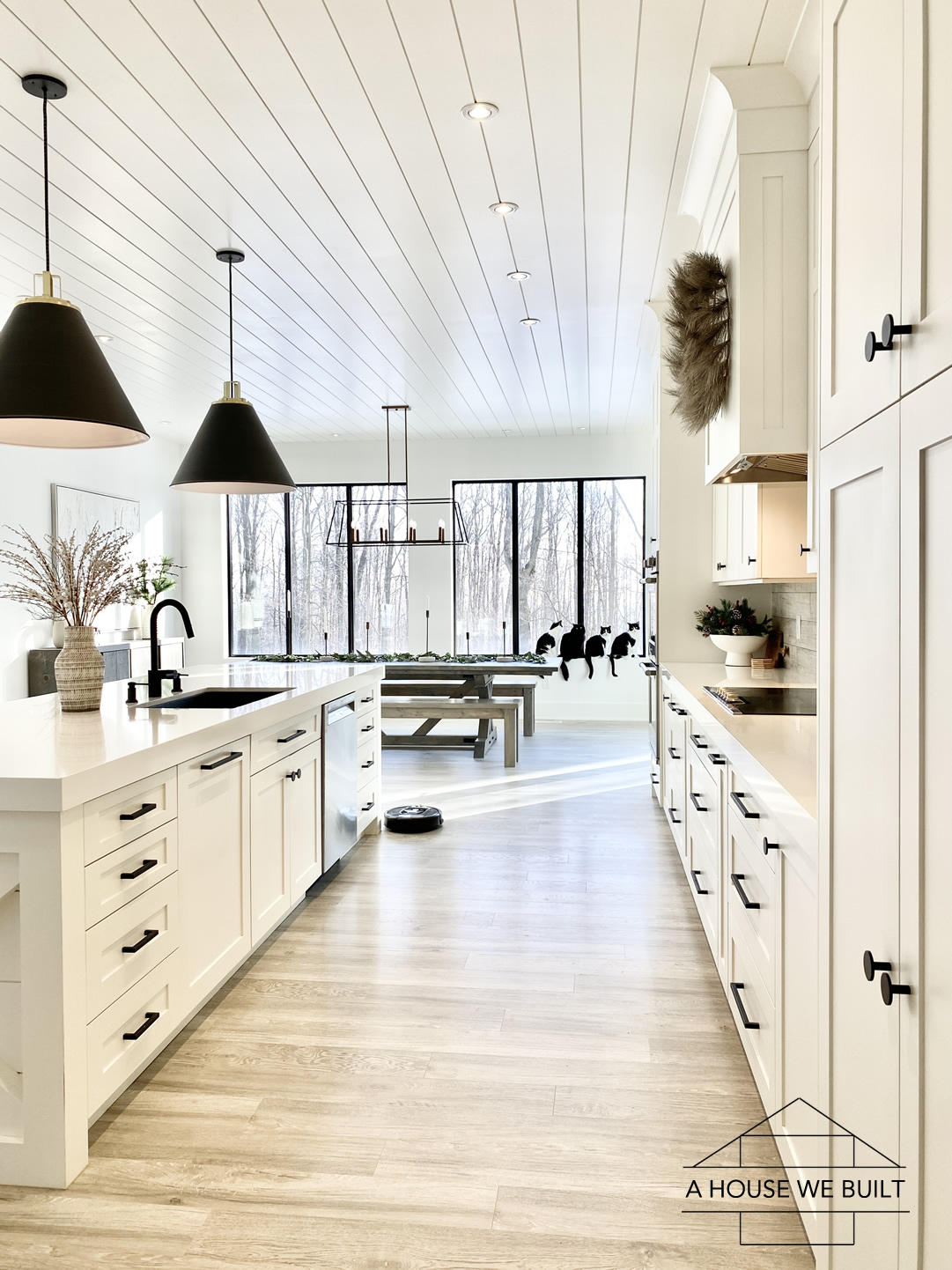 One of the most common questions that I'm asked on our Instagram page @ahousewebuilt is how we keep our house clean. We do it all ourselves (no cleaning service) so here are some of our cleaning routines and habits we've developed that help us keep a clean, clutter-free home!
GENERAL CLEANING SOURCES RECAP
I've provided details on all these sources and how we use them below:
CLEANING MINDSET
We consciously choose to not own a lot of "stuff" and everything we own has a specifically designated spot it lives in. Our house rule (which was my parents' rule while I grew up and that worked really well so I've continued it in our house) is that "anything you take out must be returned to where you found it, in the same condition you found it in, as soon as you're finished with it". It takes a while to make that into a habit (especially if you didn't grow up with this rule) but once you get into this habit, it eliminates a pile up of "random stuff" around the house because you've put everything away when you're done with it.
So a combination of not owning a lot of stuff, having designated homes where all your stuff lives, and a developing an instinctive habit of putting away anything you take out helps to keep your home tidy.
CLEANING HABITS
Clean as you go as much as possible. The purpose of this is to keep everything mostly tidy throughout the day so that when you go to actually properly clean, you're more "topping off" the clean, rather than starting from scratch. In my opinion, this is the most important thing you can do.
Set small timers for cleaning tasks. It's amazing how much you can get done in sixty seconds, or as much as five whole minutes. Instead of dedicating massive chunks of time (or *shudder* whole days) to cleaning, I'll just pick a room, set a timer for 1-2 mins and seriously you can get so much done in that time. I find that setting that little timer helps me mentally not get overwhelmed with the idea of "cleaning" as this huge impossible task. This way feels more manageable and achievable when you're only having to find an extra two minutes in your day instead of two hours.
Multitask. Anytime I go from A to B in our house, I just quickly ask myself if there's anything else I could do at the same time. For example, if I'm on the main floor but I need something from an upper floor, I'll see if there's maybe a load of laundry I can carry up at the same time or whatever else is needed. I'm already needing to make the trip from point A to point B in our house, but doing two things at once doubles my productivity and saves me time/energy in the long run.
End-of-day tidy-up. This is strongly linked to the clean-as-you-go habit because if you've been mostly cleaning as you go throughout the day, then you shouldn't have too much left to tidy up at the end of the day. But right before bed, just do a quick walkthrough and put away anything still left out of place so that when you start your day the next morning, you're waking up to a tidy house. If this sounds like a lot, then start with doing this in just one room (I recommend the kitchen) and once you've formed that habit, expand this habit to the rest of your house too.
One more thing is that if you're married, living with someone (even a roommate) or have a family, then it can't just be you cleaning up after everyone. Get them on board with the same habits as you and/or designate certain tasks between you. And also teach your kids to follow suite both by teaching them, and by leading by example. Everyone old enough to participate should be involved in keeping your communal living environment (your home) tidy. Most of my own cleaning habits were ones I learned as a kid from my parents – not only through practice, but also by observing my own parents keeping a tidy house and watching their habits, so it's never too early to start and habits formed early on are the easiest ones to make and to continue. But whether these habits are something you grew up with or something you're just starting now, it is possible to form these habits if you put your mind to it and make it a priority.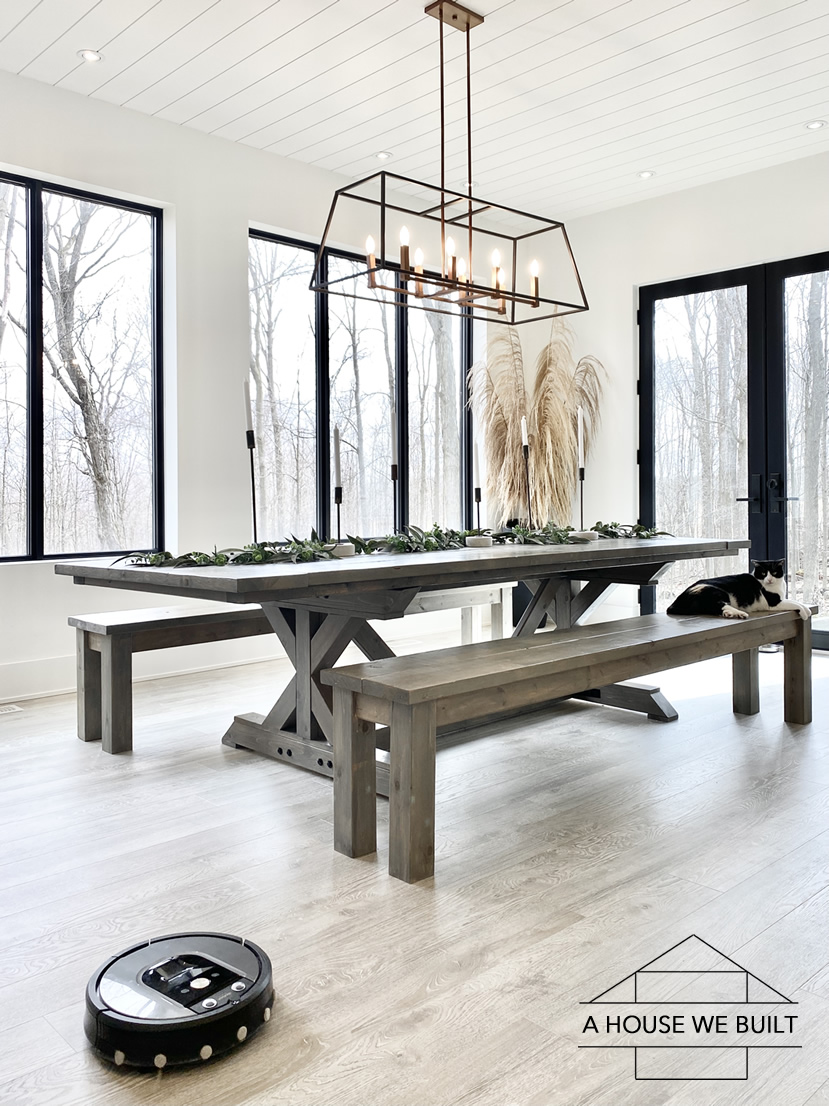 CLEANING TOOLS
Grooming the cats regularly makes the biggest difference as far as keeping the house free of fur. I use this grooming tool and I groom all our cats at night before bed every other night. If I'm late by even one day, I notice a difference. This is the best way to get ahead of keeping your house free of fur. Note: this also helps with allergies. To learn more about How to Cope with Cat Allergies, click here.
CLEANING PRODUCTS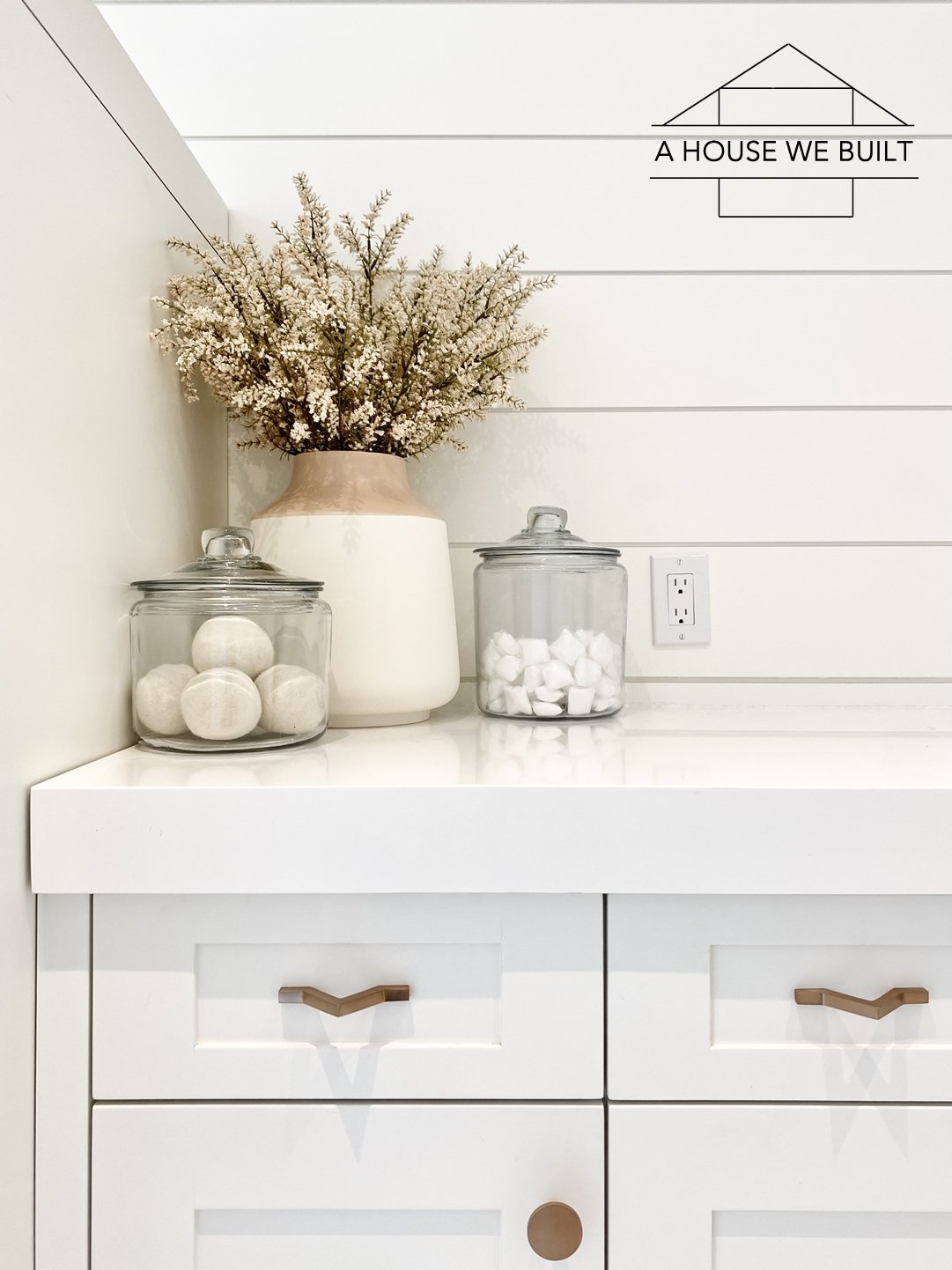 We try our best to use non-toxic products where possible, but we also balance practicality with that. So, for cleaning products we use daily like laundry & dishwasher pods, or dish & hand soaps, we choose to use "cleaner" products. But for rarely-used products like glass & steel cleaners etc, we just use whatever the best-working product we can find is because they're used so infrequently that we prioritize function for those items. If you ever want to go down the rabbit hole of researching how many products in your everyday life are toxic, be warned that the list is likely extensive. I did this a little while back and that's how I came up with this list of cleaner cleaning products for us to use (I did the same for my makeup and skincare too although that's not the topic of this post but just FYI, I recommend looking into the ingredients of the products you use if you want to be informed about what you're breathing in regularly and/or absorbing into your skin). Ultimately, it's all about finding whatever the right balance is for your household that you feel safe and comfortable with and here I'm sharing the products we like to use:
LEATHER CARE
Leather conditioner: Amazon | Walmart. This stuff is amazing! I use it to buff out any accidental scratches our couches get and also just to condition them (maybe once every couple weeks/months). It's kept our leather looking brand new even though we have 5 cats!
If you want more info, go to our post: How to Stop Cats from Scratching Furniture
I hope this helps answer your cleaning questions!
If there's something else you'd like to know, just leave me a comment down below and I'll answer!

To explore other rooms in our home, click here for our website roadmap.
To follow our daily progress and house projects, follow us on Instagram @ahousewebuilt.