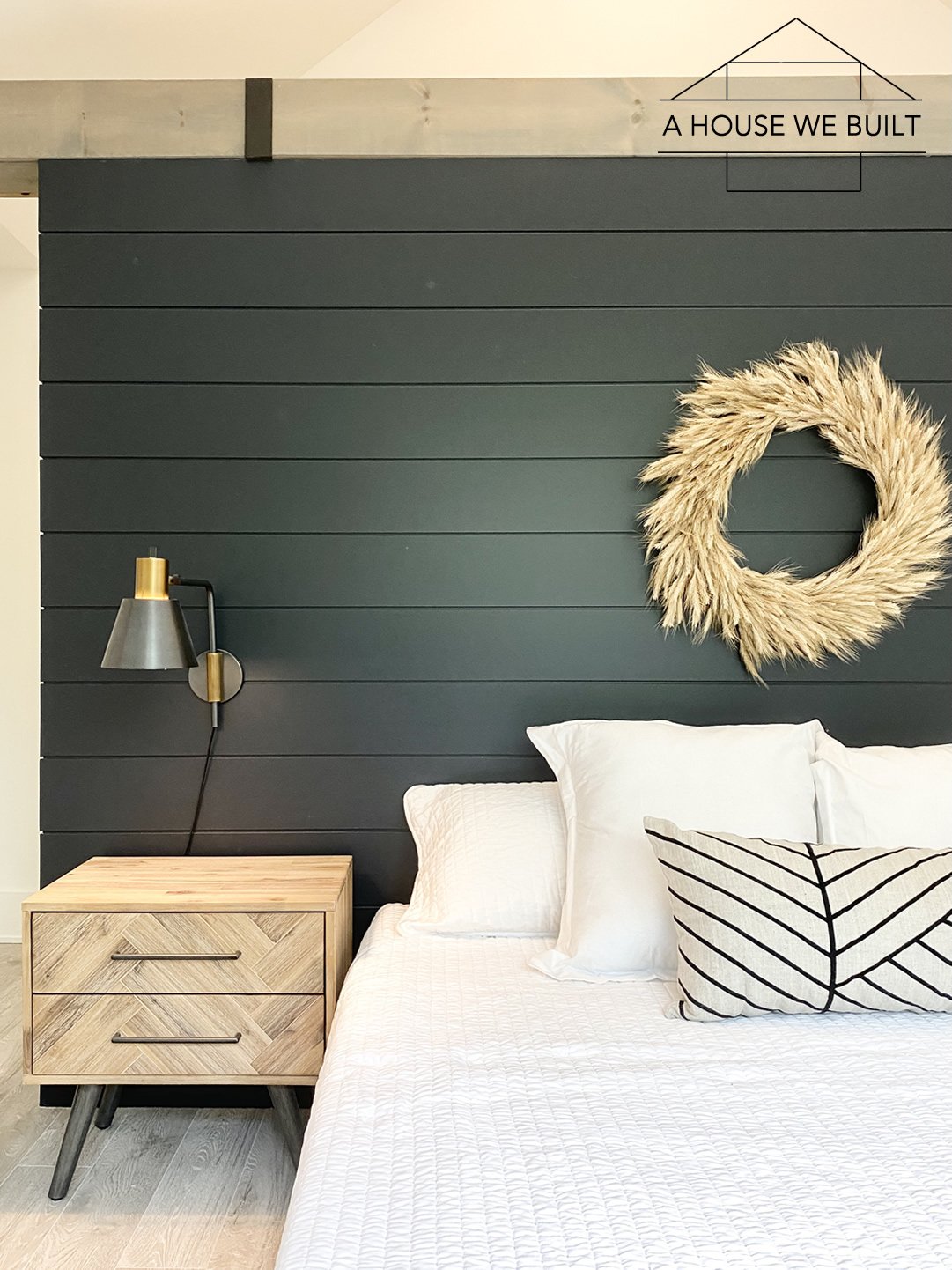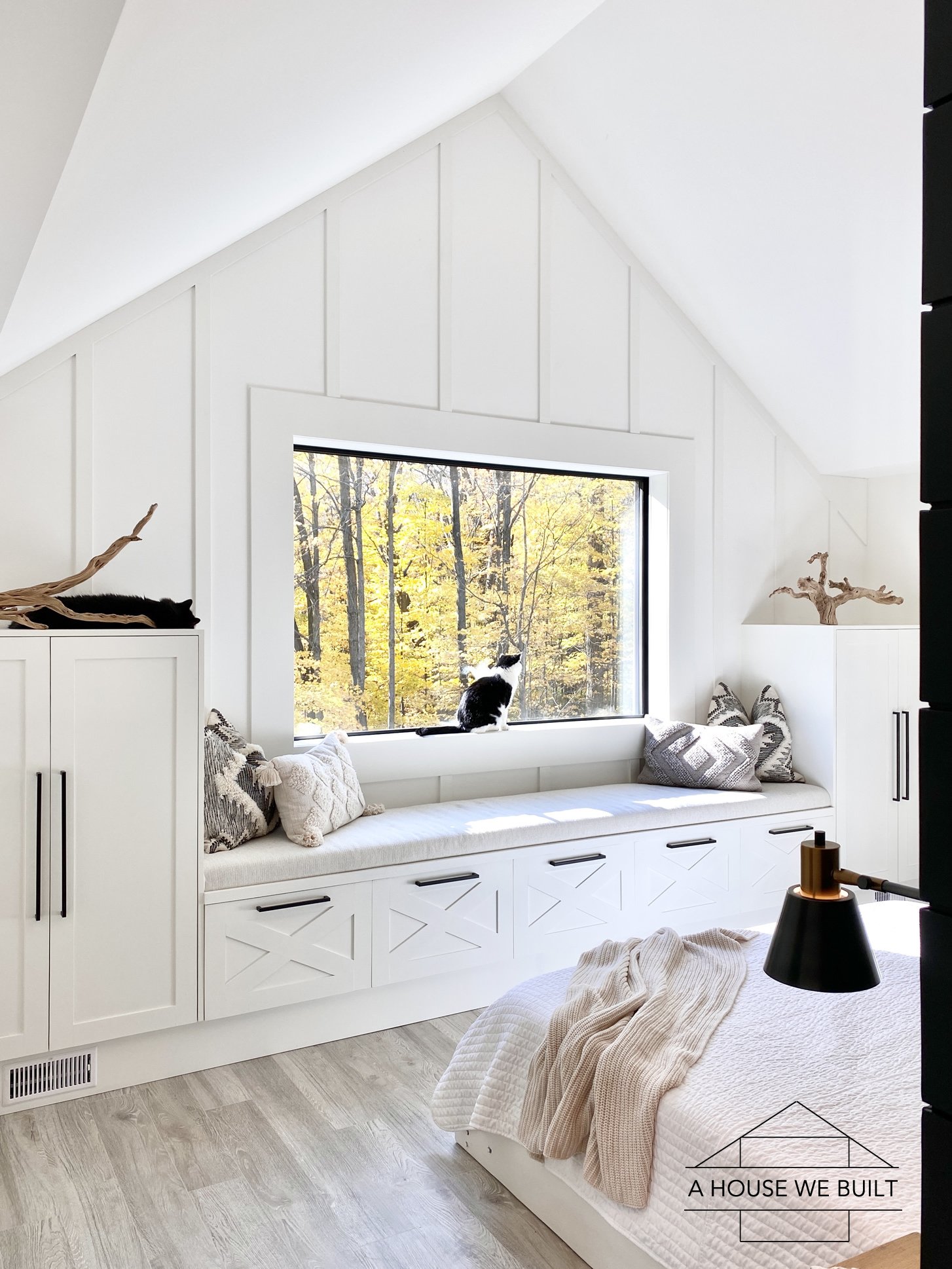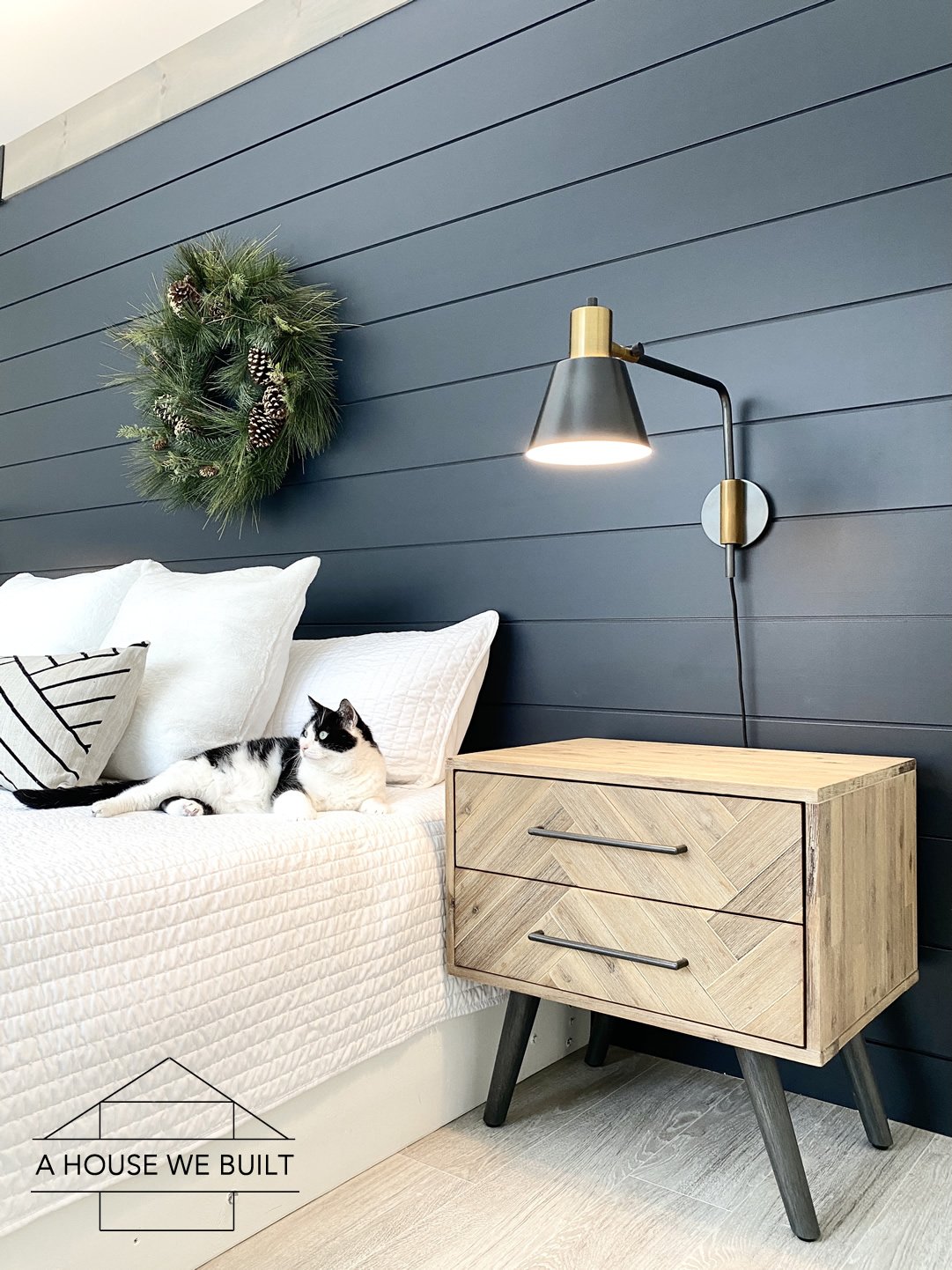 Christmas decor:
Window seat:
Bedding:
Nightstands:
Lighting:
Pillows:
Wreaths:
Paint colors:
Dark color: BM Soot in satin. You will notice in the pictures above that this paint color looks very different in each pic. Neither image is filtered or color corrected, however I chose these two pics for our website because they show the range that this color has. The left picture was taken in the summer with green leaves from our windows reflecting off it. The right picture was taken in winter with white snow reflecting in from the windows. So you can see that each season changes the tone of this color quite a lot and draws out different undertones. This is the same dark color as we used in our pantry, powder bathroom, and the accent in my closet where it often looks pure black.
Light color: BM Simply White in flat
General info:
Shiplap: Tutorial & Info
Flooring: laminate, Lionel by Evoke (possibly no longer available)
Windows: SW Tricorn Black | Fiberglass, custom made
Ceiling height: ~15-ft

To explore other rooms in our home, click here for our website roadmap.
To follow our daily progress and house projects, follow us on Instagram @ahousewebuilt.