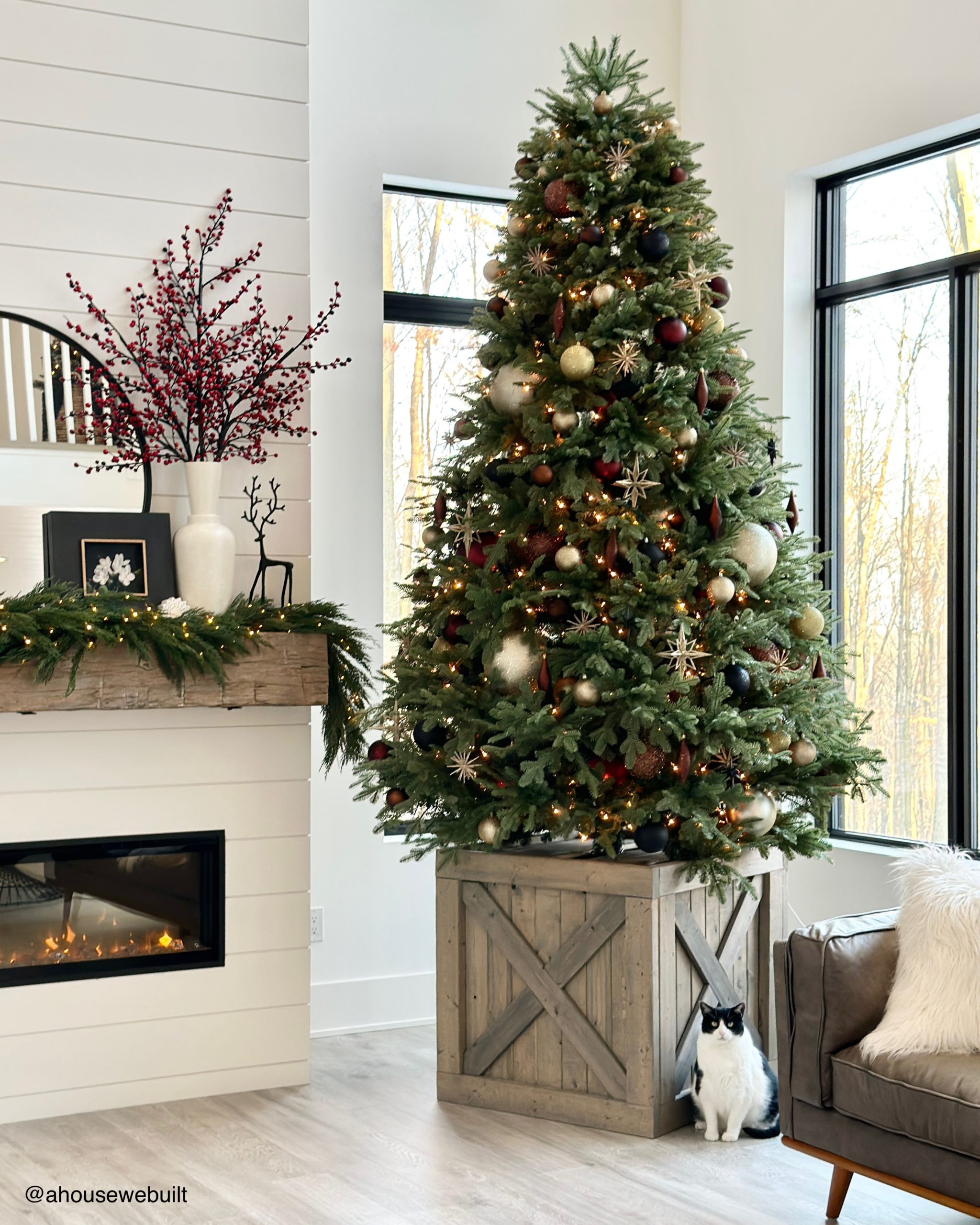 We built this large wooden Christmas tree box stand because we have cats and cats are notorious for getting into Christmas decorations and climbing trees so, since we have five cats, I set out to solve this problem and you guys… this box stand WORKED!! Not only is it beautiful (or at least I think so) but it also did a great job of keeping our cats away from our tree on the first year (2018) when we first built it and had a "real" tree (left pic) and it worked even better the second year (2019) when we did an artificial tree that had no nature smells. For more info, see our post on How to Cat-Proof Your Christmas Tree & Decor!
Also, if you're not into DIY, here are a few ready-made Christmas tree boxes that have similarities to ours – although note that some of them are, in my opinion, not high enough if the goal is being a cat deterrent: Home Depot | Home Depot | Home Depot | Bed Bath & Beyond | Wayfair | BarnwoodUSA via Etsy
So the general rule is that cats are significantly less interested in Christmas trees if the lowest branches are above their head height. Our solution is that we designed and built this tree stand! Naturally, it didn't completely stop the cats from being interested in the tree (especially when we had a real tree) but it went a very long way towards deterring their attention away from the tree. In combination with building this box, I also used my same tried and true Cat Training Methods that I used to teach our cats the rest of our house rules (like not to go on food counters) to teach them not to jump up on this Christmas tree box and for the most part this did a really great job of keeping the cats away from the tree. In the beginning did occasionally try jump up onto the top of the box, but I'd quickly correct them, they learned, and none of them ever climbed the tree. If you're very attentive (especially in the first few hours/days that you put your tree up), and you correctly them the first time they try to engage with the tree, they're likely to understand more than if you let them get away with it several times before correcting them. But basically, the first step is to find creative ways of elevating your tree in a very secure manner. You can do this by building a box like we did, or using a really big barrel is another way I've seen done beautifully. Unfortunately, simply using a regular tree collar isn't enough because it's not high enough. It needs to be minimum 2 feet tall (taller than the cats' head height) with a wide base so that it can't be tipped over.
** Side note: simply putting your tree on a table is not the answer because your cat can jump up to the table, and then the situation is actually no different than having the tree on the floor except now the tree has farther to fall. Instead it's best to elevate your tree with a tall box or surround around the base.
If you want to build a tree box like ours, this is what you'll need:
We built this to the size that we specifically needed to for the rest of the instructions I'm just going to show you the pictures of what we did and you can modify it however you want to fit your needs. Don't forget to measure your tree stand first to be sure your box is big enough to fit it!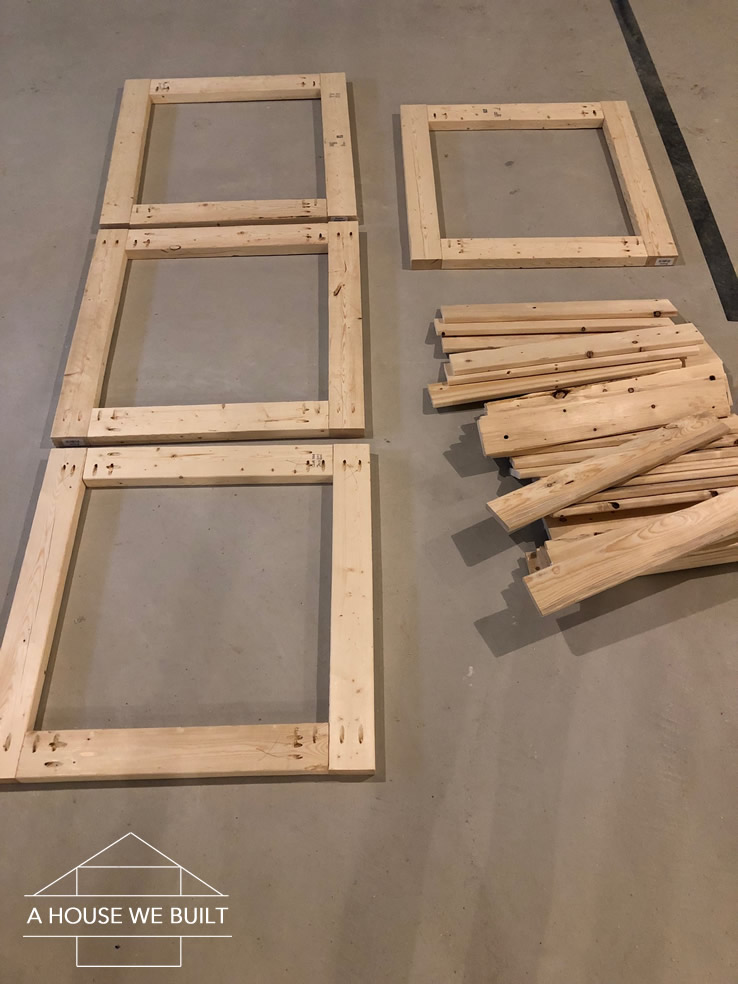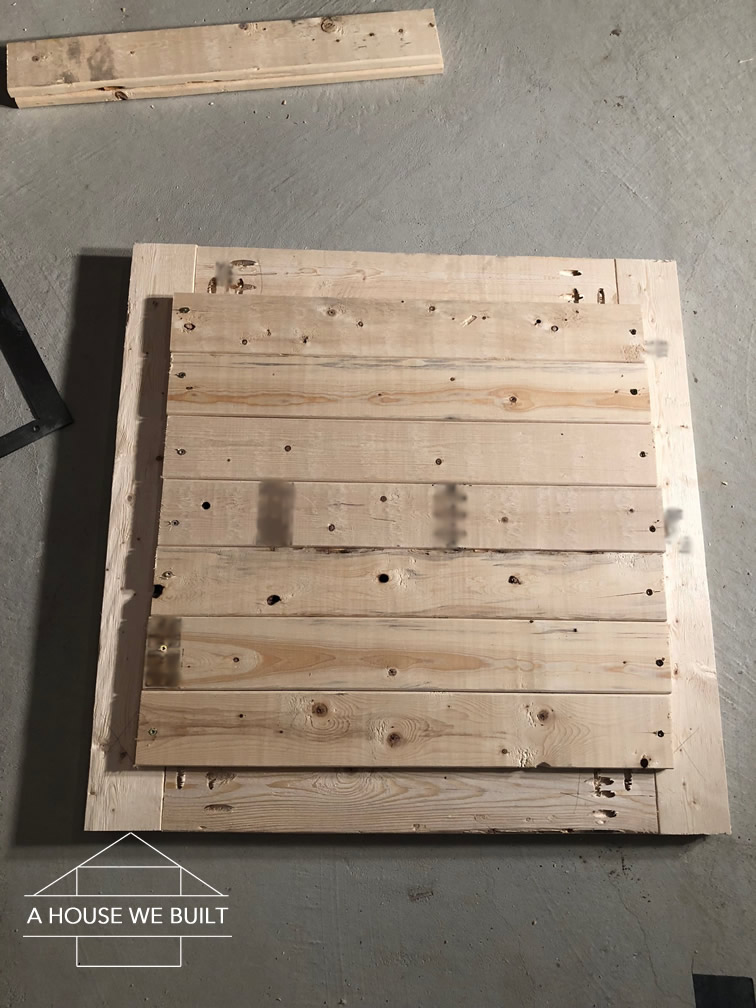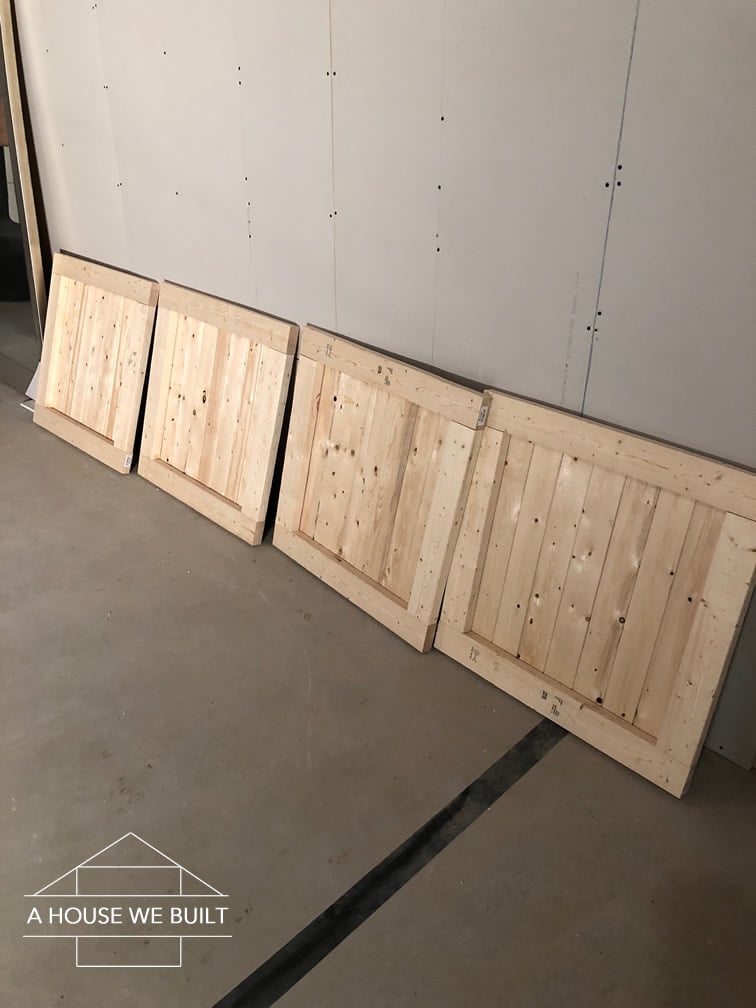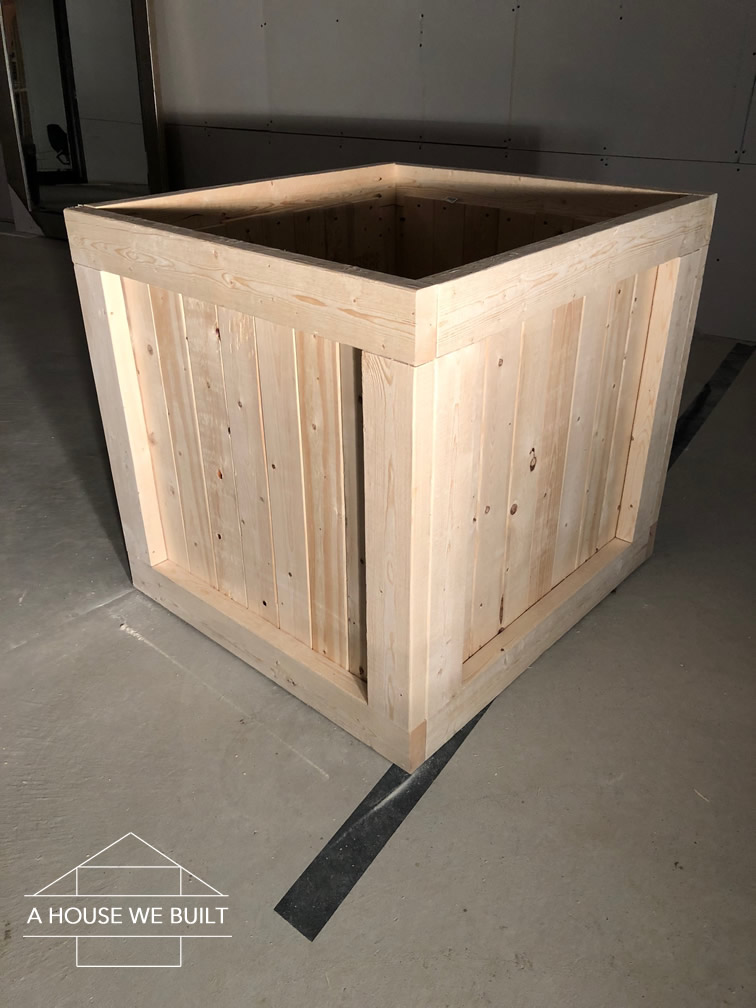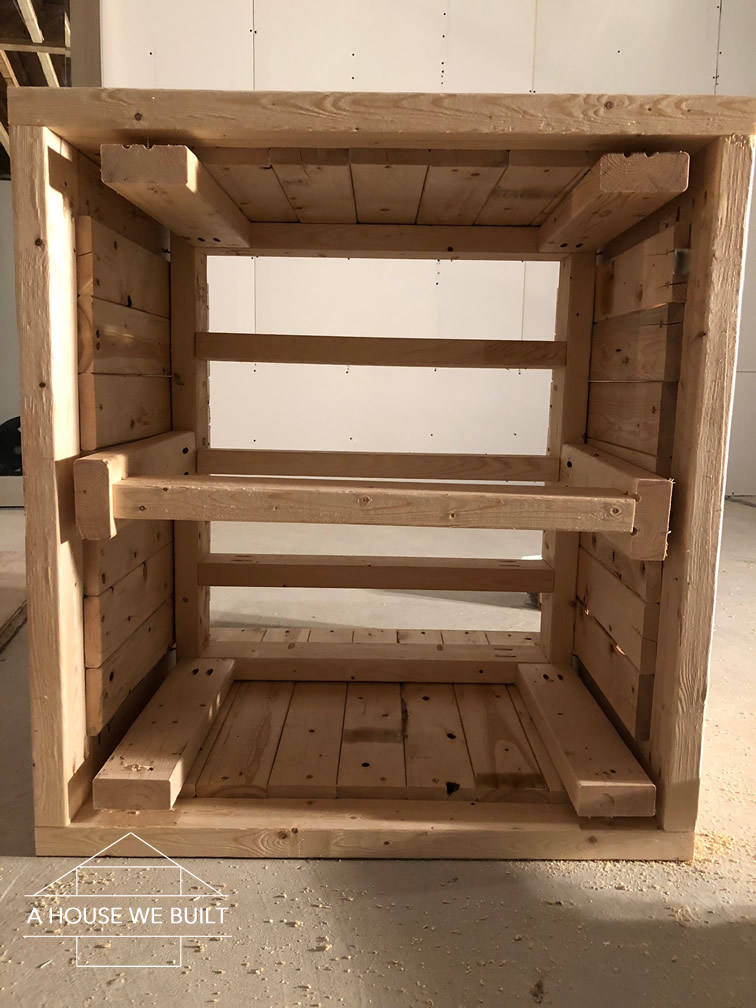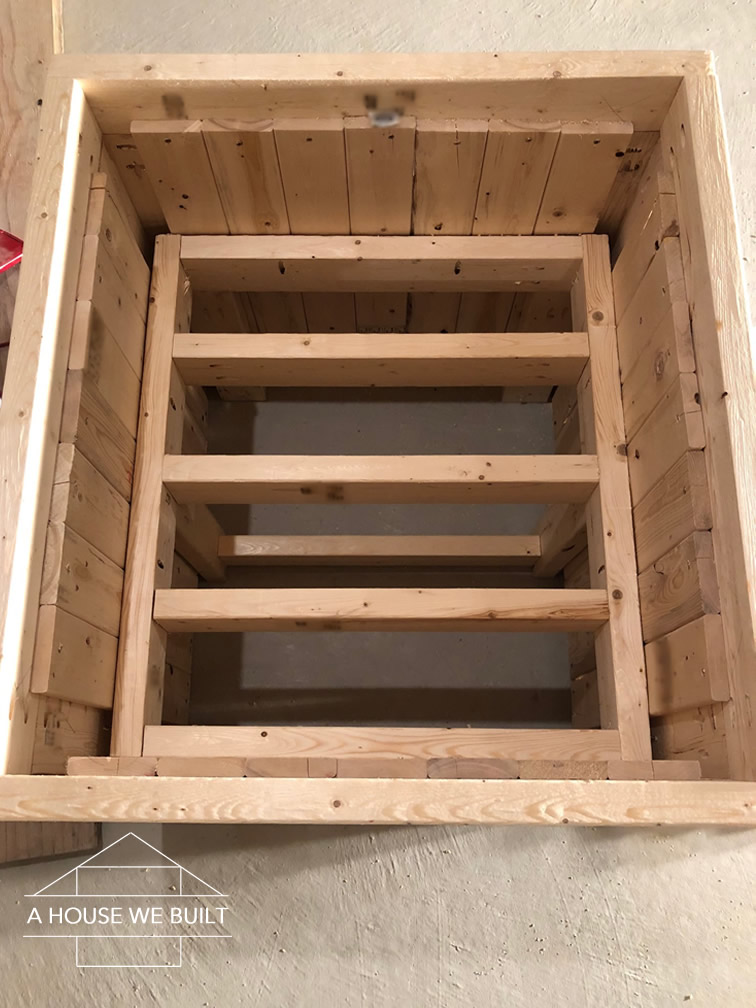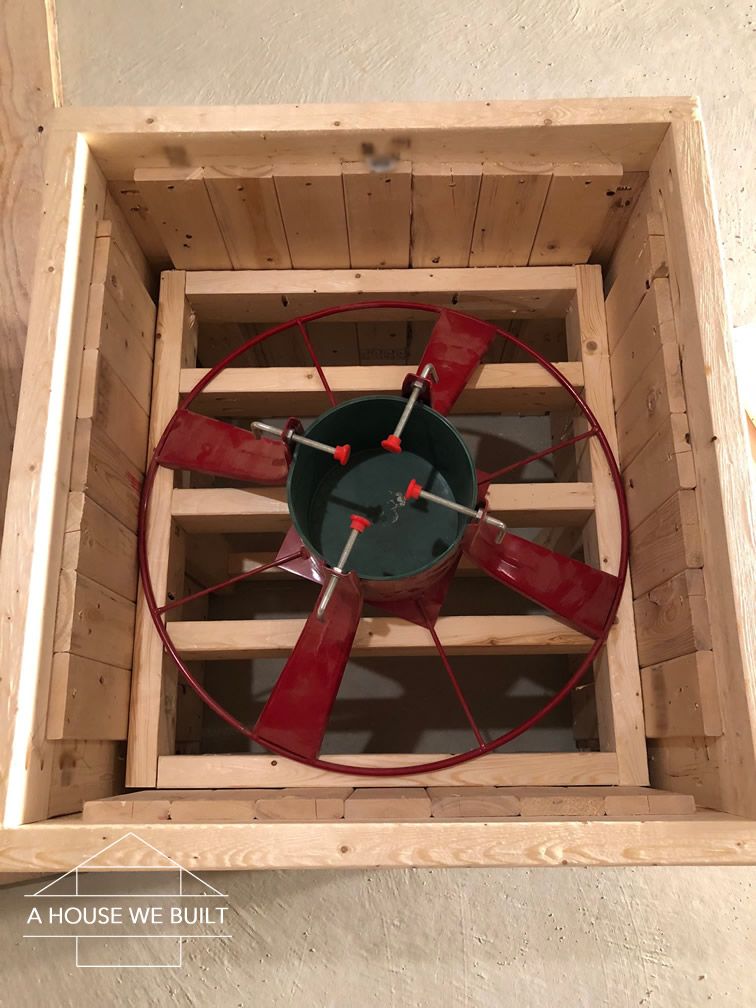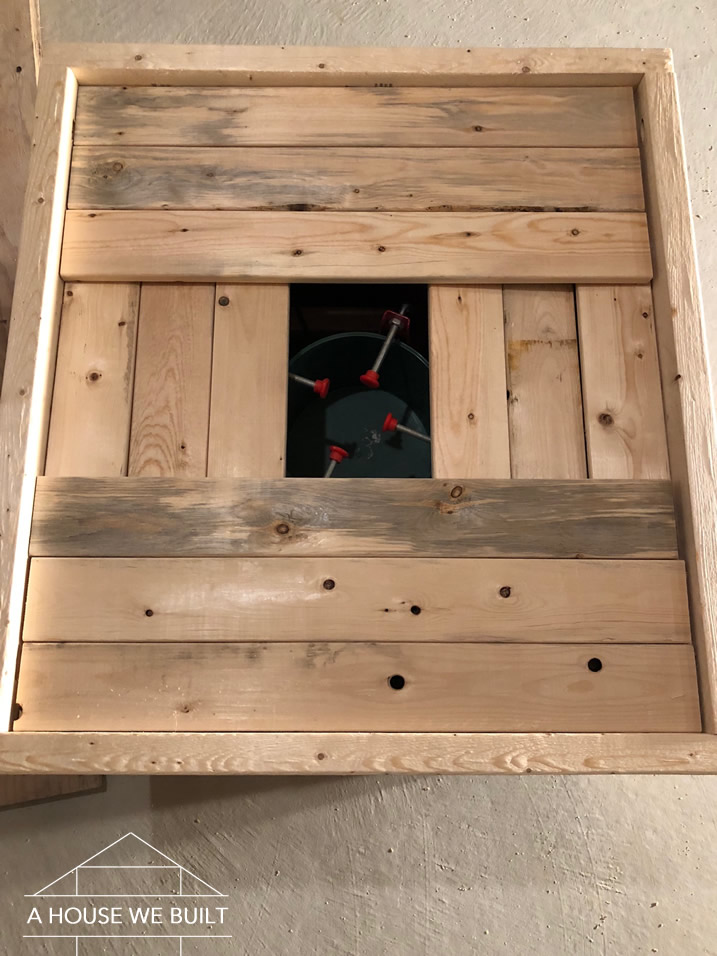 When you're done building it, you can choose to paint or stain it if you want. We stained ours my favorite gray stain. Materials: Pre-stain conditioner: Amazon | Gray stain (one coat): Amazon.
The first year that we built this box, we just made it plain with vertical boards. But the second year that we used this box, I wanted to switching things up a little so I added an X detail to two sides of the box. I specifically did only 2 sides because we always place our tree in the corner and by doing the X on only 2 sides, it actually gave me a more versatile box since I can either have it plain or with an X depending on how I rotate the box. Here's how I cut the pieces, and what they looked like finished: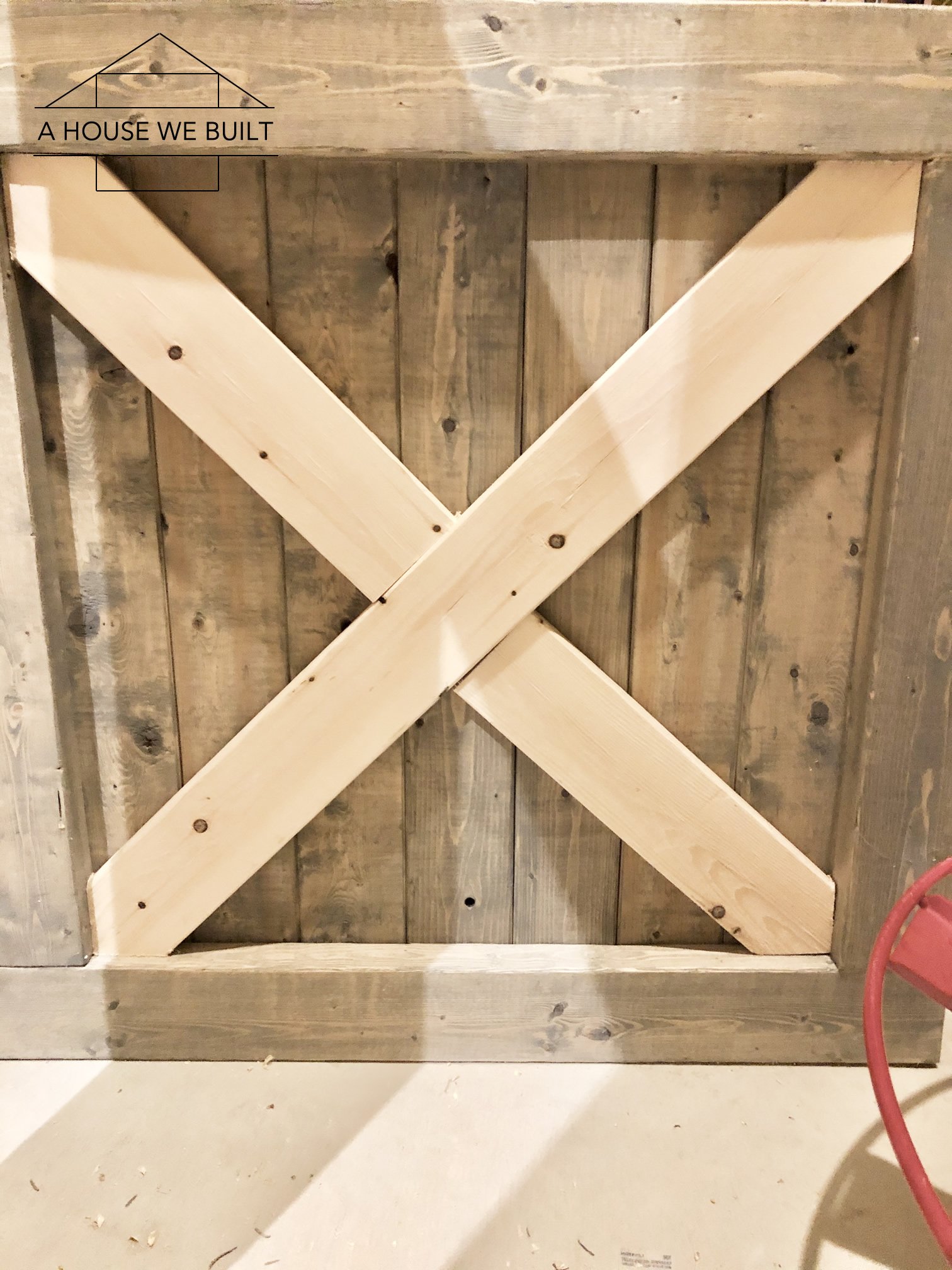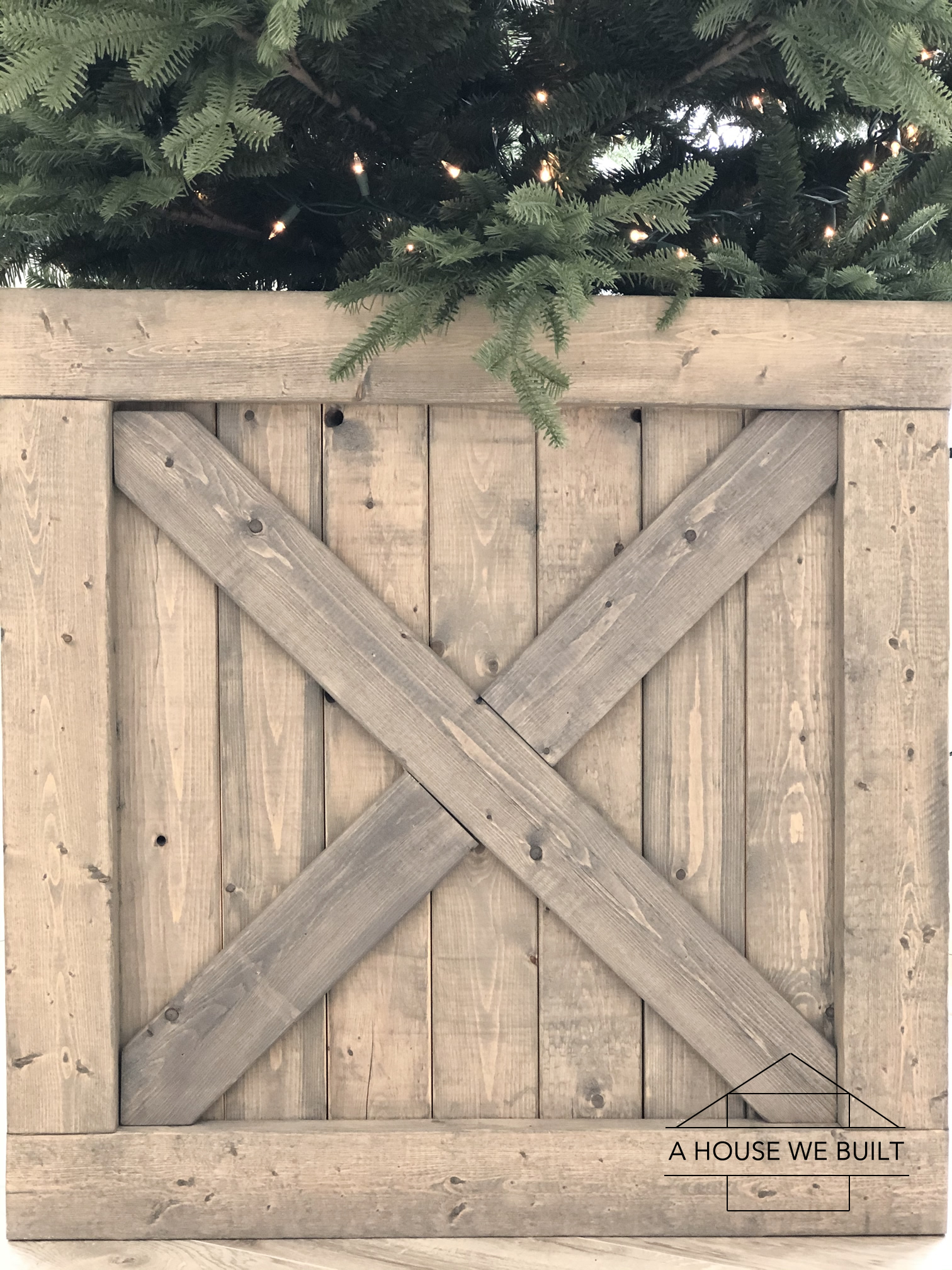 And this was the complete final look: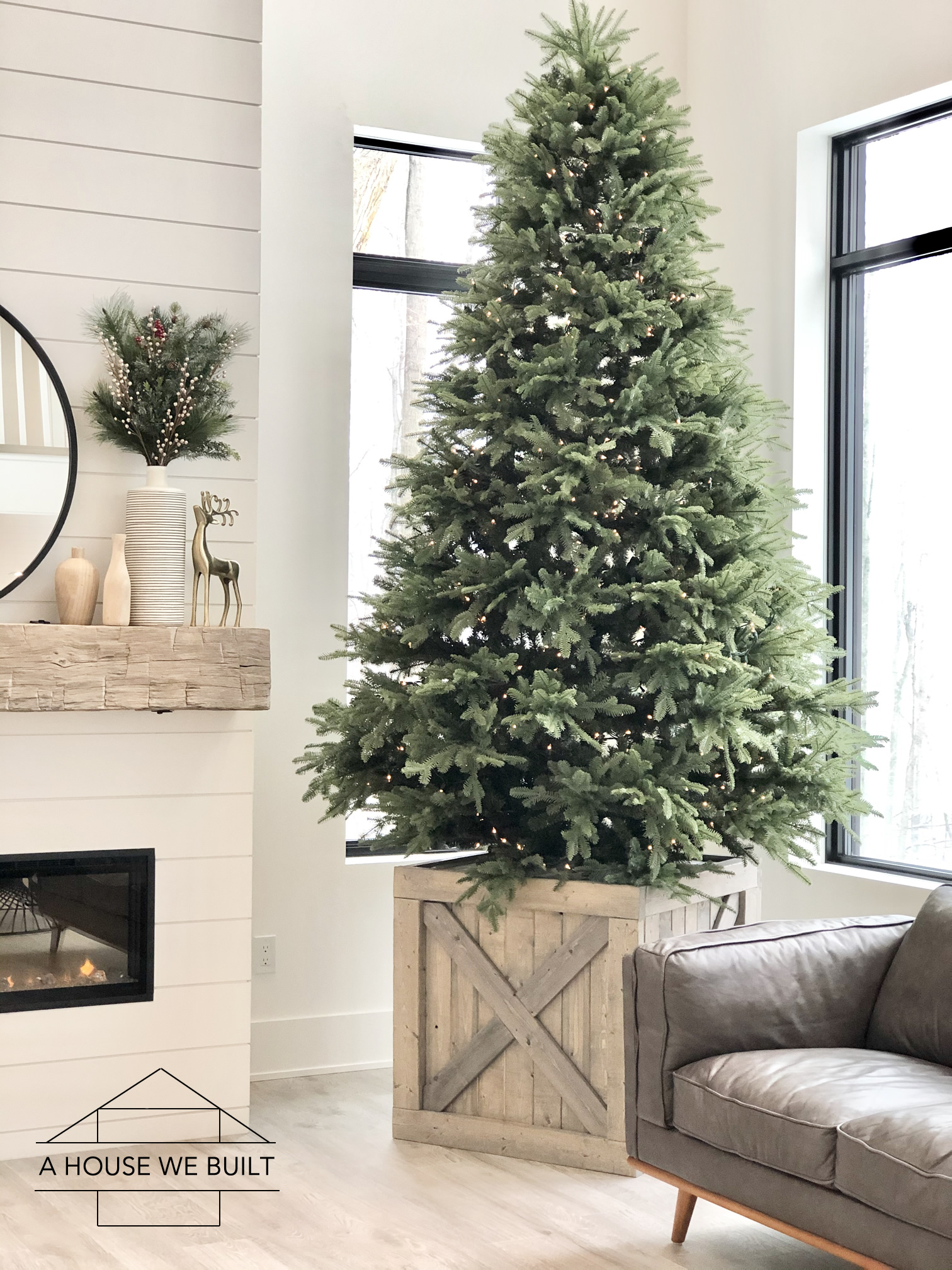 Here are some of the sources from our mantle decor shown in these pics:
If you love the look of this tree box but don't have cats and don't need one that is this tall, here are some alternative tree collars in a whole bunch of different looks and styles that I personally think are gorgeous. Note that these are all too short to deter cats but they certainly do create a beautiful look:
For more of our Christmas posts, click here.
To shop our home pics, click here.
To explore rooms in our house, click here.
Follow us on Instagram to see our daily posts here: @ahousewebuilt.