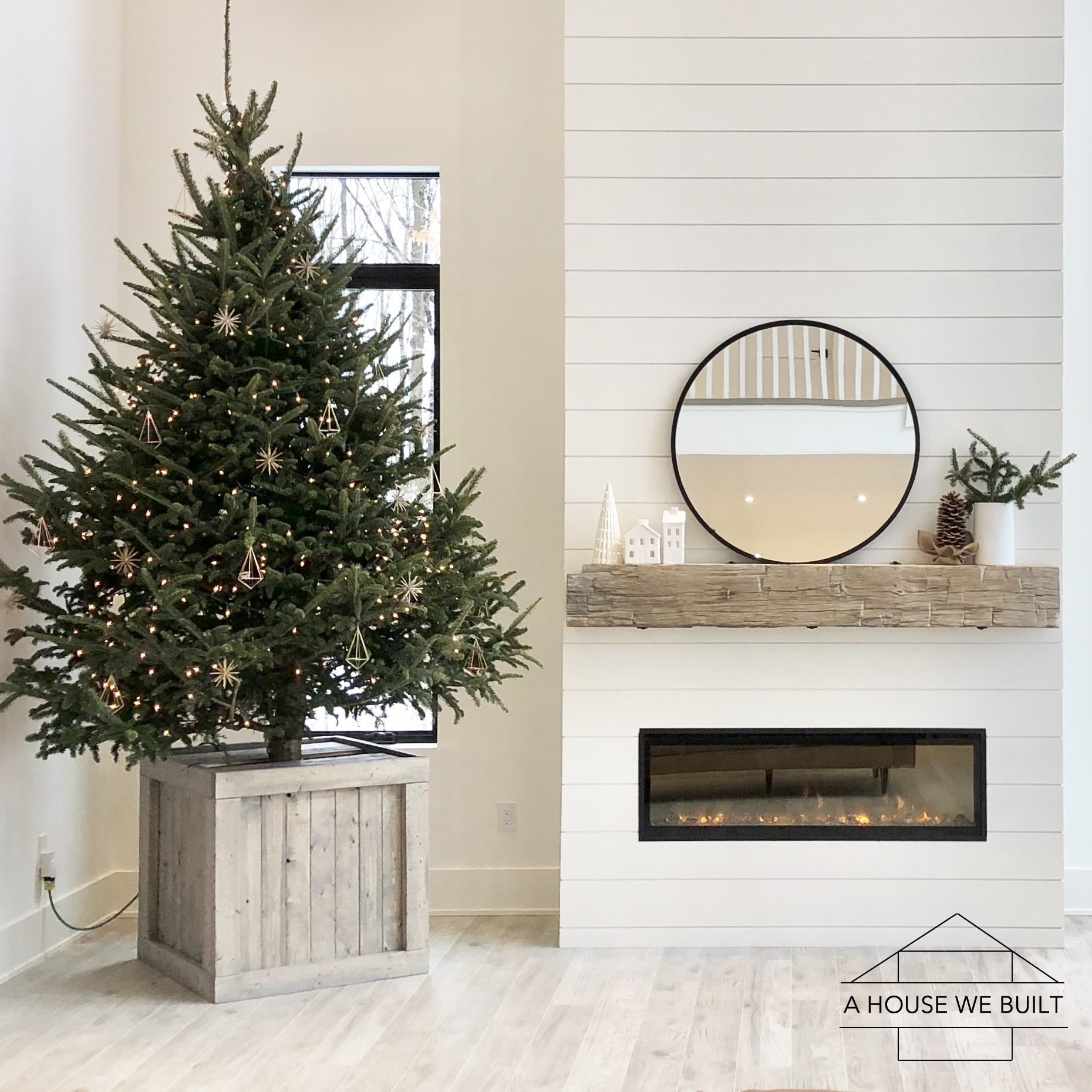 We built this Christmas tree stand for 2 reasons:
I have an obsession with raised Christmas trees
After a ton of online research, the conclusion was that most cats are significantly less interested in Christmas trees if the lowest branches are above their head height. It's not a complete deterrent but it seems to be working! I had to snap this pic sooooo fast right when the kitties were let out (we kept them in the kitty room while we put the tree up) so they literally took a few sniffs at the tree, stood up a bit to try and reach the branches, and then pretty much walked away!!! What???? I was actually kinda shocked. Chai does like to sit on the window ledge behind the tree but he doesn't jump over so… I'm crossing my fingers that this was a success. The tree stand is crazy STRONG, we built it for less than $100, it gave me the raised platform I wanted, and seems to be working as a kitty deterrent!
This is what you'll need:
We built this to the size that we specifically needed to for the rest of the instructions I'm just going to show you the pictures of what we did and you can modify it however you want to fit your needs. Make sure you build it big enough to fit your tree stand!