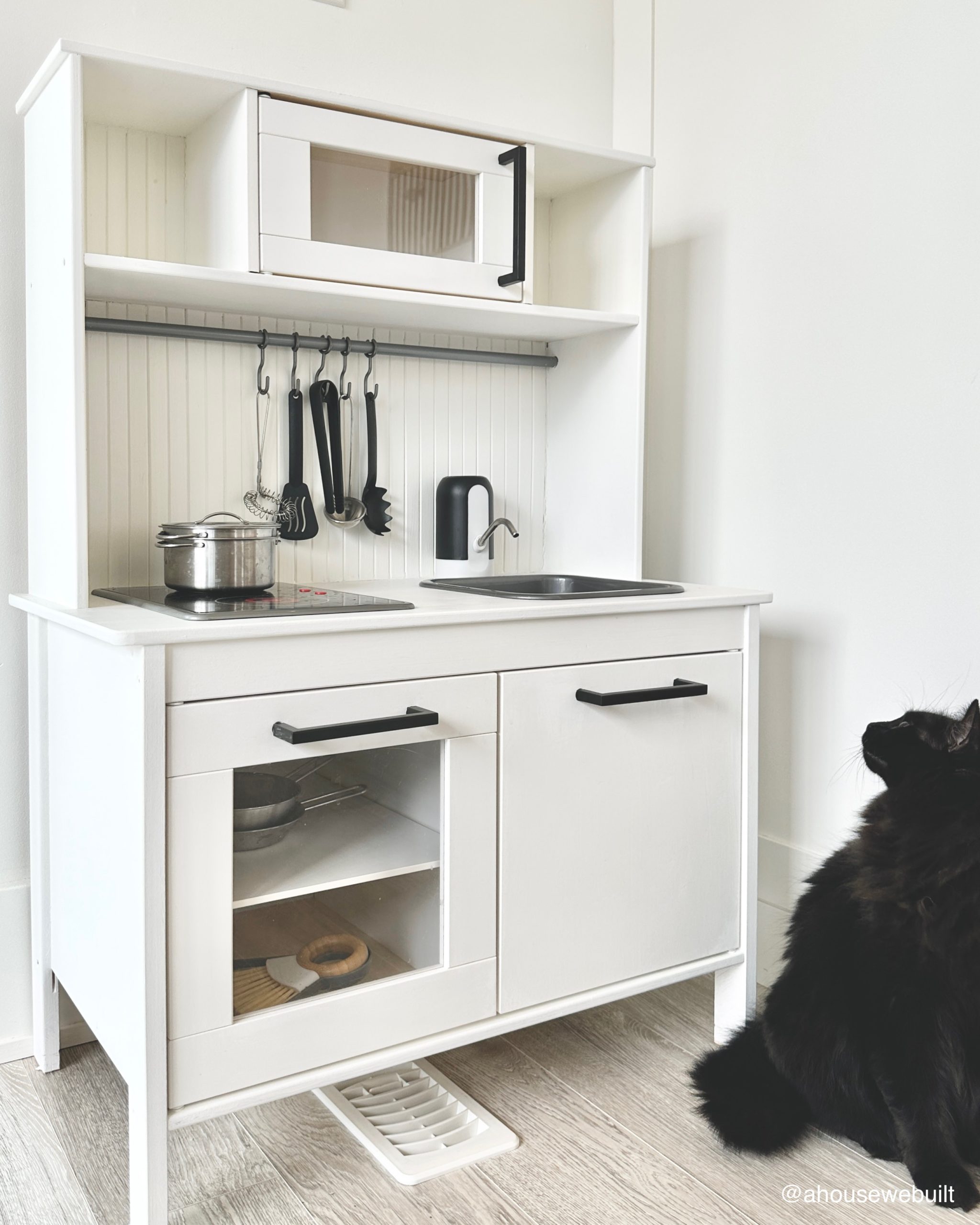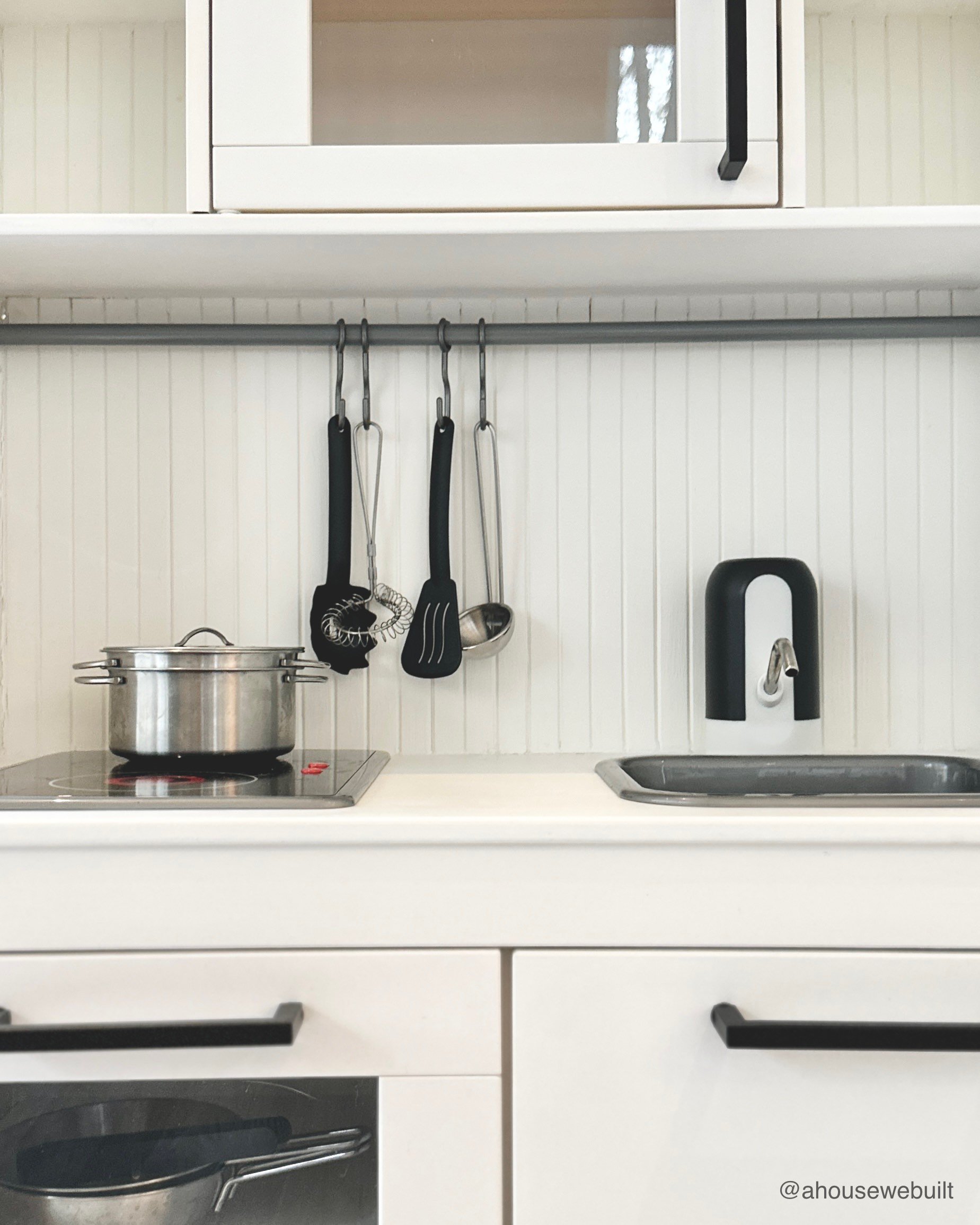 We customized an Ikea Duktig play kitchen and turned it into a functional kids kitchen that matched the style of our main kitchen with a few simple DIY changes and upgrades.
The idea behind this was that we wanted a smaller space right by our big kitchen where kids could play on a level that was comfortable for them but still made them feel part of the action.
We added a backsplash using the Ikea Roedeby item that we cut to size and caulked the seams. I chose this product because it kinda looks like mini shiplap planks which we have on the ceiling of our kitchen.
We painted the whole kitchen (and new backsplash) the same color as our main kitchen cabinets, which is BM Simply White. For this I just used a regular wall paint and lightly sanded the whole kitchen down first using 150 grit sandpaper. I just sanded it by hand and really just scuffed up the surfaced – nothing fancy. I used a brush and roller to paint it and then sealed it with this product: Home Depot.
We then swapped out the handles it came with for matte black handles that matched our kitchen. These 5″ drawer pulls fit the holes from the play kitchen perfectly: Amazon.
Note: we considered spray painting the sink to be matte black too but ultimately didn't want to use spray paint on something that would be getting wet all the time. Besides the dark gray color it comes in is nice.
Finally we turned the sink into a functional water station by drilling small drain holes in the bottom of it and adding in a water pump (this is the model we used: Amazon) whose tubing goes into a large jug of water under the sink. We then glued a funnel to the bottom of the sink, and ran some tubing into a large mason jar. The water then is recirculated back up by the water pump, drains from the sink into the jar, and back up to the pump. We change the water every other day to keep it fresh.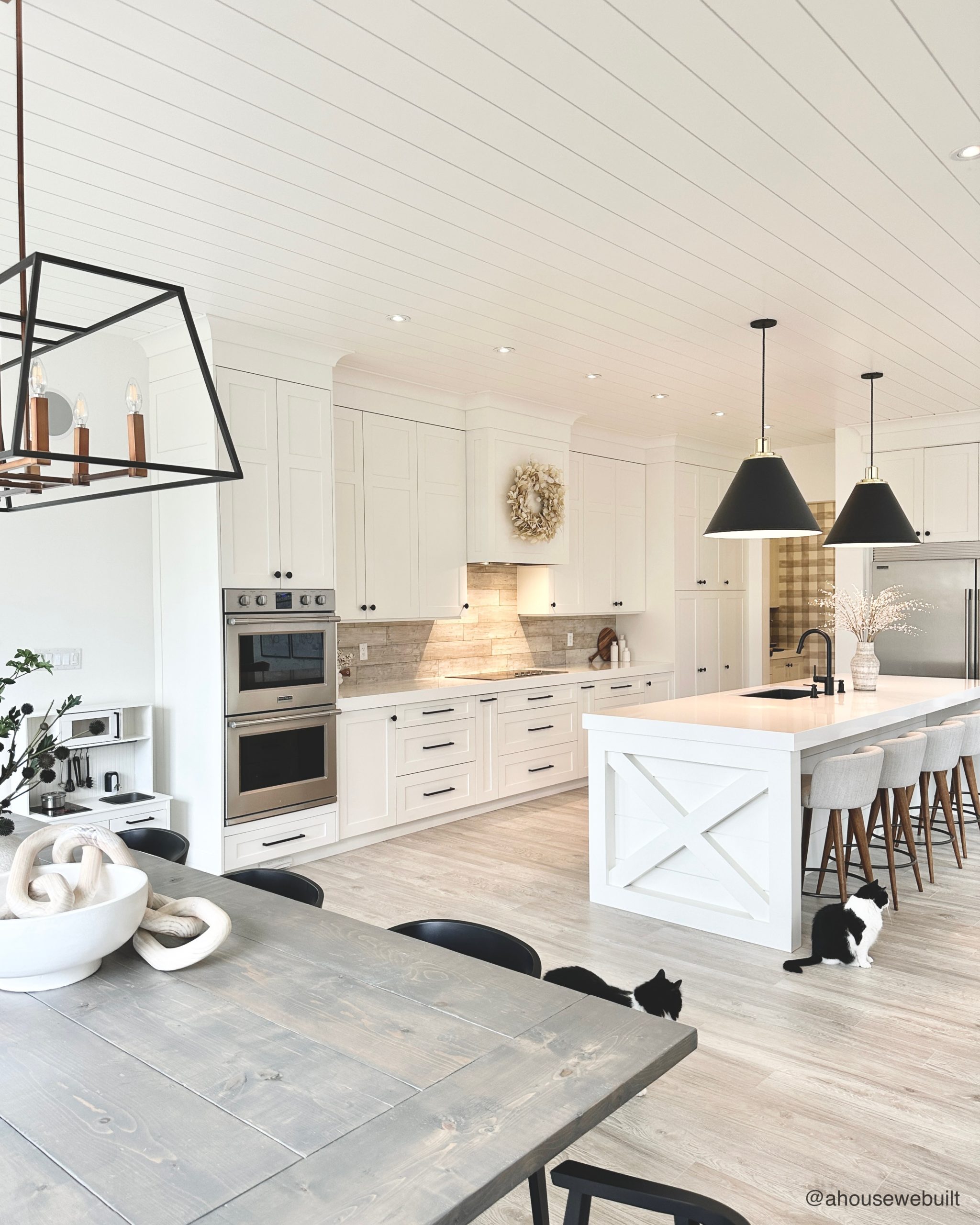 To see our main kitchen details, click here.
To explore other rooms in our home, click here for our website roadmap.
To follow our daily progress and house projects, follow us on Instagram @ahousewebuilt.