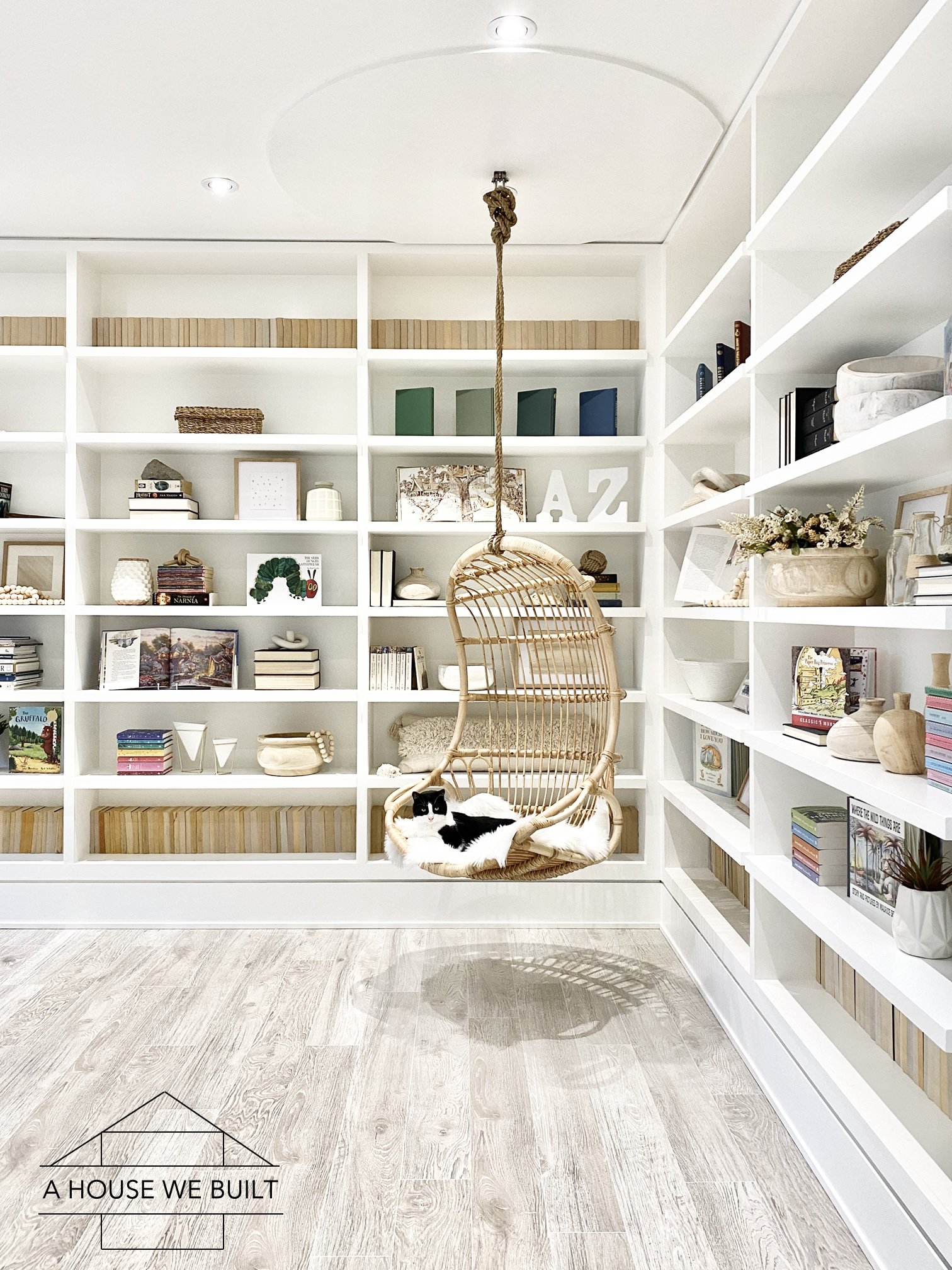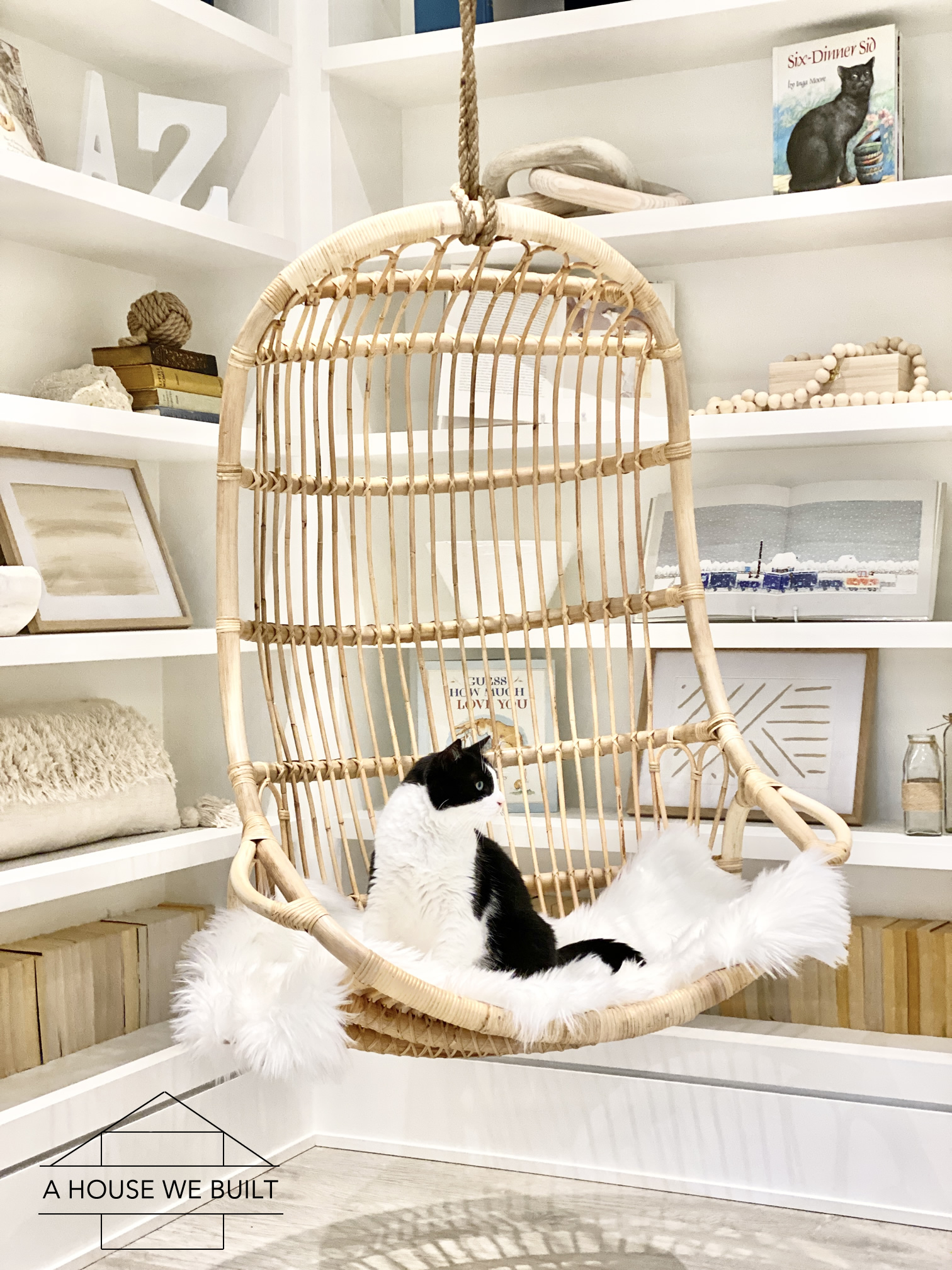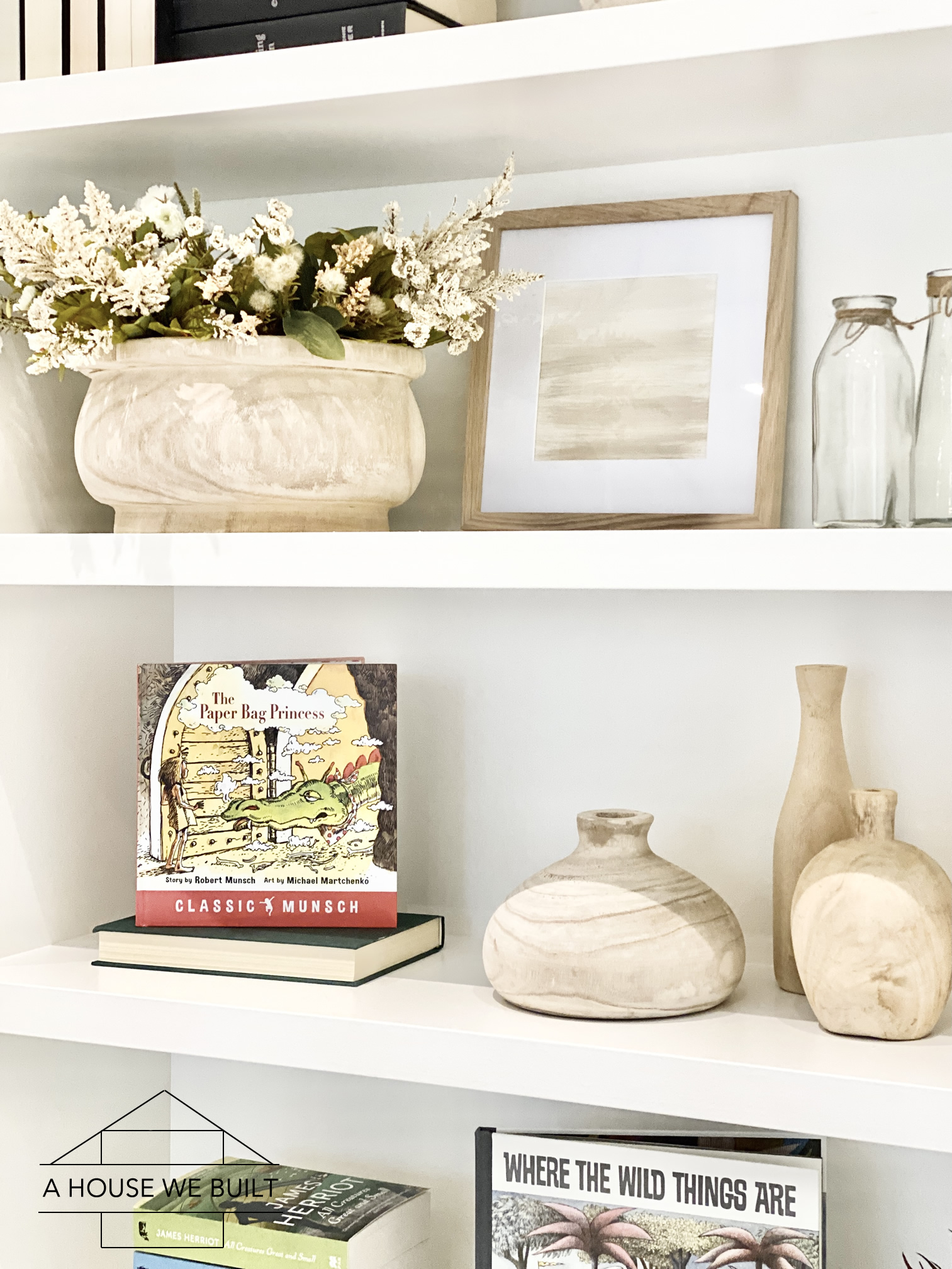 HANGING CHAIR
Alternate hanging chairs:
** to hang the chair, we cut 3/4 plywood into a large circle (approx 4.5-ft diameter, large enough to span a couple joists), then attached the hanging kit to the plywood with bolts/nuts/washers, then screwed the plywood into multiple ceiling joists using heavy-duty screws. We did this to distribute the weight of the chair across multiple joists. You don't have to do it this way though, you can also just screw it into one joist only. Just make sure you screw the hanging kit into a joist as you cannot hang a chair off drywall!
DECOR
BOOKS
Note: These are not all our books, but they are classics and family favorites we keep in our reading room.
Hardcover non-fiction books:
Hardcover fiction books (shelved without dust jacket):
Hardcover fiction books:
Paperback books:
Picture books:
General info:
Paint color: BM Simply White. Ceiling: flat, shelving: satin.
Flooring: laminate, Lionel by Evoke (possibly no longer available)
Ceiling: 9-ft

To explore other rooms in our home, click here for our website roadmap.
To follow our daily progress and house projects, follow us on Instagram @ahousewebuilt.