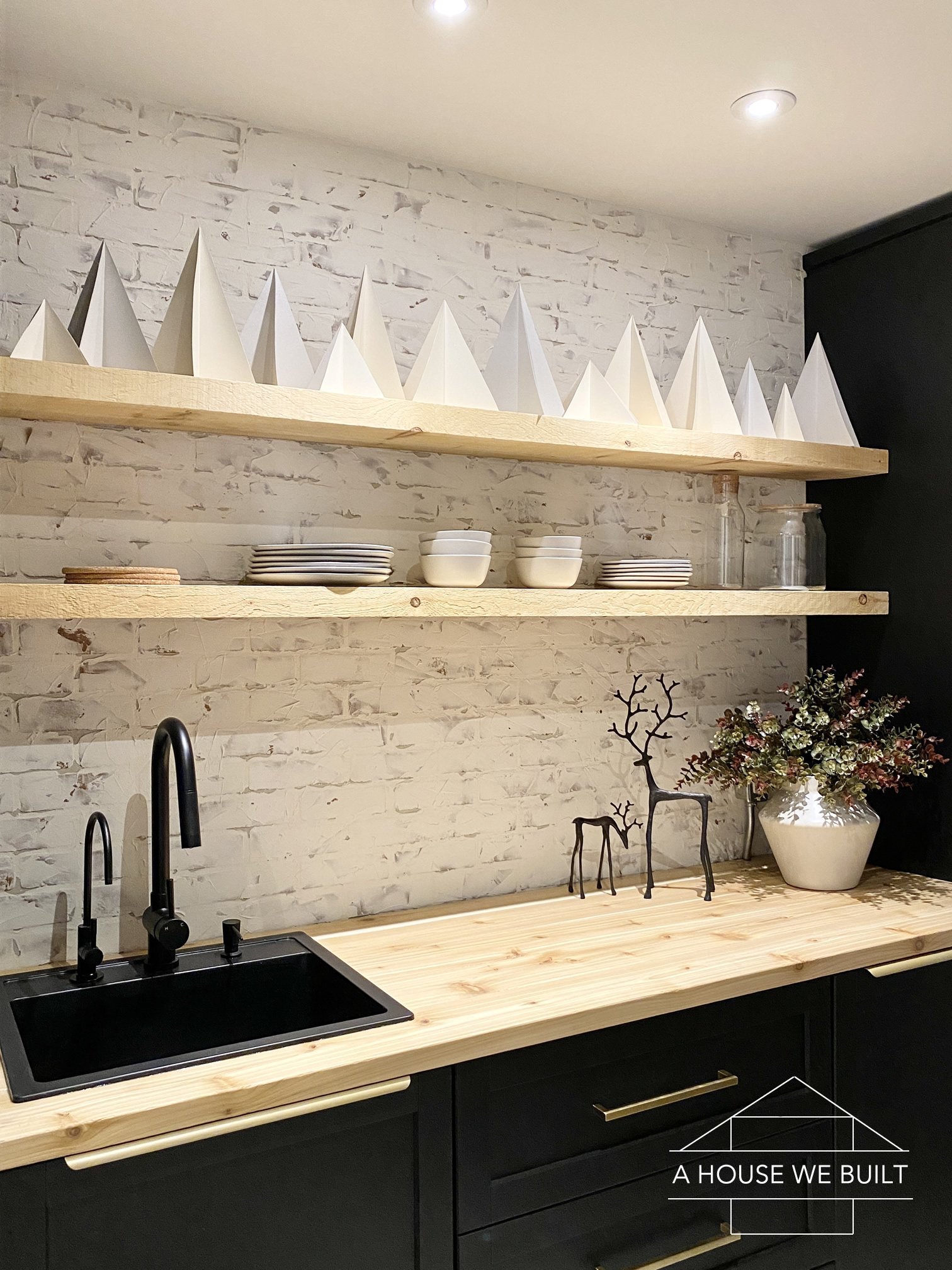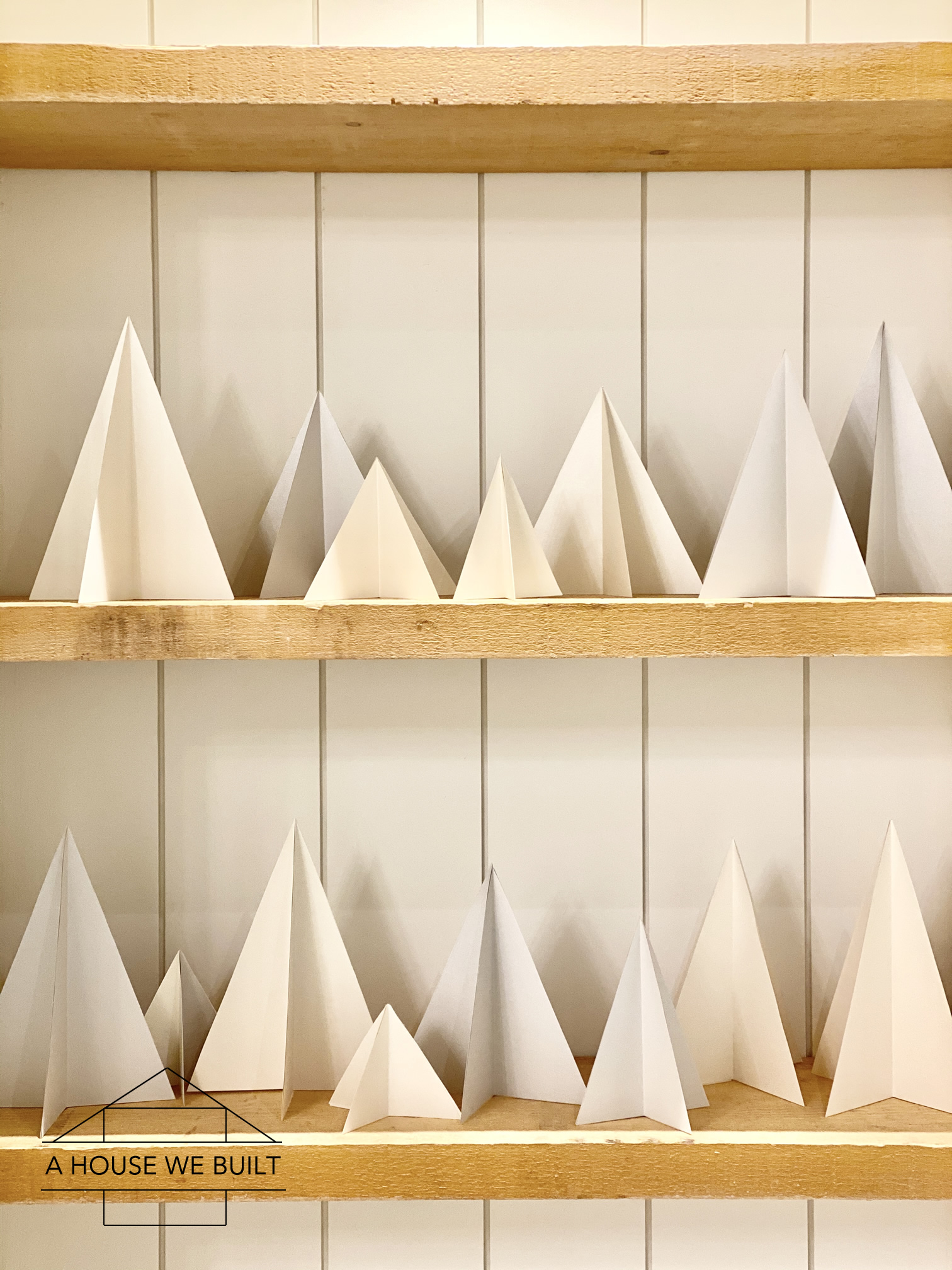 If you're looking for an easy Christmas Decor DIY, it doesn't get easier than these paper trees we made for our Theater Room! They look super cute anywhere – on shelving, as part of a table scape, on a mantel… the possibilities are endless! And they fold up flat so they take up almost no storage space.
You can make them out of any paper weight you like but I chose to use 8.5 x 11 cardstock for mine.
Materials:
Double sided tape: Amazon
Ruler or anything straight
Scissors
Instructions:
Each tree needs 4 sheets of cardstock folded in the exact same way. So all my instructions will need to be repeated on 4 sheets for each tree.
Fold each sheet in half. x4
Draw a straight, diagonal line from the top of the middle crease to the exterior corner. x4
Cut that line. x4
Now you have 4 identical folded triangle shapes. If you stand them all up and place the creases to the middle, you'll see they make a tree shape.
All you need to do now is tape them all together. Tape the first two to each other, then tape a third one on, then the fourth, then tape the fourth one to the first one. And that's it!!!
Note: to get different sizes of trees, just vary the angle of the diagonal you cut. Different diagonal angles will give you narrower or wider, taller or shorter trees. You can do any angle or size of tree you want, but the only rule is that all 4 angles/sheets must always be the same for each tree you make.
Below are my visual instructional pics.
Special thanks to our rescue cats as my assistants!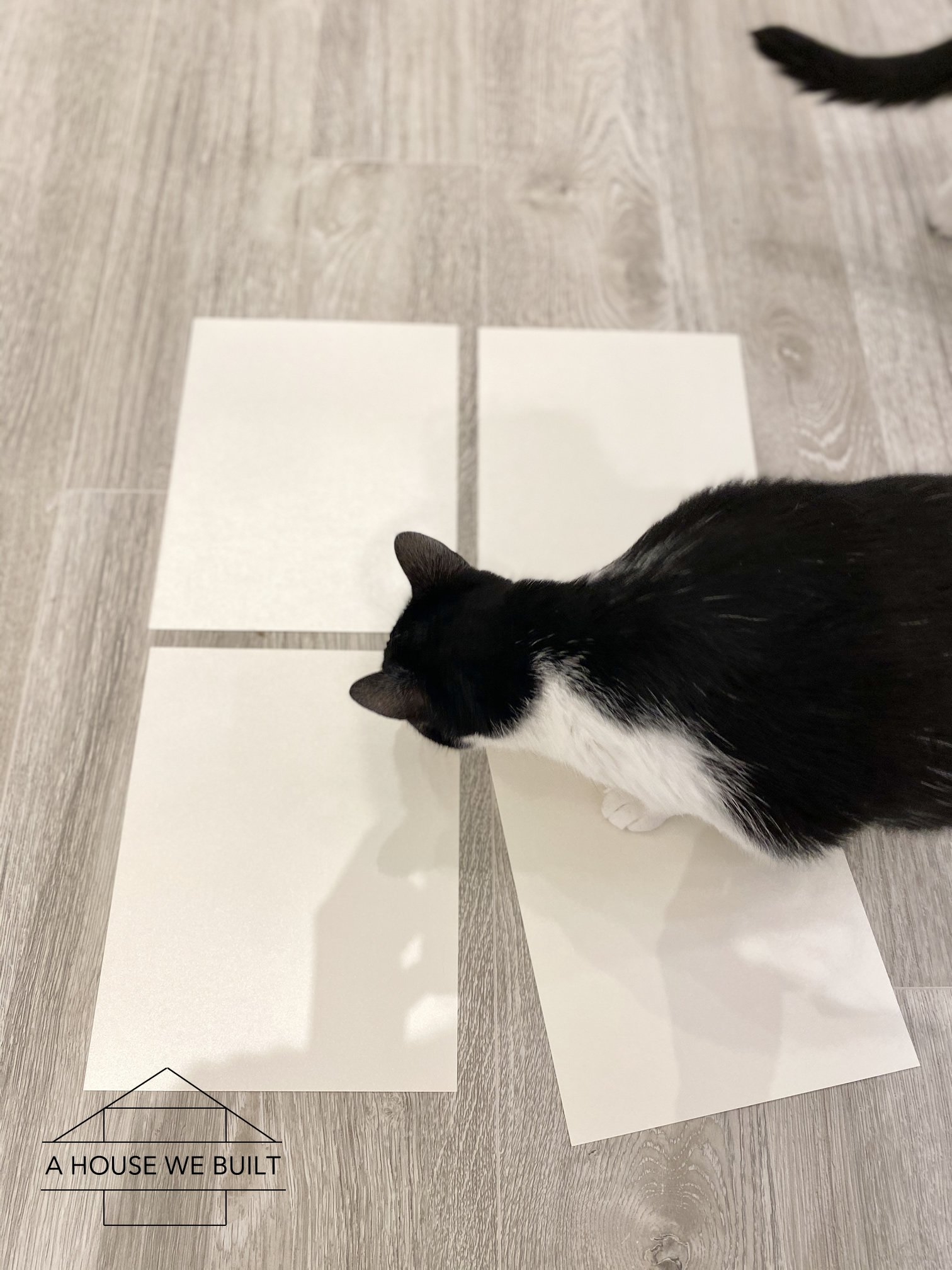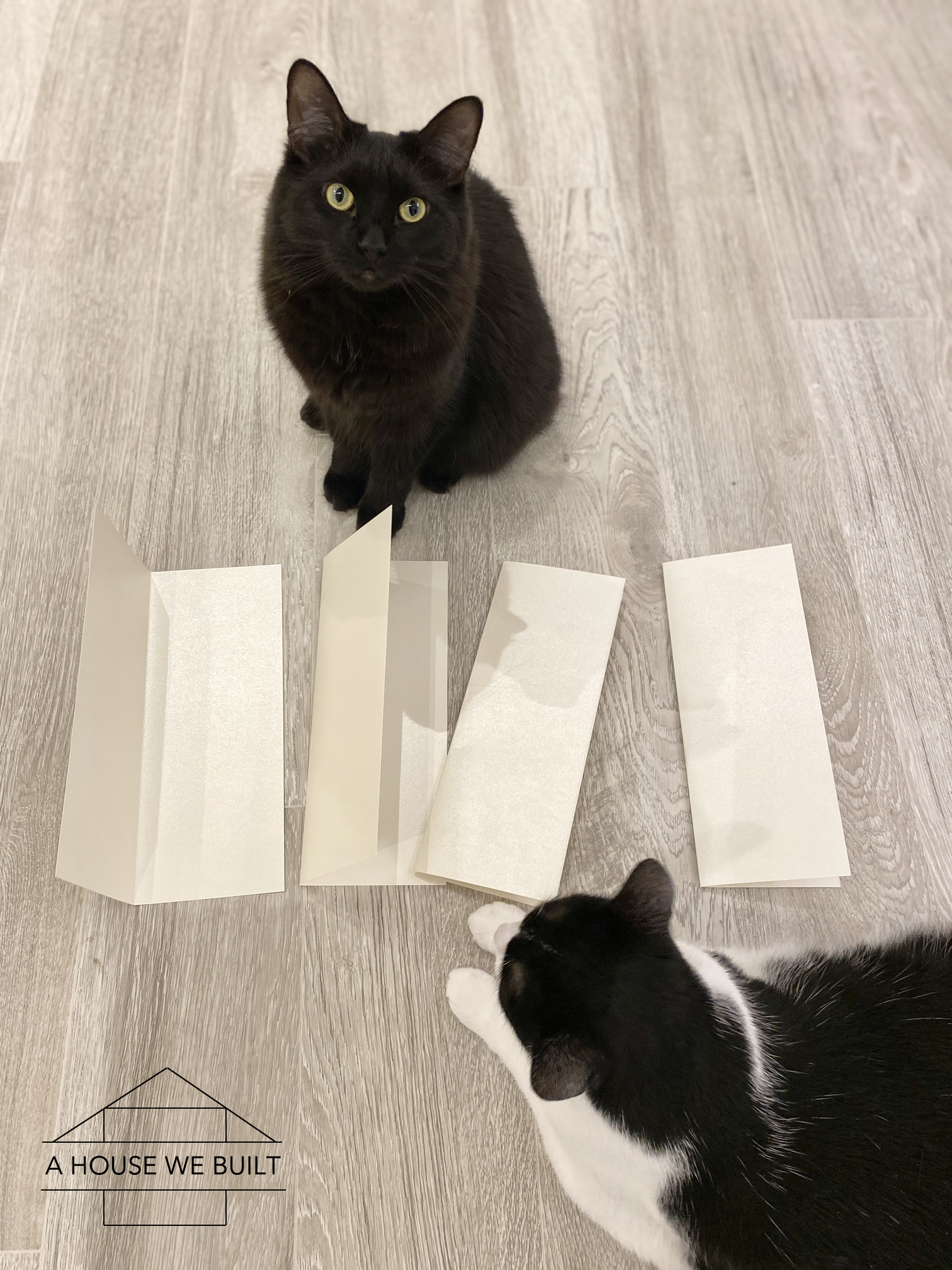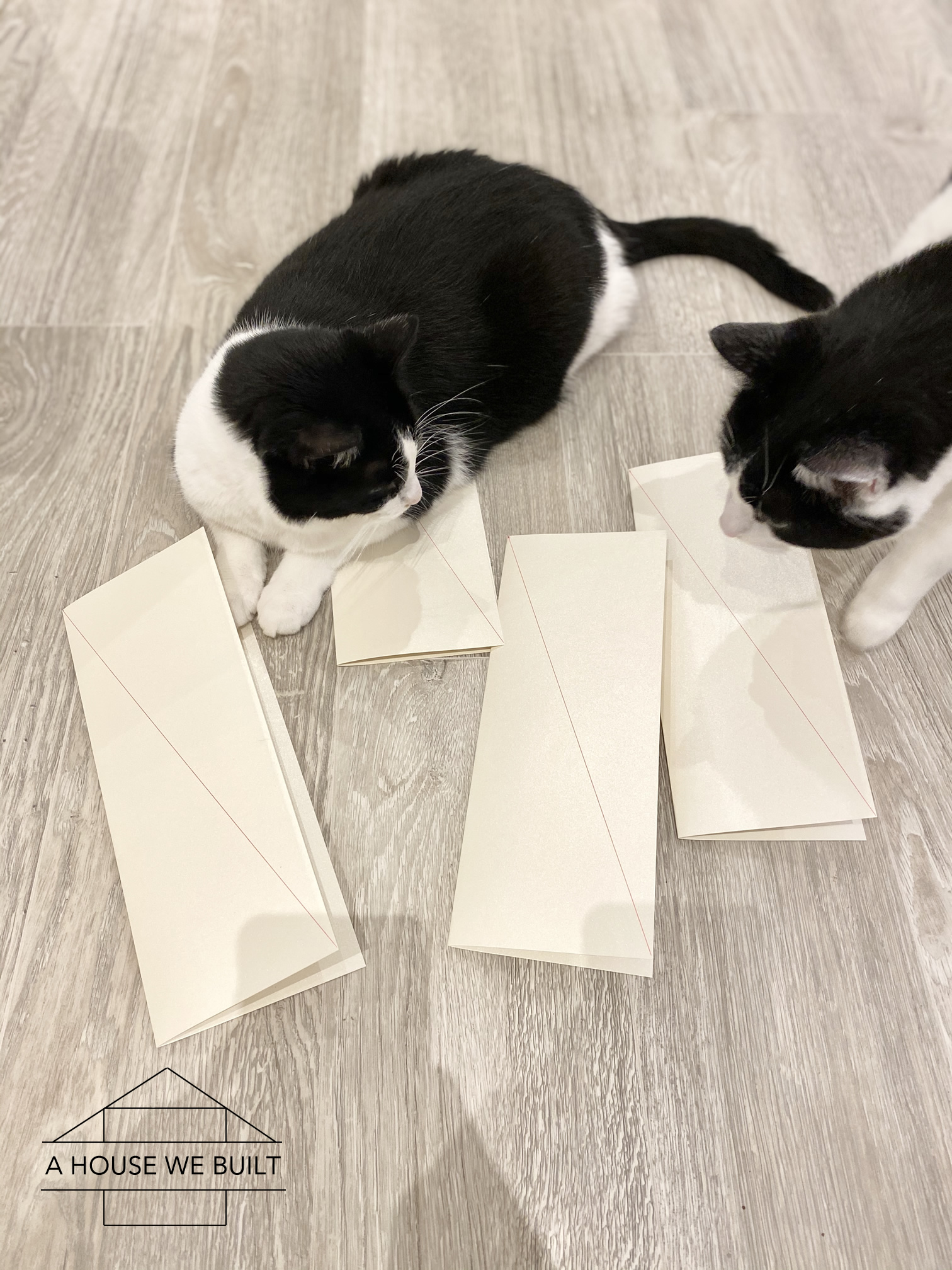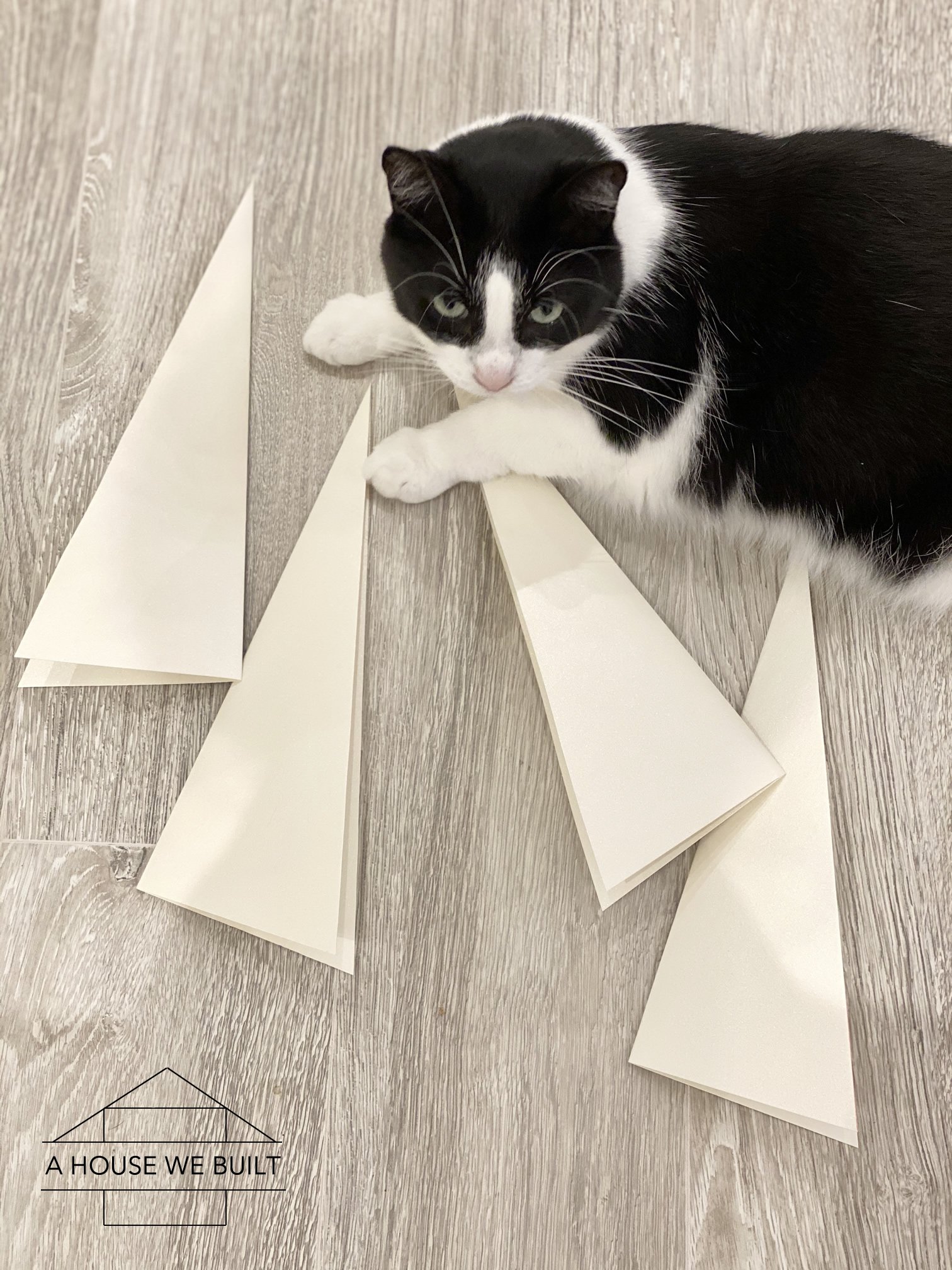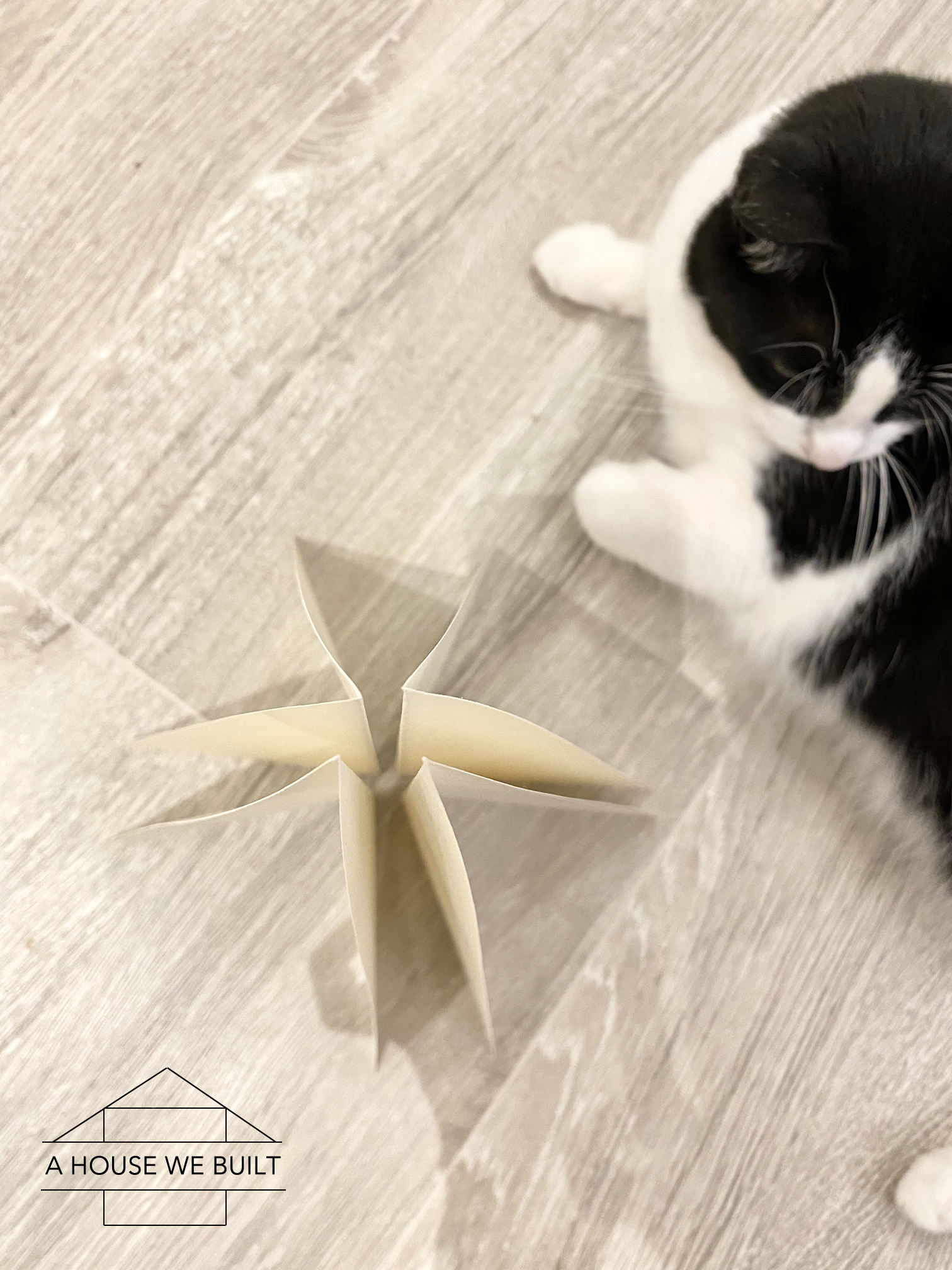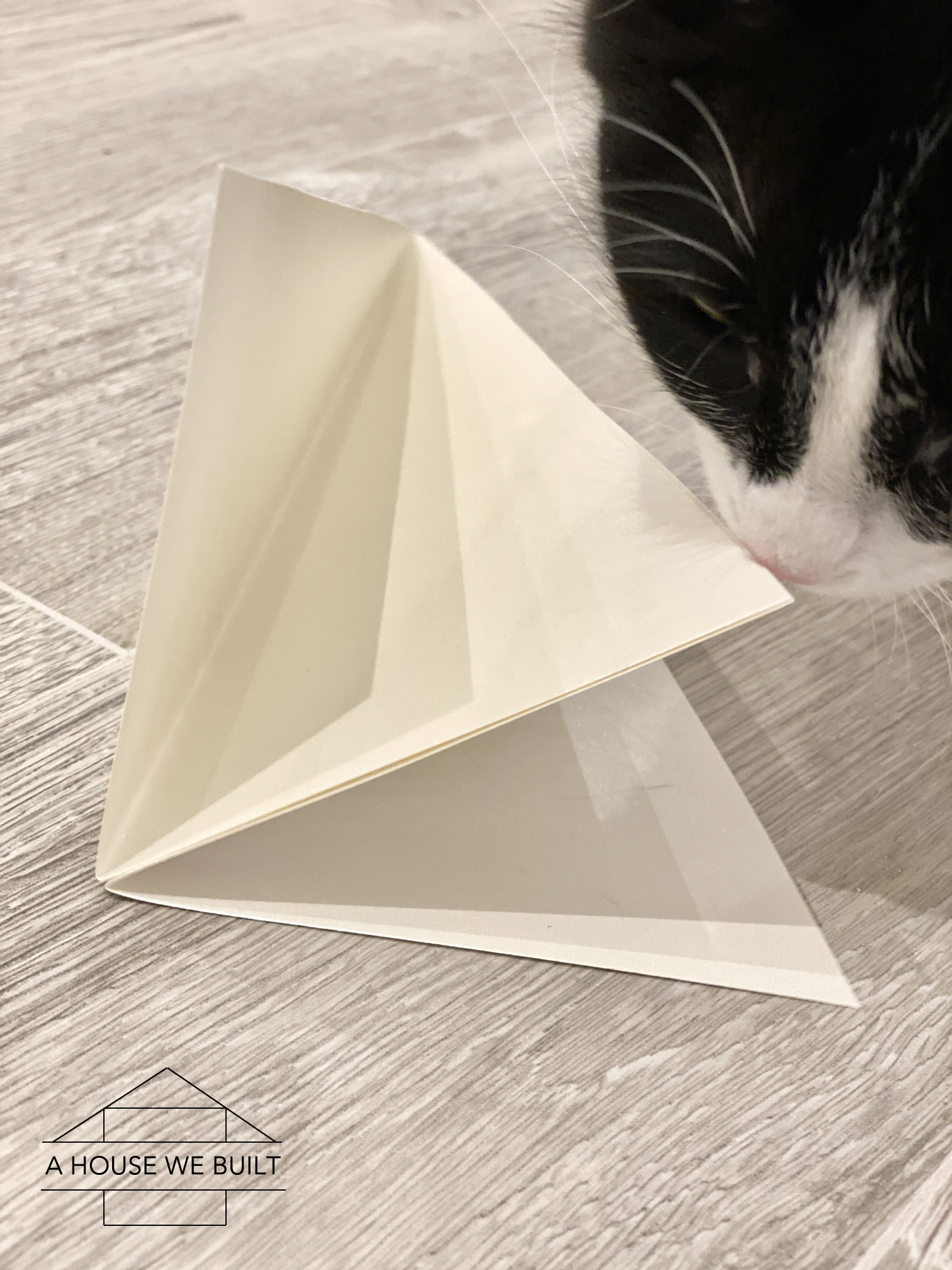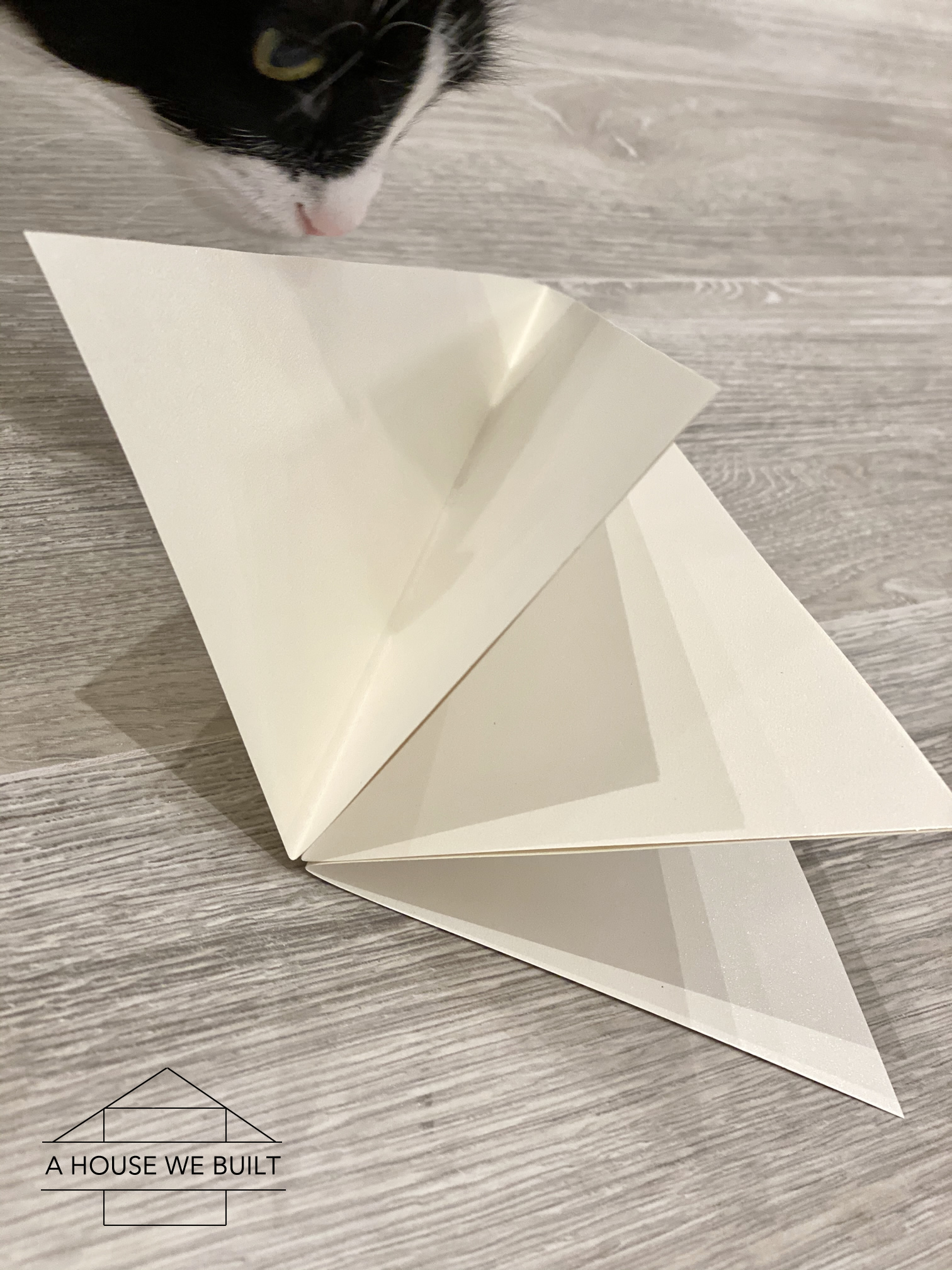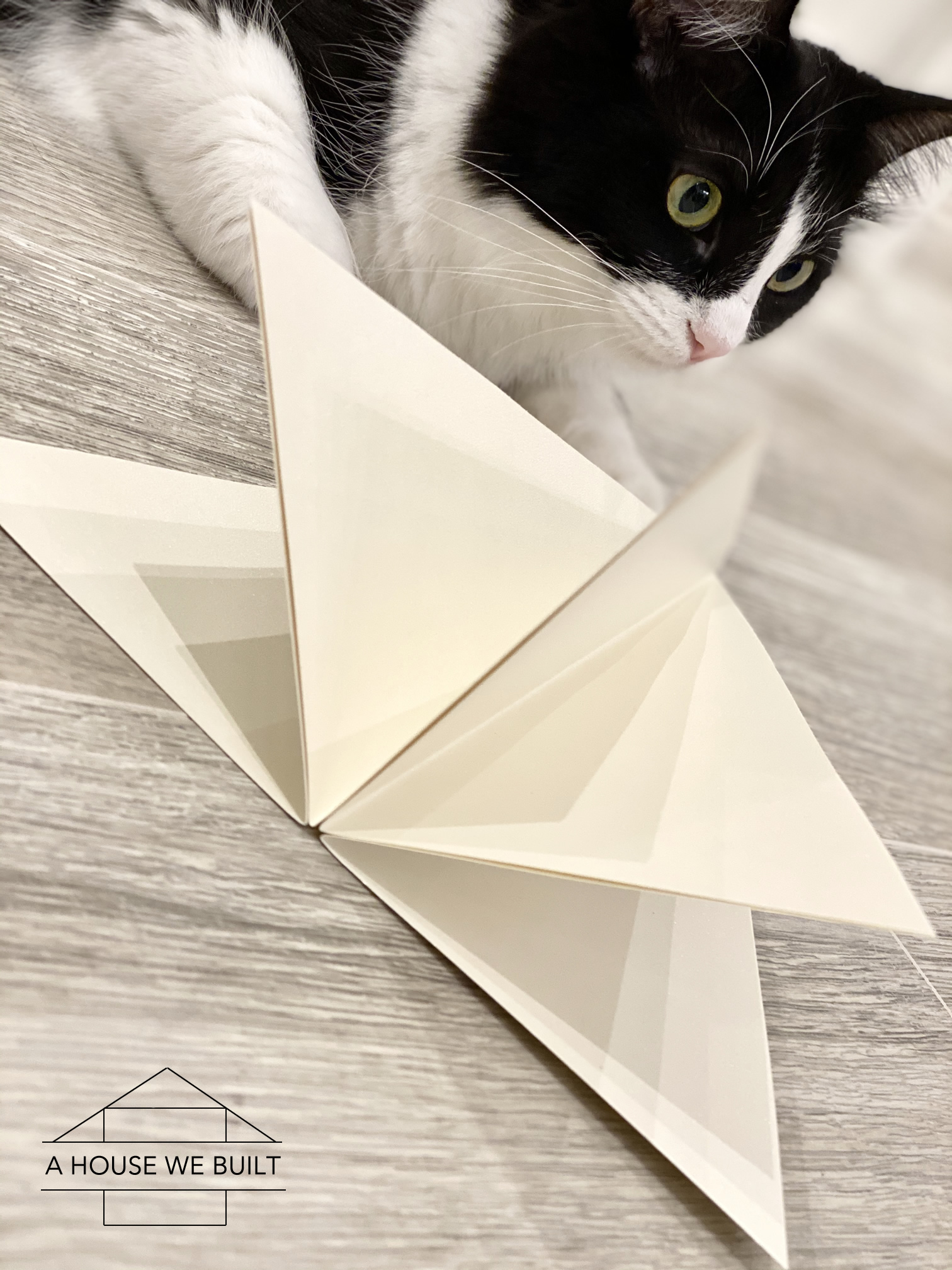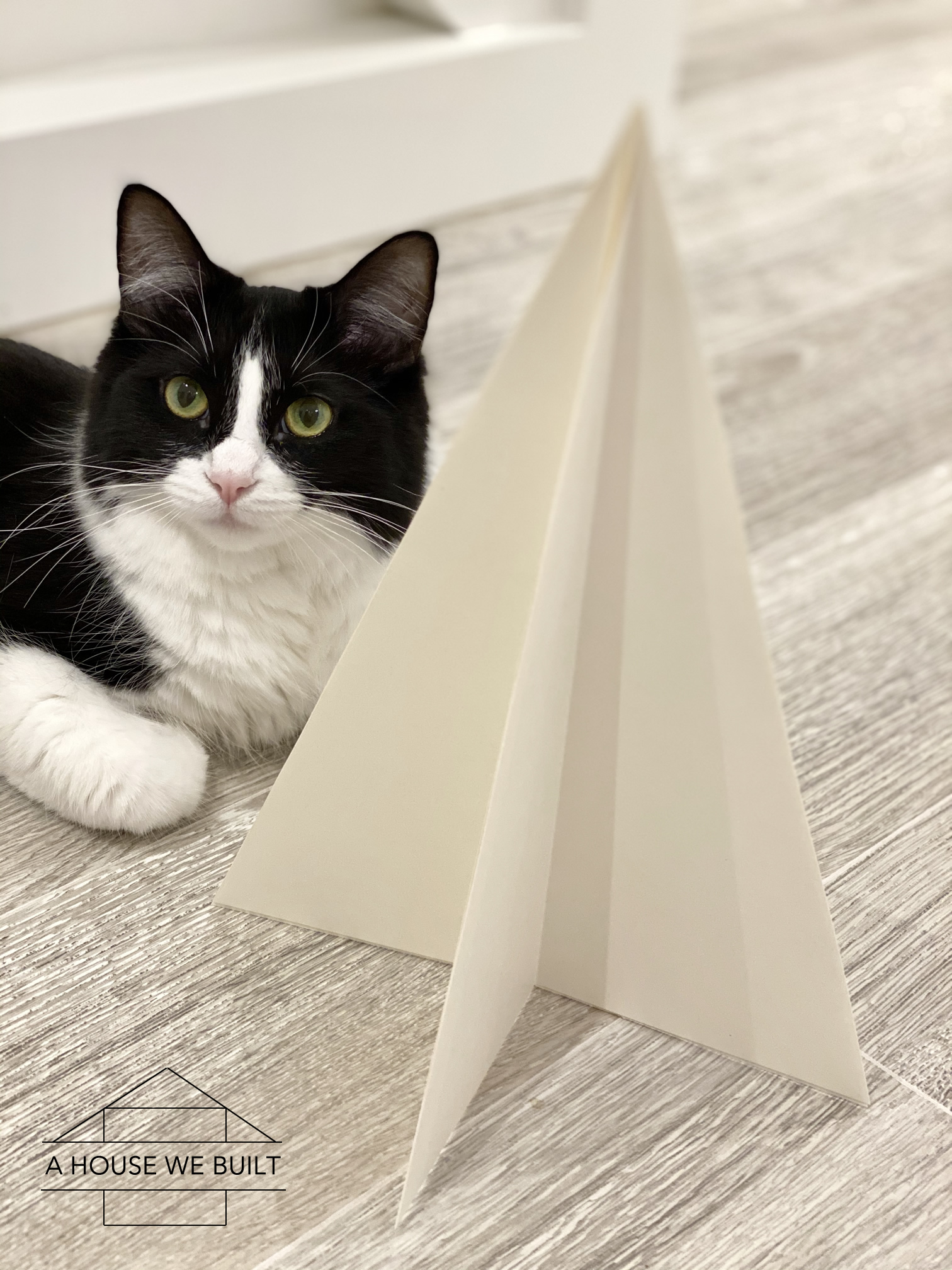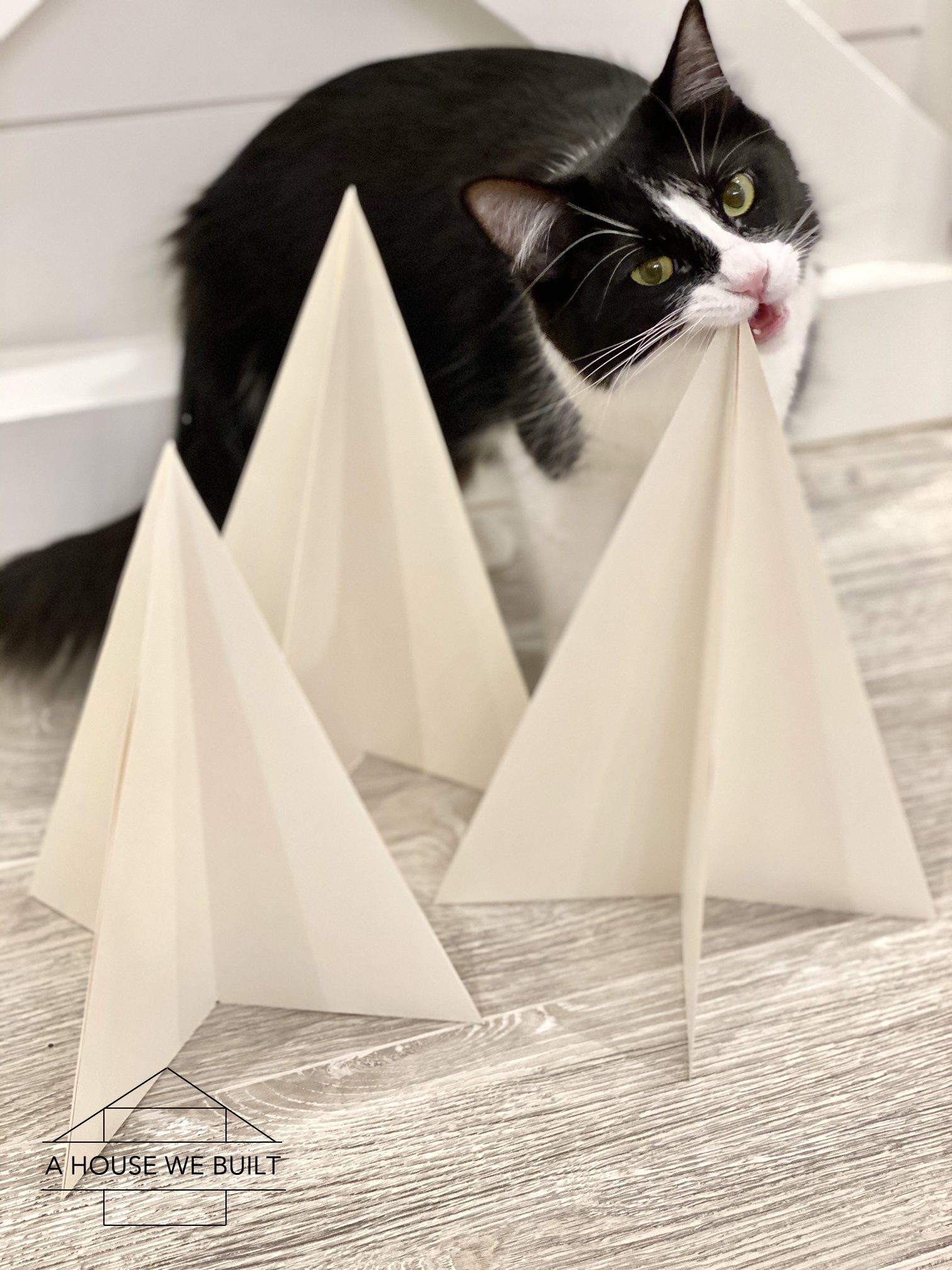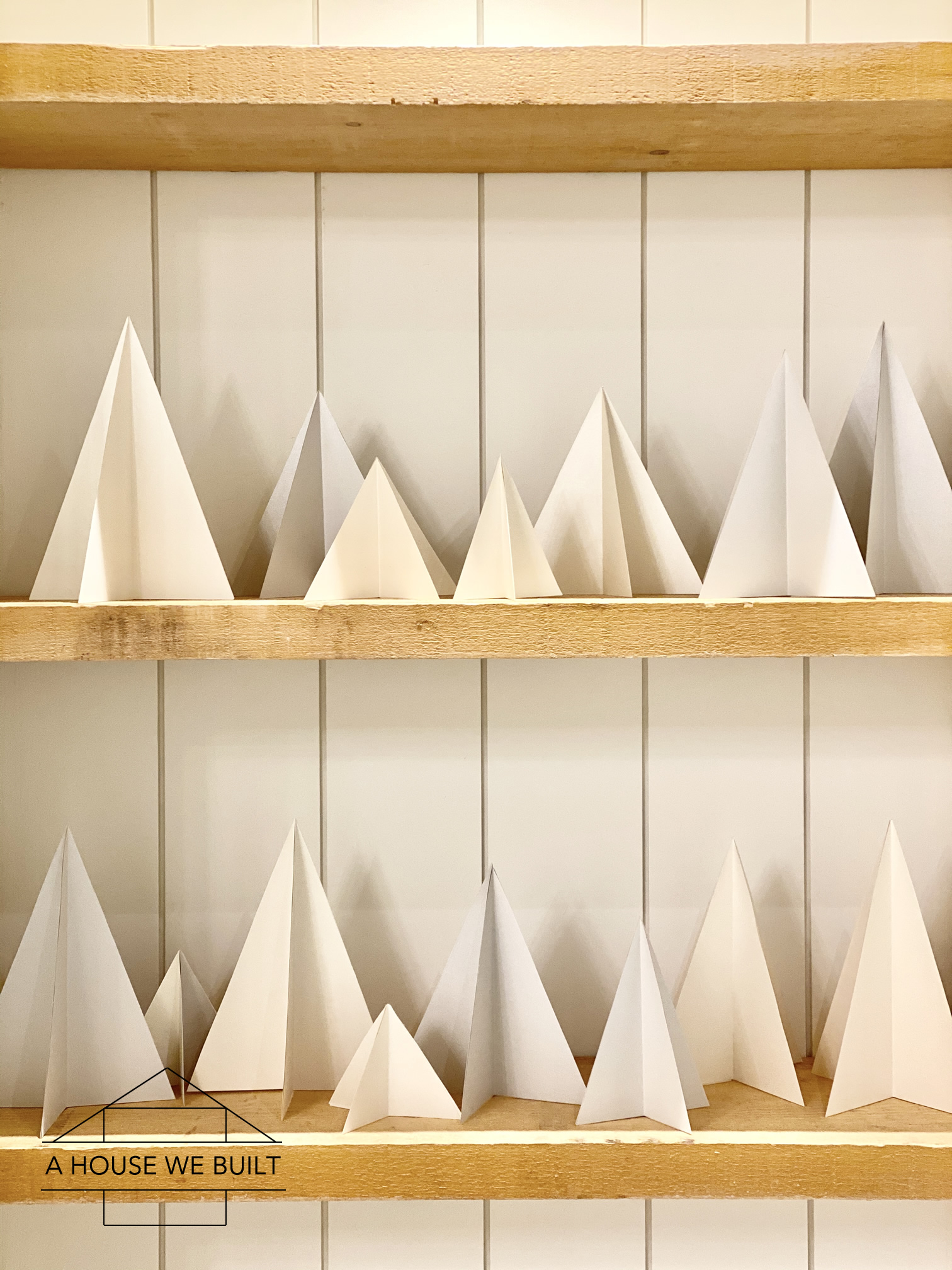 If you're not into DIYs, I found some ready-made paper trees at: West Elm | Crate & Barrel | World Market
Other relevant sources & tutorials from our Theater Room: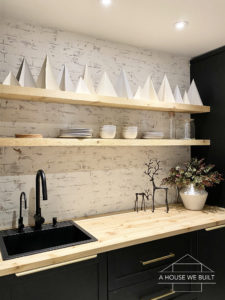 For more of our Christmas posts, click here.
For more of our DIY tutorials, click here.
To explore the other rooms in our house, click here.