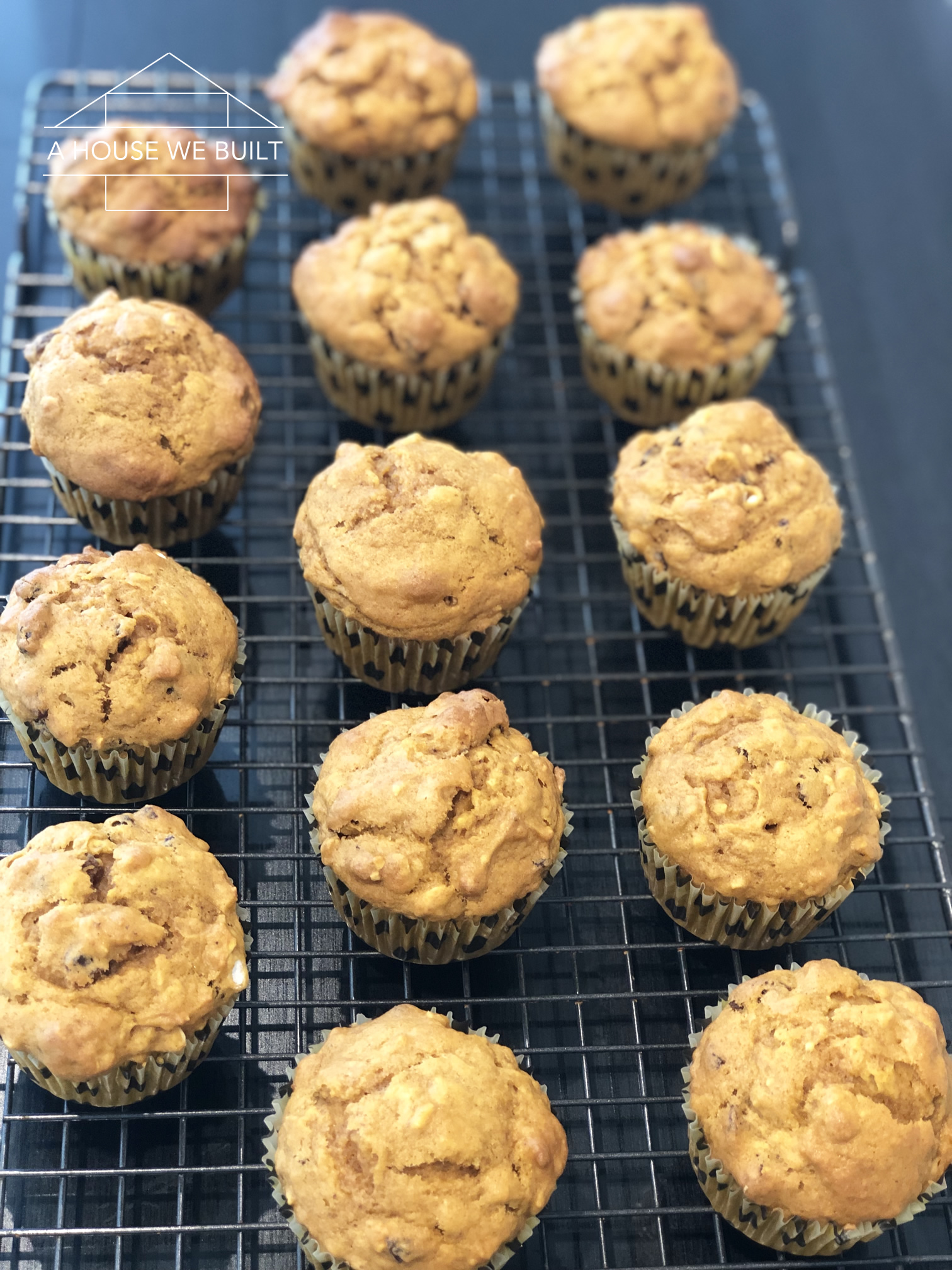 I discovered these oatmeal pumpkin muffins totally by accident when I was craving something baked but couldn't find a particular recipe I wanted so I heavily modified a few different recipes and created this 'experiment' muffin that actually turned out SO good that we're going to make them again!! So I thought I'd share the recipe here for anyone else interested along with optional modifications!
Mix together: 1/2 cup melted butter (or sunflower oil), 1 1/2 cup sugar (could be reduced), 1 1/2 cup canned pumpkin, 1/2 cup water, 3 eggs.
Mix together: 2 1/2 cups flour, 1/2 cup large oats, 1 tsp baking soda, 1 1/2 tsp baking powder, 1 tsp salt, 1 tsp cinnamon, 1/2 tsp cloves, 1/2 tsp ginger (or nutmeg, I did ginger though).
Mix together wet + dry ingredients until combined. Then stir in 1 1/2 cup raisins. (You could also do cranberries, chopped walnuts or pecans, or anything else your heart desires).
Bake in lined muffin cups at 400 for about 15 mins. Do the 'poke' test to be sure they're done til whatever you've poked them with comes out clean.
ENJOY!!!
Sources: