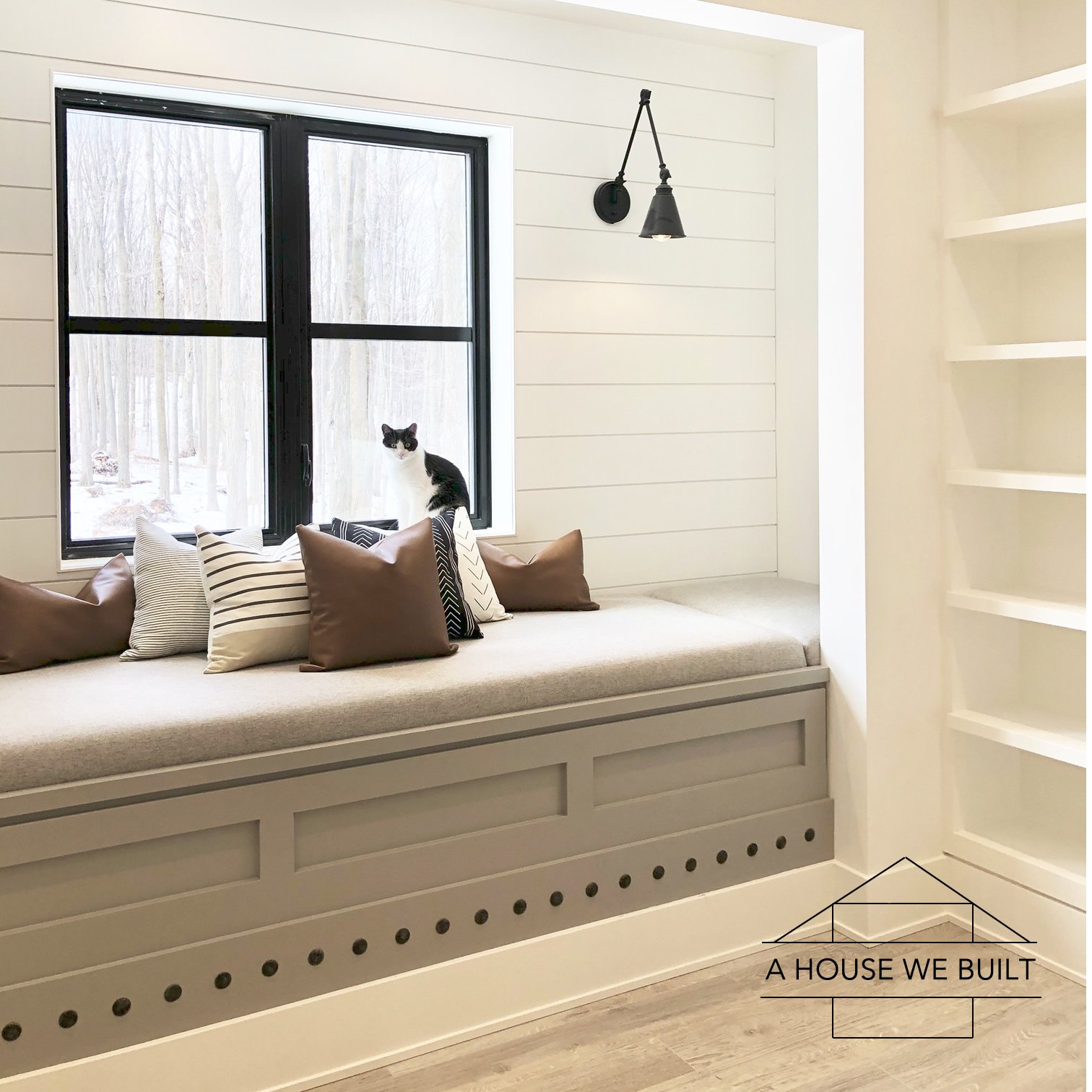 My dad built this amazing window seat cushion for my home office that I absolutely love! It's comfortable, customizable, and totally DIY-able, so I'm going to show you the basic steps of how to make one here. We also used this technique to create the window seat for the cabinetry we built in our master bedroom.
Materials:
Instructions:
Cut plywood to about 1/4 on each side smaller than the final size you need.
Cut foam to the same size as the plywood.
Cut dacron to size allowing for several inches of overlap underneath as well as the inches of the depth of the foam – so about 8 inches bigger than the plywood on each side.
Assemble the parts upside down: first lay out the dacron, then the foam, then the plywood
Start with one staple in the middle of each side, stretching slightly. Then staple each side alternately, working toward the corners.
For the corners, just try to make them as clean as possible – just like wrapping a present.
After you're done the stapling the dacron, then do the same with the fabric. The dacron and fabric should be stapled separately.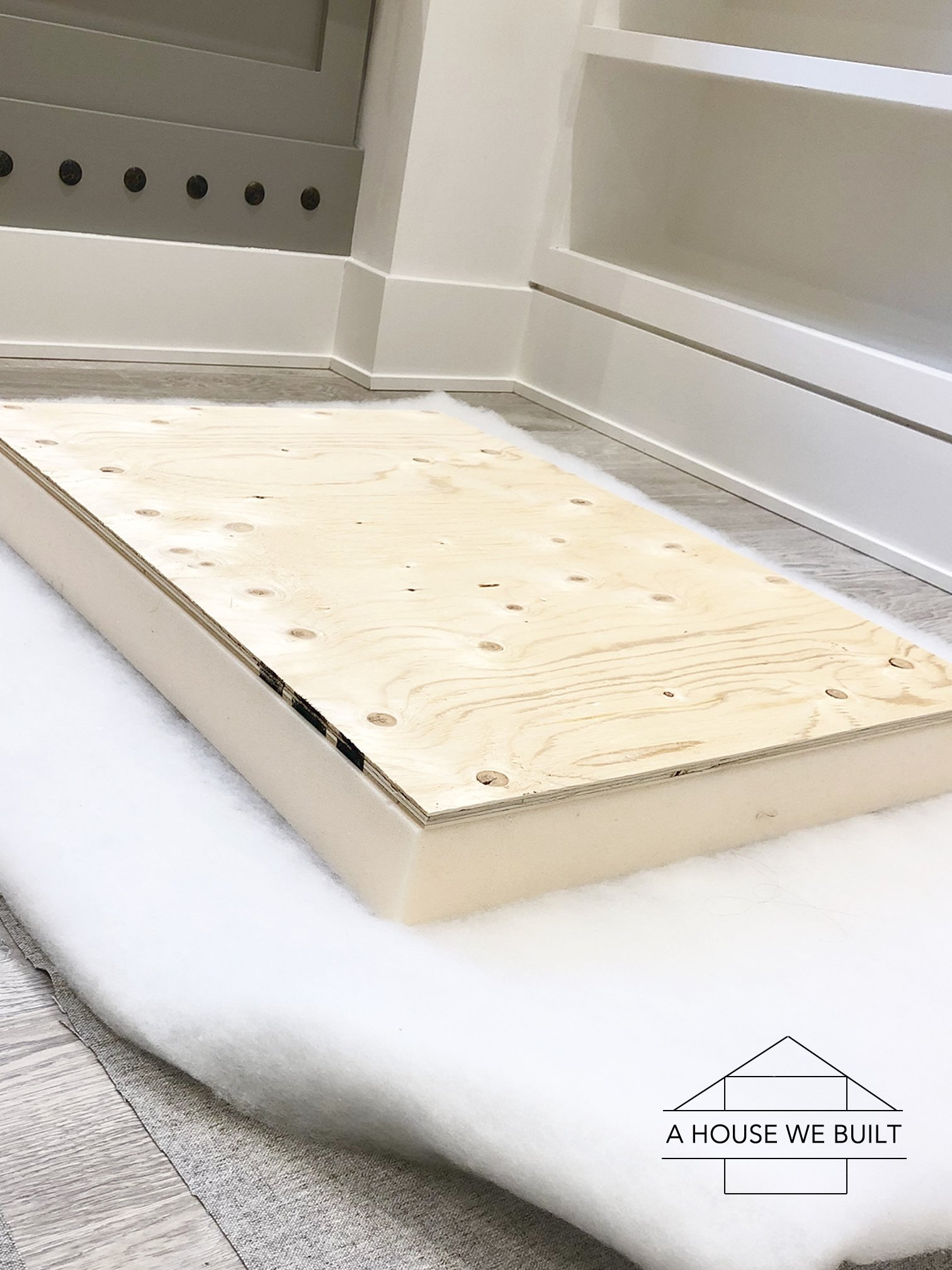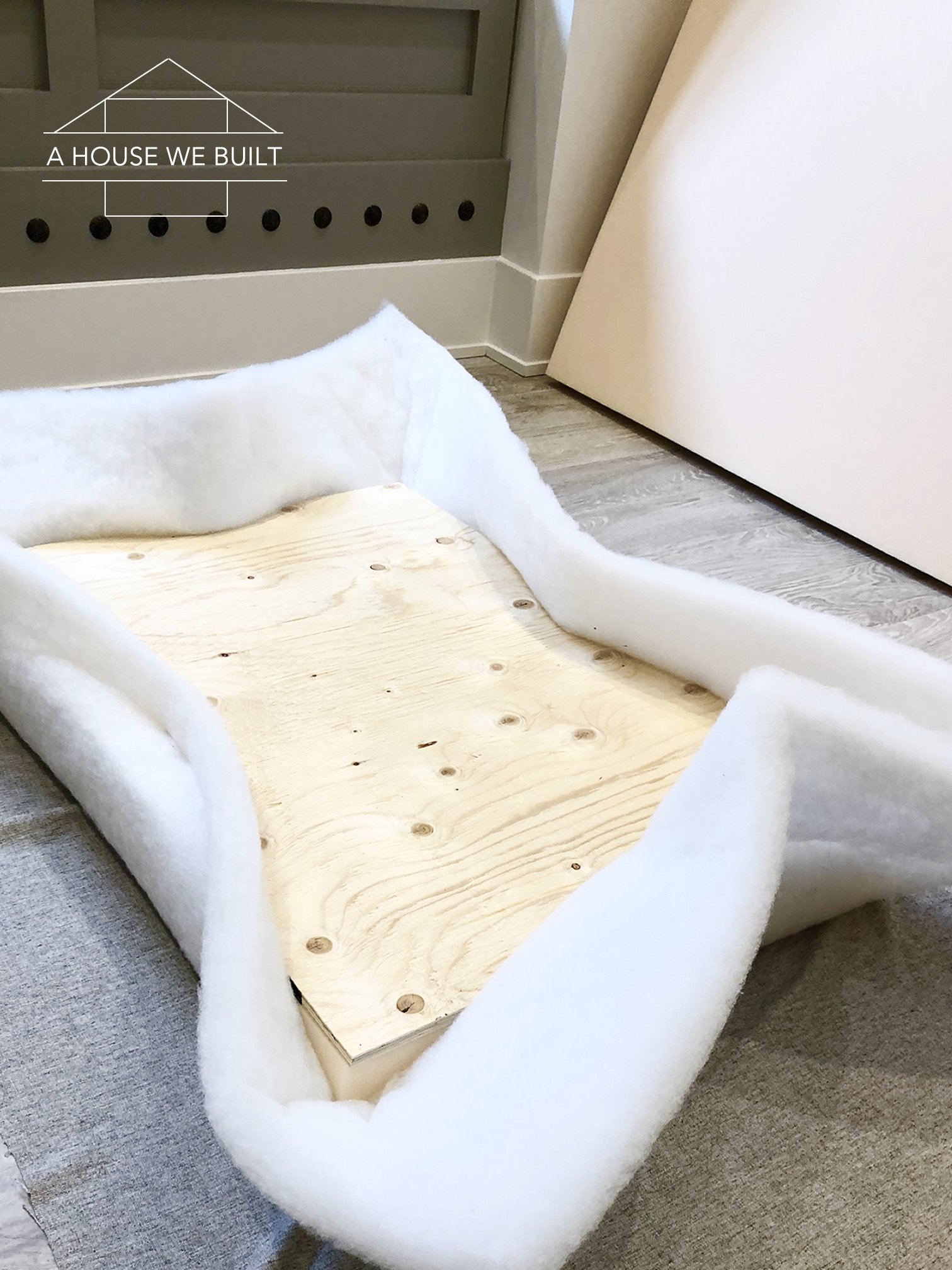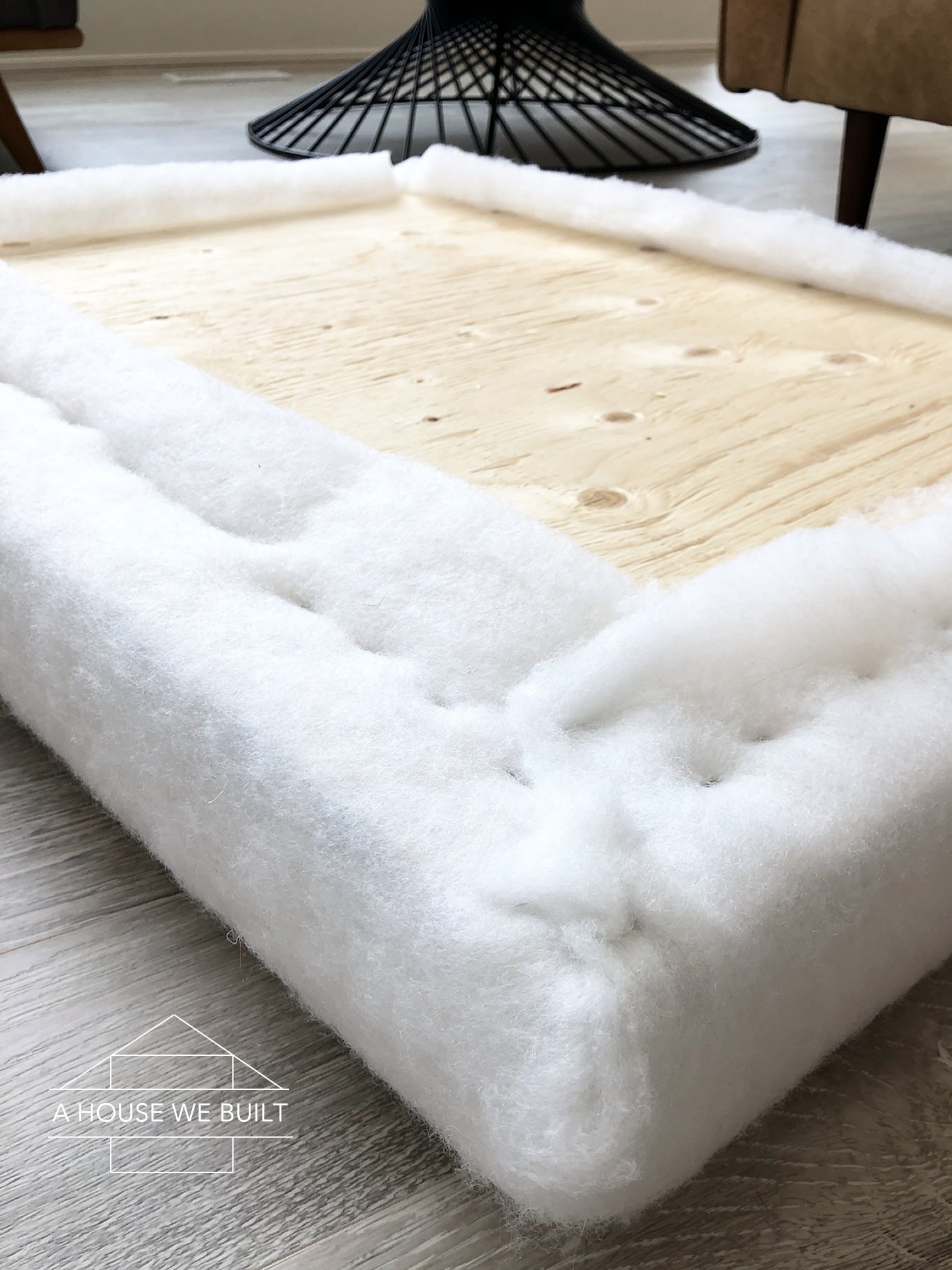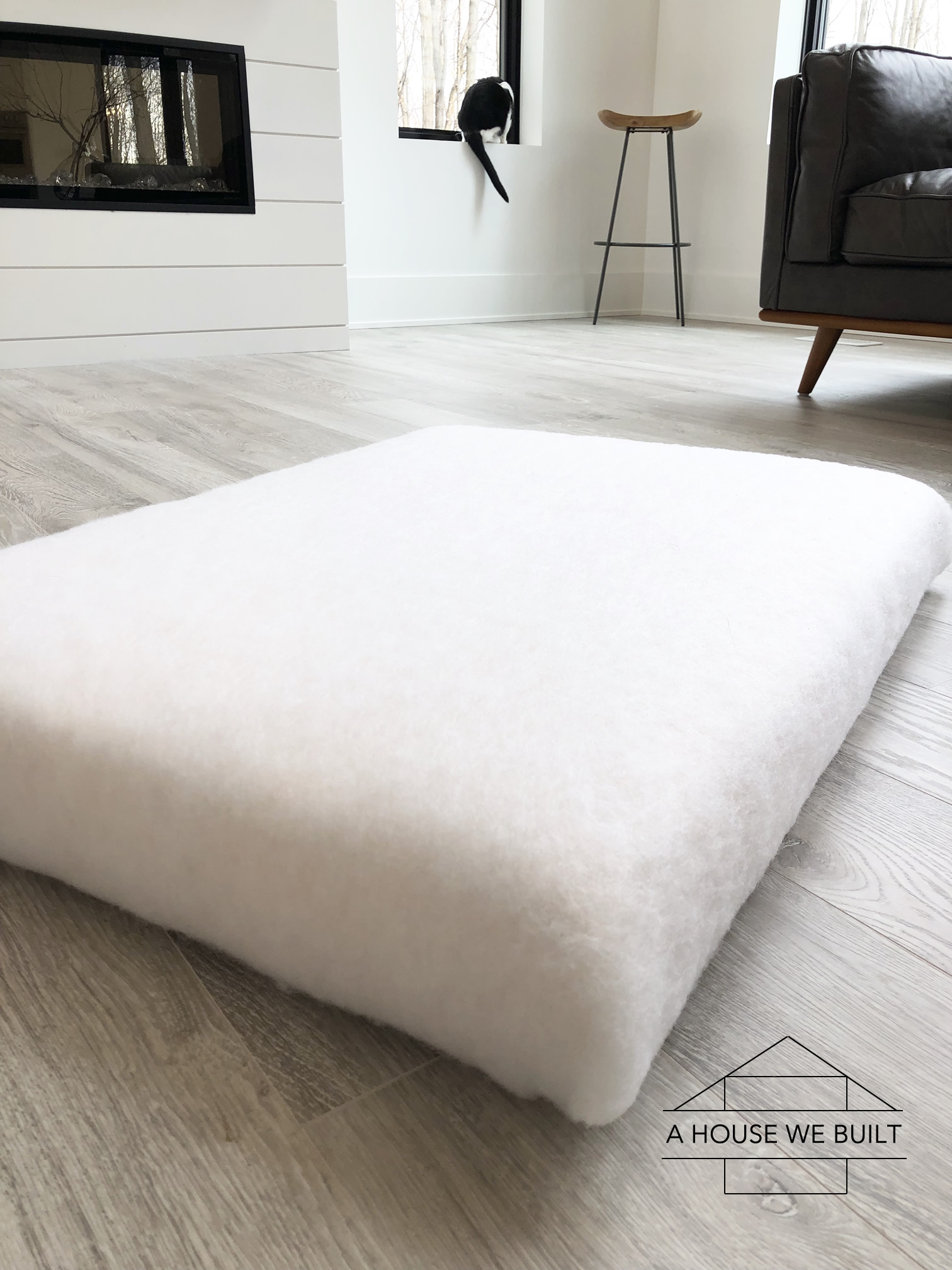 Other sources from the pics in this post:
Black light fixtures: Wayfair (they call it bronze, but it's black)
Stool (in the corner): West Elm
Shiplap: Tutorial & Info
Paint colors: BM Simply White + SW Dorian Gray.

For our daily progress, follow us on Instagram @ahousewebuilt.
To explore the other rooms in our house, click here.
For our more of our tutorials, click here.