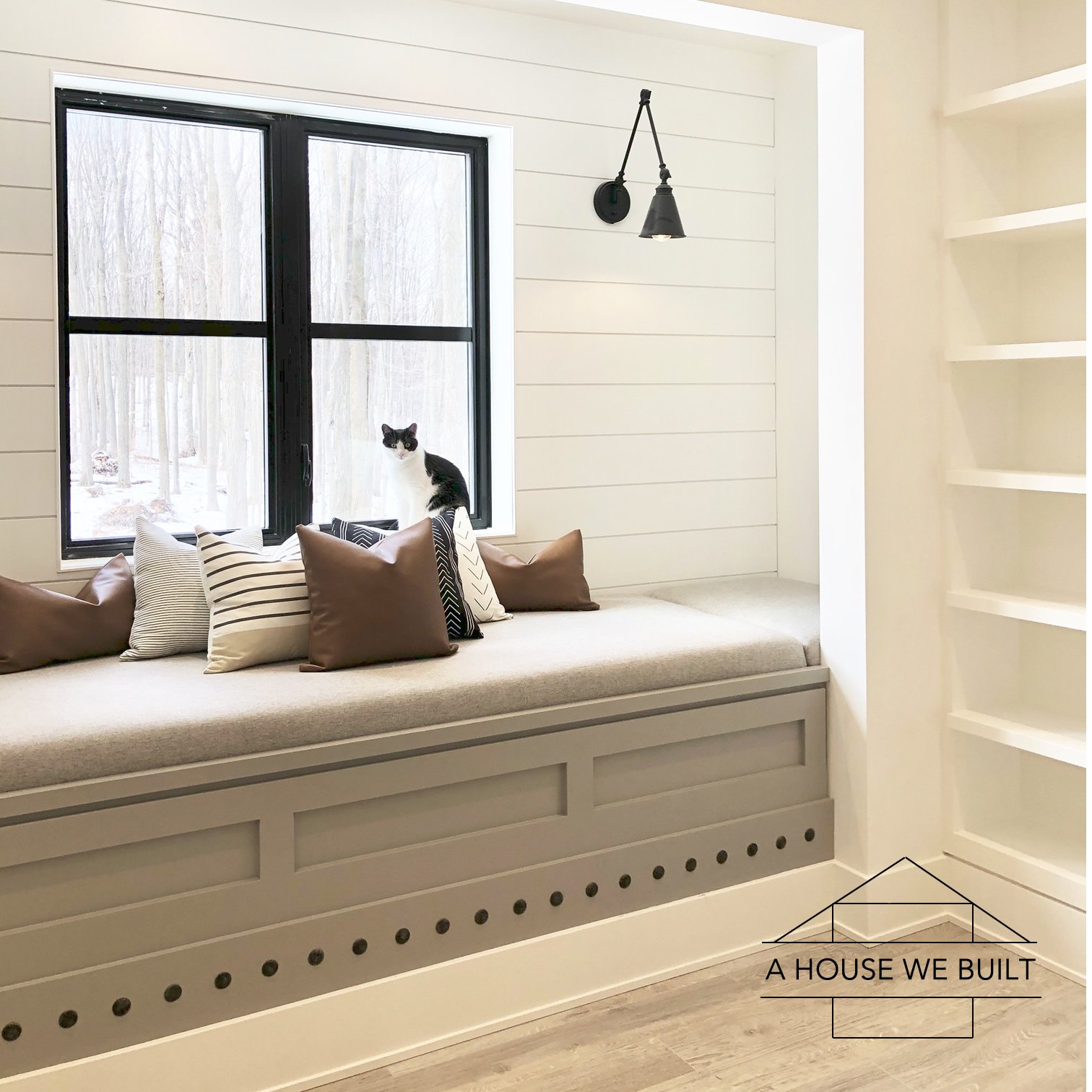 My dad built this amazing window seat cushion for my office that I absolutely love! Other than choosing the fabric though, I wasn't involved in making this cushion so it's hard to write a tutorial for something I didn't do myself but I took some progress pics and wrote down the basic steps so here you go!
What you'll need:
High Density Upholstery Foam (ours was similar to this: Amazon)
Upholstery Grade Dacron (ours was similar to this: Amazon)
Plywood for the base (we used 1/2″)
Staple gun
Fabric
Steps:
Cut plywood to about 1/4 on each side smaller than the final size you need
Cut foam to the same size as the plywood
Cut dacron to size allowing for several inches of overlap underneath as well as the inches of the depth of the foam (so about 8 inches bigger than the plywood on each side)
Assemble the parts upside down
Start with one staple in the middle of each side, stretching slightly. Then staple each side alternately, working toward the corners.
My dad said he hated doing the corners so I couldn't really get any words of wisdom about them from him but essentially the theory is kinda like wrapping a present… but more frustrating (he says). May the force be with you.
After you're done the stapling the dacron, then do the same with the fabric. The dacron and fabric should be stapled separately.
Office room sources:
Black light fixtures (in window nook): Wayfair
Paint colors: BM Simply White & SW Dorian Gray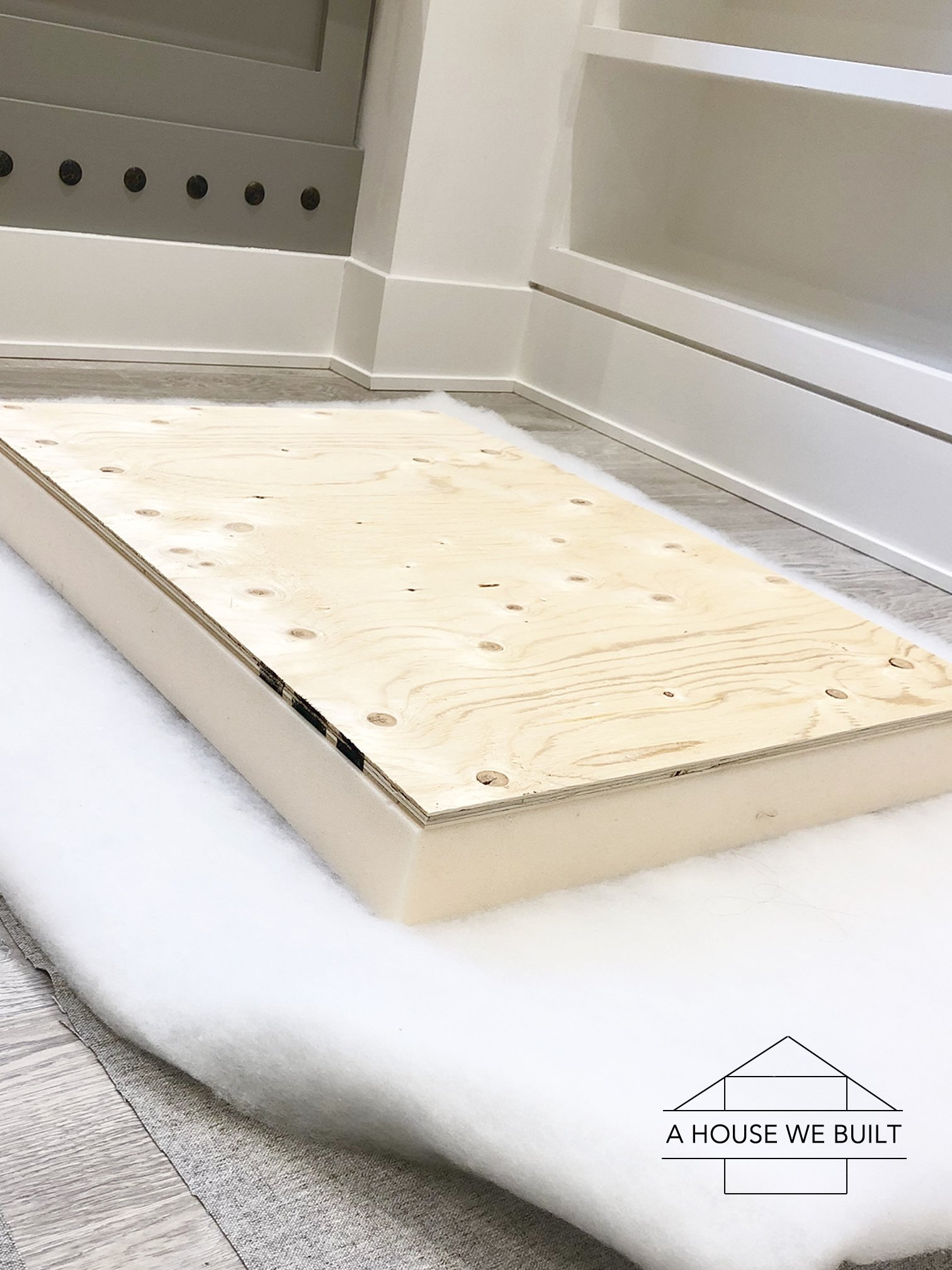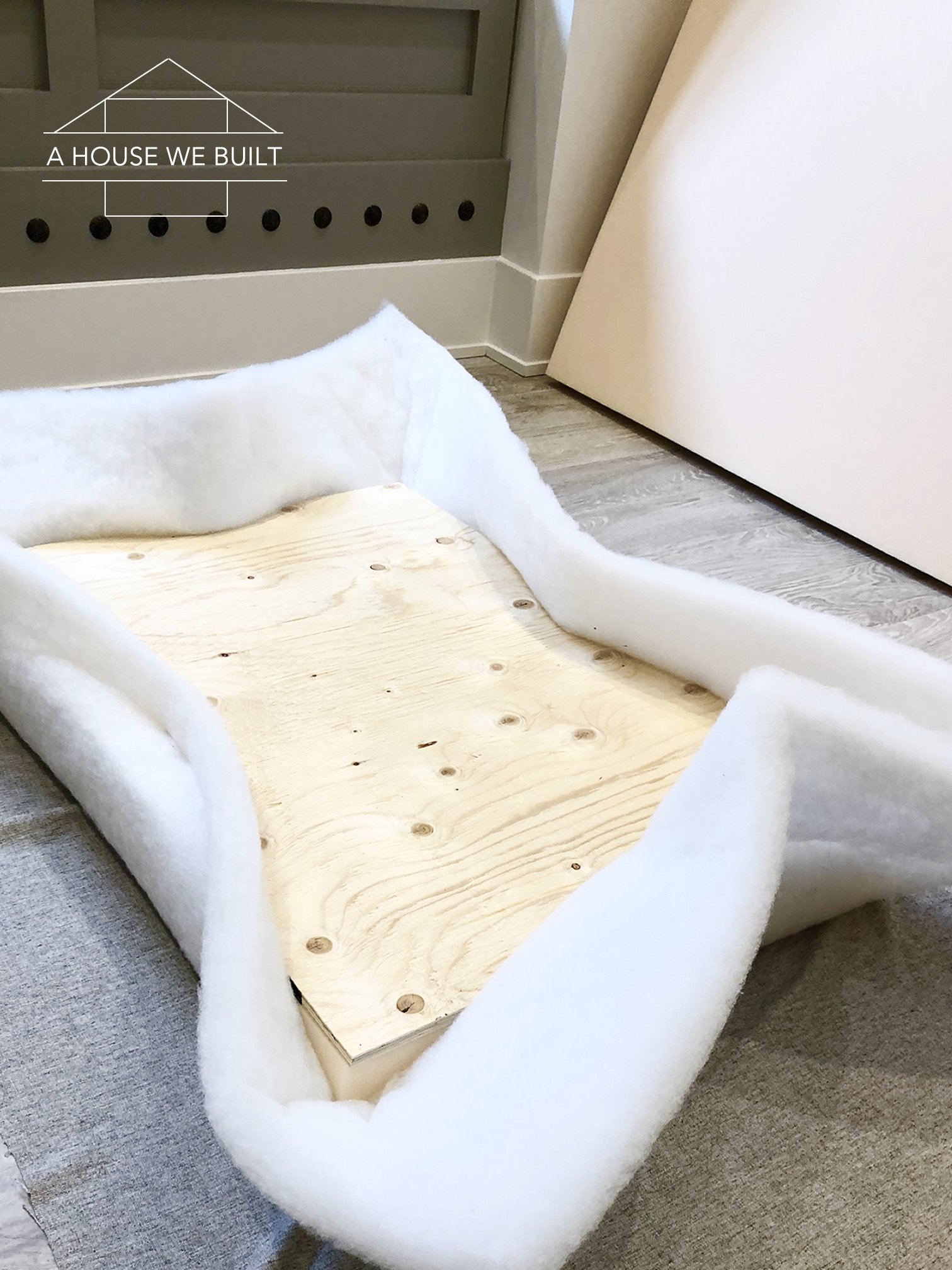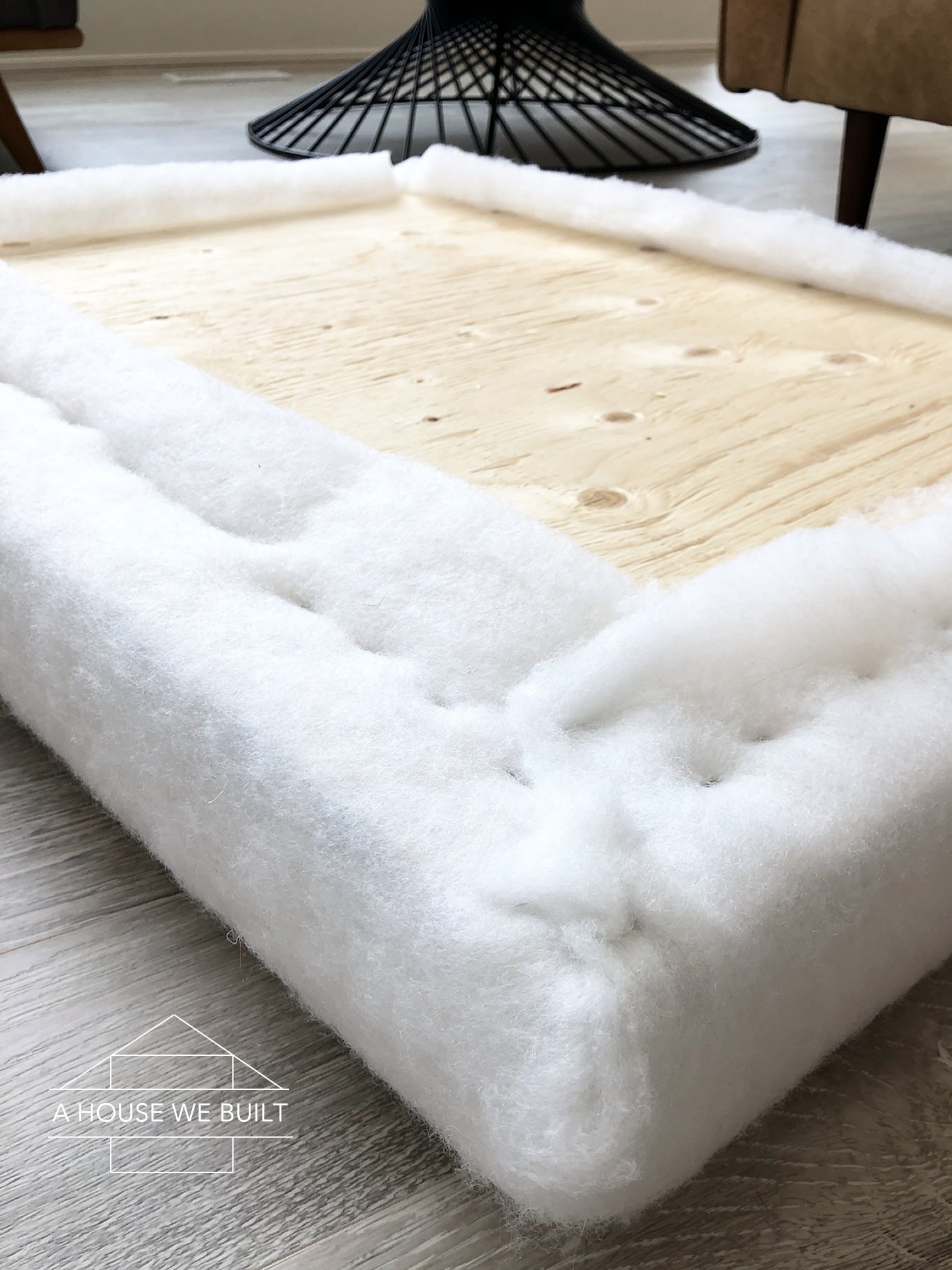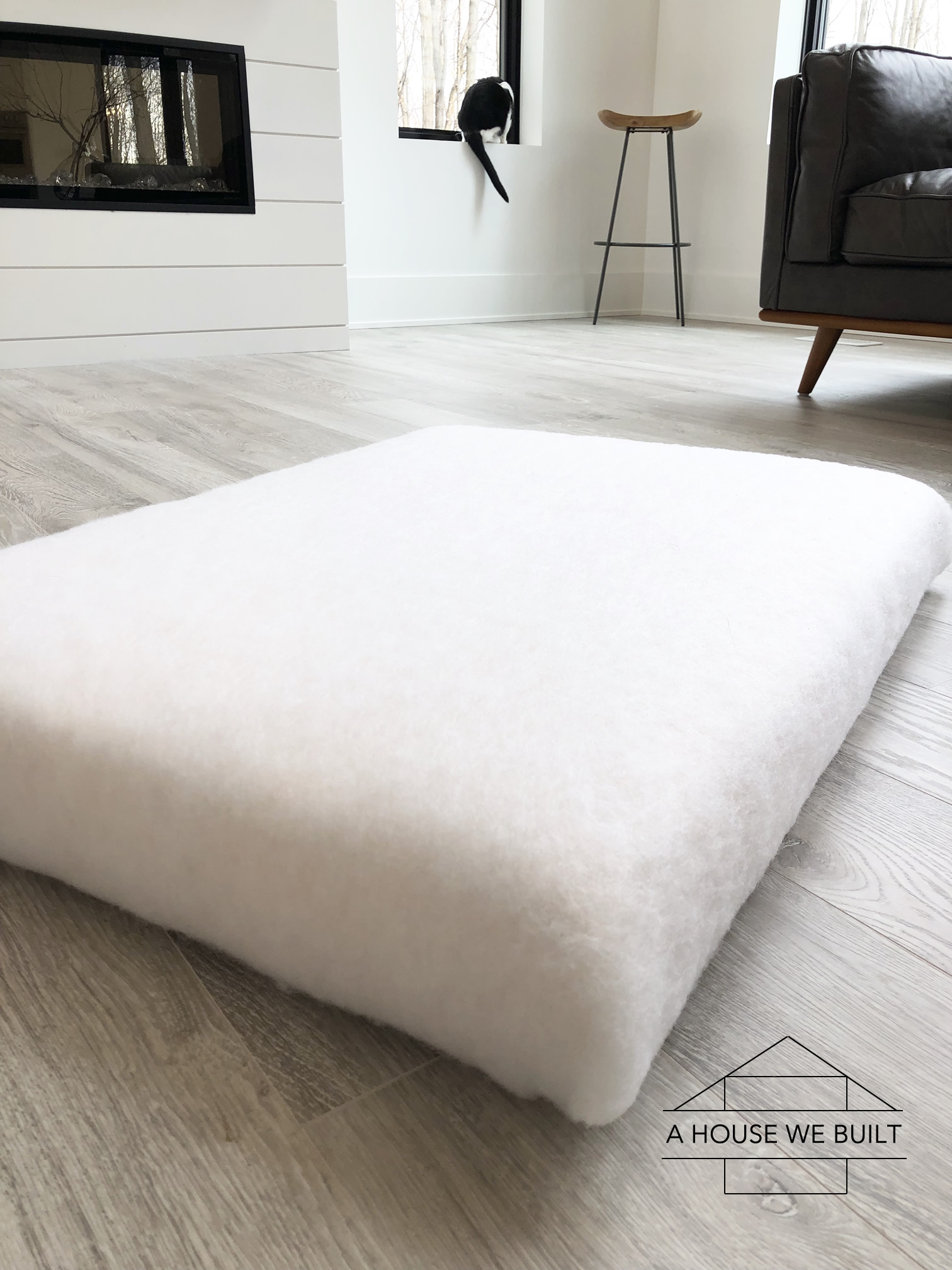 Sources for the bits of decor seen in the background of those living room pics: