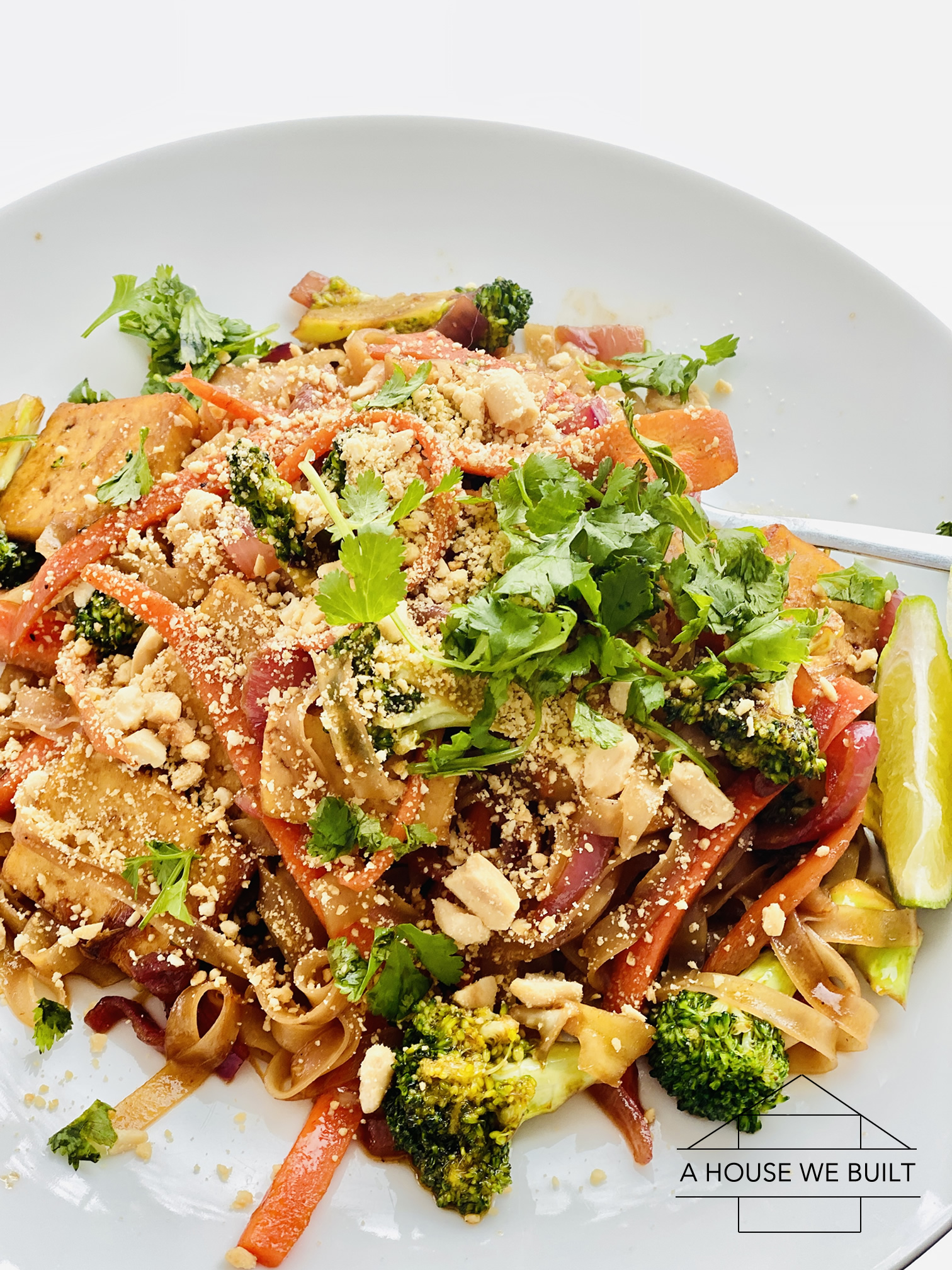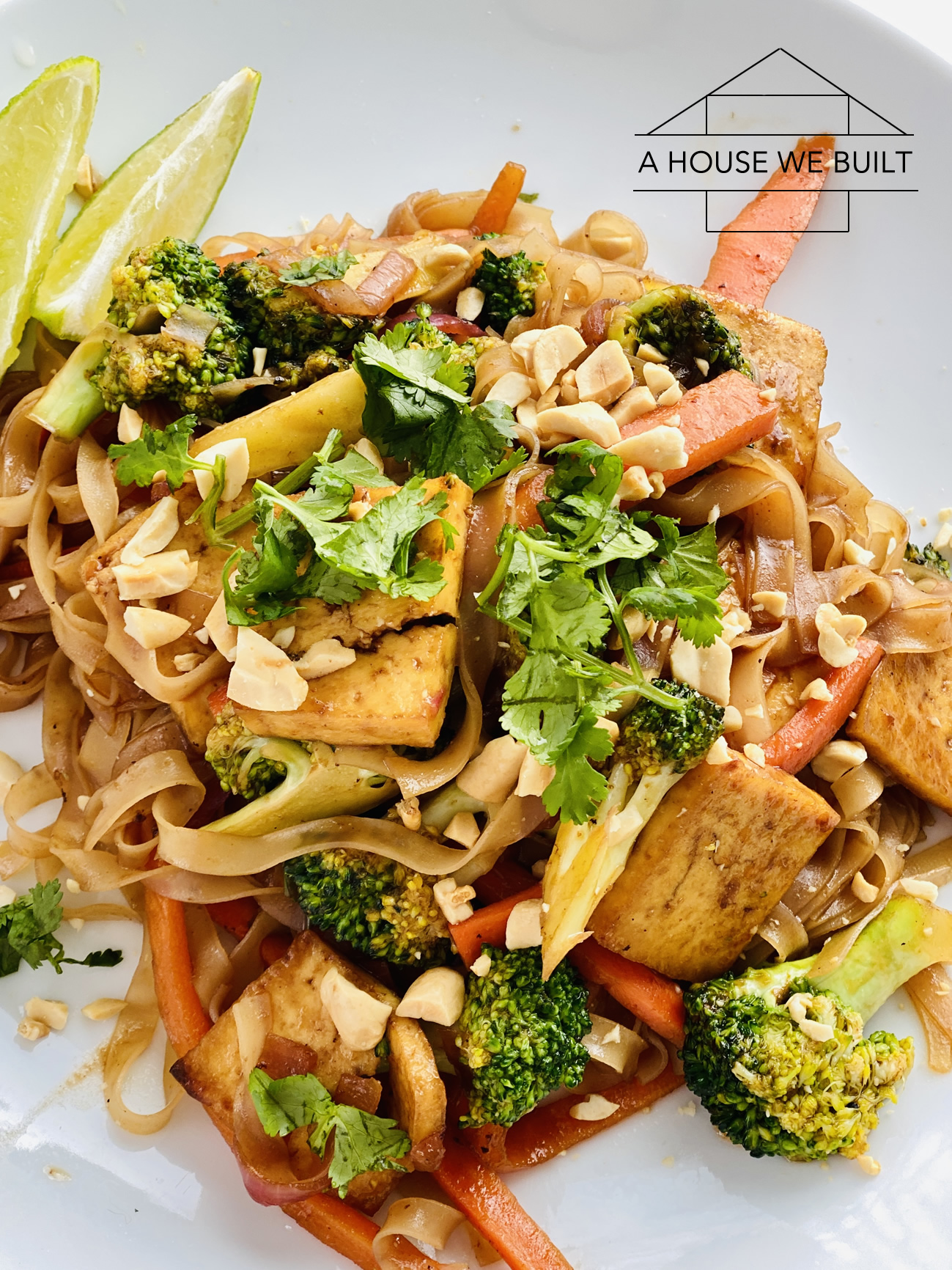 One of our favorite meals to eat out at restaurants is Pad Thai and recently we've been trying to learn to make all our favorite "restaurant meals" ourselves so we finally learned this dish! The secret ingredient is authentic tamarind paste – there's really no substitute and you just can't make it taste legit without it. As long as you have that ingredient, this is one of the easiest, quickest, and yummiest warm meals to make!
Prep the following ingredients and set aside:
Tofu:
1 block extra firm tofu – thinly sliced (pieces ~ 1″x1.5″x1/8″), sprayed lightly with oil, and placed on a lined baking dish evenly so that none are touching. Roast them in the oven at 350 for 6-7 mins. They should be just starting to crisp. Prep this first and allow it to cool while making everything else.
Sauce:
1/2 cup tamarind paste: Amazon
1/2 lime – juiced
6 tbsp brown sugar
6 tbsp soy sauce
3 tbsp sriracha – you can add more or less of this to taste
Veggies:
2 heads of broccoli – cut to bite size pieces
1 carrot – chopped into match sticks
1 red onion – sliced into half rings
3 green onions – chopped into 2-3" pieces
Garnish:
Handful roasted peanuts – chopped
Handful cilantro – chopped
1 lime – sliced for squeezing
Noodles:
Cooking instructions (note: I literally use a timer on my phone to be sure I don't over/under cook the ingredients, I've made this dish several times now and this timing works perfectly on my cooktop):
In a wok on med-high heat, drizzle in some cooking oil.
Sauté onions for 3 minutes, stirring frequently.
Add in the tofu and broccoli.
Sauté for 3 minutes, stirring frequently.
Add in the carrots.
Stir, then cook for 3 minutes with the lid on, stir every minute.
Add in the noodles, green onion, and the sauce.
Sauté for 2-3 minutes, stirring constantly.
Plate and sprinkle over peanuts and cilantro. Serve with lime wedges on the side.
For more of our recipes, click here.
To explore rooms in our house, click here.
For our daily posts, follow us on Instagram @ahousewebuilt.