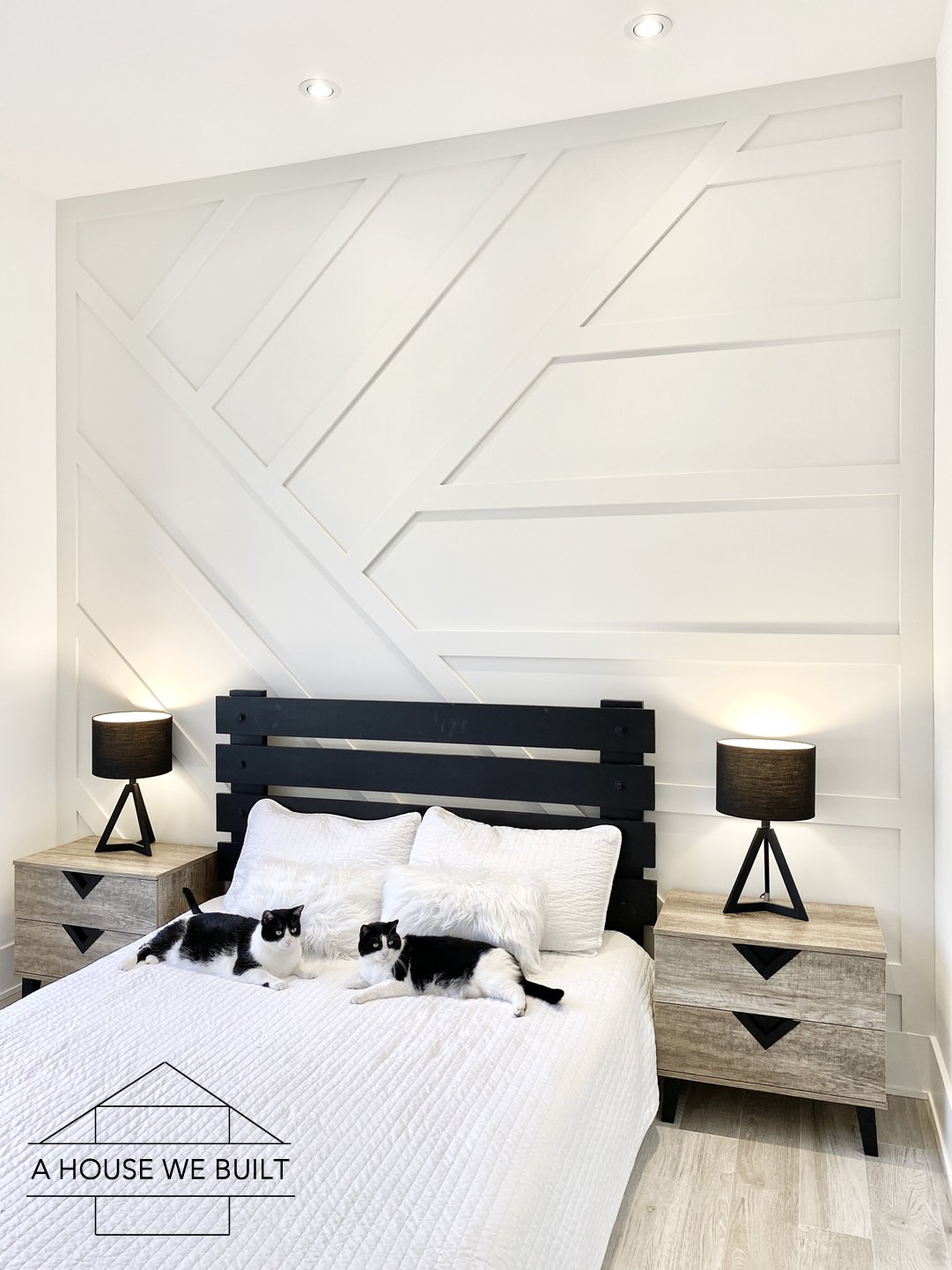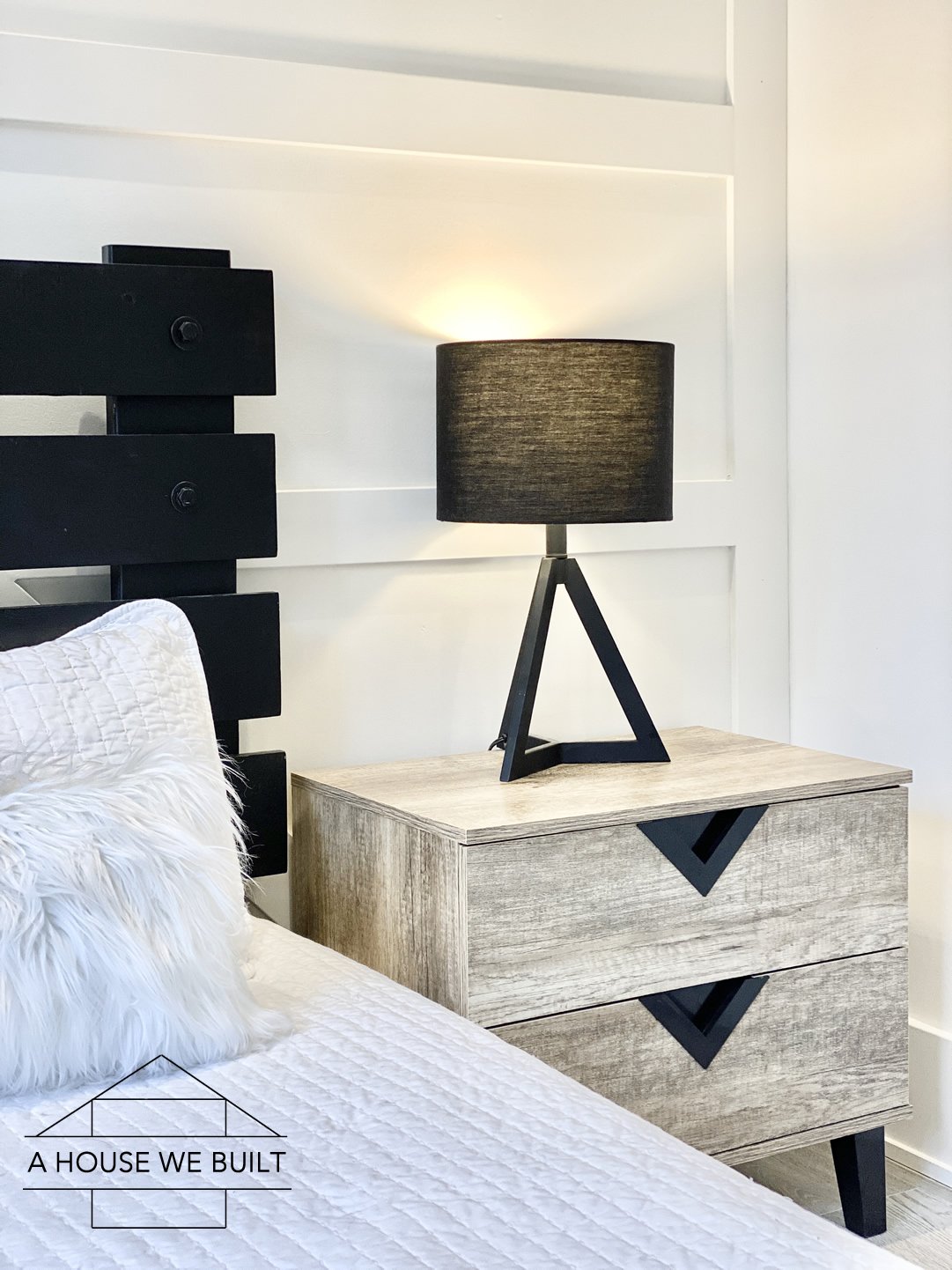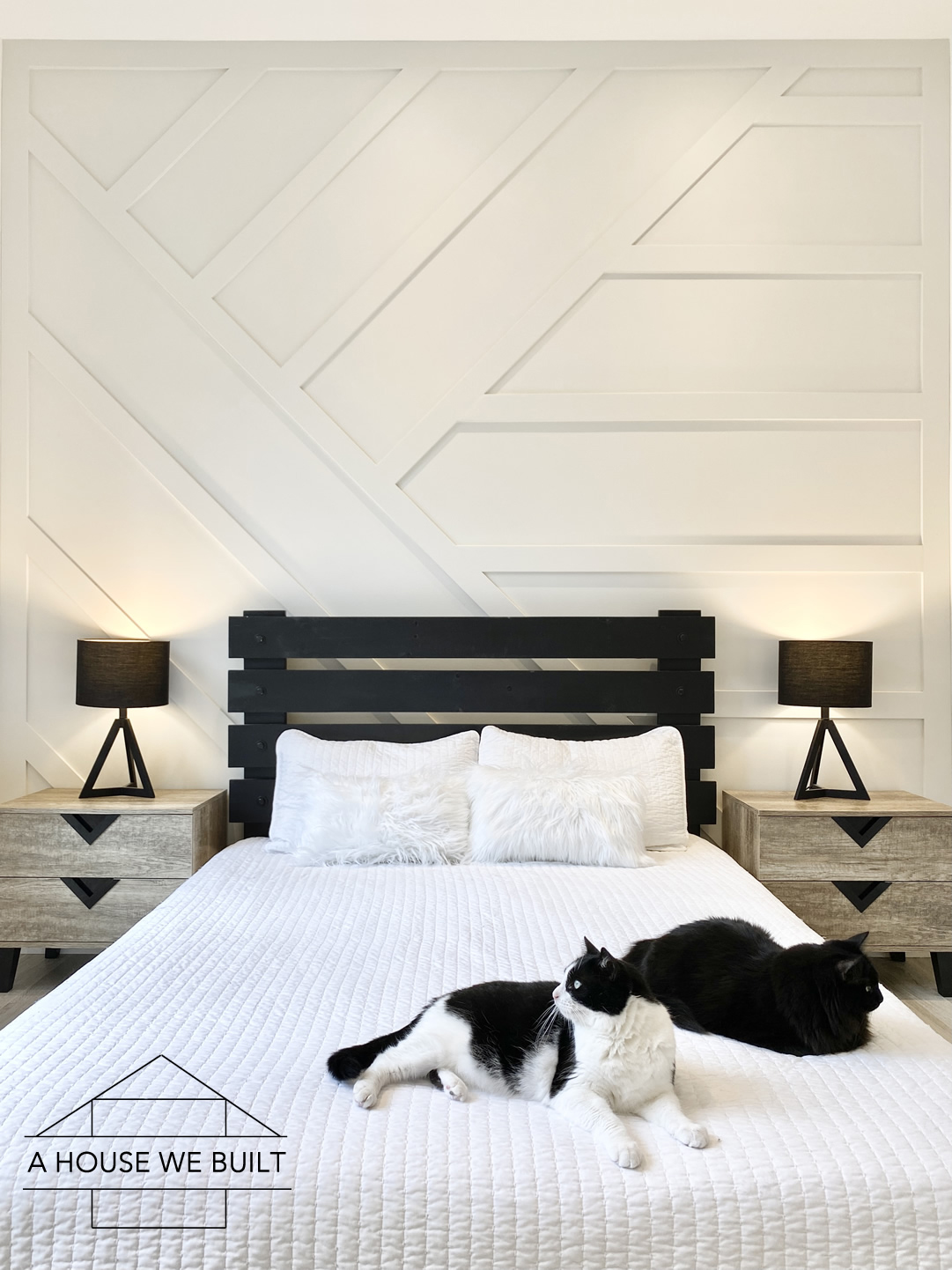 Nightstands:
Bedding:
Bed:
Bed frame: we made ours a long time ago.
Lighting:
Lamps: Amazon (I spray-painted the bases matte black)
Doors:
General info:
Accent wall: Tutorial
Paint colors BM Simply White (flat) + Classic Gray (satin).
Flooring: laminate, Lionel by Evoke (possibly no longer available)
Windows: SW Tricorn Black | Fiberglass, custom made
Ceiling: 10-ft

To explore other rooms in our home, click here for our website roadmap.
To follow our daily progress and house projects, follow us on Instagram @ahousewebuilt.