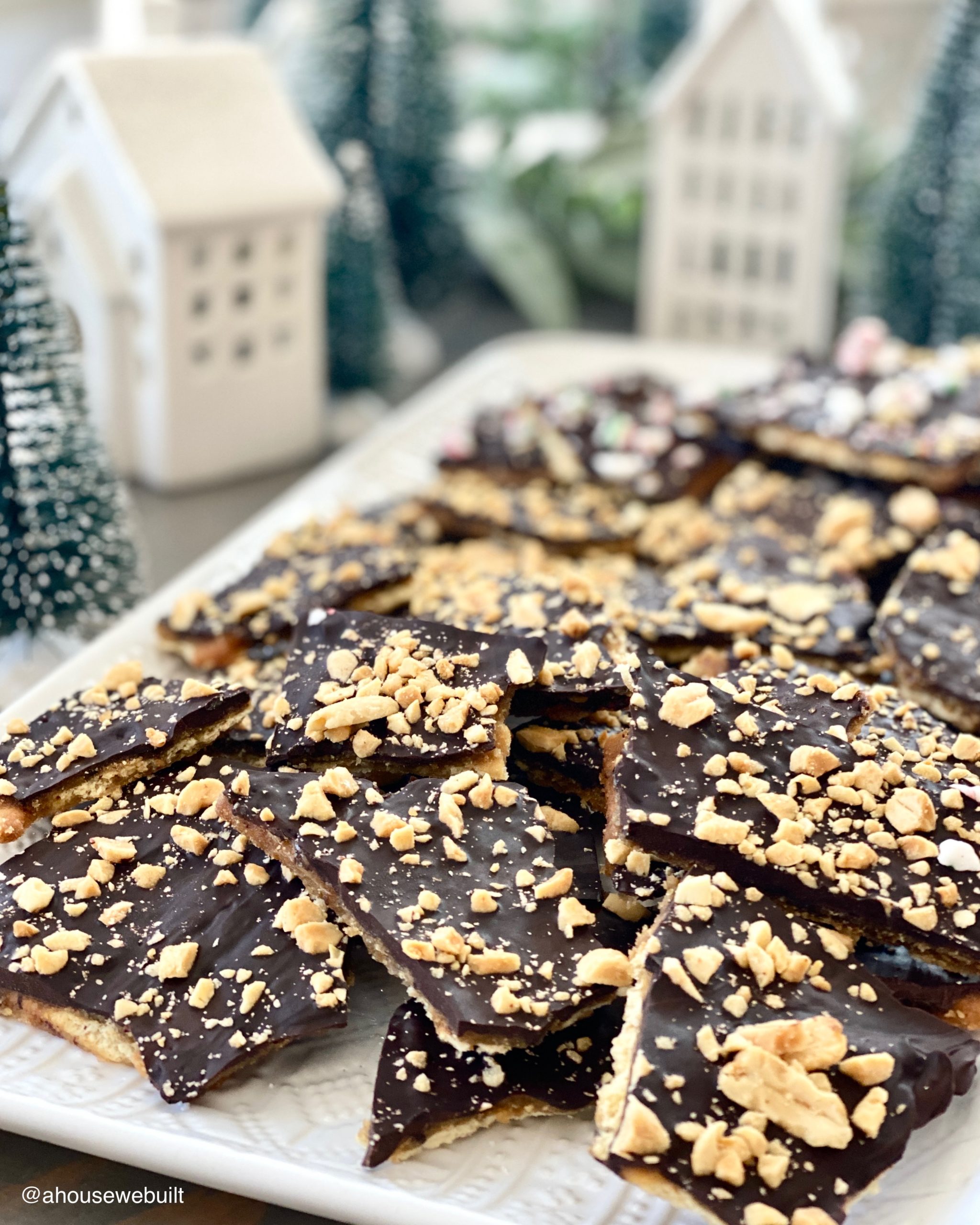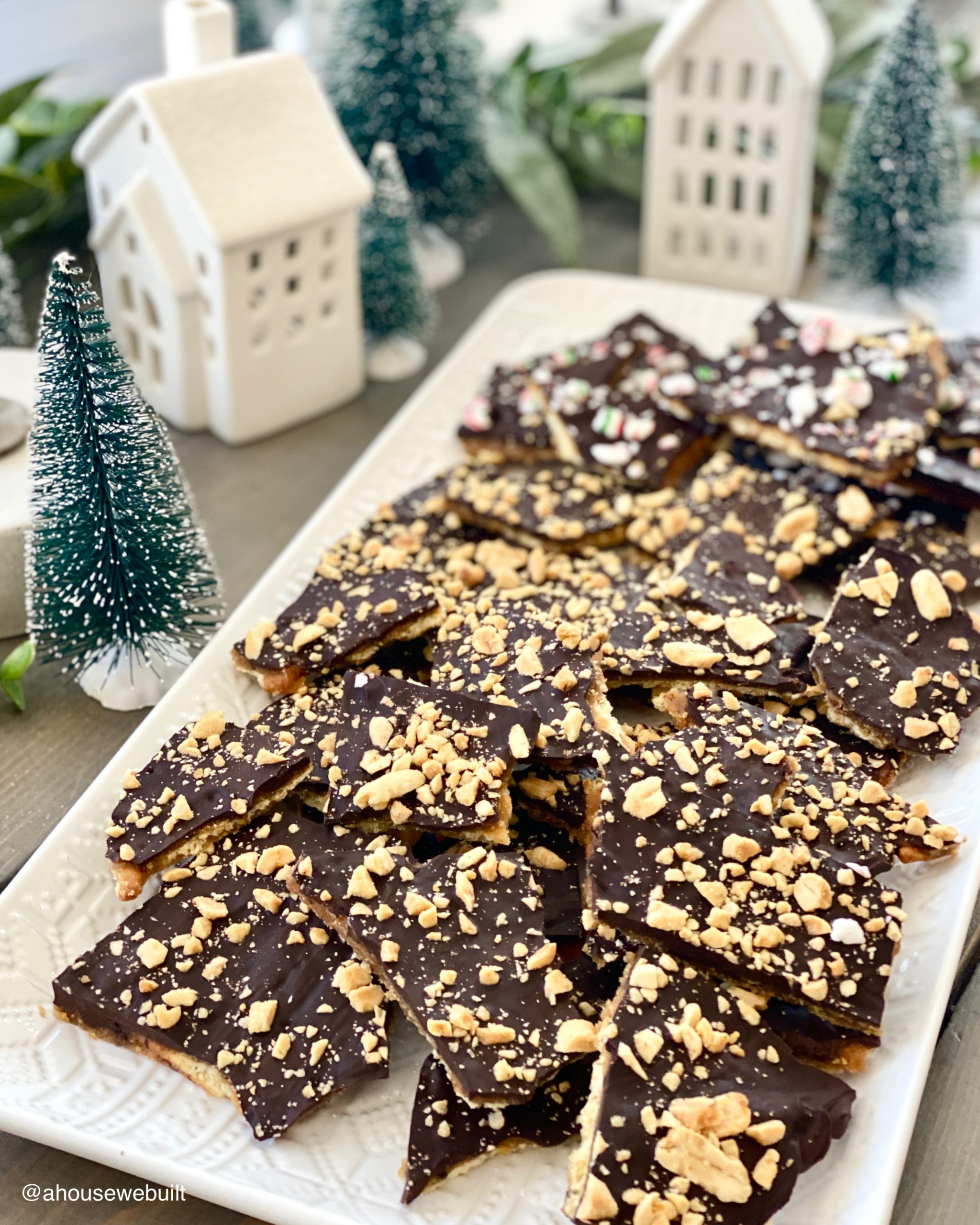 Christmas Crack is a 3-layer treat that's sinfully addictive. It's basically saltines (or graham crackers) topped with a layer of caramel, then melted chocolate, with topping of your choice for extra yum!
Ingredients:
1 cup butter (I use vegan butter)
1 cup brown sugar
Saltines (or any dry cracker)
Chocolate chips
Topping options: crushed nuts, crushed candy canes, coconut flakes, sprinkles, toffee bits, mini marshmallows etc
Instructions:
Preheat oven to 350*.
Line a baking sheet with foil, crinkle up the edges to make a lip, and spray it down with oil.
Line the baking sheet with saltines and set aside.
To make the caramel layer, add your butter and brown sugar to a saucepan on medium-high heat and bring to a boil, while stirring. Reduce temp to medium and cook for 3-4 minutes, while stirring. Do not cook it any longer or it will burn. It might take a few tries to learn to get the exact right caramel mix. I feel like most recipes make this part seem easier than it is. The first time I made it, mine was a little too overcooked. It takes a bit of practice to get the right amount of cooking without any burning so if you don't get it on your first try, don't be disheartened. Just try again!
Pour the caramel mixture over the saltines and spread it out evenly.
Bake for 5 minutes.
Remove from heat and immediately sprinkle chocolate chips liberally over all the caramel. You want to do this very quickly while it's still piping hot.
Wait about 5 minutes (at this point the chocolate should either already be melting or have turned shiny) then use a flat knife to gently spread the chocolate evenly over all the caramel. Don't put too much pressure on the knife because you don't want to lift the caramel layer.
Sprinkle any topping you love over top.
Cool in fridge for about 2 hours (or speed it up by putting it in the freezer for 30 minutes first).
When it's completely cool (like 10000% cold), break it into pieces.
Store it in the fridge so that it doesn't melt.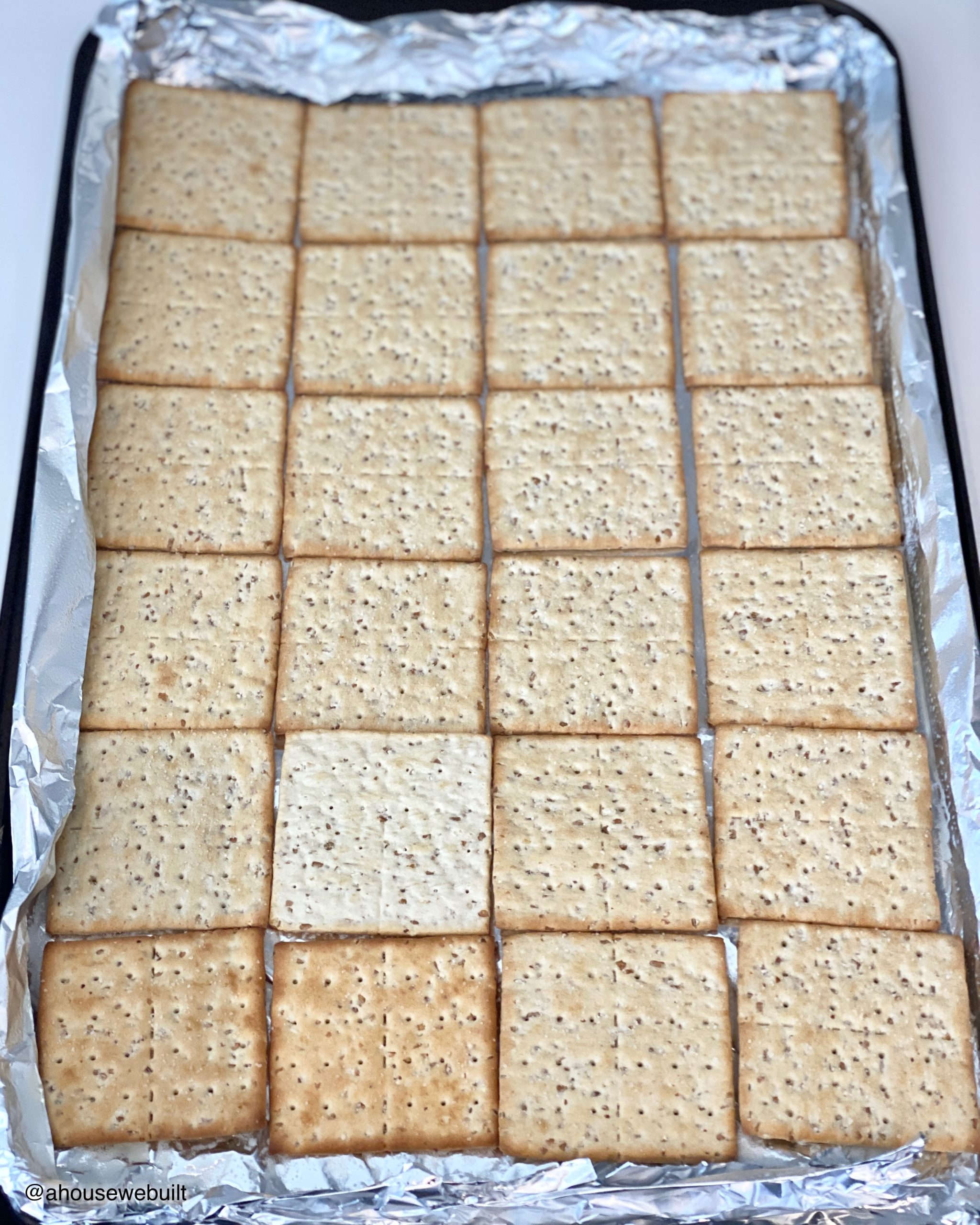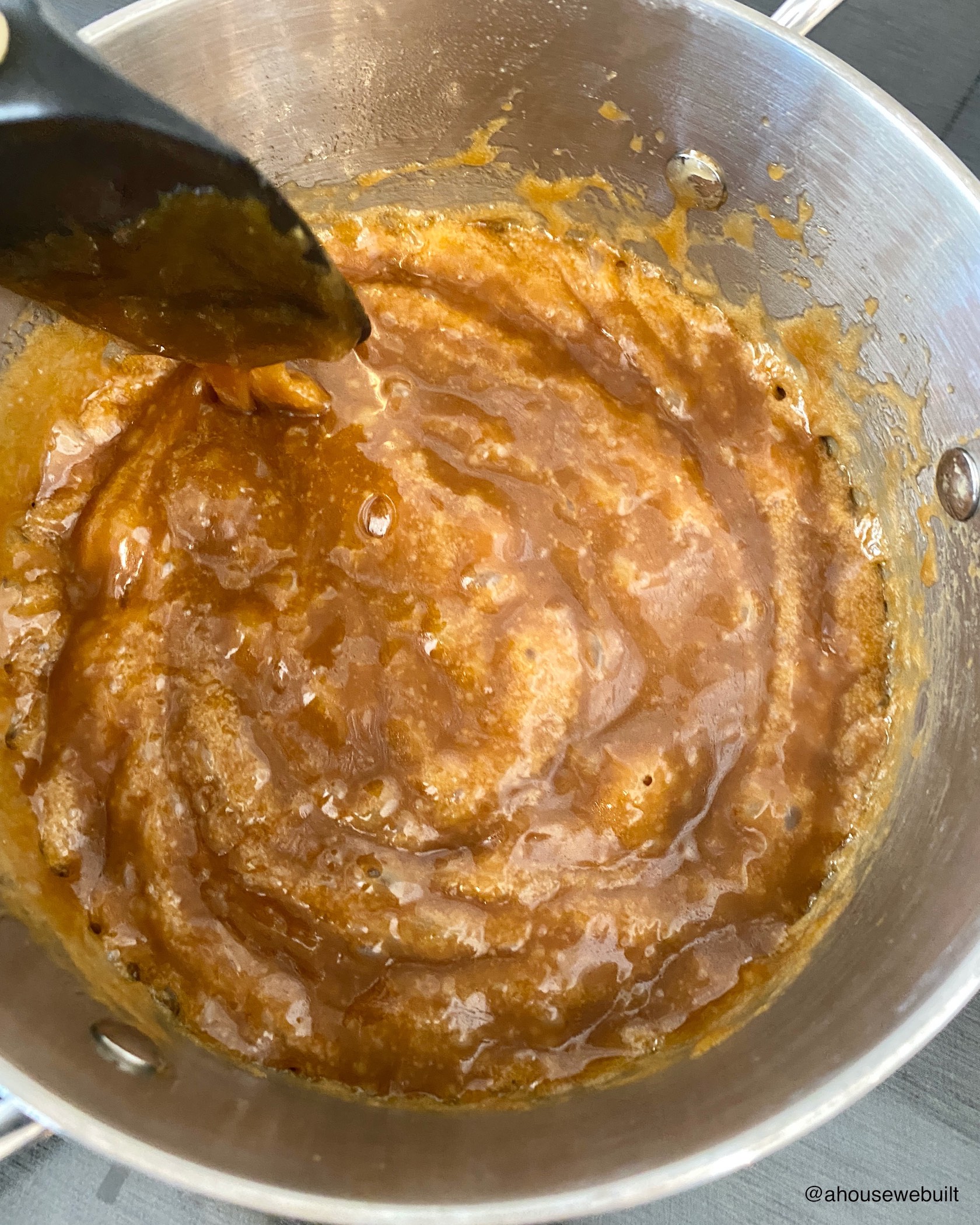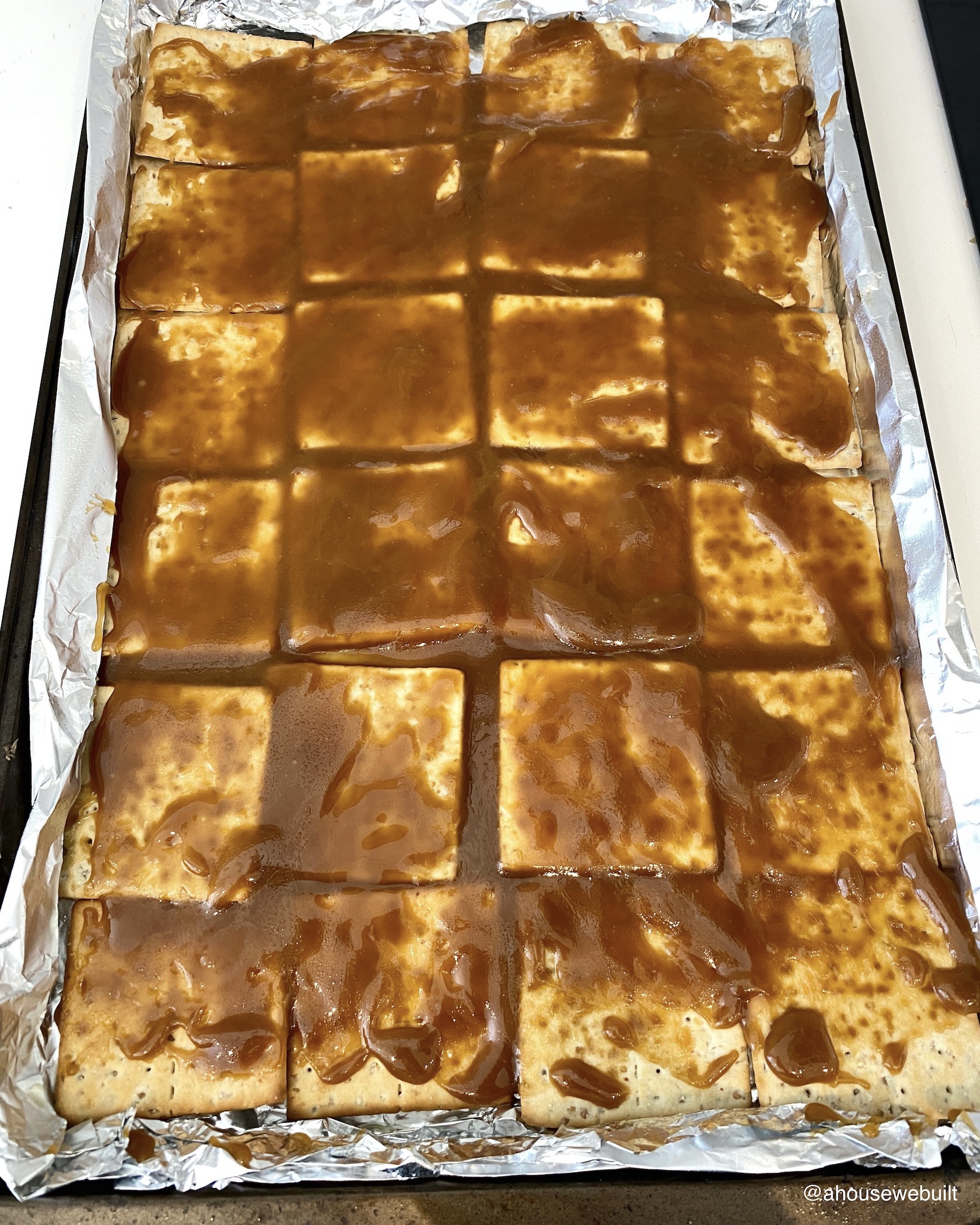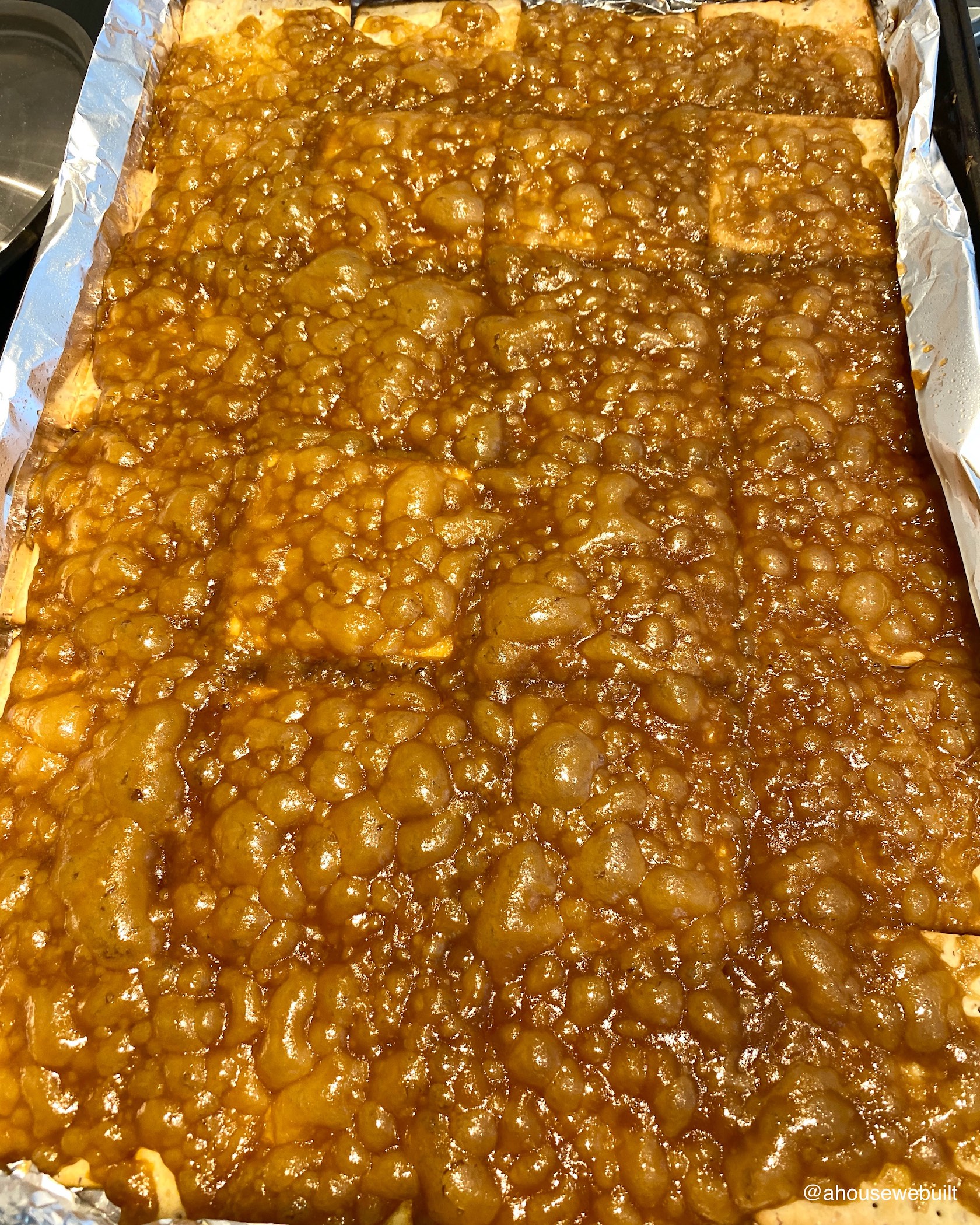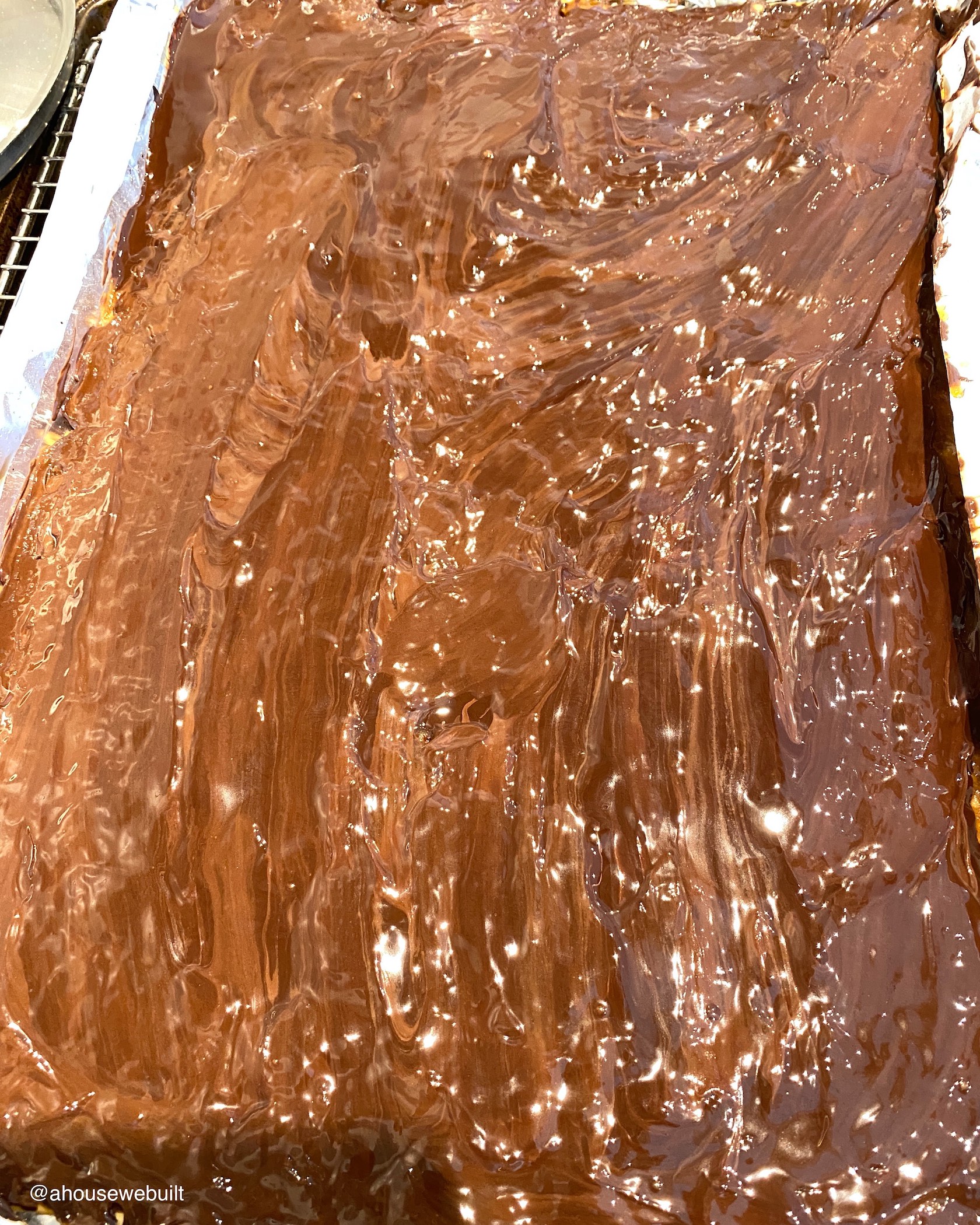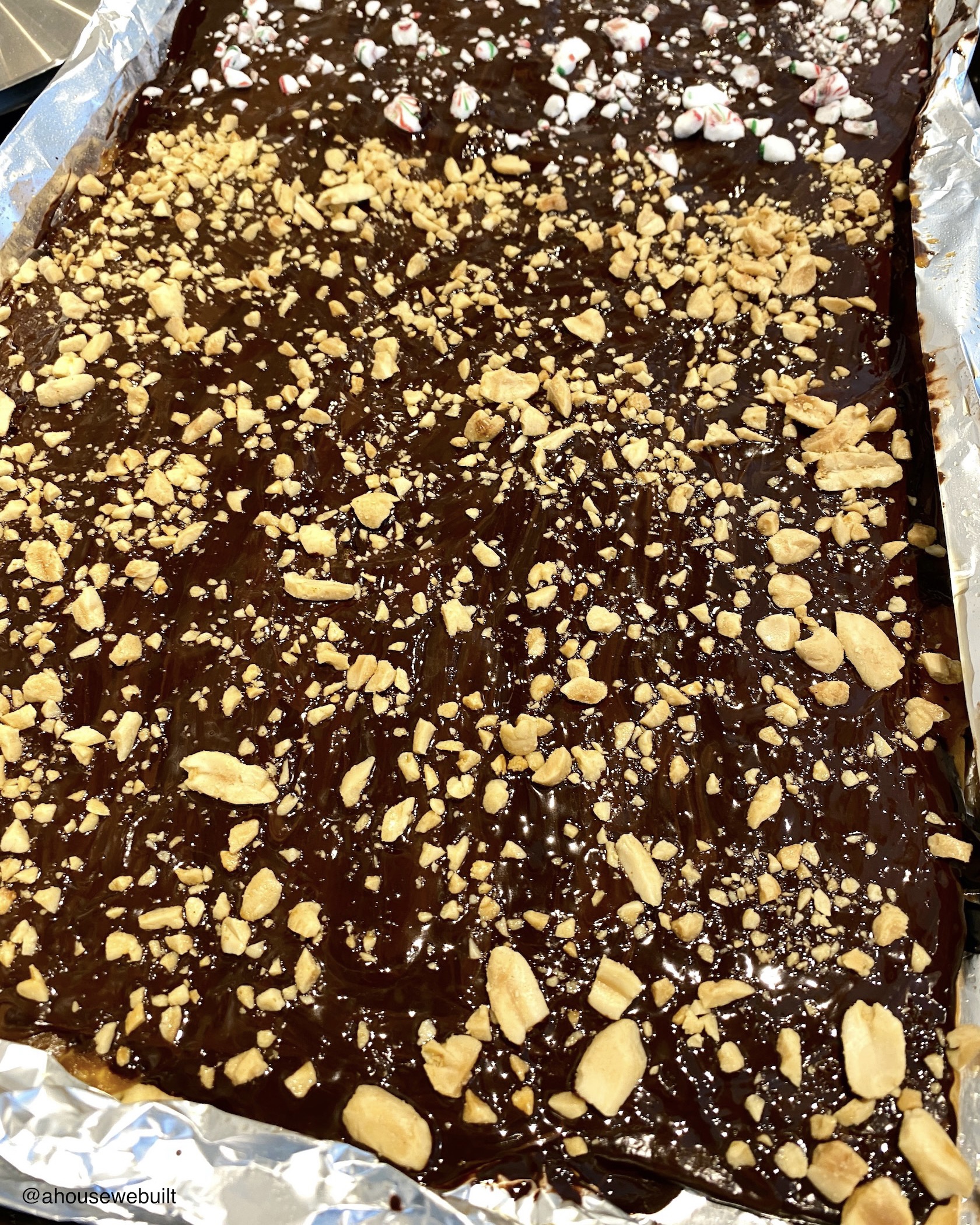 For all our recipes, click here.
To shop our home pics, click here.
To explore rooms in our house, click here.
Follow us on Instagram to see our daily posts here: @ahousewebuilt.