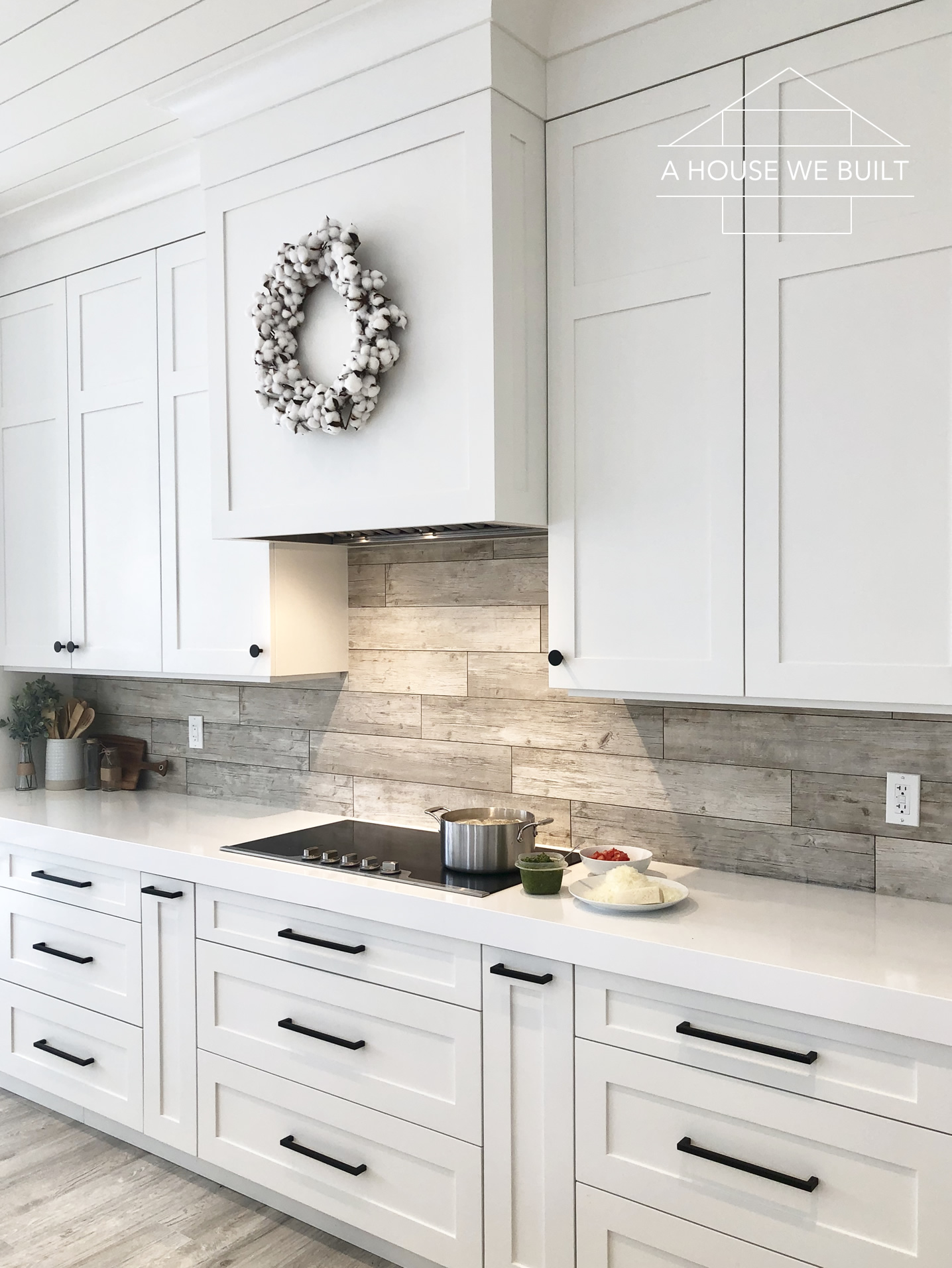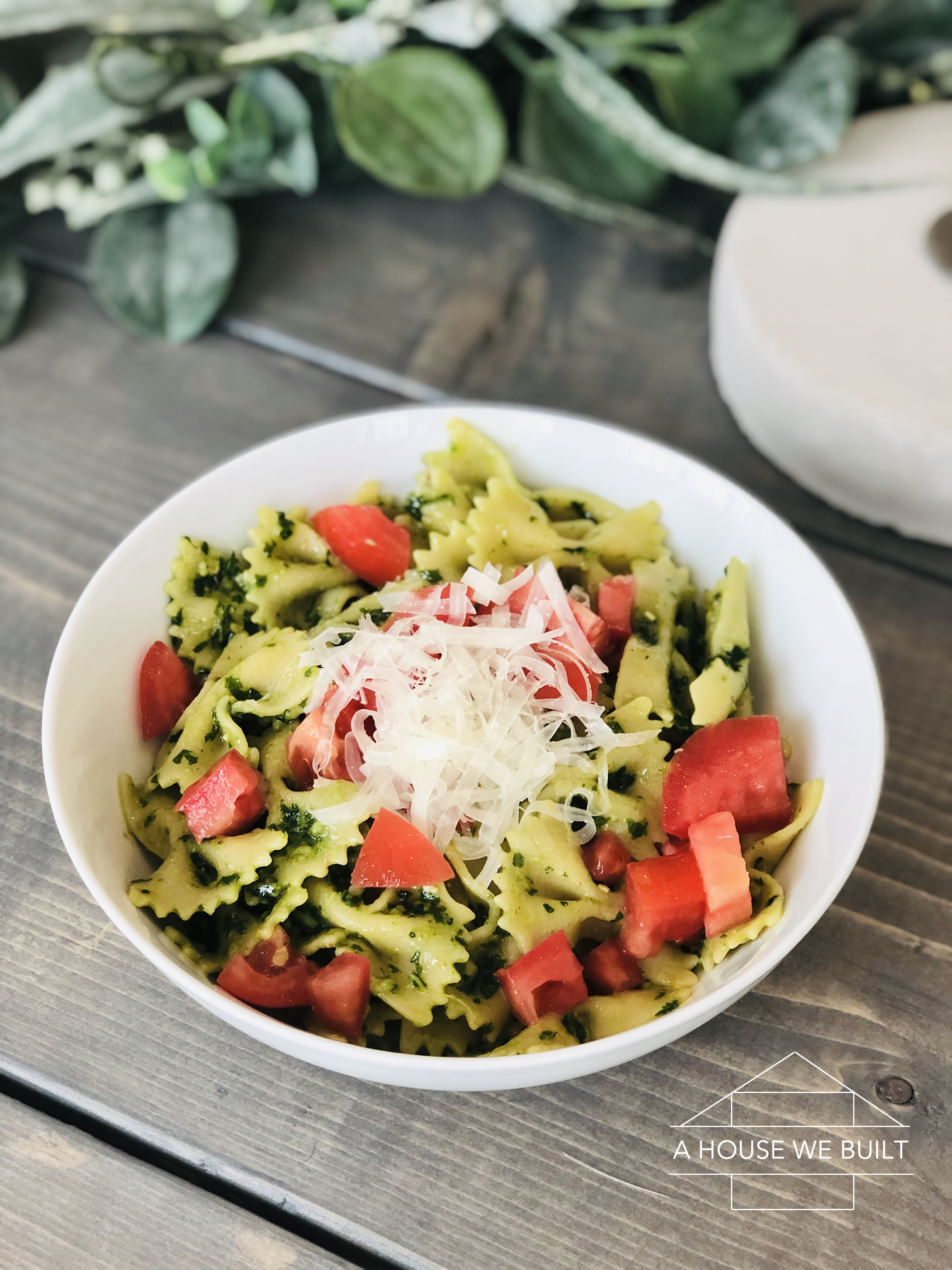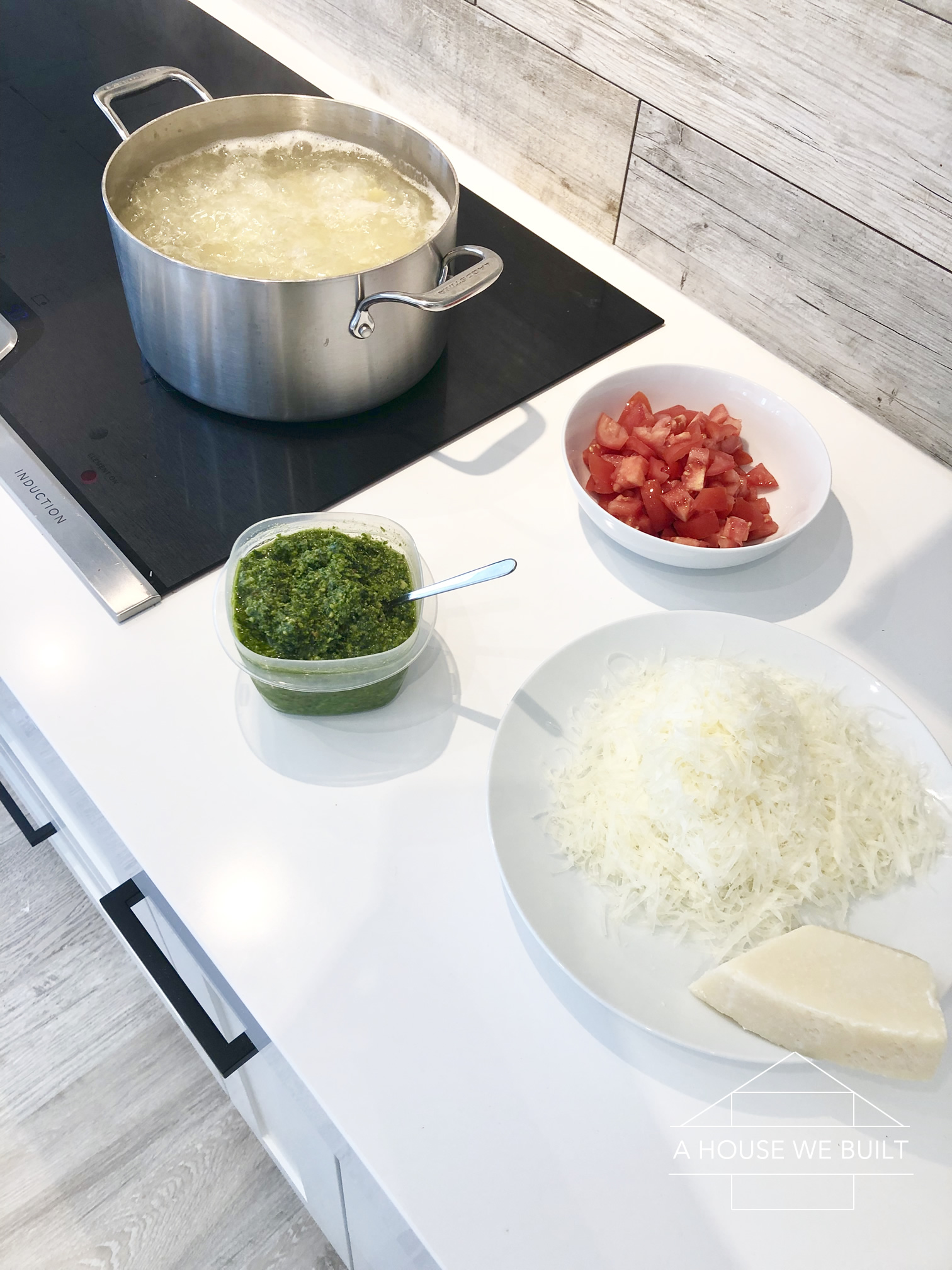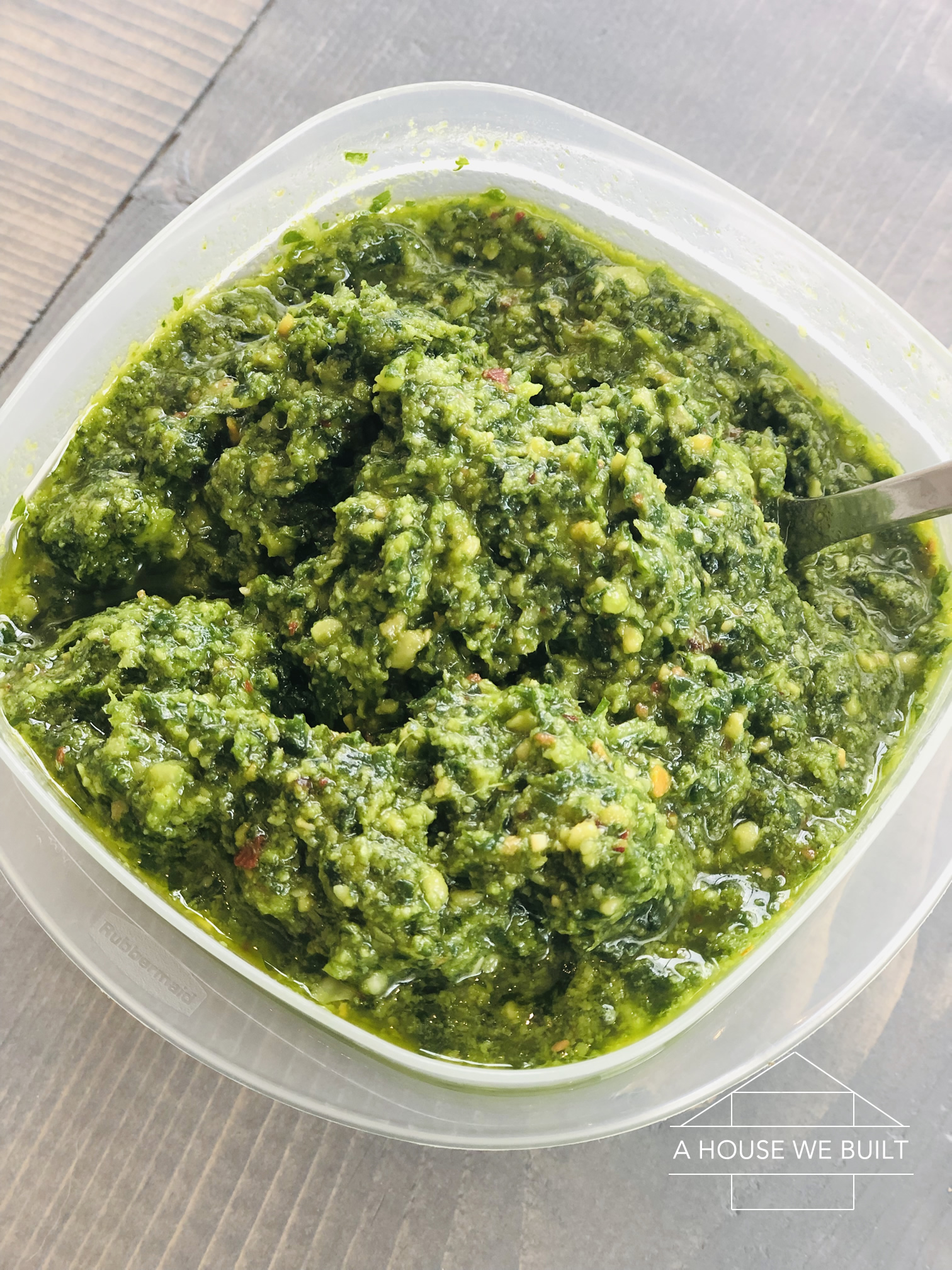 One of our favorite meals to make when we don't have time to really cook is Pesto Pasta. Making the actual pesto takes less than 10 minutes and you can store a bunch of it in the fridge or even freezer for those days when you just want a fast hot meal. We often make it even healthier by blending in a bunch of kale (you don't even notice it's there for those of you who aren't fans of kale) and we really love serving it with just pasta, chopped tomato, and a little pecorino romano cheese on top!
To make the pesto, you basically just blend up the following items. If this is your first time making pesto, you can follow the recipe. But I've made it so many times now that I actually just eyeball the ingredients based on how much fresh basil I have on hand (that is what determines the quantity of pesto I make).
Pesto ingredients (half this or double it as you see fit):
2 cups loose fresh basil leaves (not packed down)
1/3 cup olive oil (basically you want enough so that the mixture blends up nicely. Add more or less as needed)
2 large handfuls grated Pecorino Romano cheese (or Parm)
1/3 cup pine nuts (we like to roast them lightly in a cast iron pan to bring out the flavor, but watch them carefully and stir frequently as they can over-roast and turn black in the blink of an eye)
2-5 garlic cloves (depending on preference)
1/2 tsp salt
1/4 tsp ground black pepper
Optional: half a head (or more) of kale leaves (minus stalks) or even baby spinach. You'll never notice the taste difference and it makes it healthier. Our preference is to use kale and I've done as much as a whole head of it depending on the quantity of pesto. Basically just watch it as it blends, as long as it blends down all the way, you're good to add more, if it starts to get chunky, then you've added enough. You may need to drizzle in a bit more olive oil as you blend the kale.
I usually start with blending the basil + olive oil. Then add the cheese + garlic and blend. Then add the pine nuts + salt/pepper and blend more. And finally add the kale (and add in more olive oil as needed to make it blend smoothly). Blend until it has the consistency of a grainy smoothy.
Relevant kitchen sources:
For a full list of our kitchen sources, click here!