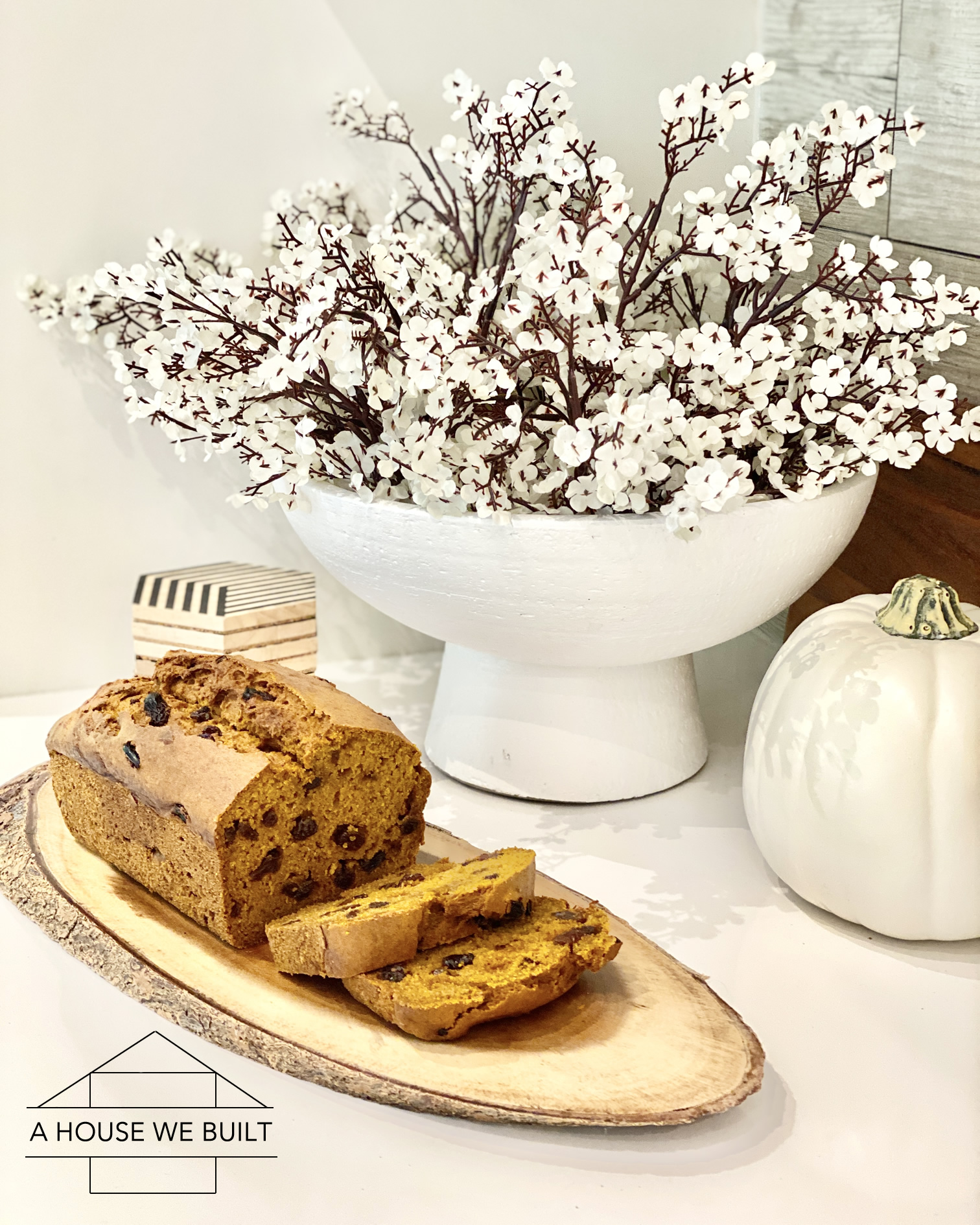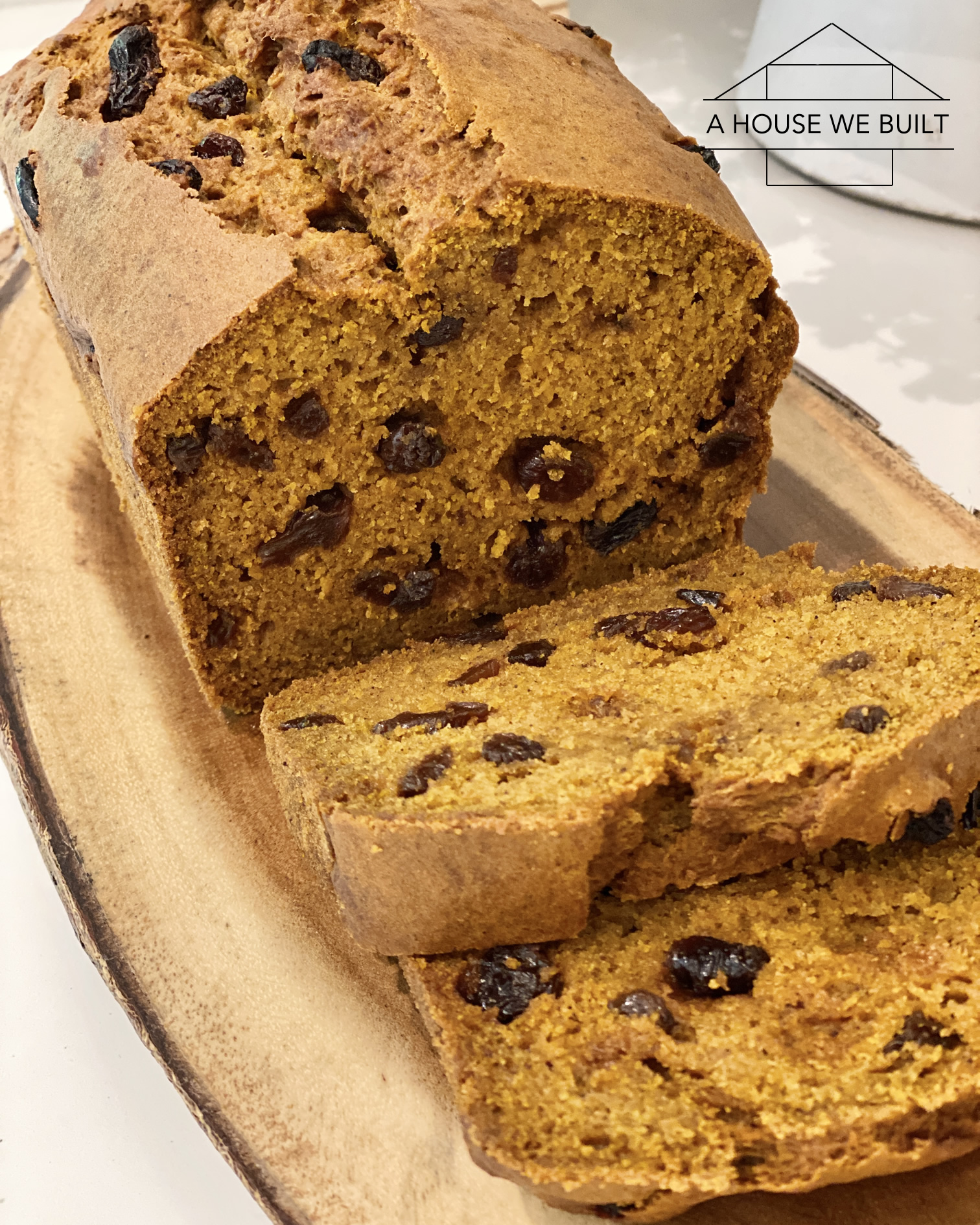 This is a quick, easy, and delicious loaf recipe for when you're craving all things cinnamon spice, pumpkin, and fall, but you don't have a lot of time to bake. Prep only takes about 5 minutes and doesn't require any fancy equipment, then it just bakes til done! Also, it makes your home smell AH-MAZING!!!
Note: I literally just mix the ingredients in a bowl with a fork so you don't need to use a mixer!
Preheat oven to 350 convection bake.
Mix all your dry ingredients together in a bowl:
– 1 3/4 cup flour
– 1 tsp baking soda
– 1 tsp salt
– 2 tsp cinnamon
– 1/2 tsp nutmeg
– 1/2 tsp ginger
– 1/4 tsp cloves
Mix all your wet ingredients together in another bowl:
– 2 eggs
– 1/4 cup milk
– 1/3 cup white sugar *
– 1/3 cup brown sugar *
– 1/2 cup oil or melted butter
– 1 1/2 cup canned pumpkin
Note about the sugar: I generally put a bit less sugar than average in my loaves because I don't like them too sweet. You can increase sugars to 1/2 cup each if you prefer. I've done it both ways.
Combine wet and dry ingredients together and mix. Then add extras:
– Option: 1 cup raisins
– Option: 1 cup chocolate chips
– Option: 1 cup crushed walnuts
Transfer to a greased glass loaf pan.
Bake at 350 for 60 minutes (until the poke test comes out clean).
Allow the loaf to cool for an hour before cutting into it.
Topping options if you want to fancy it up a notch:
Option 1: drizzle a thick glaze of powdered sugar & milk over the top
Option 2: drizzle some melted chocolate (a mix of white/dark would be pretty)
Option 3: brush the top with oil/melted butter while still warm and coat the top with cinnamon sugar
Option 4: simple icing also always works
Sources:
For all our recipes, click here.
To shop our home pics, click here.
To explore rooms in our house, click here.
Follow us on Instagram to see our daily posts here: @ahousewebuilt.