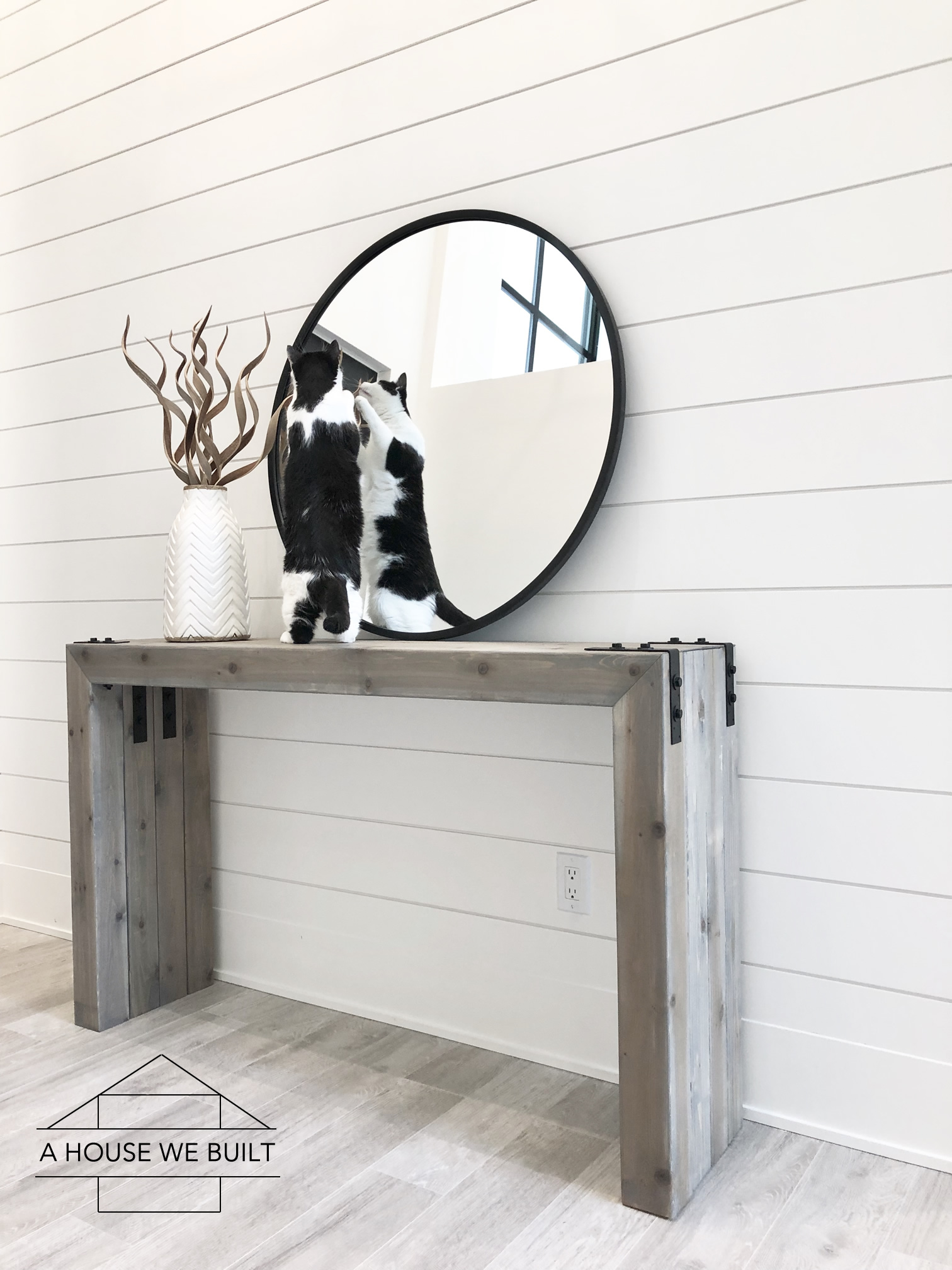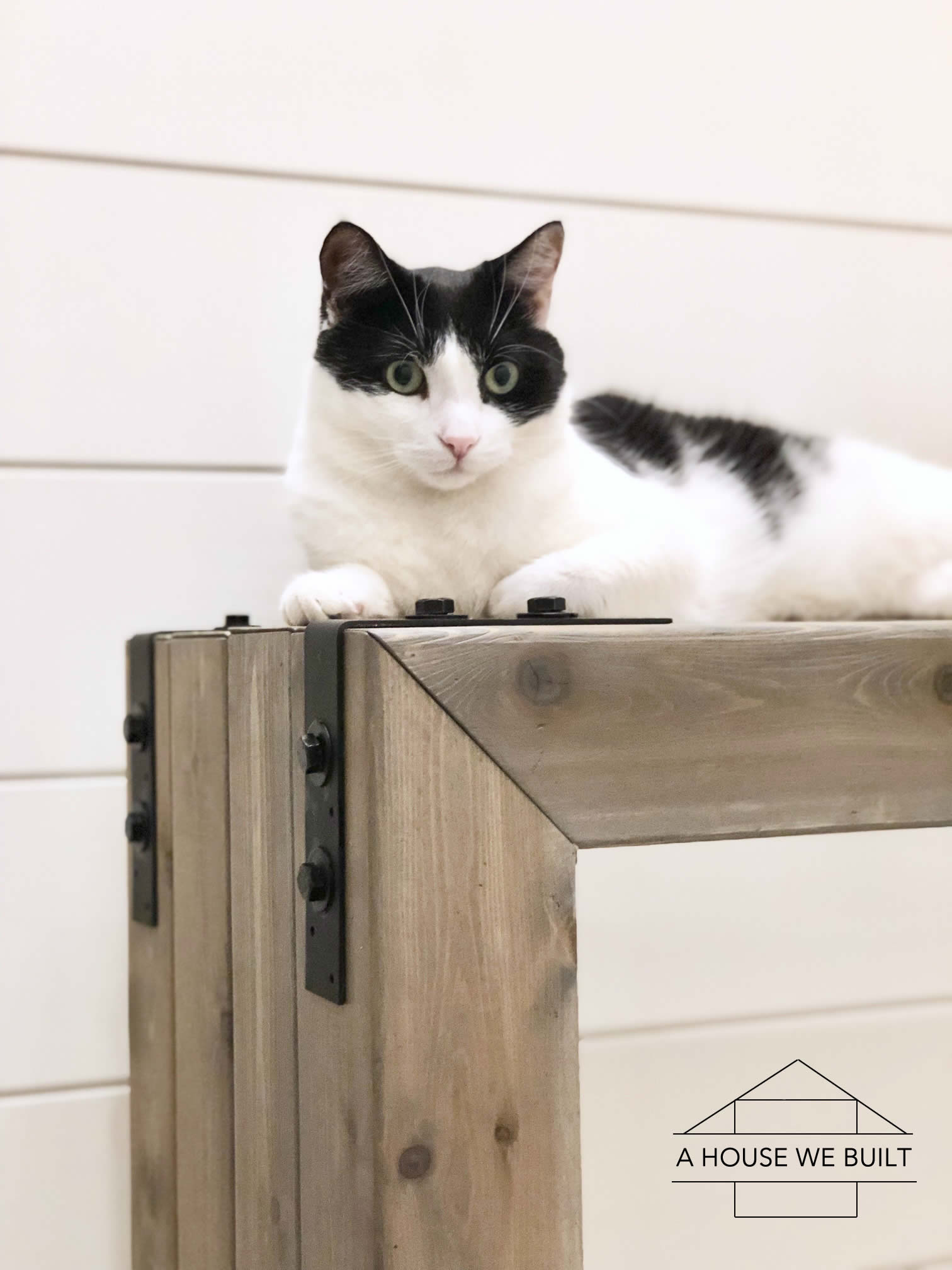 We built another table!! It all started because I wanted a console table for our foyer and couldn't decide on which one to purchase and I spent so long thinking about it that finally I just decided to design and build my own and here we are. The basic concept of this table is quite simple, it's just 4 rows of 4×4 lumber cut at 45 degree angles and glued and bolted together with steel brackets and chunky bolts.
If you don't feel like going through all the trouble of building one yourself but you like this look, there are several similar ready-made tables available online and I've linked a bunch of them here if you're interested: West Elm | Wayfair | Wayfair | Wayfair | Wayfair | McGee & Co | Crate & Barrel | Overstock | Overstock.
But if you do feel like building one yourself, here's how we built ours.
Materials list:
6 x 4x4x8 lumber (we used cedar)
8 x L-brackets (we used ones that were 6″ in each direction)
4 x 3/18 x 4 1/2″ hex bolts
4 x nuts that fit the above bolts
16 x 3/8 x 2″ shorter lag bolts
12 x 3/8 x 2 1/2″ longer lag bolts
36 washers that fit these bolts
22 x 3 1/2 wood screws
Wood glue: Home Depot (or, we used PL: Home Depot)
Stain & paint list:
Tools list:
How to build:
Paint all your hardware and allow to dry while you build. Note: for the underside brackets, you'll have to paint the inside of the brackets too.
Cut all your lumber to size. I had 4 x 58″ top pieces, and 8 x 35″ leg pieces. I cut everything straight (90 degree) first and then marked all my 45 degree cuts after. This made it easier for me. I recommend laying all your pieces out beside each other so you can choose which pieces of lumber you want where since they're likely to have individual markings/graining.
Sand edges with 150 grit sandpaper.
Assemble your top + 2 side lumbers into single pieces as shown in the diagram with wood screws (we pre-drilled about halfway through each wood piece) and used glue between each piece as well for added strength.
Sand top/bottom/sides with 150 grit sandpaper.
Condition, stain, and top coat the wood. Follow instructions on the cans, but generally it's condition, wait 2 hours, stain, wait 6-8 hours, top coat, wait 6-8 hours. Do NOT skip the pre-stain conditioner (Amazon), just stir well, then use a rag to apply it and rub it in. Next is stain, I used one coat of this color: Amazon, STIR IT WELL with a stir stick AND a paint brush but do not shake the can, then apply with paintbrush, rub it in with one rag, then wipe off the excess with another rag. Finally the top coat, just apply it with a paint brush (make sure you get a matte one like this: Amazon).
Pre-drill everything and bolt it all together as shown in the diagram. As you can see in the pics, we did ours upside down on a raised platform (i.e. a wagon lol) just because it was easier.
I used a small paint brush to touch up all the black metal paint (this type of paint: Home Depot) but this is optional. I just think it makes it look better.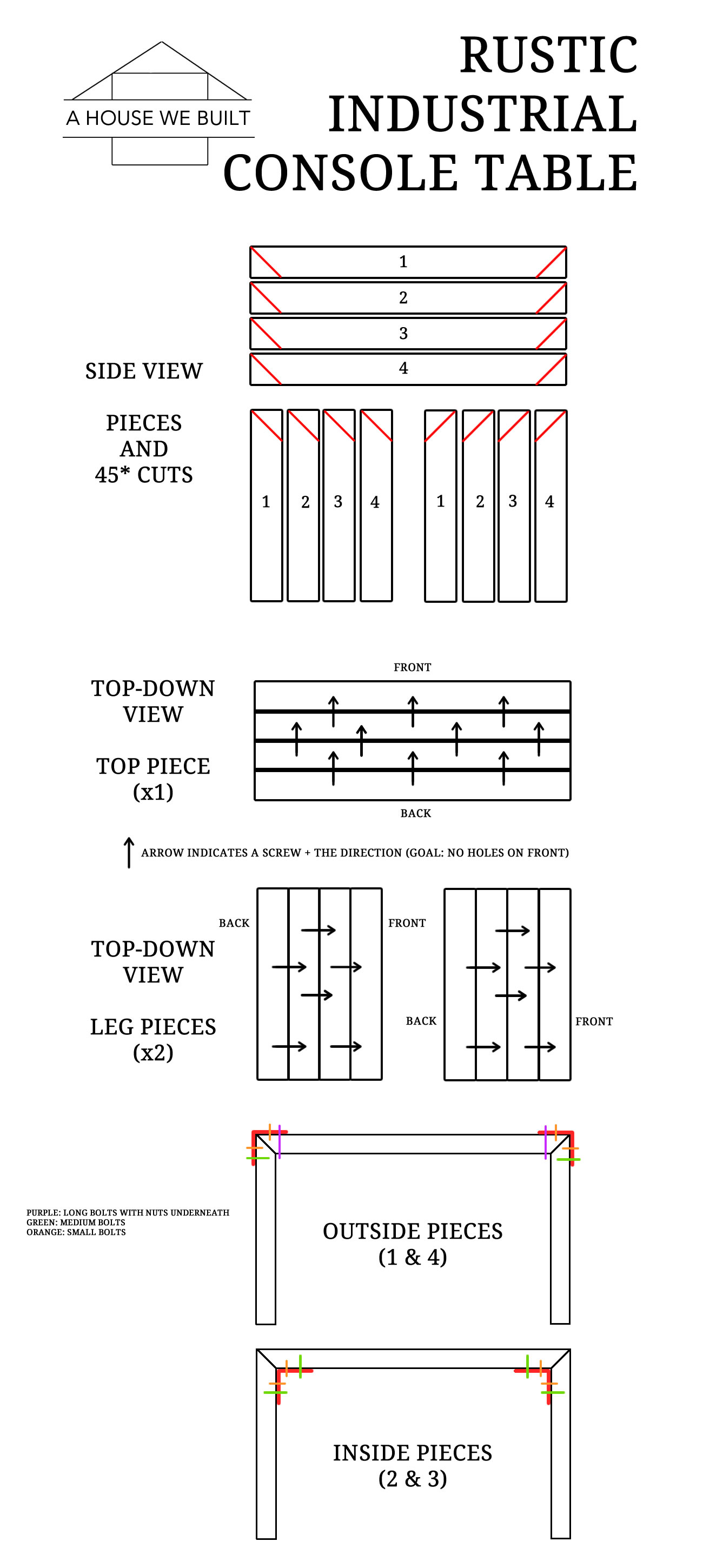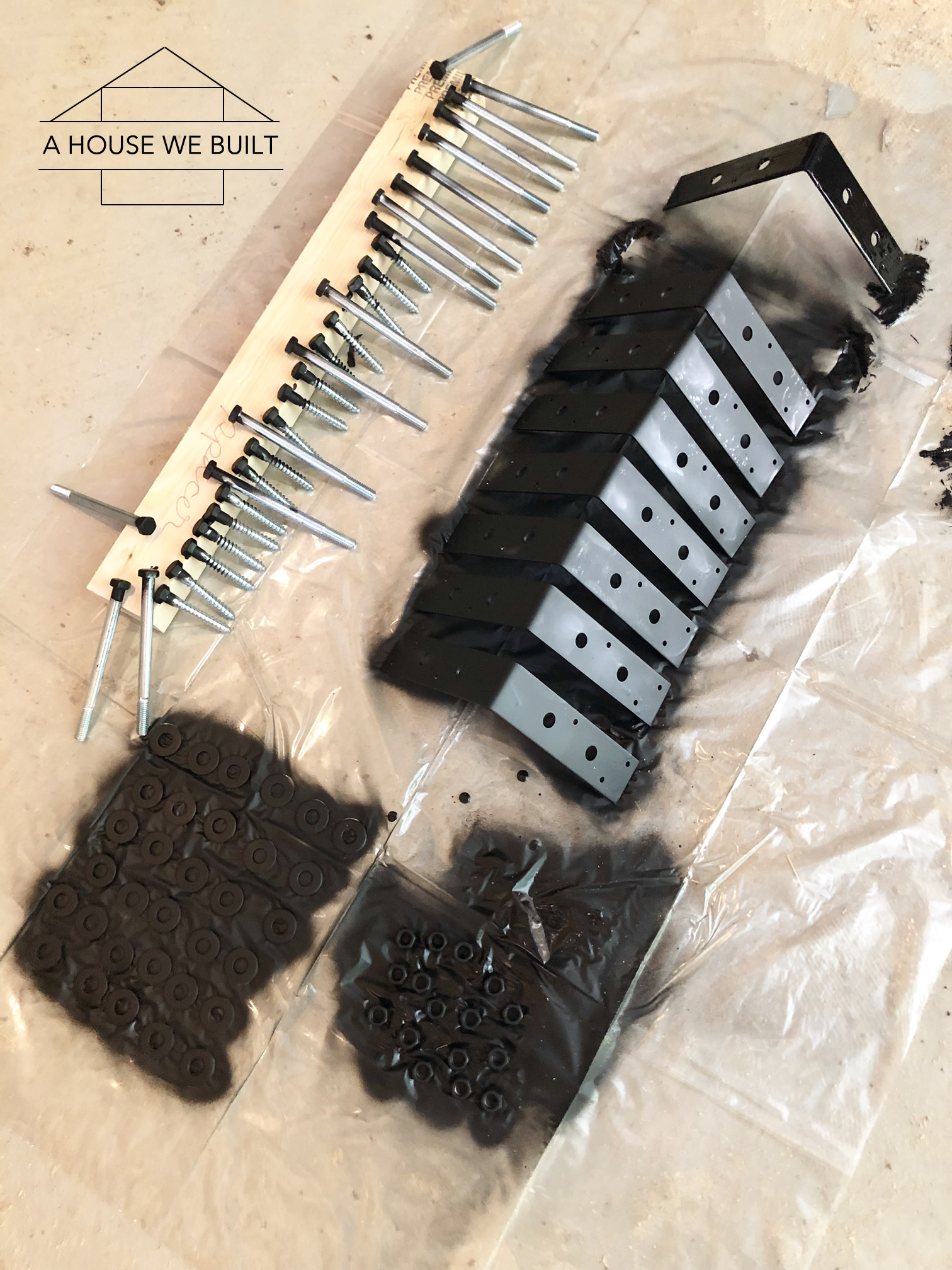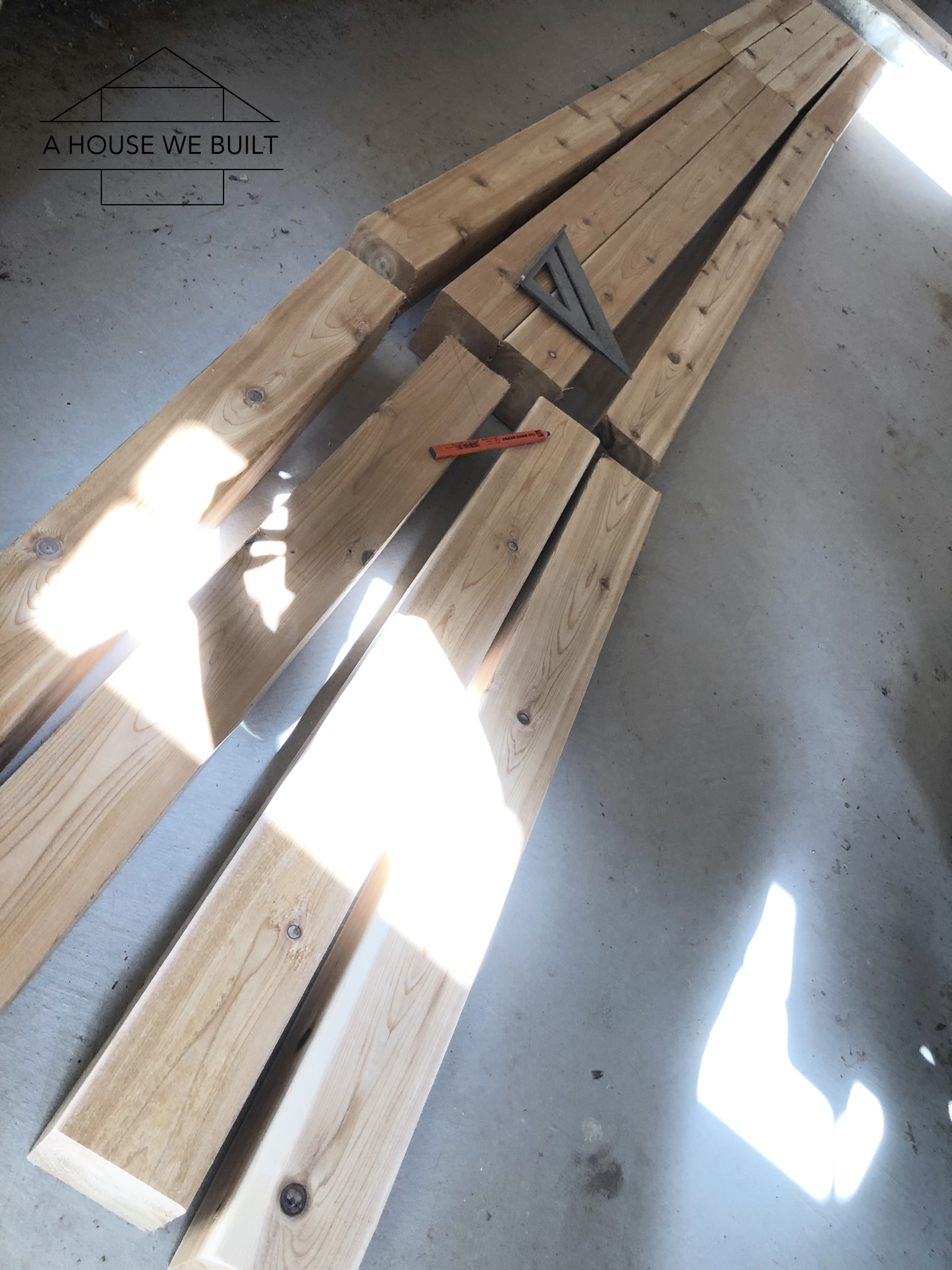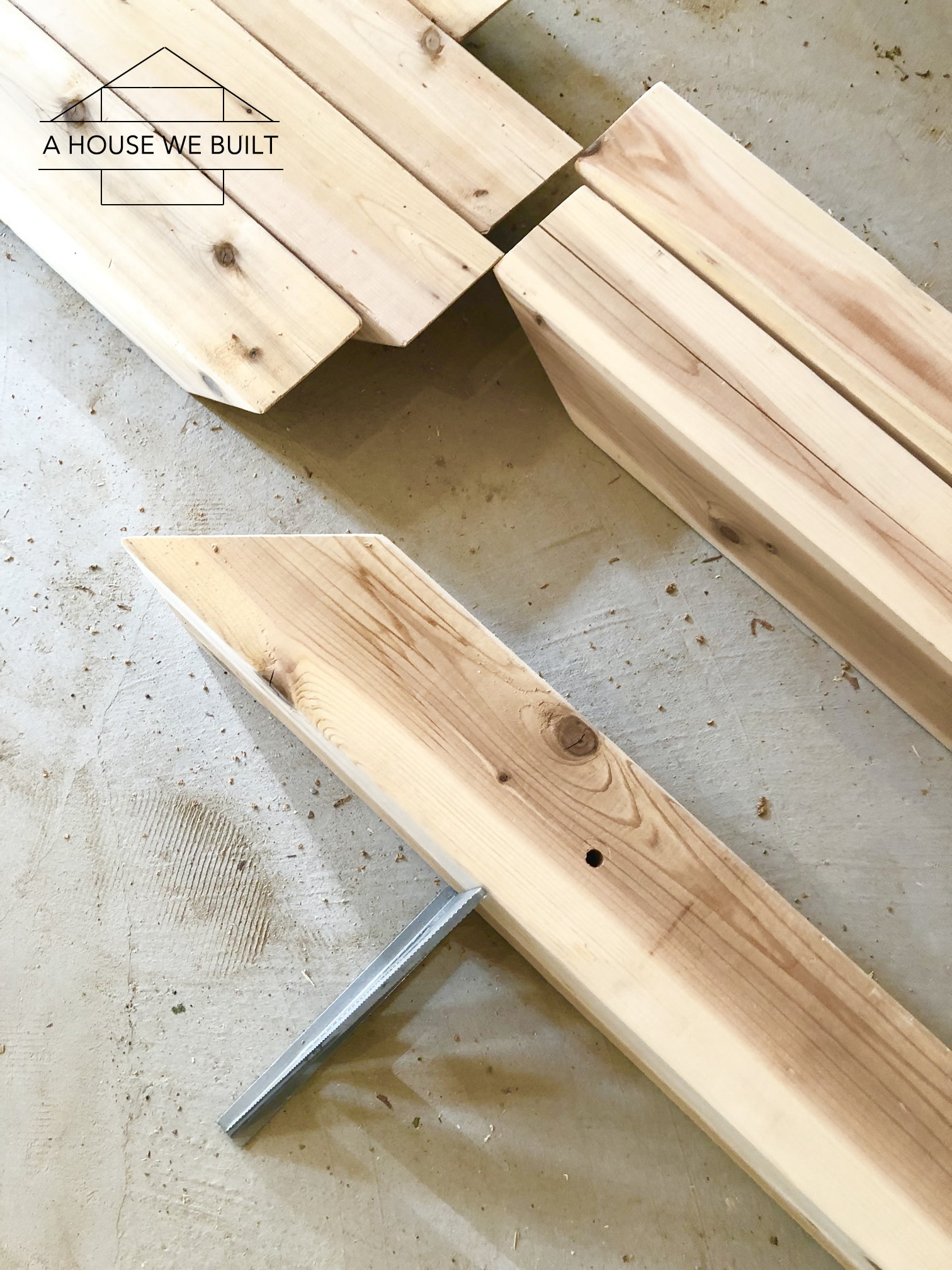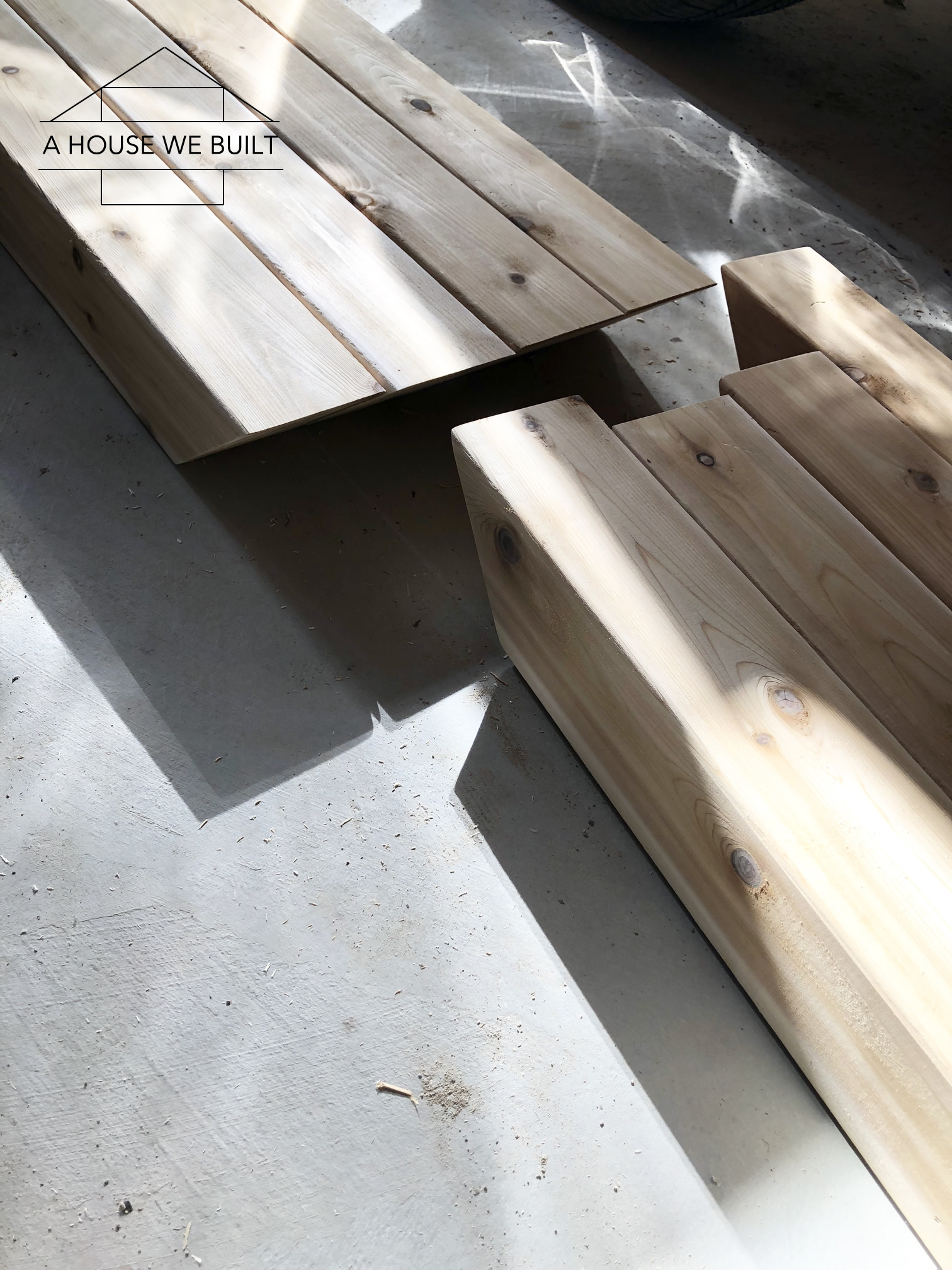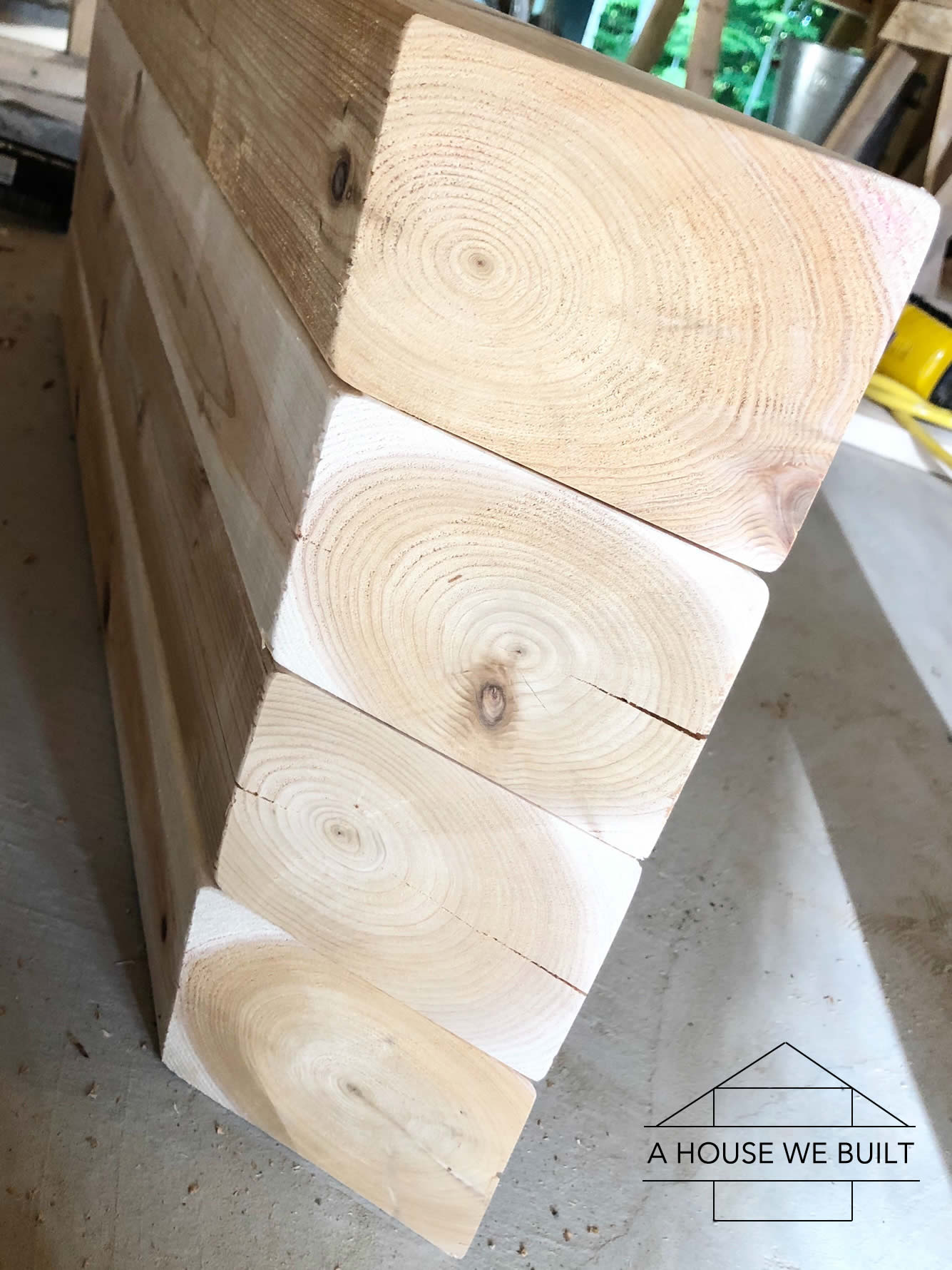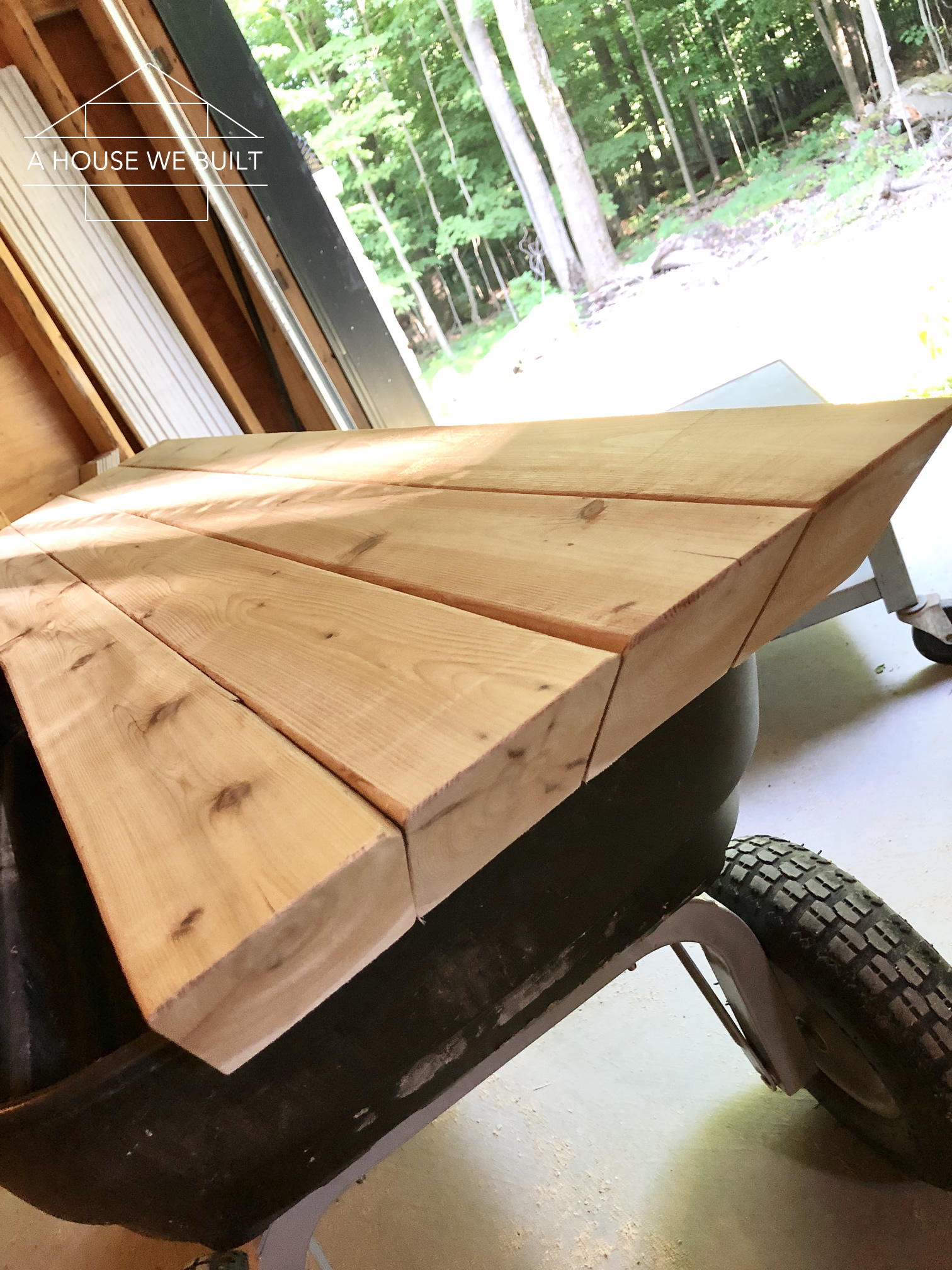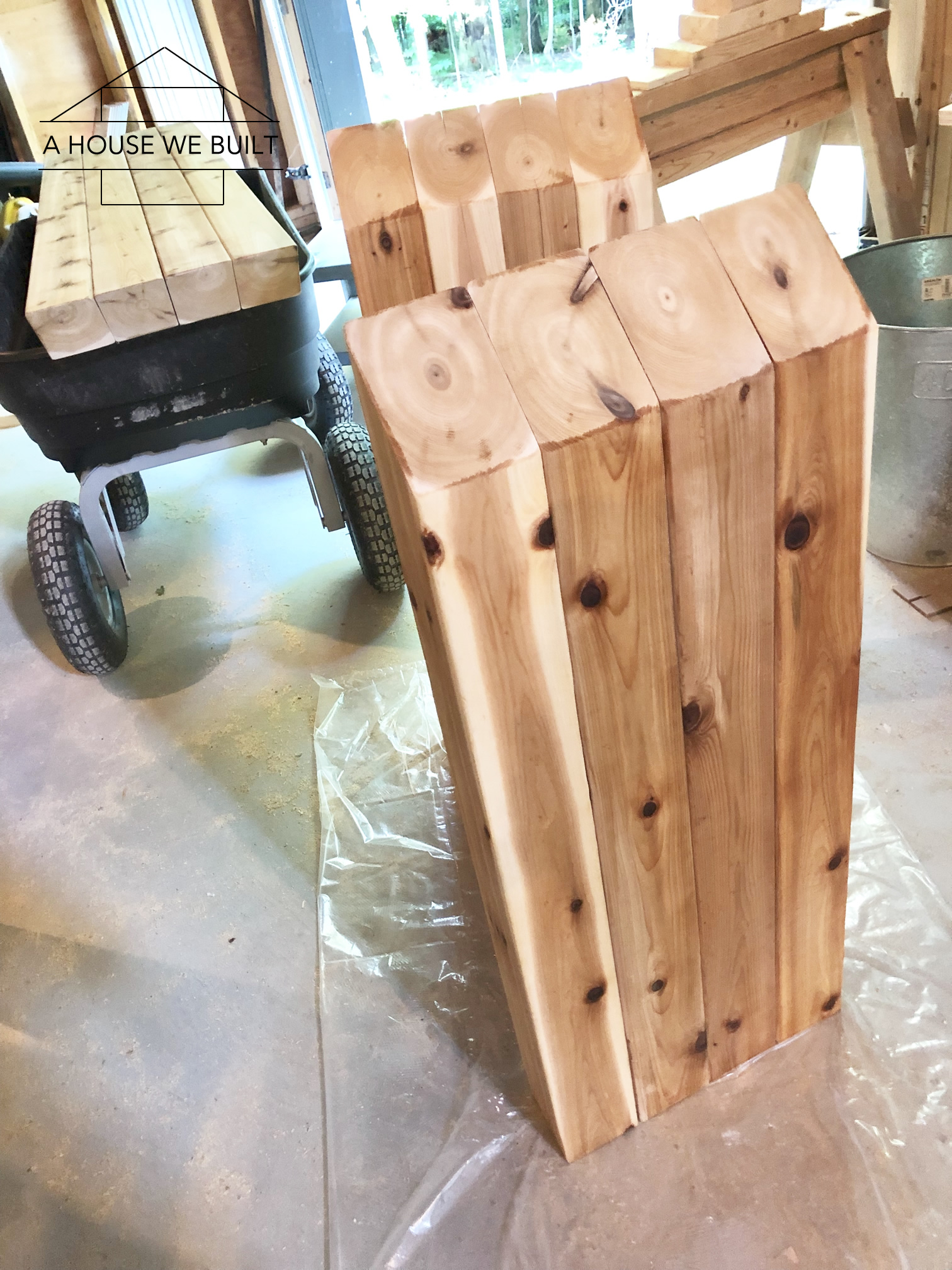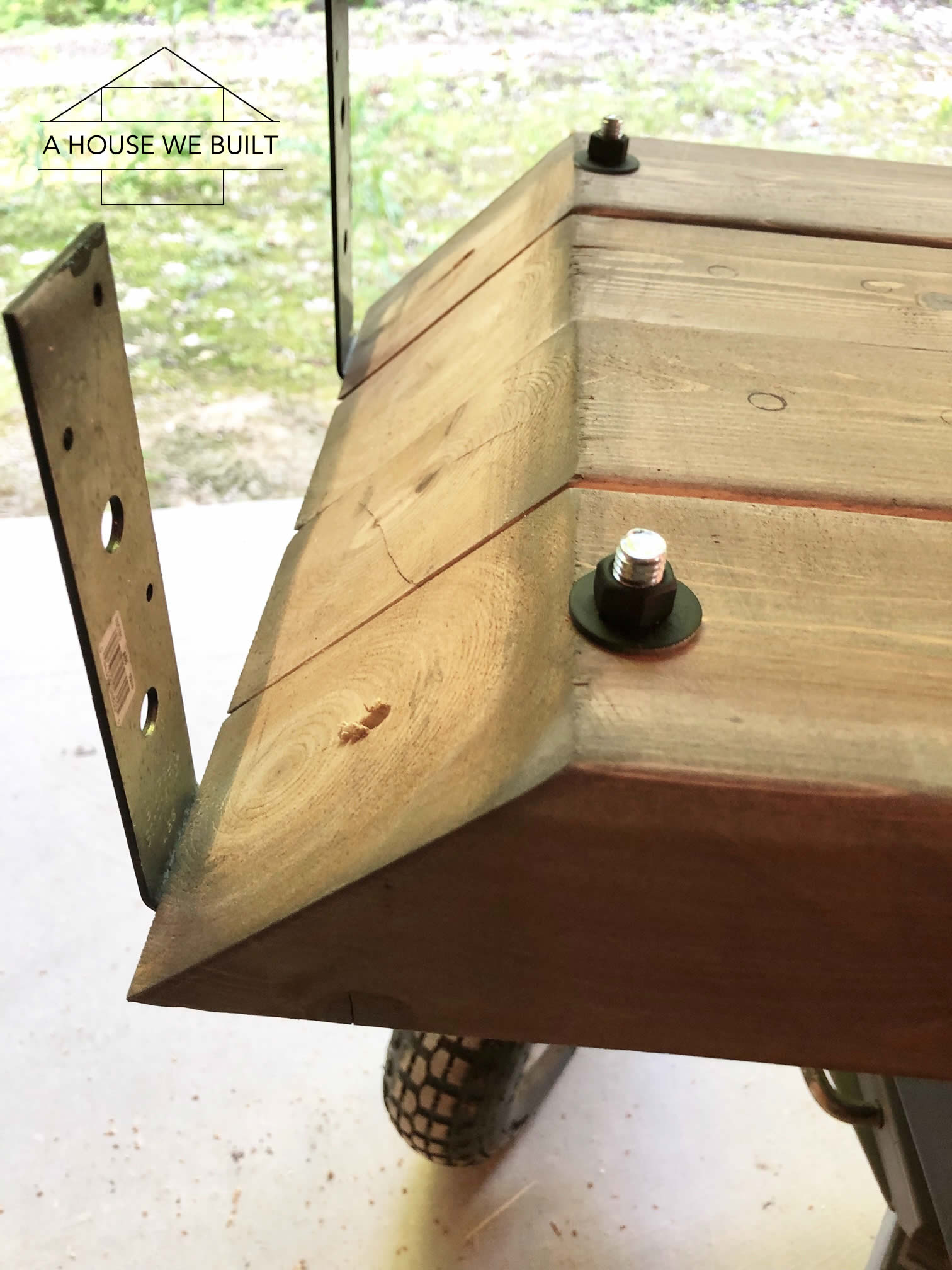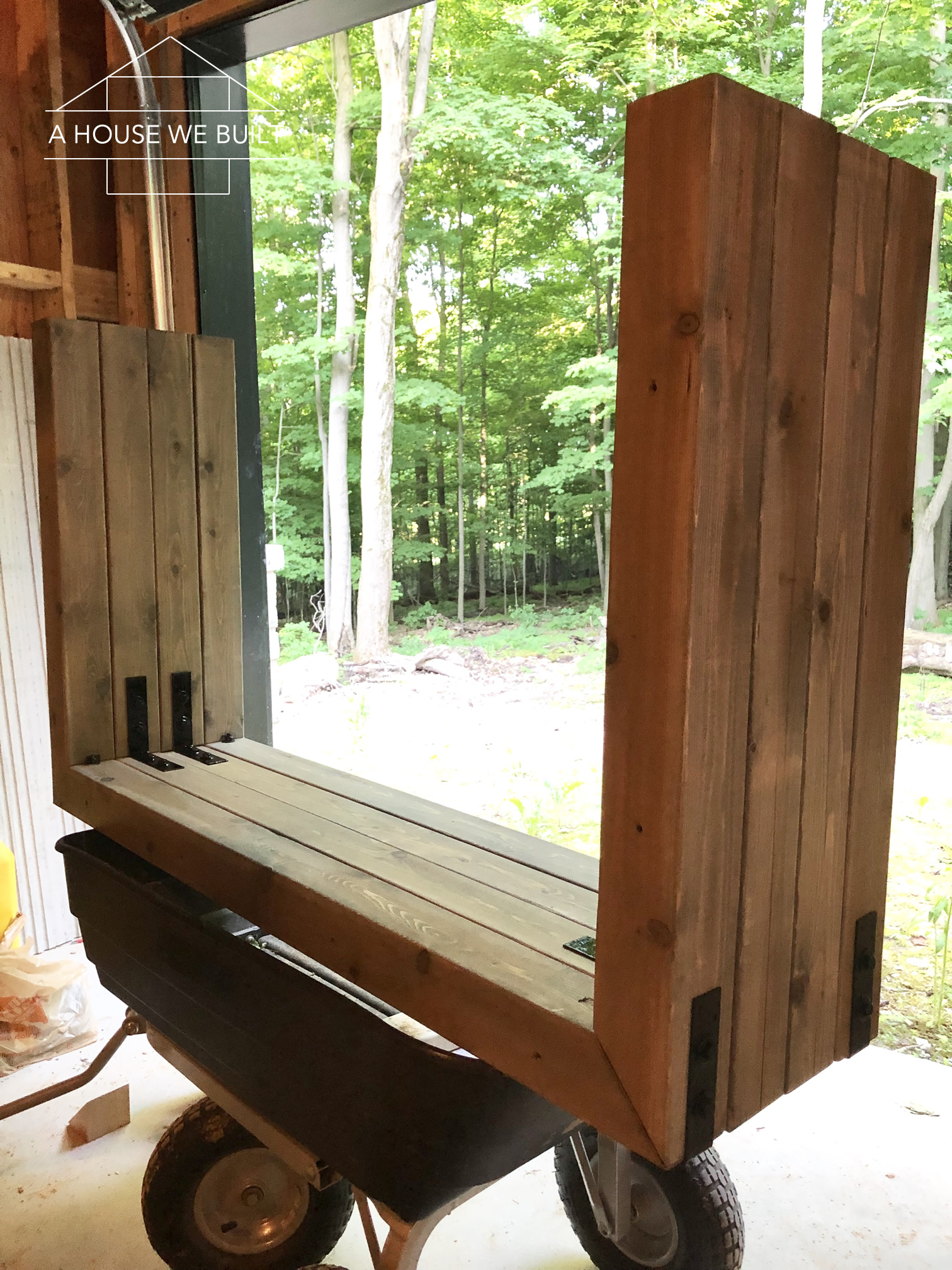 If all of this seems like way too much work to you, then again you can also check out all of these ready-made tables that are similar to the style we built and require a zillion percent less effort to acquire 😛 : West Elm | Pottery Barn | Wayfair | Crate & Barrel | McGee & Co.
As always, please be super careful using any tools and take all appropriate safety measures! And a further disclaimer: we're not pro furniture builders, we just figured this out as we went so we're only sharing our experience, nothing more!
For sources and similar items from our entryway/foyer go here: Entryway/Foyer Sources Page