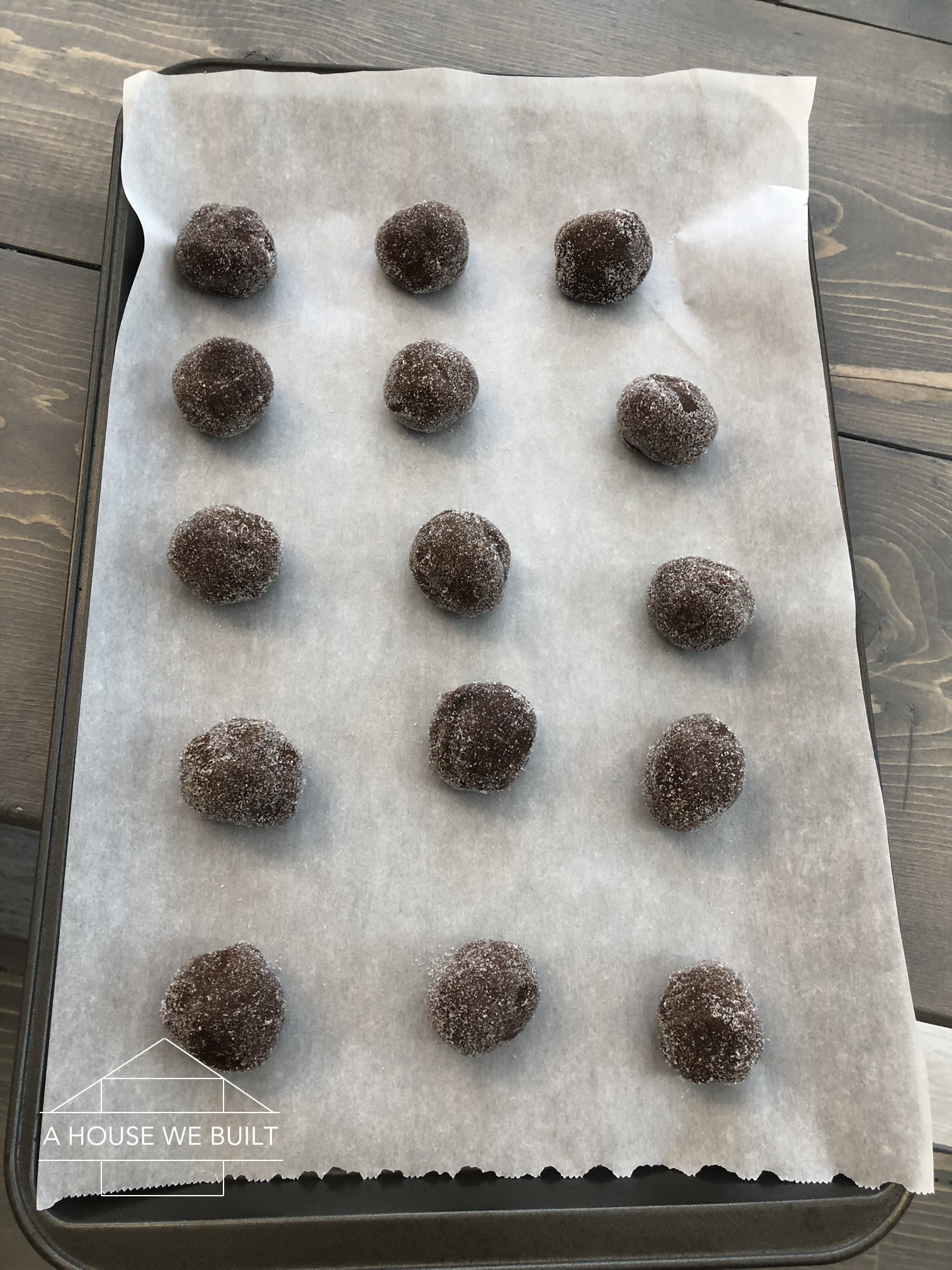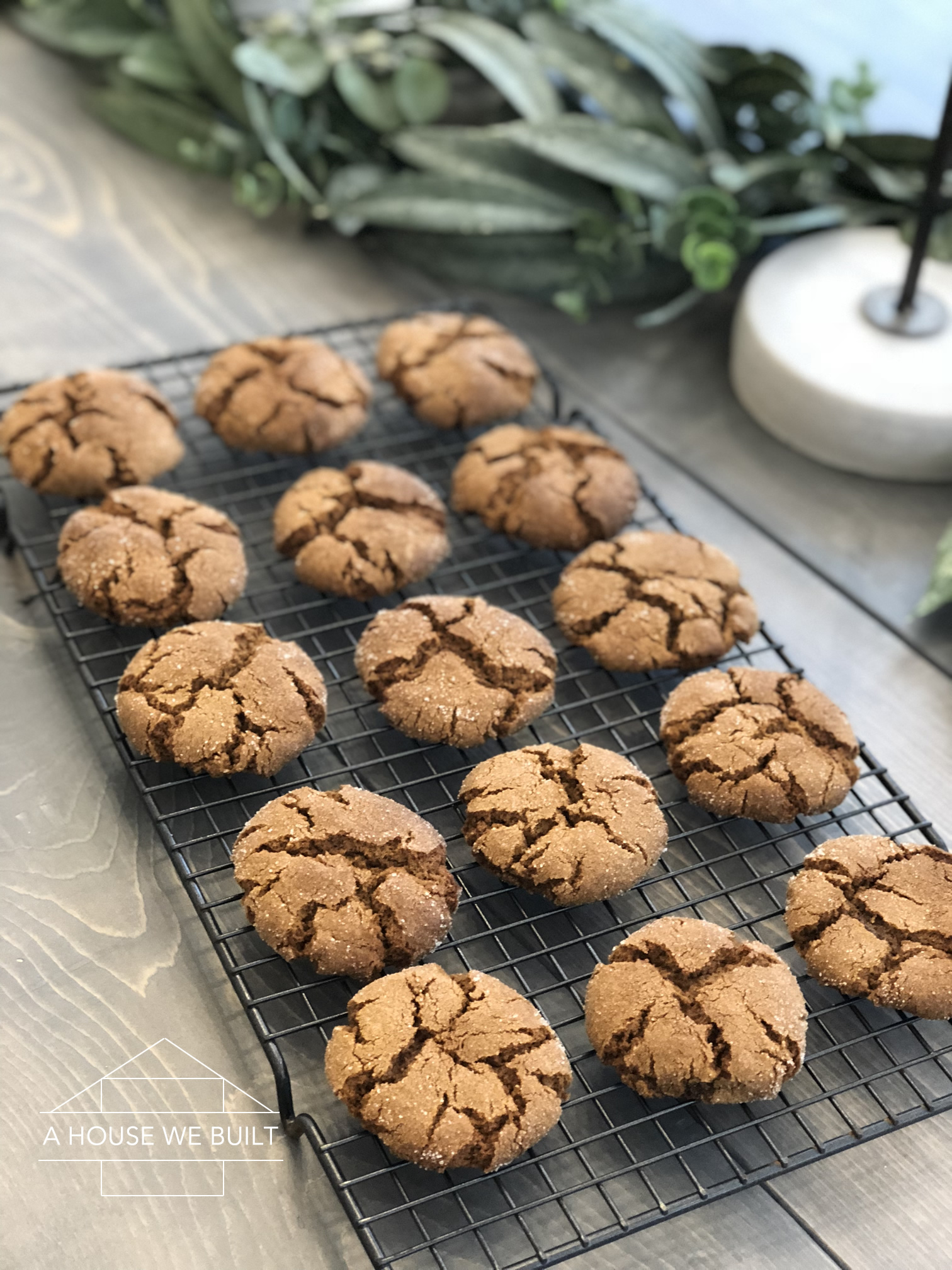 These are our favorite Christmas cookies to make! We make a fresh batch almost every day over the holidays! And they're quite easy to make! 😀
First, preheat your oven to 375.
In a big mixer (this is the one I have: Amazon), mix together:
1 egg
1 cup white sugar
3/4 cup melted butter or sunflower oil
1/4 cup molasses
In a separate bowl, combine:
2 cups flour
2 1/2 tsp cinnamon
1 1/2 tsp ginger
1/2 tsp ground cloves
dash of nutmeg
1/2 tsp salt
2 tsp baking soda
Slowly add the dry ingredients to the wet ingredients in the mixer and mix on medium until it becomes a dough. Note: I've tried mixing it by hand but IMO this recipe really needs the mixer to properly combine.
Once you're done mixing, make the dough into a big ball. The consistency of the dough should be a pretty, easily holding itself together, neither dry nor sticky.
Wrap the ball of dough in plastic wrap and chill dough for 2 hours (or overnight) in the fridge.
When you're ready to make the cookies, just take the dough out of the fridge and grab little chunks of the dough to make little balls about an inch-ish in diameter (roll them around between your palms a little to make them round). Then roll them in white sugar and place them on a lined baking tray. Do *not* squish them down, they should go into the oven as round balls. They'll flatten and crinkle as they bake.
Bake at 375 for 8-9 minutes.
ENJOY 😀